Greece is one of the top family vacation destinations in Europe. It offers numerous outdoor activities like hiking, kayaking, sailing, and swimming, while the stories around famous landmarks and ancient history captivate people of all ages. Plus, it boasts fantastic beaches, stunning gardens, and water parks with thrilling slides.
Whether you're staying in mainland Greece or the Greek islands, our guide covers it all. Here are the best kid-friendly attractions in Greece!
Find A Guide To The Best Shopping In Greece
A Guide To The Best Kid-Friendly Attractions In Greece
Athens
Greece is famous for its breathtaking archaeological sites and some of them have special activities for kids. To learn about the ancient Greek civilization, you can hire a private family-friendly tour with a local guide who excels at educating and entertaining children. You'll visit the New Acropolis Museum with treasures from the Greek Bronze Age, and Roman and Byzantine times.
Instead of admiring the unique rock formations of Acropolis from afar, go climbing with the kids. They'll love it! It's a fun way to get to know the city. Also, the National Garden by the Greek Parliament features hundreds of species of trees, plants, and flowers. The area has a playground, a mini zoo, and cute duck ponds.
After you're done exploring, head to the Little Nook fairytale-inspired cafe. Inside, you'll find figures of characters from Alice in Wonderland and other children's classics. Order a sweet or savory crepe and take in the charming atmosphere.
Naxos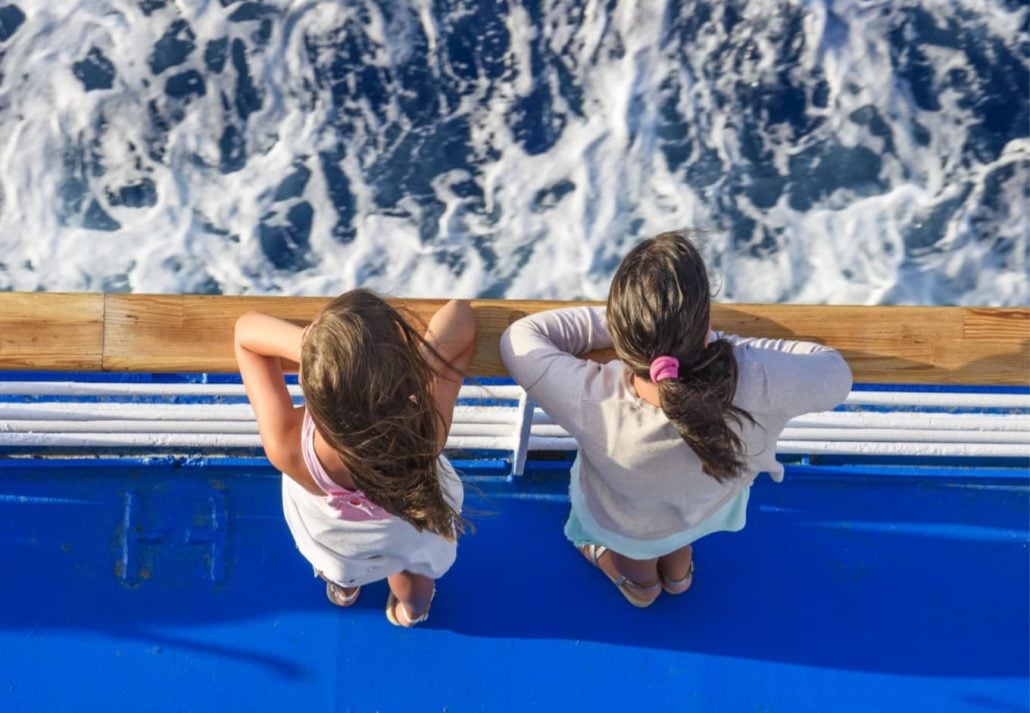 Naxos island is recommended for families interested in sailing, boating, water sports, and horseback riding. Take a day to explore secluded beaches by boat or rent a yacht for a day trip. For extra fun, there's an Aqua Water Park with adult and children waterslides, pools, a cafeteria, and a pool bar.
Additionally, check out the horse riding centers that offer Naxos tours on horseback. If your children adore ponies, they'll be thrilled about this! Another tour to consider is the incredible Philema food tour. You'll visit a cheese farm where you can pet goats and sheep and learn about the animals' role in producing the tasty dairy products.
Crete
Crete is much bigger than the other Greek islands and is full of amazing beaches. On the southwest coast of Crete, you can stay at Elafonisi Beach that has breathtaking pink sands. It's perfect for toddlers because the lagoon in the western part doesn't exceed 1 meter in depth. 
Some of the best kid-friendly outdoor activities include mountain biking, canyoning, and hiking. Everyone in your family will remember these adventures for years to come! Crete also has one of the coolest water parks in Greece. In Chania, the Acqua Plus Water Park boasts more than 50 slides, a hydromassage pool, a lazy river, and a wave slide.
Recommended Read 50 Fun Facts about Greece
Rhodes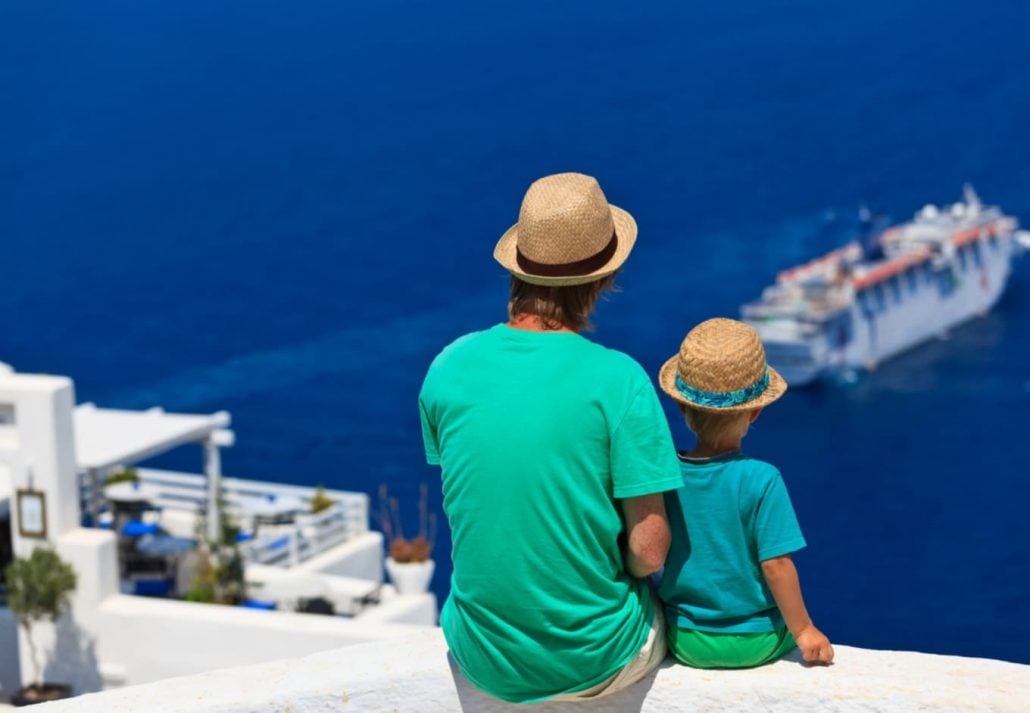 Rhodes is the largest of the Dodecanese islands. It's probably the best Greek Island for those who want to enjoy peace and nature. The Butterfly Valley is an incredible park with trees, streams, and colorful butterflies. You can walk the trails around the Pelekanos River and take pictures next to waterfalls. Don't forget to take a quick drive to the Seven Springs area. It has a lovely outdoor eatery and a lake. A nice way to refresh in the heat!
The Peloponnese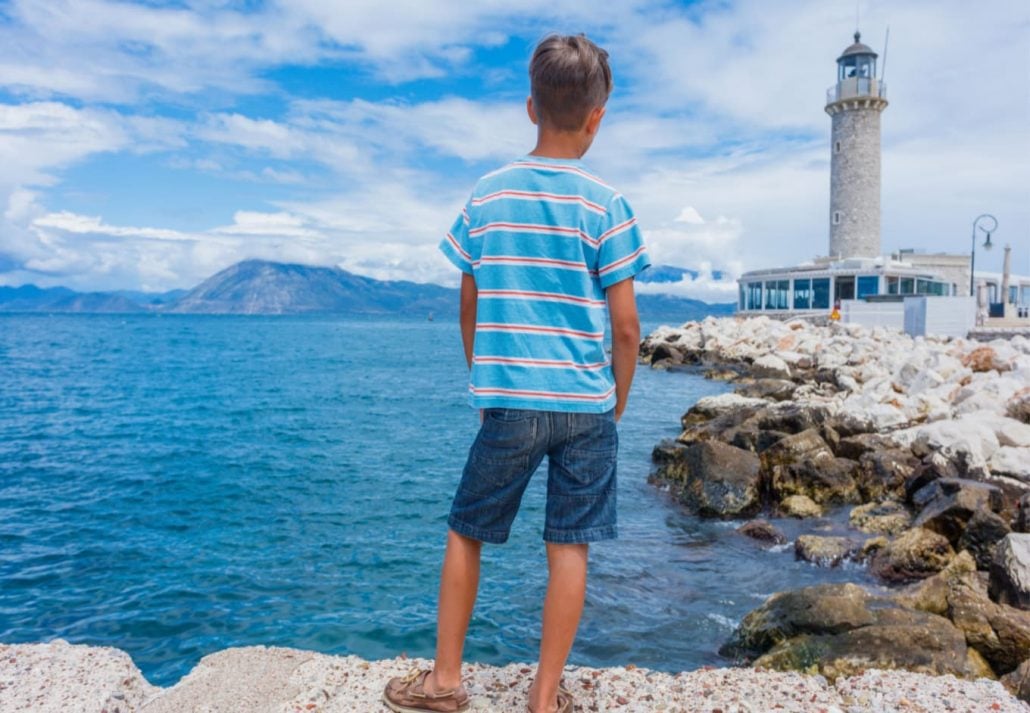 As the most significant center of the Mycenaean civilization, the Peloponnese region boasts incredible landmarks. It's a fantastic place that features walled cities and historic castles with spectacular views. Furthermore, you can go hiking, caving, and cycling with the kids.
However, we highly suggest you visit a local winery where kids can taste grapes, grape juice, and a traditional dessert. They can also learn about winemaking and play games, while you relish Agiorgitiko – a red Greek wine.
Recommended Read A Guide To The Best Shopping In Greece
FAQ
Is Greece good for family holidays?
Yes, Greece is a great destination for family holidays.
When is the best time to visit Greece for a family vacation?
The best time to visit Greece for a family vacation is in Spring and Fall.
What places to visit in Greece with kids?
Acropolis Museum
National Garden
Little Nook fairytale-inspired cafe
Water Parks
Elafonsi Beach, Crete
The Butterfly Valley, Rhodes
Seven Springs, Rhodes
The Peloponnese
Can you go island hopping in Greece with kids?
You can! Most of the Greek islands are well-connected with ferries and it's a super exciting experience for kids.
What are the best Greek islands for kids?
Crete
Rhodes
Naxos
Paros
Corfu
What are the best kid-friendly beaches in Greece?
Elafonisi Beach, Crete
Tsambika Beach, Rhodes
Santa Maria Beach, Paros
Voidokilia Beach, Messinia – Peloponnese
Plaka Beach, Naxos
Can you visit northern Greece with the kids?
Although it's less popular than the central and south of Greece, you can still go on a family holiday in northern Greece. The area is mostly known for ecotourism.
CuddlyNest provides all accommodations to all travelers at the best price. Find unlimited travel inspiration on our blog and social media channels.
You Might Also Like:
Explore Europe's Offbeat Vacation Destinations
The Balkans: Health and Wellness Getaways from Croatia to Greece
Croatia Travel Tips: Things To Know Before Traveling to Croatia, Balkans
15 Reasons to Visit Balkans this Summer
Top 10 Croatian Foods to Try in 2022
7 European Drinks You Must Try
The Best Travel Apps For Europe In 2022
The 10 Smallest Countries in Europe That Are Worth Visiting