Hong Kong is a unique melting pot of an amalgamation of people from different cultures bringing the best of the best in culinary prowess.
With its roots embedded in Cantonese classics, you will definitely enjoy traditional dishes ranging from dim sum to barbecued pork, but you're also sure to delightfully experience authentic international cuisines such as French cuisine, enjoy classics at an Italian restaurant, and indulge in contemporary dishes from around the globe.
Whether you want to experience the finest Michelin star-worthy dishes or simple street food, the restaurants in Hong Kong have it all.
Good food knows no bounds when you're in Hong Kong, and you can truly eat unique food of every kind to your heart's content. Let's uncover some of the best restaurants in Hong Kong featuring the city's most well-kept culinary secrets.
Top 10 Must-Visit Restaurants In Hong Kong
Tate Dining Room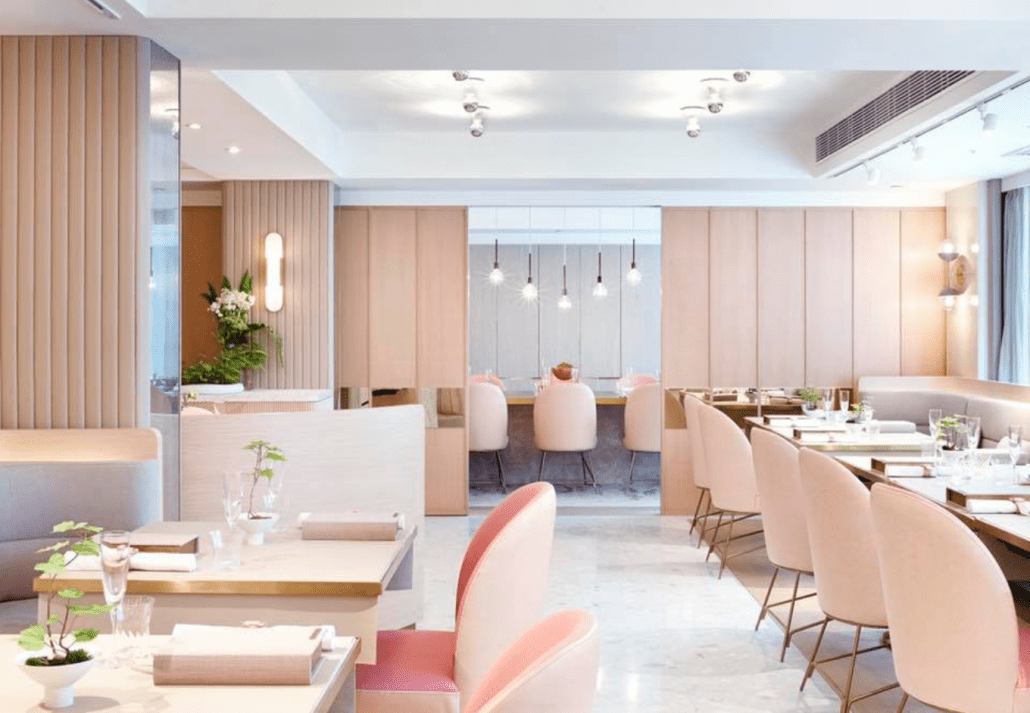 The two-Michelin star restaurant Tate Dining Room features expert Chef Vicky Lau's artistic interpretation of food, carefully balancing and tying completely different parts of the world together with her dishes. With influences of Chinese cuisine playing with French and Japanese techniques and flavors, each dish is an experience of its own.
The winner of the Best Female Chef of 2015 award, Chef Vicky wows guests with culinary experiences curated as menus of "Odes" to ingredients inspired by Pablo Neruda. The menus rotate based on Hong Kong's varying seasons.
Consistently known as one of the long-standing best restaurants in Hong Kong, Tate Dining Room truly offers a once-in-a-lifetime experience of intricate tales and stories packed into food.
Address: 210 Hollywood Road, Sheung Wan, Central, Hong Kong
Timings: Lunch: Friday & Saturday only, from 12 PM – 4 PM. Dinner: Tuesday to Saturday from 6 PM – 12 AM. Closed on Mondays & Sundays.
Mora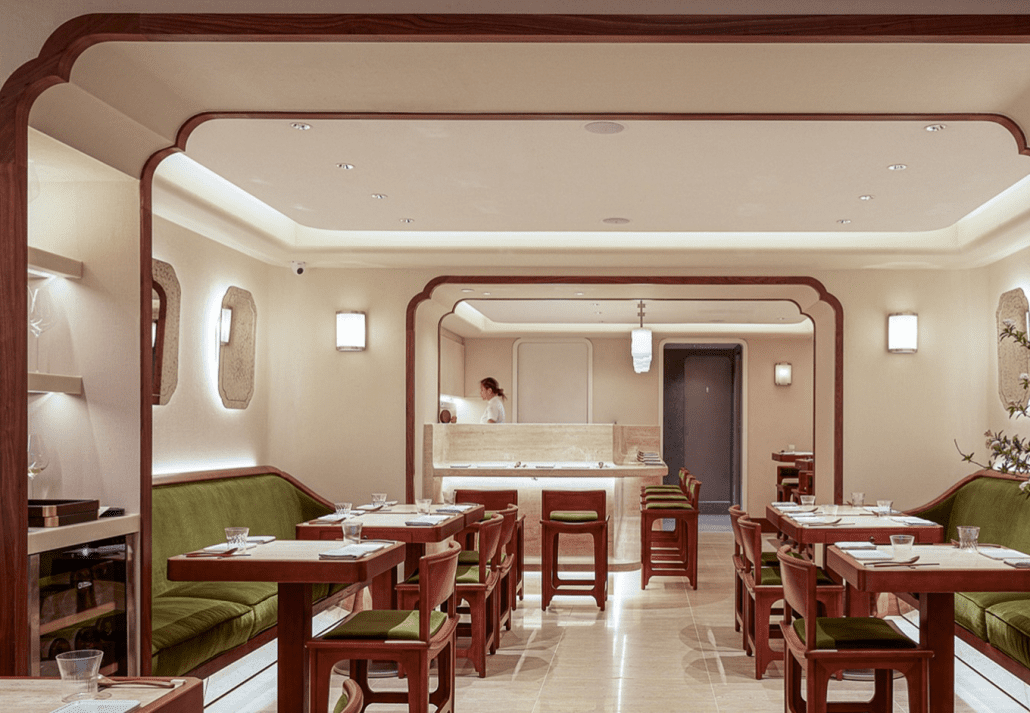 The second restaurant founded by Chef Vicky Lau of Tate Dining Room fame, Mora is a French-Chinese restaurant with a seasonal menu that features the versatility of the ingredient of Soy. With Head Chef Percy Ho taking the lead on this curated culinary experience, Mora is the perfect marriage of Chinese cuisine with French cuisine, true to Chef Vicky's roots.
Pair their signature dishes made of house-made soy products such as tofu, providing dishes with the perfect carrier of flavors and enhancer of textures, with glasses of fine wine or sake to accompany the meal of a lifetime. Their tasting menu features several delectable soy-focused dishes.
Address: 40 Upper Lascar Row, Sheung Wan, Hong Kong
Timings: Lunch: Friday & Saturday only, from 12 PM – 3:30 PM. Dinner: Tuesday to Saturday from 6 PM – 11:30 PM. Closed on Mondays & Sundays.
Grand Majestic Sichuan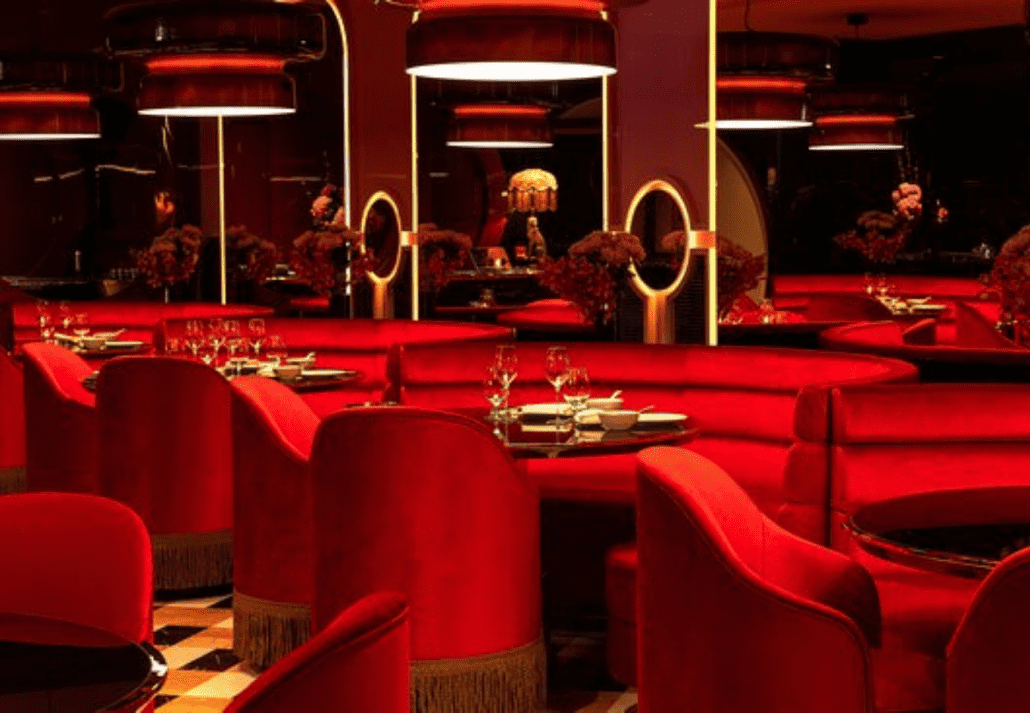 Led by Head Chef Robert Wong, one of the newer restaurants in Hong Kong, Grand Majestic Sichuan is already the talk of the town. It features unique decor that reminds you of a luxurious plush 60's nightclub in Hong Kong, and the Sichuan cuisine of the restaurant is highlighted in many decorative elements.
With signature dishes like pork wontons, firecracker chicken, dan dan noodles, and Shui Zhu Yu, which is their red snapper fish in a chili broth, every dish at this unique restaurant is packed with flavor and texture.
This brainchild of Head Chef Robert Wong who is renowned for his experience in Sichuan cuisine is sure to impress.
Address: Alexandra House, Shop 301, 3rd Floor, 18 Chater Rd, Central, Hong Kong
Timings: Lunch: 12 PM to 2:30 PM. Dinner: 6 PM to 10 PM.
Tsim Chai Kee Noodle Shop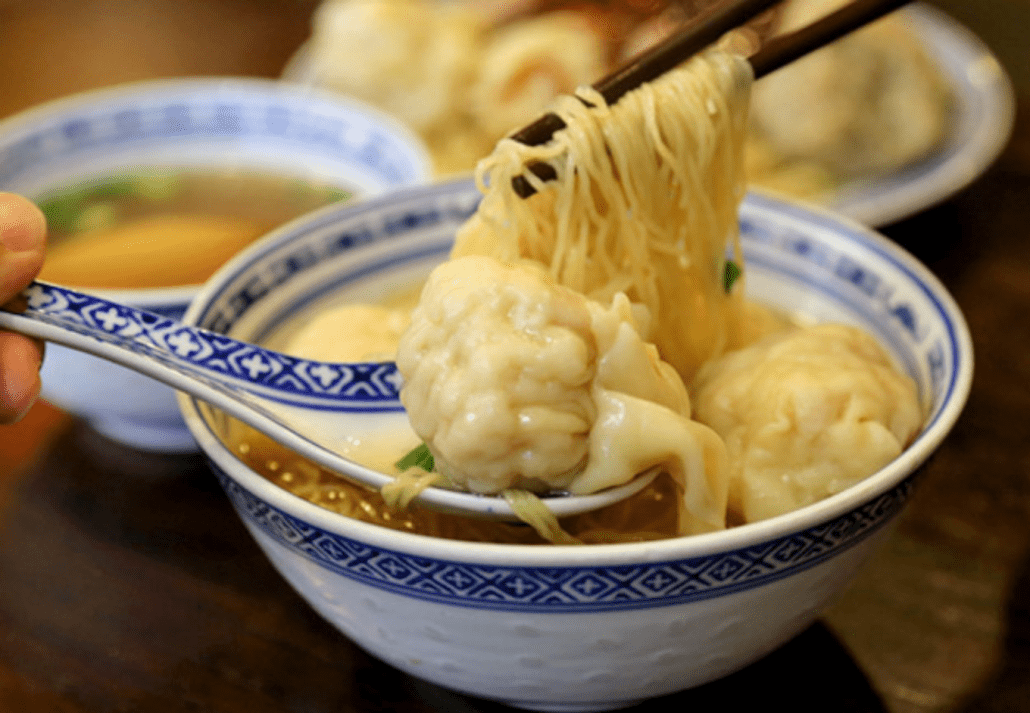 Recognized by Michelin for having the best Wonton Noodles in Hong Kong, the unassuming small Tsim Chai Kee Noodle Shop will leave you anticipating a warm soulful bowl of food, in a long queue of people during lunch.
The queue is fast-moving and there are only three types of toppings offered for these flavor-packed broth noodles; dace balls, pork and shrimp wontons, and thinly-sliced beef. A top-rated casual dining experience in Hong Kong, this small noodle shop in a quiet corner is a must-visit.
Address: 98 Wellington St, Central, Hong Kong
Timings: 9 AM to 10 PM
Margo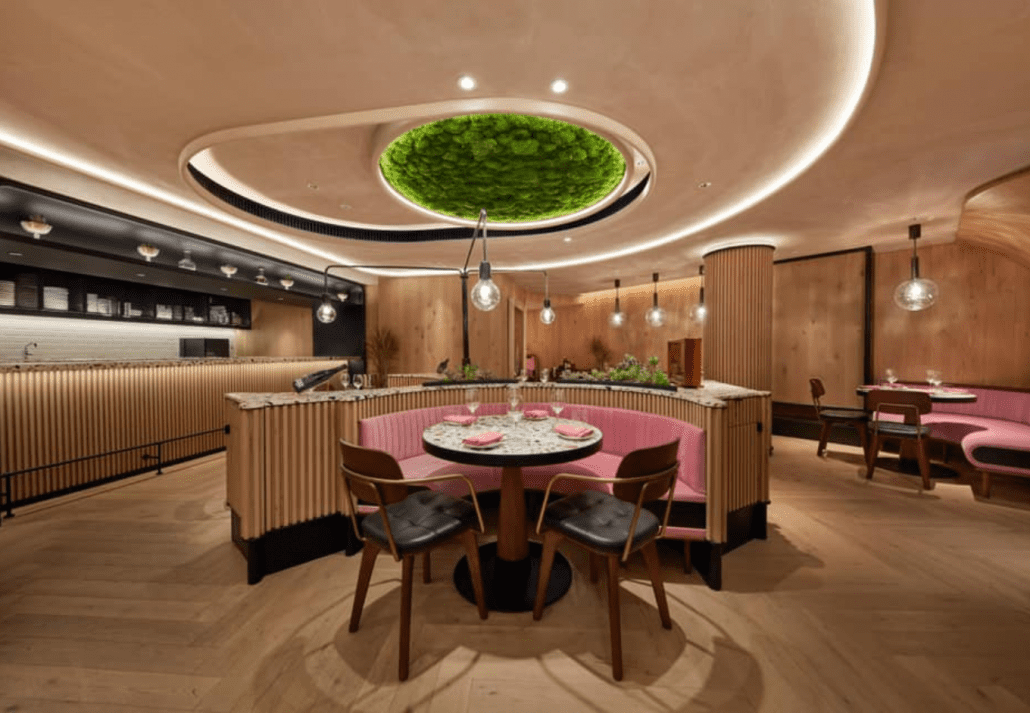 Chef Mario Paecke, the chef de cuisine of Margo, has put together a carefully curated set of gourmet dishes inspired by his European travels and local fresh ingredients. Margo features contemporary dishes that are inspired by traditional European and specifically German techniques, textures, and flavors.
One of the most talked-about and anticipated new restaurants in Hong Kong, Margo has something unique to offer to the bustling Hong Kong food scene. With a sommelier who has carefully paired fine wines with the dishes, a famous pastry chef, and the chef de cuisine Mario, this restaurant is made up of an absolute power team.
Some signature dishes that are a part of their current tasting menu, which also takes inspiration from Japanese cuisine, include their Hokkaido scallops, Okinawan Pork Belly, and Galician Beef Tenderloin.
Address: G06, 9 Queen's Road Central, Central, Hong Kong
Timings: Lunch: 12 PM to 3 PM. Dinner: 6 PM to 12 AM. Closed on Sundays.
Also Read: 5 Incredible Hotels Near Beaches in Hong Kong
Belon, SoHo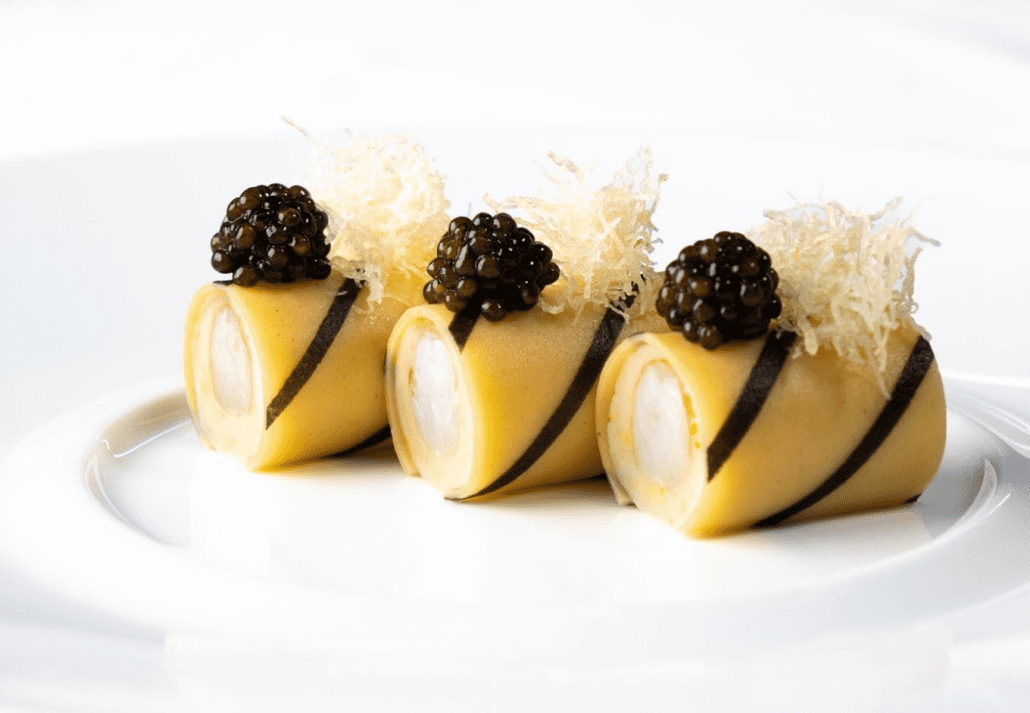 Chef Matthew Kirkley has reimagined French cuisine with Belon, a Neo-Parisian French Restaurant.
With dishes that are rooted in traditional French techniques and focused on letting seasonal ingredients sing, it's no wonder that this one Michelin-starred delight is not only known as one of the best restaurants in Hong Kong but has also consistently been on the list of the top 100 restaurants in the world.
Chef Matthew Kirkley is famed for previously working in the three Michelin-starred Coi in San Francisco, and he then arrived in Hong Kong's Belon as the head chef to wow people with his French culinary direction and skill.
Enjoy the retro decor, fine wine bar, and refreshing cocktails in this French restaurant along with their signature dishes such as the Maine lobster, whole-roasted chicken, and glazed wagyu striploin.
Address: 1st Floor, 1-5 Elgin St, Central, Hong Kong
Timings: 6 PM to 10 PM
Sister Wah Beef Brisket
A key component of Chinese cuisine, the beef brisket can be found in several restaurants in Hong Kong, each prepared in its own unique way. A part of the Michelin Guide since the year 2012 and the Bib Gourmands Restaurant list, this small shop is part of an important legacy.
Carried on by the sons of the famous Sister Wah, the chef still prepares the famous beef brisket in the same way that his mother used to. They offer freshly butchered beef brisket cooked and served in a clear broth either with or without noodles with toppings such as fish balls. Truly a warm and soulful hug-in-a-bowl!
They also serve other delicious Shanghainese dishes such as wontons in chili oil and dan-dan noodles.
Address: 13 Electric Rd, Causeway Bay, Hong Kong
Timings: 11 AM to 10:45 PM
Stays In Hong Kong: The 5 Best Hotels in Tsim Sha Tsui, Hong Kong
Scarlett Café and Wine Bar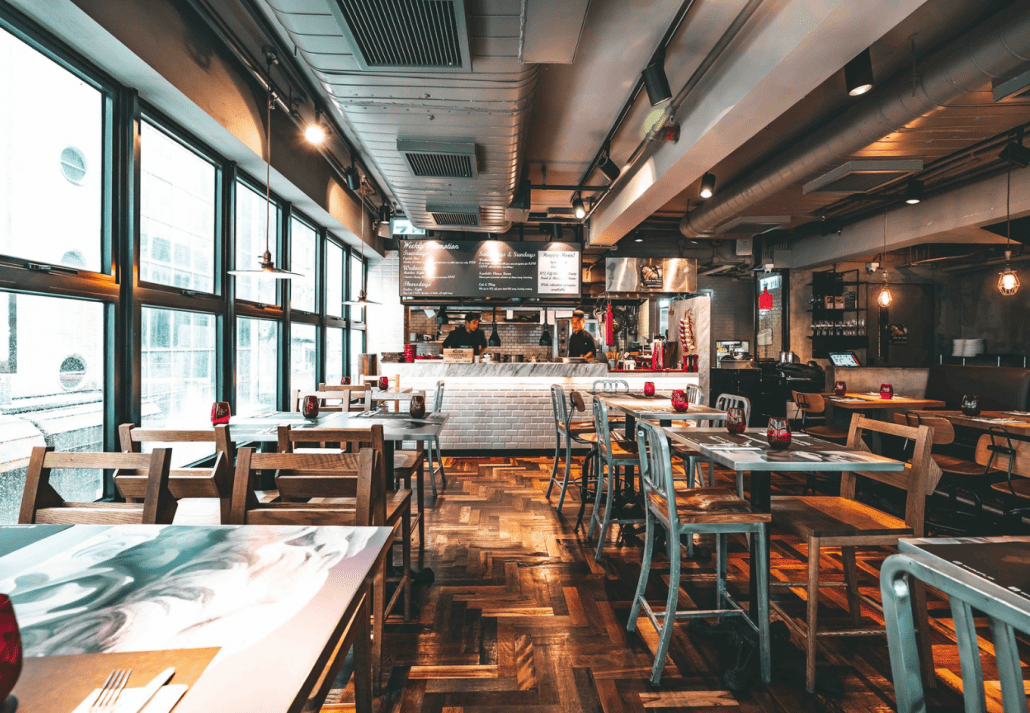 Scarlett Café & Wine Bar is located in the heart of Tsim Sha Tsui and serves French classics that are paired with fine French wine. This is a cozy bistro that highlights different French techniques through its signature dishes such as the cote de boeuf, the duck confit, short ribs, steak, and mussels.
With the Chef De Cuisine as Chef Mark and the executive chef as Frank Wong, this power team has been leaving the people in Hong Kong in awe of their French culinary prowess. A must-try at this chic French bistro is the duck confit. The perfect place for a date night out!
Address: 2 Austin Ave, Tsim Sha Tsui, Hong Kong
Timings: 12 PM to 11 PM
Lung King Heen
Getting a table at this three Michelin-starred Cantonese restaurant located in Four Seasons Hong Kong seems close to impossible as it is always booked out months in advance. This gorgeous restaurant offers a fine dining experience like no other with its floor-to-ceiling windows that frame Hong Kong's Victoria Harbor perfectly. You can either be seated in the main dining room or in the food preparation area, which we recommend for an amazing experience in the kitchen.
Indulge in the finest Cantonese classics from dim sum to steamed lobster and barbecued pork buns carefully prepared by executive chef Chan Yan-Tak. Take in the breathtaking views of Victoria Harbour while enjoying the delicious dishes in the world's first three Michelin-starred Chinese restaurants.
This is one of the top must-try restaurants in Hong Kong and we recommend utilizing their online reservation option well in advance.
Address: 8 Finance St, Sheung Wan, Four Seasons Hotel, Hong Kong
Timings: Lunch: 12 PM to 2:30 PM. Dinner: 6 PM to 9 PM.
One Dim Sum Chinese Restaurant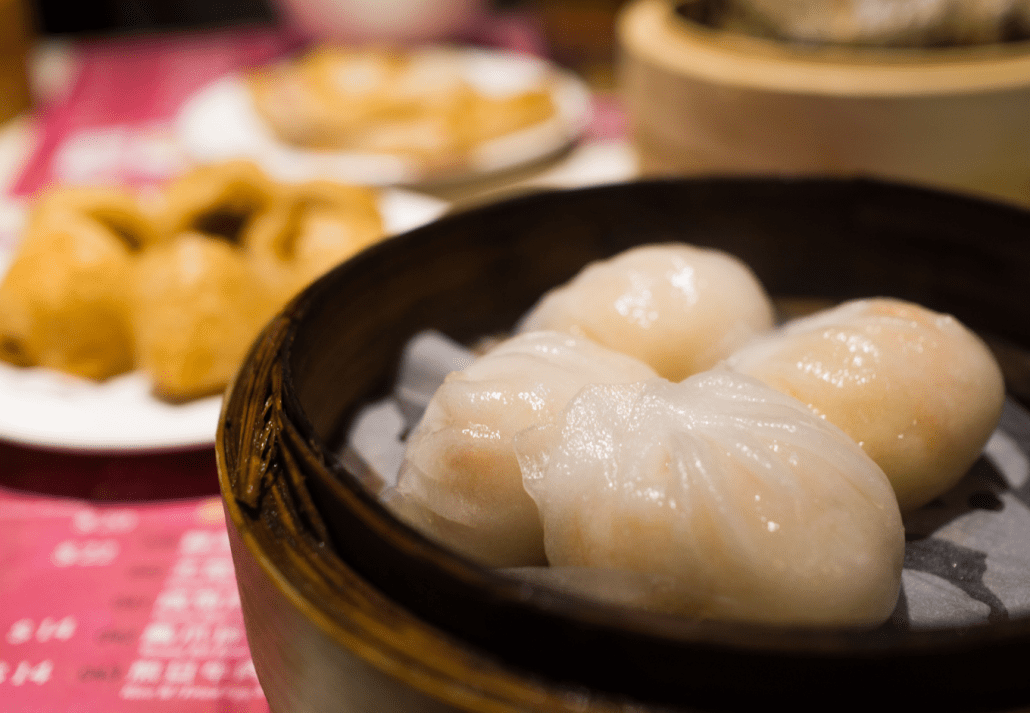 Dim sum is the most important Hong Kong staple and you would probably see a version of a dim sum shop on every street that you travel to. The small but very famous One Dim Sum Restaurant is a class apart from the other ones and has even been awarded a Michelin star!
You would have to wait in a fast-moving queue and get a queue number. Still, the wait would be well worth it as you're digging into soft and delicious steamed Siu Mai (steamed pork dumplings), the carefully prepared chang fen (rice paper rolls stuffed with meat or vegetables), shrimp dumplings, and the famous barbecued pork buns.
Stop by here for a truly local and delicious Hong Kong experience.
Address: G/F 209A-209B, Tung Choi Street Prince Edward, MTR exit A, Hong Kong
Timings: 9:30 AM to 11 PM
FAQ
How many restaurants are there in Hong Kong?
There are over 15,000 restaurants in Hong Kong, including many of the world's top 50 restaurants, which makes it the perfect place for food lovers.
What is the most famous food in Hong Kong?
Some of the most famous dishes and beverages in Hong Kong are dim sum, meat cooked in bbq sauce, milk tea, premium seafood such as snow crab and Japanese sea urchin, suckling pig, wonton noodles, and pineapple buns.
What restaurants are in Hong Kong?
Some casual dining restaurants in Hong Kong are One Dim Sum Chinese Restaurant, Sister Wah Beef Brisket, and Tsim Chai Kee Noodle Shop. Some popular fine-dining restaurants in Hong Kong include Tate Dining Room, Lung King Heen, Belon, and Scarlett Café & Wine Bar.
What is the most popular street food in Hong Kong?
Cheung fun rice paper rolls, curry fishballs, siu mai, char siu baos and egg tarts are the most popular street food options in Hong Kong.
Where can I go for street food in Hong Kong?
You can go to areas such as Tai On Building, Lo Tak Court, Fuk Wing Street, and Kwai Chung Plaza, for the best street food in Hong Kong.
CuddlyNest provides all accommodations to all travelers at the best price. Find unlimited travel inspiration on our blogs and our social media channels Facebook, Instagram, Pinterest.
You May Also Like:
The 6 Best Night Clubs In Hong Kong
A Guide To The Best Wineries In Hong Kong
A Guide To The Best Shopping In Hong Kong
The 6 Best Beaches In Hong Kong
The 5 Best Amusement Parks In Hong Kong The 9 Best LGBT-Friendly Bars & Restaurants in Hong Kong The 5 Best Day Trips From Hong Kong The Best Hotels Near the Airport in Hong Kong The 5 Best Hotels Near Disneyland in Hong Kong