There's a whole heap of fabulous sights — from captivating piazzas to time-honored monuments — in Rome, meaning it would take a lifetime to fully explore the wonders of the "Eternal City".
And while travelers should ideally plan to spend at least 2 days in the city, there's no need to worry if your time there is limited. The secret is to plan your itinerary carefully and focus on discovering the most central areas of Rome, which are the ones that feature the thickest concentration of sights and experiences, all within walkable distance of each other.
Visiting Rome in one day is no easy feat, so we're here to ensure you get the most out of your stay. Here's a well-curated itinerary that will give you a taste of the city and plenty of ideas for your next trip!
Bonus: 4 pro tips for spending 1 day in Rome.
Find Places To Stay In Rome, Italy
4 Pro Tips For Visiting Rome In A Day
Buy online tickets to the Colosseum and the Vatican in advance. This will allow you to save time, and avoid the long lines;
Deciding where to stay in Rome is crucial, especially if you have only one day in the city. Prefer more central areas such as Pantheon, Piazza Navona, Campo de Fiori Area, Piazza di Spagna, and Trastevere;
Don't try to see all at once, as you're likely to get exhausted and overwhelmed. Instead, prioritize spending more time discovering the city's main sights;
Guided tours of the Colosseum and the Vatican are a great way to truly learn about the city's history, especially if you're short on time.
One Day In Rome Itinerary
9 am to 12 pm | The Vatican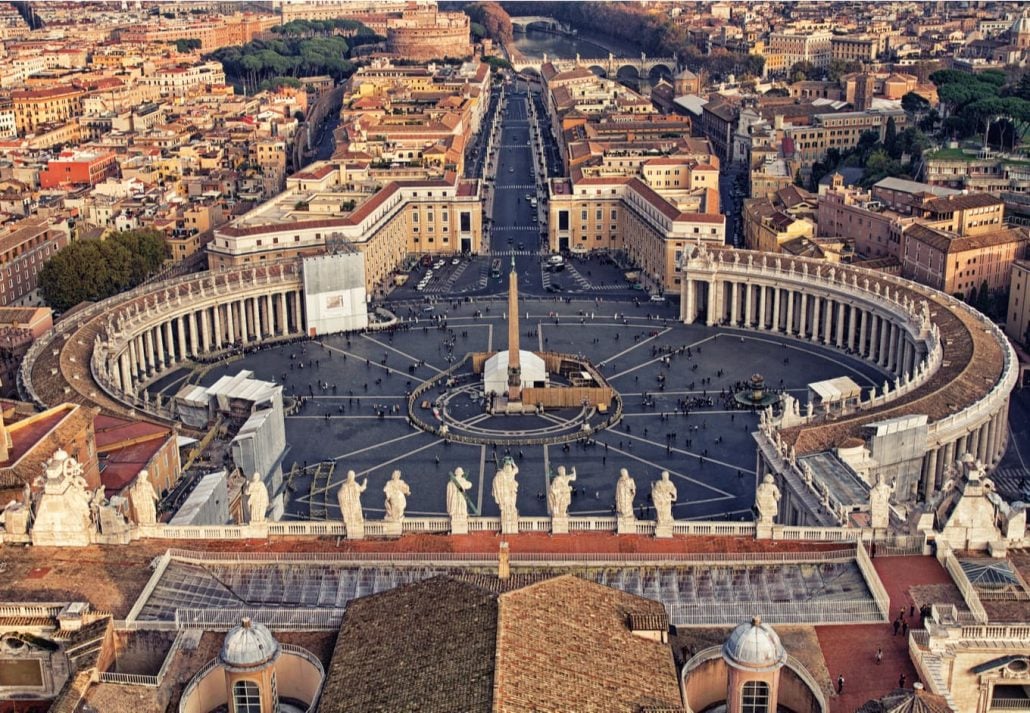 No matter if you have one day or a full week in Rome, visiting Vatican City is an absolute must. This history-filled city-state is the center of the Roman Catholic Church and the permanent seat of the Popes and home to a striking array of not only precious religious sites but also stellar museums.
With so many sights packed into the Vatican, it is recommended that you set aside at least 3-4 hours for your visit.
A great idea is to start by marveling at the St Peter's Basilica, one of the most spectacular masterpieces of Renaissance architecture. Built in the 4th-century over the tomb of St. Peter the Apostle, the basilica is home to La Pietà, Michelangelo's famous marble sculpture.
A visit to the Vatican is not complete without a stop at the Vatican Museums. Be sure to check out the Sistine Chapel, where you'll be able to see the show-stopping ceiling with large frescoes by Michelangelo, as well as wall paintings by Sandro Botticelli, Domenico Ghirlandaio, and Pietro Perugino.
Recommended Read: The Best Museums in Rome
1:30 pm to 4:30 pm | The Colosseum Complex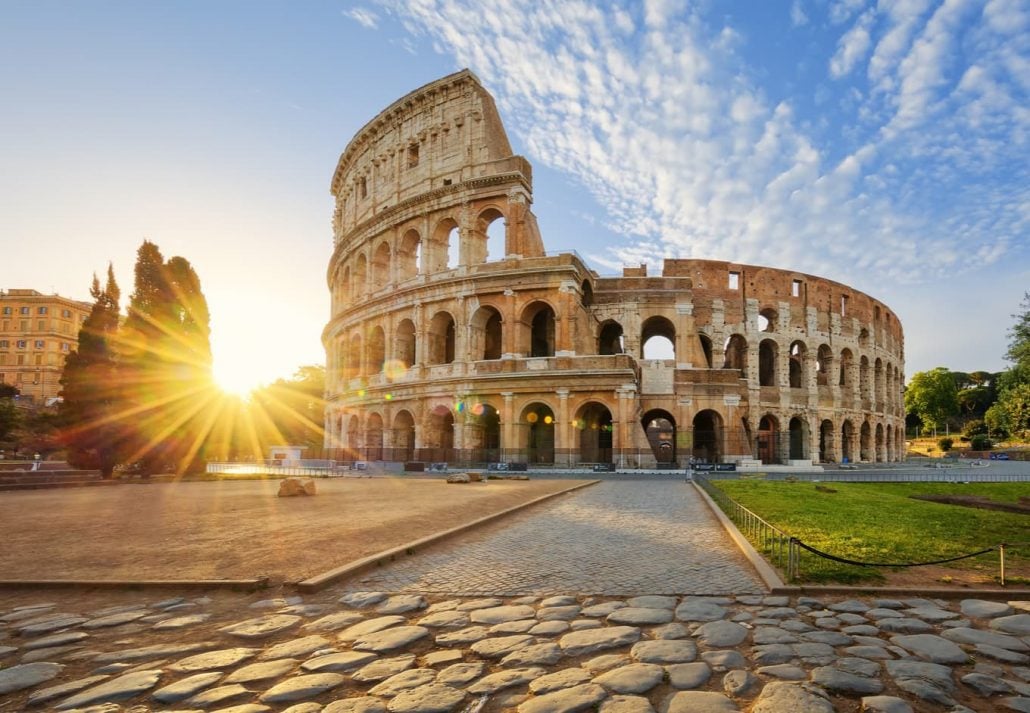 After catching a glimpse of the masterpieces of the Vatican Museums, and standing in awe of the beauty of St Peter's Basilica, is time for a well-deserved lunch break.
Fortunately, Rome is known for its mouthwatering selection of restaurants, meaning you won't have trouble finding a great spot to eat. But with such a glorious array of options, it can be hard to narrow down where to go. To help you optimize your time, and make a quick (yet smart) decision, we've created a guide to the best restaurants in Rome.
Now that you have refueled your battery, time to head over to explore the wonders of ancient Rome, aka the Colosseum, the Roman Forum, and Palatine Hill.
Considered one of the best attractions in Rome, the Colosseum was nearly 2,000 years ago under the rule of emperor Vespasian, and it is the largest ancient amphitheater ever built. A great idea is to go on a guided arena floor, which will take you to see the arena where gruesome gladiator fights were held.
Not far from the Colosseum lies the Arch of Constantine. Commissioned by the Roman Senate to celebrate emperor Constantine the Great's victory over Maxentius at the Battle of Milvian Bridge in AD 312., this is the last monument of Imperial Rome one of the city's most photographed places.
Then, make your move to the Roman Forum, which is located right between Piazza Venezia and the Colosseum. The forum was once the heart of the city, and it's now filled with a series of ruins of ancient buildings that used to host a variety of events such as elections, public speeches, criminal trials, and gladiatorial combats.
Next stop? Palatine Hill, also known as the birthplace of Rome. Located 40 meters above the Roman Forum, it harbors an array of imposing buildings, including palaces, once constructed for the high society.
If you are ambitious enough, you can head over to Il Vittoriano after exploring the "Colosseum Complex", located just a 5-minute walk from the Roman Forum, this massive neoclassical monument was erected between 1885 and 1935 to honor Victor Emmanuel II, the first king of a unified Italy. From the top of the construction, you'll be able to indulge in the most jaw-dropping views of the city.
5 pm | The Trevi Fountain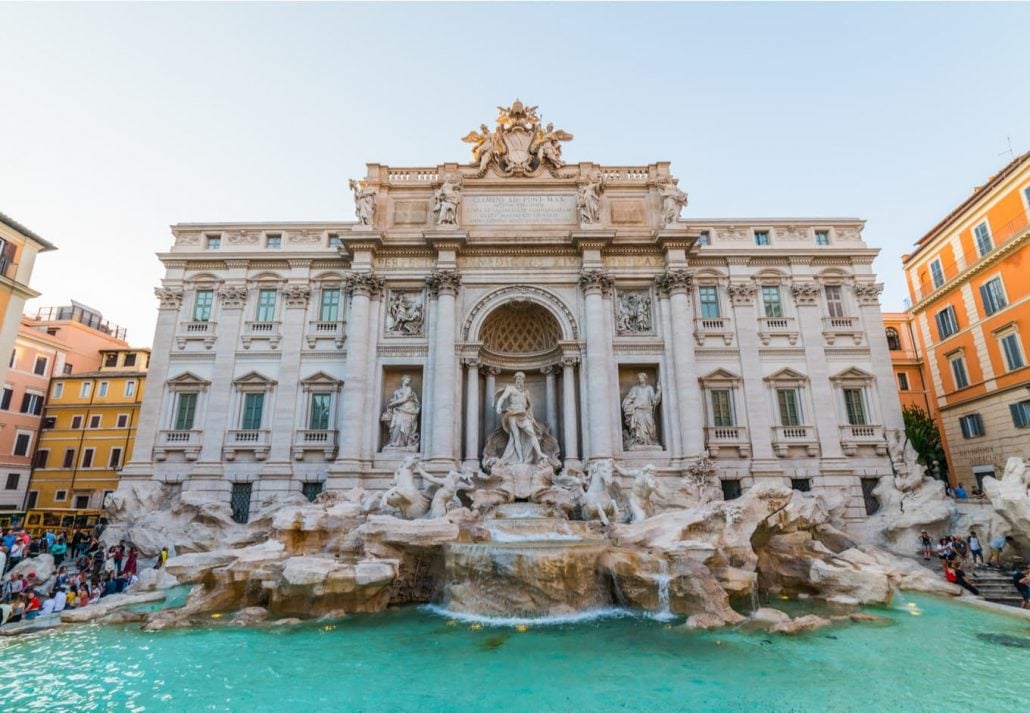 A leisure 15-minute walk to the Trevi Fountain is a great way to wind down after a sight-packed urban exploration. Measuring 86 ft high and 161.3 ft wide, this dreamy Baroque-style fountain designed by Italian architect Nicola Salvi is a sight to behold with its dreamy sculptures of mythological creatures and whimsical allegorical figures.
Spare a few minutes to admire the beauty of the otherworldly Fontana di Trevi, and don't forget to toss a coin into the water. According to legend, those who do that will one day return to Rome (hopefully with more time!).
5:30 pm | The Pantheon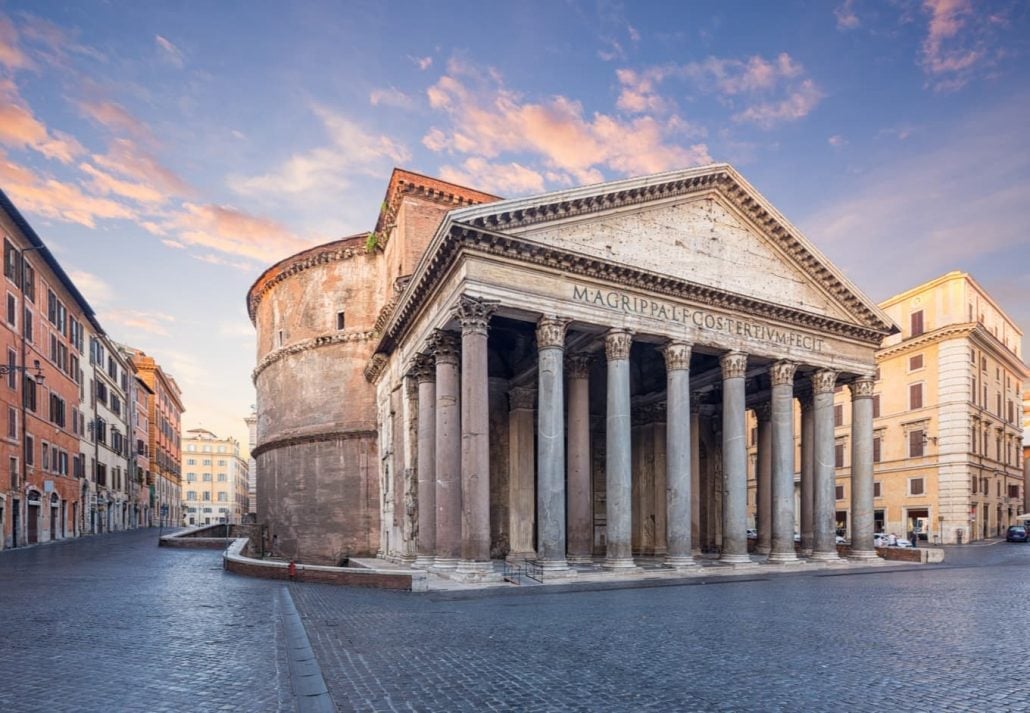 In case you want to make the most of your day in Rome, try to spend at least 40 minutes in the Pantheon. First built as a temple during the reign of Augustus (27 BC – 14 AD), and then rebuilt by the emperor Hadrian in 126 AD., this is the best-preserved construction of ancient Rome.
Some of the building's highlights include a massive domed ceiling that is almost half the length of a football field, massive bronze doors, and monumental tombs of major Italian historical figures such as the artist Raphael and the former Queen Margherita.
6:30 pm | Dinner & Piazza Navona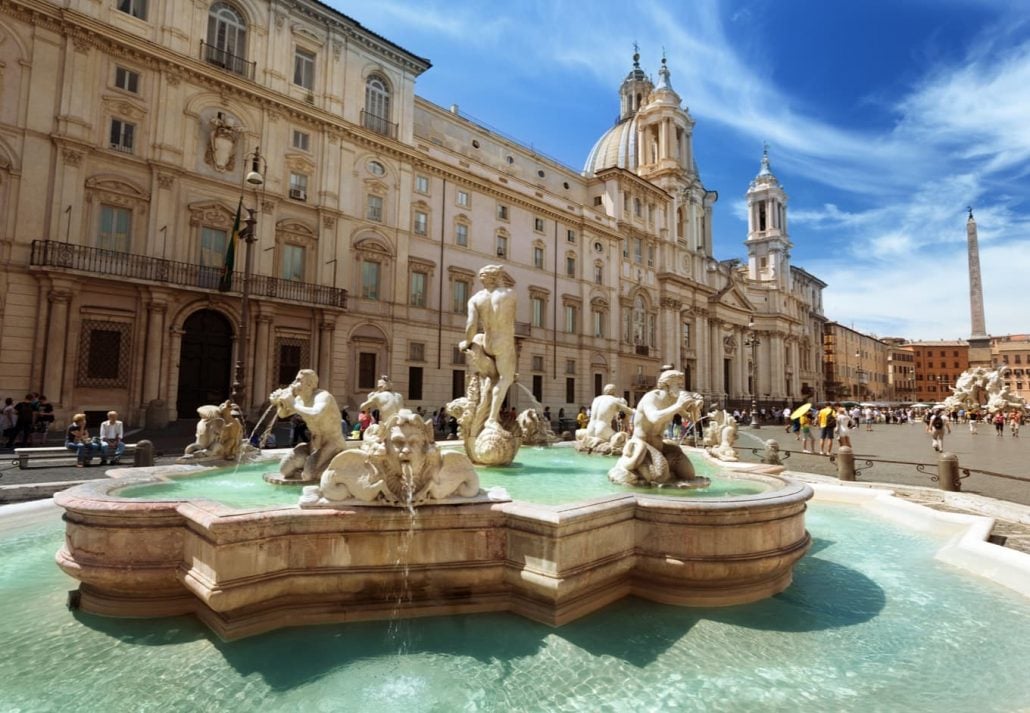 By now, you have already soaked in plenty of history and culture. So, if you want to take some rest and enjoy an idle stroll, head over to Piazza Navona, one of the city's most alluring squares.
While meandering through this eye-popping piazza, you can see a variety of stunning fountains — Fontana del Moro, Fontana de 'Calderari, and the spectacular Fountain of the Four Rivers —, all designed during the papacy of Gregory XIII.
There are several lip-smacking bars and restaurants near the square, so you can also take the opportunity to indulge in an authentic Italian-style meal while watching the action unfold around you.
9 pm | Piazza di Spagna & The Spanish Steps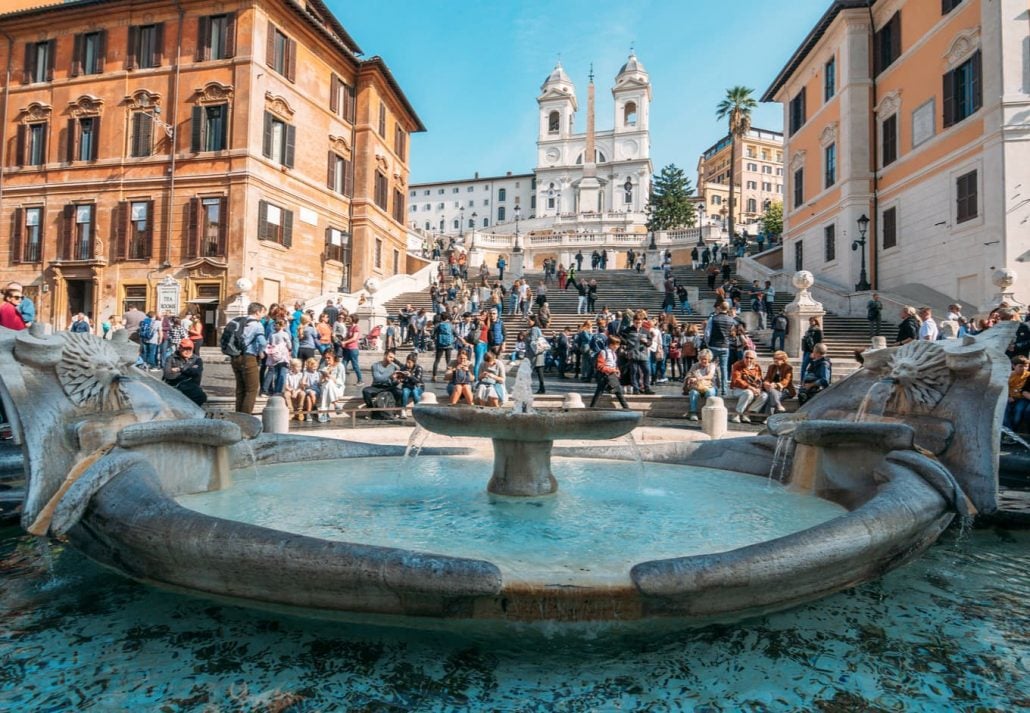 To wrap up your day in Rome in full swing, grab a gelato and head over to Piazza di Spagna. Rising up from the square, you'll see an ample and majestic Rococo-style staircase named "Spanish Steps". This is the perfect spot to slowly enjoy your dessert while taking in the most lovely views of the "Eternal City".
FAQ
Is one day in Rome enough?
With a fascinating history dating back to almost 2,000 years ago, Rome is filled with ancient-old monuments, stellar museums, amazing restaurants, and beautiful squares. Therefore, it is recommended that travelers plan to stay at least 3 days in the city. However, it is possible to get an overview of Rome if you only have 24h.
What should I do if I only have one day in Rome?
One day Rome itinerary:
9 am to 12 pm | The Vatican;
1:30 pm to 4:30 pm | The Colosseum Complex;
5 pm | The Trevi Fountain;
5:30 pm | The Pantheon;
6:30 pm and Dinner | Piazza Navona;
9 pm | Piazza di Spagna & The Spanish Steps.
Can you walk around Rome in a day?
Several of Rome's top attractions are located in the central part of the city within walking distance of each other. So yes, it's possible to walk around Rome in a day.
CuddlyNest provides all accommodations to all travelers at the best price. Find unlimited travel inspiration on our blog and social media channels.
You Might Also Like:
Top Italian Dishes You Can Make at Home
The Ultimate Europe Travel Guide
Best Farmers' Markets in Rome, Italy
What to Pack for a Sustainable Trip To Europe
40 Top & Most Beautiful Castles in Europe
The Best Time To Visit Rome, Italy
The Best Day Trips From Rome, Italy
The Best Kid-Friendly Attractions in Rome