The city of Rome attracts millions of visitors each year due to its historic and eye-catching monuments, beautiful old buildings, and amazingly delicious foods. What's not to love?
Because of this and its amazing Mediterranean weather all year round, Rome is one of the most famous places to go on vacation, but there's always the question of when is the best time to visit?
Read on to learn all about the best time to visit Rome and travel tips about the city.
Find Best Places to Stay in Rome, Italy
Weather in Rome
Rome has that amazing Mediterranean weather that makes it easy for any time or season to be the best time to visit. Summers are shorter, and it's to be expected to have hot and humid days. In terms of winter, they are longer and colder, and it usually rains. Springtime and autumn are the best seasons of the year thanks to their clear skies, mild-tempered days, pleasant winds, and magically well-known sunsets. Though due to Rome being close to the sea, the humidity is pretty typical, so don't forget to bring clothes that will help you keep your cool. Throughout the year, the temperature usually ranges from 3°C (37.4°F) to 31°C (87.8°F). Temperatures rarely fall below 2°C (28.4°F).
Rome's Travel Seasons
Shoulder Season: Mid-March—May, October—Early November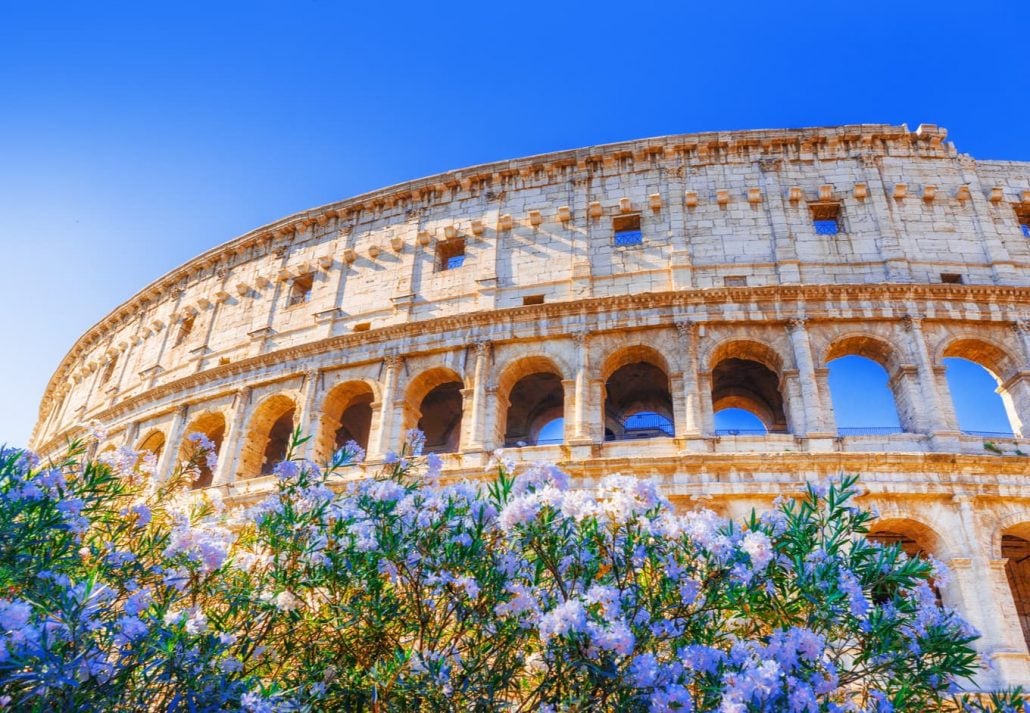 Mid-March to May is the best time to visit Rome. There aren't usually many tourists yet, and the locals are in full swing thanks to Easter week and Rome's birthday festivities. Though because of this, the prices can sometimes be higher. In terms of weather, temperatures tend to be pleasantly warm.
From late September to early November, Rome's brutal summer heat is replaced with delightful sunshine and perfect daytime temperatures, which makes it one of the best times to stroll through its timeless streets filled with luxurious boutiques or visit unmissable sites like the Vatican or the Pantheon.
Admire Rome's changing colors by taking a stroll through Borghese Park or a stroll down the Appian Way. Even better: you can enjoy a savory coffee and look at the Colosseum, and be not disturbed by other tourists or the hot weather.
Peak Season: May—September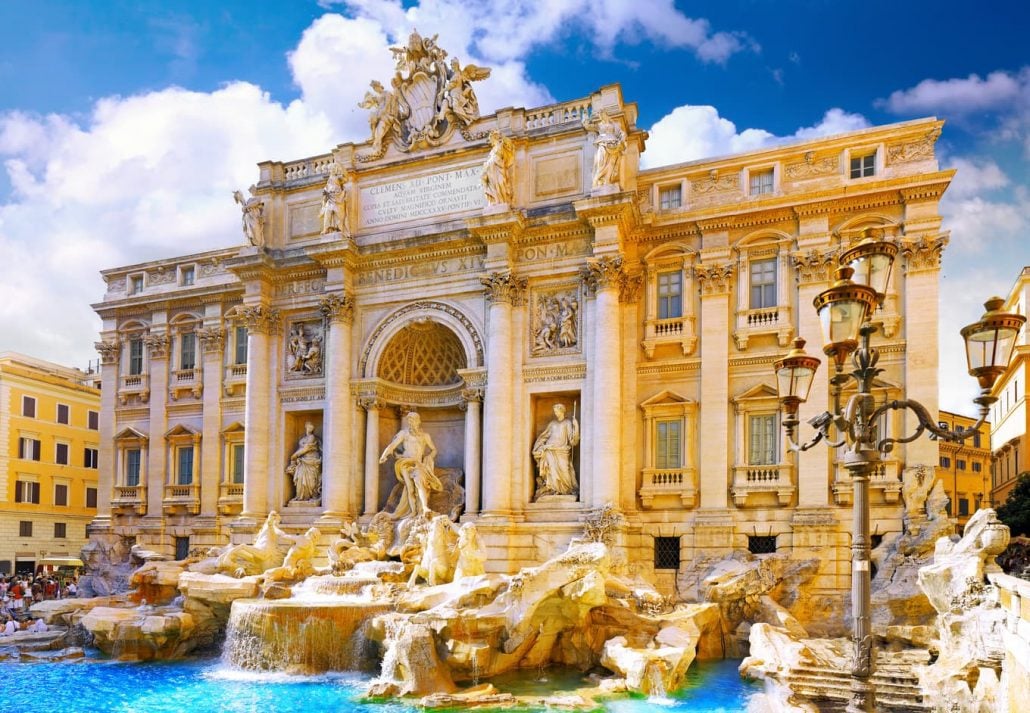 Summer is peak season in Rome when temperatures are high and you'll probably be standing in long lines for hours, walking a lot, and sweating alongside other tourists. Remember: wear a lot of SPF and drink enough water!
The good side of visiting Rome during its peak season is that the days are long enough to take in everything the city has to offer, and the heat is the perfect excuse to stop walking around and have a delicious gelato.
It's worth noting that there are other times of the year when visitor numbers surge, which are referred to as "mini high seasons." These are centered on big holidays and key events, such as Holy Week and the week preceding it, as well as a week or two before Christmas and well into the New Year. Because of this, there's the possibility that room rates will be higher.
Low Season: Mid-November—Mid-December, Mid-January—Mid-March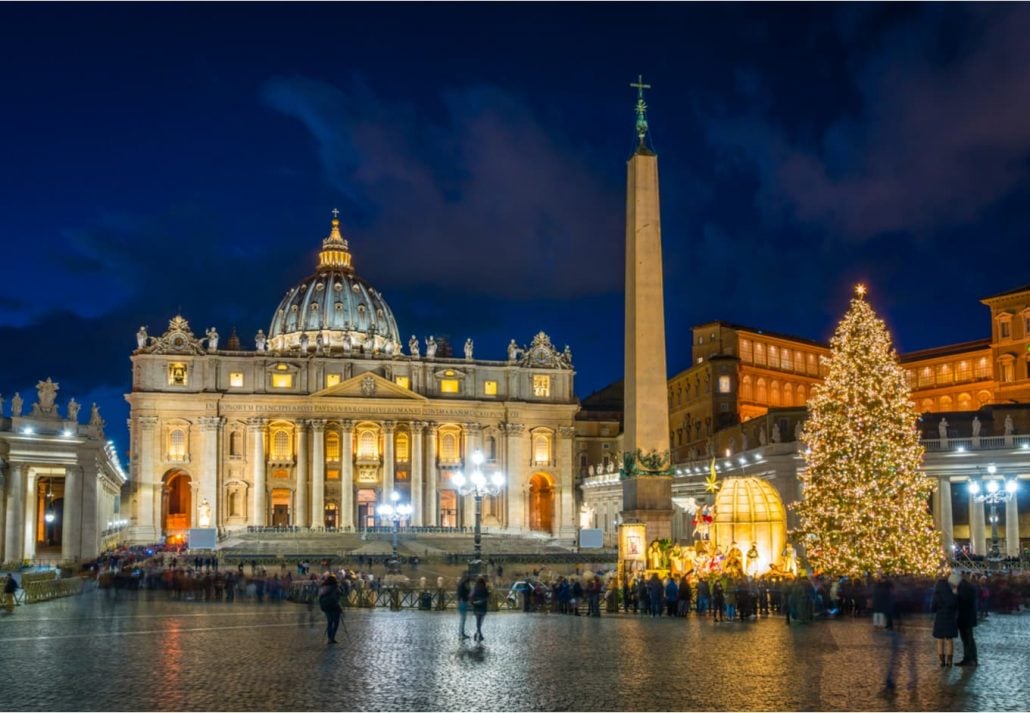 Except for a few high season peaks like previously mentioned, the low season is, for the most part, winter. Starting at the end of November and lasting until February, it's when tourists are usually working, at home, and not traveling, so even though a city like Rome is busy all year, it will allow you a more relaxed stay and visit. Better hotels and flight prices are guaranteed, too. It can get a little cold and wet, though!
The Best Time To Visit Rome
For Pleasant Weather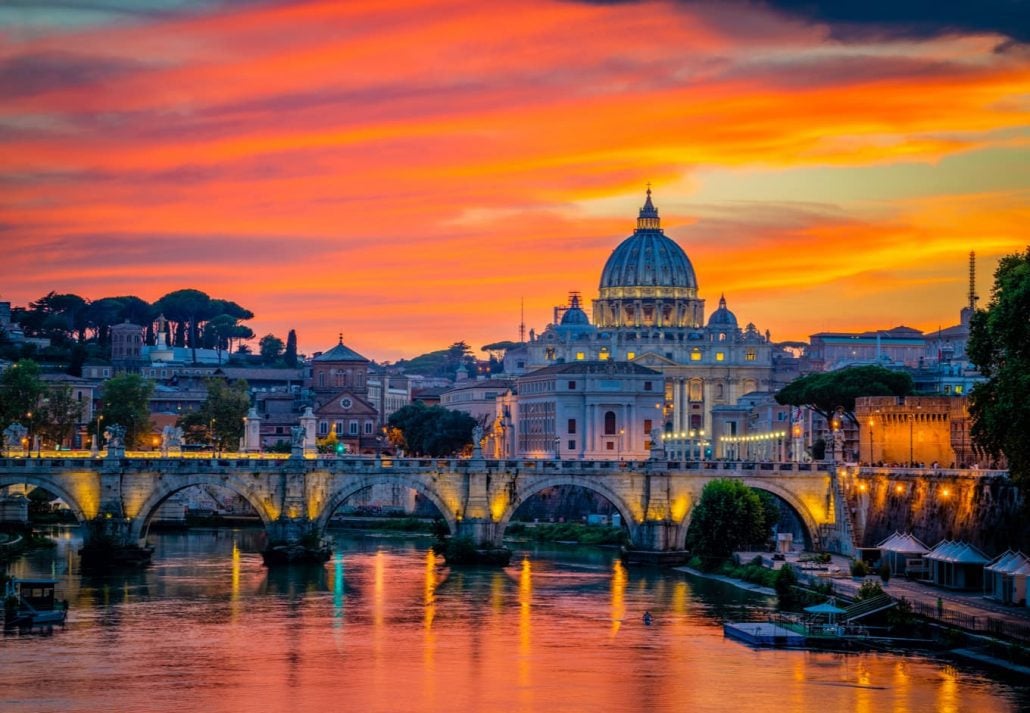 The milder temperatures, the number of special events, and the magical aura the city has during this time make Rome particularly appealing between April and June. More daylight hours are available in the spring, temperatures start rising, and the chill starts fading. You will not only avoid the strong heat and enormous crowds if you visit Rome at this time of year, but you will also be able to sample chocolate eggs, Easter scones, cheesecake, or "pizza di Pasqua"… As well as experience the beauty of flowering flowers, trees, and gardens.
In autumn the weather can sometimes be windy, cold, and rainy, but there is something that stands out above all else: Rome's sunny afternoons. Don't miss witnessing its incredible jaw-dropping sunsets; they make Rome's famous ottobrate days emblematic of the city's climate. To some, it is considered the most romantic and nostalgic season of the year!
For Lowest Prices & Fewer Crowds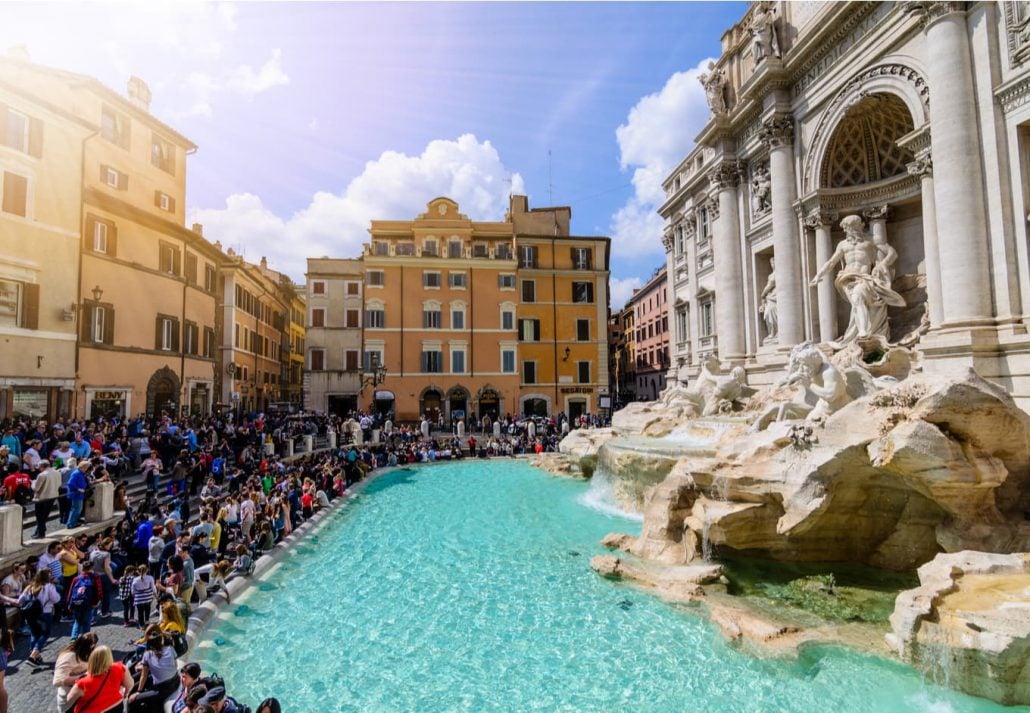 September to February is the best time for the lowest prices and fewer crowds: there are fewer tourists and better room rates because of this.
The hotels and accommodations are lower-priced, and the general price of staying in Rome decreases. There are also sales that happen right after January, allowing you to shop until you drop on the many beautiful stores and boutiques of Rome.
During this time you'll also experience thinner crowds, and shorter or no lines at all while visiting monuments such as the Vatican or the Forum. You'll especially have more luck trying to take the emblematic picture at the Fontana Di Trevi than in any other season!
For Activities & Events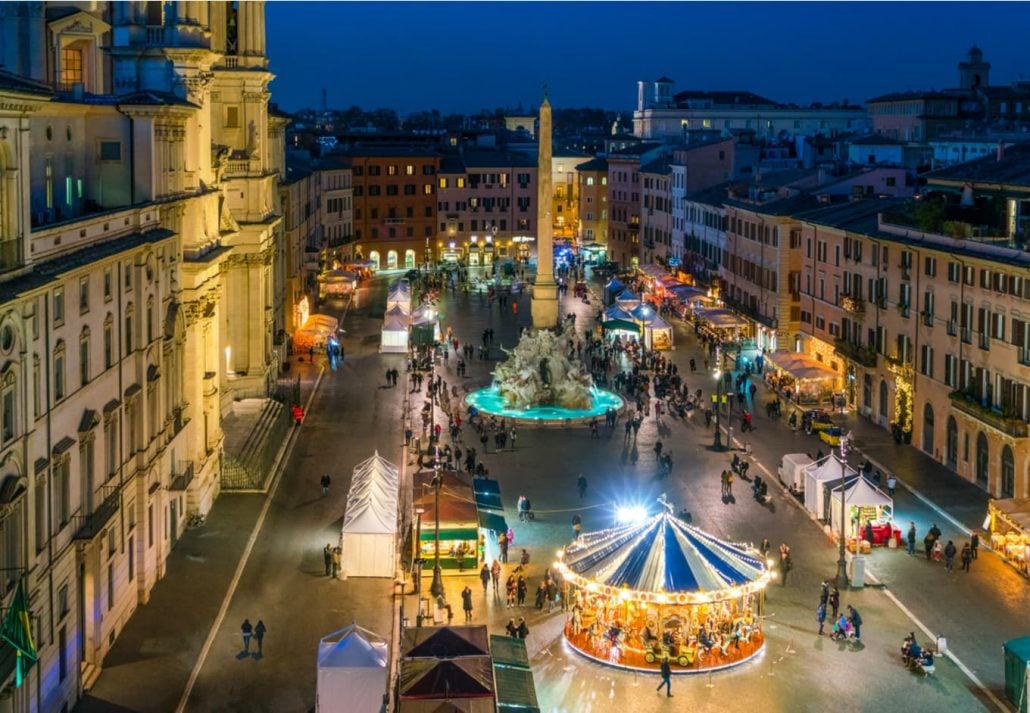 As you might expect, Holy Week and Easter are significant occasions in Rome during springtime. The Via Crucis in the Colosseum, the Easter Sunday Mass, and the Urbi et Orbi benediction in Saint Peter's Square in Vatican City are among the highlights. Finally, on Easter Monday, or Pasquetta, massive fireworks show above the Tiber River lights up the sky. The Anniversary of the Foundation of Rome in April, and the Festa Della Primavera are all worth seeing: the Plaza de España and its stairway are transformed into a riot of brilliant flowers during this event, which takes place between March and May.
Autumn is the best time to enjoy seasonal products because of the dreary and dark days: the truffles and wild mushrooms stand out among them, as do the young wine and the first roasted chestnuts. Romaeuropa, a festival that takes place in September, is one of the most famous festivals in Italy. People gather to enjoy some dance, theater, music, cinema, meetings with artists, visual arts, and technological challenges.
Winter isn't the tourist season we all usually expect, but there are many key events and activities during the season that will make you want to visit. Christmas markets, like Piazza Navona Christmas Market, ice skating rinks, merry-go-rounds, rides, food booths, and other attractions are always on display on the streets. As for the Christmas celebrations, the end of the year and the Epiphany are big and significant celebrations for the Romans. The squares are decorated with their famed presepi (nativity scenes) and the zampognari (bagpipe playing musicians who have performed in the city streets for centuries during these decades).
During the summer, you may enjoy events and festivals like Festa Dei Santi Pietro e Paolo, Isola del Cinema,  Lungo il Tevere, Roma Incontro il Mondo, and Estate Romana. The wonderful night temperature might surprise you and will tempt you to venture out and take in the sights of the city, and the best plans during this time would be to visit the catacombs in the cool of the evening or sunset strolling across the streets of Rome.
CuddlyNest provides all accommodations to all travelers at the best price. Find unlimited travel inspiration on our blog and social media channels.
You Might Also Like:
The Best Time To Visit Madrid, Spain
The 13 Best Attractions in Rome, Italy
The Best 9 Museums in Rome, Italy
The 12 Best Foods To Try in Rome, Italy
Top Italian Dishes You Can Make at Home
The Ultimate Europe Travel Guide
Best Farmers' Markets in Rome, Italy
What to Pack for a Sustainable Trip To Europe
40 Top & Most Beautiful Castles in Europe