Are you looking for the perfect meals to whip up this week? Look no further because we have prepared a menu of five traditional Italian dishes that are easy to make and will leave you wanting more. Before you start cooking and become the next master chef, it's important to learn a thing or two about where traditional Italian dishes come from and why they are an integral piece of Italian culture. Let's start with the origin and ingredients.
Before we get cooking, let's learn about traditional Italian dishes and cuisine:
Restaurants around the world have adapted certain plates and recipes to create their own version of Italian food. However, when it comes to traditional preparation, it's important to know the correct methods and ingredients in order to make your Italian dishes just right. Or Perfetto come Italia, as the Italians say.
Italians don't use very much garlic.
While you may find garlic bread at the top of most menus in Italian restaurants around the world, traditional Italian restaurants don't serve garlic bread. Rather, bread is typically served plain. Italians avoid overusing garlic in their dishes. They prefer to rely on flavorful and fresh ingredients.
Spaghetti and meatballs is not an authentic Italian dish.
Don't worry, we're not denying spaghetti and meatballs is delicious, however, it is not an authentic Italian dish. Italians actually rarely serve meat in their pasta.
Pepperoni means "bell pepper" in Italian.
If you have ever walked into a pizzeria in Italy and asked for a pepperoni pizza, you were probably surprised when a pizza with bell peppers was brought to your table.
Naples (Napoli) is the most popular city in the world for its pizza.
The word pizza was first documented in A.D. 997, with pizza as we know it originating in Naples, Italy.
On average, an Italian eats about 51 pounds of pasta a year.
You heard that right! In North America, a person eats around 15 1/2 pounds of pasta to compare. Yet, we think the more pasta, the better.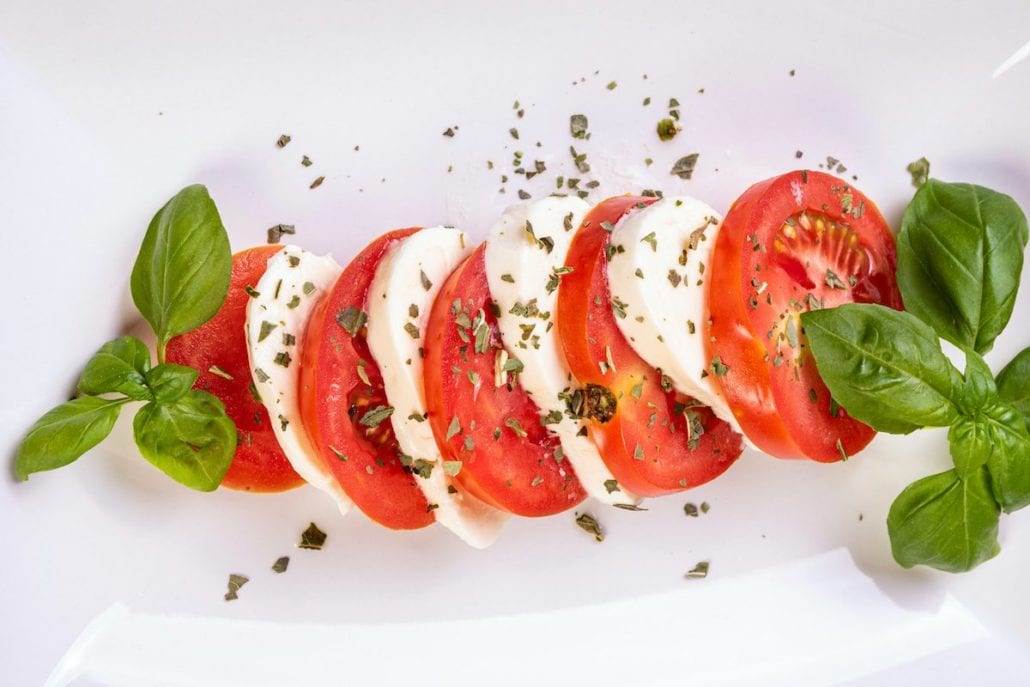 A Traditional Starter: A Caprese Salad with Pesto Sauce.
Juicy and full of flavor, the Caprese salad topped with a pesto dressing, is a staple in any Italian meal. Originating from the Island of Capri in the 1950s, this salad is simple to prepare and requires only a few fresh ingredients. Fresh tomatoes, mozzarella cheese, salt and pepper, basil, and homemade pesto sauce to dress. Learn how to make the famous Caprese salad with pesto, here.
A Hearty Pasta Dish: Spaghetti alla Carbonara.
If you have ever had pasta in Italy, you probably tried spaghetti alla carbonara. One simply hasn't lived until you've had this meal. The real key to making traditional carbonara is making it with guanciale, not pancetta. This recipe requires only spaghetti, eggs, peppercorn cheese, guanciale, and pepper. However, if you can't find guanciale in your local market, pancetta is perfectly acceptable to use. Indulge in a plate of carbonara, here.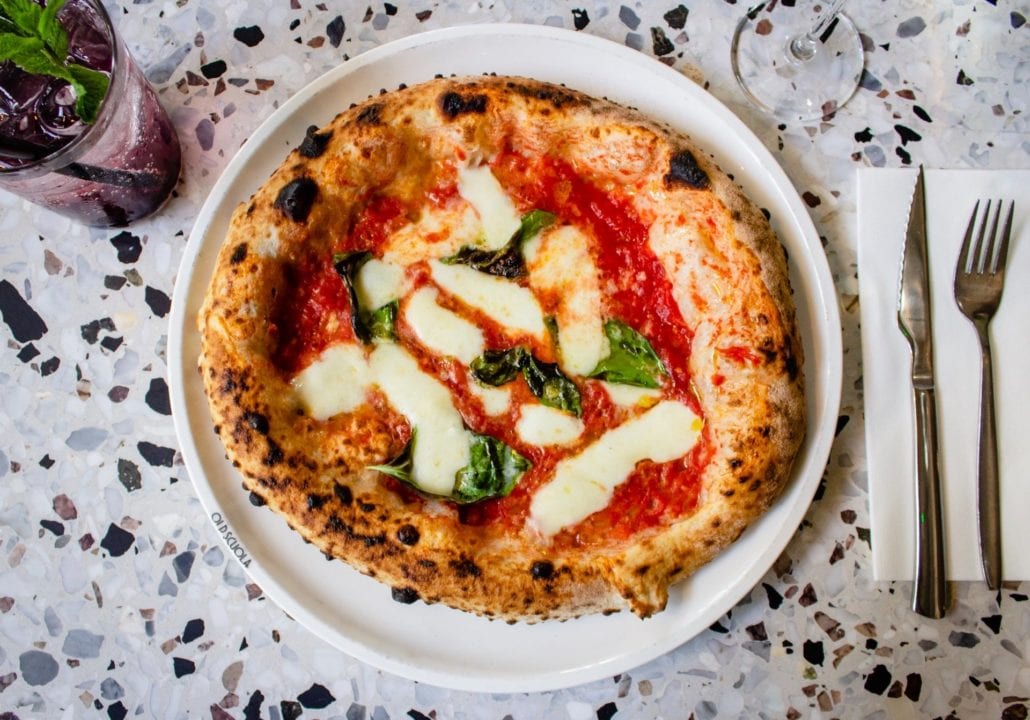 A Classic: Pizza Margherita.
Learn how to make a classic Margherita pizza from professional Italian chefs in Napoli. You can turn your kitchen into a cheesy paradise in just under thirty minutes. All you need is flour, yeast, olive oil, mozzarella cheese, fresh tomatoes, and basil and a lot of love to make a pizza like the pros. Find an authentic recipe, here.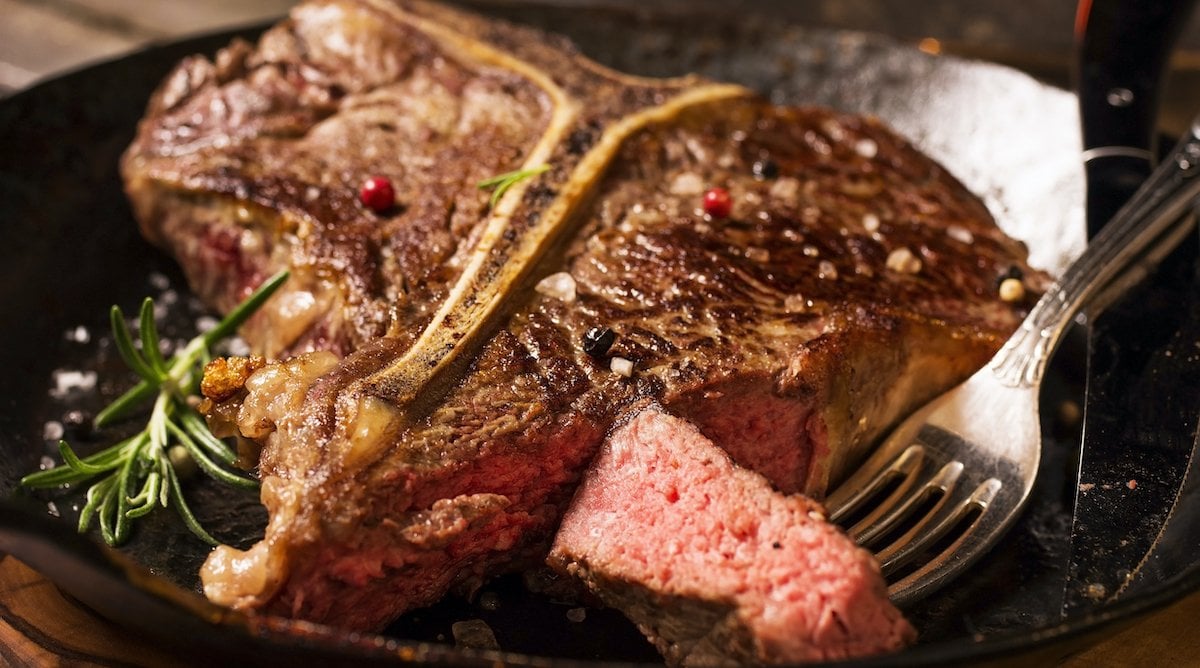 A Delicious Main Course: Bistecca alla Fiorentina.
For all meat lovers, you will not want to miss having Fiorentina steaks at your Italian dinner. It's a known fact that at least one person in every Tuscan home knows how to make this steak. With just a couple, easy steps, you can learn how to traditionally make Bistecca alla Fiorentina, too.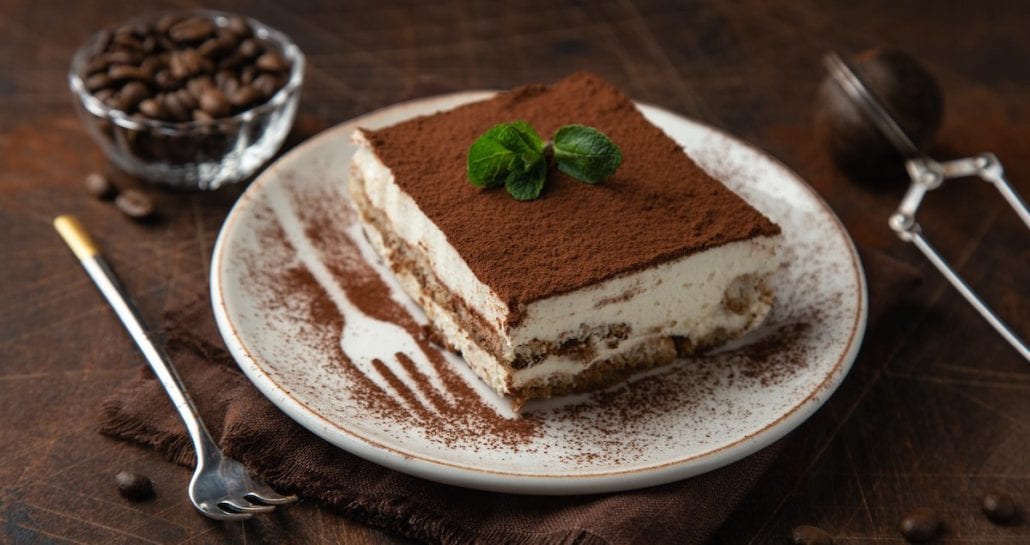 A Must-Have Dessert: Tiramisù.
An Italian feast isn't complete without an incredible dessert. Tiramisù is a classic. With no need to bake, and requiring just a few minutes to prepare, it's the perfect dessert to any dinner. The coffee biscuit and mascarpone cream are simply irresistible. You'll have to try it for yourself after learning the recipe, here.
Now that you know how to prepare these five traditional Italian dishes, enjoy and Buon Appetito!
Browse. Book. Stay.
CuddlyNest provides all accommodations to all travelers at the best price. Find unlimited travel inspiration on our blog and social media channels.