Greek islands boast some of the most well-known beaches, charming villages, and beautiful weather. Greece is a fantastic hub for tourism, but its nightlife offers a unique experience and lives up to the ambiance and reputation this lovely country has built for itself. We have prepared a list of some of the nightclubs in Greece and the world.
After a relaxing day by the beach, living your fantasy of strolling across the town's charming little streets. It calls for a lively atmosphere all night long to party and drink the best cocktails in the best nightclubs filled with other travelers, locals, and trend-setting youngsters.
Whether you're traveling solo, with friends, or with the love of your life- unwinding your travels with a great night, good music, and good company while dancing offers an immaculate vibe; only to wait till the early hours watching the world set and begin another day in paradise is a unique experience on its own.
So enjoy sneaking out late at night and taking advantage of the bustling nightlife in Athens, attend a high-end party in Mykonos, or dance in the clubs of Corfu; all will get you hooked on amazing music and provide you with memories to cherish forever.
Here's a list of the Night clubs in Greece offering the best nightlife and fantastic music.
Find The Best Places to Stay in Athens, Greece
8 Best Night Clubs In Greece
Paradise Beach Club
Paradise was established in 1969, marking the start of a culture, and soon rose to prominence as one of the country's top clubs.
Located on the Paradise coast, a setting with crystal-clear seas, golden sun, and shimmering sands, where you can bask in life's simple pleasures. Without a doubt, it's a secret utopia with people gathered in a quest for good music, friendship, and entertainment. The most well-known local and international DJs have played their music and hosted some of the most memorable nights at this gorgeous site on the Mediterranean.
Opened From April to October, the paradise beach club is open and provides day and night events as well as lodging at various pricing points so you can practically wake up to the party.
The Clumsies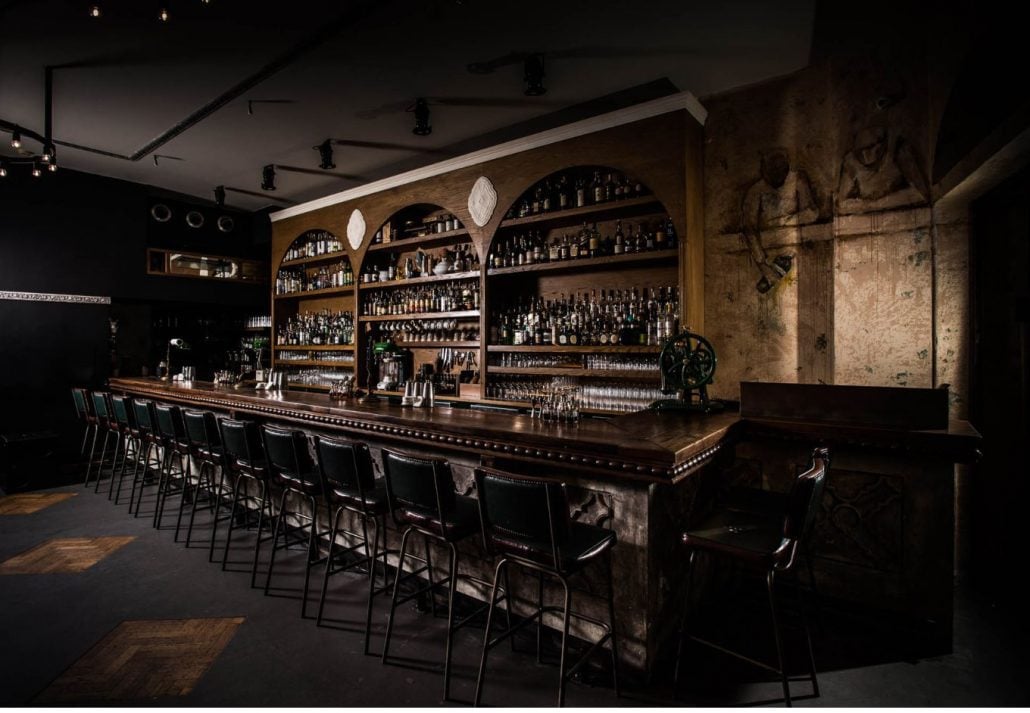 Ok, we cheated; The Clumsies is not your typical nightclub but it is still worth a mention since Athens' nightlife is incomplete without mentioning the bar, which has continuously ranked among the best bars not only in Greece but in the world. It is the ideal place if you're looking to stick with the chic culture.
The Clumsies' overwhelming appeal stems from the renovations made to this 1919 building, where the owners managed to strike a stunning balance between the old and the new.
The Clumsies made the top 10 list for 2016 and 2017, along with other well-known bars, for the third year in a row by Drinks International Magazine as one of the best 50 bars in the world.
Clubbers can spend the evening at the bar relishing some of the most exquisite cocktails or for 2 am slow dances.
New York Beach Club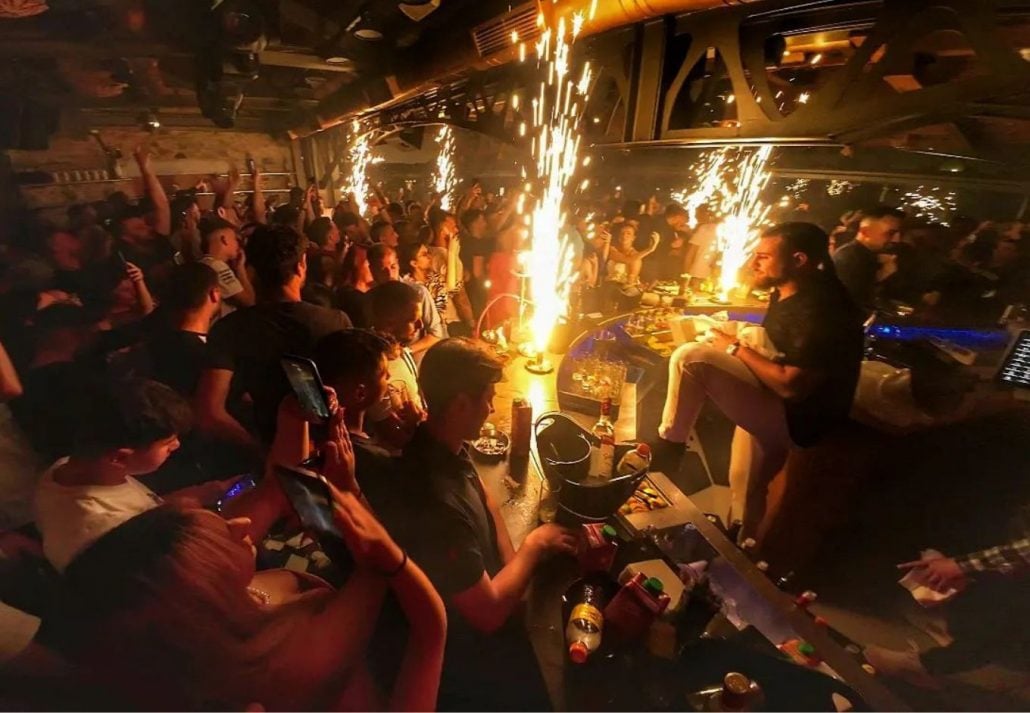 Ever since its founding 30 years ago, the New York Beach Club has been one of the most acknowledged clubs in the country and delivers the best party experience and memorable nights for both locals and tourists alike.
The Best Sailing Destination for your Greek experience, this club is Driven by continuous creativity and innovation, offering a view of the endless sea, located in the heart of Hersonissos on the main beach road.
With Co-operative Management and accessible staff twenty hours a day, this club offers exceptional services alongside high-quality drinks, food, music for every taste, and an unforgettable experience for you and your guests.
The New York Beach Club is awaiting your arrival!
Cavo Paradiso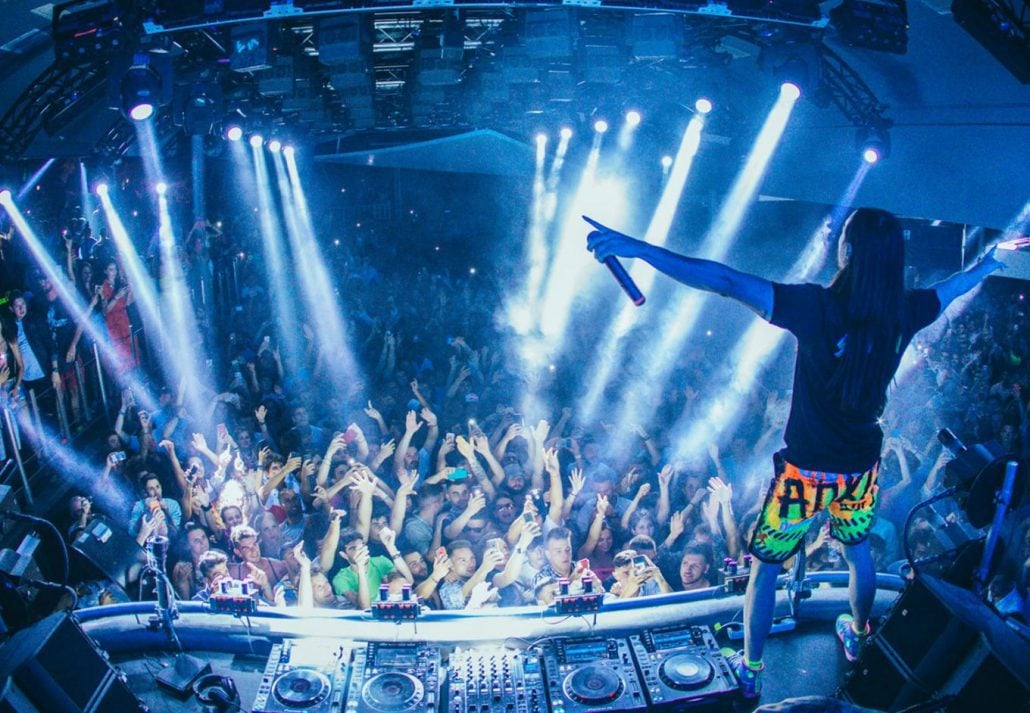 Cavo Paradiso is undoubtedly the Mykonos most popular club and has amassed legendary status in the international party scene worldwide for hosting some of the most memorable events on the Island of Mykonos. The club is considered one of the world's top music & entertainment destinations by the music industry, its artists, and clubbers worldwide. It consistently ranks high on yearly club lists published by international newspapers.
It creates an incredible atmosphere by marvelously embracing the surrounding natural magnificence where you may dance your heart out to the best music till the early hours as the sun gently creeps from the horizon, bidding farewell to a special night.
The majestic Island of Delos, a Unesco World Heritage Site, and the birthplace of Apollo stand in front of you, adding to this already exceptional atmosphere.
Void
The largest summer debut in Chora's nightlife is Void, arguably one of the biggest and best clubs in Mykonos and Greece; it has a reputation that most clubs fail to achieve after years of establishment.
With minimalist architecture that honors its Greek roots, Void hosts internationally renowned DJs to have the best parties on the island set with top-notch architecture and amazing people; it provides an environment unlike any other.
Enigma
Enigma club is located in the center, just 50 m away from the main square of the unique and dynamic capital Fira of Santorini island.
Huge success ever since its opening in 1979, enigma is one of the best nightclubs where you can spend your nights sipping great cocktails and dancing to the best music; its cool ambiance will guarantee you nothing but fun with friends who turn into family.
Enigma also offers tailored parties to cater to all your needs and is planned to perfection by The Enigma's party planners. For travelers, enigma bars serve the best drinks in the town and are bound to turn into their favorite tropical destination.
Head outside to the cozy patio, where you may sip your cocktails while admiring the Aegean Sea.
Scandinavian Bar & Disco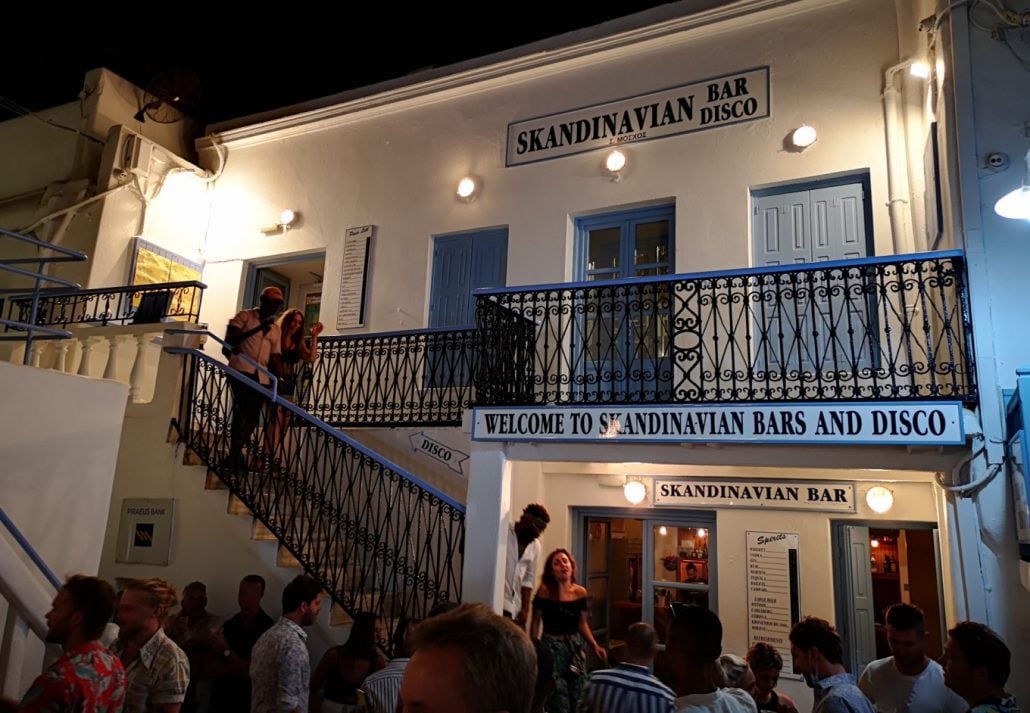 For almost 40 years, Scandinavian Bar has been a staple of the Mykonos entertainment scene. Your nights in Mykonos will be truly spectacular, with a range of excellent cocktails and drinks, alongside a great music selection by famous National and Local Djs.
Offering a welcoming atmosphere and excellent service from Monday to Sunday, they have made a name for themselves as Mykonos's top nightclub.
Majority of the patrons at the bar are young, and the dance floor is lively and festive, where beverages, dancing, and music are sure to make your night. They also have bottle service available for a private celebration. Get ready to enjoy some of the city's most affordable cocktails with the best people!
Sodade2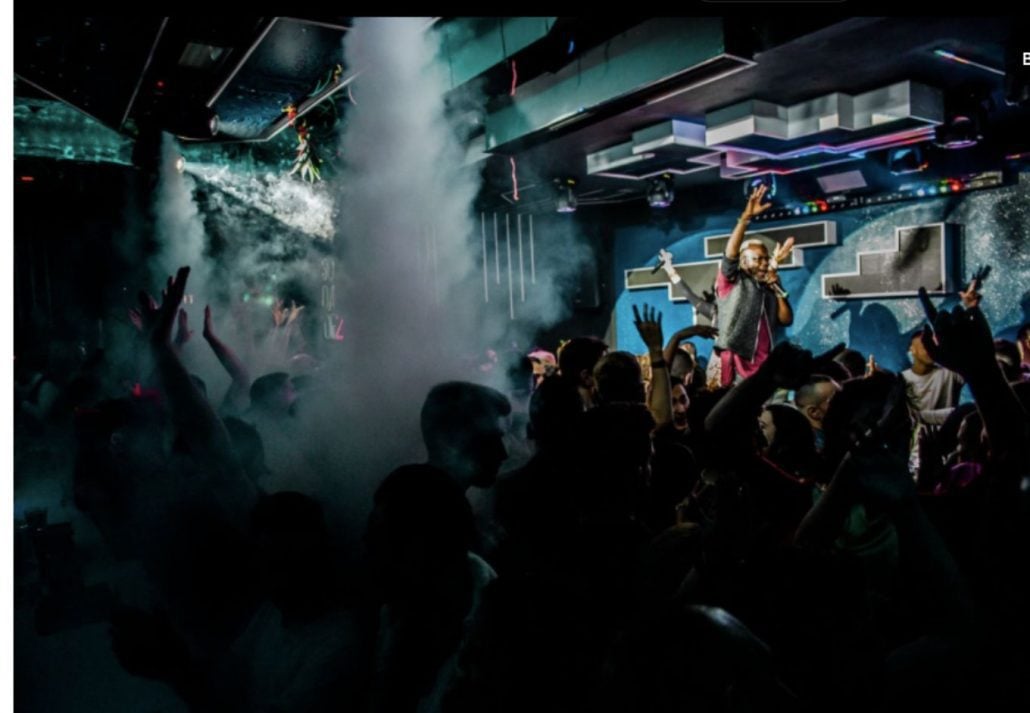 One of Athens's most adaptable and lively gay clubs is Sodade2, this central Athens nightclub has been drawing a primarily LGBTQ clientele and is located in the city's cultural center, Kerameikos.
Three distinct partying areas are available at Sodade2: the main dance floor, a second dance floor, and an adjacent patio.
Each room plays a distinct genre of music with the town's best DJs creating a unique club experience for everyone.
At Sodade2, you have an abundance of musical options. There are countless alternatives, including electro, jazz, rock, disco, and techno beats, as well as pop and house music.
Sodae2 is one of the best gay clubs in the country and delivers exceptional parties and unforgettable experiences.
Does Greece have good nightlife?
Greece is recognized for its friendly people, vibrant culture, delicious food, and thrilling nightlife. The best nightlife in the world is enjoyed by Greeks, which should be no surprise.
What is the legal clubbing age in Greece?
Nightclubs and bars will not permit unaccompanied minors to stay. Unaccompanied minors: under the age of 18 are not allowed entry into the clubs.
What time does nightlife start in Greece?
Partying is a regular part of many people's daily lives. They open at about midnight and run until six or seven in the morning.
What are the best nightclubs in Athens, Greece?
Bogart
Booze
Clown Dogs
Lohan Nightclub
Toy Room Club
Dybbuk Athens NightClub
Boiler Room
Syntagma
Steam
What are the best clubs in Santorini?
Koo Club Santorini
STOA SANTORINI
Casablanca Soul Santorini
Aion Cocktail Bar
Mamounia Club Santorini
Erotokritos
Tango Santorini
Two Brothers Bar Santorini
What are the best beach clubs in Mykonos?
Nammos Mykonos
Principote Mykonos
Paradise Beach Club
Jackie 'O beach club
Scorpios
SantAnna Mykonos
Browse. Book. Stay.
CuddlyNest provides all accommodations to all travelers at the best price. Find unlimited travel inspiration on our blogs and our social media channels Facebook, Instagram, Pinterest
You Might Also Like: