Since ancient times, wine has played a significant role in Greek culture. People absolutely loved to attend gatherings where philosophical questions were discussed over some tasty food and wine.
Despite the country's long winemaking tradition, the amazing contemporary Greek wines were frequently overlooked. Fortunately, over the past few decades, local winemakers were able to make a strong comeback and they placed their wines among the best in Europe.
Today, Greece boasts hundreds of wineries and a wide selection of high-quality wines. Ready to sip some delicious wine? Let us show you the best wineries in Greece!
Find Places To Stay In Athens, Greece
5 Amazing Wineries In Greece
Venetsanos Winery
Venetsanos Winery offers a unique winemaking experience in Santorini. It's nestled in a cozy area with stunning views of the volcanic island and caldera. George Venetsanos, an innovator, designed the winery in 1947. It opened its doors in 1949 and became the island's first industrial winery.
Thanks to its rich history, wine lovers have the opportunity to learn all about traditional and modern winemaking methods. Furthermore, visitors can go on a wine-tasting tour that features delicious white wine from Assyrtiko, Platani, and Athiri and red wine from Mandilaria. This charming winery often finds a spot on a list of the top places to visit in Santorini!
Address: Caldera Megalochori, Santorini Island 847 00, Greece
Opening Hours: Mon-Sun, 11 AM-10 PM
Recommended Read A Guide To The Best Shopping In Greece
Mesariano Organic Winery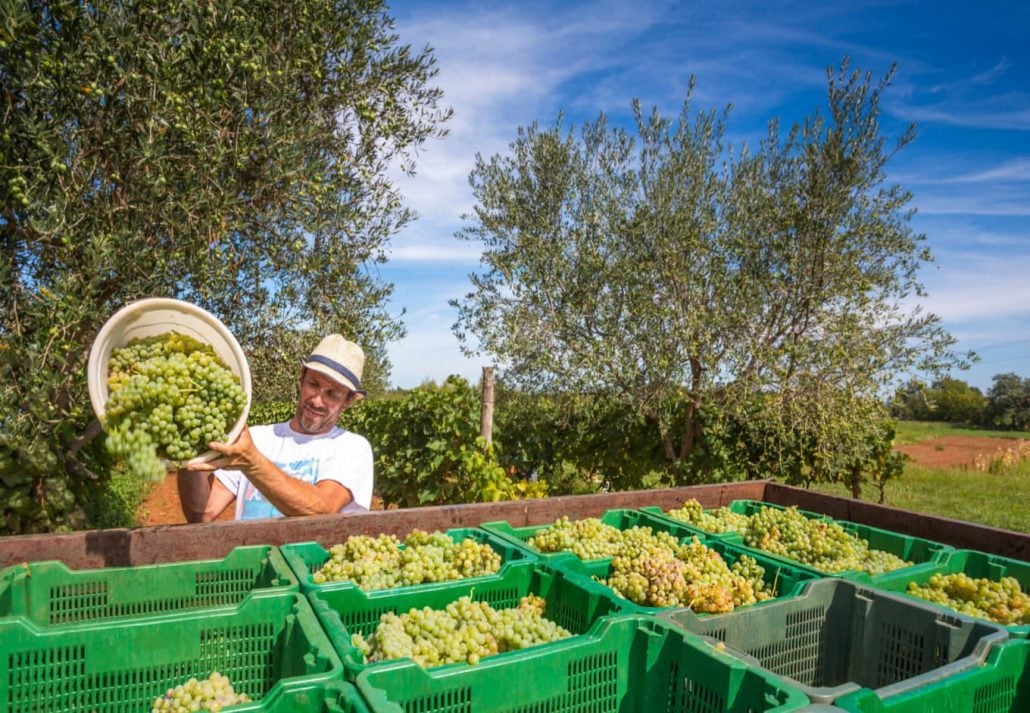 For nearly two decades, Mesariano Organic Winery has only produced organic wines. The Institute of Biological Control Products monitors the strict organic cultivation of the vineyard. Plus, the soil and climate of the island are ideal for the cosmopolitan French variety Cabernet Sauvignon that they've selected.
Mesariano has a production facility and on-site wine cellars where you can purchase these special wines. The owner, Nikos, loves to explain everything about the winemaking process – from harvesting to bottling. You can discover the importance of preserving wine with the right tools, as well as the significance of soil and temperature.
Address: Kos 853 00, Greece
Opening Hours: Mon-Sun, 10 AM-5 PM
Lyrarakis Winery & Tasting Room
With a strong emphasis on producing single-variety wines and unique local types, the family-owned Lyrarakis Winery has been making high-quality wines since 1966. The family is famous for reviving two indigenous grape varieties Cretan varieties, Dafni and Plyto. The third vineyard gem, the indigenous Melissaki, was just recently added to their list of accomplishments.
Visitors may partake in special wine tasting while admiring the gorgeous Lassithi mountains in the distance. You can combine various wine and food options and create a wine-tasting package that is uniquely yours! The package includes a guided tour of the vineyards, cellar, and vine museum.
Address: Alagni, Arkalochori, 70300, Alagni, Heraklion, Crete 703 00, Greece
Opening Hours: Mon-Sun, 10:30 AM-6 PM
Recommended Read A Guide To The Best Kid-Friendly Attractions In Greece
Katogi Averoff Hotel & Winery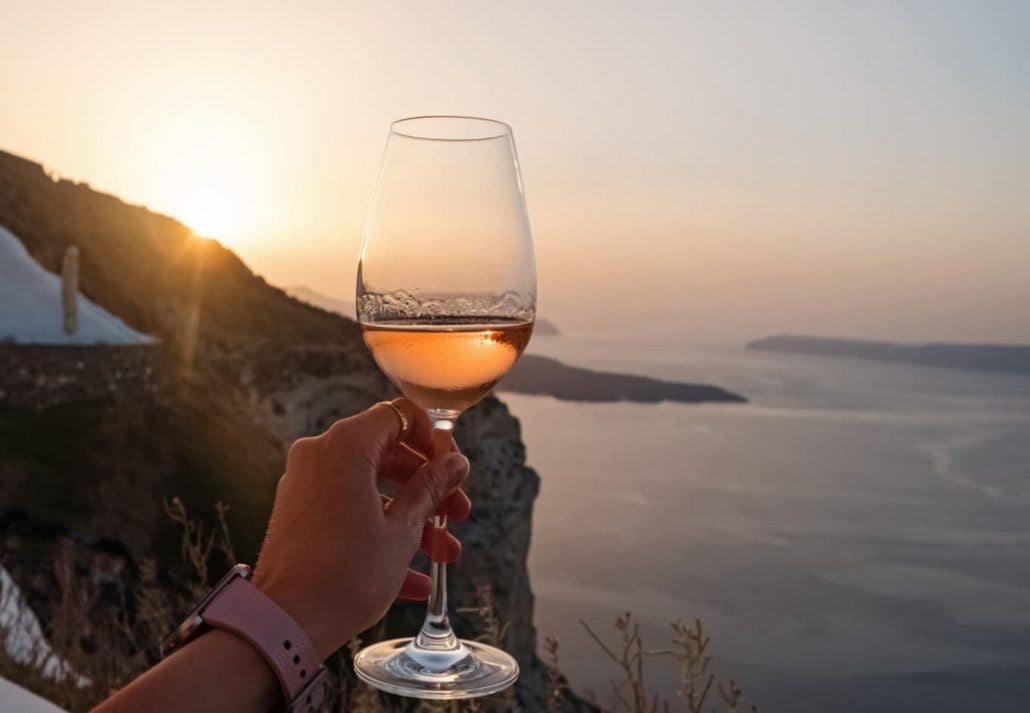 The mountain village of Metsovo in northern Greece is home to the Katogi Averoff Hotel and Winery. Found in a beautiful natural location, this winery is a pioneer in Greek wine tourism. Their red wines mature in more than 1200 oak barrels and the winery shop sells rare and collectible bottles of wine.
Guests can take audio-visually enhanced tours of the wine cellars and learn about the history, as well as the wine-making process. Besides, you can take a walk around the vineyards or nearby hills to experience Metsovo to the fullest.
Address: Metsovo 442 00, Greece
Opening Hours: Sun-Fri, 10 AM-4 PM
Methymnaeos Winery
The first professional winery in the history of Lesvos is the award-winning Methymnaeos in the rural village of Chidira. It boasts exclusive orange, red, and white wines from the special grape variety Chidiriotiko.
The owner is extremely happy to present organic wines that are made from grapes grown on the same soil as the Petrified Forest. Because of this, the wines have a fairly unique minerality and earthy aftertaste. The winery tours are free of charge and all areas except lavatories are wheelchair accessible. Simply amazing!
Address: Methymnaeos Winery, Chidira 811 03, Greece
Opening Hours: Tue-Sun, 10 AM-2 PM
Recommended Read The Best Time To Visit Greece
FAQ
Are wineries in Greece good?
Absolutely. Greek wineries offer some of the best wines in the world.
What are the best Greek islands for wine lovers?
The best Greek islands for wine lovers are:
Crete
Limnos
Kefalonia
Santorini
Samos
What are the best wine tours in Greece?
The best wine tours in Greece are:
Wine Tour Santorini
Santorini Highlights Tour with Wine Tasting from Fira
Crete Wine and Olive Oil Tour
Tour and Wine Tasting in Mykonian Land
What are the best Greek wines?
Limonia, Assyrtiko, Xinomavro, Agiorgitiko, and Moschofilero.
Where are the best wineries in Greece to taste sparkling wines?
The best wineries with sparkling wines are nestled in the wine regions of Epirus.
What are the best wine routes in Northern Greece?
The best wine routes in Northern Greece are:
Wine Route Of Epirus
Wine Route Of Halkidiki
Wine Route Of The Olympian Gods
Wine Route Of Dionysus
Wine Route Of Pella – Goumenissa
Who is the god of the grape harvest in Greek mythology?
Dionysus was the god of the grape harvest.
CuddlyNest provides all accommodations to all travelers at the best price. Find unlimited travel inspiration on our blog and social media channels.
You Might Also Like:
Explore Europe's Offbeat Vacation Destinations
The Balkans: Health and Wellness Getaways from Croatia to Greece
Croatia Travel Tips: Things To Know Before Traveling to Croatia, Balkans
15 Reasons to Visit Balkans this Summer
Top 10 Croatian Foods to Try in 2022
7 European Drinks You Must Try
The Best Travel Apps For Europe In 2022
The 10 Smallest Countries in Europe That Are Worth Visiting