There is a question arising every year when planning a trip with a family, what about your paw friends? If there is anything besides the cost of bringing your four-legged friend with you on a trip, it's bureaucracy and restrictions. Most of us do not even want to imagine the 2-week-long quarantine when entering South East Asian countries like Indonesia or Thailand, so many choose to go on a domestic trip by car. And where else is it better to enjoy summer than in Florida? Read on to get to know about the best ways to go around with your pet around Florida.
Entering Florida with Pets
There are several requirements to enter Florida with pets. First, you need to take with you an official certificate of veterinary inspection, so-called health certificate. The certificate at the date of the arrival must be issued less than 30 days back. It means that for your Christmas and New year holidays, it is wise not to wait for too long and start preparing now, while everyone is not going on vacation yet and the lines are not too long. You can obtain the health certificate in any vet office within a few hours. Another document you need to enter Florida is the documentation of current rabies vaccine. According to state laws, the vaccine must be renewed every 3 months, although the rules vary state by state. If you need your dog to be vaccinated, do not waste any time and get it done as soon as possible. Regarding rabies tag, it is not necessary for your pet to wear it, although there are some counties in Florida that do require pets to wear a rabies tag.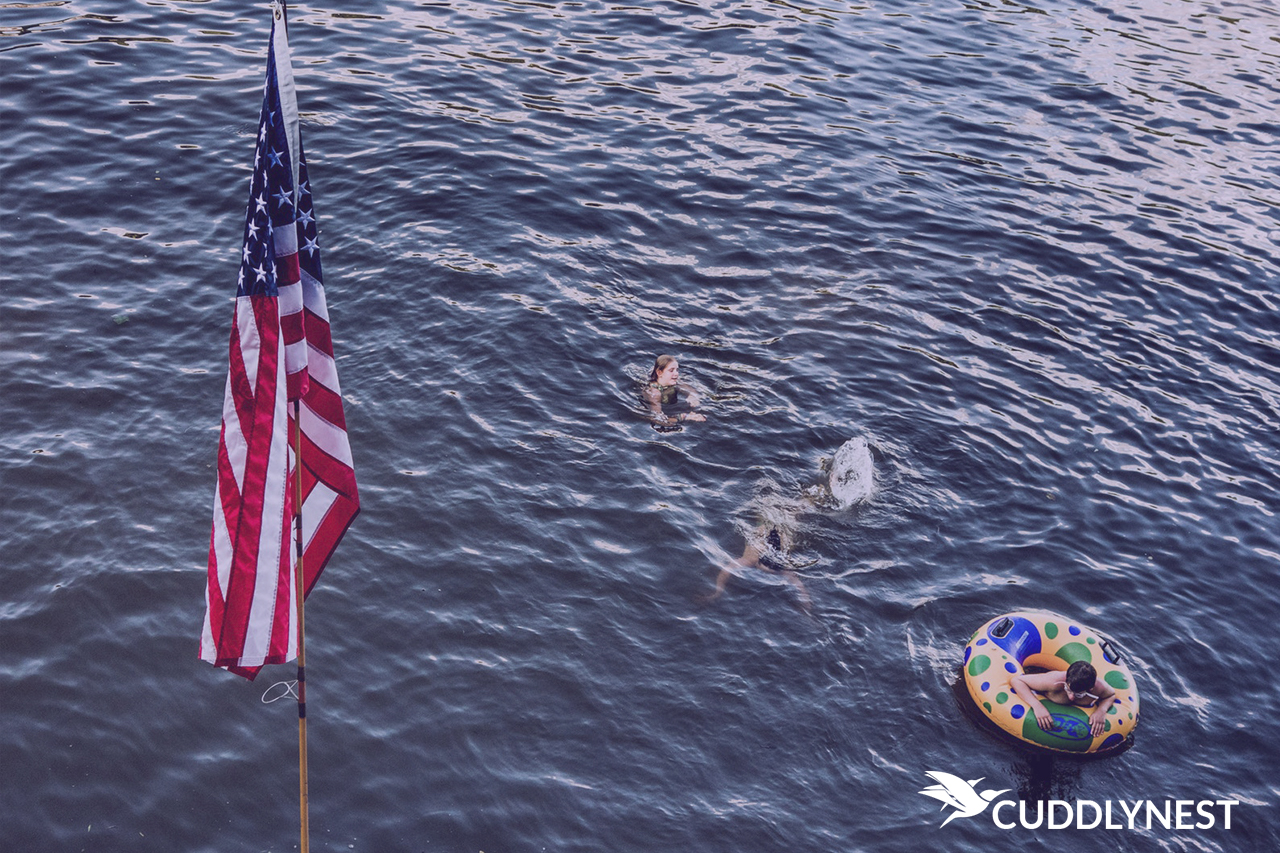 Flying with Pets
If you are coming a long way to Florida or just prefer to not waste your time in the car, then there are some additional things you should check before going on a holiday. If you are flying in Florida, then please contact the airlines to make appropriate reservations for your pet. Some companies require a certificate of acclimation or health certificate, but it depends on the airline and type of flight. In both cases, these can be provided by the veterinarian. Some airlines only accept health certificates within 10 days of examination, make sure to check it before. 
Transport Your Pet with Shipping Company
If there is a sudden need to ship your pet to another country, there is no much choice other than using shipping service. To meet the requirements of import, you should get the application for import approved by the country of destination' s  consulate, an international health certificate from Florida and accredited veterinarian, as well as international possible testing and vaccinations. Another requirement is an endorsement of papers by a USDA APHIS Veterinary Services veterinarian. But note that some countries, like UK, require very early applications, having them submitted 6 months ago, and on top of that, also require microchipping, rabies testing and special import application.
Beaches with Dogs
If you are traveling and sunbathing with your whole family, you don't want to leave your dog locked at the rental. Florida is quite welcoming in that sense. Having both off-leash beaches and beaches your dog need to be leashed up, there is a lot to choose from. In Fort De Soto Park, for example, dog owners are allowed to swim together with their pets, and the beaches are adapted to enjoy picnics, play with your dogs, let your dog socialize with others and have fun. For an added bonus, it was named America's #1 beach in 2008 and 2009, pushing all records. If you are in Venice, FL, then Brohard Paw Park may be a good choice. Situated in Sarasota, it is the only pet-friendly beach in the county. Other beaches you should definitely consider are Bonita Beach Dog Park and Panama City Park, both very dog-friendly.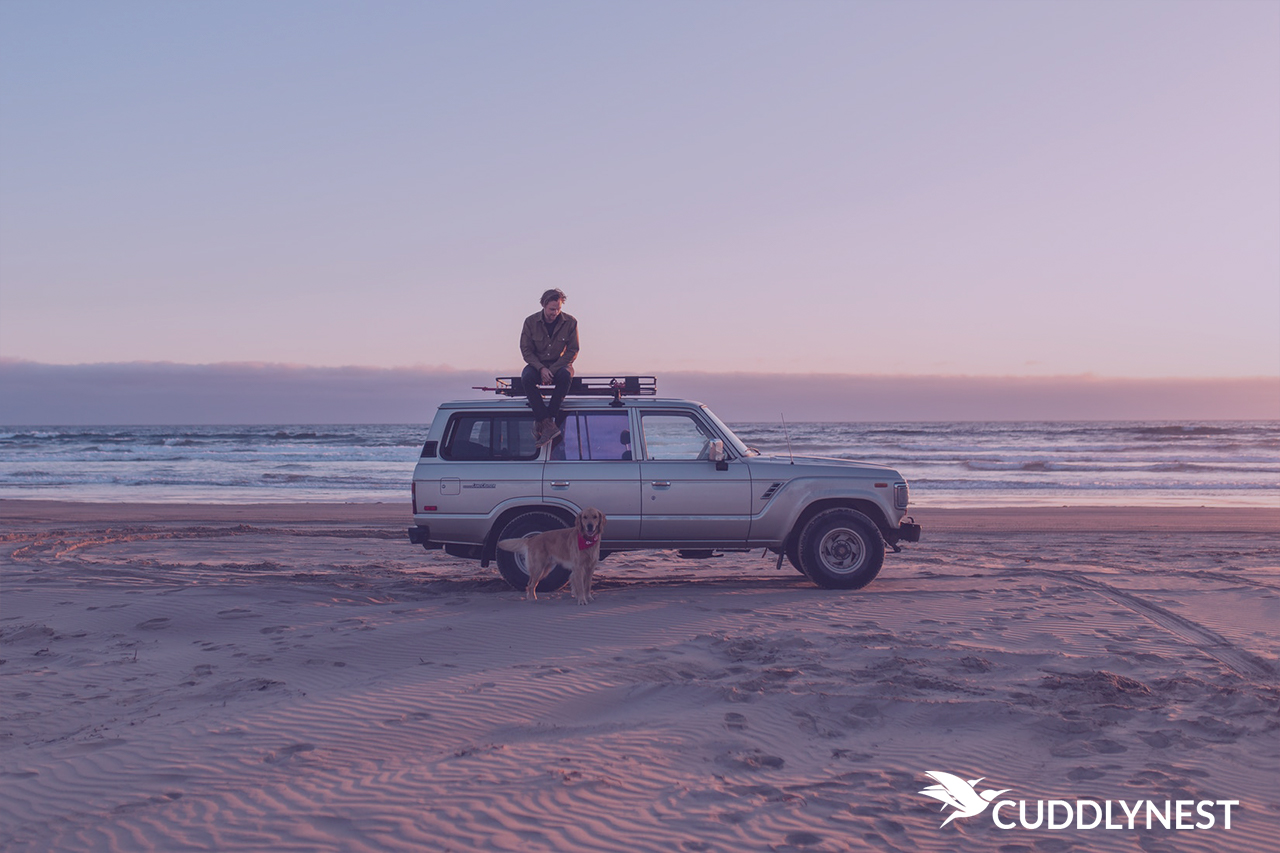 Get Around in the Public Transport
Thanks to a bill requiring Amtrak to accept dogs and cats as passengers in the trains, now you can travel around Florida without any problem. Your pet will be welcomed and given a ticket to, and you can carry your best friend as carry-on baggage. However, any dog that is too large to be carried in a bag will not be allowed to ride. To get around by taxi in cities, you can use Uber. There is a special pet taxi service in Florida, in all major cities from Miami to Fort Lauderdale to Orlando, but check properly before booking Uber.
Eat Out with Your Dog or Cat
Although getting around and going swimming with your dogs is not hard anymore, you could also start doing other activities, such as tackling hunger not only in parks or outdoor establishments, but also a high-end restaurant, such as especially price-friendly Voodoo Dog in Tallahassee, or Mad Dogs and Englishmen in Tampa. The best bet, however, if the hunger strikes when you are out with your pet and have not checked the restaurant selection in advance, is to go for beer gardens that are usually outdoor pubs where you can catch some sun, have a sandwich or burger, and have your dog well-rested right beside you. You should mind, though, that restaurants are still more welcoming to small and medium-sized dogs, and so it may be a good idea to always take the leash with you, in case you go for a run with your large four-legged friend.
All in all, Florida is truly pet-friendly and you can find shops, vacation rentals, and restaurants catering not only for your family but also for your pets. Getting into Florida state should not be a problem if you manage your travels well ahead and try to obtain your pets' health statements and travel cards on time. You should also check out the best places to eat out before going on a vacation with a pet, just you do not miss any of the awesomeness whilst on holiday.
Enjoyed the article?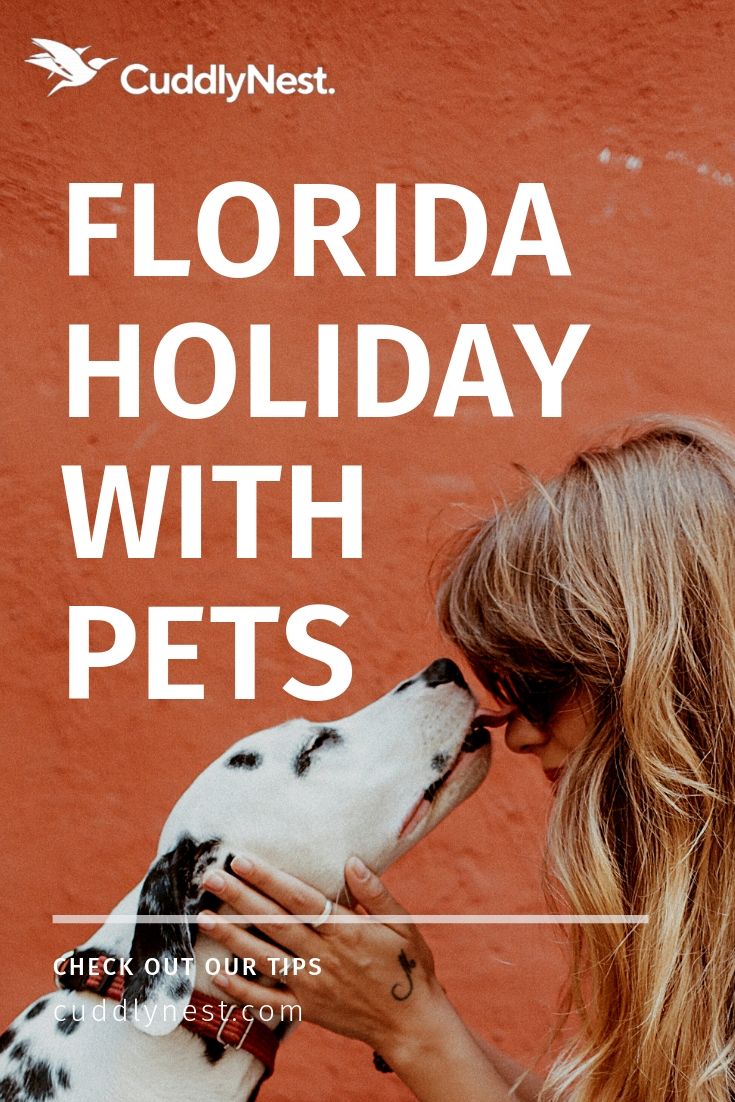 https://www.cuddlynest.com/blog/wp-content/uploads/2019/01/Blog-covers-4.jpg
894
1700
2018-12-04 08:37:43
2019-08-29 23:25:11
Pet-Friendly Holidays in Florida