Laguna Beach is a small paradise nestled in Southern California. Ideally located along the Pacific Coast Highway, just an hour from Los Angeles, this atmospheric city enchants visitors with its secluded coves, idyllic beaches surrounded by dramatic bluffs, and richly diverse coastal parks.
The Laguna Coast Wilderness Park — home to the only natural lakes in Orange County — the Crystal Cove State Park, known for its glittering tide pools, and Diver's Cove, a wonderland for scuba divers, are some of the top places to visit in Laguna.
Laguna Beach is also known for its vibrant art scene, home to 100 galleries and the renowned Laguna Art Museum.
The range of experiences available in this charming resort city is glorious. Here's a complete guide to the 15 top things to do in Laguna Beach, California.
Find Places To Stay In Laguna Beach, California
The 15 Best Things to do in Laguna Beach, CA
Take A Hike In The Laguna Coast Wilderness Park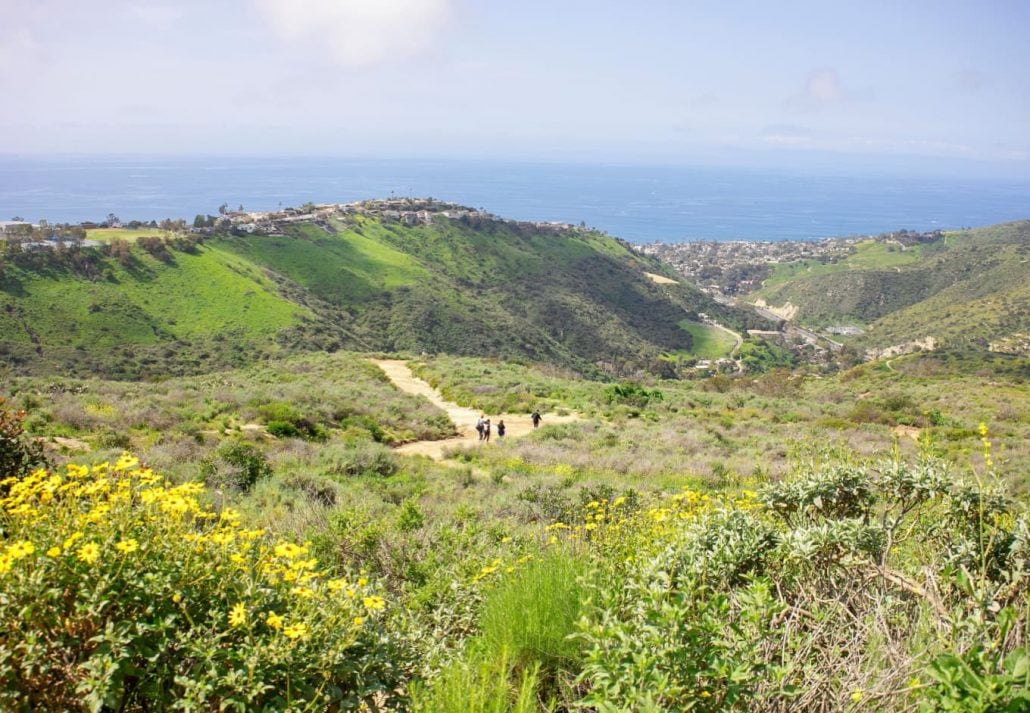 For an outdoor adventure, head to Laguna Coast Wilderness Park. Gloriously set within some of Southern California's last remaining coastal canyons, the park has 40 miles of hiking trails that wind through oak and sycamore woodlands and ridges framed by rocky bluffs.
This richly diverse park is home to various ecosystems, including Native Valley Grassland and Maritime Chaparral, as well as rare and endangered animal species like the California gnatcatcher and the orange-throated whiptail.
The park is also home to picnic tables, equestrian trails, and the award-winning Nix Nature Center, where you'll learn more about local nature.
Address: 18751 Laguna Canyon Rd, Laguna Beach
Recommended Read: Affordable Romantic Getaways in California
Explore The Crystal Cove State Park
No matter what your plans are in Laguna Beach, make time to explore Crystal Cove State Park. Considered one of Orange County's largest remaining examples of open space and natural seashore, this pristine state park preserves 3.2 miles of the Pacific Ocean coastline.
Crystal Cove State Park lies on the border with Newport Beach and is home to some of the best beaches in California. These include Moro Beach, an excellent place for paddle boarding, fishing, and kayaking, and Reef Point, a top-notch spot for scuba diving.
Ensure also to visit Crystal Cove's 1,000-acre underwater park. Situated just off the shore of Crystal Cove Beach, this place is a wonderland for snorkelers and scuba divers, as it maintains one of the most biodiverse marine ecosystems in the world: the Kelp forest. Here, you'll find spectacular aquatic forests reaching up to 100 feet!
Crystal Cove's alluring beaches are beautifully framed by over 2,000 acres of wilderness. While walking through the park, you'll explore tide pools, majestic bluffs, dramatic canyons, and developed woodlands.
Address: 8471 N. Coast Highway, Laguna Beach
Recommended Read: The Most Romantic Getaways In Southern California
Get Your Creative Juices Flowing While Visiting The Laguna Art Museum
Not only paradisiac beaches make Laguna one of the top California destinations. The city also has many cultural attractions, including the iconic Laguna Art Museum (Museum of California Art).
This is California's oldest museum, founded in 1918 under the name of the Laguna Beach Art Association. While snooping around the galleries of this prestigious institution, you'll find over 3,600 artworks created exclusively by Californian artists from the nineteenth century to the present day. The museum's spectacular collection is crowned by show-stopping views of the Pacific Ocean!
Address: 307 Cliff Dr, Laguna Beach
Have a Picnic At Heisler Park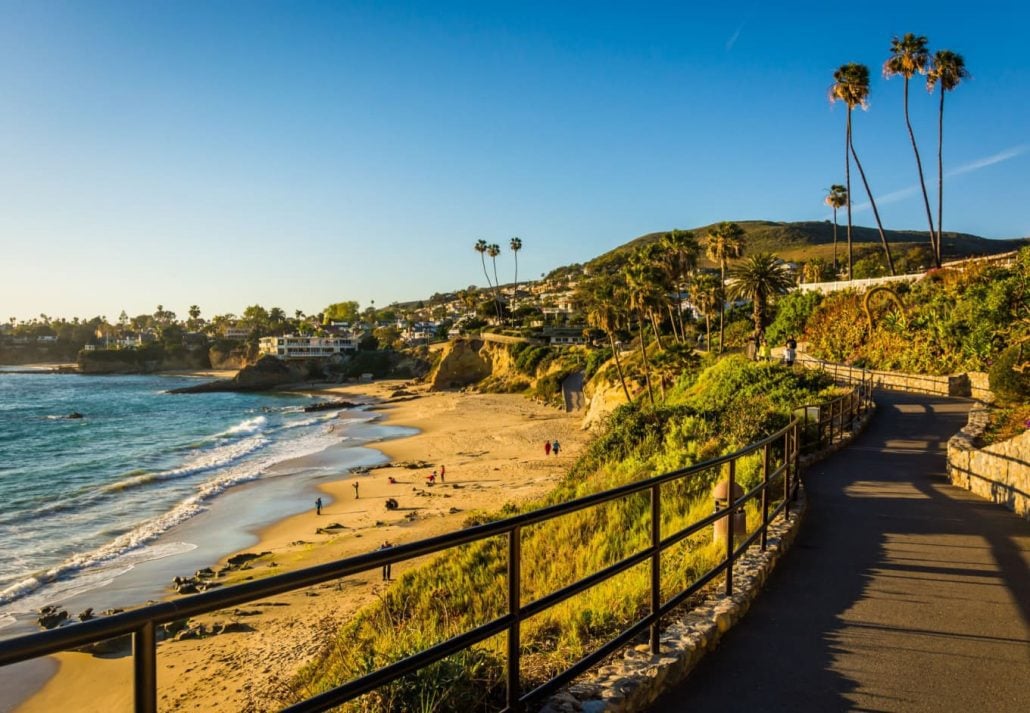 Heisler Park is a large oceanfront park that offers access to some of the best beaches in Laguna, including Picnic Beach, Rockpile Beach, Diver's Cove, and Main Beach.
Located on Cliff Drive, the park also encompasses walking trails with heartwarming oceanfront views, lush gardens, and marine refuge with tide pools.
Throughout the park, you'll also find several picnic tables. So bring your snacks and some bubbly wine, and enjoy a scenic outdoor meal while enjoying the soothing ocean breeze.
Address: 375 Cliff Dr, Laguna Beach
Meet Rescued Sea Creatures In The Pacific Marine Mammal Center
Run primarily by volunteers, the Pacific Marine Mammal Center is responsible for marine animals stranded on beaches along the Orange County coast. Here, you'll get the chance to meet California sea lions, Northern elephant seals, Pacific harbor seals, and Northern fur seals, who were rescued and are being rehabilitated.
PMMC has a visitor yard featuring interactive displays and marine mammal artifacts and offers educational programs for all ages.
Address: 20612 Laguna Canyon Rd, Laguna Beach
Dive Deep Into The City's History In The Laguna Beach Historical Society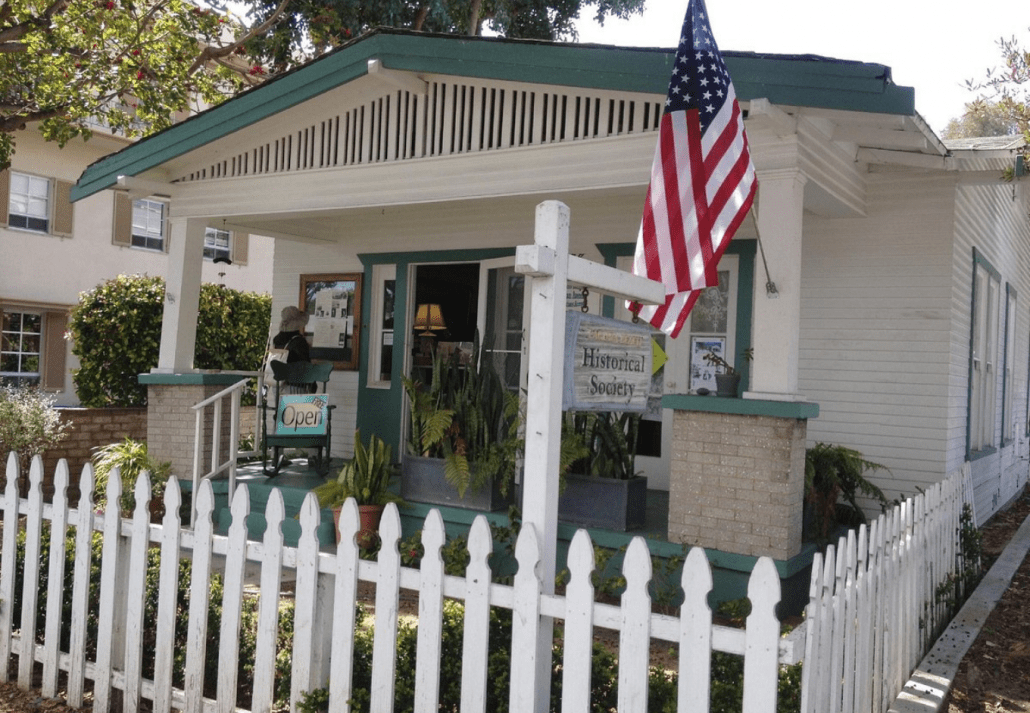 To glimpse Laguna Beach's rich history and cultural heritage, visit the Laguna Beach Historical Society. This picturesque museum is located within the Murphy Smith Historical Bungalow, built in 1923 for the Murphy family, and has been an architectural landmark in the city since then.
Decorated inside and out in a 1920s beach cottage style, the bungalow is one of the remaining original houses in downtown Laguna Beach. It preserves various precious artifacts, documents, and 20th-century memorabilia documenting the city's history.
Address: 278 Ocean Ave, Laguna Beach
See The Pirate Tower On Victoria Beach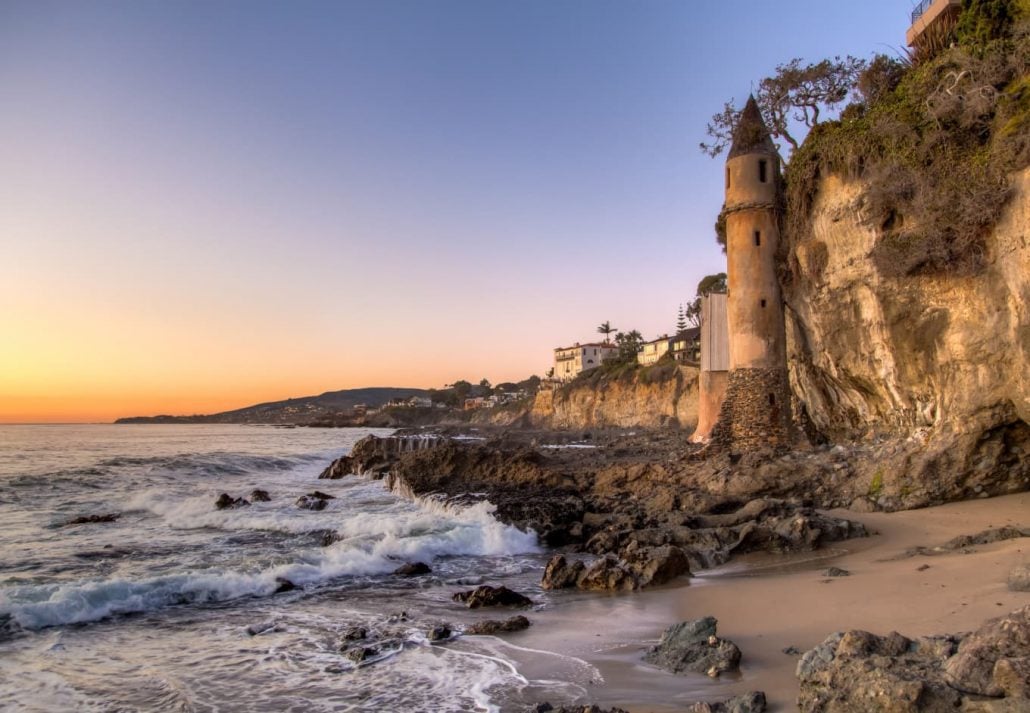 Victoria Beach is another worth-visiting seaside escape in Laguna Beach. Framed by dramatic coastal bluffs, this large cove beach is known for its unique features, including a pool on the sand, hidden sea caves, and tide pools.
Its best-known attraction is the medieval-looking "Pirate Tower," which overlooks the ocean and is one of the most photographed spots in Laguna.
Address: 2713 Victoria Dr, Laguna Beach
Go For A Stroll On Crescent Bay Point Park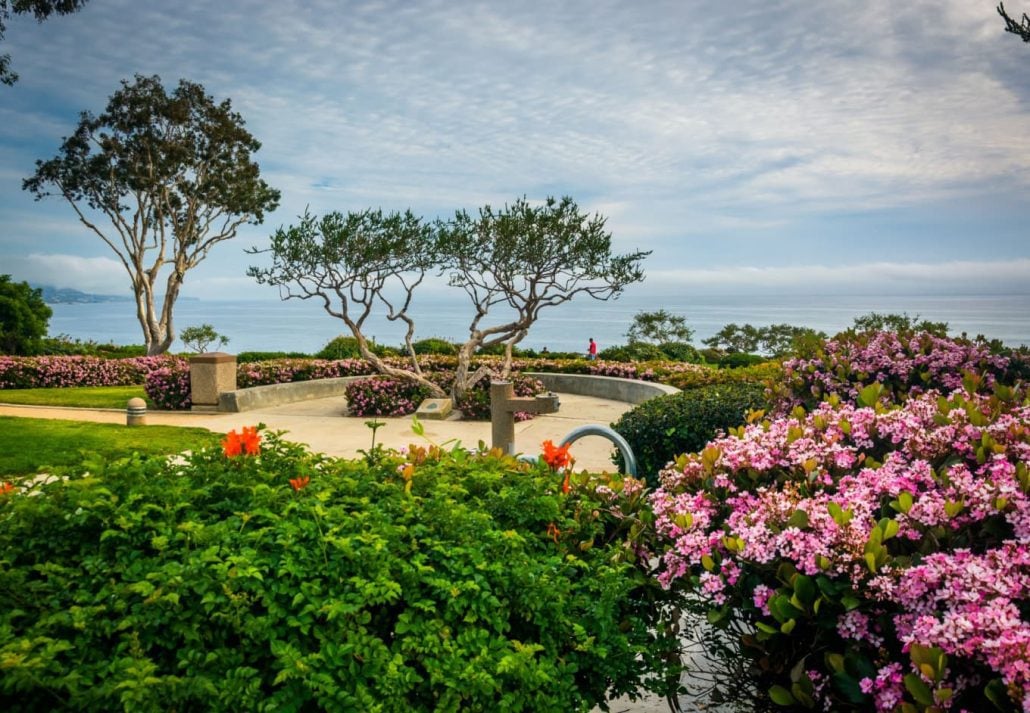 Visiting Crescent Bay Point Park is a great way to take in the atmosphere of Laguna Beach. Located on a bluff on Crescent Bay Drive, this lush green park has paved paths that offer Views of the ocean and the southern Orange County shoreline, including Crescent Bay Beach directly below.
There are also benches and sitting areas for those who want to stretch their legs and relax while enjoying the restoring effects of the ocean breeze.
Address: Crescent Bay Dr, Laguna Beach
Snorkel In Treasure Island Beach Park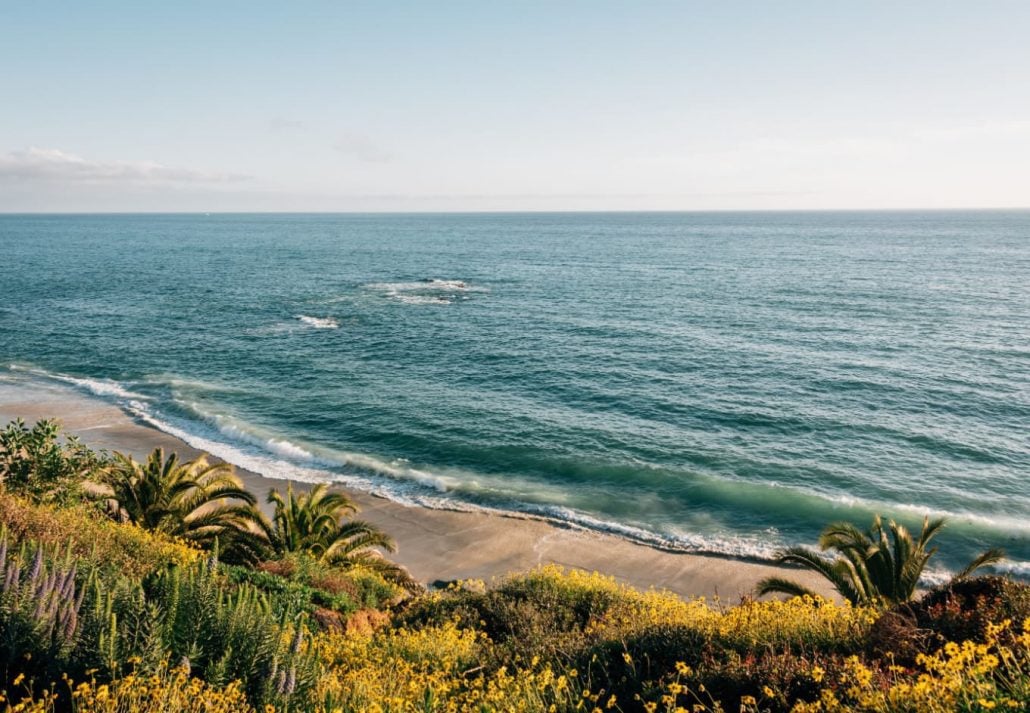 Treasure Island Park is one of Laguna's best-kept secrets. Located between Victoria Beach and Aliso Creek Beach, in front of the luxurious Montage Resort, this dreamy park has everything a beach lover could imagine.
Here, you'll find glittering tide pools, a long stretch of sand ideal for sunbathing, and even a little protected inlet with one of the clearest waters in Laguna Beach, making a prim snorkeling spot.
Address: 30799 Coast Hwy, Laguna Beach
Sunbathe On Laguna's Main Beach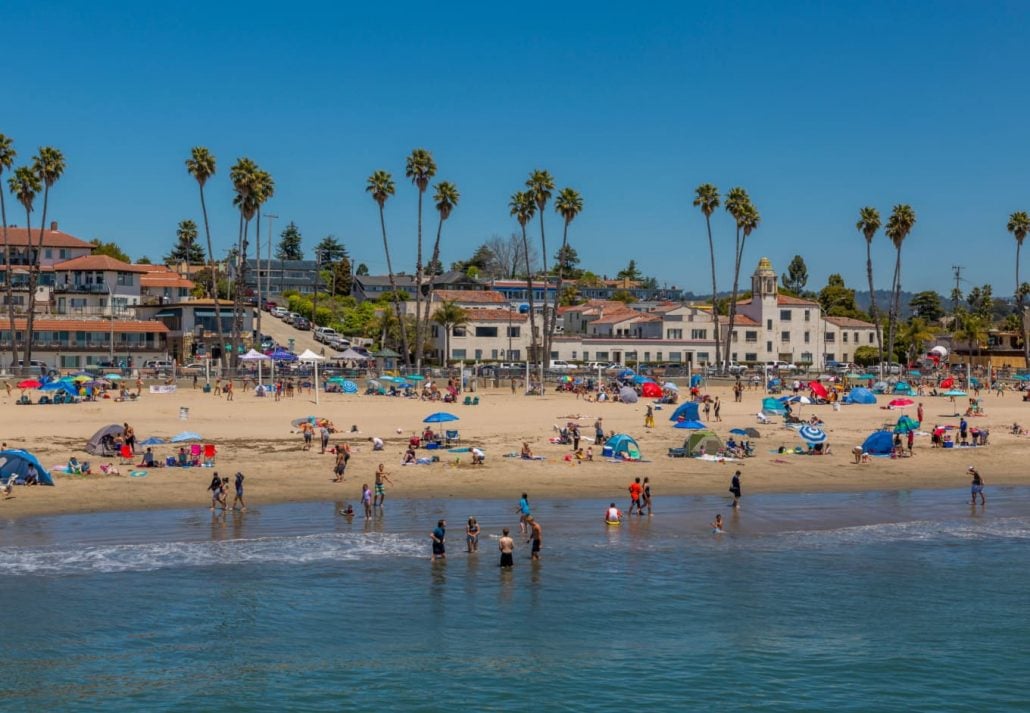 Right in the heart of Laguna, you'll find Main Beach, best known its white landmark lifeguard tower.
This beach is mostly sand bottom, and its shore break creates excellent conditions for body boarding and surfing (except during the summer months).
Main Beach also flaunts a boardwalk, ideal for scenic walks, beach volleyball courts, basketball courts, and a playground, making it a prime destination for outdoor activities.
You'll easily reach Laguna Beach's top shopping areas, restaurants, and cafes from Main Beach.
Address: S Coast Highway and Broadway St, Laguna Beach
Enjoy A Scenic Whale Watching Tour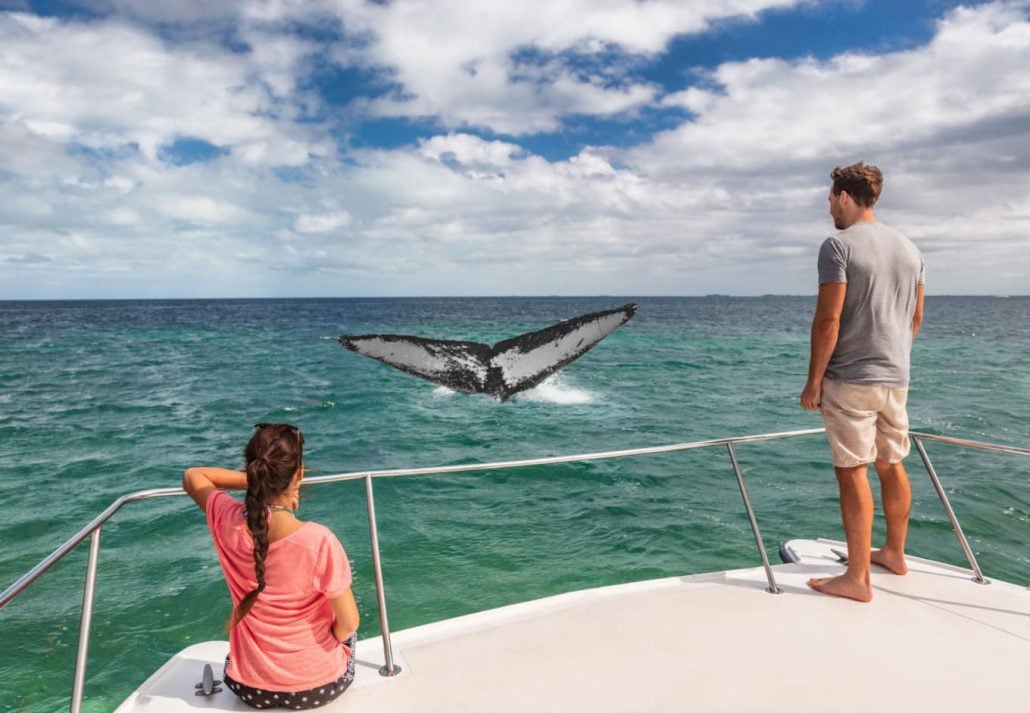 Laguna Beach is one of the top destinations for whale watching in the United States. The city is the marine reserve on the Southern California coast, making it a prime feeding ground for marine mammals on their yearly migrations. This area also has the country's largest population of dolphins – more than Hawaii and the Bahamas combined.
Several unique whale-watching tours depart from the nearby Newport Beach Harbor (north of Laguna) and the Dana Point Harbor (south). During your water adventure, you'll spot giant blue whales, several species of dolphins, sea lions, and sea birds.
Explore The Aliso and Wood Canyons Wilderness Park
Aliso and Wood Canyons is home to a vast natural wonderland. This sprawling park protects 4,500 acres of wilderness and natural open space land filled with mature oaks, sycamores, elderberry trees, and rare and endangered plants and animals.
The park's bountiful natural features can be explored through more than 30 miles of recreational trails.
Address: 28373 Alicia Pkwy, Aliso Viejo
Enjoy Thrilling Sports On Table Rock Beach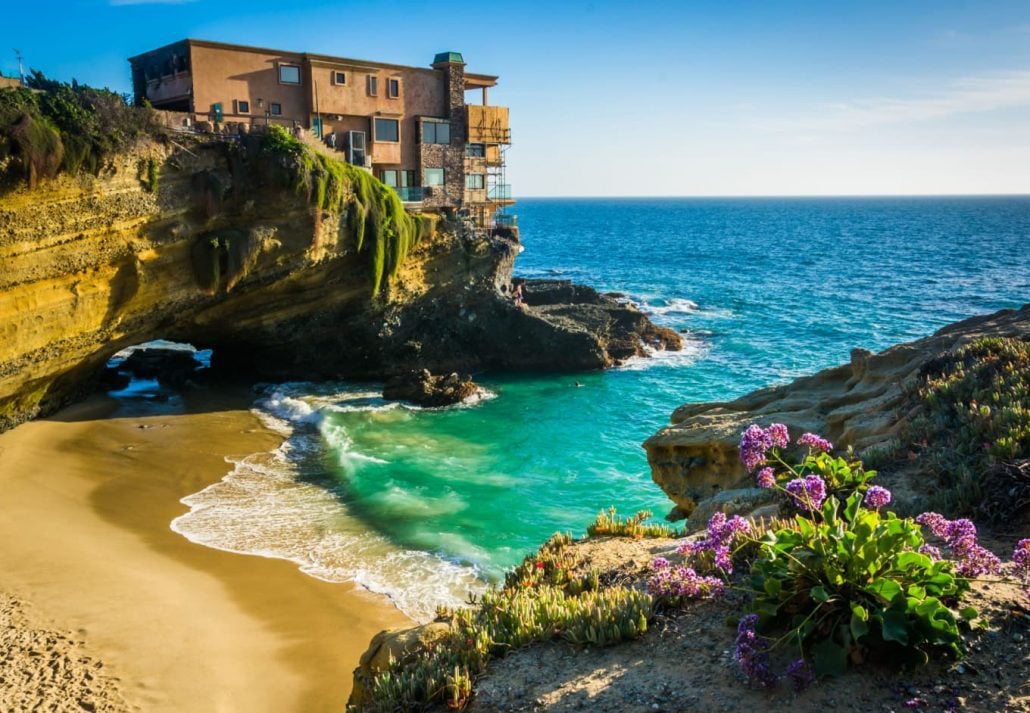 Table Rock Beach is a gem tucked away in south Laguna Beach. Perfect for those seeking to escape the crowded shores of the other beaches, this tiny cove is known for its serene atmosphere.
The beach is dotted with rocks of all shapes and sizes, especially near the center, and features a massive cave, making it a prime place for cliff jumping. It offers clear water and good waves, making it a prime place for body surfing, boarding, and kayaking.
Address: 31595 Table Rock Drive, Laguna Beach
Snorkle In The Crescent Bay Beach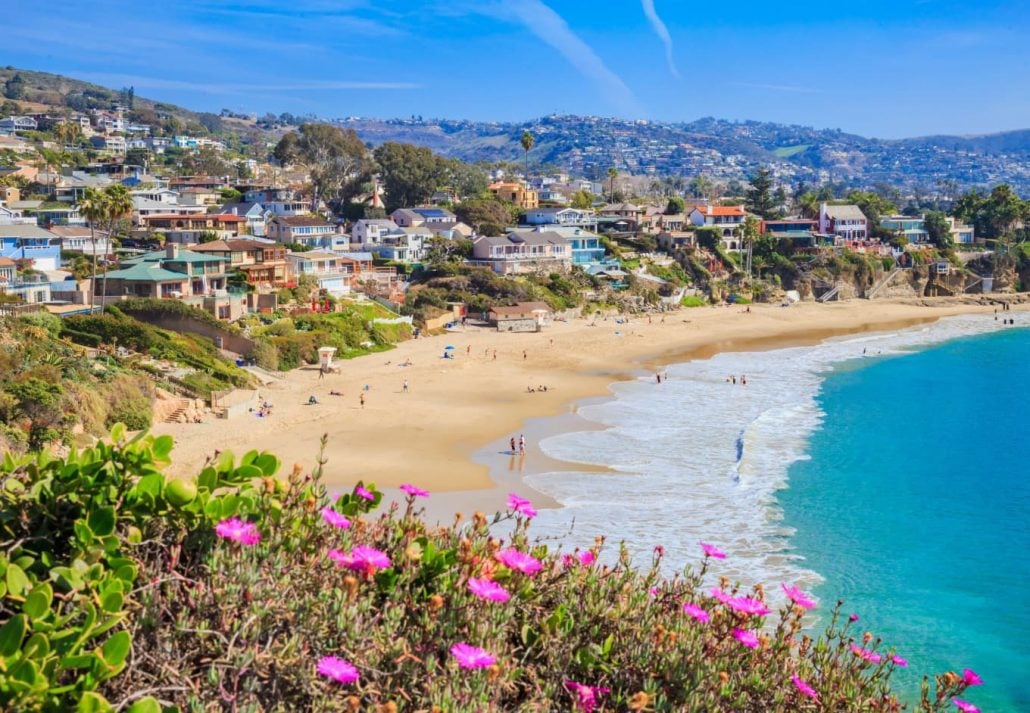 Crescent Bay Beach is a large cove where Cliff Drive intercepts North Coast Highway in northern Laguna Beach. This dreamy beach is framed to the north by dramatic cliffs and features a crescent stretch of golden sand.
The beach is an excellent spot for body surfing thanks to the south swell that hits Crescent Bay. When the water is gentle, the bay becomes a wonderland for snorkelers.
Address: Cliff Drive and Barranca St, Laguna Beach, CA
Learn How To Dive In Diver's Cove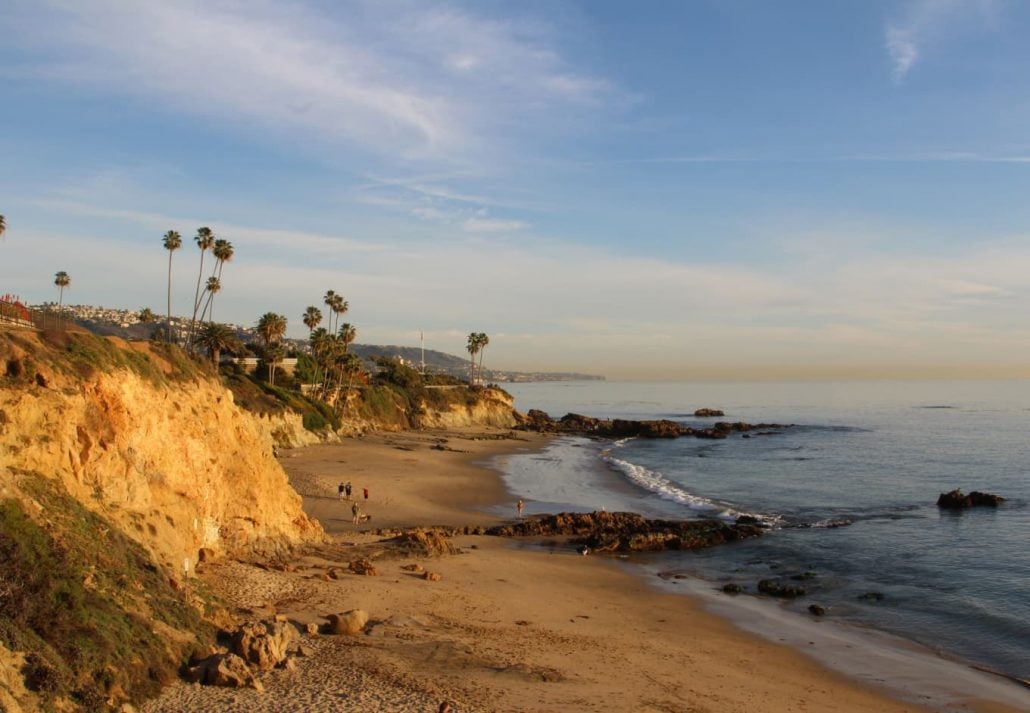 Diver's Cove is Orange County's scuba diving mecca. This 300 feet long cove is well protected from swells, offering excellent opportunities for diving and snorkeling. To the north are rock outcroppings, where you'll find a colorful array of marine life, including sea stars, purple urchins, lobster, and bass.
Address: 631 Cliff Dr. Laguna Beach
FAQ
What is Laguna Beach famous for?
Laguna Beach is a luminous California getaway known for its sun-kissed beaches, dreamy coves, lush oceanfront parks, and quaint art galleries.
Is Laguna Beach worth visiting?
Yes, Laguna Beach is one of California's top places to visit. It has everything you'd want from a charming small town: cozy oceanfront hotels, spectacular beaches, breezy seafood restaurants, and more!
Where is Laguna Beach located?
Laguna Beach is located along the Pacific Ocean in Orange County, Southern California.
Is Newport Beach or Laguna Beach better?
Laguna Beach preserves a small-town vibe and offers more opportunities to enjoy beaches and nature. On the other hand, Newport has a more vibrant shopping and nightlife scene.
What can I do in Laguna Beach?
The top attractions in Laguna Beach are:
Laguna Coast Wilderness Park;
Crystal Cove State Park;
Laguna Art Museum;
Heisler Park;
Marine Mammal Center;
Laguna Beach Historical Society;
Victoria Beach;
Crescent Bay Point Park;
Treasure Island Beach Park;
Main Beach;
Whale Watching;
Wood Canyons Wilderness Park;
Table Rock Beach;
Crescent Bay Beach;
Diver's Cove.
Browse. Book. Stay.
CuddlyNest provides all accommodations to all travelers at the best price. Find unlimited travel inspiration on our blogs and our social media channels Facebook, Instagram, Pinterest
You might also like:
North America Travel Guide
Most Romantic Weekend Getaways in the United States
Long Weekend Getaways in the United States
Best Family Vacations In The United States
Best National Parks In The United States
Best Cabin Rentals in the United States
Best Dog-Friendly Vacations In The United States
The Most Amazing Things To Do in San Diego, California
The Best Time To Visit San Diego, California
The 6 Best Hotels in San Diego, California
Best Hotels in Santa Barbara, California
Bucket-List Things to do in Santa Barbara, California
Best & Fun Things To Do In Santa Monica, California
Best Restaurants In Los Angeles, California
Ultimate Guide To Downtown Los Angeles, California