The peak of Italian beauty can be found at the remarkable Lago di Como in northern Italy. It's a gorgeous lake surrounded by alluring hills, lovely villages, and elegant lakeside homes. Visitors can partake in a variety of fun things including boat rides, hikes in the local green mountains, water sports, tours of the luxurious villas, and flowery gardens.
With an extensive list of main tourist attractions and activities, it can be a bit difficult to figure out which ones fit your taste. To help you make the most of your time, we're bringing you a guide to the best things to do in Lake Como. Are you ready to embark on an unforgettable adventure?
Find Places To Stay in Como, Italy
6 Amazing Things To Do In Lake Como, Italy
Take A Boat Tour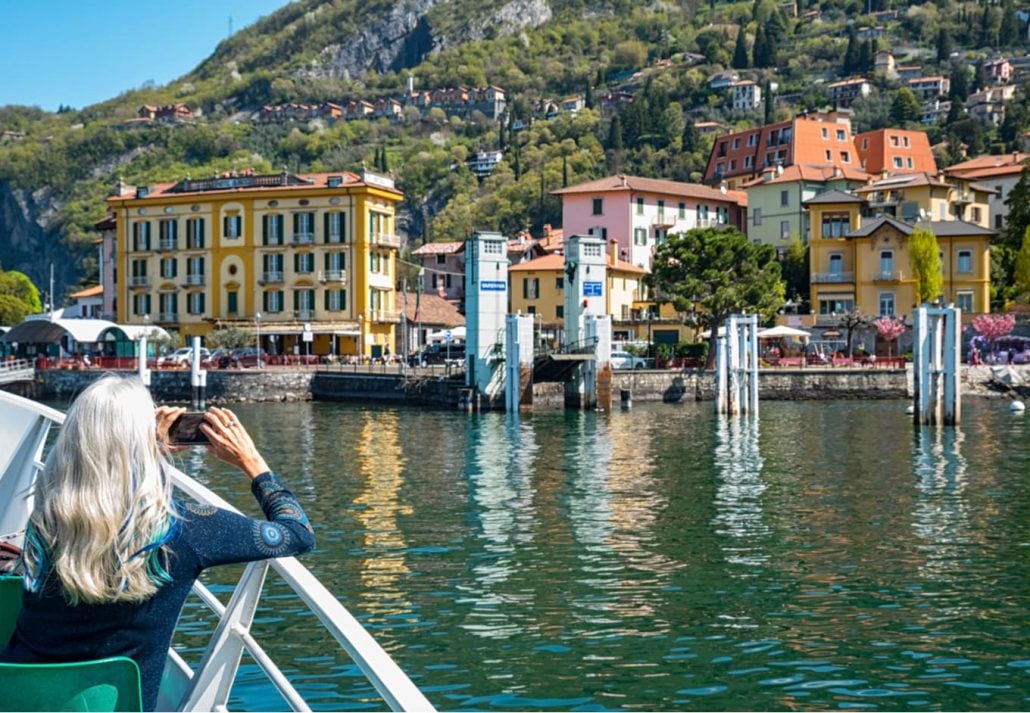 We suggest Lake Como boat trips to anyone who wishes to explore the area to the fullest. Whether you plan to stay here for a day trip or longer, this is the perfect chance to unwind and travel to some of the charming villages or perhaps one of the historic villas that line the lake's banks.
A fast boat ride showcasing the lake's top features can have you on and off the water in only a few hours. Alternatively, if you want to take your time, full-day packages will allow you to tour at a slower pace with lots of breaks in between.
Depending on the experience you're looking for, there is a range of boat types available for hire – from fast motorboats to lovely, traditional wooden sailboats or massive ferries. If you're looking for a budget-friendly ride, take a public ferry boat tour and if you'd prefer something more unique, embark on a peaceful and private sailing journey. What a fun way to discover Lake Como!
Roam Around Como Town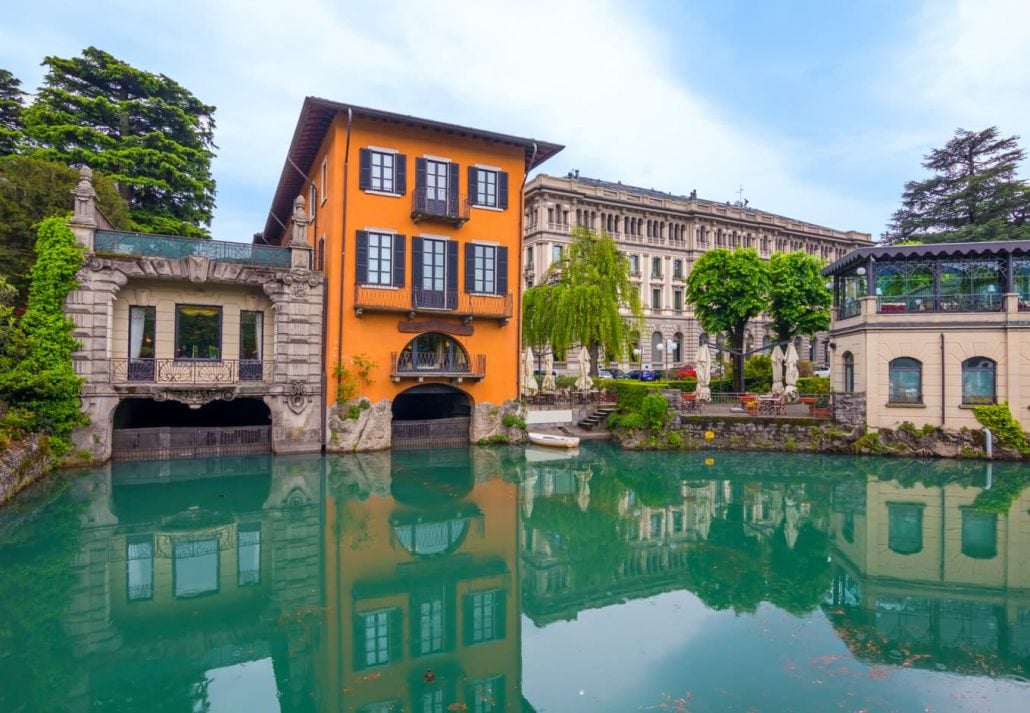 Como is arguably the most popular place on Lake Como. Its Old Town boasts a beautiful cathedral with gothic elements, a funicular ride, and a waterfront promenade. The whole historic center is like a maze of cobbled streets, cute squares, small boutiques, and antique stores.
Also known as the Silk City, Como has a worldwide reputation for producing high-quality silk. It all goes back to the 1400s when Ludovico Sforza, the Duke of Milan planted mulberry trees around the lake to feed the silkworms. Since then, the silk industry has been scaling, even after the Second World War. With that in mind, many local stores offer unique, handmade silk pieces which make a great souvenir.
Relax At The Gardens Of Villa Carlotta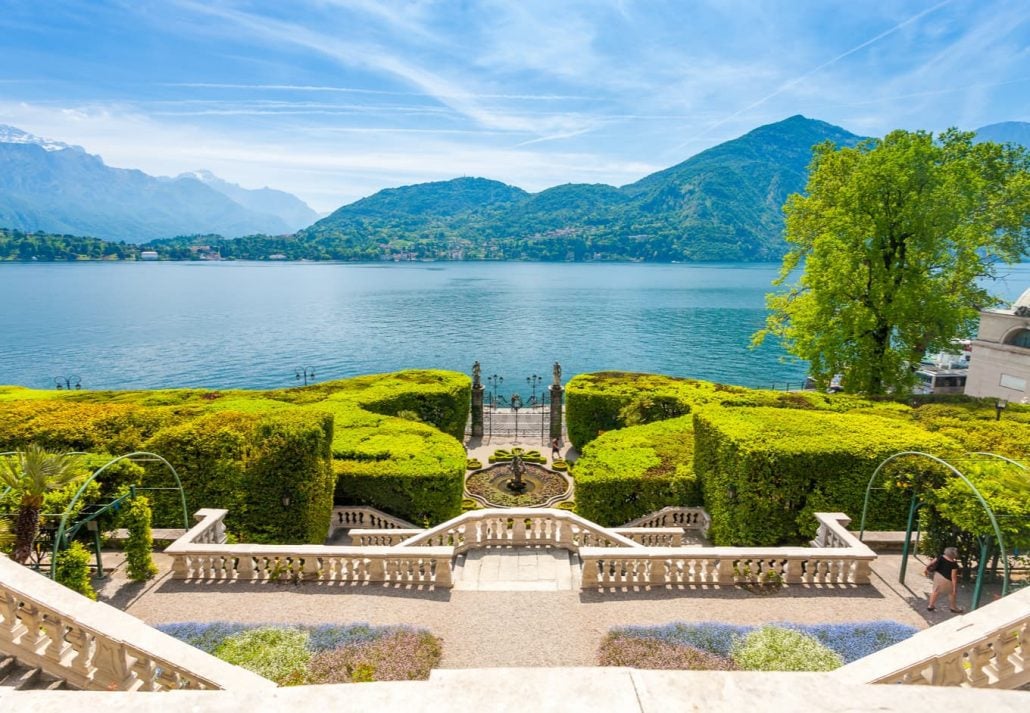 The famous botanical garden of Villa Carlotta is recognized for its lush gardens, stunning paintings, and sculptures. It's found in the Tremezzina Riviera, a major Lake Como attraction for tourists. Rhododendrons bushes in various colors and ancient cedars are among the many rare trees and plants that form beautiful gardens.
Furthermore, there is a fantastic museum nearby with a noteworthy art collection, so despite the weather, there is plenty to keep you entertained for hours. The museum also offers a bookstore, a cozy café, and a calm picnic spot with stunning views.
Explore Bellagio – The Charming Small Village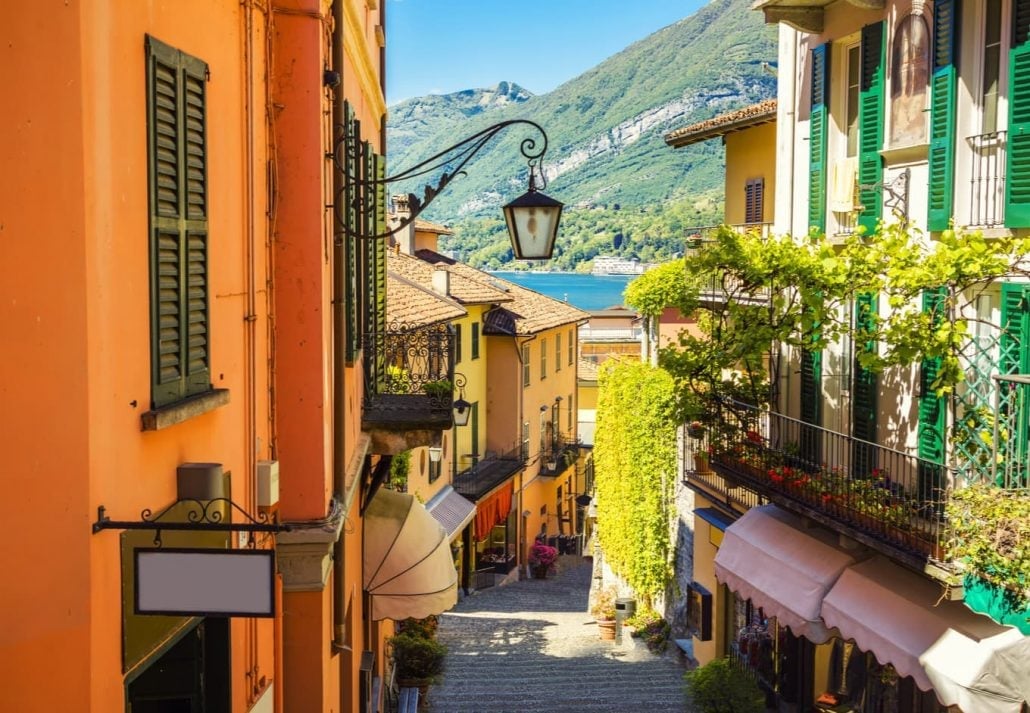 When visiting Lake Como, don't miss the opportunity to go on a boat trip to the beautiful town of Bellagio. It's one of the most picturesque villages here! Take time to explore the charming cobbled streets, high-end stores, beautiful parks, and amazing restaurants before you leave.
This small village is also considered to be a true hidden gem for wine lovers. Locals suggest you stop by Enoteca Principessa for some delicious and authentic wine. If you'd want to avoid all the walking and climbing, take the tiny tourist train called Bellagio Express which gives you panoramic views of the town and lake.
Feel The Atmosphere Of Sagra Di San Giovanni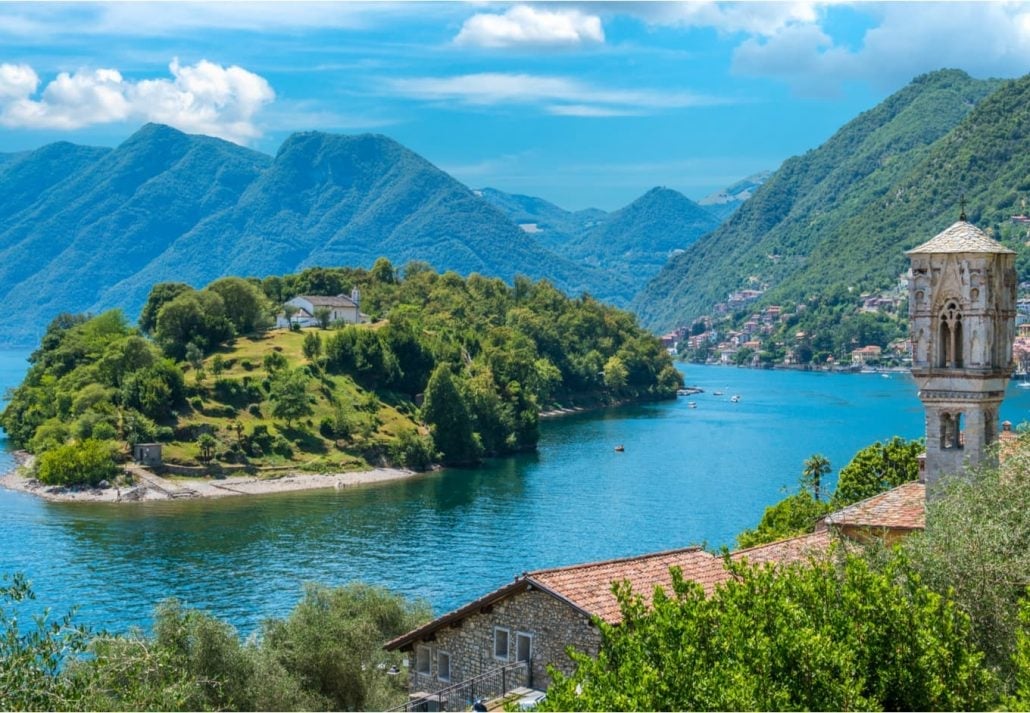 One of the lake's oldest customs honoring Saint Giovanni is held on the weekend closest to June 24 called Sagra di San Giovanni. It's celebrated at Comacina Island followed by a spectacular pyrotechnic spectacle. In the water directly between the island and the town, hundreds of boats will take up front-row positions, highlighting the stage of this natural theater.
Immerse Yourself In Various Water Sports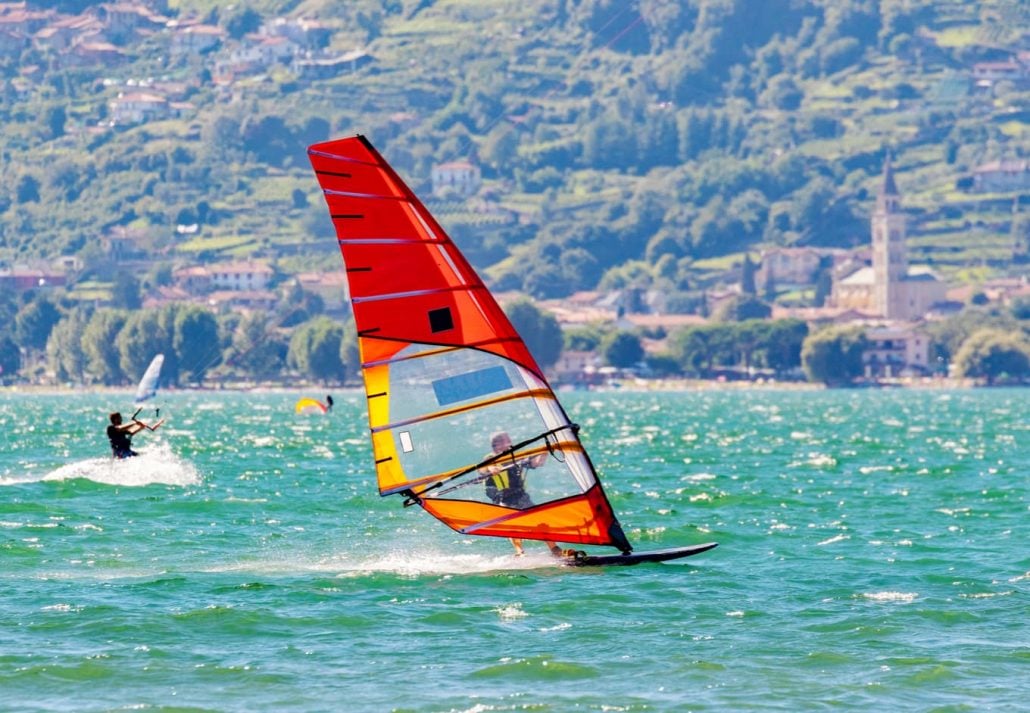 Feeling adventurous? You can experience a fun-filled vacation by participating in outdoor activities and different water sports. Sailboarding, windsurfing, and kiteboarding are probably the most popular activities in the area. If that doesn't seem entertaining enough, there are various organizations assisting guests in other activities such as rowing, canyoning, wakeboarding, diving, and fishing. Sounds like a great time!
FAQ
What other tourist attractions are near Lake Como?
Giardini di Villa Melzi, Villa Balbianello, Villa Monastero, Villa Serbelloni
Lake Garda & Lake Maggiore
Madonna del Ghisallo
Volta Lighthouse
Piazza Duomo
Are 2 nights in Lake Como enough?
It depends. Two days are enough if you want to see a couple of attractions, but if you want to soak up the atmosphere we recommended you stay there for 3-4 days.
When is the best time to visit Lake Como?
The ideal time to visit Lake Como is in the summer months when the weather is warm and nature is in full bloom.
Which villa was built for an English queen in Lake Como?
Cernobbio Palatial Villa d'Este was built for an English queen (Caroline of Brunswick) and was transformed into a wonderful luxury hotel. The villa is loved for its gorgeous terraced gardens following the steep hill behind it.
What are the most popular Lake Como towns called?
All Lake Como's towns are worth a visit, but the most famous ones are:
Bellagio
Bellano
Colico
Como
Cernobbio
Griante
Lecco
Menaggio
Nesso
CuddlyNest provides all accommodations to all travelers at the best price. Find unlimited travel inspiration on our blog and social media channels.
You Might Also Like:
The 13 Best Attractions in Rome, Italy
The 12 Best Things To Do In Berlin, Germany
The 6 Best Day Trips From Rome, Italy
The 9 Best Kid-Friendly Attractions in Rome, Italy
The 7 Best Places for Nightlife in Rome, Italy
The 9 Best Museums in Rome, Italy
The Best Time To Visit Rome, Italy
9 Free Things To Do In Rome, Italy
The 10 Best Restaurants in Rome, Italy
Transportation In Rome: How To Get Around The City
The 10 Best Pizza Restaurants in Rome, Italy
The 5 Best Places To Go Shopping in Rome, Italy
The Top 5 Hotels Near The Colosseum, Rome
Best Italian Breakfast: The Top Foods To Try
The 5 Best Things To Do In Genoa, Italy
6 Best Things To Do In Capri, Italy