Osaka nightlife is renowned throughout Japan for being similar to Tokyo's high-energy nightlife. If you're looking to party till sunrise, and want everything from affordable bars to plush nightclubs in one place, then Osaka is the place to be. Head over to a fantastic night club, and have the time of your life jamming to hip-hop on a large dance floor.
Saturday night is the peak of the club life Osaka has to offer, and you'll find everything from sexy Japanese pole dancers to just a good old fun dance club with a DJ or live act, for you to experience a fashionable and mature night out.
The 6 Best Clubs In Osaka
PC And Retro Bar Space Station
PC And Retro Bar Space Station is a retro gaming-themed club brought to life by neon lights, vintage game cartridges, and several gaming areas where over six hundred games can be played for free as you sip on your favorite drinks which include several game-themed cocktails! This bar is truly one of a kind and you can enjoy an amazing gaming and drinking experience in this non-smoking club. This intimate and energetic venue is loved by locals and tourists alike and the staff speaks English as well.
Address: 2 Chome-13-3 Nishishinsaibashi, Chuo Ward, Osaka, 542-0086, Japan
Ghost Ultra Lounge Nightclub
Known to be the King of Night Clubs in Osaka, Ghost Ultra Lounge Nightclub is the perfect fusion of street culture and luxury. With LED lights lining every wall, a plush VIP lounge, English-trained service staff, and gorgeous marble stone floors, this is the place to be and defines the top of the club life Osaka offers. Many world-class DJs play here and the environment is always lively and buzzing with energy.
Address: Japan, 542-0086 Osaka, Chuo Ward, Nishishinsaibashi, 2 Chome−17−3 ARK Shinsaibashi WEST B1F
Sam And Dave One
The most popular international night club in Osaka, Sam And Dave One has a completely English-speaking staff and is brimming with energy every day of the week. Very popular amongst tourists especially due to the wide range of international music that they play, from hip-hop and trance music to R&B. They serve affordably priced drinks and food and the club is most active on weekends. They also have a huge dance floor that is loved by visitors.
Address: Japan, 542-0083 Osaka, Chuo Ward, Higashishinsaibashi, 2 Chome−7−20 Southern Palace Building 6F
Club Circus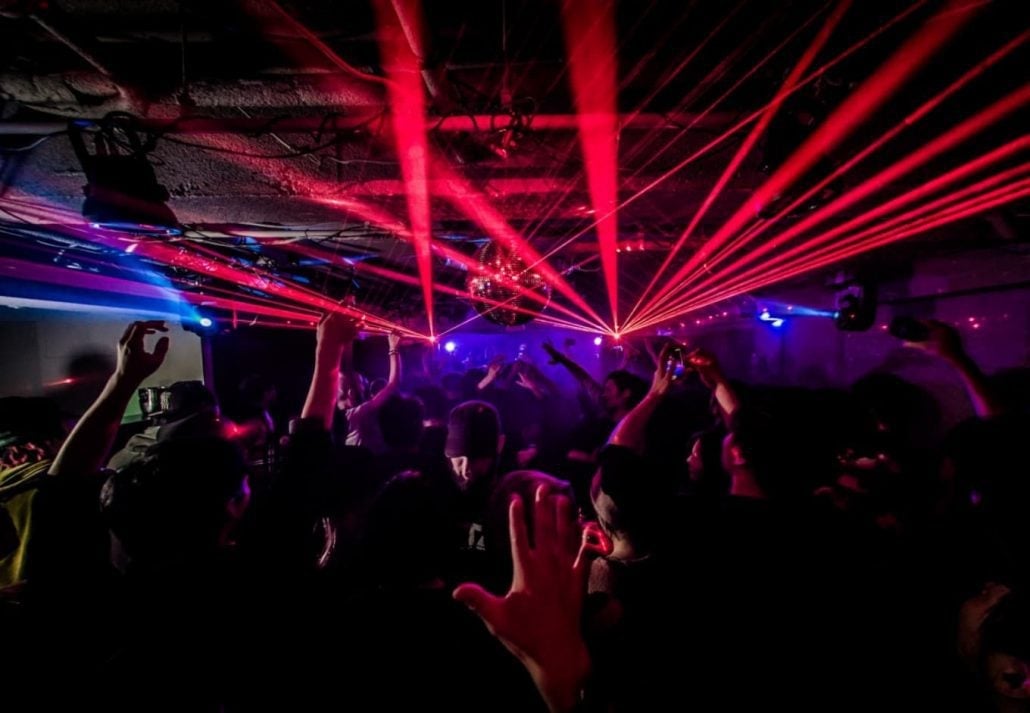 Possibly the most popular EDM club in Osaka known for the best electronic beats, the hip Club Circus is an international hub. With people from all over the world experiencing the finest EDM, experimental hip-hop, and shows by famous bands, this small intimate nightclub in Osaka is sure to wow you with its ability to pack a punch in terms of music and drinks. They also have a quaint, rustic bar upstairs called the Cats bar that is perfect for drinking during the day.
Address: Japan, 542-0086 Osaka, Chuo Ward, Nishishinsaibashi, 1 Chome−8−16 Nakanishi Building
Moonshine Hotdogs and Karaoke Bar in Osaka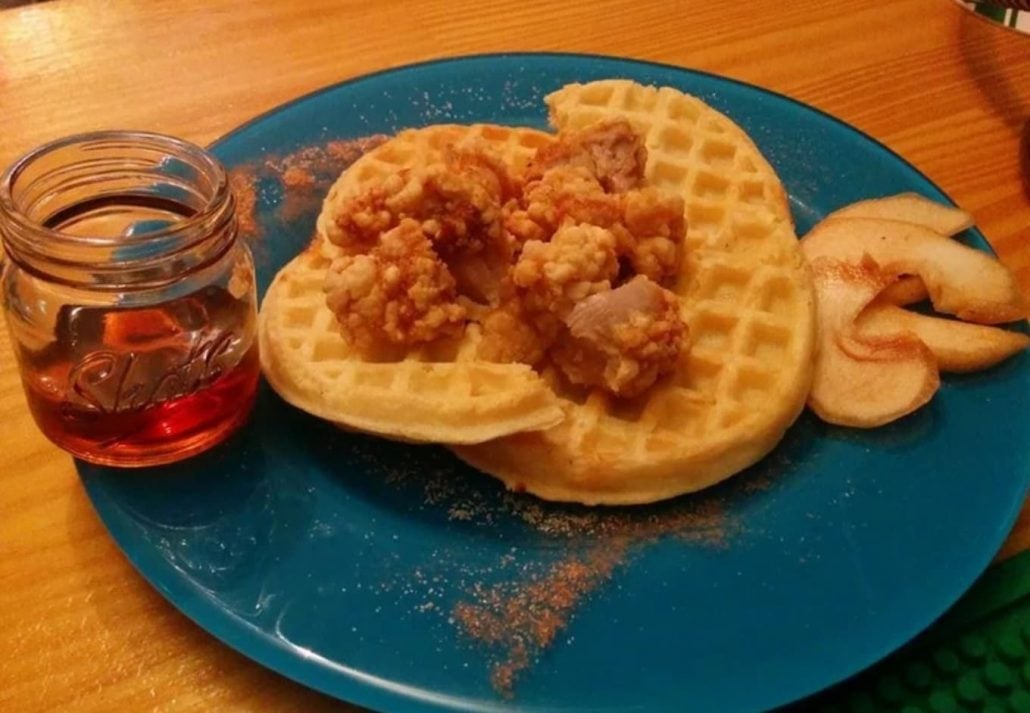 This famous karaoke bar in Osaka is sure to impress with its perfect branding of having just some hot dogs, drinking poison in the form of Japanese Moonshine or craft beer, and karaoke! Tourists and locals both enjoy this fun club that offers a fun evening every night of the week. This is a small hip-hop and EDM bar and is perfect if you're looking to have a spirited jolly time with locals and other tourists.
Address: Japan, 542-0086 Osaka, Chuo Ward, Nishishinsaibashi, 2 Chome-12-8 Sasaki Building
Coolabah Sports Cafe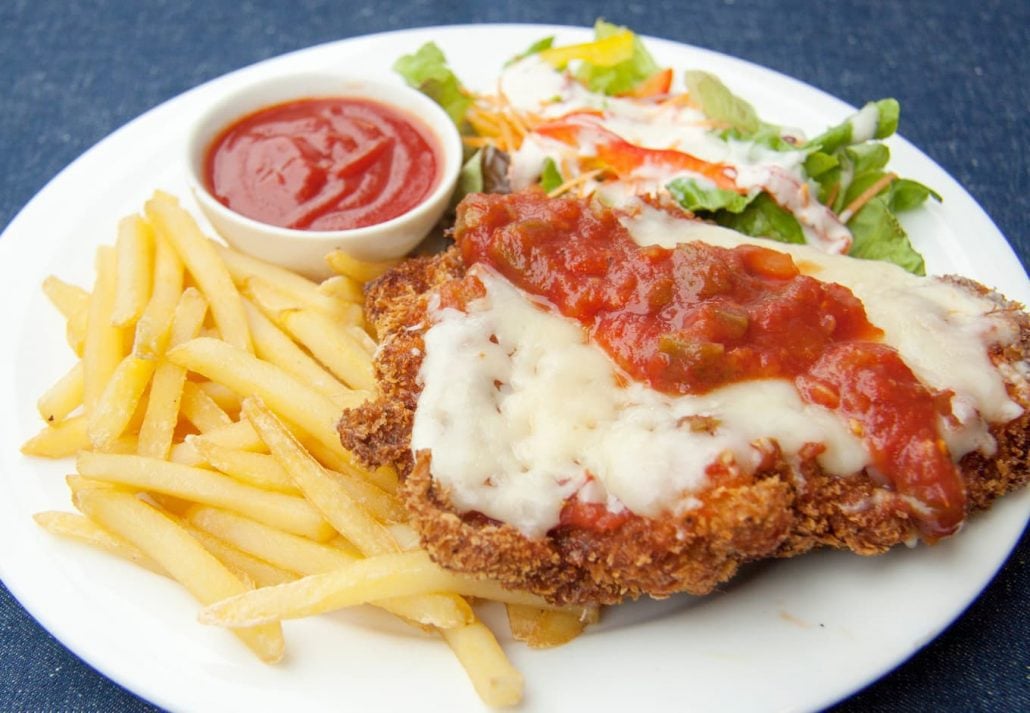 This Australian and New Zealand-themed sports bar is a lovely place to spend time in, especially to enjoy watching a good game, sip on themed cocktails, and eat some of the most delicious western food in the area. A sports bar is certainly not common in this area, much less an Australian one. Customers rave about the delicious food and lovely hospitality here. A must-visit spot on any Osaka pub crawl.
Address: 2 Chome-16-13 Nishishinsaibashi, Chuo Ward, Osaka, 542-0086, Japan
FAQ
Does Osaka have good nightlife?
Osaka has some of the best nightlife in Japan, with people enjoying a whole night out of partying and dancing till sunrise. It has several popular clubs that you can visit to have a wonderful time.
Is Osaka a party city?
Osaka nightlife is very happening and it's very easy to find the most happening areas with the most active clubs, especially on weekend nights.
Which Japanese city has the best nightlife?
Tokyo has the best nightlife in Japan, but Osaka is a close second with the wide variety of clubs it offers.
Is clubbing big in Japan?
Japan is very famous for the clubbing experiences it offers in major cities like Tokyo and Osaka. From affordable hole-in-the-wall clubs and bars to the most extravagant and large luxurious clubs, Japan has it all.
CuddlyNest provides all accommodations to all travelers at the best price. Find unlimited travel inspiration on our blogs and social media channels Facebook, Instagram, and Pinterest.
You May Also Like:
20 Countries Where You Can See the Japanese Cherry Blossoms
The Ultimate Asia Travel Guide
The 5 Best Sakura Places in Singapore
A Guide To The Best Shopping In Japan
The 6 Best Restaurants In Hiroshima, Japan
The 7 Best Beaches In Japan
A Guide To The Best Dining Areas In Japan
Kinrō Kansha No Hi: All About Thanksgiving Day in Japan
5 Best Hotels In Tokyo
A Guide To The Best Shopping in Singapore