Singapore will provide you with the ultimate shopper's high. While exploring the city, you'll be happy to find a delightful array of flea markets, mega malls, retail shops, and boutique shops, which cater to every taste and budget.
Whether you're seeking to find vintage clothes, quirky souvenirs, or stylish home furnishings, you're sure to find them in and around Singapore.
To help you have one of the most memorable shopping experiences in your life, we've created a guide to the top 8 places to shop in Singapore. Read on to learn more!
Find Places To Stay in Singapore
The 7 Best Places To Go Shopping in Singapore
Suntec City Mall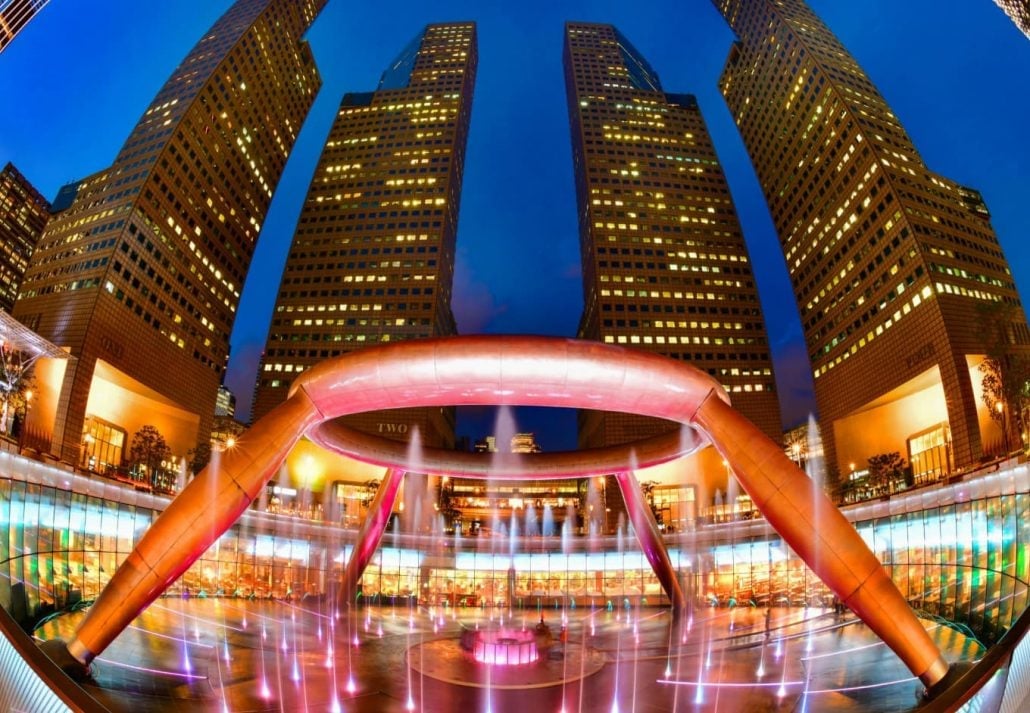 The Suntec City Mall is a popular shopping mall located in the vibrant Marina Centre. Considered one of Singapore's most exciting retail destinations, this massive mall boasts 888,000 square feet of retail space dotted with over 300 stores spread over 4 floors.
While browsing through Suntec City Mall, expect to come across a dazzling array of popular stores such as H&M, Nike, Lush, New Balance, Uniqlo, and The Body Shop, to name a few.
Did the hunger strike? Great news: the mall also features a variety of lip-smacking dining options that range from Korean restaurants to sushi bars.
Address: 3 Temasek Blvd, #1, #327-328, Singapore 038983
Bugis Street Market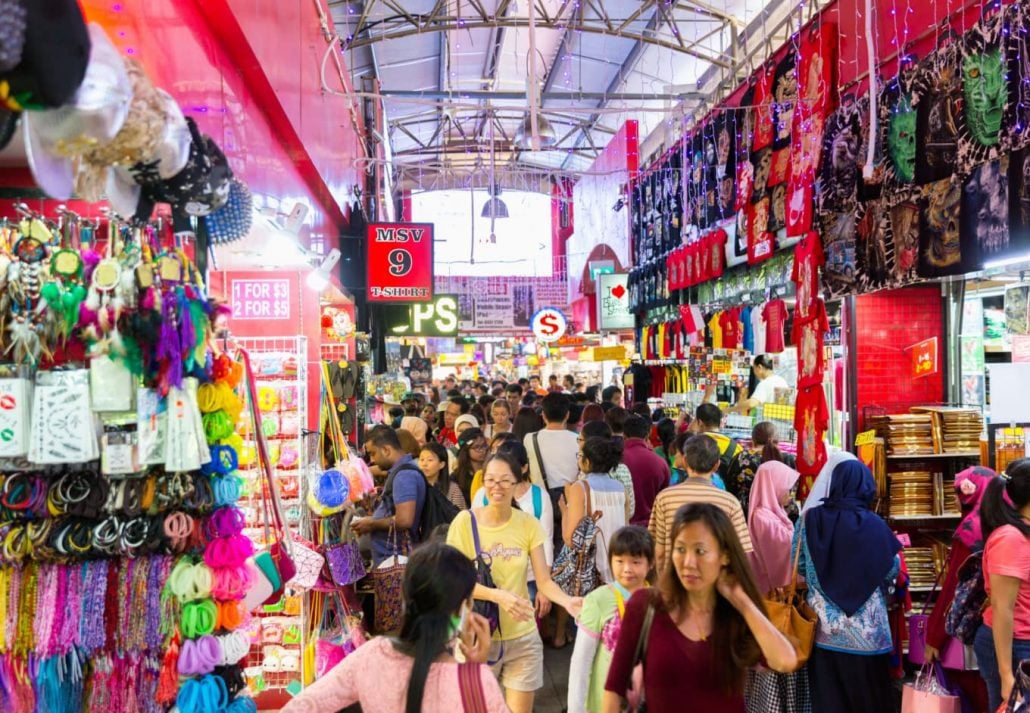 Bargain hunters seeking to buy budget-friendly items can't pass up the chance to visit Bugis Street Market. Covering Bugis Street, now located within the Bugis Junction shopping mall, this bustling market is home to over 800 shops of all shapes and sizes where you can find everything from accessories, clothes, electronics, houseware, and cosmetics.
Tip: while many stores follow a fixed price policy, there are some shops offering products at negotiable prices, so you can make a bargain.
Address: 3 New Bugis Street, Singapore 188867
ION Orchard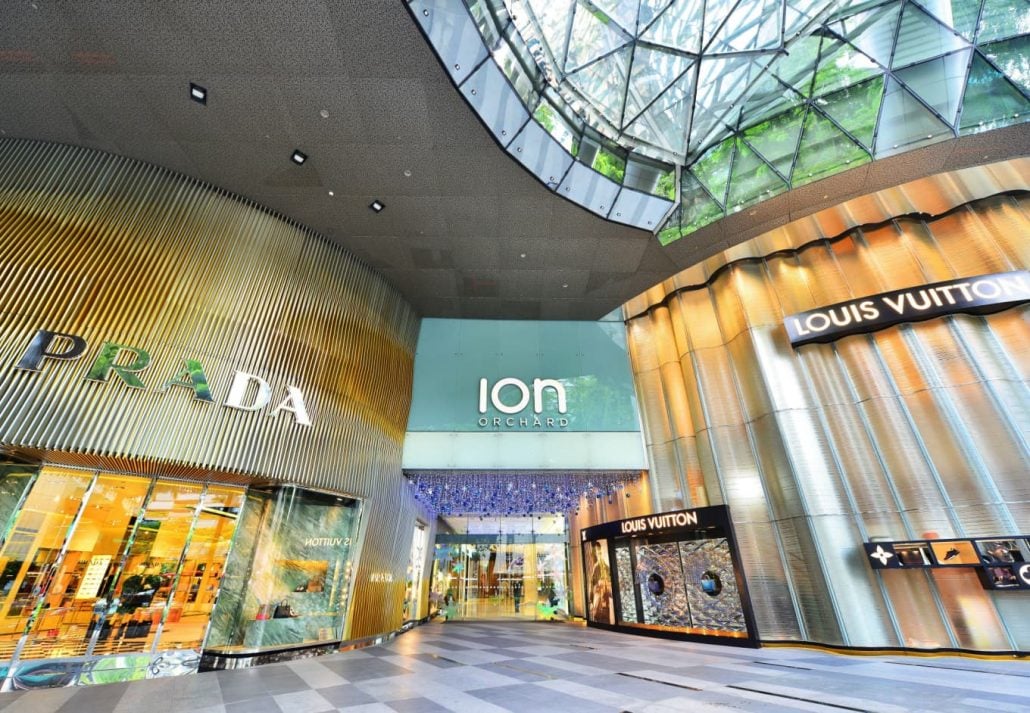 Set within a sculptural and futuristic-style building at the heart of Orchard Road, ION Orchard is one of the biggest and most popular shopping malls in Singapore. With an area of almost 660 000 sq ft, the mall boasts a great range of 400 retail outlets that range from luxury stores to mid-range brands.
Some of the designer stores you'll find at ION Orchard include Cartier, Dior, Dolce & Gabbana, Giorgio Armani, Louis Vuitton, and Prada, making it a prime destination for luxury-loving shoppers. The mall is also home to retail heavy hitters such as Zara, H&M, Mango, and UNIQLO.
Need a break from all the shopping? Then spare some time to sample the mall's delicious dining options, which range from casual eateries like Five Guys to more refined options like FLNT, a Nikkei Japanese-Peruvian gastro bar with gorgeous views of Singapore.
Address: 2 Orchard Turn, Singapore 238801
Mustafa Centre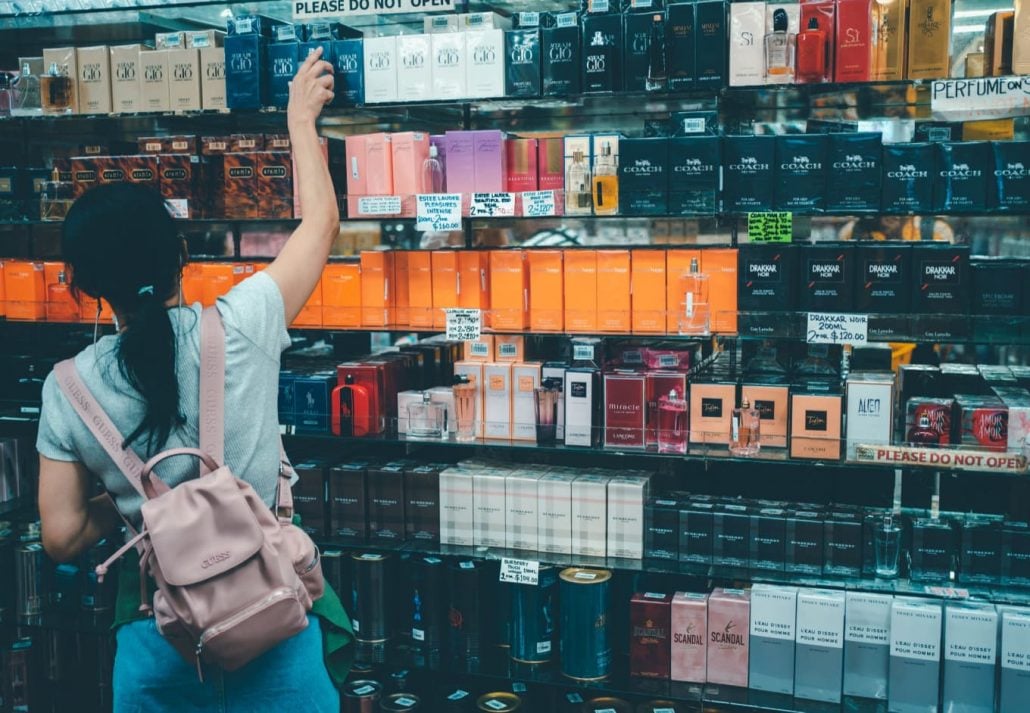 Nestled in the cultural district of Little India, the Mustafa Centre is one of Singapore's most iconic shopping locations. The mall dates back to the 1970s when it mainly sold ready-made clothing before it later expanded and began selling electronic items.
Spread over two buildings and six levels, the mall is home to a wide variety of shopping options. Starting from the bottom: basement two is home to all kinds of toys, while basement one is dedicated to textiles and fashion. Level one sells a great range of cosmetics, level two is a supermarket, and level three sells a myriad of homeware. Last but not least, there's level four, where you'll find a plethora of office supplies.
Address: 145 Syed Alwi Road, Singapore 207704
Chinatown Street Market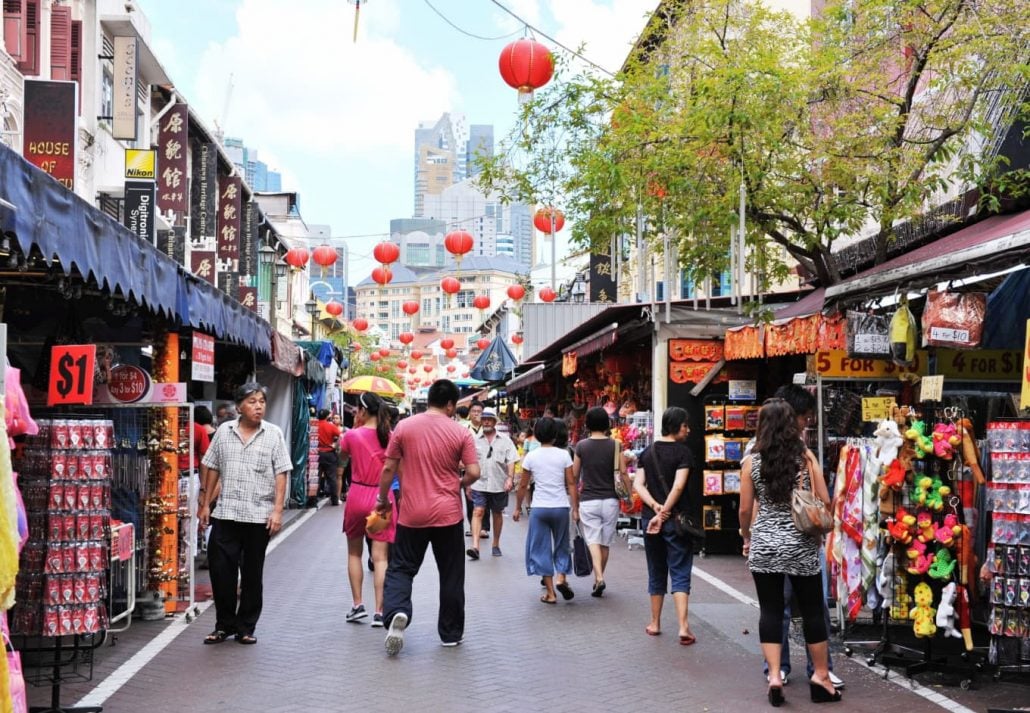 Retail therapy is also available beyond Singapore's luscious shopping malls. For a unique shopping experience, head over to the Chinatown Street Market, which will instantly captivate you with its hectic energy.
Encompassing four main streets which include Pagoda, Temple, Smith, and Sago streets, Chinatown Street Market is dotted with hundreds of stalls selling everything from clothing to homeware, technology to handicrafts. Just remember to haggle politely if you want to score the best prices while shopping.
The market also boasts street food carts in the shopping where you can sample local delicacies such as fresh dim sum and crispy duck.
Address: 29 Smith St, Singapore 058943
Clarke Quay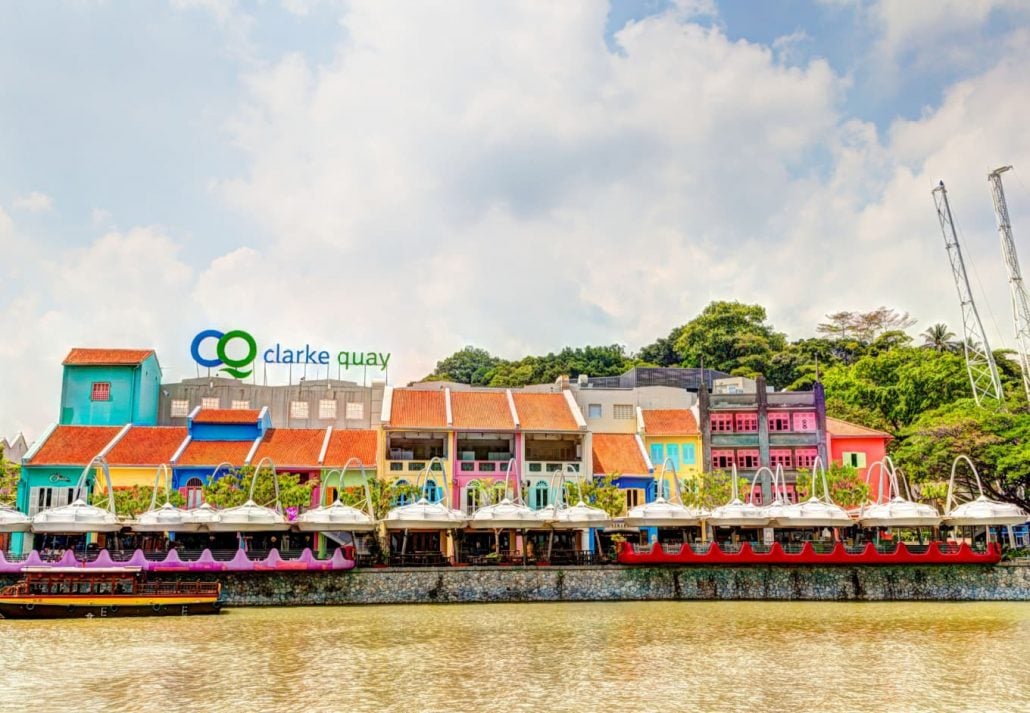 Clarke Quay is, unarguably, one of Singapore's most vibrant destinations. Sitting on the Singapore River, this location was once a major trading port and now is famous for being surrounded by scenic waterfront restaurants, must-visit tourist attractions, and tempting nightlife spots.
Aside from entertainment venues and mouthwatering food options, Clarke Quay is home to a great range of boutique stores, fashion outlets, and malls.
Visit this lively quay to spend hours browsing through pushcarts selling unique pottery, jewelry, woodcraft, and other knick-knacks.
Address: 3 River Valley Rd, Singapore 179024
Shoppes at Marina Bay Sands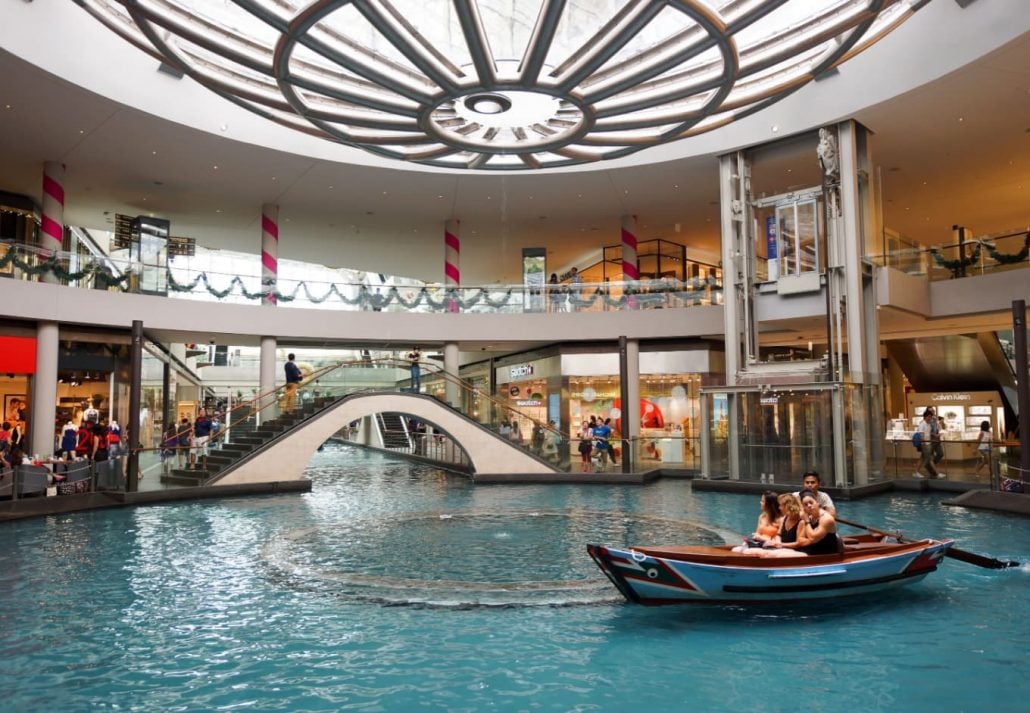 The Shoppes at Marina Bay Sands is Singapore's premier destination for luxury shopping. This alluring mall features over 200 exclusive boutiques and jewelry shops like Dior, Alexander Mcqueen, Balenciaga, Hermès, Balmain, Chanel, and Jimmy Choo.
Aside from indulging in guilt-free retail therapy, visitors can also treat themselves to a delicious gourmet experience, as the mall is home to over 45 restaurants offering the best of local and international cuisines.
If you need a place to rest and attend to your children, visit one of the six Family Rooms at The Shoppes at Marina Bay Sands. Each room is well equipped with a diaper-changing station, wash basin, hot water dispenser, disposable diaper bags, and comfortable couches.
Address: Marina Bay Sands, 10 Bayfront Ave, Singapore 018956, Singapore
Katong Square Lifestyle and Vintage Market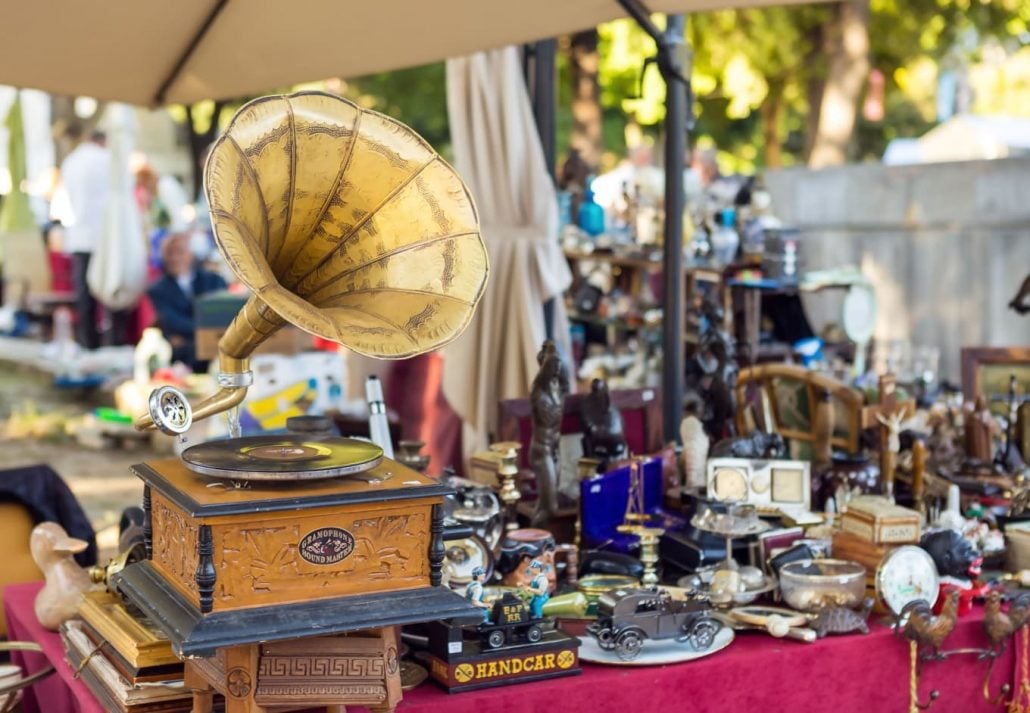 Wide-eyed travelers seeking to find unique vintage goodies will have a great time in Singapore's Vintage Market. Held monthly in Katong Square, this pop-up flea market features a sea of stalls selling vintage clothes, accessories, housewares, and much more
Aside from finding gorgeous antiques, visitors can also watch live furniture restorations, and enjoy a variety of delicious dishes such as poke bowls, hot soba noodles, and refreshing acai.
Address: E Coast Rd, #86-88, Singapore 428788
FAQ
What are the best places to go shopping in Singapore?
The best shopping destinations in Singapore are:
Suntec City Mall;
Bugis Street Market;
ION Orchard;
Mustafa Centre;
Chinatown Street Market;
Clarke Quay;
Shoppes at Marina Bay Sands;
Katong Square Lifestyle and Vintage Market.
Is Singapore good for shopping?
Yes, Singapore is a great place for shopping. While exploring the island, you'll find a delightful array of stores, shopping malls, designer brands, and bustling shopping districts, which cater to every taste and budget.
What is the name of the heart of the Singapore shopping area?
Orchard Road is the main shopping area and is also known as the heart of Singapore.
Does Singapore have any outlet malls?
Yes, Singapore has a variety of outlet malls that are perfect for budget shopping. Some of the top outlet malls in Singapore are IMM, Changi City Point, Anchorpoint Shopping Centre, and Queensway Shopping Centre.
What's the largest shopping mall in Singapore?
VivoCity is Singapore's largest shopping mall.
What are the best shopping malls in Singapore?
The best shopping malls in Singapore are:
Suntec City Mall;
VivoCity;
ION Orchard;
Shoppes at Marina Bay Sands;
Paragon Shopping Center;
Knightsbridge Mall;
Mustafa Center;
Mandarin Gallery;
Bugis Junction.
Are there any cute vintage stores in Singapore?
Yes, there are several vintage stores and flea markets in Singapore. Some of the best are Loop Garms, Vintagewknd, Nonmainstream, and Eclectic Room.
CuddlyNest provides all accommodations to all travelers at the best price. Find unlimited travel inspiration on our blog and social media channels.
You Might Also Like:
A Guide To Jordan Wadi Rum: Top Things To Do
A Guide To The Best Shopping In Hong Kong
The Best Time to Visit Bangkok, Thailand
6 Top-Rated Things To Do In Antalya, Turkey
20 Countries Where You Can See the Japanese Cherry Blossoms
The Ultimate Asia Travel Guide
50 Fun & Interesting Facts About India You Should Know About
11 Sacred Attractions Around the World
The Best Ways To Travel From Bangkok To Phuket
The Best Time to Visit Cambodia
3 Ways To Travel From Bangkok To Chiang Mai