Greece has a bustling gay scene with several gay bars and clubs. The LGBT community both in Greece and people from this community that visit Greece on vacation have a vast range of fine gay-friendly clubs and restaurants to choose from. Every traveler must go island-hopping throughout Greece and enjoy the Aegean Sea, but the gay Athens clubs are better than the gay clubs across the Greek islands. While you're in Athens, don't forget to check out famous landmarks like the Acropolis museum to truly understand ancient Greece.
With delicious food from the Greek cuisine, unique cocktails, and fine liquors paired with upbeat music and hosting fun shows quite often, the gay clubs in several areas of Greece's capital city showcase the beauty of Athens pride by celebrating people of every sexual orientation and gender identity. Greece's anti-discrimination laws make it a safe and friendly space for people from the LGBT community.
Stay in one of Athens' gay hotels and enjoy the different LGBT-friendly wonders that Athens has to offer like gay beaches and gay saunas like the Alexander sauna and the Flex sauna. Let's dive into the best LGBT-friendly clubs and restaurants in Greece.
The Five Best Gay Bars And Restaurants That Welcome The Queer Community In Athens
Sodade2, Athens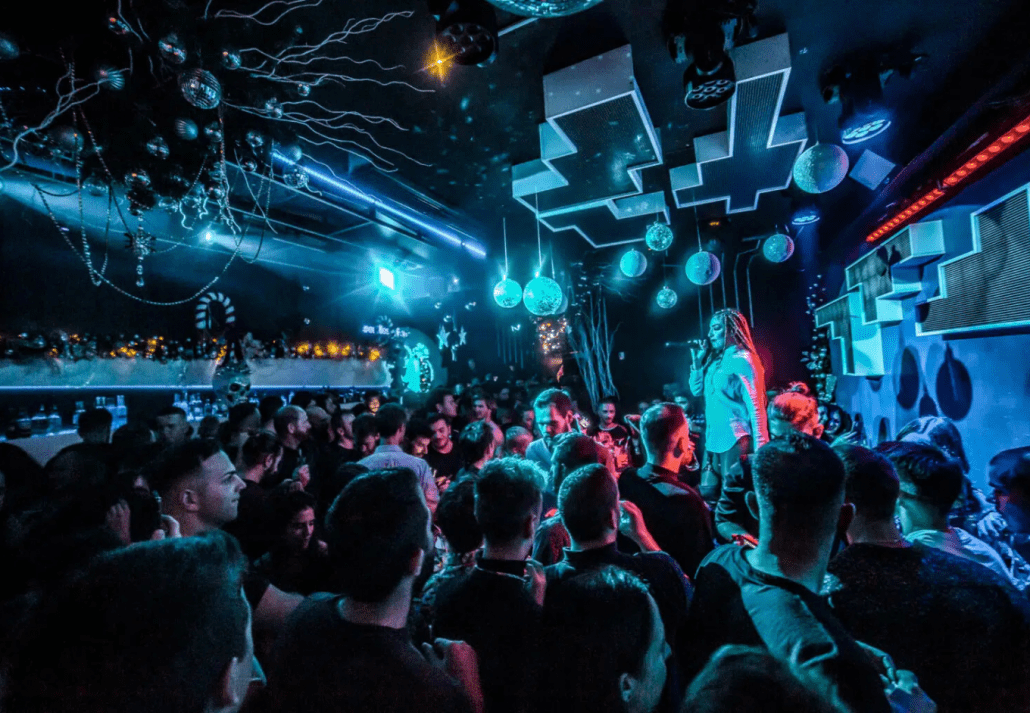 Sodade2 has been one of the prime gay bars in Athens for the past 15 years. With several dance floors, aesthetic lighting, and gorgeous art-inspired decor with the club full of statues and paintings, it's no wonder this is one of the most buzzing dance clubs filled with primarily gay men, in Athens. This gay nightclub plays techno music and EDM. It is highly loved by the young members of the queer community in Athens.
The two different dance floors here also play different music, so you can either stay on the first one which plays more mainstream music and pop, or go over to the second one which is more focused on trance music. Considering how much of a popular place this is, you might have to wait in a queue to get in especially on weekends, so we recommend planning ahead to go to this club.
Address: Triptolemou 10, Athina 118 54, Greece
Rooster, Athens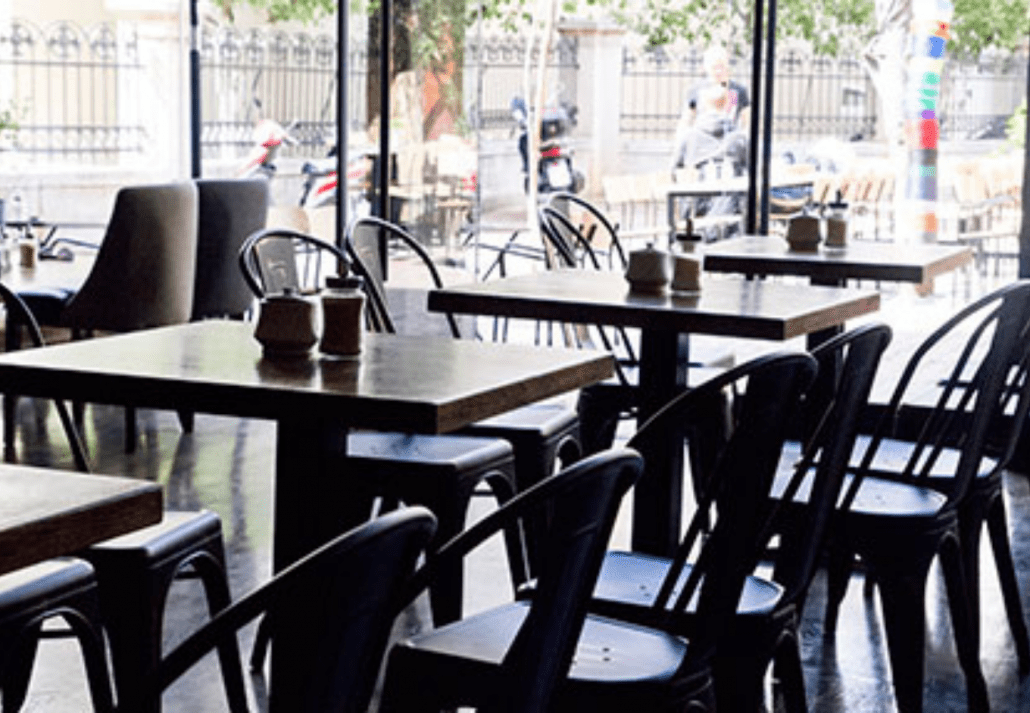 Located in the heart of St. Erni square in Athens, this all-day cafe that is gay-friendly while also hosting straight people is the perfect place to sit back and relax while sipping on coffee, eating light bites of food, and having a few light drinks.
With a warm and cozy ambiance bustling with lovely people, Rooster offers delicious food ranging from pasta, pizzas, and burgers, to breakfast and brunch options along with a vast variety of coffee. The DJ plays amazing music that changes throughout the day and transitions into the evening perfectly. Rooster also often hosts art exhibitions for its patrons to enjoy.
BeQueer, Athens
BeQueer is a vibrant gay bar and club in Athens that hosts drag shows, plays amazing music, offers an amazing nightlife experience, and serves up some tantalizing cocktails. This is a club that is loved by the community greatly. Gay travelers especially enjoy this gay-friendly club to get a truly wholesome experience of the gay scene in Athens.
You might have to wait in line to enter this popular club, but it will most certainly be worth it. We recommend gay travelers stay in a gay hotel or a gay-friendly hotel in the heart of Athens and visit all of these different establishments to truly have the trip of a lifetime.
Big Bar, Athens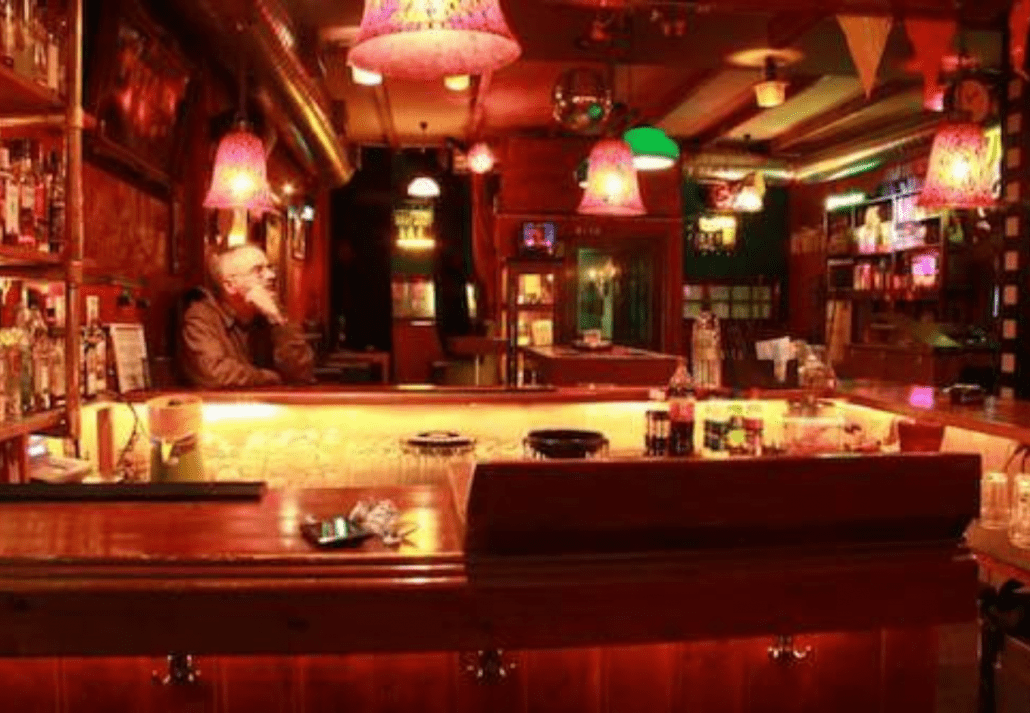 Big Bar, Athens, is a bar that has vibrant energy with lovely people. It offers well-priced drinks and cocktails and plays upbeat international music. This is a must-visit club for anyone from the LGBT community looking for a fun night of dancing and drinking.
This is the perfect place to grab some drinks on a long night of clubbing. Launched in 2004, this was the first bar in the Athens drag scene and has since been offering coffee and hosting featured-themed events, karaoke nights, bingo nights, drag shows, and inviting renowned DJs to play.
Shamone Club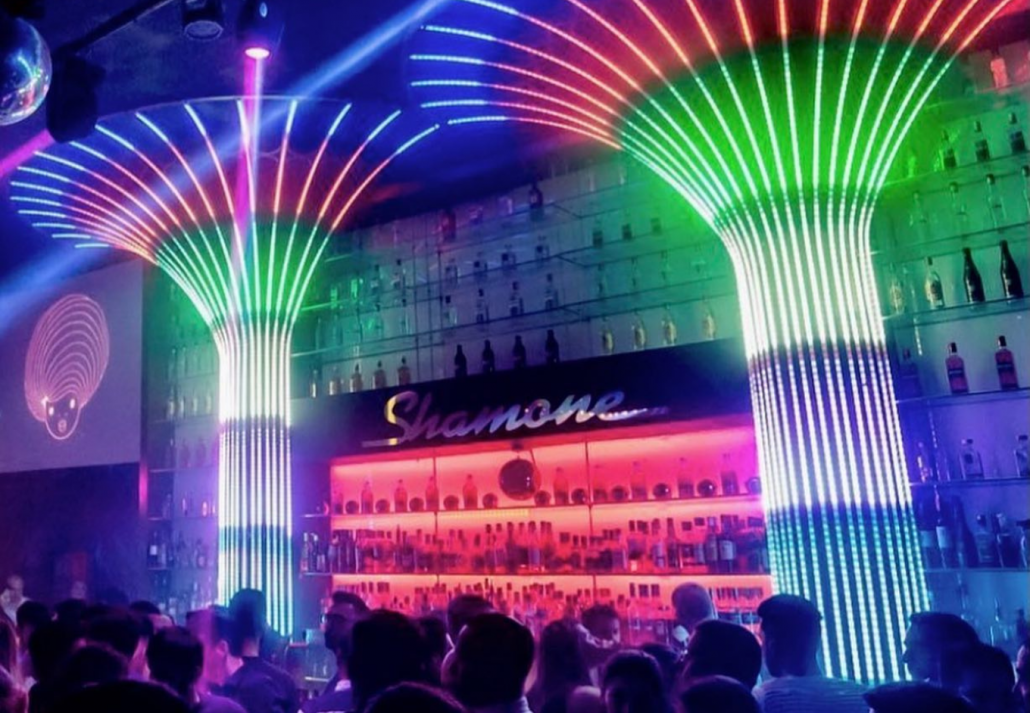 Also in the Gazi area, the Shamone club is a happening spot with amazing lighting and decor. The energy of this club is always high and they frequently host some of the best drag shows in Athens. Considering what a popular place this is, you would probably find a lot of crowds here and will have to wait in line to get in on weekends, but it'll be well worth it to stop here in Gazi.
We recommend going to several of the clubs in this area as they are conveniently located near each other and you're sure to have fun exploring the different gay clubs here. It starts to get lively right from the early evening on weekends and stays that way till the early mornings on most days.
FAQ
Is Athens LGBT-friendly?
Yes, Athens is very LGBTQ-friendly owing to its anti-discrimination laws and people of this community can certainly travel around without worry.
Can you go clubbing in Athens?
Athens has a very high-energy nightlife and it's common to stay out partying until the early hours of the day. Experiencing Athens' nightlife is a must!
Which area of Athens has the best nightlife?
Kolokotroni Street, which stretches from Syntagma to Monastiraki and wraps around the back of Agias Irinis Square, is the epicenter of Athens' nightlife. The pubs along this route are busy and open until quite late, and each one offers something extremely unique. Gazi is the best area to visit for LGBT-friendly clubs and bars.
CuddlyNest provides all accommodations to all travelers at the best price. Find unlimited travel inspiration on our blogs and social media channels Facebook, Instagram, and Pinterest.
You May Also Like:
The 5 Best Hotels In Greece
The 5 Best Hotels Near Acropolis of Athens in Greece
The 9 Most Instagrammable Places in Greece
Top 10 Best Restaurants In Greece
The 5 Best Hotels Near Beaches In Greece
10 Of The Best Beaches In Greece
The 7 Best Bars In Greece
5 Amazing Wineries In Greece
A Guide To The Best Kid-Friendly Attractions In Greece
A Guide To The Best Shopping In Greece
The Best Time To Visit Greece