Nestled on the picturesque coast of Maine, Bar Harbor is a haven for outdoor enthusiasts and history buffs alike.
Immerse yourself in the breathtaking views of Acadia National Park, stroll along the Shore Path as the sun sets over Frenchman Bay, and explore all the shops Town Pier has to offer.
Don't hesitate to visit Bar Harbor — it's a wonderful destination that promises an unforgettable journey. Have a look at our list of the 5 best things to experience here!
5 Top-Rated Things To Do In Bar Harbor, Maine
Acadia National Park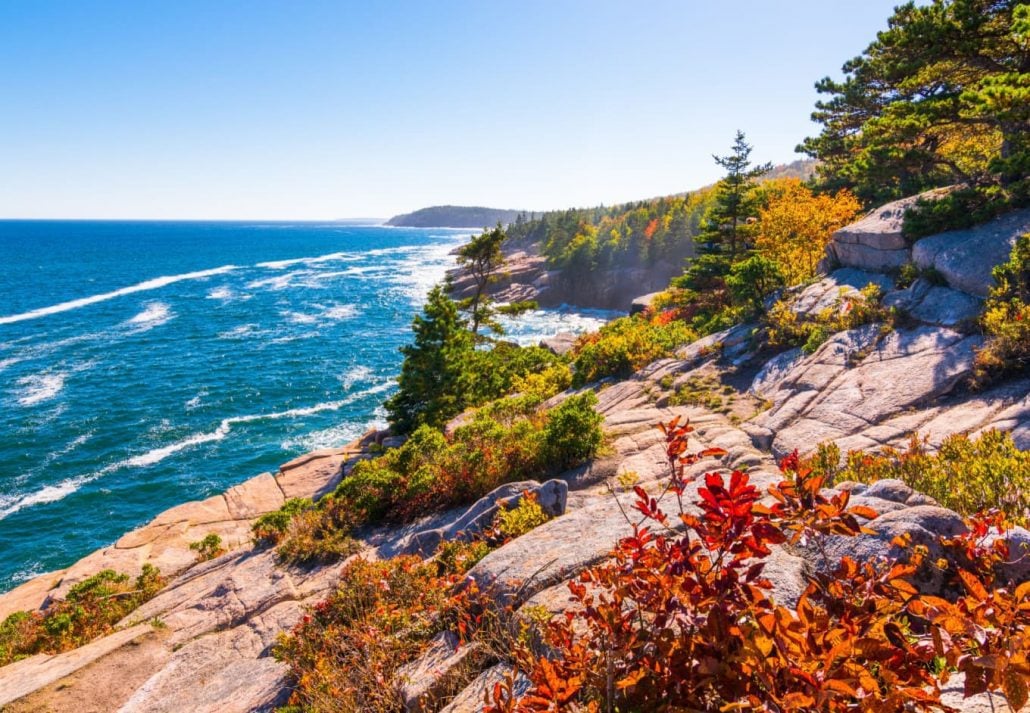 Acadia National Park is a lovely Bar Harbor attraction, located primarily on Mount Desert Island. It is famous for its magnificent coastal scenery, granite cliffs, lush forests, pristine lakes, and a variety of outdoor recreational opportunities. Acadia is also one of the most visited national parks in the United States.
Some of its main features include Cadillac Mountain, the highest point along the North Atlantic seaboard, Park Loop Road, a 27-mile scenic road, Jordan Pond, Bar Island Land Bridge revealed by low tide, the beautiful Sand Beach, and Thunder Hole, a carved-out inlet. Come here to go hiking, biking, camping, and birdwatching.
Located just off the coast of Bar Harbor in Acadia National Park, The Porcupine Islands consist of several smaller islands, including Sheep Porcupine Island, Bald Porcupine Island, and others. They're known as one of the best sea kayaking spots in the United States, so rent a kayak or canoe to paddle around the area or take a guided kayaking tour.
The Abbe Museum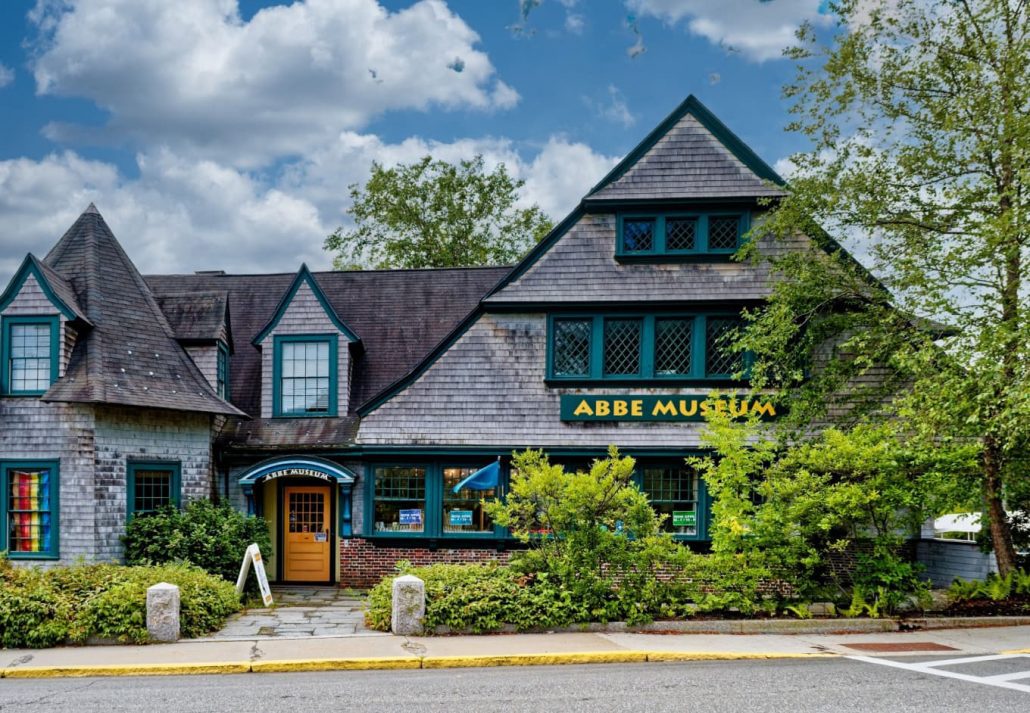 The Abbe Museum is dedicated to preserving and showcasing the history and culture of the Wabanaki Nations, the Indigenous people of the Northeastern United States, and Eastern Canada. It has two locations in Bar Harbor, one at 26 Mount Desert Street in the center of Bar Harbor, and another one at Sieur de Monts in Acadia National Park.
Explore a range of exhibits including traditional artifacts and contemporary artwork, gain a deeper understanding of Wabanaki contributions and traditions, and purchase items from the shop to support the museum's mission and Indigenous artisans.
Address 1: 26 Mt Desert St, Bar Harbor, ME 04609, United States
Address 2: Sieur de Monts, Acadia National Park
Recommended Read How To Get From Boston To Cape Cod: 5 Ways
Bar Harbor Town Pier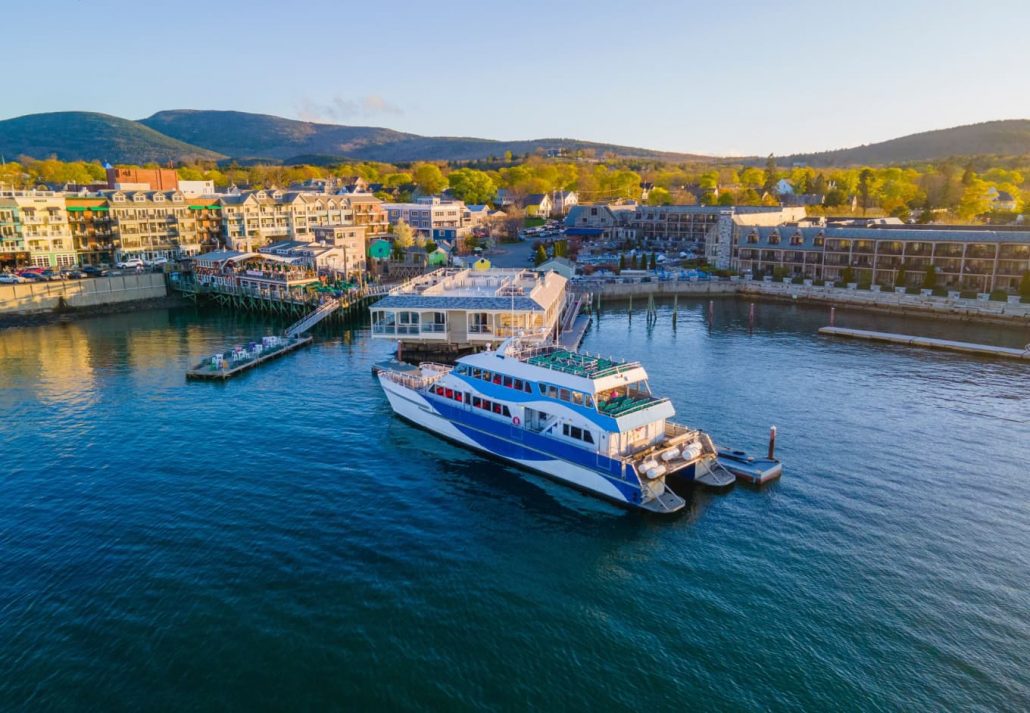 Bar Harbor Town Pier extends into Frenchman Bay and offers beautiful views of the harbor and the surrounding coastline. The area is home to a variety of stores, boutiques, and eateries, making it a lively and practical place for tourists to enjoy dining and shopping. Near the Bar Harbor Town Pier, there's a Bar Harbor Marina where you can see boats, yachts, and fishing vessels.
Address: Bar Harbor, ME 04609, United States
Shore Path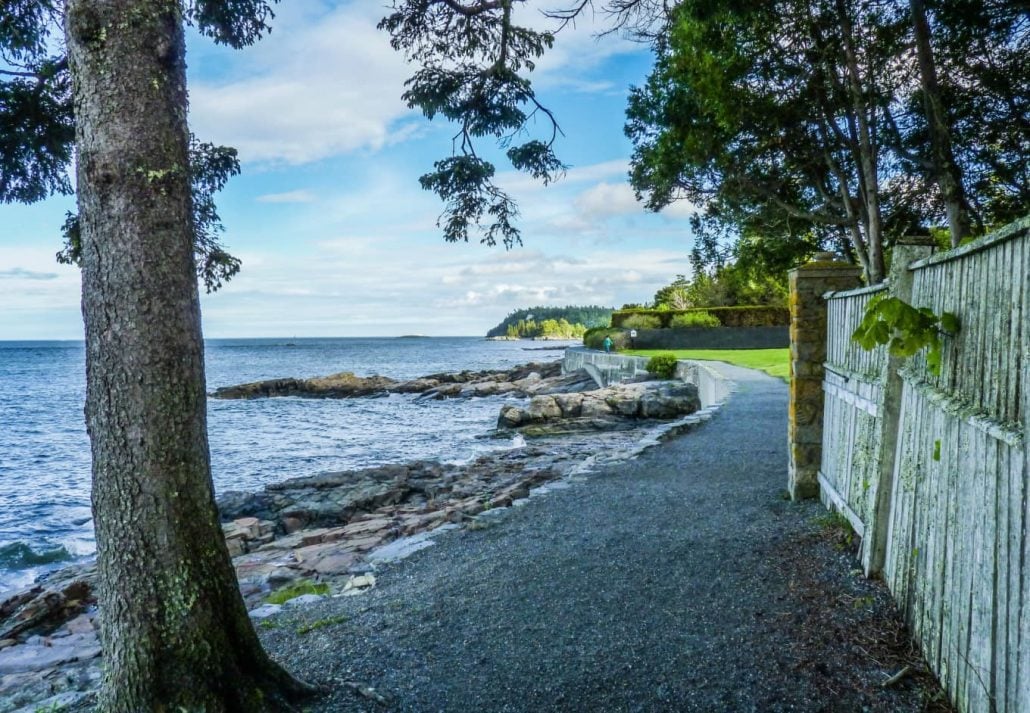 Shore Path in downtown Bar Harbor is perfect for taking a relaxing walk along the shore. Starting near the Town Pier, the Shore Path meanders along the bay with views of the Atlantic Ocean and the Porcupine Islands. It's a fantastic spot for taking photographs and appreciating the beauty of Maine.
Recommended Read The 8 Best Things To Do In Washington DC
Whale Watching Tours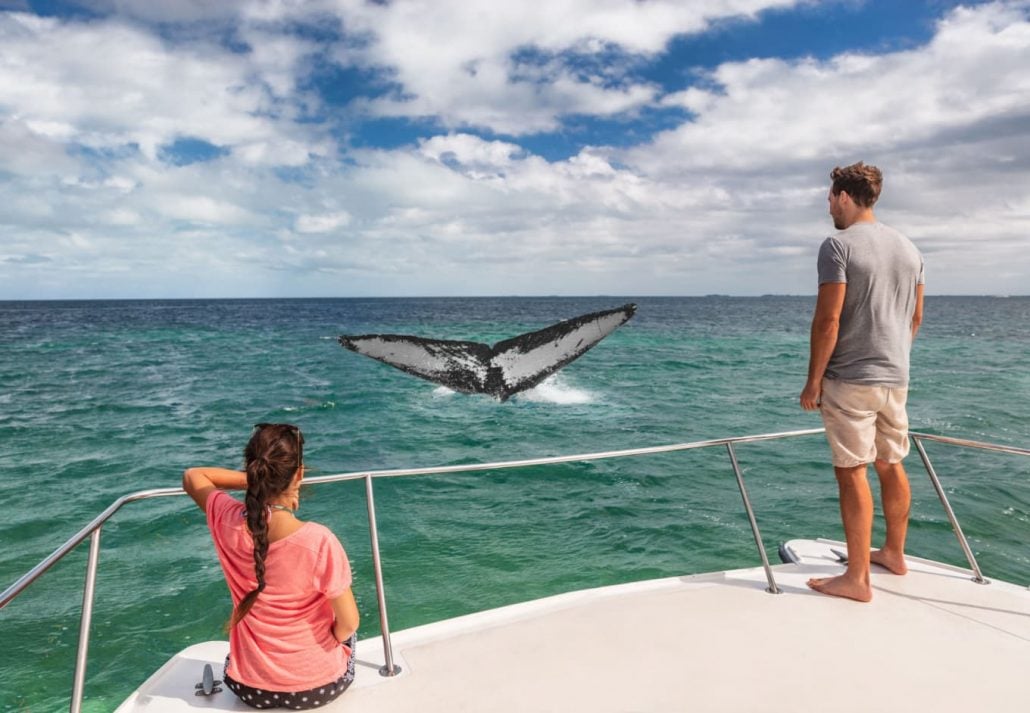 Whale watching is one of the most exciting things to do in Bar Harbor! The popular Bar Harbor Whale Watch Company, Maine's largest boating cruise company, has been providing whale-watching tours for many years and has high accuracy in spotting marine life on any given day. You can view Acadia National Park from the water and see whales, dolphins, and seals.
Your ticket will act as a "Rebook Voucher" to go on another whale watch or any of the other available tours within three years if no whales are seen during your whale watching tour.
Address: 1 West St, Bar Harbor, ME 04609, United States
FAQ
Where is Bar Harbor located?
Bar Harbor is located on the northeastern shore of Frenchman Bay, in the state of Maine, USA. It's approximately 160 miles (257 kilometers) northeast of Portland and about 50 miles (80 kilometers) east of Bangor.
Is Bar Harbor Maine worth visiting?
Yes! A trip to Bar Harbor is ideal for nature lovers and history buffs.
What is Bar Harbor Maine famous for?
Bar Harbor is famous for its stunning natural landscapes like the Acadia National Park, charming coastal town atmosphere, cultural attractions including the Abbe Museum, excellent opportunities for whale watching, and fresh seafood.
What is there to do in Bar Harbor Maine near the cruise port?
The best places to visit in Bar Harbor near the cruise port:
Bar Harbor Shore Path;

Bar Harbor Village;

Abbe Museum;

Acadia National Park;

Bar Island Trail;

Shore Path Gardens.
Is Bar Harbor a walkable town?
Yes, Bar Harbor is a walkable town.
Are 2 days in Bar Harbor enough?
While two days can give you a decent overview of Bar Harbor and allow you to explore some of the main sights, staying for three or more days, if possible, would provide you with a more in-depth understanding of the area.
CuddlyNest provides all accommodations to all travelers at the best price. Find unlimited travel inspiration on our blog and social media channels Facebook, Instagram, and Pinterest.
You May Also Like:
The Best Hotels In Boston, Massachusetts
The 8 Best Restaurants In Boston, Massachusetts
6 Amazing Free Things To Do In Boston, MA
8 Best Things To Do In New York City
The Best Hotels In Manhattan, NYC
New York In 2 Days: Everything You Need To See
The Ultimate Guide To Hudson Valley, New York
The Best Time To Visit Washington DC
The Most Beautiful Parks In Washington DC
The Best Washington DC Hotels In Dupont Circle
Chinatown, DC: The Ultimate Guide
Top 8 Things To Do In Cape May, New Jersey
The Best Places For Nightlife In Atlantic City, NJ
The Best Restaurants In Atlantic City, NJ
The Best Hotels In Atlantic City, New Jersey
10 Best Things To Do In Long Beach Island, NJ