Imagine yourself on a Caribbean vacation, with the warm sun caressing your skin, the soft white sands under your feet, and the soothing sea breeze whispering tales of adventure. The Caribbean Islands, nestled in the heart of the Caribbean Sea, offer an unforgettable escape that beckons travelers of all kinds. In this journey, we'll explore the best of the Caribbean, where each island shines as a unique gem waiting to be discovered. Look up some of the best Caribbean vacation deals online before your travel, on CuddlyNest.com.
A Caribbean vacation is an exciting journey, and each stunning destination has its unique charm and allure. Whether you're savoring a coconut cocktail on a white sandy beach in Aruba or exploring the lush rainforests of St. Lucia, the Caribbean Islands offer a diverse tapestry of experiences. Don't miss the opportunity to explore this captivating region, where the turquoise waters of the Caribbean Sea are your gateway to the adventure of a lifetime.
You can find some of the best Caribbean vacation packages on CuddlyNest.com.
The Best Caribbean Destinations To Visit
British Virgin Islands: Sailing through Serenity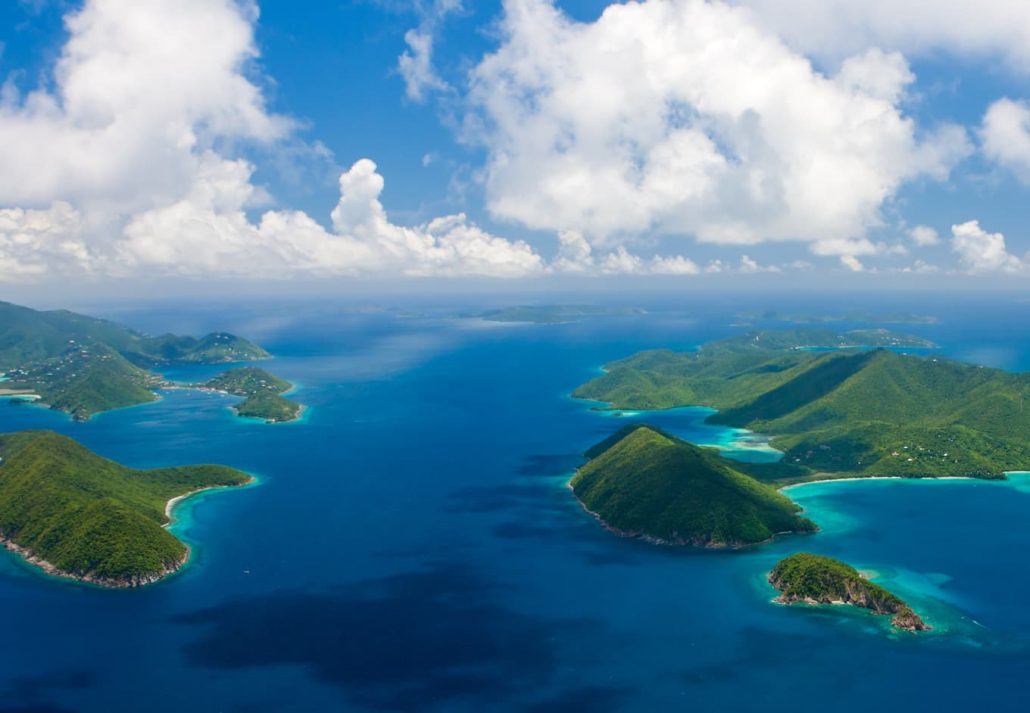 Our odyssey through the Caribbean begins in the British Virgin Islands, a sailor's haven and a playground for water sports enthusiasts. Secluded bays, hidden coves, and pristine beaches make it a perfect place to relax and unwind. Sail through the calm Caribbean Sea, explore the famous Baths in Virgin Gorda, or dive into the vibrant underwater world of the BVI. Here, you can experience both tranquility and excitement, making it an ideal destination for those seeking the perfect blend of relaxation and adventure.
Turks & Caicos: Pristine Beaches and Underwater Wonders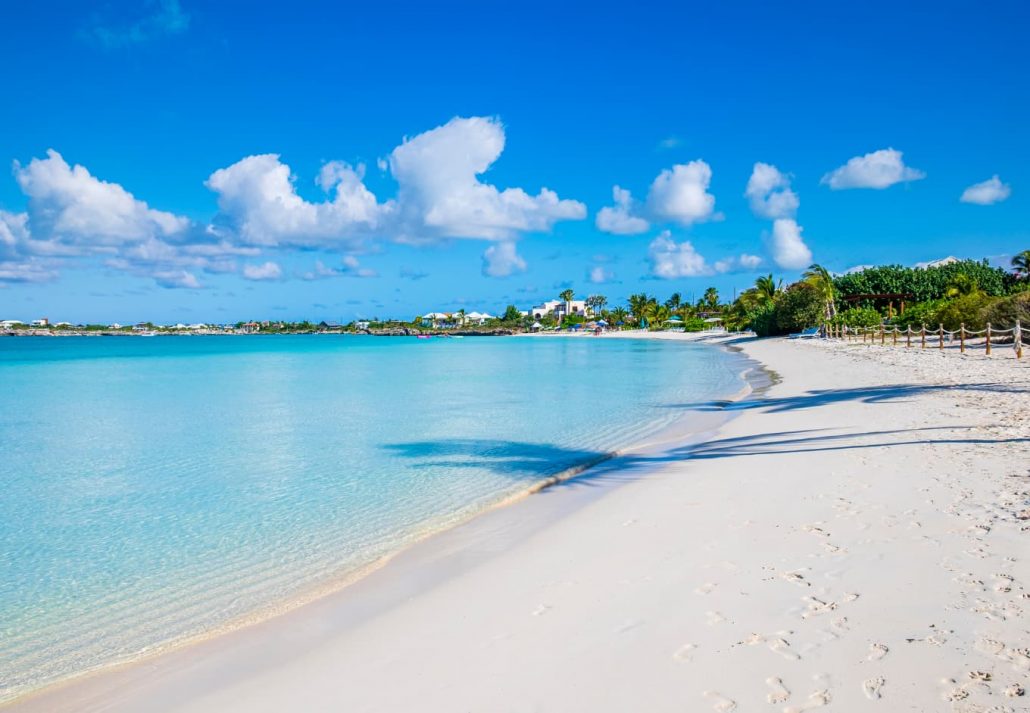 Turks & Caicos, a collection of islands known for their unspoiled white sandy beaches and some of the world's best coral reefs, beckons nature lovers and water enthusiasts. Grace Bay Beach on Providenciales boasts powdery sand and crystal-clear waters, offering a paradise for divers and snorkelers. Explore vibrant coral gardens, encounter marine life like sea turtles, and soak in the beauty of Conch Bar Caves National Park, where you can wander through underground chambers adorned with fascinating formations.
St. Lucia: Majestic Landscapes and Piton Peaks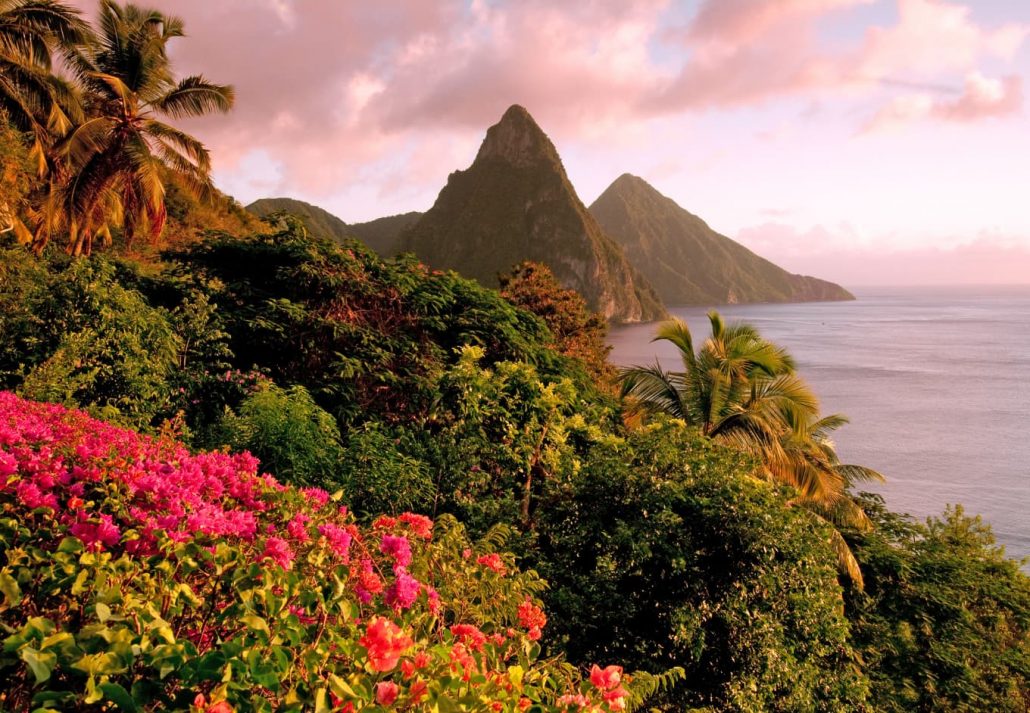 St. Lucia, a Caribbean gem, is celebrated for its dramatic landscapes, including the iconic Pitons, lush rainforests, and serene beaches. The island caters to both adventure seekers and those yearning for a romantic getaway. Hike the Tet Paul Nature Trail for breathtaking views of the Pitons, and visit the Sulphur Springs, the world's only drive-in volcano. For relaxation, indulge in a spa treatment with volcanic mud or savor fresh fish in a beachfront restaurant.
US Virgin Islands: A Blend of Cultures and Natural Beauty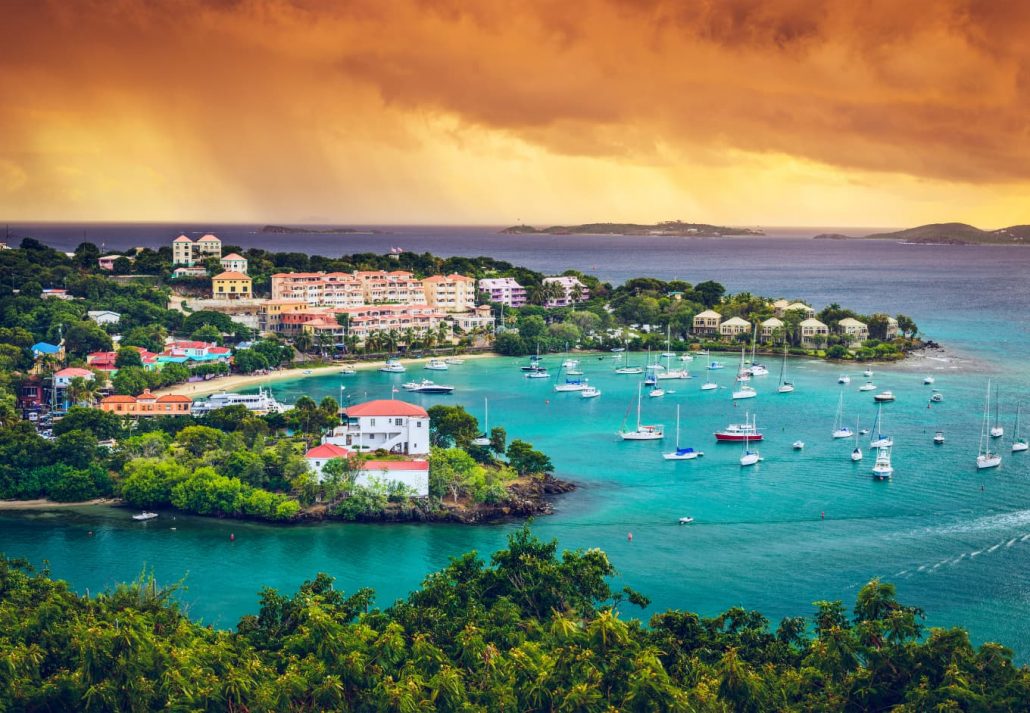 The US Virgin Islands offer a unique fusion of American and Caribbean cultures, delivering a taste of the Caribbean with the comfort of American conveniences. Each island—St. Thomas, St. John, and St. Croix—offer its distinct charm. St. Thomas boasts duty-free shopping and the stunning Magens Bay, one of the world's most beautiful beaches. St. John is a nature lover's paradise, with two-thirds of the island protected as a national park. St. Croix is rich in history and culture, with charming towns and historic sites. Book your Caribbean vacation package on CuddlyNest.com now.
St. Barts: Luxury in Paradise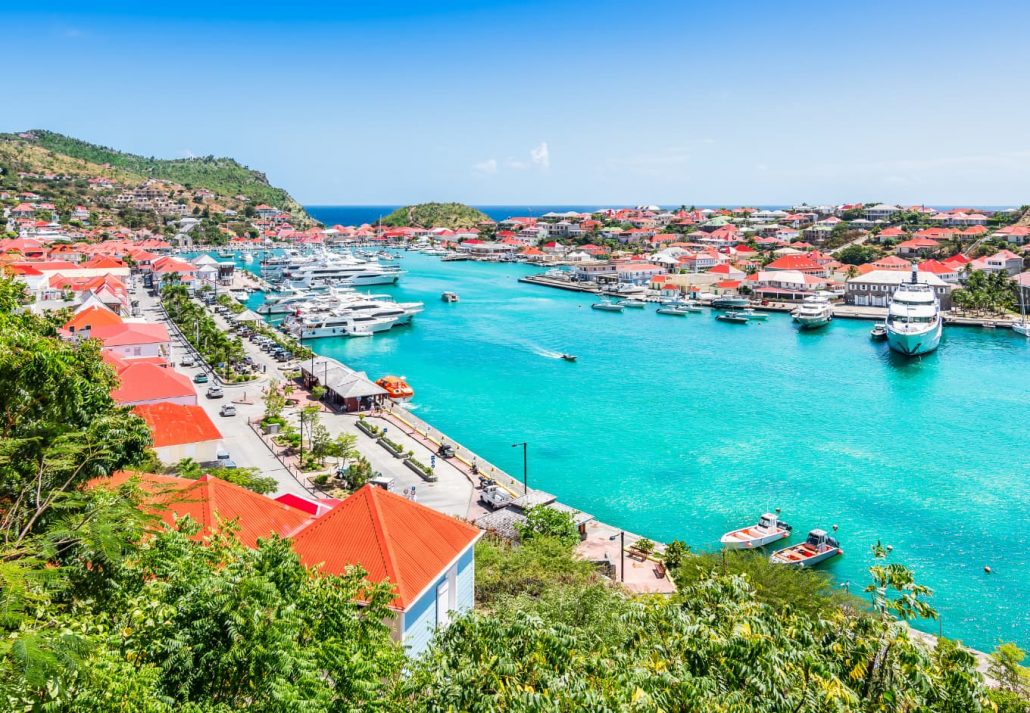 St. Barts, or Saint Barthélemy, is a Caribbean paradise for luxury seekers. With upscale resorts, high-end shopping, and gourmet dining, the island is a playground for the rich and famous. St. Barts is a place to relax in style, unwind on pristine beaches, and explore charming villages. The island is known for its vibrant marine life, making it a haven for snorkeling and scuba diving. If exclusivity and sophistication are what you seek, St. Barts is the destination of your dreams.
Barbados: Culture, Cuisine, and Charm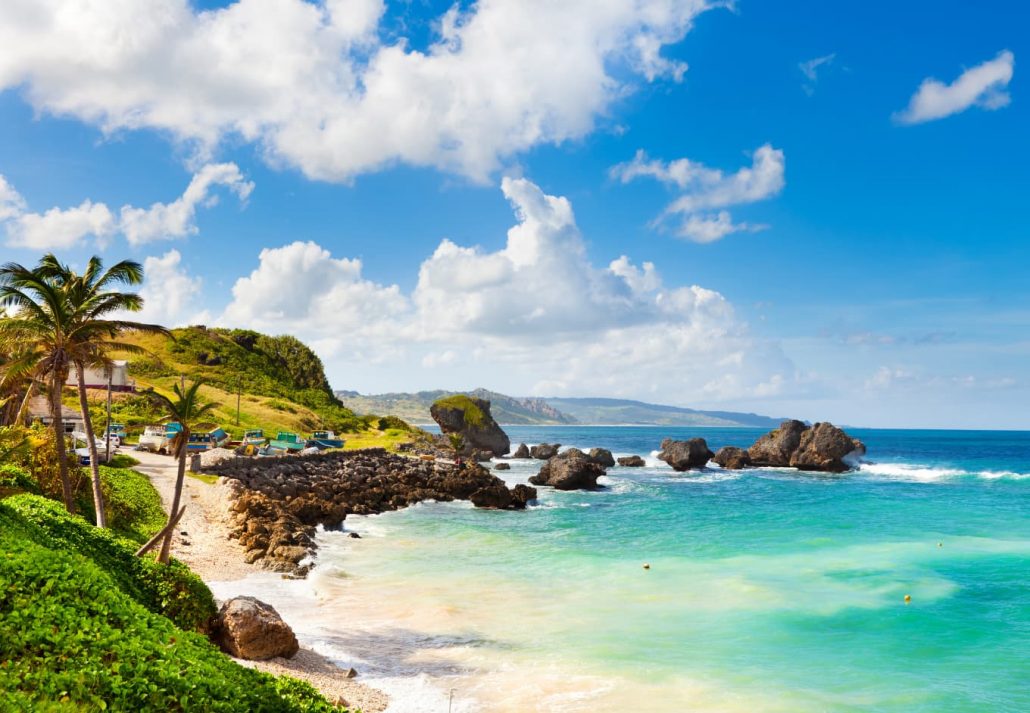 Barbados, with its stunning beaches, rich history, and vibrant culture, offers a bit of everything. This Caribbean island is famous for its friendly locals and lively music scene. Explore Bridgetown, the capital, and discover historic sites like the Barbados Museum. To savor authentic Barbadian cuisine, attend a lively crop-over festival or try local dishes like flying fish and cou-cou. The east coast is perfect for surfing, while the calm west coast is ideal for swimming and snorkeling.
Bahamas: A Playground of Islands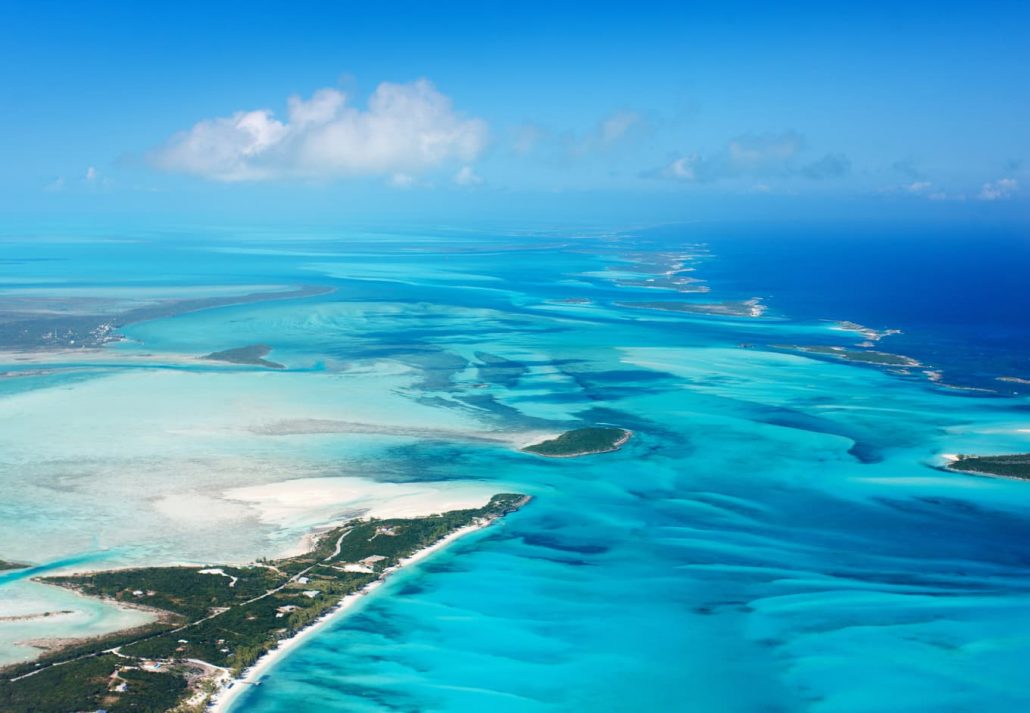 The Bahamas, an archipelago of over 700 islands, offers a Caribbean playground with something for everyone. This Caribbean island group offers water sports, luxury resorts, and pristine natural beauty. In Nassau, the capital, indulge in duty-free shopping, explore vibrant markets, and visit historic sites like Fort Fincastle. Venture to the Exumas to swim with the famous swimming pigs or to Andros for world-class bonefishing. The Bahamas is a destination that promises an incredible variety of experiences.
Jamaica: Birthplace of Reggae and Natural Wonders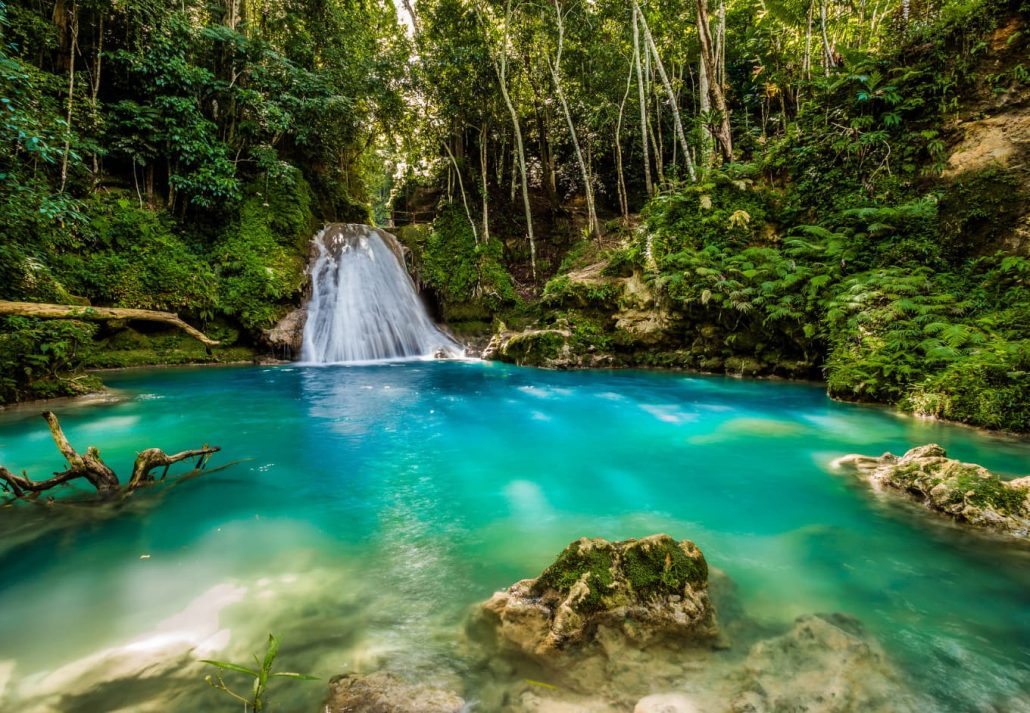 Jamaica, the birthplace of reggae music, is a place of rhythm, culture, and natural beauty. The island is known for its vibrant music scene, lush landscapes, and inviting beaches. In Kingston, explore the Bob Marley Museum and experience the heart of Jamaican music. Ocho Rios offers the iconic Dunn's River Falls, where you can climb cascading waters. Unwind on the beautiful beaches and savor authentic Jamaican cuisine, or immerse yourself in the rich culture and history of the island.
Aruba: The "One Happy Island"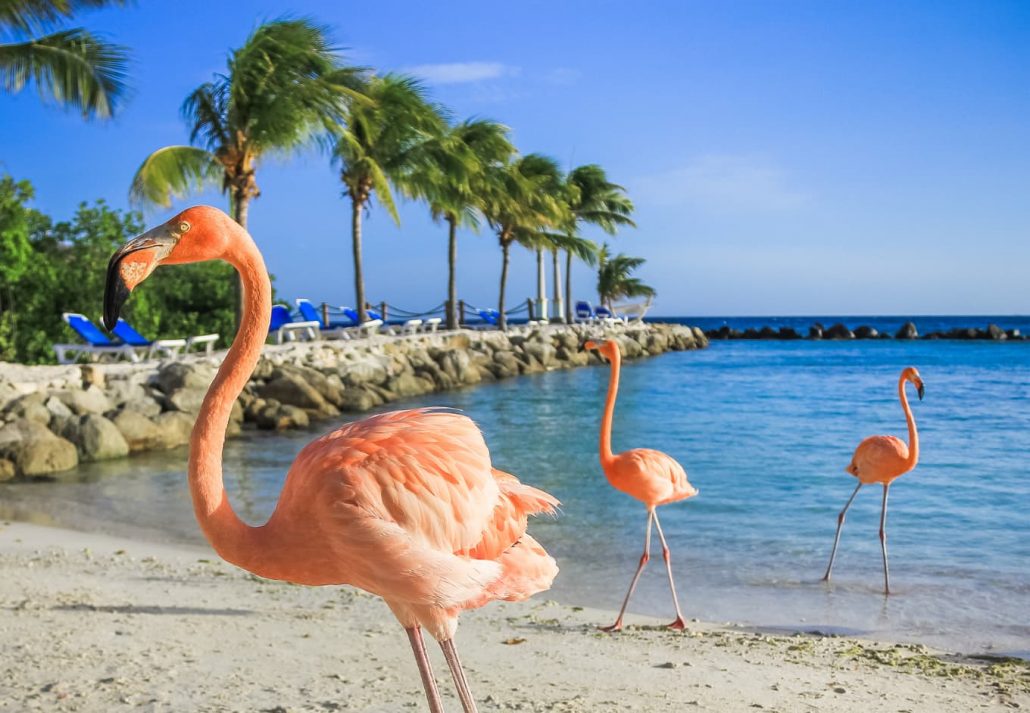 Aruba, known as "One Happy Island," is a place where sunshine, soft sands, and aquamarine waters reign supreme. With year-round sunshine and gentle trade winds, it's the ideal destination for relaxation and water sports. Visit Eagle Beach, one of the world's top-rated beaches, and take a dip in the Caribbean Sea. Explore Arikok National Park for diverse landscapes, natural pools, and the famous Natural Bridge. Aruba promises a unique blend of relaxation and adventure.
Dominican Republic: Culture, Luxury, and All-Inclusive Resorts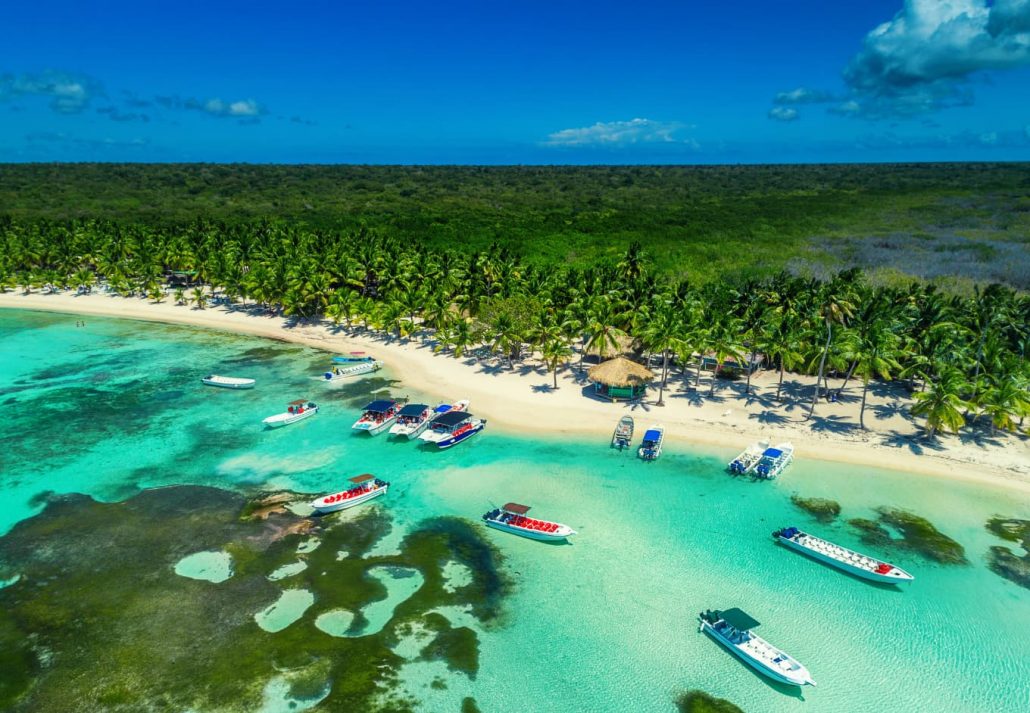 The Dominican Republic is a Caribbean destination with a rich cultural heritage, lush landscapes, and a variety of all-inclusive resorts that make for the best Caribbean vacations. On the country's east coast, Punta Cana offers white sand beaches and luxury accommodations. Explore Saona Island for relaxation on pristine beaches and swimming in natural pools. Santo Domingo, the capital, showcases the historic Colonial Zone and vibrant street art. Immerse yourself in the culture and relaxation of the Dominican Republic. Book your next all-inclusive Dominican Republic experience on CuddlyNest.com now!
FAQ
How much does an average Caribbean vacation cost?
The average cost of a Caribbean vacation costs about $240 per day per person.
What is the best Caribbean island to visit for the first time?
St. Barts, Barbados, and the Bahamas are considered to be the best Caribbean islands to visit for the first time.
What is the cheapest month to go to the Caribbean?
The cheapest month to go to the Caribbean is August.
Which Caribbean islands are not worth visiting?
If you're traveling to islands like Haiti, Trinidad And Tobago, and Puerto Rico we encourage you to exercise caution and stay safe as these islands do have a crime rate.
CuddlyNest provides all accommodations to all travelers at the best price. Find unlimited travel inspiration on our blogs and social media channels Facebook, Instagram, and Pinterest.
You May Also Like:
The 10 Best Things To Do In Atlanta
7 Amazing Hotels in Miami, Florida
The 5 Best Hotels In Atlanta
The 5 Best Miami Resorts
The Ultimate Guide To The Miami Design District
The 5 Best Downtown Miami Hotels
Best Dog-Friendly Vacations In The United States