Boston is a city with a distinct combination of history and contemporary. Its picturesque cobblestone streets and ancient sites contrast with hip clubs, restaurants, and boutiques. Boston has something for everyone, whether you're a history buff, a sports lover, or just seeking a good time. Here's a blog post about what to do in Boston on your next visit.
The Paul Revere House must be seen when in Boston. This is the oldest structure in downtown Boston and the sole remaining home of the famed patriot and silversmith Paul Revere. Faneuil Hall Marketplace is a historic market where you may shop, eat, and explore. The market has around 70 merchants, cafés, and street entertainers. The Boston Red Sox's home, Fenway Park, is also a must-see. This iconic stadium, which was built in 1912, is the country's oldest. Take a walking tour of the city to get a complete feel of its rich history and amenities, and then go shopping at the Boston Public Market; there's an unending list of things to do and see in Boston.
9 Best Things To Do In Boston
Isabella Stewart Gardner Museum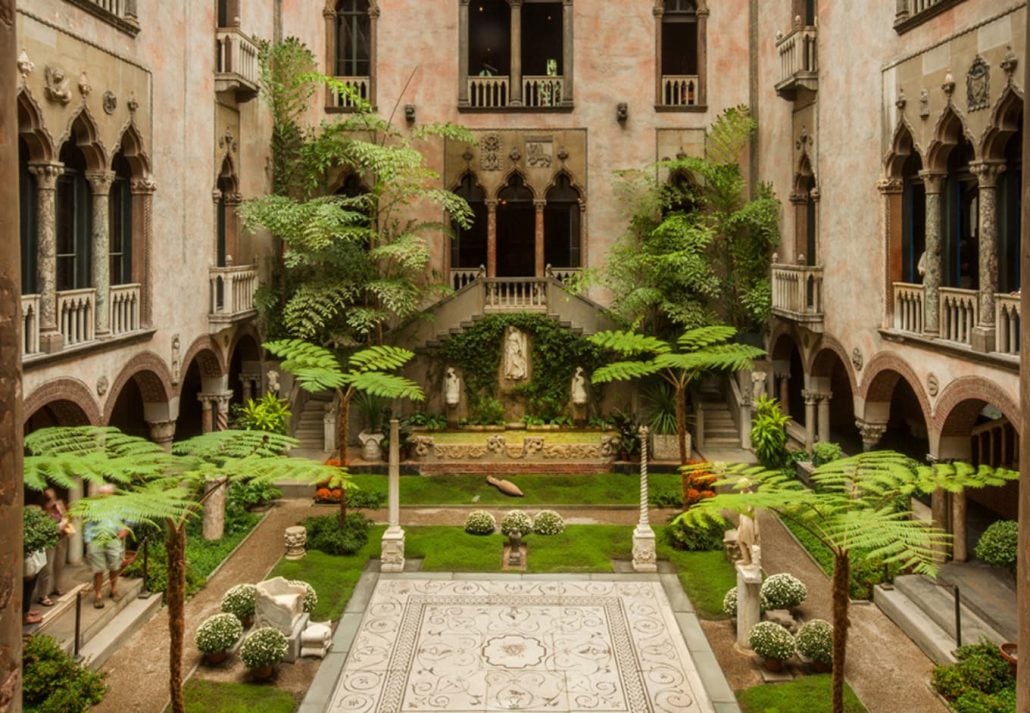 This gorgeous museum was constructed by Isabella Stewart Gardner, an avid art collector in the 1800s, to look like a castle in the center of a lush, green garden. It houses some of Venice's most famous artworks and was also the subject of a robbery in 1990. Any visitor to this museum will be astounded not only by the pieces of art on display but also by the architecture of the building itself.
Boston Public Library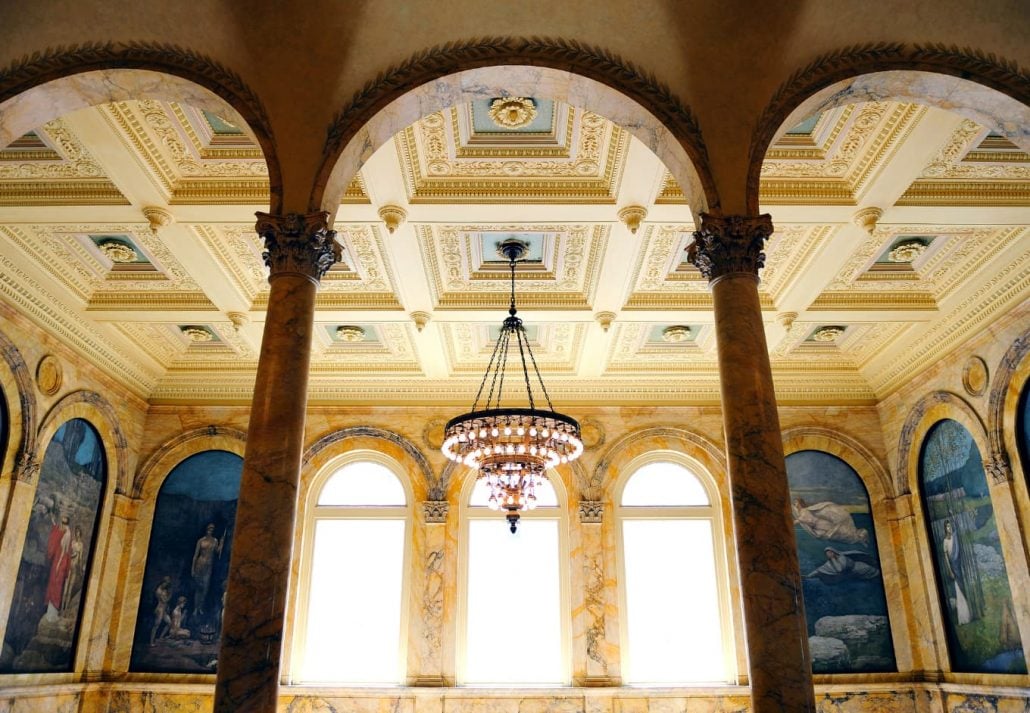 The beautiful Boston Public Library was built in 1848 and is absolutely stunning. It holds every book that a book enthusiast could possibly want, being a true haven for all readers. This was the country's largest free public library, and it currently provides all of its volumes for free to readers. There is even a free tour of the museum.
Boston Public Garden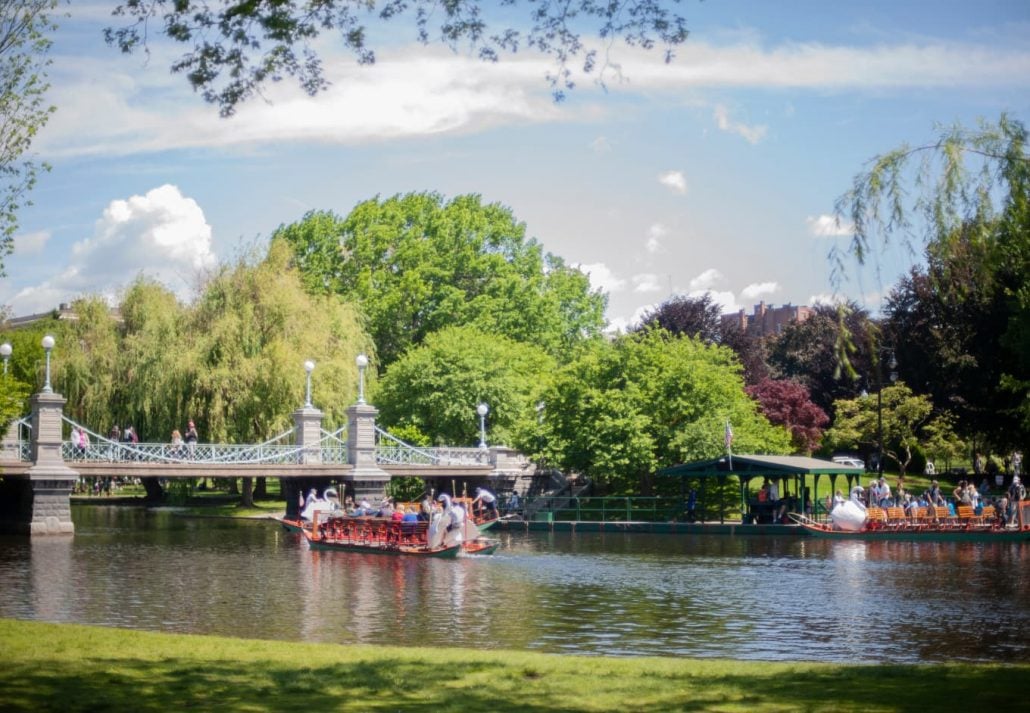 This magnificent park with a beautiful pond that you can paddle about in Swan boats that you can hire is the perfect green haven to rest in amidst the rush and bustle of the city. It gives the much-needed peace and serenity that you may be looking for in a hectic city like Boston. The Victorian influences may be seen in the floral patterns that run across the garden as well as the exotic trees that line it. Admire the beautiful fountain and the 80+ different types of plants that may be found here. This is definitely a refuge in the midst of the metropolis.
Boston Common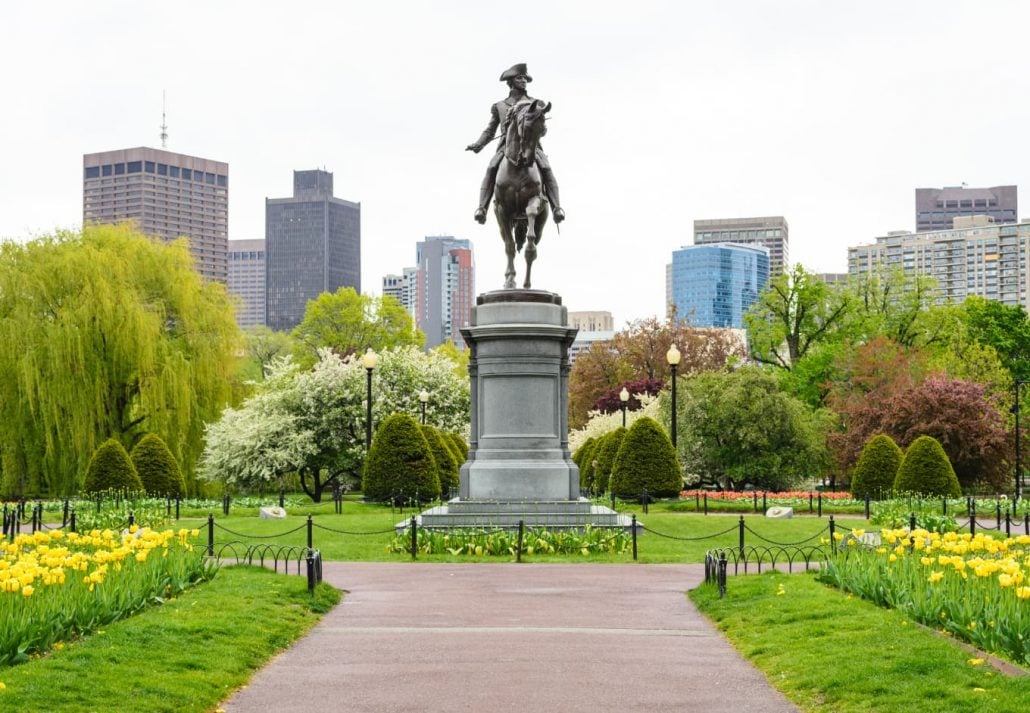 The Boston Common Park is the country's oldest public park. This is the ideal picnic area with the lushest, green vistas in a calm sanctuary in the middle of the city. The Boston Common played an important role in the evolution of environmentalism, landscape design, and history. It has spots for relaxation, tables to sit and enjoy the sun, and even a fantastic dog park. We recommend also going on the Freedom trail from this park as this is starting point.
Boston Harbor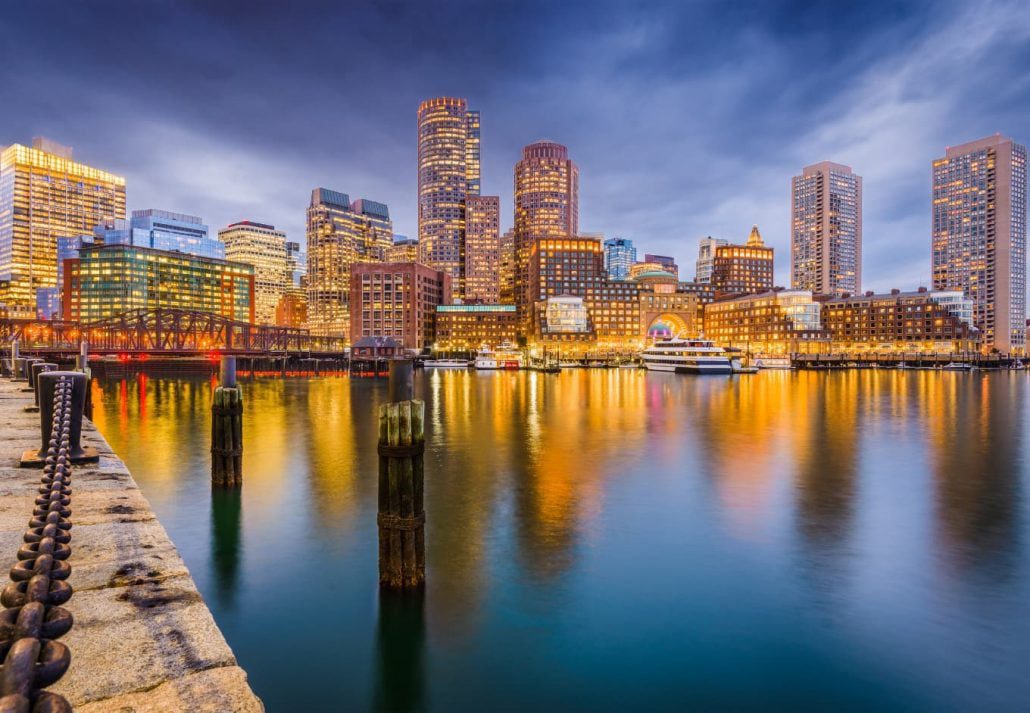 What used to be a very major trading port in the 1600s is now a hub of the best restaurants, museums, and beaches where locals and tourists love to unwind. The historic Boston Tea Party event has been memorialized in a museum and we highly recommend visiting it. The Boston Harbor also has a new casino resort called Encore Boston Harbor that is a must-visit for all tourists.
Newbury Street
Newbury Street is a boulevard that is well-known for its shopping, eating, and entertainment options. Everything from high-end designer boutiques to antique shops may be found here. There are also numerous restaurants and cafés to choose from, making it a great place to eat. If you want to be entertained, head to one of the many live music venues or comedy clubs.
Freedom Trail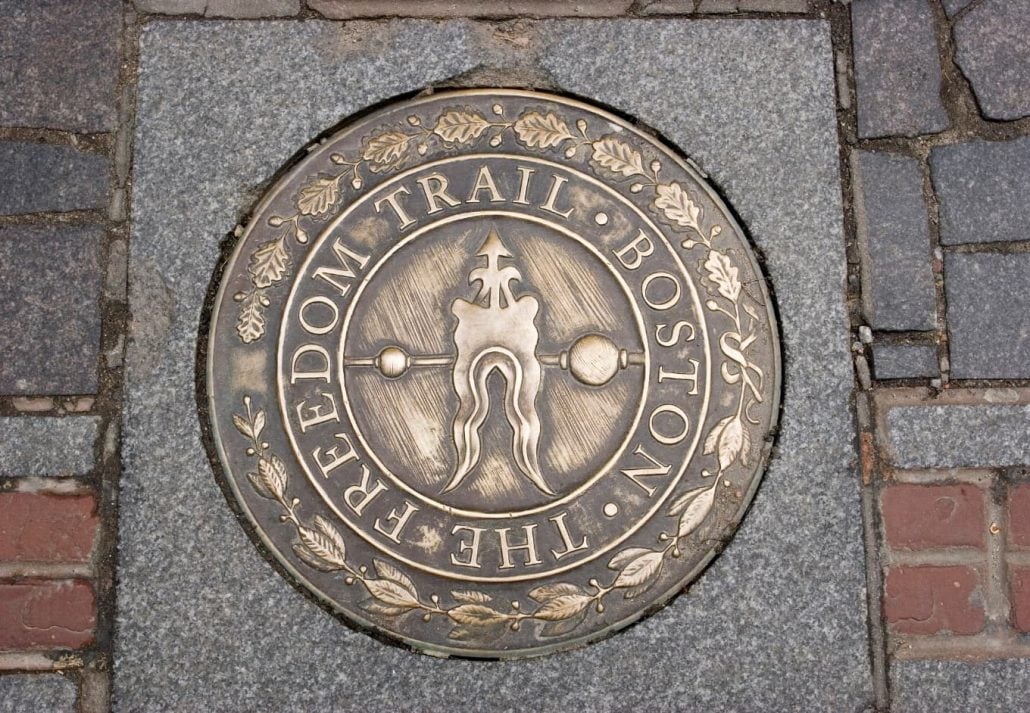 A journey to Boston would be incomplete without a walk along the Freedom Trail, the beginning of which is marked with a marker on the street walkway. The Old North Church, the USS Constitution Museum, and the Massachusetts State House are among the 16 historically significant monuments on this 2.5-mile circle. Along the route, you'll learn about the Revolutionary War and the city's role in the formation of the United States. It's a fantastic opportunity to visit the city while learning about its history.
Museum Of Fine Arts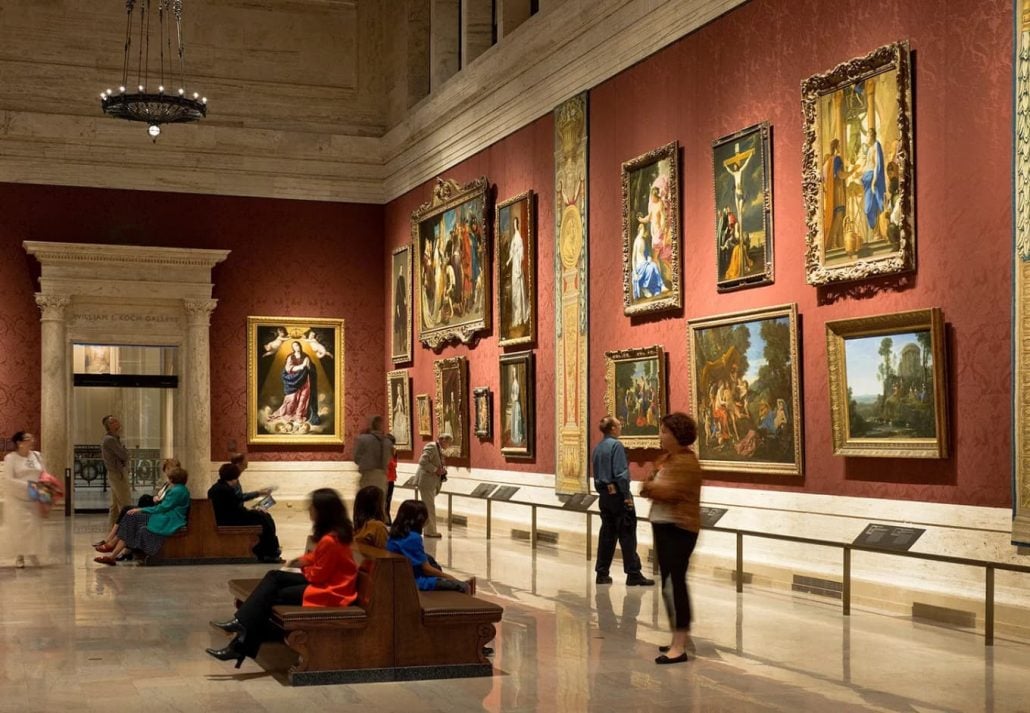 For art lovers, the Museum of Fine Arts is a must-see. It is one of the world's largest art museums, containing about 450,000 works of art. Here you may find anything from ancient Egyptian antiques to contemporary paintings and sculptures. The museum also hosts a number of special exhibitions throughout the year, so there is always something new to see. Furthermore, the museum offers a variety of educational programs and excursions, including guided gallery tours, lectures, and workshops.
Franklin Park Zoo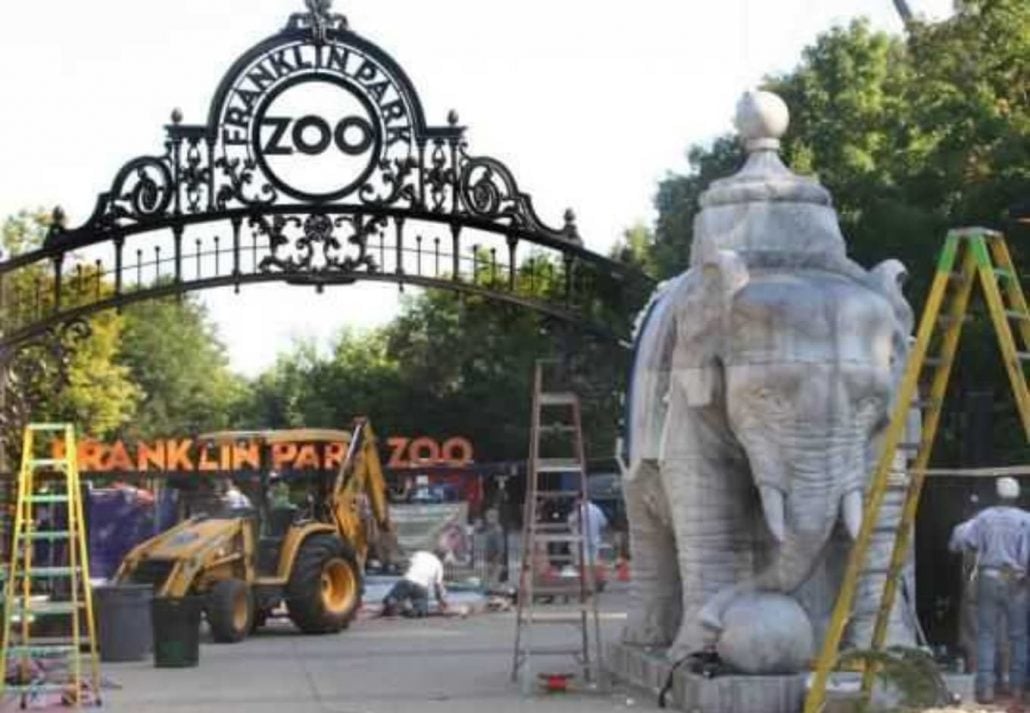 More than 220 animal species call this 72-acre zoo home, including lions, tigers, bears, and monkeys. The zoo also has interactive exhibits such as the "Tropical Forest" and the "Gorilla Habitat." You may ride the "Zooline Railroad" or attend a show at the "Zoolights" display during the Christmas season. There are other educational activities offered at the zoo, such as behind-the-scenes tours, animal interactions, and even sleepovers. If you appreciate animals or are looking for a fun family outing, the Franklin Park Zoo is a fantastic place to visit.
FAQ
Is there anything cool to do in Boston?
There are plenty of cool things to do in Boston. We recommend visiting:
Isabella Stewart Gardner Museum
Boston Public Library
Boston Public Garden
Boston Common
Boston Harbor
Newbury Street
Freedom Trail
Museum Of Fine Arts
Franklin Park Zoo
How do I spend a day in Boston?
If you have just one day to spend in Boston, we recommend visiting the following places:
Boston Public Garden
Boston Harbor
Newbury Street
Freedom Trail
What should I do in Boston for 2 days?
If you're visiting Boston for two days, we recommend visiting:
Bunker Hill Monument
Boston Harbor
Charles Street
Freedom Trail
Boston Museum Of Science
Isabella Stewart Gardner Museum
How can I spend 3 days in Boston?
If you're visiting Boston for three days, we recommend visiting:
Boston Public Garden
Boston Harbor
Newbury Street
Freedom Trail
Boston Museum Of Science
Isabella Stewart Gardner Museum
Quincy Market
Samuel Adams Brewery
Boston Ballet
CuddlyNest provides all accommodations to all travelers at the best price. Find unlimited travel inspiration on our blogs and social media channels Facebook, Instagram, and Pinterest.
You May Also Like:
The 8 Best Restaurants In Boston, Massachusetts
6 Amazing Free Things To Do In Boston, MA
The Best Hotels In Boston, Massachusetts
How To Get From Boston To Cape Cod: 5 Ways
The 7 Best Cheap City Breaks in the USA
The 10 Best Street Food Cities In The USA
The 13 Most Romantic Towns In The USA