Stunning architecture, delicious food, history-filled sites, and unrivaled cultural attractions make Barcelona one of the most enticing European cities.
As you prepare to embark on your journey to this vibrant city, it's important to equip yourself with essential information and tips to make the most of your visit.
That's why we created this comprehensive guide with all you need to know about traveling to Barcelona.
Read on to discover the essential Barcelona travel tips, including the best time to visit the city, where to stay, what to eat, how to be safe during your Barcelona trip, and more.
The Best Barcelona Travel Tips
The Best Time To Visit Barcelona, Spain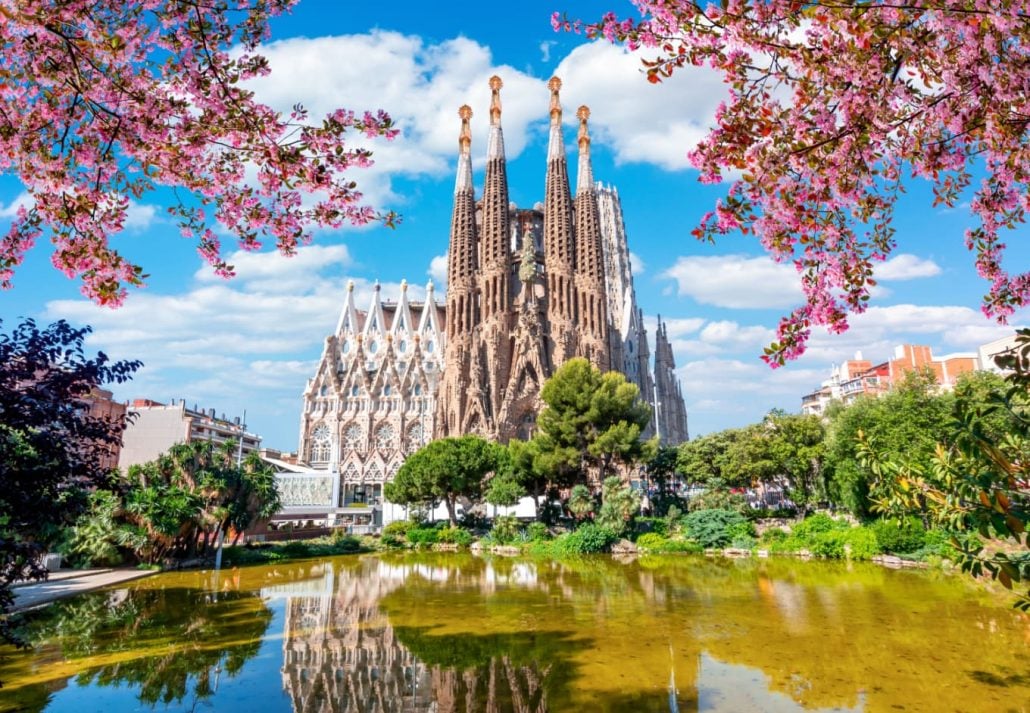 Here's a breakdown of the best time to visit Barcelona based on weather, and prices.
For The Best Weather:
Visit Barcelona during Spring or Summer (March to September). Temperatures are warm, generally hovering at around 22ºC during spring, and 28ºC during the summer.
Rainfall is generally minimal, and daylight hours are longer, creating the perfect conditions for sightseeing and a beach vacation.
For the Lowest Prices & Fewer Crowds:
Go to Barcelona during the shoulder season, in autumn (September to November).
The winter months (excluding the Christmas holidays and New Year) are also a cheap time to visit Barcelona.
During these seasons, you're more likely to find cheap flights and score deals for accommodations.
The months of January and February are the cheapest times for visiting Barcelona.
Make sure to read this complete guide to the best time to visit Barcelona for more information.
How To Get To Barcelona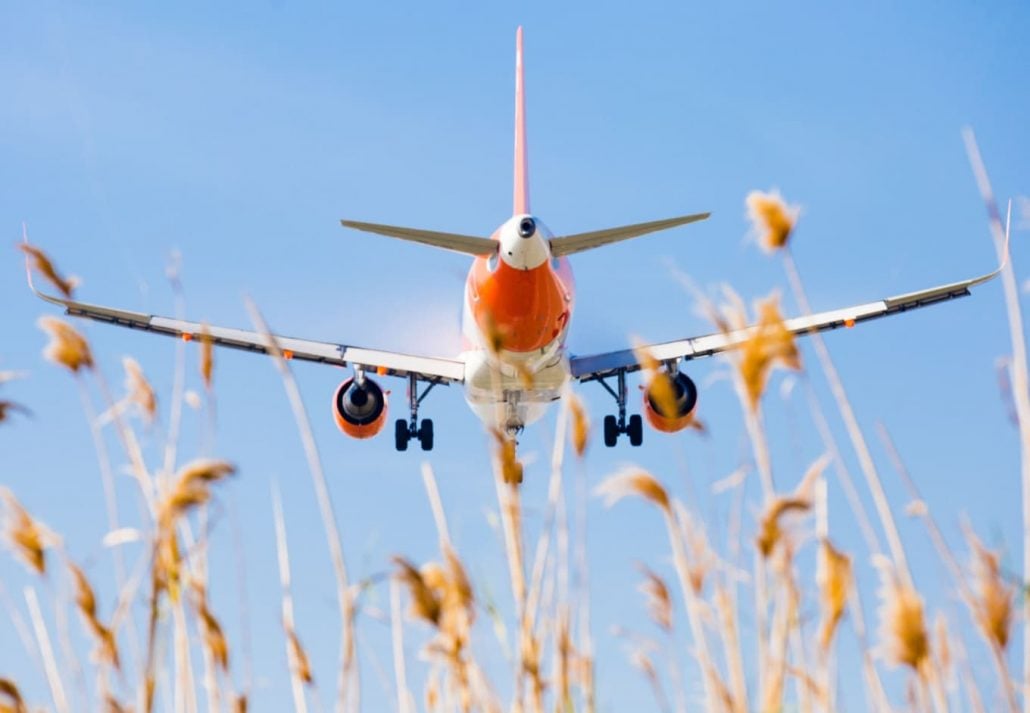 There are several convenient ways to get to Barcelona, depending on your starting point and preferences. Here's a breakdown of the main transportation options:
By Air:
Barcelona-El Prat Airport: Barcelona has a major international airport, Barcelona-El Prat Airport (BCN), located a convenient 10 miles from the city center.
The Barcelona Airport serves numerous airlines and offers direct flights from many destinations around the world.
From the airport, you can easily reach the city center by taxi, airport shuttle, or public transportation.
By Train:
High-Speed Trains (AVE): Spain has an extensive high-speed train network, and Barcelona is well-connected to major Spanish cities such as Madrid, Valencia, and Seville.
The AVE (Alta Velocidad Española) trains are fast, comfortable, and offer a convenient way to travel between cities.
The main train station in Barcelona is Barcelona Sants, located in the Eixample district, which serves as a hub for both domestic and international train routes.
By Bus:
Long-Distance Buses: Barcelona is connected to various cities in Spain and other European destinations through long-distance bus services.
Companies like Alsa, Eurolines, and FlixBus operate frequent routes to and from Barcelona.
The main bus station in Barcelona is Estació d'Autobusos Barcelona Nord, located near the Arc de Triomf.
By Car:
Road Networks: Barcelona is easily accessible by car, and Spain has an extensive network of highways and well-maintained roads.
If you prefer the flexibility of driving, you can rent a car and reach Barcelona via the road network.
However, keep in mind that traffic and parking can be challenging in the city center, so it's recommended to park outside the city and use public transportation to explore.
By Sea:
Cruise Ships: Barcelona is a popular port of call for many Mediterranean cruise itineraries. If you're taking a cruise, you may arrive at the Port of Barcelona, located close to the city center.
From there, you can easily access the city by taxi, public transportation, or on foot depending on the proximity of your ship's dock.
Note: Consider your starting point, travel preferences, and budget when choosing the best way to get to Barcelona.
Flight is typically the most common and convenient option for international travelers, while trains and buses are great choices for domestic or regional travel.
How To Get Around in Barcelona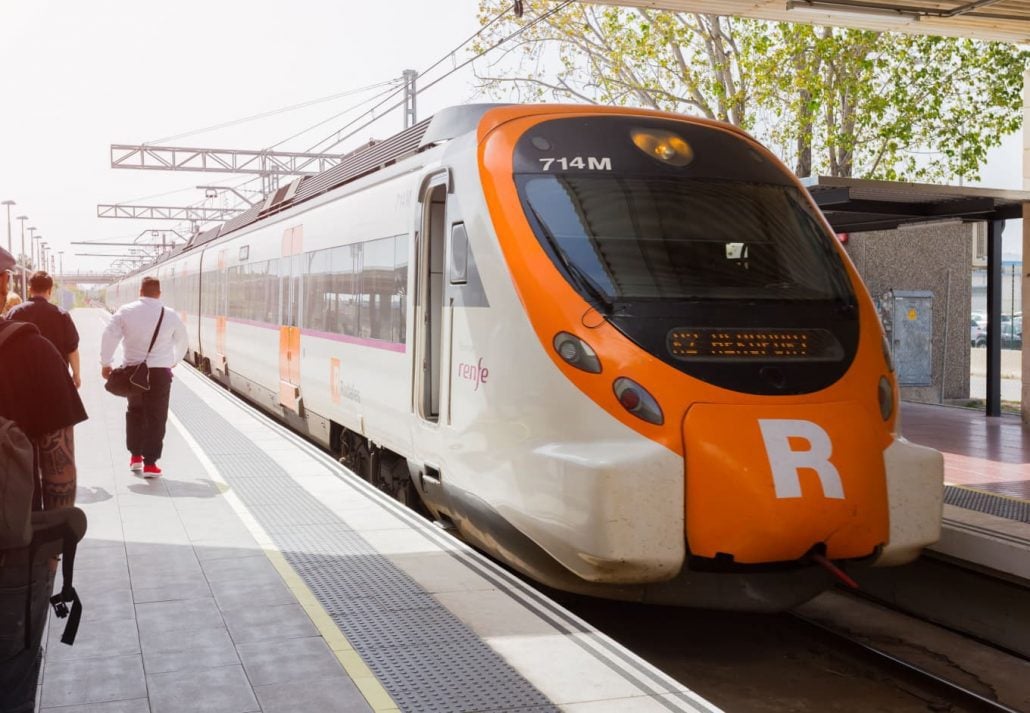 Consider your needs, itinerary, and budget when choosing the best mode of transportation in Barcelona.
Here's a breakdown of the main transportation options and their advantages and disadvantages:
Metro:
The Barcelona metro system connects major attractions, neighborhoods, and the El Prat airport.
It is composed of 8 lines: L1, L2, L3, L4, L5, L9, L10, and L11, which are managed by the company TMB (Transports Metropolitans de Barcelona).
And 4 lines L6, L7, L8, and L12 belong to the FGC (Ferrocarrils de la Generalitat de Catalunya).
Operating hours: Monday to Thursday from 5:00 AM to midnight | Fridays and nights before public holidays from 5 AM to 2 AM | Saturdays from 5 AM continuing into the next day | On Sundays, it's open all day until midnight.
Advantages: Barcelona's metro system is extensive, covering the city and its outskirts. It is fast, reliable, and a popular choice for getting around.
Disadvantages: During peak hours, the metro can get crowded. It may not provide a scenic view of the city, but it's the fastest way to travel long distances.
Bus:
The Barcelona bus network has over 100 lines and covers the entire city.
Running times vary according to the bus route. However, most services start between 4:25 am and 5 am and run until 11 pm.
Barcelona has a night-bus service (NitBus) that serves most of the city and its suburban area.
Night buses usually begin between 10:40 pm and 11:40 pm and end between 5 am and 6 am.
Advantages: Barcelona has an extensive bus network that covers areas not served by the metro. Buses offer a chance to see the city while traveling, and some routes provide scenic views.

Disadvantages: Buses can be slower than the metro due to traffic congestion. During peak hours, buses may also become crowded. It's essential to keep an eye on the bus stops and route information as they can vary.
Car:
Advantages: Renting a car provides flexibility and freedom to explore Barcelona and its surrounding areas at your own pace. It's convenient for day trips or visits to destinations outside the city. However, it's recommended to park outside the city center and use public transportation within Barcelona to avoid traffic and parking challenges.

Disadvantages: Traffic in Barcelona can be congested, especially in the city center. Finding parking spaces can be difficult and expensive. Additionally, certain areas of the city have restrictions on private vehicles, and driving regulations may differ from your home country.
Taxi:
Advantages: Taxis are widely available in Barcelona, and they offer a convenient door-to-door service. They can be found at designated taxi ranks or hailed on the street. Taxis are especially useful for traveling late at night or when carrying heavy luggage.

Disadvantages: Taxis can be more expensive compared to other modes of public transportation. It's important to ensure that the taxi has a working meter and to be aware of any additional charges, especially at night or during special events.
Public transport tickets & fares:
The public transport in Barcelona operates an integrated fare system.
You can transfer for free within 1h15 of validating your ticket to the different means of transport (metro, bus, tram, or Ferrocarril) you'll need to get to your destination.
Single TMB ticket: €2.40
This is the perfect option if you use public transport very rarely.
Single tickets can be purchased at the TMB machines in the metro stations, or from the bus drivers. They accept coins, notes, and credit cards.
The TMB ticket is valid for only one journey on the metro, bus, or Montjuïc funicular. It is an individual non-integrated ticket.
T-Casual tickets are not valid at the airport metro stops T1 and T2.
T-Casual card: €11.35
It allows you to make 10 trips on all lines of the network for a price of €11.35.
You can purchase the T-Casual card on the TMB bus and metro automatic vending machines.
T-Dia card: €10.50 (1 zone)
This individual ticket allows you an unlimited number of journeys in one day, on all modes of transport.
The T-Dia card is valid for only one zone.
Note that Zone 1 is the city center, so chances are you won't need any other type of ticket.
It's also valid for a maximum of one round trip to or from Aeroport T1 and Aeroport T2 metro stations on line L9 Sud.
You can purchase the T-Dia card on the TMB bus and metro automatic vending machines.
Barcelona Travel Costs & Budget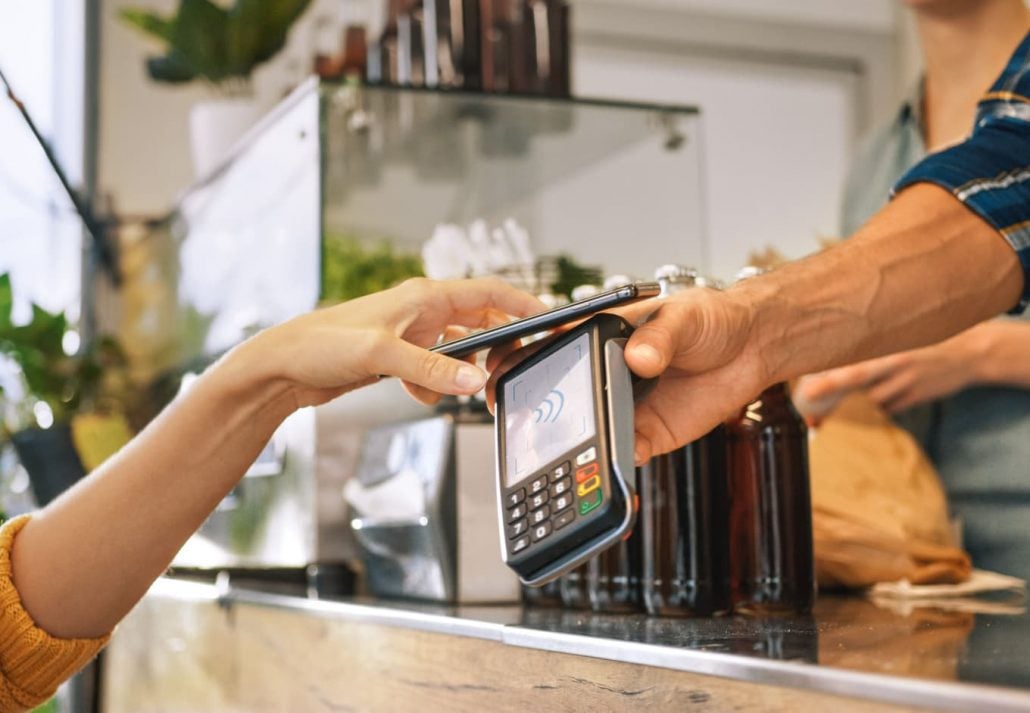 The travel costs in Barcelona can vary depending on your travel style, preferences, and the activities you plan to engage in.
However, here are some approximate daily budget ranges to give you an idea of the expenses you might encounter:
Budget Traveler:
For budget-conscious travelers, a daily budget of around €50-€80 per person can be sufficient. This would cover a basic accommodation option such as a hostel or budget hotel, meals at affordable local restaurants or street food stalls, public transportation costs, and visits to free attractions or low-cost activities.
Mid-Range Traveler:
A daily mid-range budget stays around €80-€150 per person. This would allow for a mid-range hotel or vacation rental, dining at a mix of local and mid-range restaurants, occasional visits to paid attractions, public transportation, and some shopping or leisure activities.
Luxury Traveler:
For those looking for a more luxurious experience, the daily budget can range from €150-€300 or more per person.
This would cover upscale accommodation, fine dining at renowned restaurants, private transportation or taxis, entrance fees to the city's main attractions, and indulging in high-end shopping or entertainment options.
Note: These figures are approximate and can vary based on individual preferences, the season of travel, and exchange rates.
Additionally, costs can be influenced by factors such as the choice of accommodation, dining preferences, frequency of paid attractions, and personal spending habits.
Money Saving Tips For Visiting Barcelona
Visiting Barcelona can be an exciting experience without breaking the bank. Here are some top money-saving tips to help you make the most of your trip:
Plan your visit during the offseason:
Consider visiting Barcelona during the offseason or shoulder seasons (spring, fall, or winter) when prices for accommodations and flights are typically lower. Avoiding the peak tourist season, which is generally summer, can help you find better deals and save money.
Look for accommodation alternatives:
Instead of staying in a traditional hotel, consider alternatives such as hostels, guesthouses, or vacation rentals. Websites like CuddlyNest offer a variety of options at different price points.
Staying in accommodations with kitchen facilities can also help you save money on meals by cooking some of your own food.
Take advantage of free attractions and activities:
Barcelona offers several free attractions and activities that allow you to experience the city without spending a dime.
Some of the best free things to do in Barcelona include strolling along Las Ramblas, exploring the Gothic Quarter, and visiting Parc de la Ciutadella.
Use public transportation:
Barcelona has an excellent public transportation system, including the metro, buses, and trams. Opt for the T-10 card, which allows for ten journeys on any combination of these modes of transport at a discounted rate.
It's more cost-effective than purchasing individual tickets for each trip. Additionally, consider walking or cycling when exploring nearby areas, as Barcelona is a pedestrian-friendly city.
Eat like a local:
Avoid dining in touristy areas where prices tend to be higher. Venture into the neighborhoods and seek out local restaurants, tapas bars, and markets to enjoy authentic and affordable Catalan cuisine.
Look for "menu del día" options, which are fixed-price menus offered during lunchtime at reasonable prices. Consider having a picnic in one of Barcelona's parks with fresh produce from local markets.
Keep an eye on free museum days:
Many museums and attractions in Barcelona offer discounted or free entry on specific days or times. Research in advance and plan your visits accordingly.
Free museum days are usually on the first Sunday of each month and Thursdays from 4 pm to 7 pm.
Use city passes and discount cards:
Barcelona offers various city passes and discount cards that can save you money on attractions, transportation, and dining.
Examples include the Barcelona City Pass, Barcelona Card, and Barcelona Turisme Card. Assess your itinerary and compare the benefits and costs of these cards to determine if they suit your needs.
Stay hydrated with tap water:
Barcelona has excellent tap water quality, so there's no need to purchase bottled water. Carry a reusable water bottle and refill it throughout the day to save on the cost of buying beverages.
Remember to keep track of your expenses, set a budget, and prioritize your must-see attractions and activities. With these money-saving tips, you can enjoy Barcelona without straining your wallet.
9. Go on a free walking tour of Barcelona:
Free walking tours can be excellent to save money while exploring Barcelona. They don't require an upfront fee, as they operate on a pay-what-you-want or tip-based system.
This allows you to determine the value of the tour based on your experience and budget.
Free walking tours are typically conducted by knowledgeable local guides who cover popular attractions and off-the-beaten-path spots that you might not discover on your own.
Useful Read: 15+ Amazing Free Things To Do In Barcelona
Where To Stay In Barcelona: The Best Areas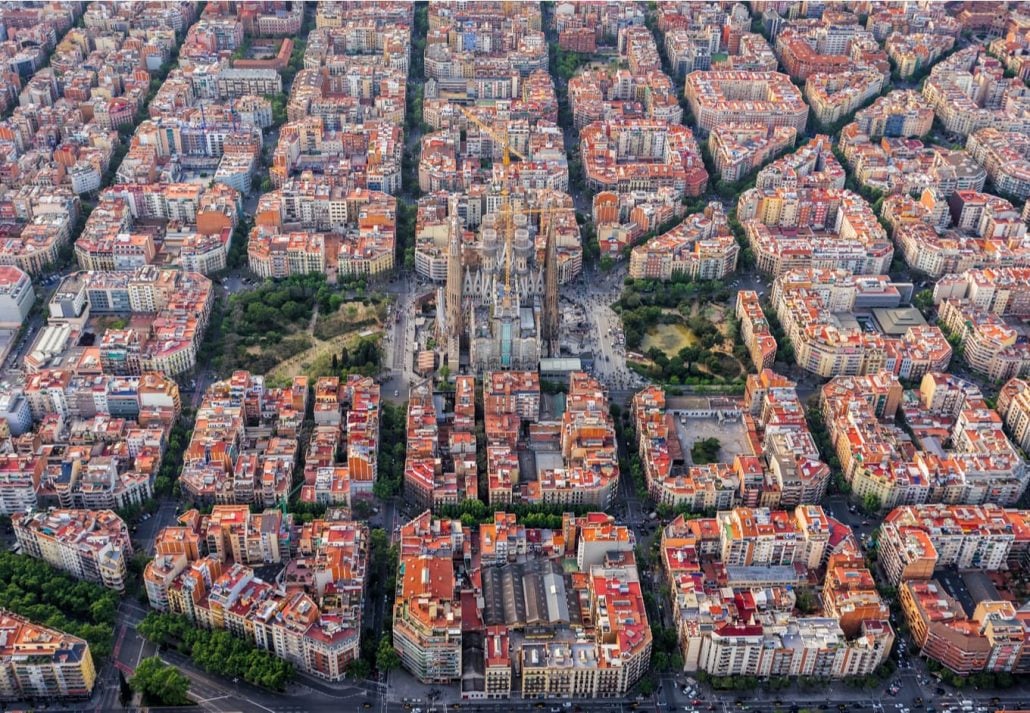 Barcelona has a variety of vibrant neighborhoods, each with its own unique character and attractions.
The best area to stay in Barcelona depends on your preferences, interests, and the kind of experience you're seeking.
Here are some popular neighborhoods to consider:
Gothic Quarter (Barri Gòtic):
Known for its narrow, winding streets and historic charm, the Gothic Quarter is the oldest part of Barcelona.
It's a great choice if you want to be immersed in the city's history and enjoy proximity to iconic landmarks like the Barcelona Cathedral and Plaça Reial.
The area has a vibrant atmosphere with plenty of restaurants, bars, and boutique shops.
El Raval:
Located adjacent to the Gothic Quarter, El Raval is a diverse and eclectic neighborhood. It offers a mix of cultural attractions, trendy bars, and a lively nightlife scene. El Raval is also home to the famous La Boqueria Market and the Museum of Contemporary Art (MACBA).
Eixample:
This neighborhood is known for its grid-like layout and wide avenues. Eixample is famous for its modernist architecture, including the stunning works of Antoni Gaudí such as the Sagrada Família, Casa Batlló, and Casa Milà (La Pedrera).
It's a central and convenient area, which will put you within walking distance of excellent shopping spots, bars, cafes, and restaurants.
Gràcia:
Located just outside the city center, Gràcia has a bohemian and artistic vibe. It features charming squares, independent boutiques, and a vibrant nightlife. Gràcia offers a more local and residential atmosphere while still providing easy access to the city's attractions.
Barceloneta:
If you're seeking a beachside experience, Barceloneta is an ideal choice. This neighborhood is situated along the coastline and offers easy access to the city's sandy beaches. It's a lively area with numerous seafood restaurants, bars, and waterfront promenades.
Poblenou:
Located east of the city center, Poblenou is an up-and-coming neighborhood known for its modern architecture, wide streets, and a more relaxed atmosphere. It offers a mix of residential areas, trendy cafes, and proximity to the beach.
Finding Accommodation in Barcelona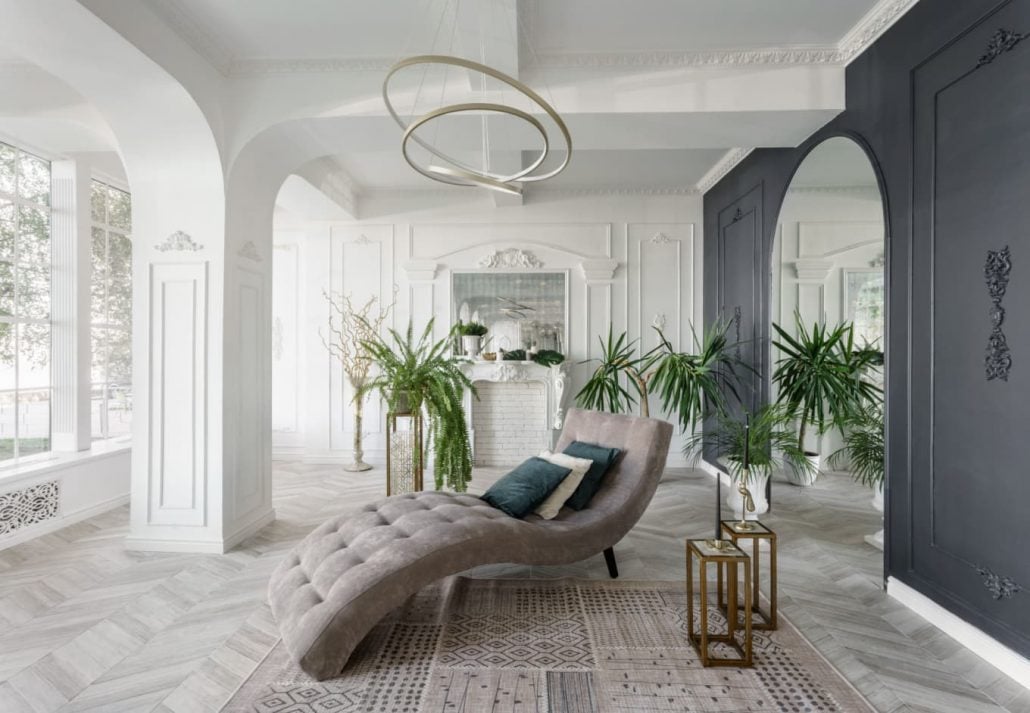 Barcelona offers a wide range of accommodation options to suit different budgets and preferences.
Here are some top options for accommodation in Barcelona. You can book all of these places at the best prices at CuddlyNest.
Hotels:
Barcelona has a variety of hotels ranging from budget options to luxury establishments. The city center, Gothic Quarter, Eixample, and waterfront areas are popular locations for hotels.
Here are some of the best hotels in Barcelona: Hotel Atlantis (Eixample), Mandarin Oriental, Barcelona (Eixample), Acta BCN 40 (El Raval), Vincci Gala (El Born), Hotel Constanza (El Born), Seventy Barcelona (La Sagrada Familia)
Hostels:
Hostels are a budget-friendly option, particularly for solo travelers or those looking to meet fellow travelers.
There are several hostels scattered across the city, with options for dormitory-style or private rooms.
Here are some of the best hostels in Barcelona: Zero Barcelona (Poblenou), Sant Jordi Hostels Sagrada Familia (Sant Martí), Casa Gracia Barcelona (Gracia), Barcelona Pere Tarrés Hostel (Les Corts), Free Barcelona Hostel (Eixample), St Christopher's Inn, Barcelona Hostel (Eixample)
Vacation Rentals:
Barcelona has a wide selection of vacation rentals, including apartments, villas, and guesthouses.
Websites like CuddlyNest offer various options, allowing you to find accommodation with kitchen facilities, multiple bedrooms, and a more home-like experience.
Here are some of the best vacation rentals in Barcelona: Eric Vökel Boutique Apartments Gran Vía Suites (Eixample), Mayerling Abamita Apartments (El Born), Bacardi Central Suites (Las Ramblas), You Stylish (Gracia)
How Much Time Do You Need In Barcelona?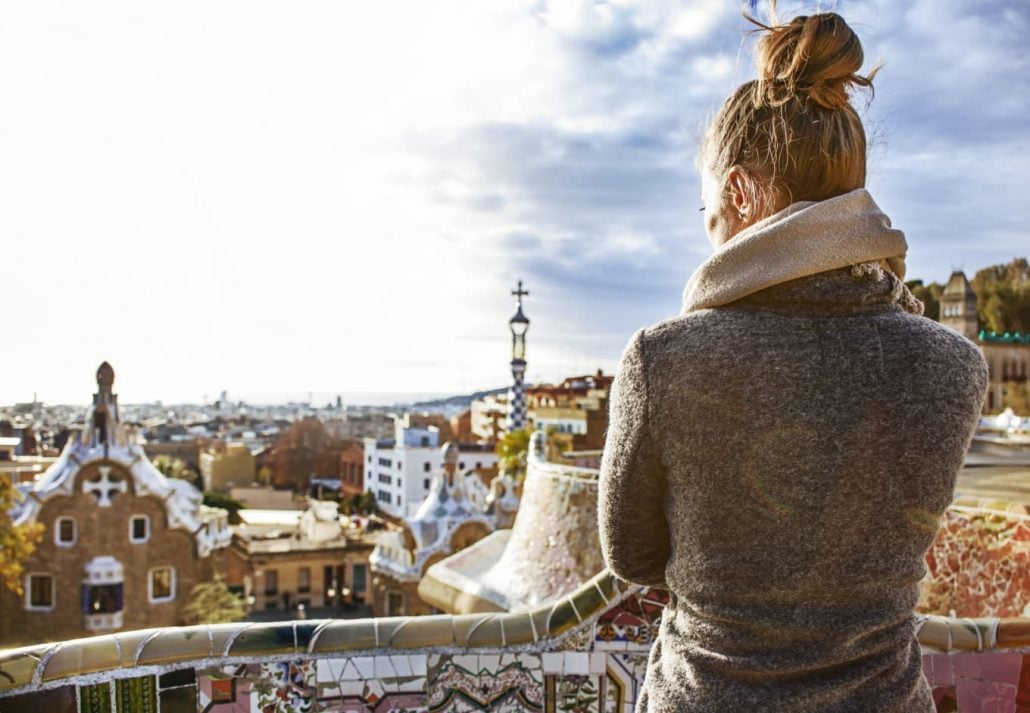 The amount of time you need in Barcelona depends on your interests, the activities you plan to do, and the pace at which you prefer to explore the city.
However, to get a well-rounded experience and visit the main attractions, it is recommended to spend at least 3 to 4 days in Barcelona.
This timeframe allows you to explore the city's iconic landmarks, immerse yourself in its rich culture, and enjoy the vibrant atmosphere.
Tipping Culture In Barcelona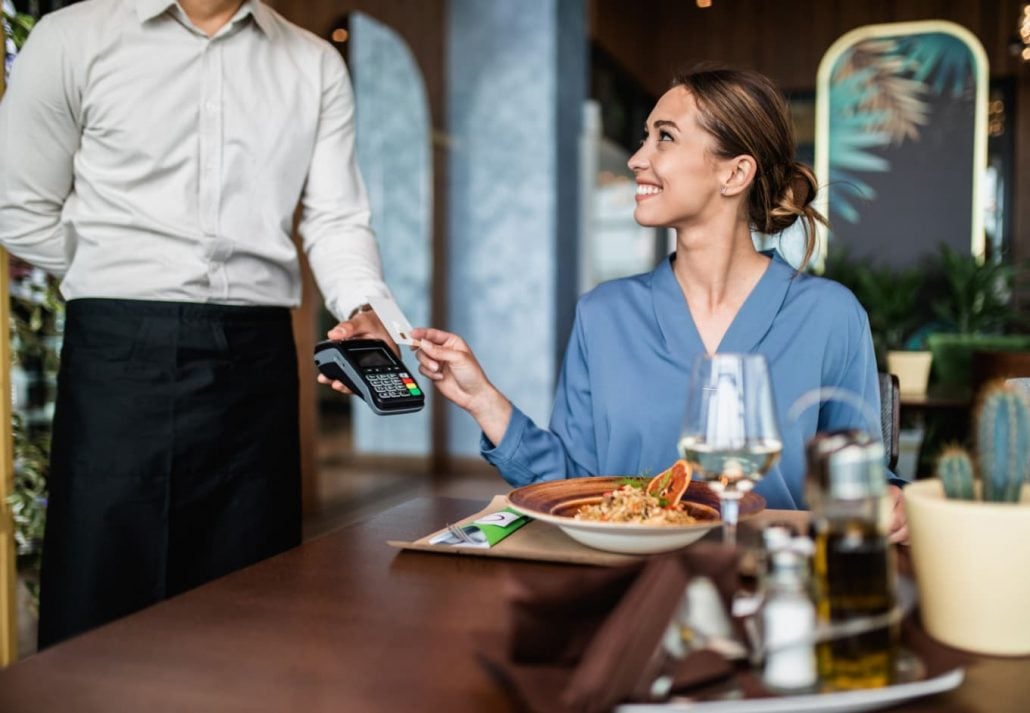 Tipping is not mandatory in Barcelona but is always appreciated as a gesture of satisfaction with the service. Here's a guide to the tipping culture in Barcelona:
Restaurants, Cafes & Bars:
In restaurants and cafés, you can leave a small amount, typically around 5-10% of the total bill. You can either round up the bill or leave some loose change on the table. If you received exceptional service or dined at a more upscale establishment, you may choose to tip slightly more.
Taxi Drivers:
It is not customary to tip taxi drivers in Barcelona, but rounding up the fare to the nearest euro or leaving some small change is appreciated.
Hotel Staff:
It is customary to tip hotel staff, such as bellhops or concierges, for their assistance. It's common to tip a small amount, usually a few euros, depending on the level of service provided.
Other Services:
For other services like hairdressers, spa treatments, or tour guides, tipping is not mandatory but appreciated. You can consider tipping around 5-10% of the total cost or rounding up the bill as a gesture of satisfaction.
Safety Travel Tips For Visiting Barcelona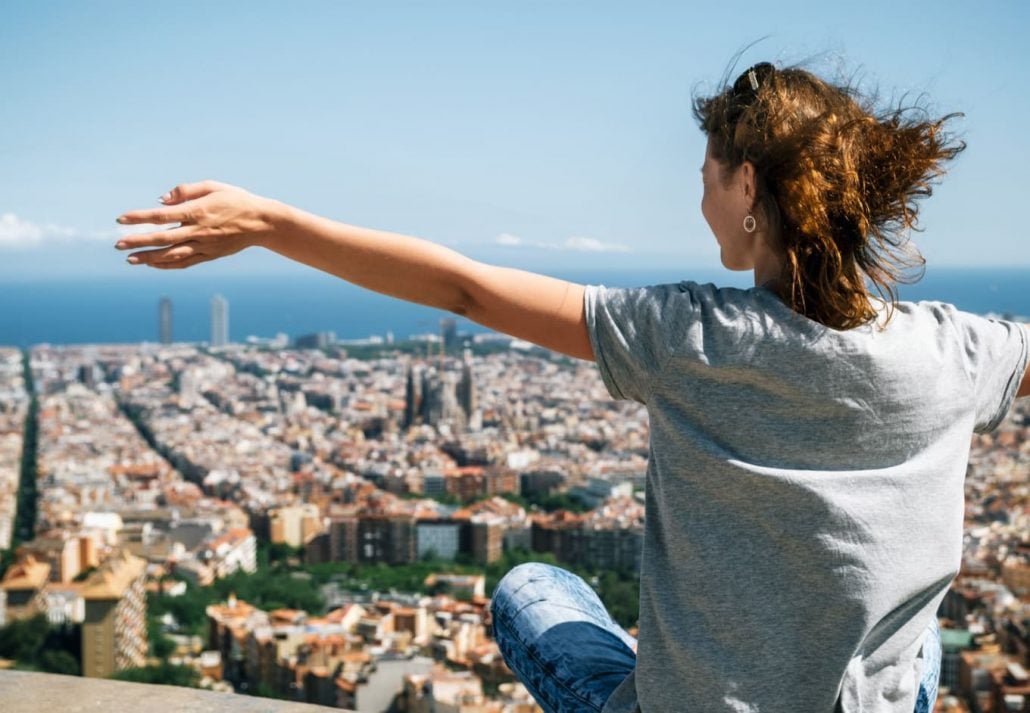 Barcelona is generally a safe city, but it's always wise to take certain precautions to ensure a smooth and secure trip. Here are some top safety tips for visiting Barcelona:
Be cautious of pickpockets. Always vigilant in crowded areas, tourist attractions, public transportation, and busy streets.

Keep an eye on your belongings, especially wallets, purses, and smartphones.

Stay in well-populated areas, and avoid wandering into unfamiliar or poorly lit areas at night, especially if you're alone.

Be cautious with your personal information, especially when using public Wi-Fi networks. Use secure and reputable networks.

Keep important documents secure. Make copies of your passport, identification, and other important documents before your trip. Keep the originals in a safe place, such as a hotel safe, and carry the copies with you while exploring the city.

Familiarize yourself with common Barcelona tourist scams and traps (petition signing distraction, fake police, fake tourists pretending that they're lost, etc).

Always refuse strangers trying to give you "gifts". This scam is popular throughout Europe.
Essential Words To Learn Before Visiting Barcelona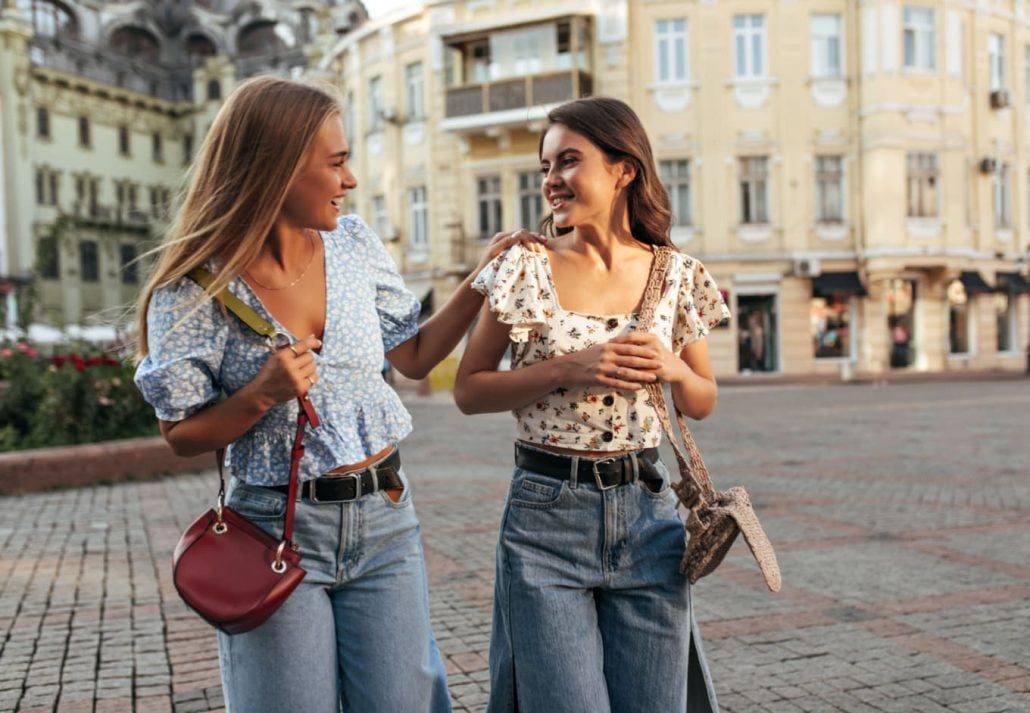 Barcelona has two co official languages, Catalan and Spanish (also known as Castilian).
Catalan is the predominant language in Catalonia, the region where Barcelona is located, and it holds a special status as the co-official language alongside Spanish.
Spanish, is widely understood and spoken throughout Barcelona. It is commonly used in commercial interactions, tourism, and as a lingua franca among people from different regions of Spain.
Overall, visitors to Barcelona can generally get by with English and Spanish, but it is also appreciated if you make an effort to learn a few basic phrases in Catalan as a sign of respect for the local culture.
Here's a list of essential phrases and words in both Catalan and Spanish that can be useful during your visit to Barcelona:
Essential Catalan phrases/words:
Hello – Hola
Goodbye – Adéu
Please – Si us plau
Thank you – Gràcies
Excuse me – Perdó
Yes – Sí
No – No
I don't understand – No ho entenc
Do you speak English? – Parles anglès?
How much does it cost? – Quant val?
Where is…? – On és…?
Can you help me? – Em pots ajudar?
I would like… – Voldria…
Can I have the bill, please? – Em pots portar el compte, si us plau?
Cheers! – Salut!
Essential Spanish phrases/words:
Hello – Hola
Goodbye – Adiós
Please – Por favor
Thank you – Gracias
Excuse me – Perdón
Yes – Sí
No – No
I don't understand – No entiendo
Do you speak English? – ¿Hablas inglés?
How much does it cost? – ¿Cuánto cuesta?
Where is…? – ¿Dónde está…?
Can you help me? – ¿Puedes ayudarme?
I would like… – Me gustaría…
Can I have the bill, please? – ¿Me traes la cuenta, por favor?
Cheers! – ¡Salud!
Tickets For Attractions in Barcelona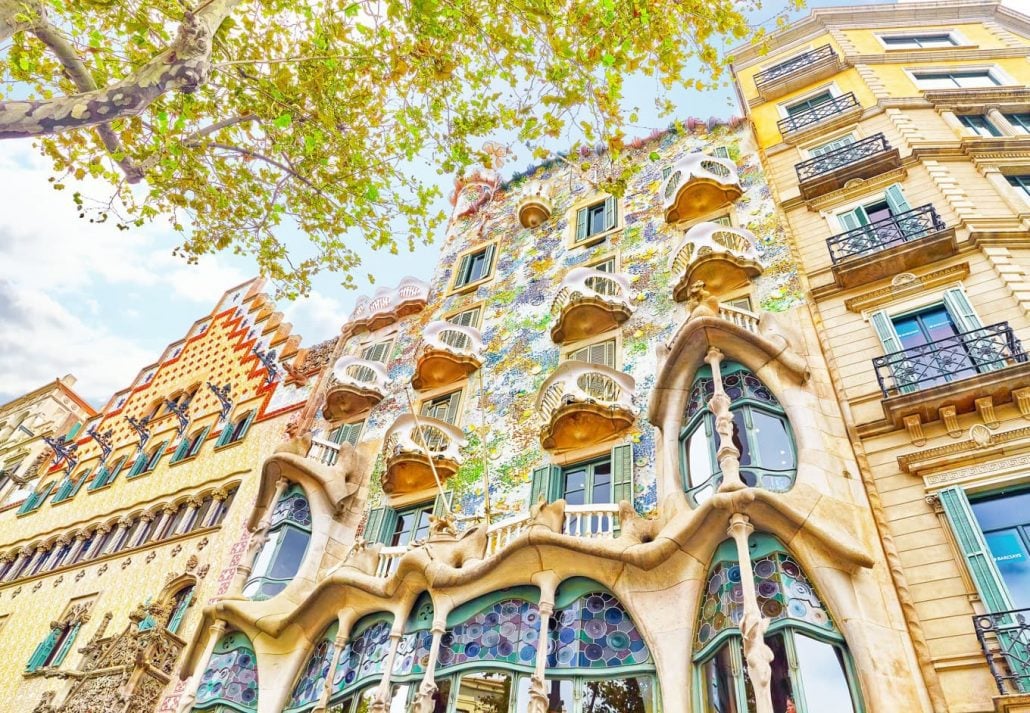 Popular attractions in Barcelona like La Sagrada Familia, Casa Mila, Casa Batllo, Park Güell, and Park Güell can have extremely long waiting times, especially during the peak tourist season.
Here are some top tips to consider when it comes to buying tickets for the main sights in Barcelona:
Purchase tickets in advance:
For popular attractions like (Sagrada Família, Park Güell, Casa Batlló, and Fc Barcelona Stadium) it's highly recommended to buy tickets online in advance, especially during peak tourist seasons.
This allows you to secure your preferred date and time, avoid long queues, and ensure entry to the attraction.
Check official websites:
Visit the official websites of the attractions you plan to visit to check ticket availability, prices, and any special offers. Official websites often provide the most accurate and up-to-date information about ticket options, guided tours, and any restrictions or closures.
Look for skip the line tickets:
Many attractions in Barcelona offer skip-the-line or fast-track tickets, which allow you to bypass the regular entrance queues and save time. These tickets are worth the investment if you have limited time or prefer to avoid waiting in long lines.
Consider combination tickets or passes:
If you plan to visit multiple attractions, consider purchasing combination tickets or city passes that offer discounted entry to several sites.
Examples include the Barcelona City Pass, which includes skip-the-line access to major attractions and a travel card for public transportation, or the Barcelona Turisme Card, which offers free or discounted entry to museums, attractions, and unlimited public transportation.
The Top Attractions To Visit In Barcelona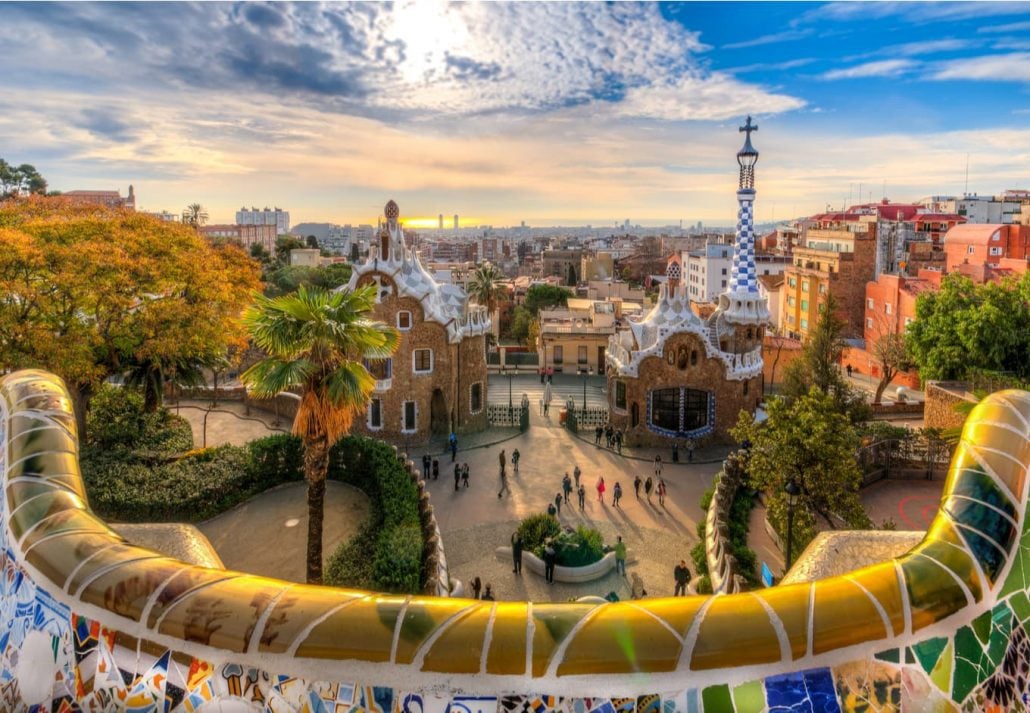 Barcelona is a vibrant and culturally rich city with numerous attractions to explore. While personal preferences may vary, here are some top attractions in Barcelona that you shouldn't miss:
La Sagrada Família:
This iconic basilica, designed by Antoni Gaudí, is a masterpiece of modernist architecture. Its intricate facades, stunning stained glass windows, and unique design make it a must-visit attraction in Barcelona.
Park Güell:
Another Gaudí masterpiece, Park Güell is a whimsical public park with colorful mosaic tile work, unique structures, and panoramic views of the city. Explore the park's vibrant gardens, terraces, and iconic lizard sculpture.
Gothic Quarter (Barri Gòtic):
Immerse yourself in the historic heart of Barcelona by wandering through the narrow medieval streets of the Gothic Quarter. Discover charming squares, Gothic architecture, ancient Roman ruins, and a lively atmosphere.
La Rambla:
La Rambla, also known as Las Ramblas, is Barcelona's main thoroughfare. This tree-lined, bustling pedestrian street is dotted with shops, restaurants, and street performers. Take a leisurely stroll, indulge in local delicacies at La Boqueria market, and soak in the lively atmosphere.
Casa Batlló and Casa Milà (La Pedrera):
These two architectural marvels by Gaudí showcase his unique style and creative genius. Casa Batlló features a stunning facade and imaginative interior, while Casa Milà is renowned for its undulating stone facade and rooftop terrace.
Montjuïc Hill:
Explore Montjuïc, a hill overlooking the city that offers a wealth of attractions. Visit Montjuïc Castle, enjoy panoramic views from the Mirador de l'Alcalde, explore the Magic Fountain of Montjuïc, or visit museums like the Museu Nacional d'Art de Catalunya (MNAC) and the Fundació Joan Miró.
Picasso Museum:
Located within 5 adjacent medieval palaces on Barcelona's Montcada Street, The museum houses an extensive collection of Picasso's early and formative works, providing insight into his artistic journey.
Barceloneta Beach:
Barcelona's vibrant beach neighborhood has sandy shores, a lively promenade, and a variety of beachfront restaurants and bars. Enjoy a day of relaxation, soak up the sun, or take a leisurely stroll along the waterfront.
Camp Nou:
Football fans shouldn't miss a visit to Camp Nou, the home stadium of FC Barcelona. Take a guided tour of the stadium, visit the club museum, and immerse yourself in the history and passion of one of the world's most iconic football clubs.
Montserrat:
Montserrat is one of the best day trips from Barcelona. This stunning mountain range is home to the dreamy Benedictine monastery of Santa Maria de Montserrat and is surrounded by some of Catalonia's most beautiful landscapes.
Tips For Eating and Drinking in Barcelona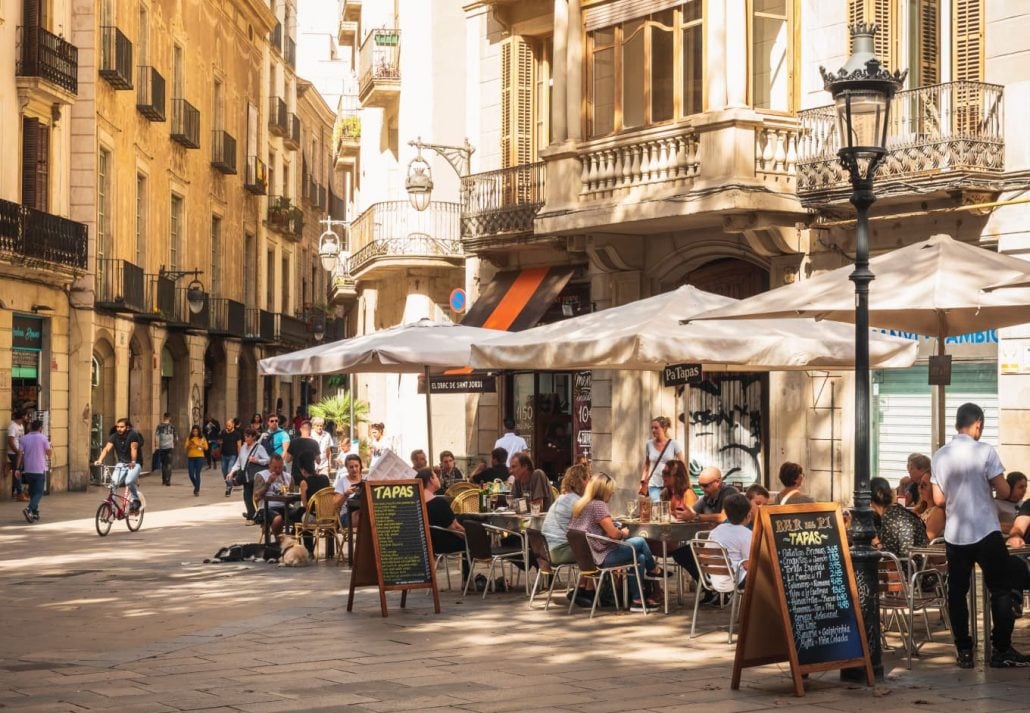 Barcelona has a world-class food scene, with options catering to every taste and budget. While visiting the city, you'll find everything from authentic Spanish restaurants to award-winning eateries.
In case you want to experience traditional Catalan cuisine, here are some local dishes you must try during your trip to Barcelona (and where to eat them):
Paella:
Although paella is a traditional dish from the Valencia region, it is popular throughout several Spanish cities, including Barcelona. This flavorful rice dish typically features ingredients like saffron, vegetables, and various proteins such as chicken, rabbit, or seafood.
Where to eat: Elche, Cruix, Can Ros, Can Solé
Spanish Tapas:
Barcelona is famous for its tapas culture. These small, shareable plates allow you to sample a variety of flavors. Some must-try tapas include patatas bravas (fried potatoes with spicy sauce), pan con tomate (toasted bread with tomato and olive oil), gambas al ajillo (garlic shrimp), and croquetas (creamy croquettes).
Where to eat: Can Paixano (La Xampanyeria), El Xampanyet, Ciudad Condal
Fideuà:
Similar to paella, fideuà is a seafood dish that features short noodles instead of rice. It is cooked with fish broth, and various seafood like prawns and mussels, and flavored with garlic, tomatoes, and saffron.
Where to eat: Can Solé, El Merendero de la Mari, La Mar Salada
Escalivada:
This traditional Catalan dish consists of roasted vegetables, typically eggplant, red peppers, and onions, seasoned with olive oil and served cold or at room temperature. It's a refreshing and flavorsome option, often enjoyed as a tapa or in a sandwich.
Where to eat: El Chigre 1769, Pla de la Garsa, Restaurante Cal Boter
Cava:
While not a dish, cava is a sparkling wine produced in the Catalonia region, including Barcelona. It is similar to champagne and makes for a great pairing with local cuisine. Enjoy a glass of cava to complement your meal or during a relaxing moment in a local bar.
Where to try: Can Paixano (La Xampanyeria), La Vinya del Senyor, El Xampanyet
Here are some tips to enhance your food experience in Barcelona:
Embrace the local dining culture:
Barcelona has a lively dining scene, and it's common to enjoy a leisurely meal, especially during lunchtime. Embrace the local dining culture by taking your time, savoring the flavors, and enjoying the company of friends or family.
Try the local specialties:
Barcelona is known for its Catalan cuisine, so make sure to try the local specialties. Sample dishes like paella, tapas, calçots, fideuà, and crema catalana to truly experience the flavors of the region.
Explore the food markets:
No Barcelona food tour is complete without visiting the city's vibrant markets. We recommend you stop by La Boqueria and Mercat de Sant Antoni, which are filled with stalls selling fresh produce, seafood, cured meats, and other delicious treats.
These markets also have small bars or eateries where you can enjoy a quick meal or tapas.
Choose the "menu del día":
Many restaurants in Barcelona offer a "menu del día" or a fixed-price daily menu. This typically includes a starter, main course, dessert, and sometimes a drink. It's a great way to sample a variety of dishes at a reasonable price, especially during lunchtime.
Take note of dining hours:
In Barcelona, dining hours can differ from what you might be accustomed to. Lunch is typically served from around 1:30 pm to 4:00 pm, while dinner is served from around 8:30 pm or 9:00 pm onwards.
Plan your meals accordingly and make reservations for popular restaurants, especially during peak tourist seasons.
Barcelona Packing List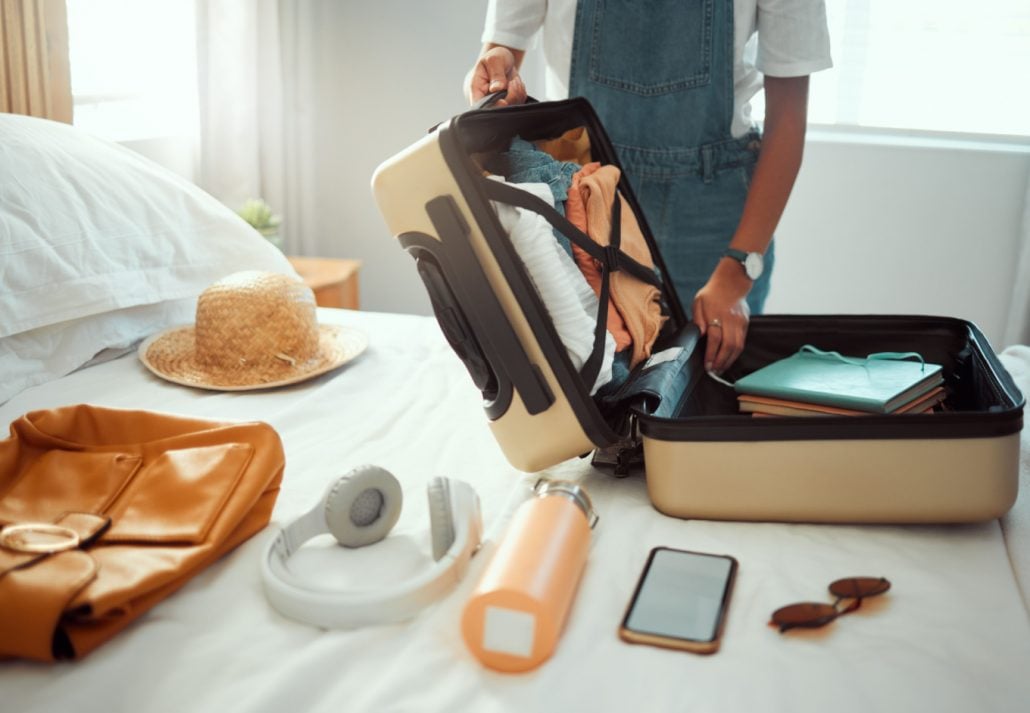 When packing for a trip to Barcelona, consider including the following essential items:
Weather-appropriate clothing:
Barcelona has a Mediterranean climate, so pack lightweight and breathable clothing for the warm summers.
Pack comfortable shoes for exploring the city's streets and attractions. In spring and autumn, bring layers as the weather can be changeable.
Sun protection:
Barcelona enjoys plenty of sunshine, so pack sunscreen, a hat, and sunglasses to protect yourself from the sun's rays.
This is especially important if you plan to spend time at the beach or exploring outdoor attractions.
Travel adapter:
The electrical outlets in Barcelona use the European standard two-pin plugs (Type C). Bring a travel adapter to charge your electronic devices.
Travel documents:
Don't forget your passport or ID card, travel insurance details, and any necessary visas or documentation for your trip. It's wise to carry a photocopy or digital copy of these documents as a backup.
Money and payment options:
Barcelona uses the Euro (€) as its currency. Bring some cash for small expenses, but also have a credit card or debit card that can be used internationally.
Inform your bank about your travel plans to avoid any issues with card usage.
Portable charger:
To keep your devices charged while exploring the city, carry a portable charger or power bank. This way, you won't have to worry about running out of battery when using maps or taking photos.
Online maps:
Create a travel itinerary on Google Maps by pinning all the places (including attractions, restaurants, etc) you want to visit in Barcelona.
Medications and personal care items:
Pack any necessary medications in their original packaging, along with a small first-aid kit containing band-aids, pain relievers, and any specific medications you may need.
Backpack or day bag:
A comfortable and lightweight backpack or day bag is useful for carrying your essentials while exploring the city.
Travel insurance:
It's always recommended to have travel insurance that covers medical expenses, trip cancellation, and lost or stolen belongings. Ensure you have the necessary coverage for your trip to Barcelona.
Barcelona Tips FAQ
How many days is best for Barcelona?
Plan for at least 3-4 days in Barcelona to see all the main sights of the city, and go on a day trip to a nearby destination.
Are 4 days in Barcelona too much?
No, 4 days will give you the perfect amount of time to explore Barcelona and discover the city's main attractions.
How do you avoid tourist traps in Barcelona?
To avoid a tourist trap in Barcelona and have a more authentic experience, consider the following tips:
Look for recommendations from locals or fellow travelers who have visited Barcelona;
Venture beyond the popular areas;
Avoid restaurants with multilingual menus and aggressive touts;
Seek recommendations from locals;
Be cautious with street vendors selling cheap merchandise or offering services like henna tattoos or photo ops;
Be cautious with fake police officers;
Don't Dine along La Rambla;
Is Barcelona friendly for tourists?
Barcelona is a very popular tourist destination, and overall, it's friendly towards travelers.
Do you tip in Barcelona?
Tipping in Barcelona is not mandatory, but highly appreciated. In restaurants and cafés, you can leave a small amount, typically around 5-10% of the total bill.
How much money do you need in Barcelona per day?
For budget travelers, €70-€95/day is ideal to visit Barcelona. Travelers with a mid-range budget should plan for around €156 per day in Barcelona.
What is the best month to travel to Barcelona?
April to June and September to October generally offer a balance of pleasant weather, manageable crowds, and good opportunities for exploring Barcelona. However, if you're interested in experiencing Barcelona's summer festivals, nightlife, and beaches, July and August are the best bet.
What is the best way to get around Barcelona?
Overall, a combination of the metro, buses, and walking will likely be the most efficient and cost-effective way to get around Barcelona.
CuddlyNest provides all accommodations to all travelers at the best price. Find unlimited travel inspiration on our blog and social media channels.
You Might Also Like:
Spain Travel Apps
The 7 Best Places For Shopping in Madrid
10 Best Hotels In Madrid, Spain
The 11 Best Tapas Bars in Madrid
The 12 Best Neighborhoods in Madrid
Madrid With Kids: 12 Fun Things To Do In The City
Best Museums In Madrid, Spain
Tourist Attractions in Barcelona
Best Cities to visit in Spain
La Tomatina Festival, Spain
Eating Tapas In Granada, Spain
Vegan Restaurants in Alicante, Spain
A Complete Guide To The 15 Best Festivals In Spain
The 10 Best Spanish Cheese You Should Try
The Ultimate Guide to Lobos Island, Spain
The Best Time To Visit Madrid, Spain