Singapore is a veritable shopping Mecca for tech lovers. Throughout the island, there's a dazzling array of electronics stores where visitors will find the latest gadgets — from state-of-the-art home theater systems to ultra-modern laptops and mobile phones.
Mustafa Centre is known for its great deals in electronic products, while Funan Mall is praised for selling a variety of luxury IT items. No matter what kind of tech gadget you're looking for, you're sure to find it in Singapore!
Ready for your next tech purchase? Then read on to discover a list of 6 amazing places to buy electronics in Singapore.
Find Places To Stay in Singapore
The 6 Best Electronics Stores in Singapore
Harvey Norman
Harvey Norman is a leading electronics and furniture retail chain in Australia, New Zealand, and Singapore. While browsing through this well-known electronics store, you'll come across a dazzling range of products of different categories such as computing, home appliances, tech gadgets and phones, and tv & audio, to name a few.
Some of the consumer electronics you'll be able to find at Harvey Norman Singapore include laptops, Apple MAC computers, iPhones, digital cameras, DVD players, washing machines, and more.
Funan Mall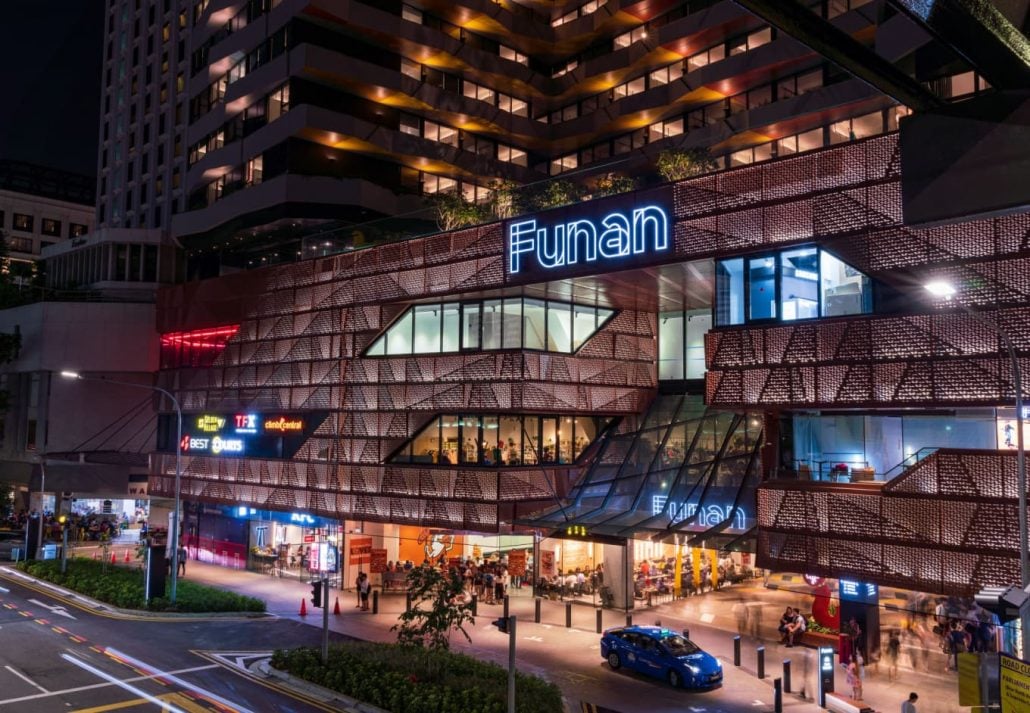 With a total gross floor area of 887,000 square feet, Funan is a mixed-used development comprising a retail mall, two office towers, and a serviced apartment tower in the Civic District, in Singapore. This integrated development is home to over 30 electronics stores, making it a fantastic one-stop shop for travelers seeking to buy high-quality audio products, mobile accessories, home entertainment systems, and photo cameras, as well as a variety of luxury IT items.
Mustafa Centre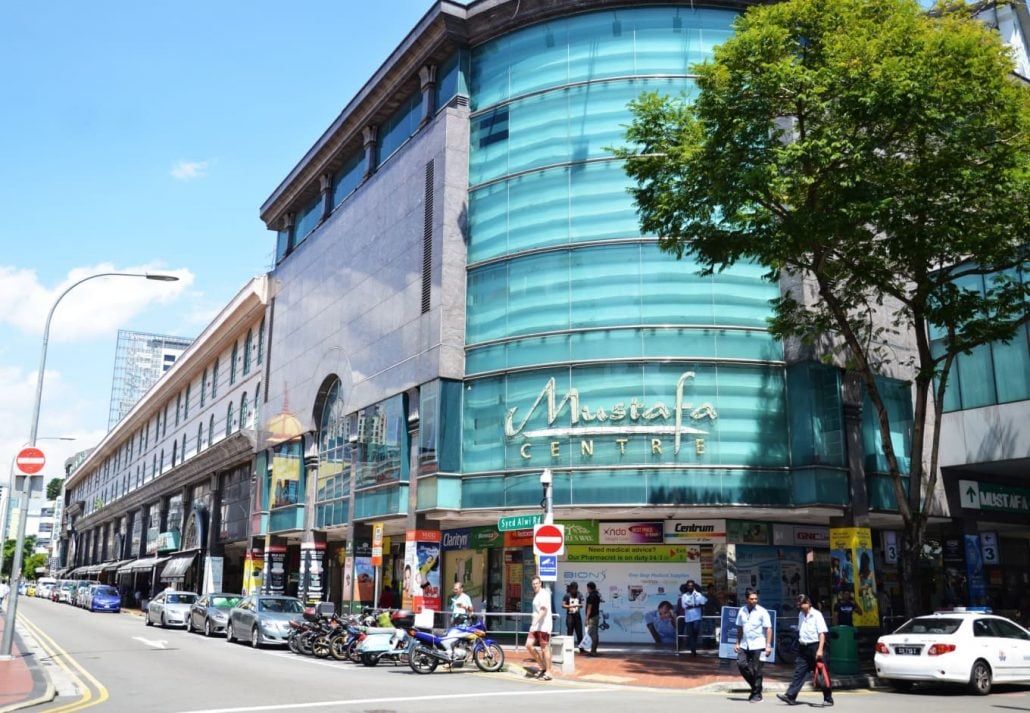 Mustafa Centre is a must-visit place for tech-loving travelers. Often considered one of the best shopping destinations in Singapore, this sprawling department store located in the colorful neighborhood of Little India displays a wide range of electronics by well-known brands such as Swatch, Canon, and HP.
Some of the tech products you can find while snooping around Mustafa Centre include Xbox games, mobile phones, and home theatre systems, all at the best prices, making it a prime location for bargain hunters.
Courts Megastore
Spanning more than 116,000 square feet over three floors, Courts Megastore is the biggest Courts outlet in Singapore and the largest electrical, IT, and furniture store in Asia. The electronics department occupies the whole second floor of this four-story warehouse building, and it's smothered top to bottom with all kinds of technology products and home appliances, including washing machines, TVs, fridges, mobile phones, and gaming consoles.
Sim Lim Square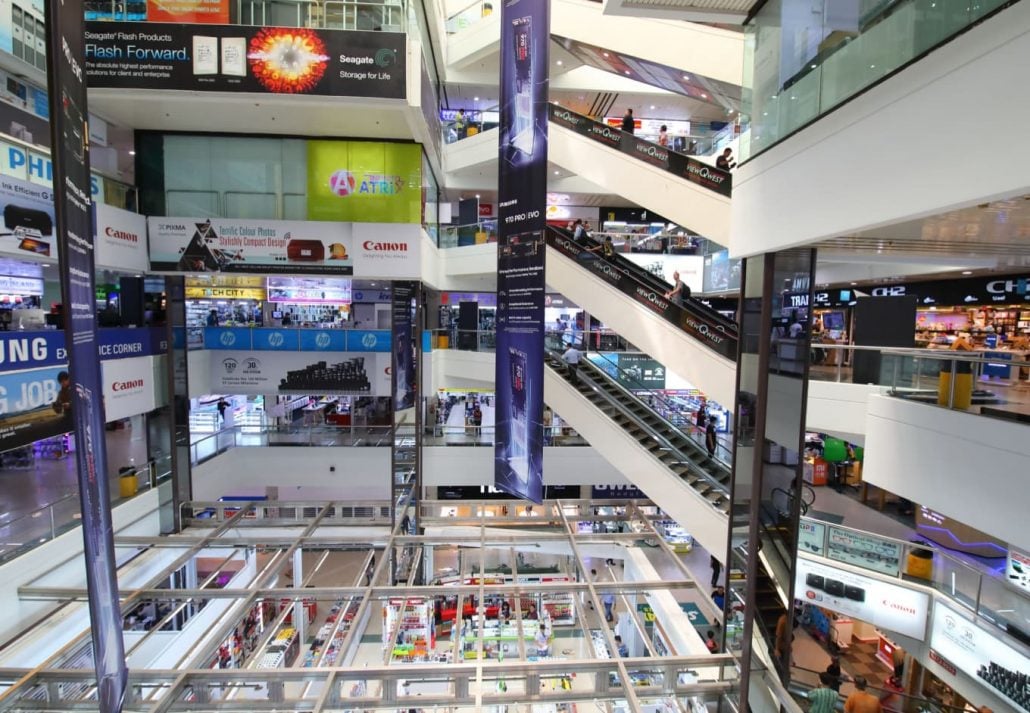 Sim Lim Square is Singapore's Largest IT and electronics shopping marketplace. Commonly referred to as SLS, this massive retail complex is home to a large number of tech products, including computers, external devices, mobile gadgets, video games, and laptops. There, you'll also find amazing deals on phone accessories.
Spanning 6-stories of space, Sim Lim Square also boasts authorized dealer shops selling brands such as Sony, Canon, and JVC, making it the go-to place to find electronics in Singapore.
Challenger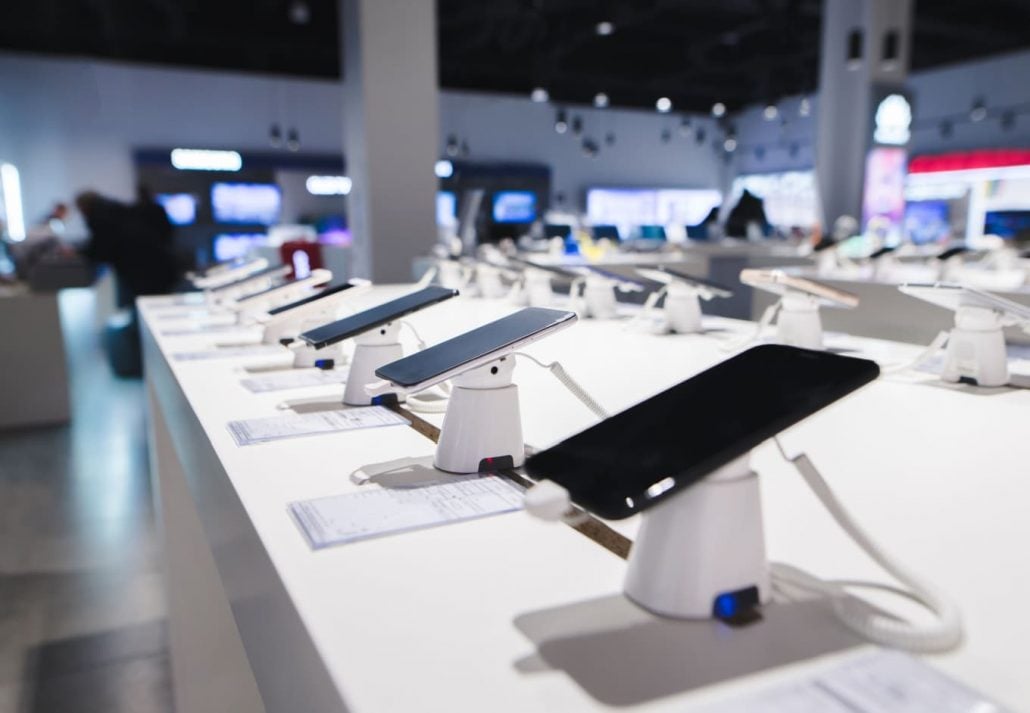 With more than 30 years in the business, and often regarded as one of Singapore's best consumer electronic chain stores, Challenger is every tech lover wonderland. The store is home to over 50,000 tech gadgets and lifestyle products from well-loved brands like Apple, Samsung, Microsoft, and more.
So whether you're seeking to buy top-notch gaming accessories, state-of-the-art headphones, drawing tablets, or a home theatre system, you're sure to find them in Challenger.
There are over 40 Challenger stores across Singapore, including Raffles City, Bugis Junction, and Suntec City Mall.
FAQ
Is Singapore good for buying electronics?
Yes, Singapore has a wide selection of electronic stores, where you'll be able to find everything from laptops to mobile gadgets and home appliances.
Is Singapore cheap to buy electronics?
Yes, Singapore has a reputation for great deals on cameras, computers, and electronic equipment.
What are the best electronics stores in Singapore?
The best electronics stores in Singapore are:
Harvey Norman;
Funan Mall;
Mustafa Centre;
Courts Megastore;
Sim Lim Square;
Challenger.
CuddlyNest provides all accommodations to all travelers at the best price. Find unlimited travel inspiration on our blog and social media channels.
You Might Also Like:
A Guide To Jordan Wadi Rum: Top Things To Do
A Guide To The Best Shopping In Hong Kong
The Best Time to Visit Bangkok, Thailand
6 Top-Rated Things To Do In Antalya, Turkey
20 Countries Where You Can See the Japanese Cherry Blossoms
The Ultimate Asia Travel Guide
50 Fun & Interesting Facts About India You Should Know About
11 Sacred Attractions Around the World
The Best Ways To Travel From Bangkok To Phuket
The Best Time to Visit Cambodia
3 Ways To Travel From Bangkok To Chiang Mai