Food is a daily celebration in Madrid. Best-known for its cosmopolitan offerings that range from world-class museums to lush urban parks, the Spanish capital is also a culinary powerhouse praised for its unforgettable gastronomic experiences that are guaranteed to leave you with lasting memories of the city.
Spanning from impeccable Michelin-starred restaurants to laid-back tapas bars, and everything in between, Madrid's food scene is deliciously diverse. But, with such a glorious array of options, it can be hard to pin down where to eat — especially if it's your first time visiting the city.
To help you explore the city's lip-smacking culinary offerings without falling into tourist traps, we've gathered the top 10 restaurants not to miss on your next trip to food lovers' heaven, Madrid. Loosen your belt, and enjoy!
Find Places To Stay In Madrid, Spain
10 Most Amazing Restaurants In Madrid, Spain
Chocolateria San Ginés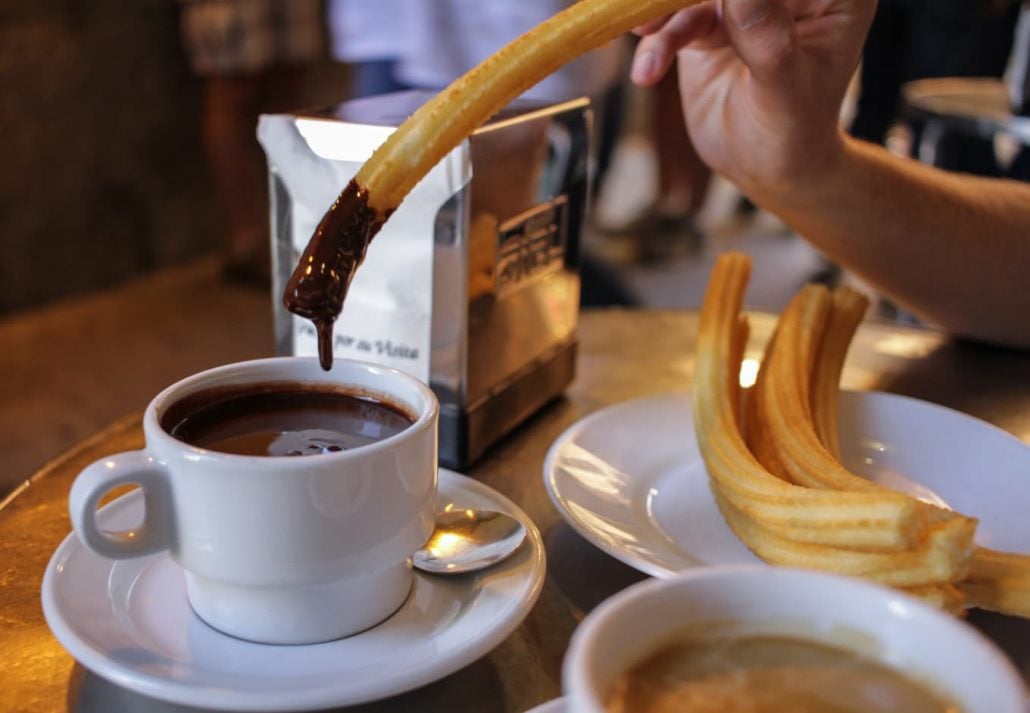 Located in pasadizo de San Ginés, a charming passageway just a stone's throw away from Puerta del Sol, Chocolateria San Ginés is practically a Madrid institution. This iconic cafe became famous for serving one of the best deep-fried churros (if not the best) in the city.
Freshly cooked, the churros are served hot and crispy, ready for being dunked in a thick and creamy chocolate dip.
Address: Pasadizo de San Ginés, 5
Malacatín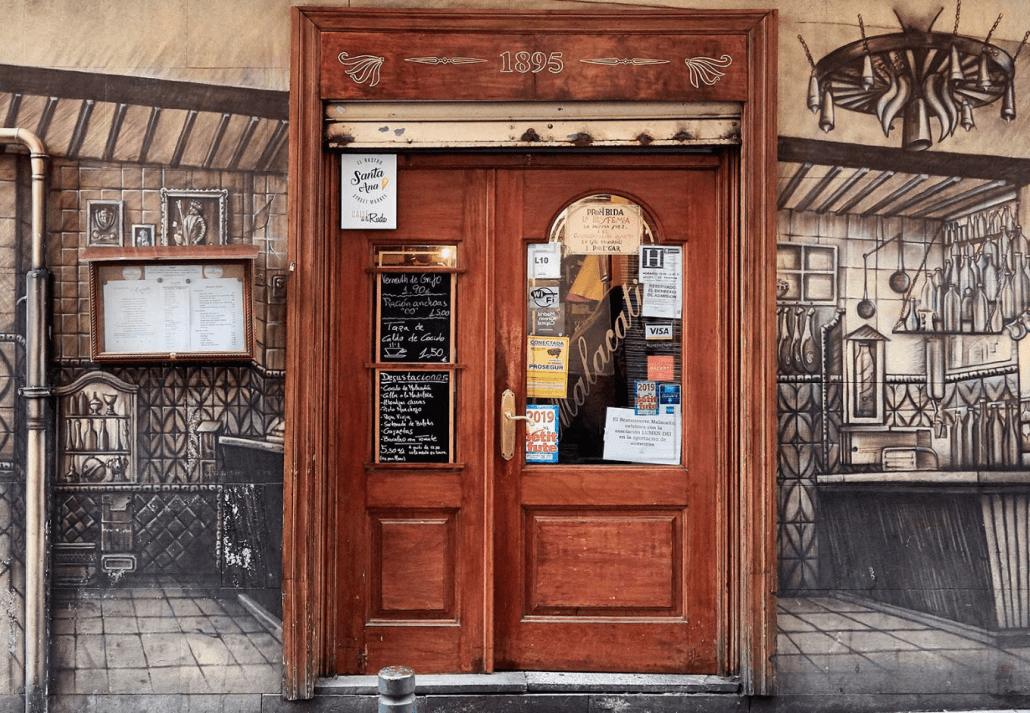 Malacatín is a century-old restaurant that, since 1895, has been enticing locals and travelers alike with its famous cocido madrileño — a traditional chickpea-based stew made with sausages, and sturdy vegetables. In this family-run restaurant, the cocido is made from a secret recipe using the finest ingredients, and artisanal broths that simmer for five long hours.
Address: C. de la Ruda, 5
CEBO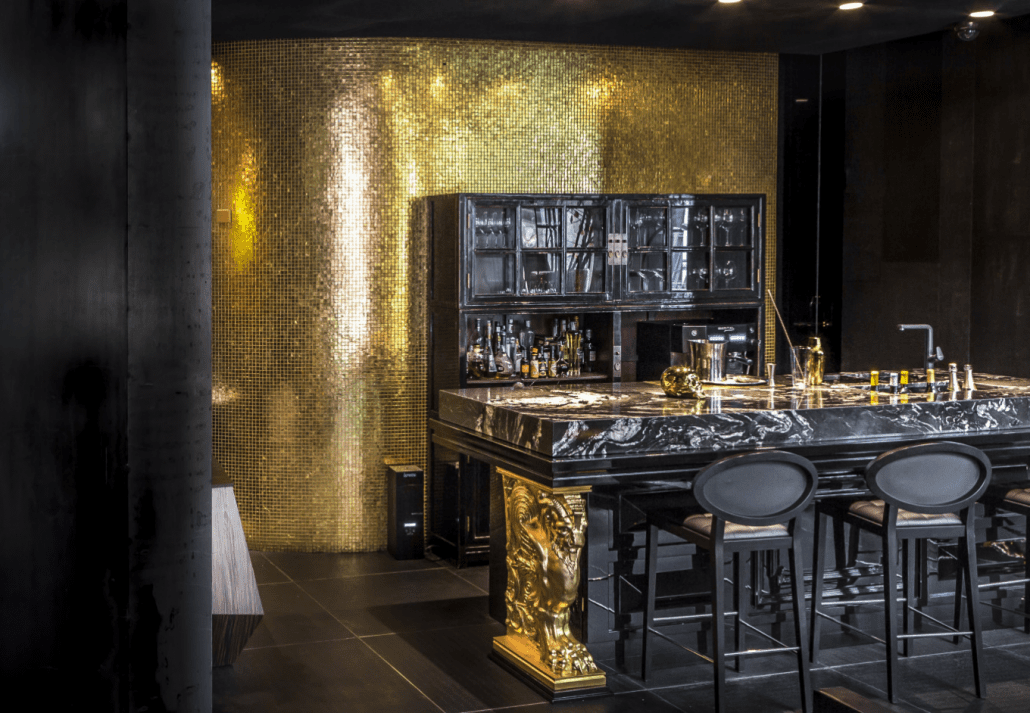 Exceptional innovative cuisine inflected with elegant Mediterranean flavors is the hallmark of CEBO. Awarded one Michelin star in 2018, this restaurant showcases the unique skills of chef Aurelio Morales in crafting contemporary dishes, with strong remains of Spain's traditional gastronomy.
Every aspect of the menu is permeated with local products, such as fresh vegetables, as well as seasonal fish, and a few meat references.
The 9-course tasting menu will tantalize your taste buds with a set of creative dishes such as the "Salmorreta" rice from Alicante, the baby octopus with stem lettuce and marine vegetables, and the sweet fried milk with coconut. To die for!
Address: Carrera de S. Jerónimo, 34
Sobrino de Botín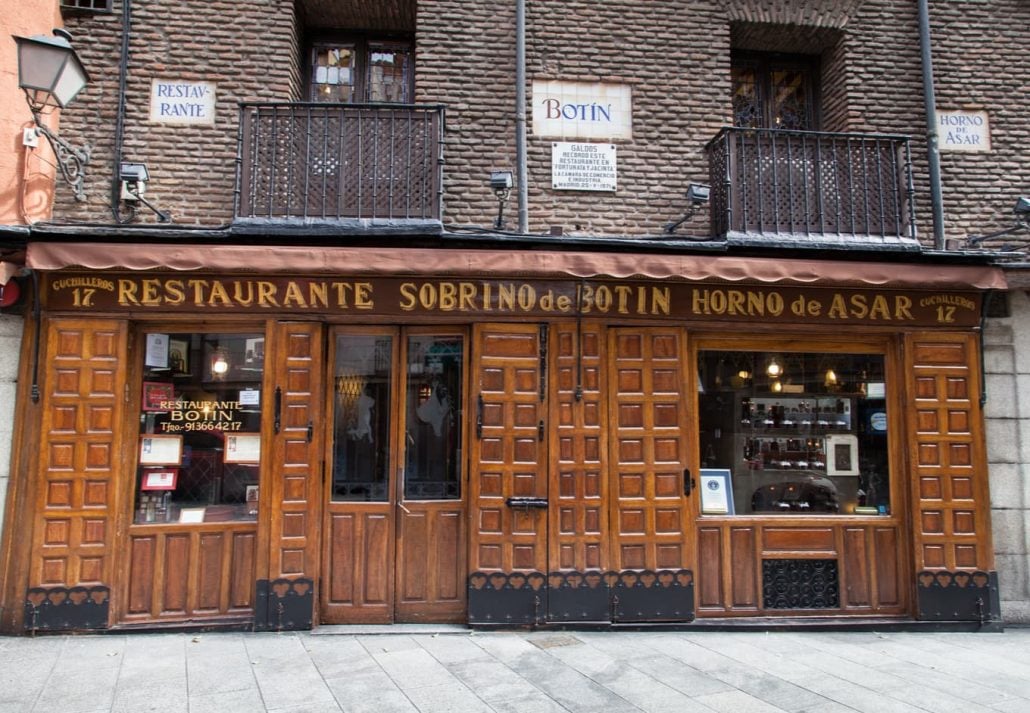 Recognized by the Guinness Book of World Records as the world's oldest restaurant, Sobrino de Botín has been visited by numerous literary personalities and illustrious artists throughout its 300 years of existence. Francisco Goya was a dishwasher there, and writer Ernest Hemingway a regular customer — he even mentioned the place in his famous novel, The Sun Also Rises.
Sobrino de Botín founded in 1725, spans four floors of seating, each decorated with its own Spanish theme (from the brick cellar to the fancier Felipe IV room). After grabbing a table inside, guests can feast on the restaurant's two specialties, the piglets and roasted lambs from Segovia. The secret of the dishes' tantalizing flavor and texture? Slowly, the meat is browned under the heat of an old oven, which is fed with holm oak wood and has been in operation since the foundation.

Address: C. de Cuchilleros, 17
DiverXO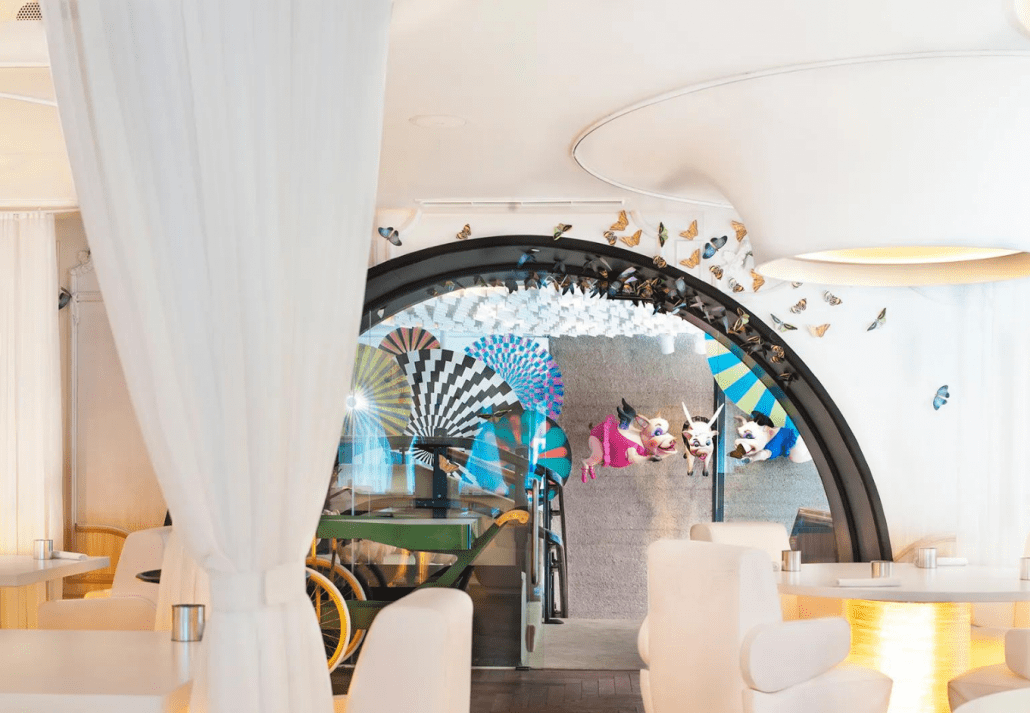 Madrid's only three-Michelin-starred restaurant, DiverXO treats guests to a life-changing dining experience. Tucked away at the end of a quiet street in Tetuán, and outfitted with a modern, yet picturesque décor — there are massive metallic ants in the wine cellar and swarms of black butterflies in the dining room — the restaurant entices us all with Asian-inspired dishes by chef David Muñoz.
There are short (2½-hour, seven-course) or long (four-hour, 11-course) menus that will surprise you and make you forget all your preconceived ideas about food.

Address: NH Eurobuilding, C. del Padre Damián, 23
Arima Basque Gastronomy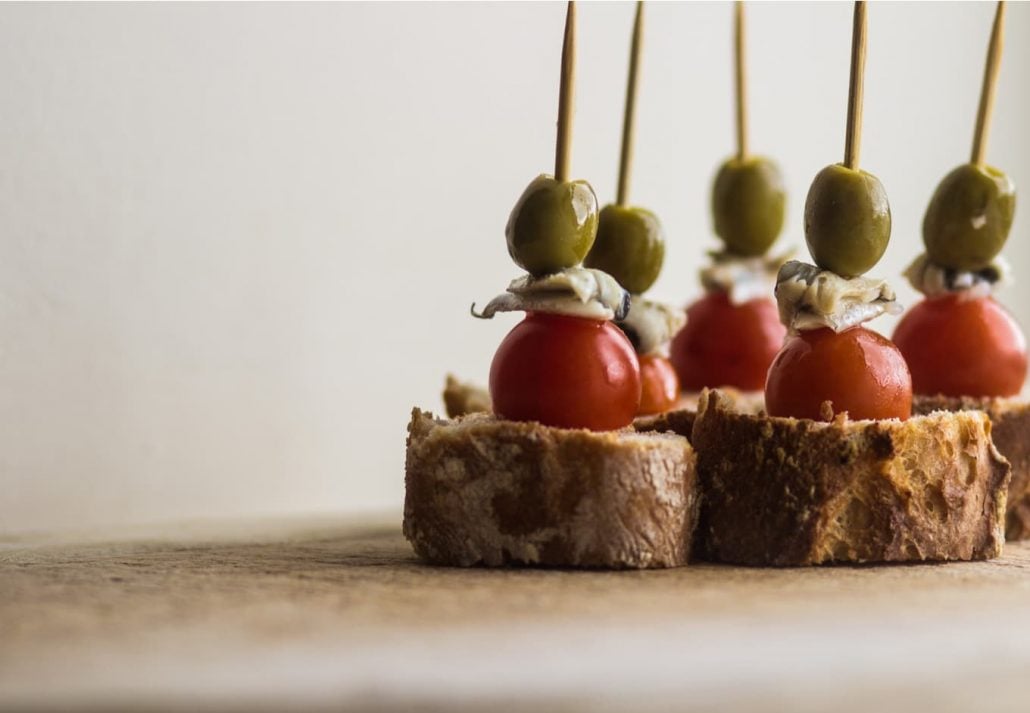 Arima is a modern tavern specializing in the culinary traditions of the Basque Country. In there, you'll find a selection of typical dishes with a twist, all made with top-quality ingredients, and seasonal produce. Must-tries include the "gilda joxefa" — a quick bite of olive, anchovy, and spicy pepper—, the artichoke with crunchy Spanish jamón and garlic chips, and traditional seafood dishes like the "txangurro a la donostiarra", a crab filled with onions, tomato, brandy, bread, and olive oil.
Address: C. de Ponzano, 51
Santerra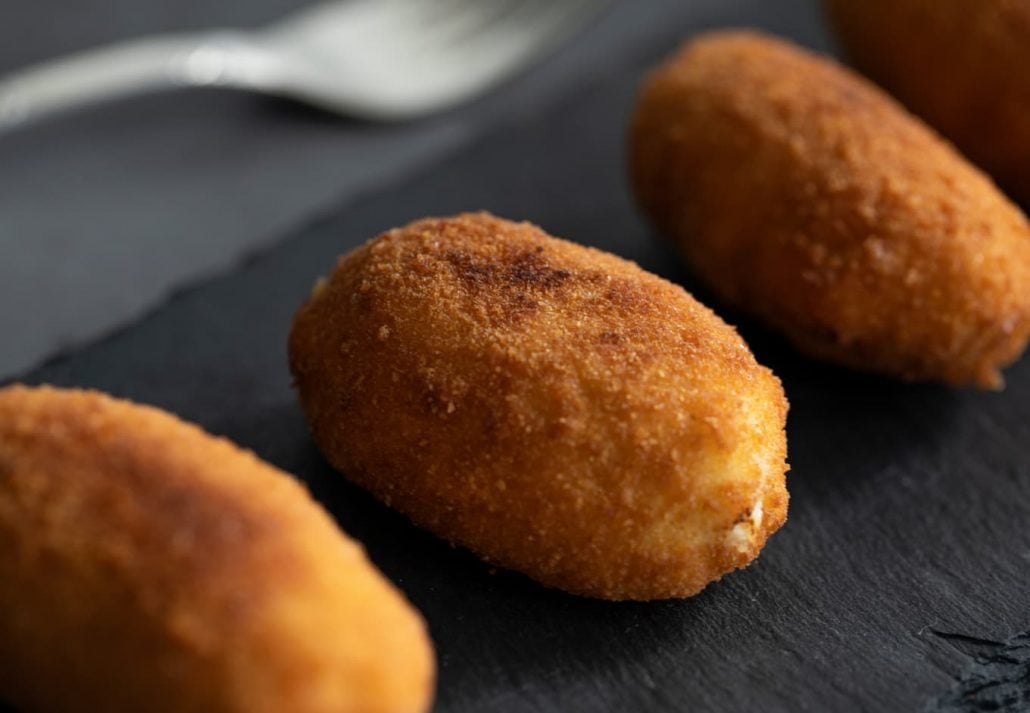 Run by chef Miguel Carretero, Santerra is the ultimate destination for sampling the best croquetas in Madrid. They are made with the finest Iberian ham, come perfectly crispy on the outside, and creamy on the inside.
After sampling the legendary croquettes by chef Carretero, awarded with the "Best Croquette in The World" prize during the Madrid Fusión event in 2018, you'll be ready to try Santerra's finely crafted dishes. Their rabbit escabeche with semi-preserved tomato will certainly leave you in awe!

Address: Calle del Gral. Pardiñas, 56
Corral de la Morería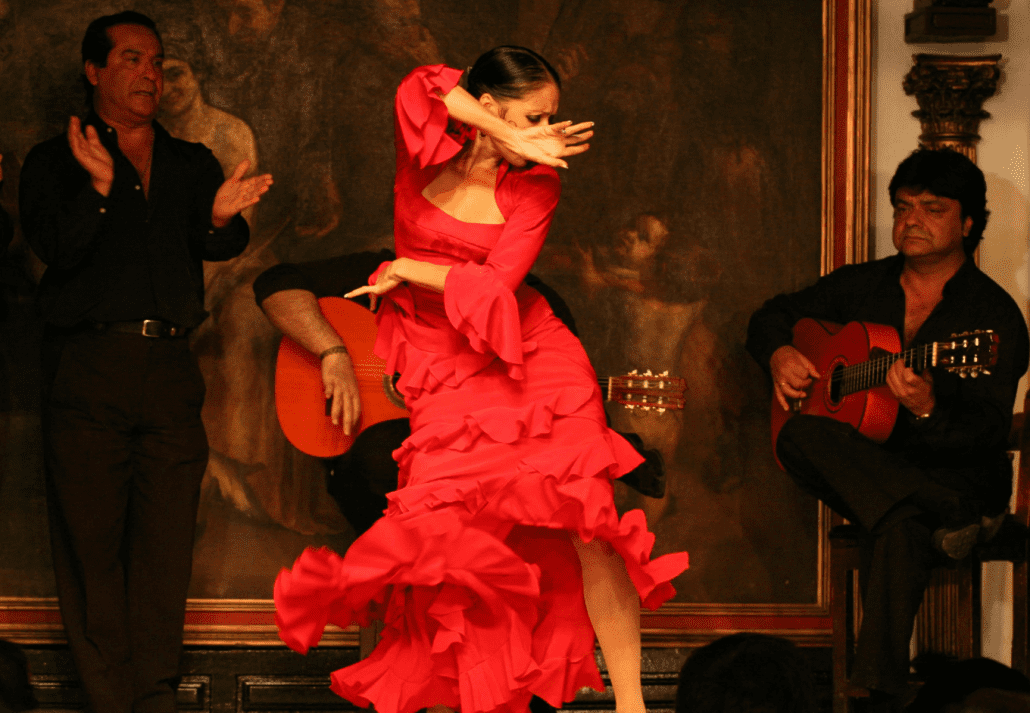 Corral de la Morería is known not only for its mouthwatering food but also for hosting some of the most spectacular flamenco performances in the world. Awarded for the "World's Best Flamenco Tablao", this one-of-a-kind venue has been visited by big-name personalities such as Natalie Portman, Hugh Grant, Nicole Kidman, Harrison Ford, and Jennifer Aniston and has been dazzling visitors with flamenco shows award-winning artists since its opening, in 1956.
The one Michelin-star restaurant features two dining areas, Restaurante Corral de la Morería and Restaurante Tablao, where the stage is located, both run by chef David García. You'll be in heaven with their tasting menu — the squid noodles topped with baby squid broth are a real treat — as well as with their wine cellar, which features a selection of over 1,000 different sherry wines.

Address: C. de la Moreria, 17
Casa Lucio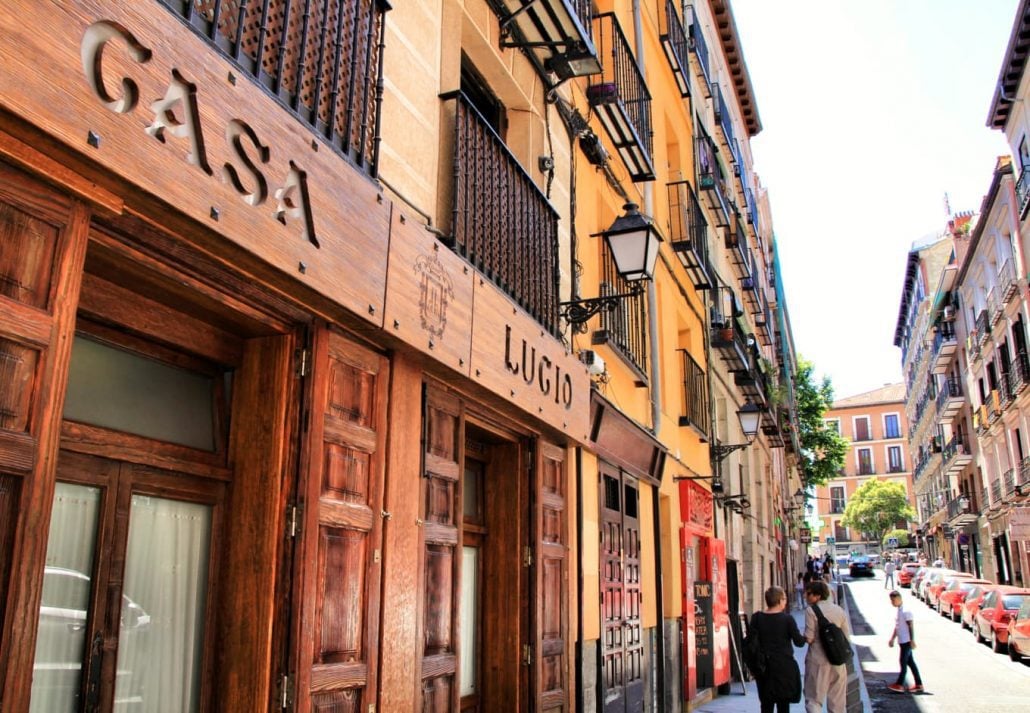 Casa Lucio is a rustic tavern that occupies the same location that was once the home of the century-old restaurant Mesón El Segoviano, where restaurateur Lucio Blázquez began to work at the age of 12. Opened in 1974, and run by Maria del Carmen, Fernando, and Javier, the children of Lucio, the spot became famous for its huevos estrellados, which are served over potatoes from Galicia, and bathed in extra virgin olive oil from Jaen. The whites are done, the yolks remain soft, and the flavor is indescribable.
Juan Carlos I, presidents of Spain, Bill Clinton, Tom Cruise, and Madonna, are some of the personalities that had the pleasure of trying not only Casa Lucio's signature eggs, but also the restaurant's other specialties such as the homemade croquettes, the baked sea bass, and the garlic prawns.
Address: C. de la Cava Baja, 35
Casa González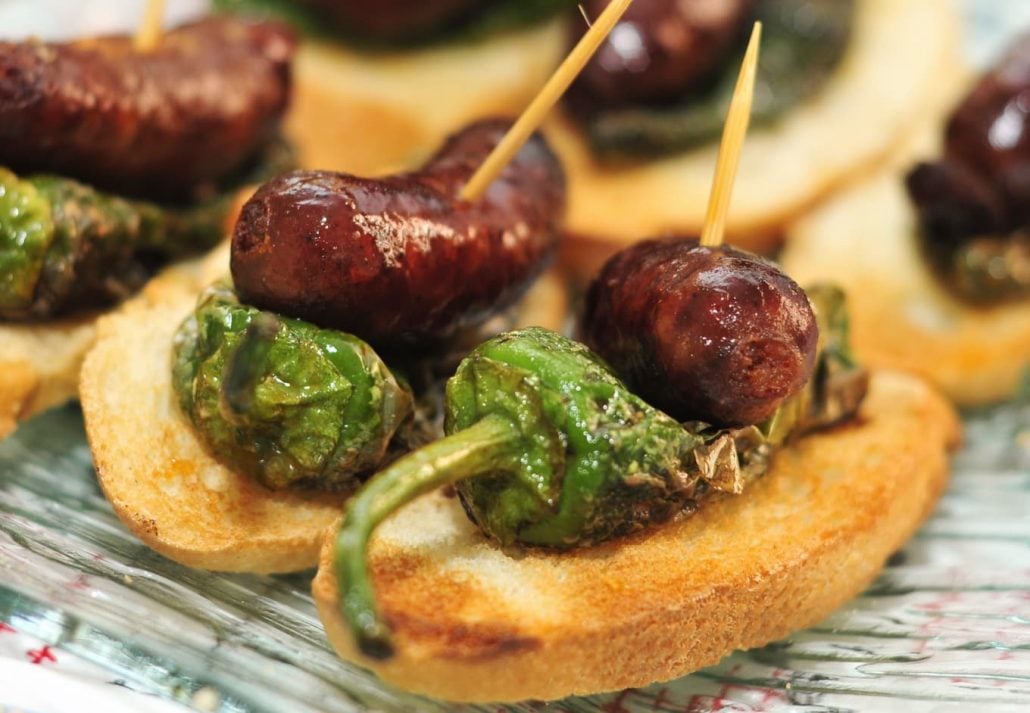 Consistently ranked as one of the best tapas bars in Madrid, Casa González is a hybrid gourmet shop and restaurant where you'll find some of the best ham, cheese, and wine in Madrid. The place has been open since 1931, making it the oldest running business in the quaint Bairro de las Letras neighborhood.
Casa González is the go-to spot for sampling a variety of tapas dishes — from smoked salmon with lumpfish caviar to codfish in garlic and pine nuts from Cuenca — while drinking a glass of Spanish wine. Cheers!
Address: C. del León, 12
FAQ
What are the best restaurants in Madrid, Spain?
The 10 best restaurants in Madrid, Spain:
Chocolateria San Ginés;
Malacatin;
CEBO;
Sobrino de Botín;
DiverXO;
Arima;
Croquettes at Santerra;
Corral de la Morería;
Casa Lucio;
Casa González.
What is the number 1 rated restaurant in Madrid?
Awarded three Michelin stars, DiverXO is often considered the best restaurant in Madrid.
How many Michelin star restaurants are in Madrid?
There are 16 Michelin-starred restaurants in Madrid.
What is the most famous food in Madrid?
Madrid is best known for its typical dish, the cocido madrileño, a traditional chickpea-based stew with meat and vegetables.
CuddlyNest provides all accommodations to all travelers at the best price. Find unlimited travel inspiration on our blog and social media channels.
You Might Also Like:
Spain Travel Apps
The 7 Best Places For Shopping in Madrid
10 Best Hotels In Madrid, Spain
The 11 Best Tapas Bars in Madrid
The 12 Best Neighborhoods in Madrid
Madrid With Kids: 12 Fun Things To Do In The City
Best Museums In Madrid, Spain
Tourist Attractions in Barcelona
Best Cities to visit in Spain
La Tomatina Festival, Spain
Eating Tapas In Granada, Spain
Vegan Restaurants in Alicante, Spain
A Complete Guide To The 15 Best Festivals In Spain
The 10 Best Spanish Cheese You Should Try
The Ultimate Guide to Lobos Island, Spain