York is a cathedral city that is rich in heritage and culture that has so many iconic architectural marvels like the York Minster Cathedral and the York Palace. This medieval walled city has been an integral part of British culture and history and its local cuisine has always largely revolved around British countryside cooking done well with a focus on making the most of seasonal produce.
From the signature fish and chips to steak frites and delectable street food which includes sandwiches and bakes, there's so much that York's local cuisine has to offer. Here are the seven best restaurants in York that you absolutely must dine at when you visit the city.
Top 7 Restaurants In York
Rattle Owl
Located in a stunning renovated 17th-century building in Mickelgate, Rattle Owl is known for its attractive design and rustic interiors. This restaurant makes great efforts to highlight the seasonal local produce of York and serves delicious British delicacies. The restaurant is located on one of the most prominent historic streets of York, and there's a lot to learn about York's history here. The restaurant serves four-course and eight-course tasting menus with its small plates including a Kohlarabi Tartare, crab, and wild bass. They are known for their lobster and have partnered with the Whitby Lobster Hatchery which releases a juvenile lobster out into the sea for every tasting menu sold. In addition to this, they make it a point to only use seasonal and sustainable fish. The tasting menus also have vegetarian and vegan options, making it one of the best restaurants serving vegetarian dishes in York.
Partisan
Partisan is the perfect restaurant to grab brunch at and their signature all-day breakfast or brunch menu is raved about throughout the York city center. They serve several different international cuisines, a lovely afternoon tea, and several dishes that change seasonally based on the availability of locally-sourced ingredients. This independent cafe also acts as an art space and all the interiors are done in partnership with a local antique items dealer, meaning everything here is for sale and the decor is periodically changed.
Skosh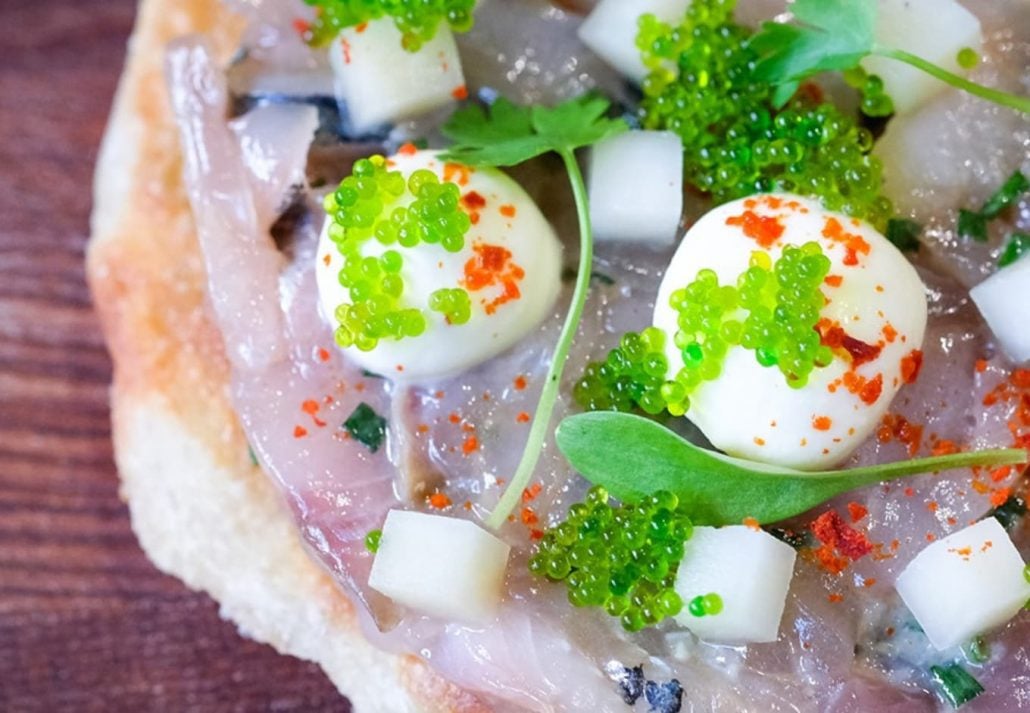 Skosh has a Michelin Bib Gourmand and has garnered a reputation for being one of the best restaurants in York. It features every dynamic global cuisine from Mediterranean and Spanish to even Japanese, and it does every cuisine extremely well. Skosh is known to serve amazing snacks and small plates. They also have a range of delicious desserts to choose from. From Chicken Katsu to Cauliflower Manchurian, there are so many cuisines that are represented in the menu here, however, the menu does keep regularly changing according to the available produce.
Star Inn, The City
The Michelin-starred Star Inn The City restaurant is located just a stone's throw away from the York Station and the York Minster. With iconic classic dishes like battered Whitby Cod fish and chips, this brasserie-style restaurant perched on the banks of River Ouse is a must-visit fine dining restaurant in York. Enjoy a very country-style cooking that highlights seasonal produce while relaxing on the riverside and enjoying gorgeous views. They also serve locally sourced wines and handcrafted cocktails at their wine bar. From traditional dishes like Roasted Yorkshire Venison Loin to North Sea Monkfish, they have several signature dishes including vegan and gluten-free options.
Also Read: The 5 Best Hotels In York City Centre
Melton's
Melton's serves fine dining-style European food and is especially known for its modern British food. They also have a five-course tasting menu that we highly recommend if you're unsure of what to order. They use classic Yorkshire produce and have built the perfect menu around highlighting this produce. We highly recommend trying the Yorkshire Lamb if you prefer meat and the Jerusalem Artichoke if you're a vegetarian.
Betty's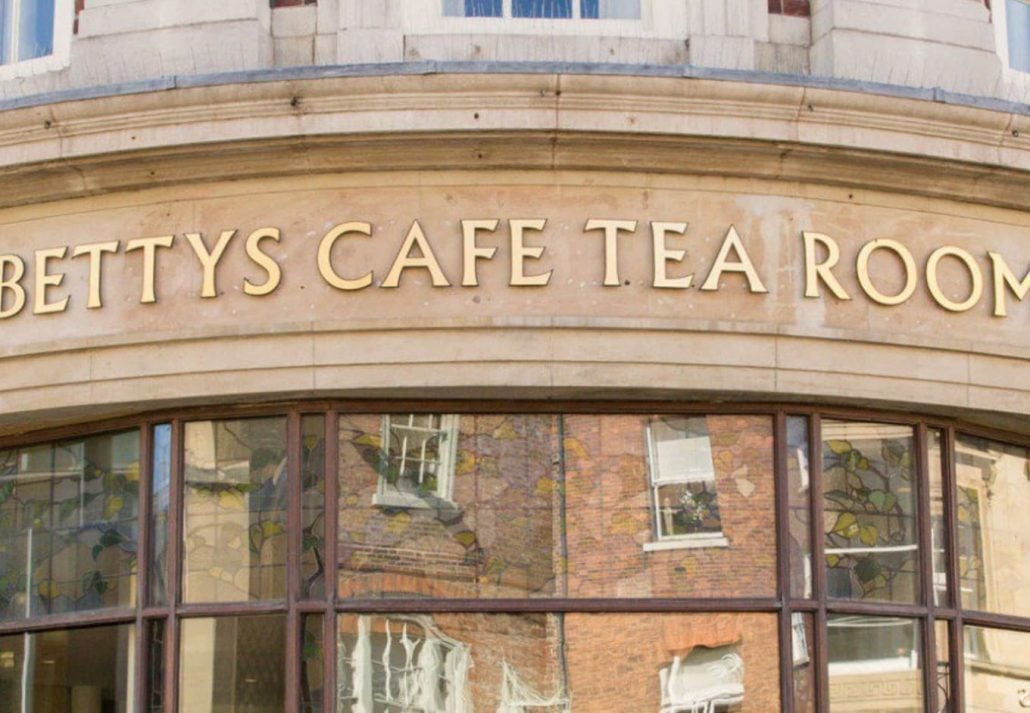 Betty's is famous all over the world for being a lovely, charming tea room that serves iconic afternoon tea. Located in St Helen's Square, this restaurant sells loose-leaf tea and gift cakes. It's the coziest little dining room perfect to grab a lovely English sandwich at. Open since 1936, this cafe and tearoom is known for its brunch and also serves up the most delicious, buttery scones. They also have a few other branches in York so we recommend checking which ones are open in advance on their website.
Ambiente
An amazing place to eat, Ambiente is one of the few tapas restaurants in York. Serving authentic Spanish fare and a good variety of wines, Ambiente is known for its highly authentic Paella, delicious fried seafood, empanadas, and so many other Spanish favorites. The restaurant has two branches in York, one in Fossgate and the other in Goodramgate. We highly recommend visiting Ambiente for a different dining experience from other restaurants in York. While there are a few amazing vegan restaurants in York, the vegan options available here are absolutely delicious.
FAQ
What are the most popular restaurants in York?
Some of the most popular restaurants in York are:
Rattle Owl
Partisan
Skosh
Star Inn, The City
Melton's
Betty's
Ambiente
What food is famous in York?
Classic countryside British food such as fish & chips, Yorkshire puddings, Yorkshire curd tart, dressed crab, and smoked fish, are famous in York.
What is the most popular food in York?
The most popular food in York would have to be the Yorkshire pudding.
CuddlyNest provides all accommodations to all travelers at the best price. Find unlimited travel inspiration on our blogs and social media channels Facebook, Instagram, and Pinterest.
You May Also Like:
The 5 Best Hotels In York City Centre
9 Amazing Things To Do In Bristol United Kingdom
The 13 Best Free Museums in London, England
The 7 Most Amazing Day Trips From London, England
The Ultimate Guide To Visiting The Tower Of London
The Best Hotels In London, England