Beautifully set in the idyllic Tuscany region, straddling the Arno river, Pisa is one of the most legendary destinations in Italy. The city is best known for its Leaning Tower, one of the most remarkable architectural structures from medieval Europe, aside from boasting an array of fabulous things to discover, including historic churches, medieval buildings, and dreamy bridges. Pisa is also home to the ancient-old University of Pisa, which has a history going back to the 12th century, being founded by Napoleon in 1810.
Rich in history and culture, Pisa is located just 42 miles from Florence, making it a fabulous day trip from the Tuscan capital. Several transportation options such as buses, and long-distance trains link the two cities, covering the route in less than 2 hours.
To help you enjoy a one-of-a-kind trip, we've put together a guide to the best ways to travel from Florence to Pisa, covering 3 different transport options. Have a look below!
Find Places to Stay In Florence, Italy | Find Places To Stay in Pisa, Italy
Where Is Pisa Located?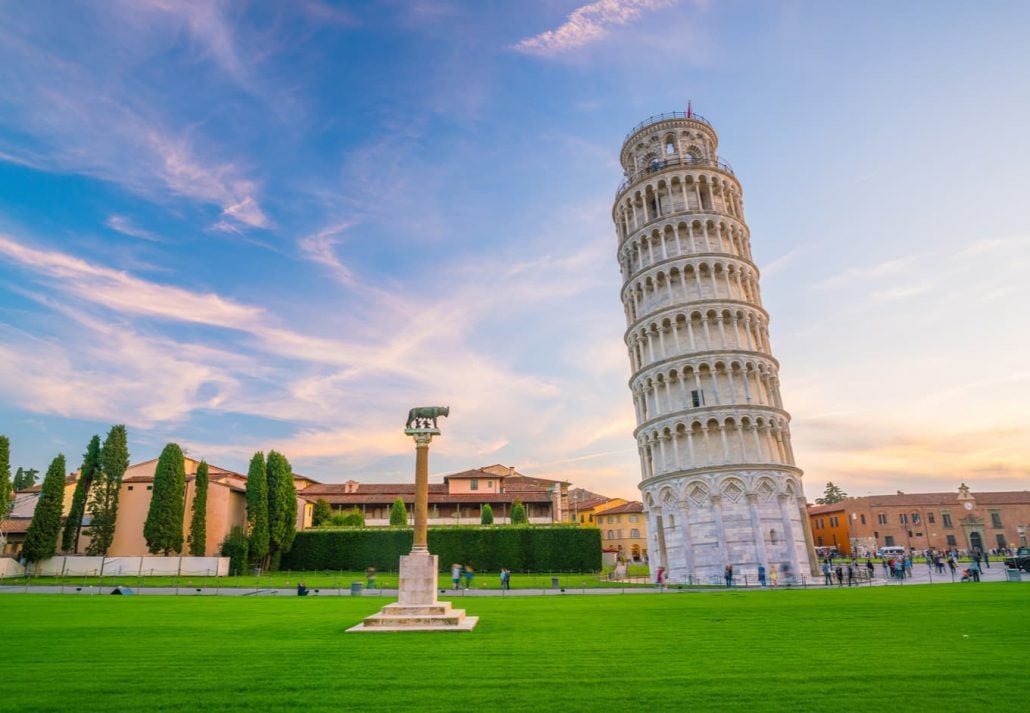 Pisa is located in Tuscany, on the western coast of Italy. The city is situated at the mouth of the Arno River, only 20 minutes from the Ligurian Sea.
Where to Stay In Pisa?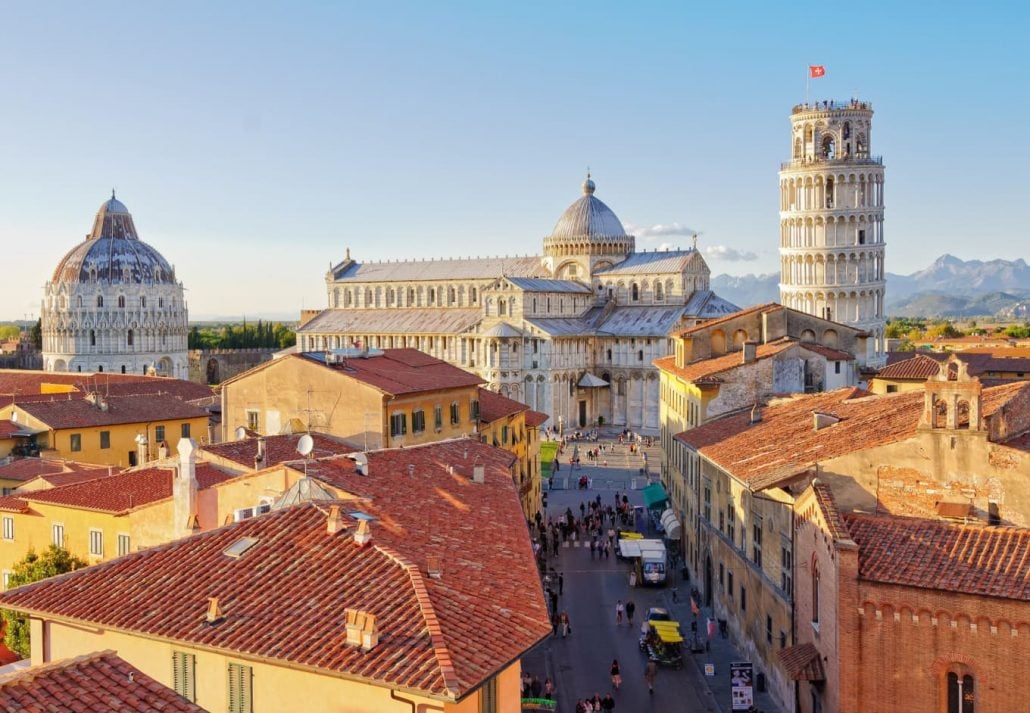 Pisa is home to an array of fabulous attractions, so you might want to reserve 2 to 3 days in order to experience the city in depth.
The city also boasts a dazzling array of accommodations options that cater to every taste and budget. So whether you're a couple looking for a romantic getaway or a solo traveler in search of some adventure, you're sure to find the perfect place to stay in Pisa.
Click here to discover a well-curated list of incredible places to stay in Pisa, including comfy hotels, vacation apartments, b&bs, and more.
How To Get From Florence To Pisa
Florence to Pisa by Car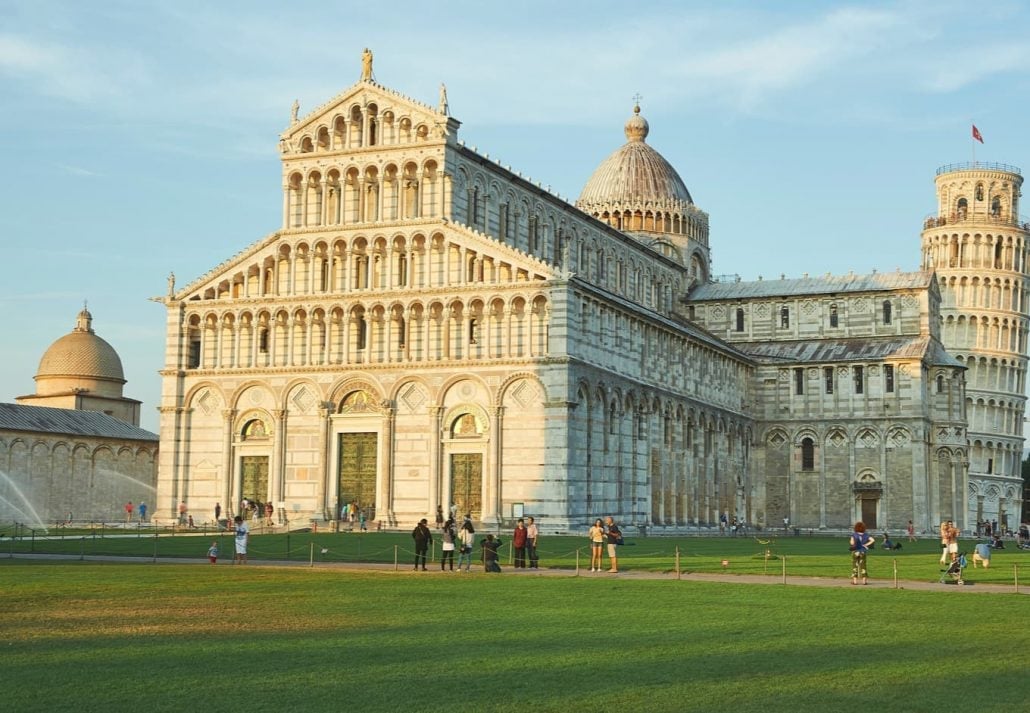 Driving is a great way to reach Pisa from Florence. The journey takes about an hour (64 miles) on either the SS67 (shorter route) or the A11/E76 highways, which will reward you with some of the most beautiful landscapes of the Tuscan countryside.
There are plenty of great stops between Florence and Pisa. Must-visits include Lucca, beautifully encircled by well-preserved Renaissance walls, San Gimignano, dotted with medieval towers, and Livorno, known for its alluring canals.
There will be tolls to pay along the route, so be sure you either bring Euros to pay in cash or have your debit/credit card ready.
Florence to Pisa by Train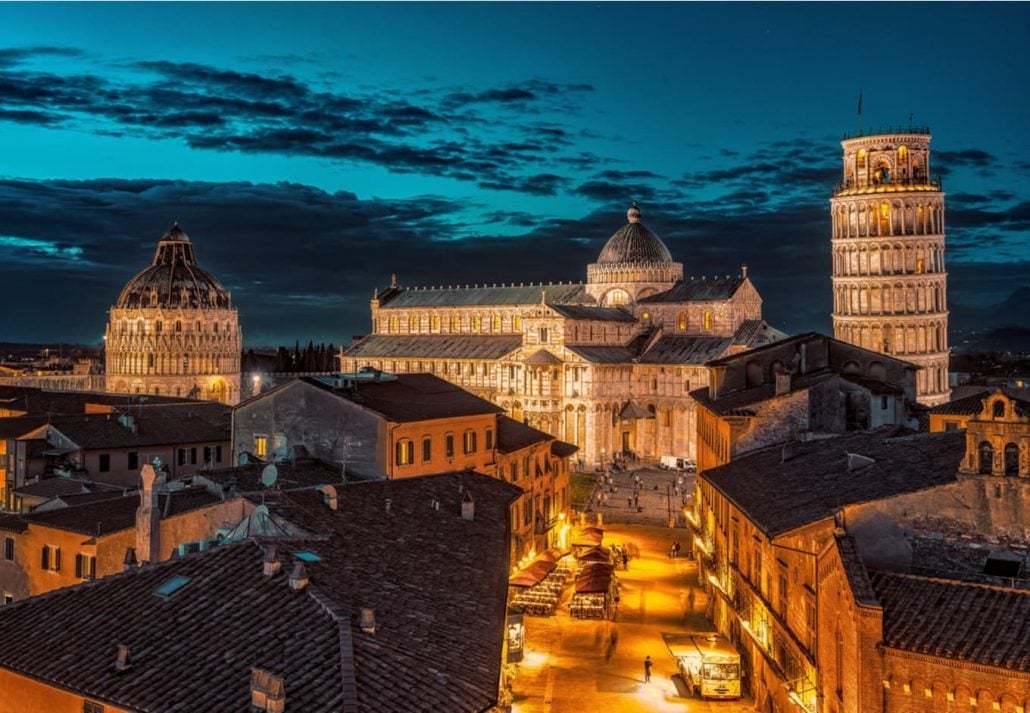 The train is the most convenient way to travel from Florence to Pisa. There are 46 direct trains per day leaving covering the Florence-Pisa route, and the journey can take between 49 minutes to 1h30, depending on what train you choose.
Most trains depart from the Florence Santa Maria Novella Station (Firenze Santa Maria Novella) and arrive at the Pisa Train Station (Pisa Centrale Station), which is located just a few minutes away from the Pisa city center. The earliest train leaves Florence Santa Maria Novella for Pisa at 12:40 a.m. The last train to Pisa leaves Florence at 11:07 p.m (note that the train schedules and services may vary between weekdays and weekends).
The fastest way to reach Pisa from Florence is by taking the high-speed train, which can reach a maximum speed of 155 mi/h. You can opt for either the Frecciabianca or Frecciargento trains, both are operated by Trenitalia, the national railway company of Italy. Most high-speed trains offer Wi-Fi, a food cart with snacks, air-conditioning, and electrical outlets (these amenities are not offered on regular trains – the slower trains). The high-speed train journey to Pisa takes between 46 to 50 minutes.
Trenitalia also operates Intercity trains, which run on standard lines outside the high-speed network. All Intercity trains are modern and comfortable with plenty of seats, retractable tables, power sockets, air conditioning, courtesy lights, and plenty of luggage space. There are also Intercity Night trains that allow you to travel overnight in cabins with beds, berths, or seating.
If you're traveling from Florence to Pisa on a budget you can opt for the regional trains, which usually cost around €9 (one way). There isn't much difference in price depending on when you book the train tickets. However, these slower commute trains make stops along the way and take more time to reach the final destination (journey duration is 1h14).
While you don't need to book train tickets to some regional trains in advance, it's recommended that you book all high-speed train tickets ahead of time.
Florence to Pisa by Bus
Alternatively, it's also possible to reach Pisa from Florence by long-distance-bus. The buses are direct and depart from Florence's Piazzale Montelungo bus station. They cover a distance of 43 miles in about 1h30. Your journey time may vary depending on traffic conditions along the route.
One of the most popular companies that run buses from Florence to Pisa is Flixbus. All of their buses are equipped with facilities onboard such as air-conditioning, power sockets, and luggage storage space.
Taking the bus is the perfect option for budget travelers, as tickets can be half the price of the train if you buy them at least a week or two in advance. Fares for the outbound trip can cost as little as €7.
FAQ
What is the distance between Florence and Pisa?
Pisa is located just 42 miles from Florence. The driving distance from Pisa to Florence is 50 miles, which takes about 1 hour, and 7 minutes to cover.
Is there a direct train from Florence to Pisa?
Yes. There are 46 direct services from Florence to Pisa Centrale each day.
Are there high-speed trains from Florence to Pisa?
Yes. Traveling as fast as 155 miles per hour, high-speed trains hope to make the daily journey between Florence and Pisa in just 49 minutes.
How do I get a train ticket from Florence to Pisa?
Train tickets can be bought online in advance, and directly at the train station.
How much are the Pisa train tickets?
The average ticket price for this journey costs around €9.
How many train services per day are there from Florence to Pisa?
The average number of trains departing Florence for Pisa is 48 a day.
From where do the trains from Florence to Pisa depart?
Most trains depart from the Santa Maria Novella Station, in Florence.
Can you get from Florence to Pisa by public transport?
Yes. It's possible to reach Pisa from Florence by direct train and bus.
Is visiting Pisa worth it?
Home to iconic architecture masterpieces, and plenty of history, Pisa is definitely worth a visit and a wonderful day trip to Florence.
What is Pisa known for?
Pisa is known for harboring famous landmarks, most of them located in the history-filled Piazza dei Miracoli square, formerly known as the Piazza del Duomo. Must-visit sites include the legendary Leaning Tower of Pisa (Torre Pendente di Pisa), the Pisa Cathedral, and the Pisa Baptistery of St John (Baptistero di San Giovanni).
CuddlyNest provides all accommodations to all travelers at the best price. Find unlimited travel inspiration on our blog and social media channels.
You Might Also Like:
The 13 Best Attractions in Rome, Italy
The 12 Best Things To Do In Berlin, Germany
The 6 Best Day Trips From Rome, Italy
The 9 Best Kid-Friendly Attractions in Rome, Italy
Rome 5 Day Itinerary: The Top Things To Do
Rome 2 Day Itinerary: The Top Things To Do
Rome 4 Day Itinerary: The Top Things To Do In The City
Rome 3 Day Itinerary: The Top Things To Do
Rome 1 Day Itinerary: The Top Things To Do
The 7 Best Places for Nightlife in Rome, Italy
The 9 Best Museums in Rome, Italy
The Best Time To Visit Rome, Italy
9 Free Things To Do In Rome, Italy
The 10 Best Restaurants in Rome, Italy
Transportation In Rome: How To Get Around The City
The 10 Best Pizza Restaurants in Rome, Italy
The 5 Best Places To Go Shopping in Rome, Italy
The Top 5 Hotels Near The Colosseum, Rome
Best Italian Breakfast: The Top Foods To Try
How To Get From Florence to Siena: The 3 Best Ways
A Complete Guide To Visiting The Cathedral of Santa Maria del Fiore, Florence
Train From Rome to Florence: Everything You Need to Know
Top 6 Things to See In Piazza Della Signoria, Florence
The Best Guide To Florence's Piazza Del Duomo