Finding an activity that holds your child's interest is easy in San Francisco, as kid-friendly museums, entertainment, and attractions abound in the city. There, you'll find outdoor activities galore, from lush urban parks to scenic beaches, hands-on and interactive exhibitions, and wild animal encounters that the whole family will enjoy—not just the little ones.
If you're visiting San Francisco with kids anytime soon, read this guide to discover the ten incredible attractions that will leave the little ones amazed. Ready for a memorable one-of-a-kind family vacation? Then keep reading to learn more!
Find Places To Stay in San Francisco, California
13 Things To Do See In San Francisco With Kids
Golden Gate Bridge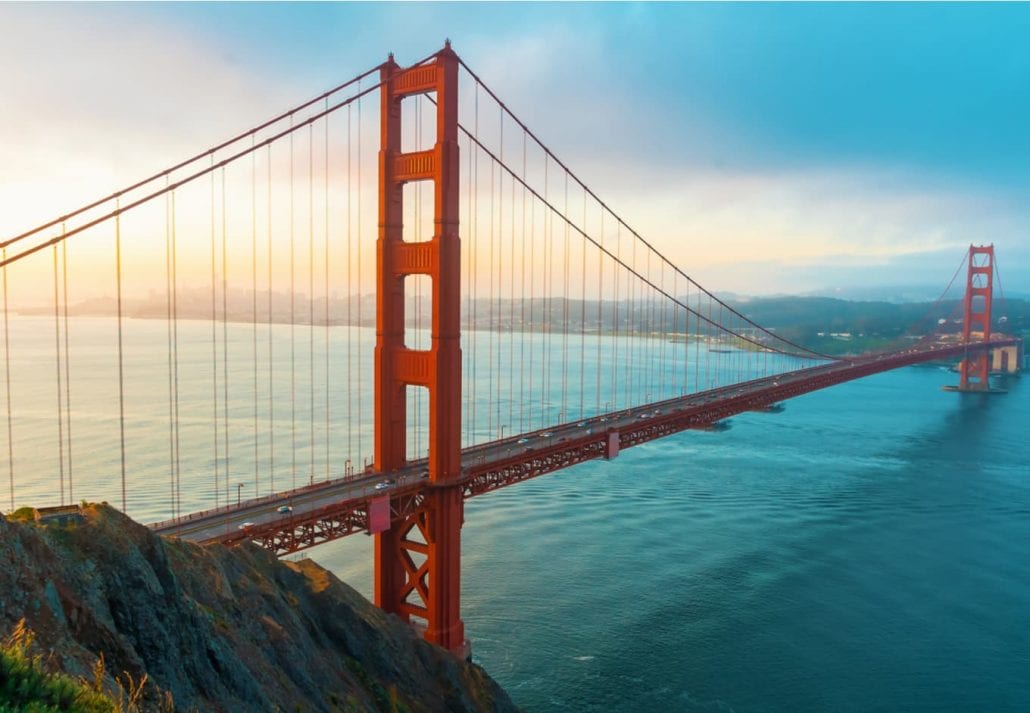 The iconic Golden Gate Bridge will leave kids in awe with its two 746-foot tall towers, and sweeping main cables. An amazing way to experience the bridge is to bike across it while marveling at stunning views of the San Francisco Bay area.
You can also take the little ones to check the Golden Gate Bridge from specific viewpoints such as the Fort Point National Historic Site, Baker Beach, or Fort Baker.
Golden Gate Park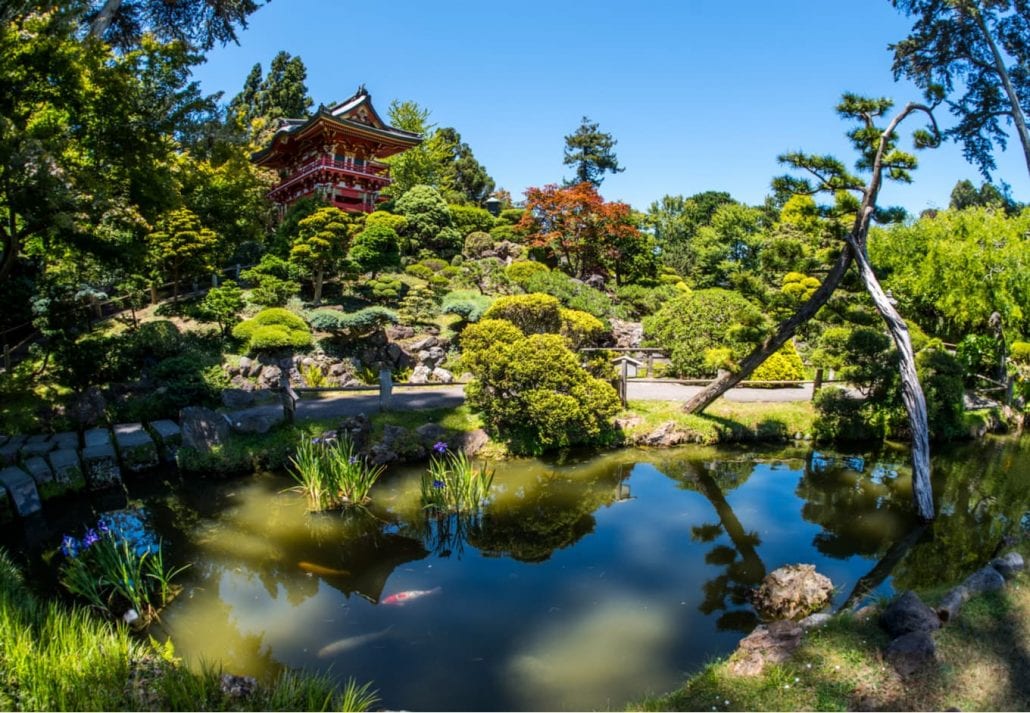 Filled with glittering lakes, emerald-green meadows, and alluring gardens, Golden Gate Park is the perfect destination for families seeking a nature escape from the city's bustling streets.
The park is home to an array of kid-friendly attractions, including the Conservatory of Flowers, a Victorian building that houses almost 2,000 species of aquatic and tropical plants, such as the 100-year-old giant Imperial Philodendron.
Kids will also love visiting the San Francisco Botanical Garden, which showcases nearly 9000 different kinds of plants from around the world.
Another must-visit spot in the park is The Japanese Tea Garden, the oldest in the United States, and dotted with well-manicured plants, Japanese maples, and cherry trees.
San Francisco Zoo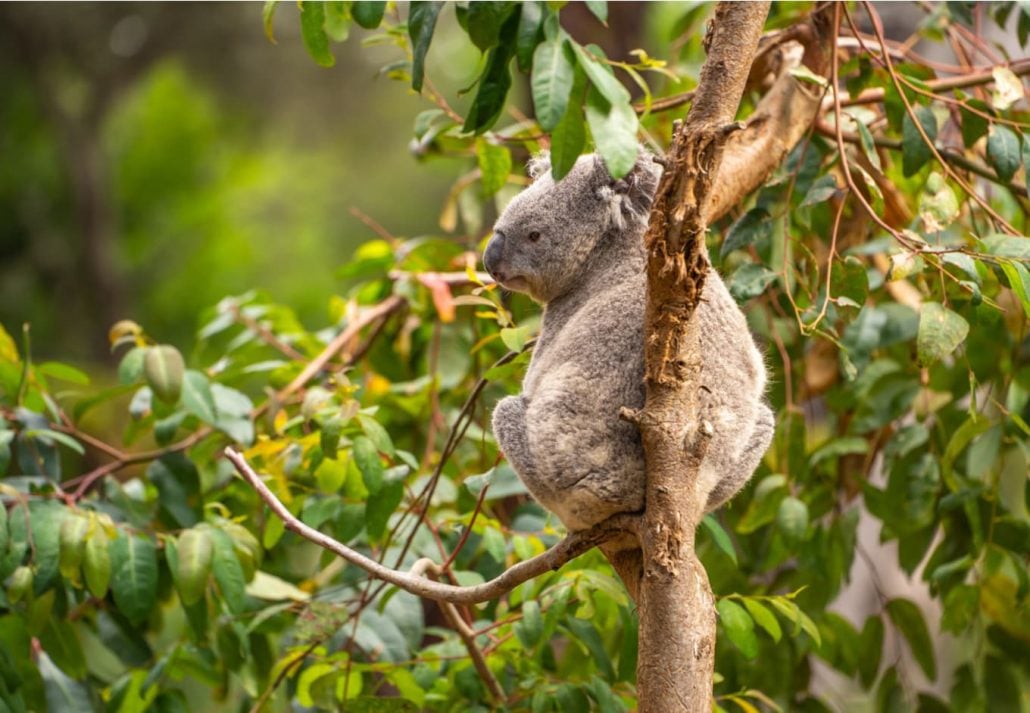 Nestled between Lake Merced and the Pacific Ocean, the San Francisco Zoo encompasses 100 acres of gardens that are inhabited by more than 2,000 exotic, endangered, and rescued animals from all around the world. While strolling around the zoo, the little ones will be able to get face to face with fascinating creatures such as giraffes, zebras, grizzly bears, and gorillas. The zoo is also home to the Lipman Family Lemur Forest, the largest outdoor lemur habitat in the country, and Penguin Island, home to the largest colony of Magellanic penguins outside of the wild.
California Academy of Sciences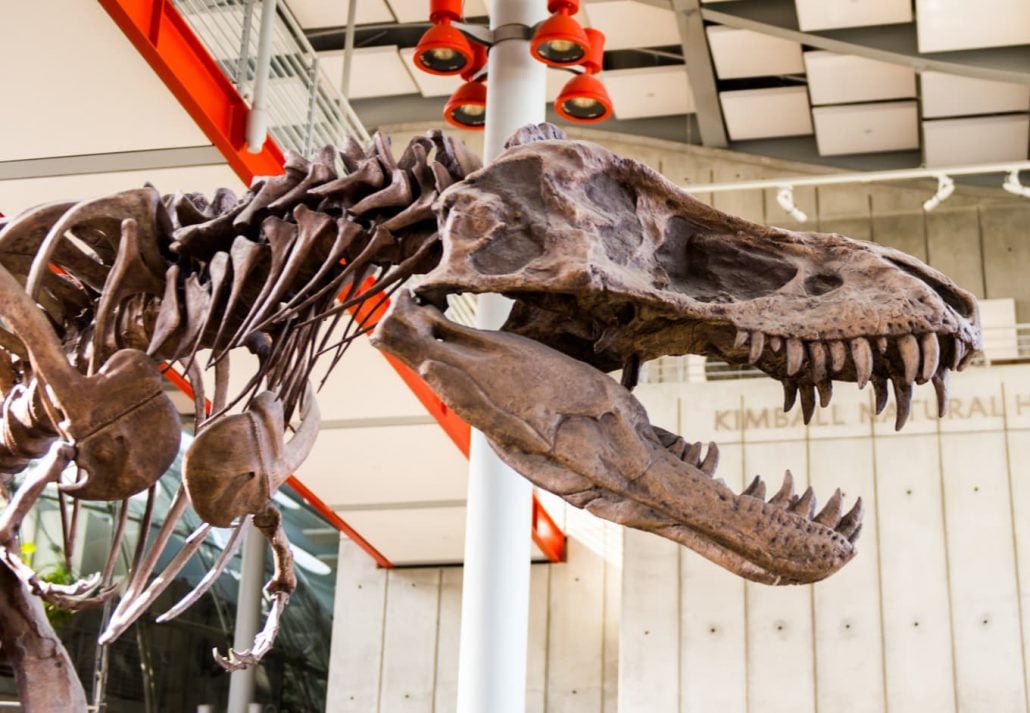 While visiting San Francisco's Golden Gate Park, be sure to stop by the California Academy of Sciences. The institution houses the Kimball Natural History Museum (one of the largest in the world) with over 46 million specimens. Highlights include an 87-foot-long blue whale skeleton, a 4-ton cross-section of a redwood tree, 400 different types of gems and minerals, and an earthquake simulator that'll transport the kids to the epicenter of the powerful 1906 and 1989 temblors.
Bay Area Discovery Museum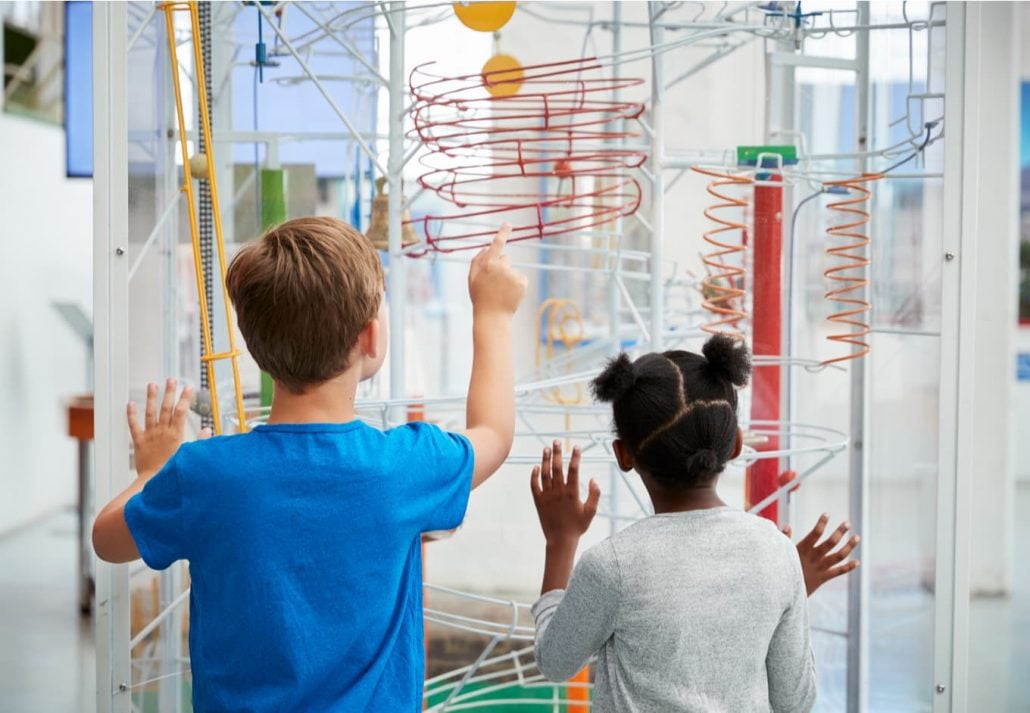 After checking out the Golden Gate Bridge in all of its glory, head over to the Bay Area Discovery Museum. Located right at the foot of the bridge, the museum is self-described as a "space for imaginations to run wild", and features outdoor and indoor exhibitions for children 6 months of age to 8 years.
There, young kids will be able to enjoy a variety of playful learning experiences and endless opportunities for exploration. Some of the museum's top attractions include the Lookout Cove, a 2.5-acre interactive outdoor exploration area featuring natural elements and iconic Bay Area landmarks for children to play on, and the Gummut Grove, home to 3 large treehouses nestled in the canopy of Fort Baker's majestic trees. Make sure you also take the little ones to the Woodshop, where they'll be able to practice their woodworking skills as they become makers, sculptors, and carpenters.
Children's Creativity Museum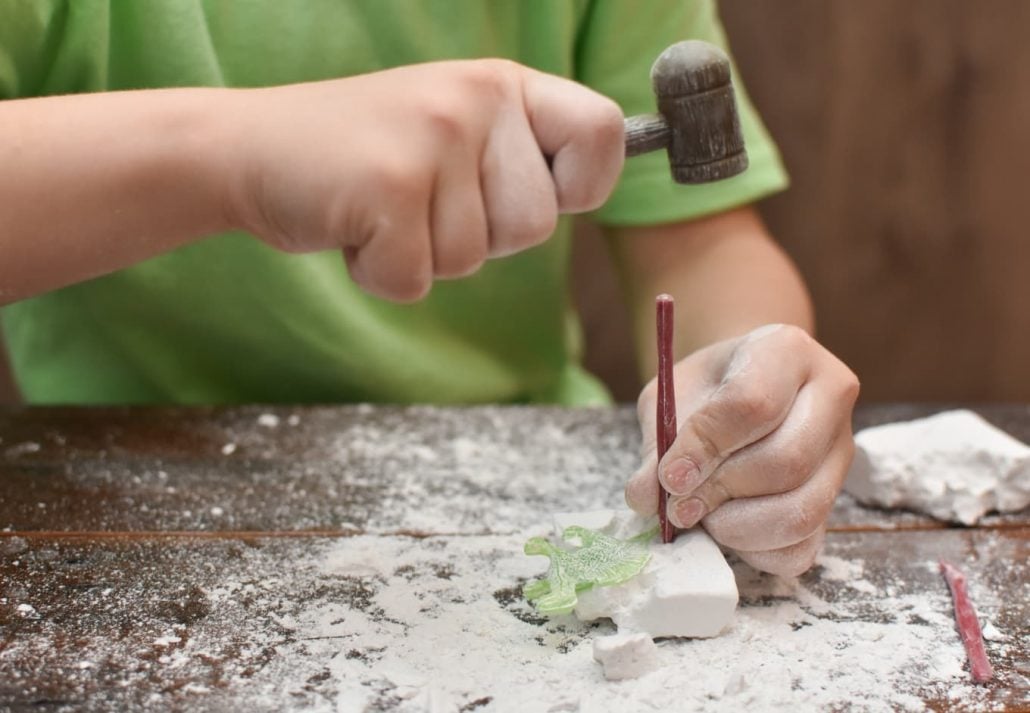 Located in Yerba Buena Gardens, the Children's Creativity Museum is an interactive museum featuring multimedia arts and technology experiences designed to stimulate creativity in children ages 2-12.
Kids will love the Innovation Lab, where they can get creative and make flying machines using upcycled materials, and the Animation Studio, where they'll learn the basics of stop-motion animation. The Making Music Studio allows children to record their own songs, while in the Storybook Park they can enjoy a changing selection of books to read with their family.
Fisherman's Wharf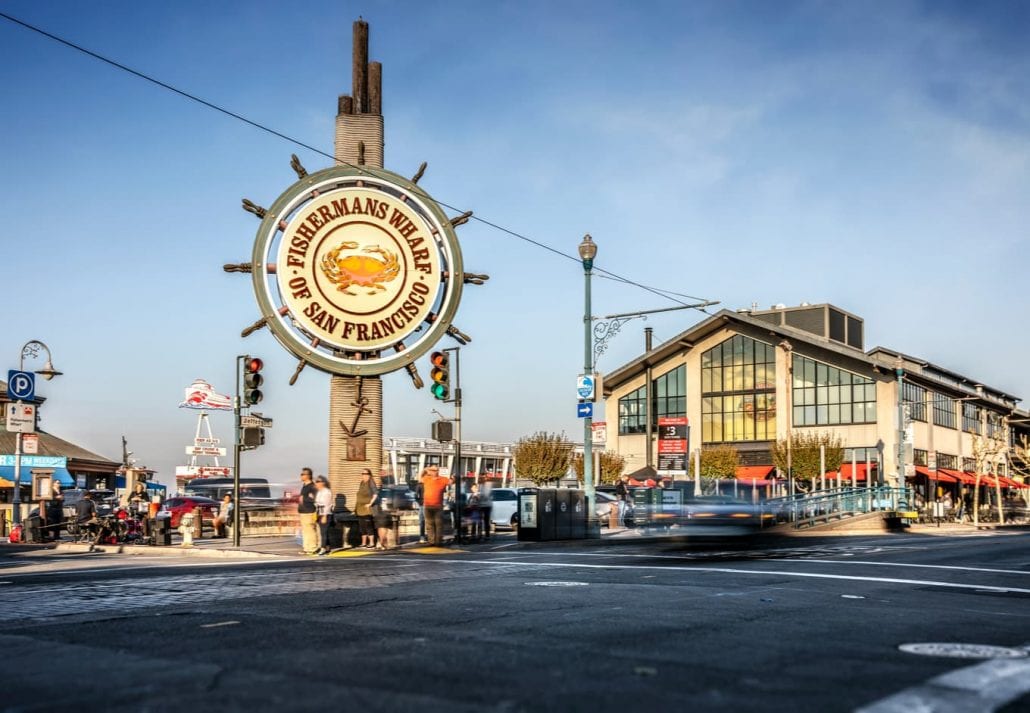 Located on the northern waterfront area of San​ Francisco, Fisherman's Wharf is one of the most iconic locations in the city. This lively neighborhood is home to a dazzling wealth of family-friendly attractions that are guaranteed to keep your children entertained for hours on end.
A must-visit is PIER 39, a 45-acre waterfront complex that offers scenic views of Golden Gate and Bay Bridges, Alcatraz Island, and Angel Island. The pier is home to the two-level San Francisco Carousel, which features 1800 lights and 32 animals to ride, as well as the Caliornia sea lions who mysteriously took over the docks after the 1989 earthquake.
Hungry yet? Then head over to the iconic Ghirardelli Chocolate Factory to spoil your kids with a well-deserved sweet treat!
The Beaches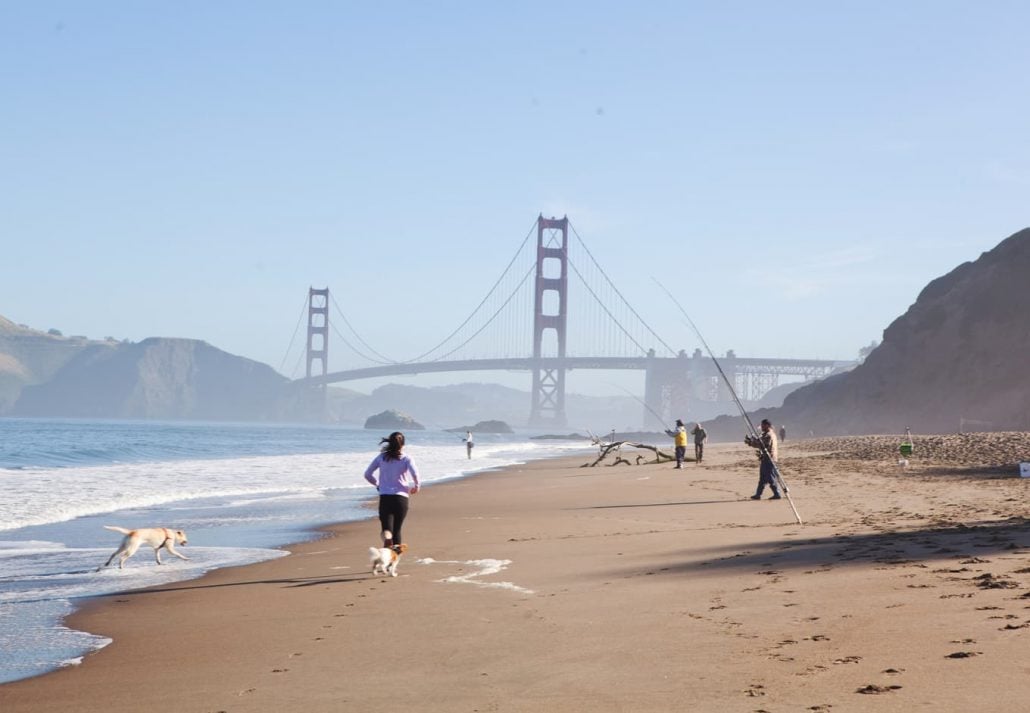 There's nothing like a fun-filled beach day to put the kids in a good mood. Fortunately, San Francisco has an array of great beaches that are perfect for indulging in outdoor activities, such as picnicking, playing volleyball, and walking.
One of the best beaches in San Francisco is Ocean Beach, which features an esplanade that is an excellent spot for scenic walks. And while this beach is not ideal for swimming due to the dangerous riptides, it has a 3.5-mile stretch of white sand where you and the little ones can sit down and enjoy the most show-stopping views of the Pacific Ocean.
Be sure to also visit the famous Baker Beach, located in the Golden Gate National Recreation Area. This mile-long sandy shoreline stretches beneath rugged cliffs in the southwest corner of the Presidio and rewards visitors with heart-warming views of the Golden Gate, the Bridge Pacific Ocean, the Marin Headlands, and Lands End.
Twin Peaks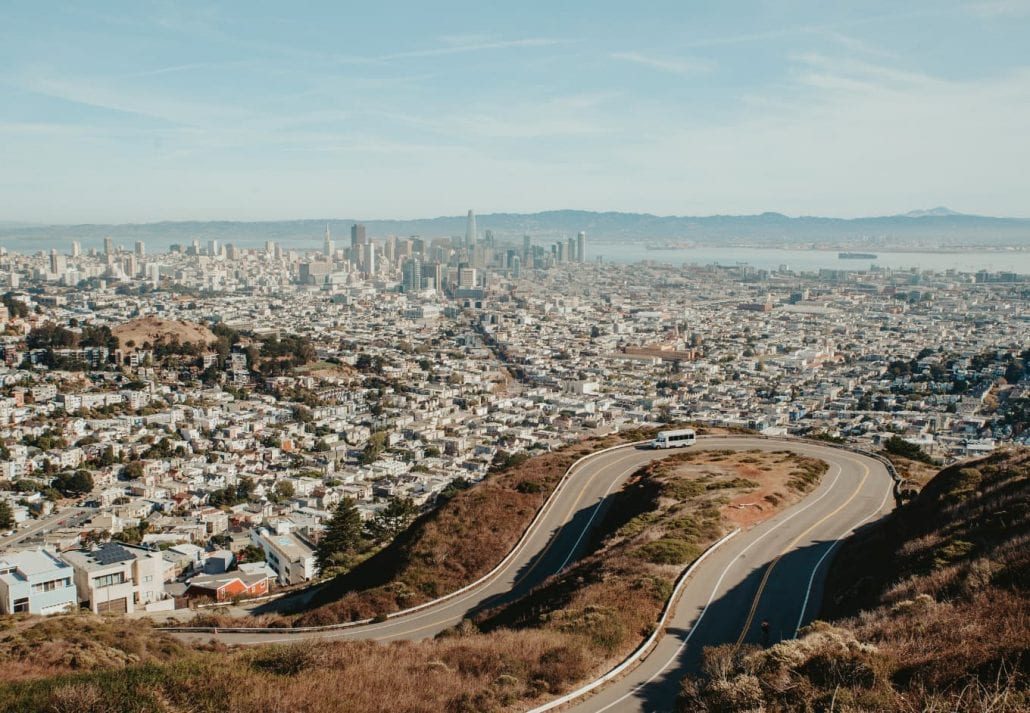 For a breathtaking sunset and taking in gorgeous views of San Francisco, hike the 0.7-mile trail network that ascends to Twin Peaks. Located 922 feet above sea level, this 64-acre hilltop park is an ideal place to take in some fresh air after a day of adventuring into San Francisco. Twin peaks also offer the gorgeous 360º vistas of downtown San Francisco.
Lombard Street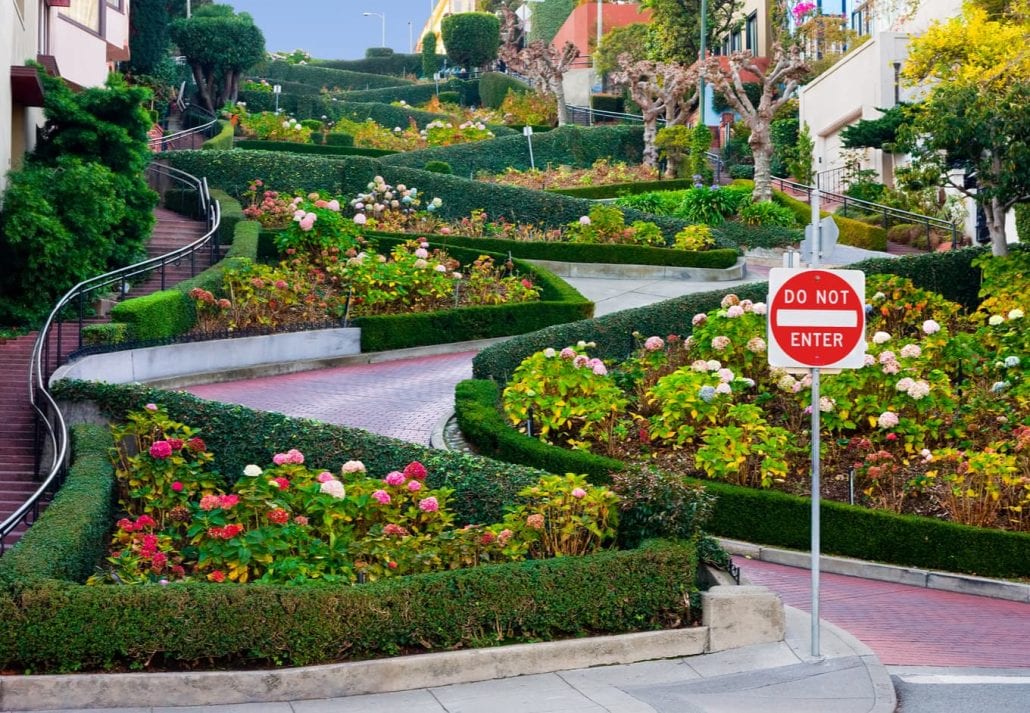 Nicknamed the "crookedest street in the world", Lombard Street will leave kids in awe with its picturesque twisty turns framed by colorful flowers and Russian Hill houses. This citywide famous street stretches from The Presidio east to The Embarcadero, and it's visited by millions of people every year.
You can either drive through the crooked curves or even better, walk down the stairs located on both sides of Lombard Street. From the highest part of the street, it's possible to catch a glimpse of San Francisco Bay, the Bay Bridge, and Coit Tower.
The Walt Disney Family Museum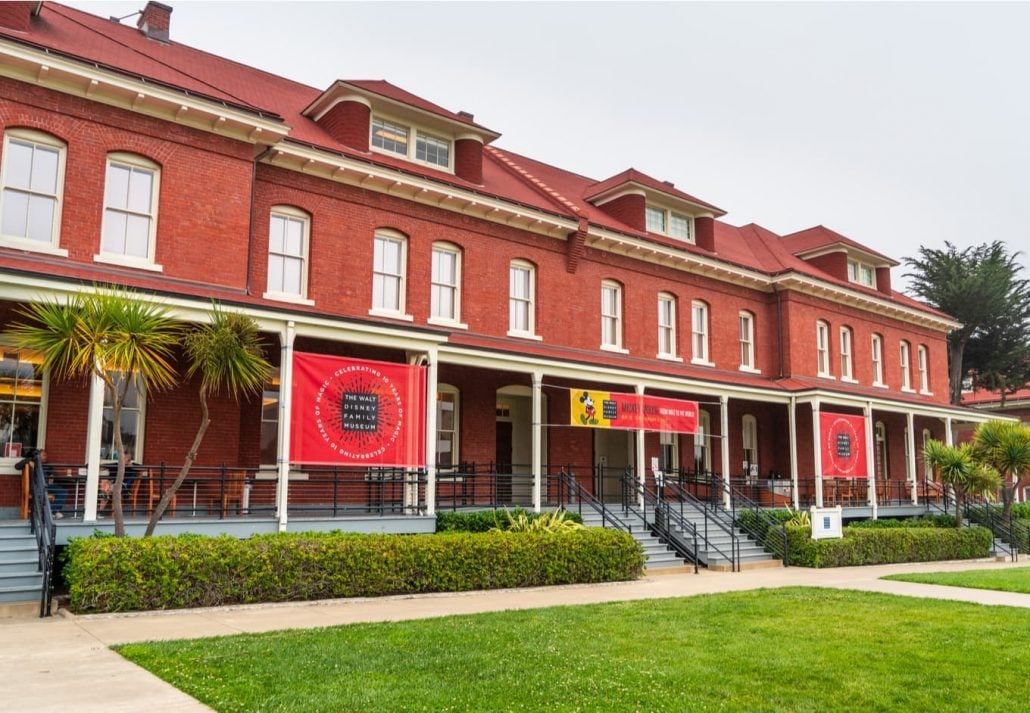 Located in the scenic Presidio of San Francisco, the Walt Disney Museum displays interactive galleries with state-of-the-art exhibits narrated in Walt's own voice alongside early drawings, cartoons, films, music, and a spectacular model of Disneyland.
Until January 2023, the museum will be hosting "The Jungle Book: Making a Masterpiece" exhibition that explores, through over 300 rare artworks and ephemera, the creative complexities behind the making of The Jungle Book (1967).
San Francisco Cable Car Museum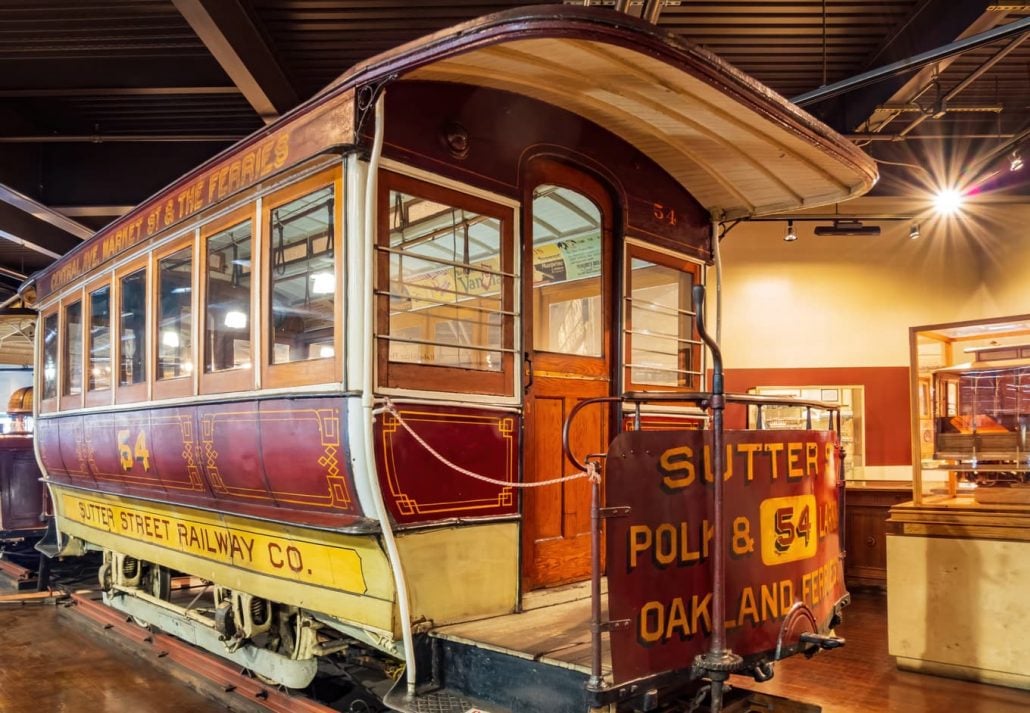 Set within a cable car barn and a powerhouse in San Francisco's Nob Hill neighborhood, the free Cable Car museum is home to a fantastic collection of historic cable cars, as well as various mechanical devices, photographs, and detailed models.
One of the museum's top highlights is three antique cable cars from the 1870s — the Sutter Street Railway No. 46 grip car, the No. 54 trailer, and the only surviving car from the first cable car company, the Clay Street Hill Railroad No. 8 grip car.
Dolores Park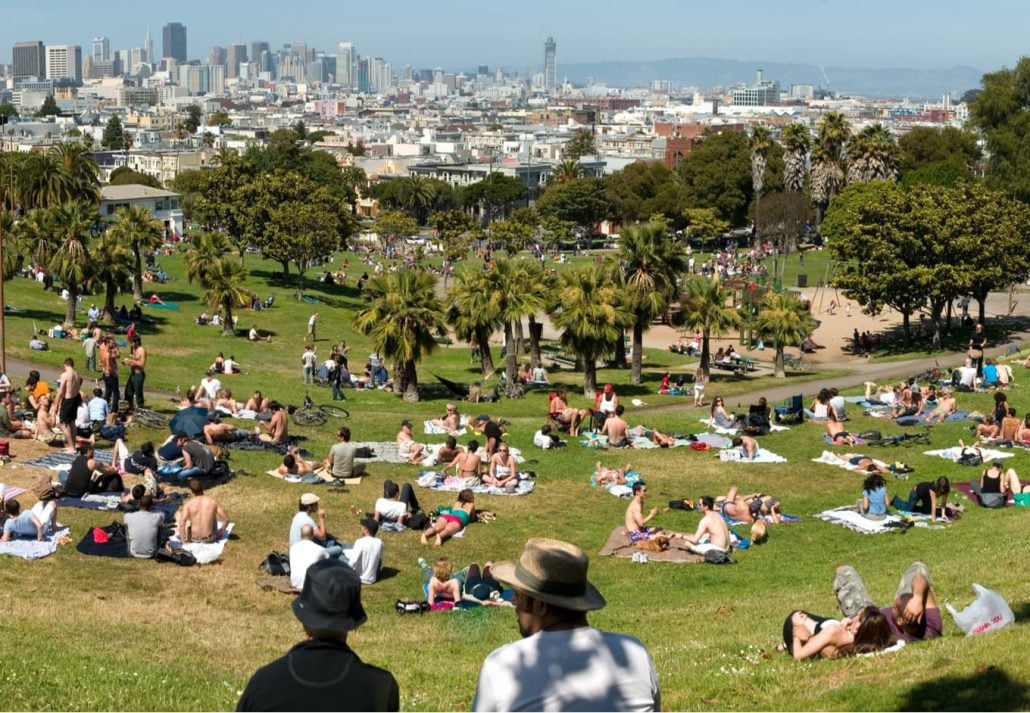 Perfectly placed in San Francisco's famous Mission District, Dolores Park is a great location for the kids to enjoy a plethora of outdoor activities. The park has extensive lush green lawns shaded by tall palm trees where visitors can have scenic picnics, as well as a soccer field, six tennis courts, one basketball court, a playground, and two off-leash dog play areas.
The Mission's Street Art Tour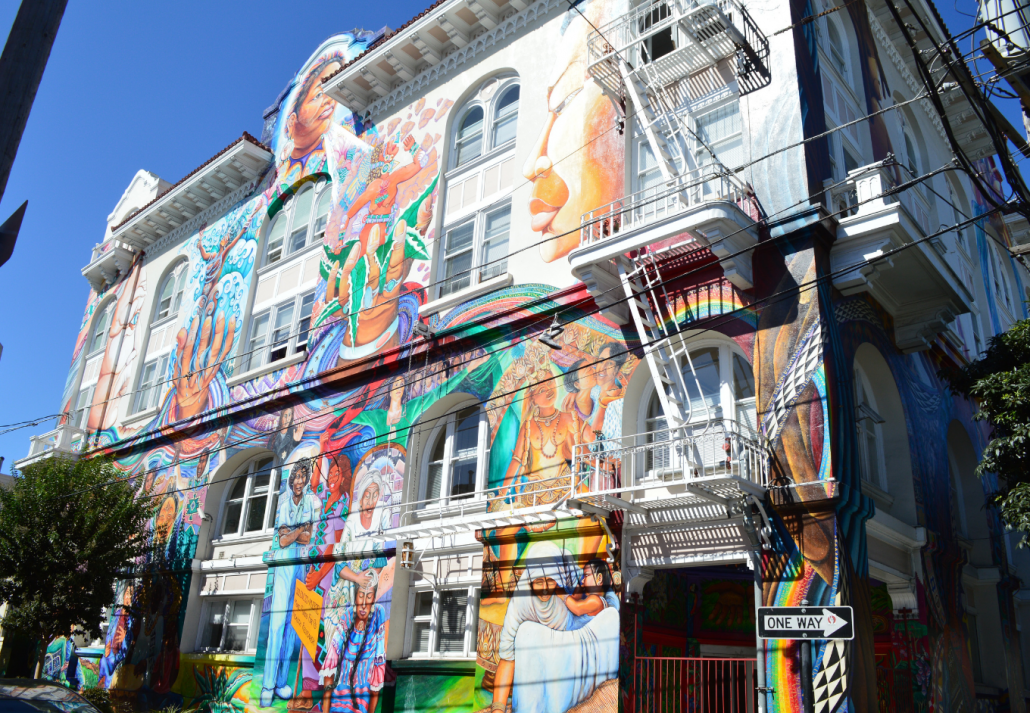 Older kids will love taking a free tour of the Mission District. Also known as "The Mission," this vibrant neighborhood has been historically related to the Latin communities of San Francisco, and it's dotted with a medley of art galleries, lip-smacking taquerias, bustling bars, and quaint boutique shops.
The Mission is filled with eye-popping murals centered around various themes ranging from cultural heritage to social-political statements.
Make sure to walk along Balmy Alley and Clarion Alley to show the kids an array of colorful murals reflecting a variety of artistic styles. So much fun!
Coit Tower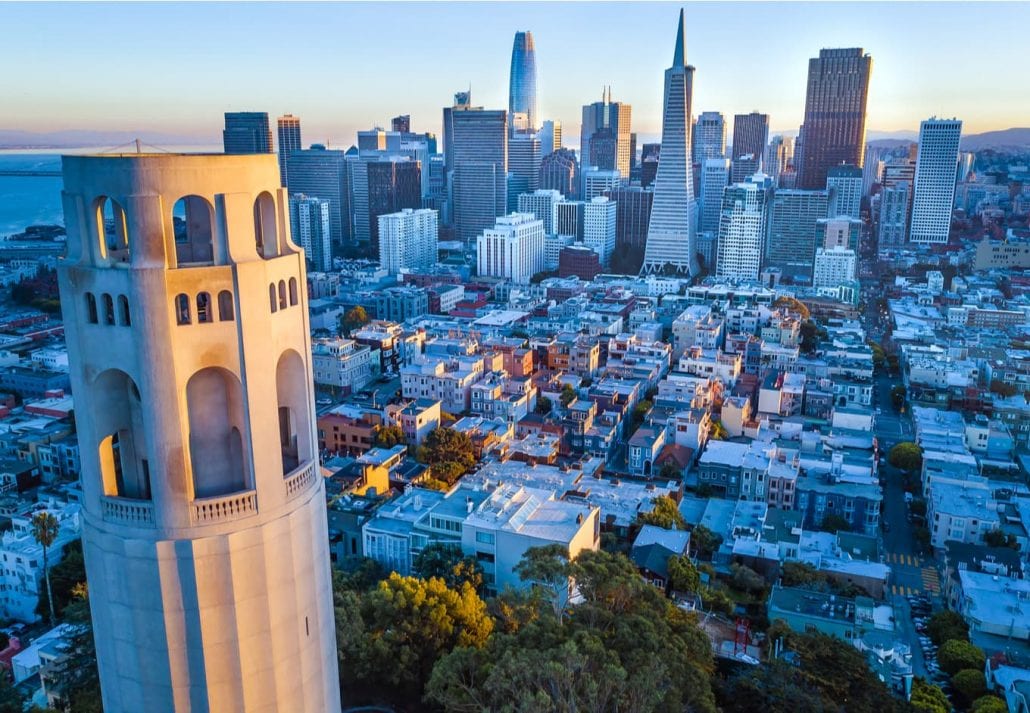 Located in the Telegraph Hill district, The Coit Tower is a slender white concrete building that has been an icon of San Francisco's skyline since 1933. Visit the observation deck of this 210-food building to show the little ones showstopping views of the San Francisco skyline, and to spot iconic landmark attractions such as the Golden Gate and Bay bridges.
FAQ
Is San Francisco a good place to visit with kids?
Yes. San Francisco offers a variety of family-friendly activities and attractions like museums, parks, and more that kids are guaranteed to love!
What should you visit in San Francisco with kids?
15 Top Kid-Friendly Attractions In San Francisco:
Golden Gate Bridge;
Golden Gate Park;
San Francisco Zoo;
California Academy of Sciences;
Bay Area Discovery Museum;
Children's Creativity Museum;
Fisherman's Wharf;
The Beaches;
Twin Peaks;
Lombard Street;
The Walt Disney Family Museum;
San Francisco Cable Car Museum;
Dolores Park;
Mission's Street Art Tour;
Coit Tower.
What is there to do in Golden Gate Park with toddlers?
If you're visiting Golden Gate Park with the kids, be sure to check out the Japanese Tea Garden, and the San Francisco Botanical Garden.
Is SF Zoo Free on the first Wednesday of the month?
Free days are not being offered at this time.
What should I not miss in San Francisco?
When you visit San Francisco, make sure to go to the Golden Gate Bridge, Alcatraz Island, Union Square, and Fisherman's Wharf.
Browse. Book. Stay.
CuddlyNest provides all accommodations to all travelers at the best price. Find unlimited travel inspiration on our blogs and our social media channels Facebook, Instagram, Pinterest
You May Also Like:
North America Travel Guide
Most Romantic Weekend Getaways in the United States
Long Weekend Getaways in the United States
Best Family Vacations In The United States
Best National Parks In The United States
Best Cabin Rentals in the United States
Best Dog-Friendly Vacations In The United States
Best Getaways In Southern California
The Ultimate California Travel Guide
11 Off The Beaten Path Experiences In San Francisco
The 20 Best Restaurants In San Francisco
The 15 Most Instagrammable Places In San Francisco, California
The 10 Best Beaches Near Orlando, Florida
The 10 Most Beautiful Islands in Florida
A Guide To The 7 Best Pensacola Florida Beaches
The 15 Best Beaches In The United States