Key West reigns as one of the favorite vacation spots in the United States. Part of the Florida Keys archipelago, this luscious island is the southernmost point in the continental USA and dazzles visitors with its immense natural beauty. Here, you'll find an amalgamation of idyllic beaches, lush tropical gardens, and achingly beautiful national parks.
The magnetic charisma of Key West is topped off by consistently warm, sunny weather, making it a fantastic destination year-round.
First-class activities in Key West include scenic sunset cruises, exploring the pristine Dry Tortugas National Park, dolphin watching, and snorkeling (the island is home to North America's only living coral barrier reef!).
Key West also houses a treasure trove of historical sites, including the historic estate where Ernest Hemingway lived in the 1930s.
Ready to explore this subtropical paradise? Then keep reading to discover a guide to the 15 best things to do when visiting Key West, Florida.
Find Places To Stay In Key West, Florida
The 15 Best Things to do in Key West, FL
Key West Lighthouse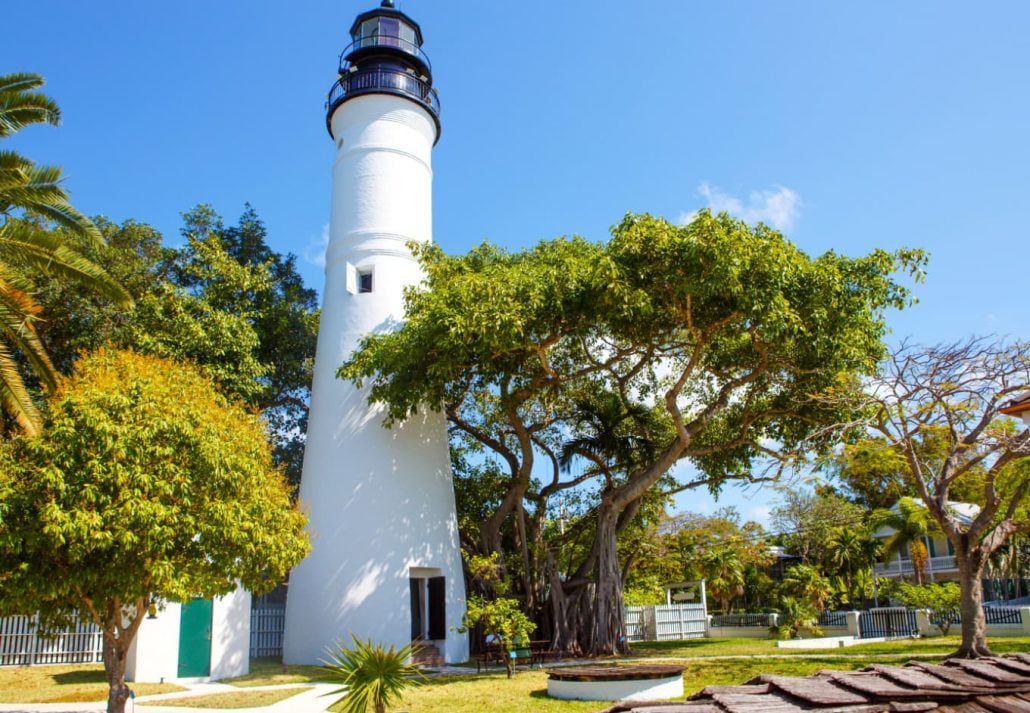 The historic Key West Lighthouse was built in 1825 to help the ships entering the port avoid the dangerous reefs. Visitors can climb the 88 iron steps to the top of the tower to enjoy show-stopping views of Key West and the Atlantic Ocean.
The Key West Lighthouse also houses a museum — Keeper's Quarters Museum— which plays host to an array of nautical artifacts, antique furnishings, and vintage photos.
Ernest Hemingway Home and Museum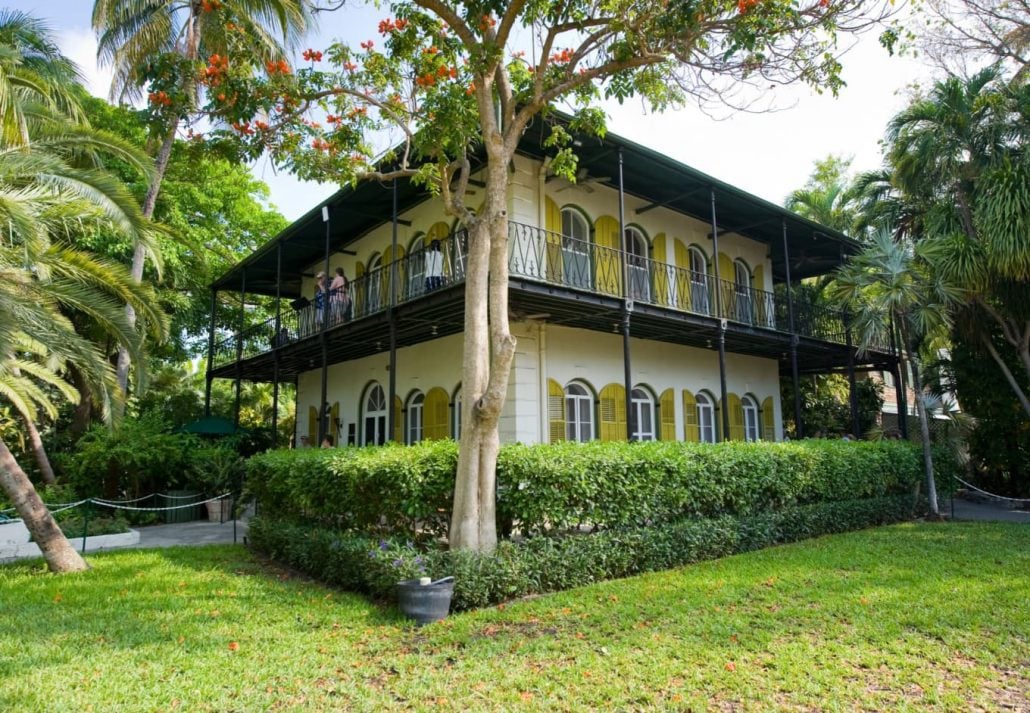 Located just across the Key West Lighthouse lies the Ernest Hemingway Home and Museum. This charming estate nestled among towering palm trees was built in 1851 in a French Colonial style by a wealthy marine architect. . From 1931 to 1939, the house was inhabited by writer Hemingway and his wife Pauline Pfeiffer.
Guided tours are one of the best ways of exploring this century-old estate and discovering secrets about Hemingway's life.
In the Living Room, you'll see a display of treasured pictures of Hemingway's fishing adventures. The garden is dotted with an array of colorful flowers and features a lavish swimming pool that was an extraordinary luxury for a residential home in 1930s Key West.
There's another intriguing feature: Ernest Hemingway was given a white six-toed cat by a ship's captain. Now, the estate is home to approximately 60 polydactyl (six-toed) cats.
Key West Aquarium
Are you traveling with kids? Then the Key West Aquarium is one of the best places to visit in the city. Located in the famous Mallory Square, the aquarium is home to a wide variety of marine life.
Moray eels, barracudas, sharks, jellyfish, and sea cucumbers are some of the creatures that you'll find here.
It's possible to can explore the Key West Aquarium through an array of bucket-list experiences. The guided Sea Turtles Conservation Tour allows visitors to learn about the aquarium's four non-releasable sea turtles, which have been injured in the wild and are now being rehabilitated.
In Atlantic Shores Exhibit, expect to see native Key West marine life, including a living mangrove ecosystem.
Another must-see is the Shark Exhibit, where visitors get face-to-face with Florida Keys' most common shark — the Nurse Shark.
Mallory Square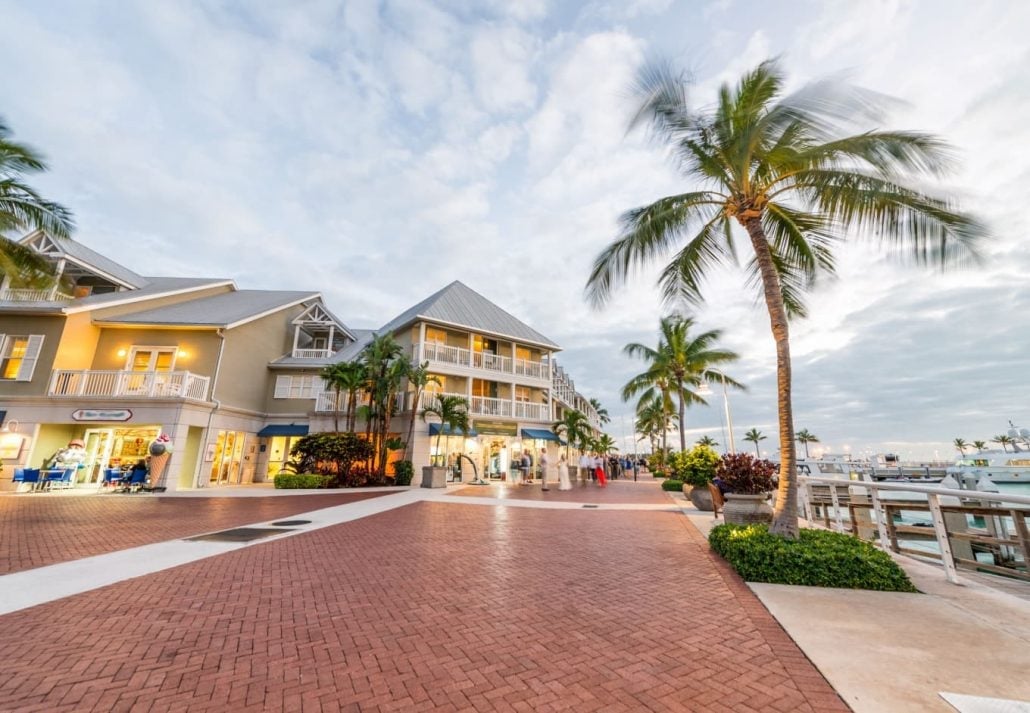 Mallory Square is a lively waterfront square featuring several shops, art galleries, restaurants, and street performers.
Facing west towards the Gulf of Mexico, this square is known for hosting the famous "Mallory Square Sunset Celebration", a nightly party that gathers magicians, jugglers, live music, food trucks, and crowds of people to watch the legendary Key West sunset.
Dry Tortugas National Park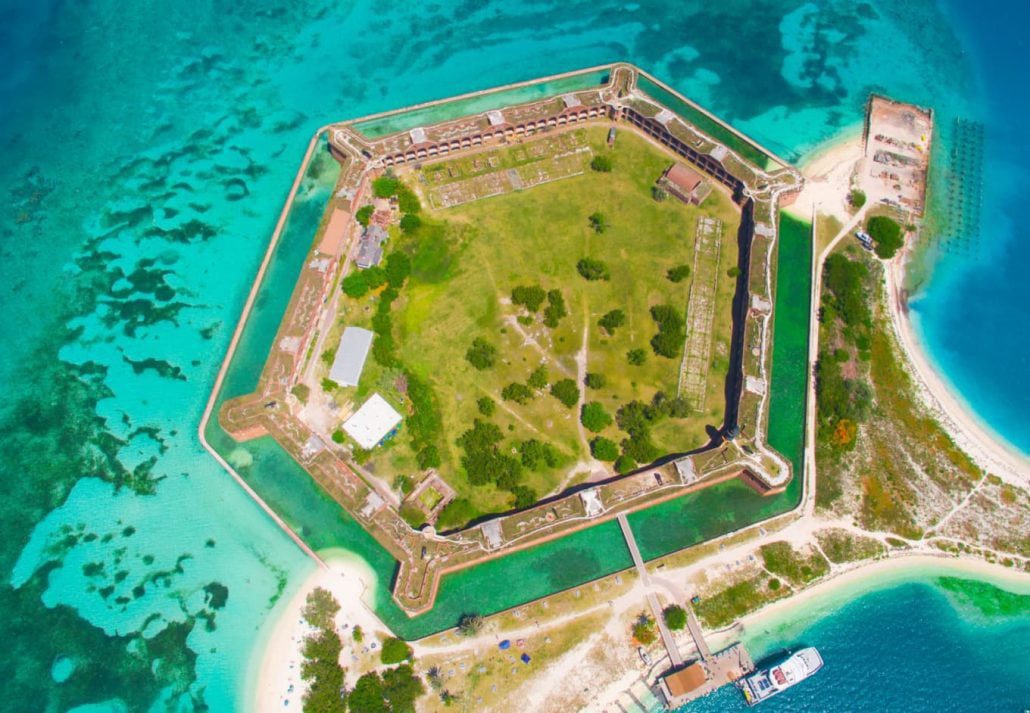 Dry Tortugas National Park is a sparkling gem designed by nature. Accessible only by boat or seaplane, this achingly beautiful park encompasses 100 square miles of azure waters, dreamy coral reefs, and lush gardens.
Tried-and-true activities here include snorkeling (you'll get the chance to see the Florida Keys reef system, the third largest in the world), swimming, and sunbathing in idyllic beaches of sugar white sand.
Known for its bountiful wildlife, the park also harbors rare birds not found elsewhere in the continental United States, making it a prime spot for birdwatching.
Dry Tortugas's centerpiece is the massive Fort Jefferson, an unfinished coastal fortress composed of more than 16 million bricks. While exploring this age-old structure, you'll get the chance to dive deep into the history of the Civil War era.
Key West Butterfly & Nature Conservatory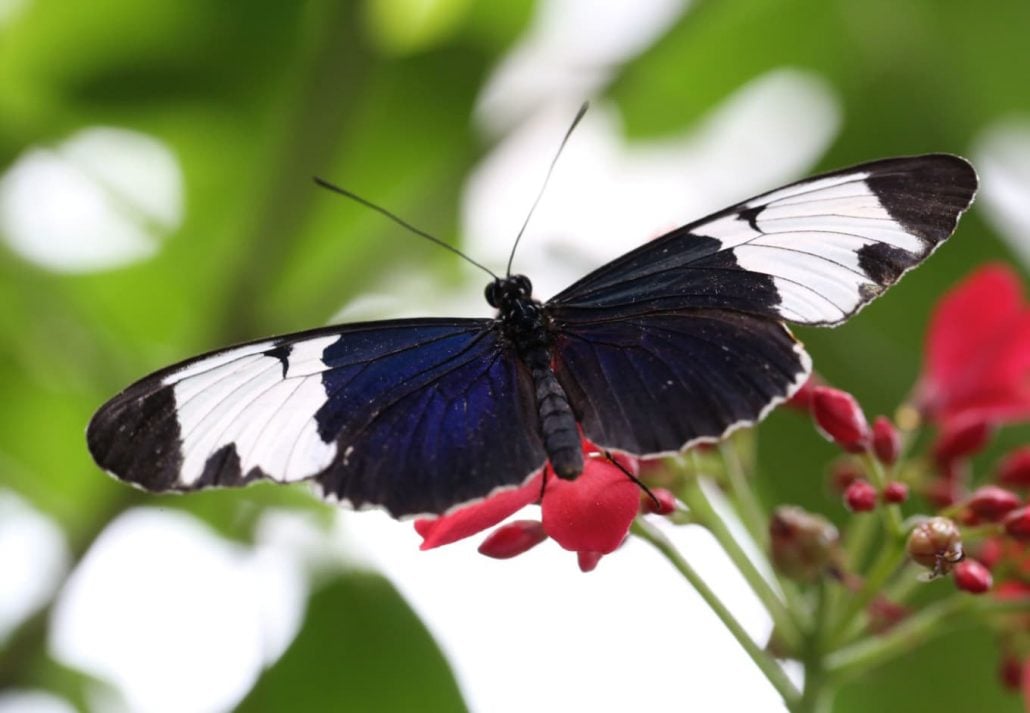 The Key West Butterfly and Nature Conservatory is one of the best family-friendly attractions in Key West. In this tropical paradise, visitors will stumble upon hundreds of colorful butterflies of over 50 species, exotic birds, an alluring collection of flowering plants, and cascading waterfalls.
Key West Wildlife Center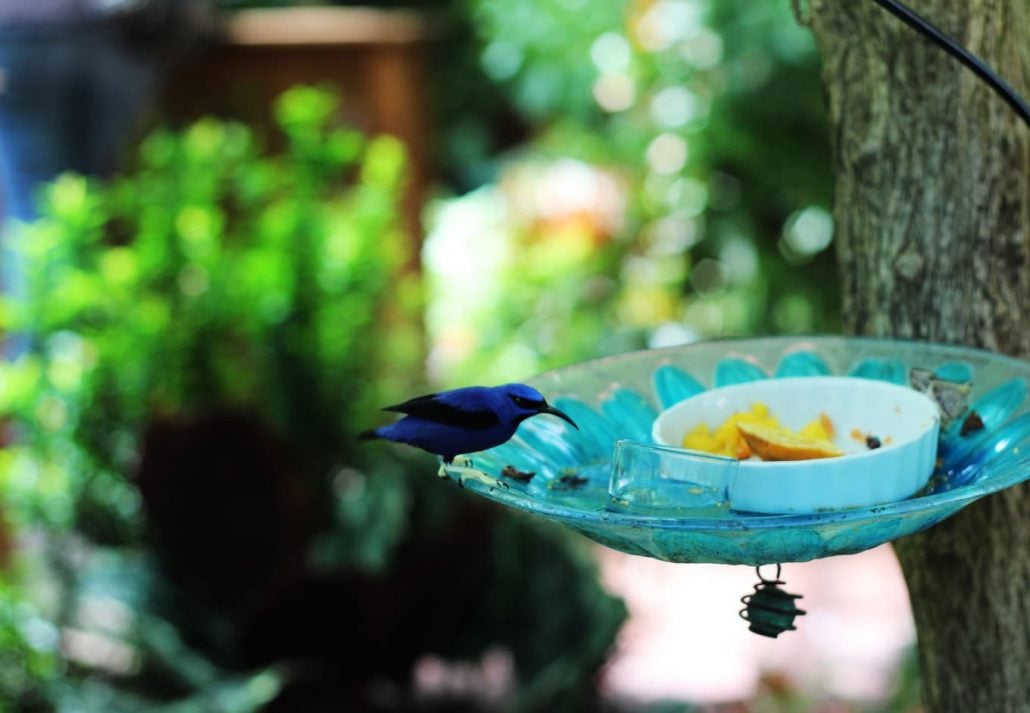 Gloriously located inside the seven-acre Indigenous Park, in Key West, the Wildlife Center provides rescue and rehabilitative care to over 1400 wild birds annually, as well as sea turtles, and tortoises.
The Key West Wildlife Center also has a nature trail that is a great spot for observing migratory birds in both the fall and spring.
Key West Garden Club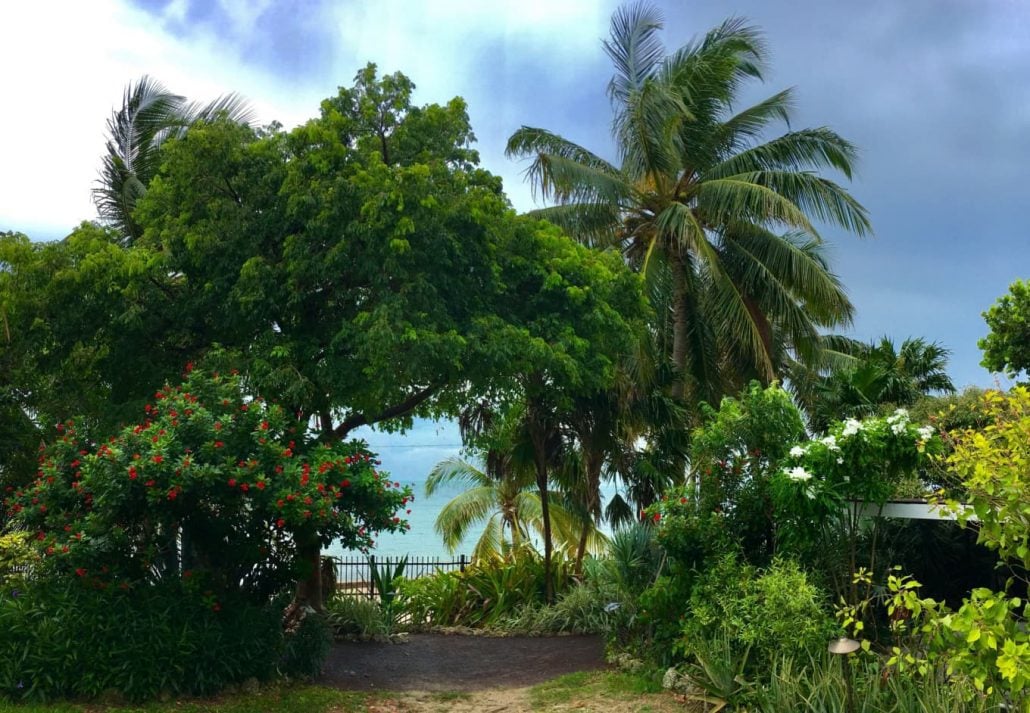 The Key West Garden Club at West Martello Tower, a former Civil War Fort, is one of Key West's most serene spots.
This scenic tropical oasis is divided into 8 distinct areas, each featuring a rare collection of native and exotic trees and plants.
Some of the alluring plants you'll see while exploring the Key West Garden Club include orchids, cacti, and bromeliads.
Key West Shipwreck Museum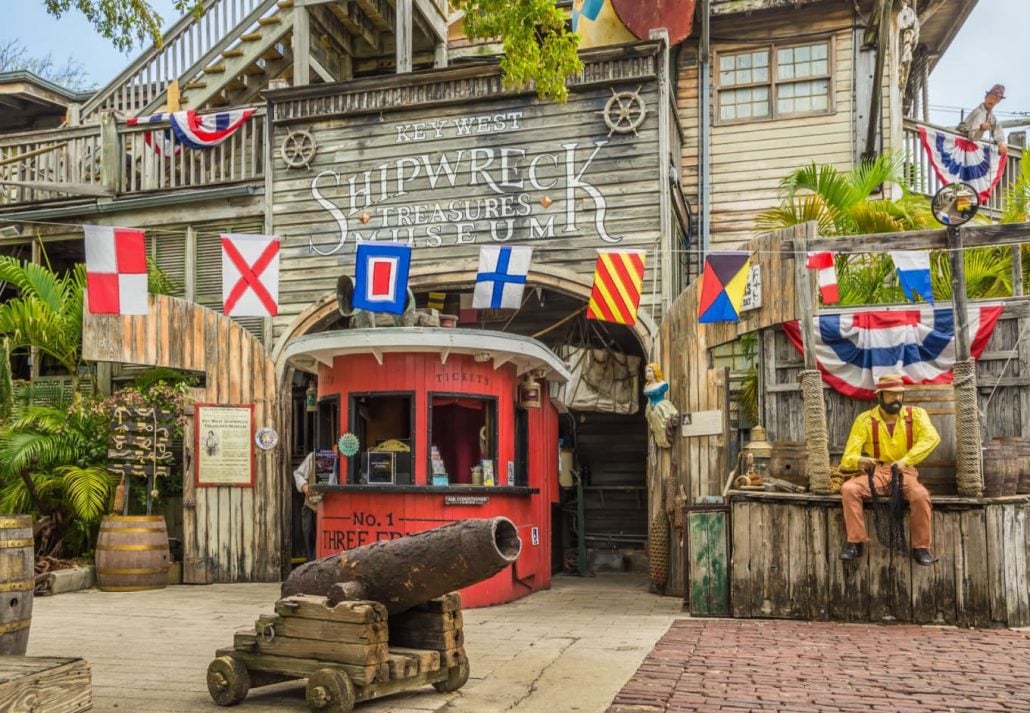 Families visiting Key West can't pass up the chance to visit the Key West Shipwreck Museum. Also known as the Key West museum, the site recreates a 19th-century warehouse built by wrecker tycoon Asa Tift.
Through reenactments and original artifacts found in the 1985 rediscovery of the wrecked vessel Isaac Allerton, which sank in 1856 in the Florida Keys, you'll learn about Key West's unique maritime heritage and how it became the richest city in the United States.
Harry S Truman Little White House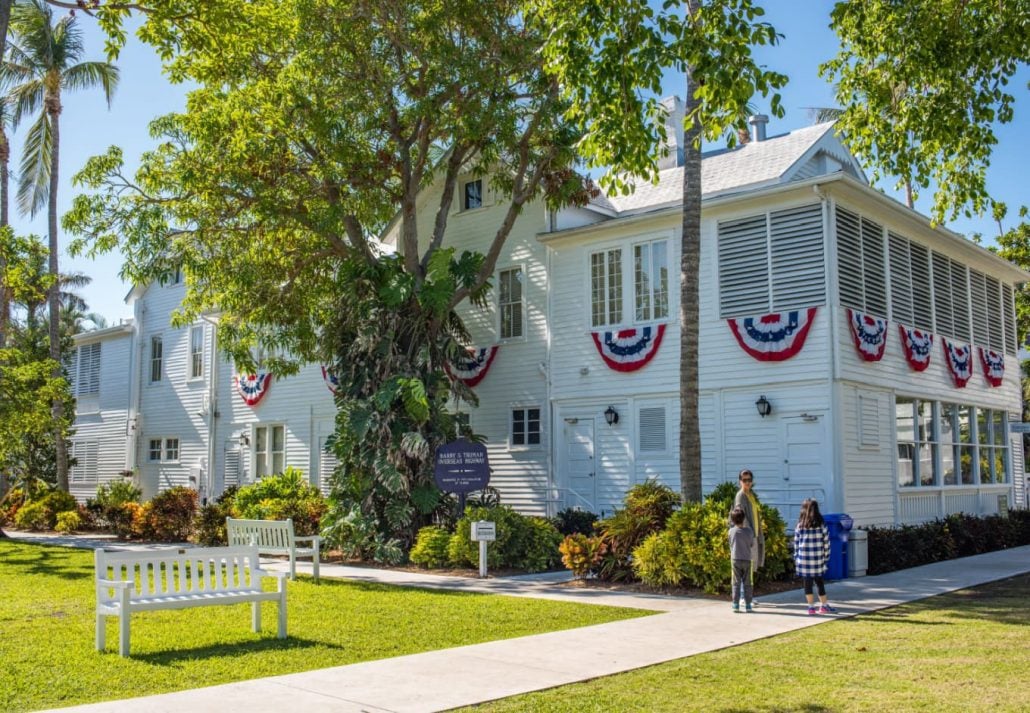 Built in 1890 in the Old Town, this historic estate used to serve as the naval station's command headquarters during the Spanish-American War, World War I, and World War II.
From 1946 through 1952, the property served as the winter White House for President Harry S Truman.
Florida's only presidential museum, the estate is home to a rich collection of historical documents. Touring the house is a great opportunity to hear fascinating stories about former president Harry, and learn about the Key West history.
Fort Zachary Taylor Historic State Park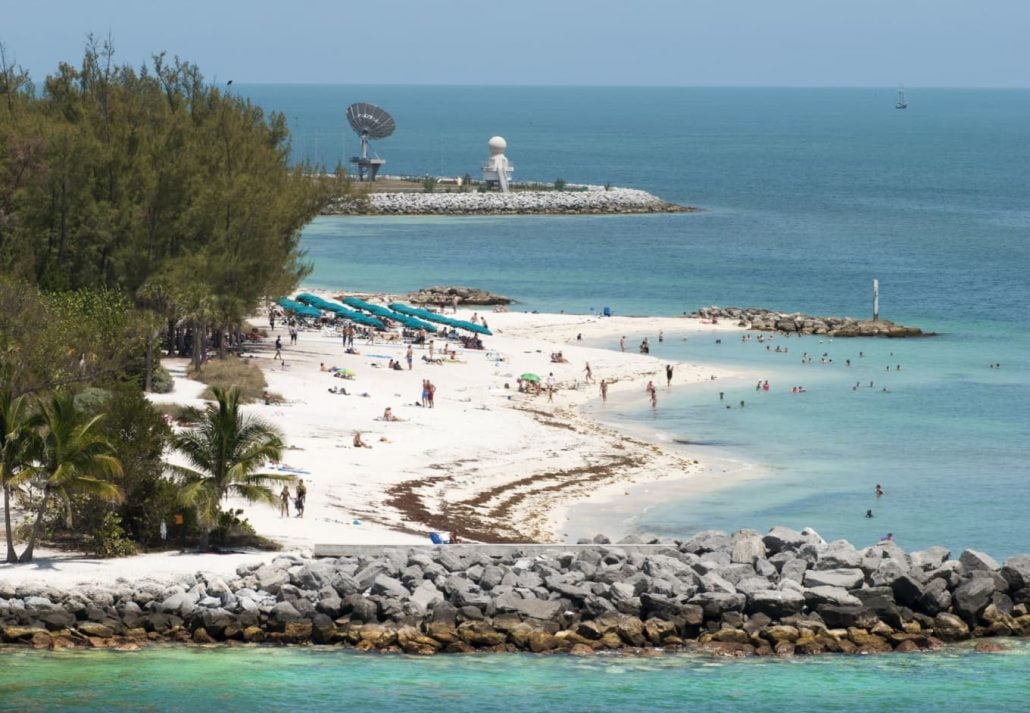 A visit to Zachary Taylor Historic State Park is a must in any Key West vacation. Also known as Fort Taylor, the site is centered on a Civil War-era fort, near the southern tip of Key West, and plays host to the largest cache of Civil War armament in the world.
There are tour guides for those who want to learn how the fort played important roles in the Civil War and Spanish-American War.
Designated as a National Historic Landmark thanks to its historic significance, Fort Taylor is also a prime destination for nature lovers. The park is home to a beach, where visitors can swim, snorkel, and paddleboard, aside from being a wonderful spot for bird watching.
Audubon House & Tropical Gardens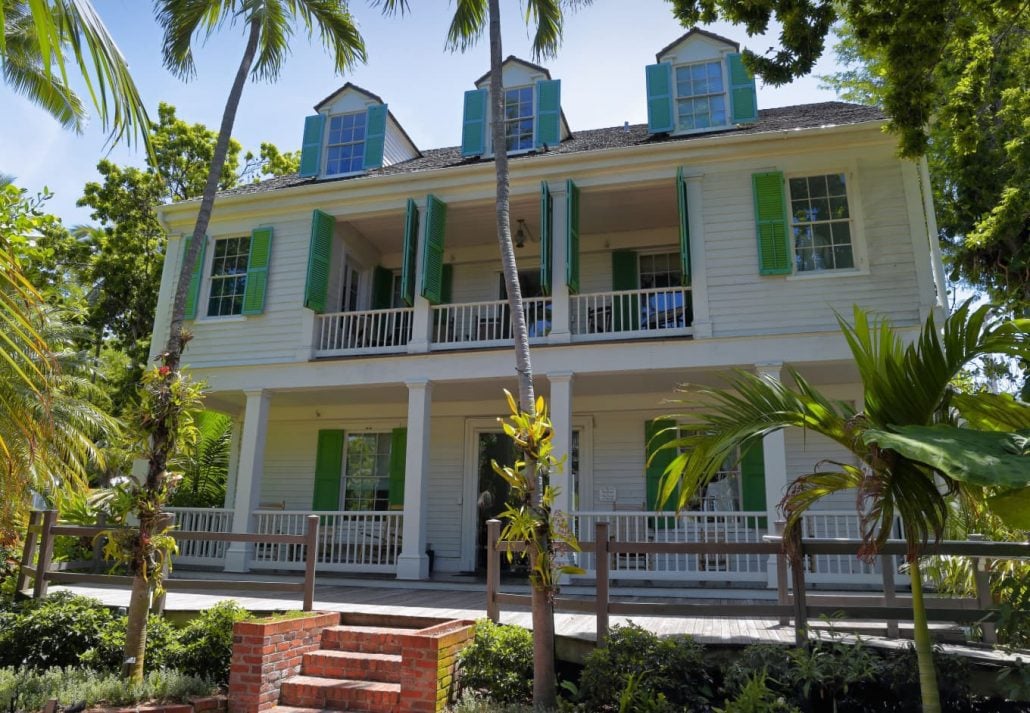 Located on Whitehead Street near the John James Audubon Gallery, Audubon House & Tropical Garden is a quiet oasis in the middle of the city. The gardens are embellished with a glorious collection of plants, including orchids, and bromeliads, as well as other tropical foliage, and an herb garden.
The estate surrounded by gardens was built by Captain John Huling Geiger in the 1840s as a residence for his family. Inside, there are treasured antique furnishings purchased throughout Europe.
Key West Tropical Forest & Botanical Garden
Key West Tropical Forest & Botanical Garden is a 15-acre subtropical forest and botanical garden that showcases flora native to The Florida Keys, Cuba, and the Caribbean.
The garden is a tropical environment with ample rain, which allows most trees to retain their leaves in the dry season (December through late May).
Aside from native trees, shrubs, and palms, this quiet nature sanctuary plays host to migratory tropical birds from places as far as South America, aside from being home to many rare birds in the Florida Keys.
Key West Cemetery
Travelers seeking to explore Key West off the beaten path will love visiting the Key West Cemetery. Established in 1847 after a hurricane washed away the island's previous cemetery, it is thought to be the final resting place of 100,000 people, many more than currently live on Key West.
Take a free guided tour of the 19-acre Key West cemetery to learn about the intriguing stories of Key West and its people.
Dolphin Watching Cruise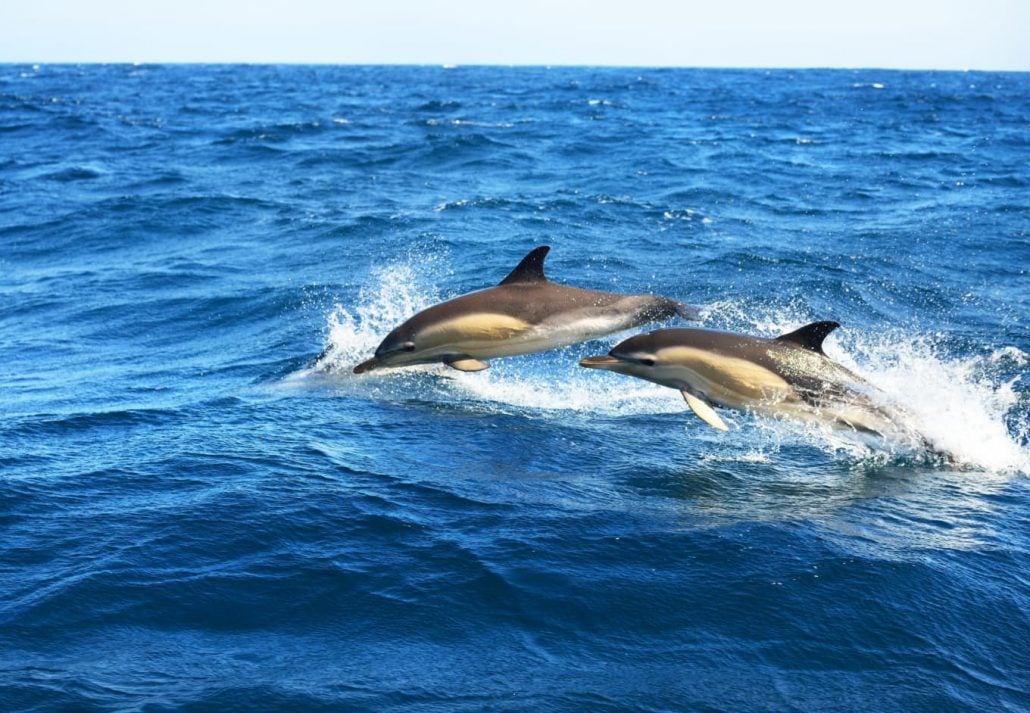 Key West is a fabulous destination for dolphin watching. Hop on a boat departing from the Key West Historic Seaport and Harbor, and cruise away from the island to get a chance to see friendly dolphins in their natural habitat.
Level up your adventure by snorkeling in the crystal-clear waters of Key West. You'll get the chance to swim with sea turtles, majestic eagle rays, and colorful coral fish.
FAQ
What are the top attractions in Key West?
The top Key West attractions are:
Key West Lighthouse;
Ernest Hemingway Home and Museum;
Key West Aquarium;
Dry Tortugas National Park;
Key West Butterfly & Nature Conservatory;
Key West Wildlife Center;
Key West Garden Club;
Key West Shipwreck Museum;
Nancy Forrester's Secret Garden;
Harry S Truman Little White House;
Fort Zachary Taylor Historic State Park;
Key West Cemetery;
Key West Tropical Forest & Botanical Garden;
Dolphin-watching cruises.
What is Key West known for?
Key West, the southernmost city in the contiguous United States, is known for its beautiful beaches framed by palm trees, lush tropical gardens, historical sites, and incredible national parks.
CuddlyNest provides all accommodations to all travelers at the best price. Find unlimited travel inspiration on our blog and social media channels.
You Might Also Like:
10 Best Weekend Getaways in New York State
The 8 Best Natural Springs Near Orlando
Next Long Weekends 2022: Plan a Short Vacation
12 Amazing Day Trips From Orlando, Florida
The Ultimate Guide To Holidays In Orlando, Florida
Valentine's Weekend – Places To Go For Valentine's Day in 2022
18 Romantic Weekend Getaways in Arizona
7 Amazing Hotels in Miami, Florida
The Best Long Weekend Getaways In The US
9 Incredible Things To Do In Key Largo, Florida
A Guide To The 7 Best Pensacola Florida Beaches
Best Things To Do In Lauderdale-By-The-Sea, Florida