If you're looking for a casual and cozy area on Florida's east coast, choose Lauderdale-By-The-Sea. It's located near Greater Fort Lauderdale and has an atmosphere of a charming seaside village. Even though it's a very small town, it offers beautiful beach portals and an abundance of fun activities.
There's something for everyone here, from fishing at Anglin's Pier to exploring an underwater wreck. To help you organize your trip, we created a list of the best things to do in Lauderdale-By-The-Sea!
Find Places To Stay In Fort Lauderdale
5 Best Things To Do In Lauderdale-By-The-Sea, FL
Go Fishing At Anglin's Fishing Pier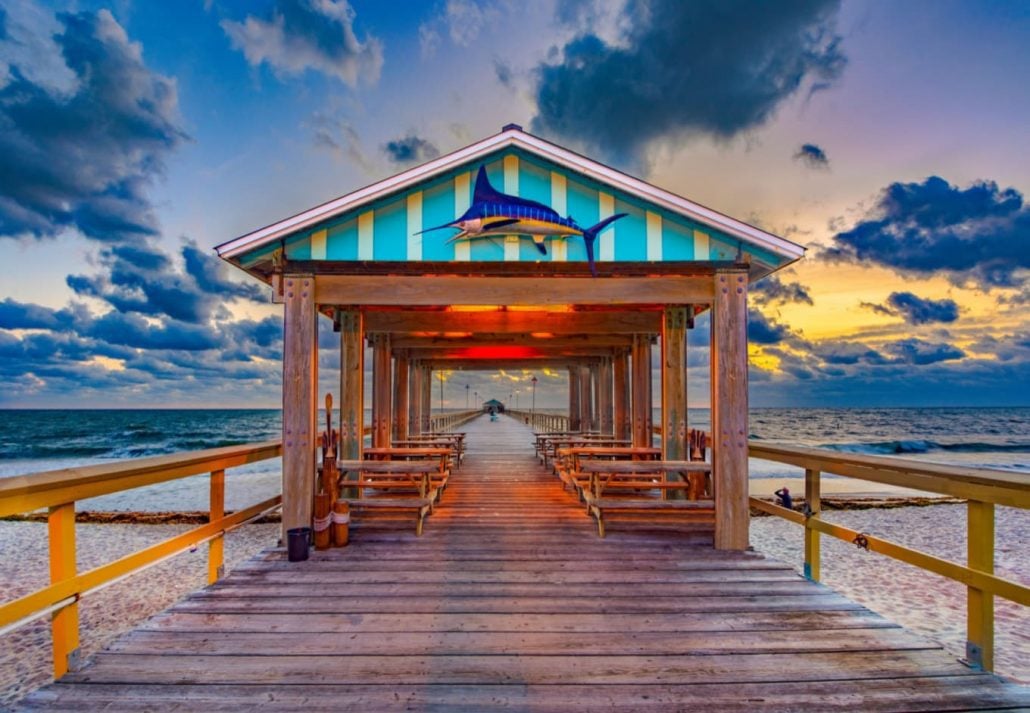 The centerpiece of Lauderdale-By-The-Sea is surely the Anglin's Pier on Commercial Boulevard. It's the best place to reel in a great catch! Whether you want to fish on the reef side or take a walk on the wooden pier, you have to pay a small fee. There's also a store at the entrance that sells fishing gear and baits (hooks, lures, squid, shrimp, and sand fleas). If needed, you can rent a rod here for $18 with a $10 deposit (12-hour limit, bait included).
Entry Fee: $2 for spectators, $7 for fishing
Address: 2 Commercial Blvd, Lauderdale-By-The-Sea, FL 33308, United States
Enjoy An Ocean Breeze in Anglin's Square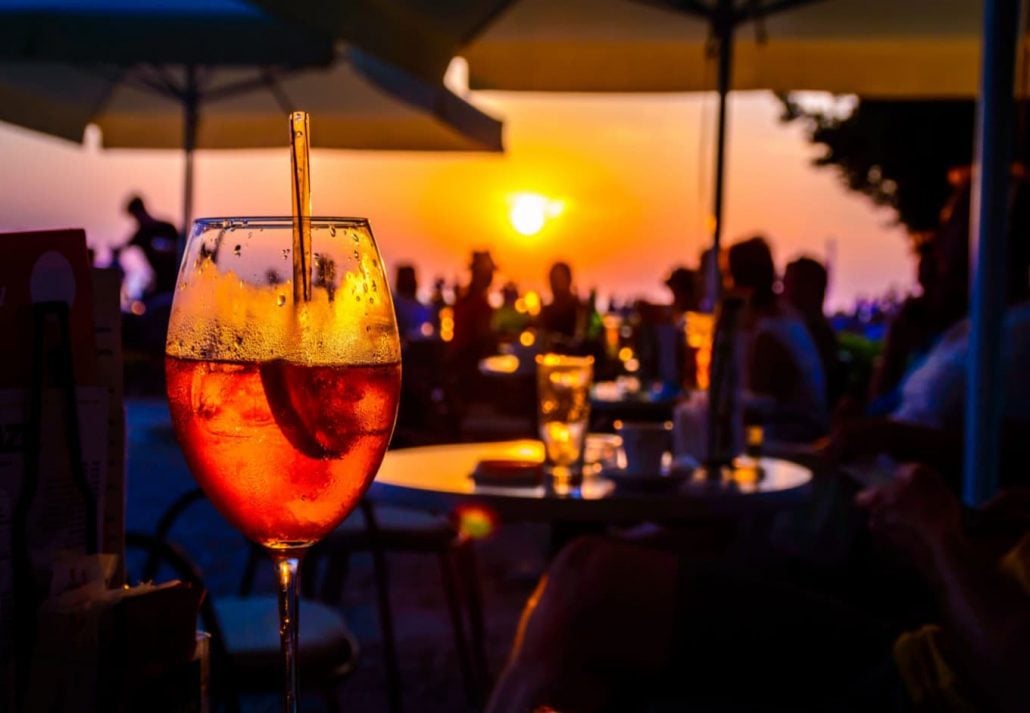 If you want to enjoy a delicious lunch and an ocean breeze, visit this popular spot. It has many wonderful restaurants and plenty of hip shops that can accommodate any budget. TacoCraft Taqueria's guacamole and chips are always a good choice and Mulligan's Beach House serves you everything from tasty morning snacks to local seafood dishes. Want to treat yourself to something sweet? Stop by the irresistible 4D Gelateria. If you like a lively atmosphere, visit the square on a Wednesday or Thursday when there's live music. Additionally, a DJ plays from 7 pm on Fridays and Saturdays.
The Connie Hoffmann Ocean Plaza near the square has a Beach Pavillion by the sand where visitors like to play games like Jenga and Cornhole. The second plaza in the area is the Dunes Plaza with lined-up Adirondack chairs, boat benches, and colorful umbrellas. It's a terrific spot for some people watching, taking in the sun, and enjoying a cool drink.
Address: 12 Commercial Blvd, Lauderdale-By-The-Sea, FL 33308, United States
Recommended Read 6 Great Things To Do In Daytona Beach, Florida
Explore El Prado Park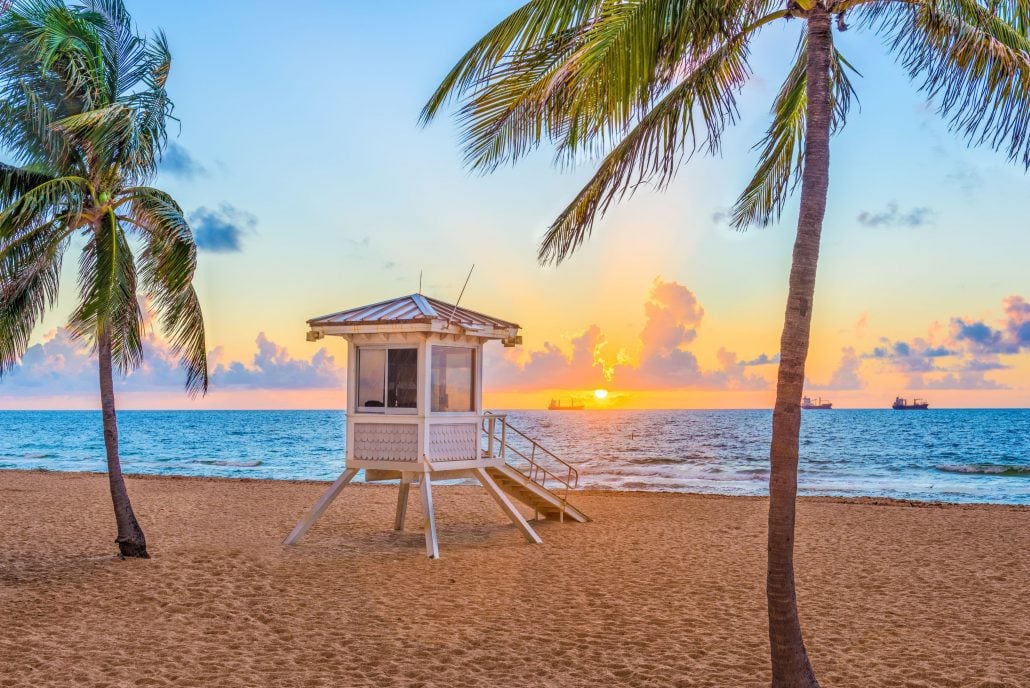 Between playing games or shopping at Anglin's Square, take a few moments to relax in El Prado park. It's found next to the Town Hall and offers access to the beach. The popular Laura Ward Washington Avenue Beach Portal is a few minutes away and has an outdoor shower, bike racks, benches, and a green lawn for dog walking. To feel like a local, come here on a Sunday morning and buy some fresh produce at the Farmer's Market.
Address: 4500 El Mar Dr, Lauderdale-By-The-Sea, FL 33308, United States
Dive Down To An Underwater Wreck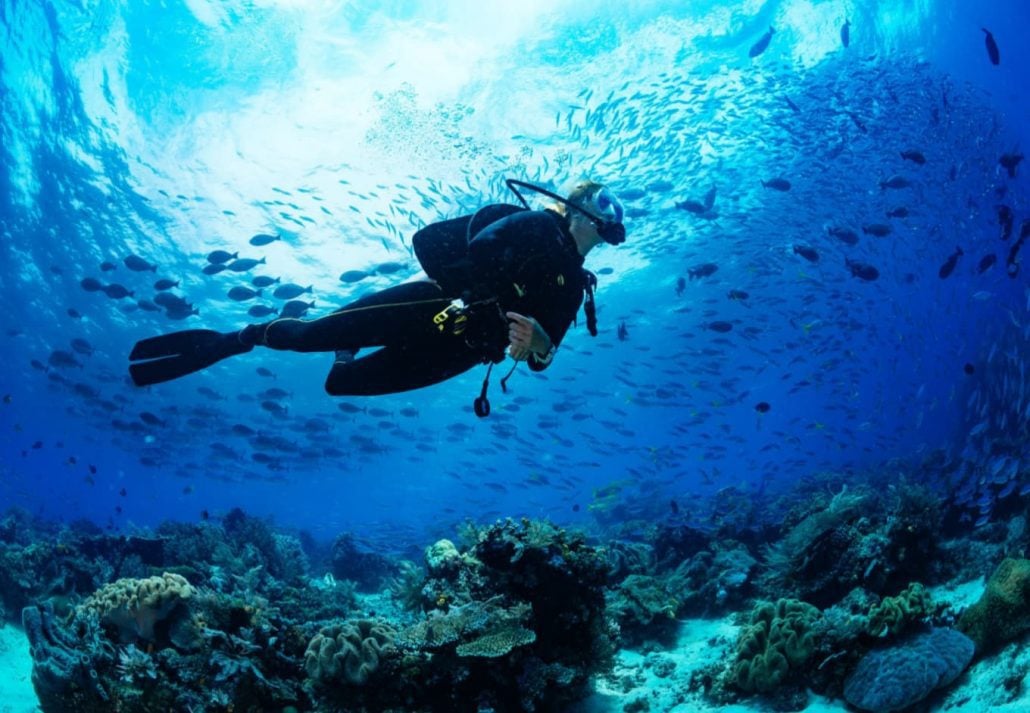 Lauderdale-By-The-Sea is sometimes referred to as Florida's beach diving capital. Plenty of tourists come here to explore the reefs and underwater shipwrecks. The first visually striking reef of a bigger coral reef system is only 100 yards (91 meters) from the shore. You can go scuba diving or snorkeling to discover the rich marine life.
Exploring the SS Copenhagen is probably the most exciting underwater activity here. It's a 19th-century British ship that was wrecked in 1990 and is listed on the National Register of Historic Places. In the Pompano Drop-Off Reef snorkeling region, the SS Copenhagen is situated around 25 feet (7 meters) below the surface. Before you go diving, take a plastic map from Town Hall or Gold Coast Scuba. The map describes important parts of the ship like the cargo boom, donkey boiler, and anchor.
Recommended Read The Best Hotels In Tampa, Florida
Visit The Bonnet Museum & Gardens
Take a quick drive to the gorgeous waterfront estate in Fort Lauderdale and visit the Bonnet House Museum & Gardens. Hugh Taylor Birch, a Chicago lawyer, and naturalist gave 35 acres of land to his daughter Helen Birch and Fredric Clay Bartlett as a wedding gift in 1919. Just six years later, Helen passed away from breast cancer, and Frederic stopped going to the lovely house until he got remarried in 1931. His new wife, Evelyn Lilly loved the house and spent every winter season there until her passing at the age of 109 in 1997.
The vast area with blooming flowers can be appreciated today thanks to Lilly's wish to preserve it. Visit the family's art collection, see inside their studio, admire the orchids, or stop by the charming Little Café.
Opening Hours: Tuesday – Friday 11:00 am – 3:00 pm, Saturday & Sunday 11:00 am – 4:00 for self-guided tours (guided tours are also available)
General Admission: House & Grounds $20, Grounds Only $10, Children $8; Guided Tours $25 per person
Address: 900 N Birch Rd, Fort Lauderdale, FL 33304, United States
FAQ
Is Lauderdale-By-The-Sea a town?
Yes, Lauderdale-By-The-Sea is a small town located along the Gold Coast in Broward County, Florida.
What is the difference between Fort Lauderdale and Lauderdale-By-The-Sea?
Lauderdale-By-The-Sea is north of Fort Lauderdale and is a smaller town by the beach.
Is Lauderdale-By-The-Sea a nice area?
Absolutely. The town has a friendly community and features gorgeous beaches, lively bars, and mid-century modern architecture that has maintained its Old Florida charm.
What are the best things to do in Lauderdale-By-The-Sea?
The most incredible things to do in Lauderdale-By-The-Sea are:
Fishing At Anglin's Fishing Pier
Enjoying An Ocean Breeze in Anglin's Square
Exploring The El Prado Park
Diving Down To An Underwater Wreck
Visiting The Bonnet House Museum & Gardens
Are there any events in Lauderdale-By-The-Sea?
Yes, there are fun events that happen throughout the year including the Fourth Of July parade and gatherings, BugFest-By-The-Sea lobster competitions, and Boo-By-The-Sea for trick-or-treating.
Where to stay in Lauderdale-By-The-Sea?
The best stays in Lauderdale-By-The-Sea:
CuddlyNest provides all accommodations to all travelers at the best price. Find unlimited travel inspiration on our blog and social media channels.
You Might Also Like:
11 Amazing Weekend Getaways in Florida
The Ultimate Guide To Holidays In Orlando, Florida
The 10 Most Beautiful Islands in Florida
12 Amazing Day Trips From Orlando, Florida
A Guide To Visiting The Harry P. Leu Gardens in Orlando, Florida
The 8 Best Natural Springs Near Orlando, Florida
The 5 Best Hotels Near Downtown Orlando, Florida
The 6 Best Beach Hotels In Orlando, Florida
A Complete Guide To Visiting The Flathead National Forest, USA
The 7 Best Cheap City Breaks in the USA
The 10 Best Street Food Cities In The USA
The 13 Most Romantic Towns In The USA