Orlando has plenty to offer for anyone who makes the trek. Known worldwide as a first-rate destination, the city has carved out an enviable reputation thanks to its not-to-be-missed experiences and tourist attractions.
Whether you dream of meeting Mickey Mouse and your favorite Harry Potter characters, exploring treasured art collections, visiting some of Florida's best beaches, or indulging in retail therapy, Orlando offers fun and excitement for all ages.
To help you plan a one-of-a-kind experience, we've created a comprehensive guide to holidays in Orlando with everything you need to know before visiting the city. Read on to discover when to visit, where to stay, the top attractions you absolutely can't miss, and more!
When To Visit Orlando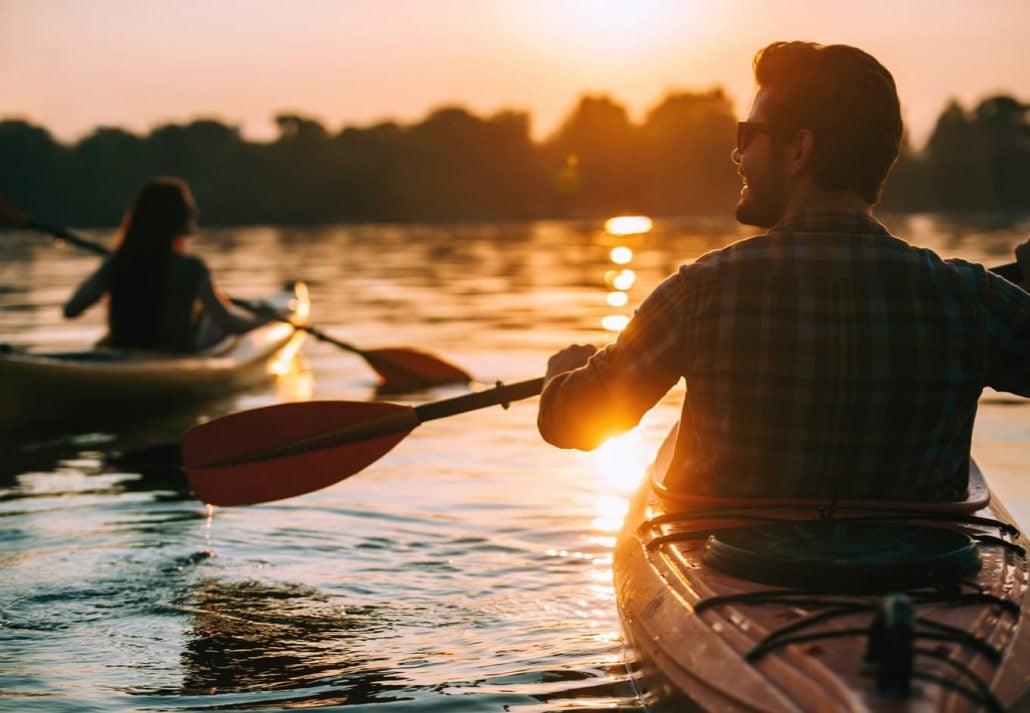 Orlando is a year-round destination, so deciding when to visit the city will depend on your interests.
Spring is one of the best times to visit Orlando for the best weather. From March to May, temperatures reliably hover around a pleasant 27°C, making it a joy to indulge in various activities — from visiting the local theme parks to exploring the nearby beaches. During these months, you'll also find more affordable rates for flights and accommodation compared to the summertime and fewer crowds (except for Easter and Spring Break).
Another great time to visit Orlando is during the holiday season. During this time of year, temperatures are never too cold, and the city comes alive with colorful Christmas decorations and joyful events.
In December, Orlando's theme parks host various holiday events, like Mickey's Very Merry Christmas Party, a magical holiday gathering at Magic Kingdom. Make sure you also visit the spectacular giant LEGO Christmas tree at Legoland Florida.
Here's a thorough guide breaking down all you need to know about the best time to visit Orlando regarding weather, prices, events, and attractions.
Where To Stay In Orlando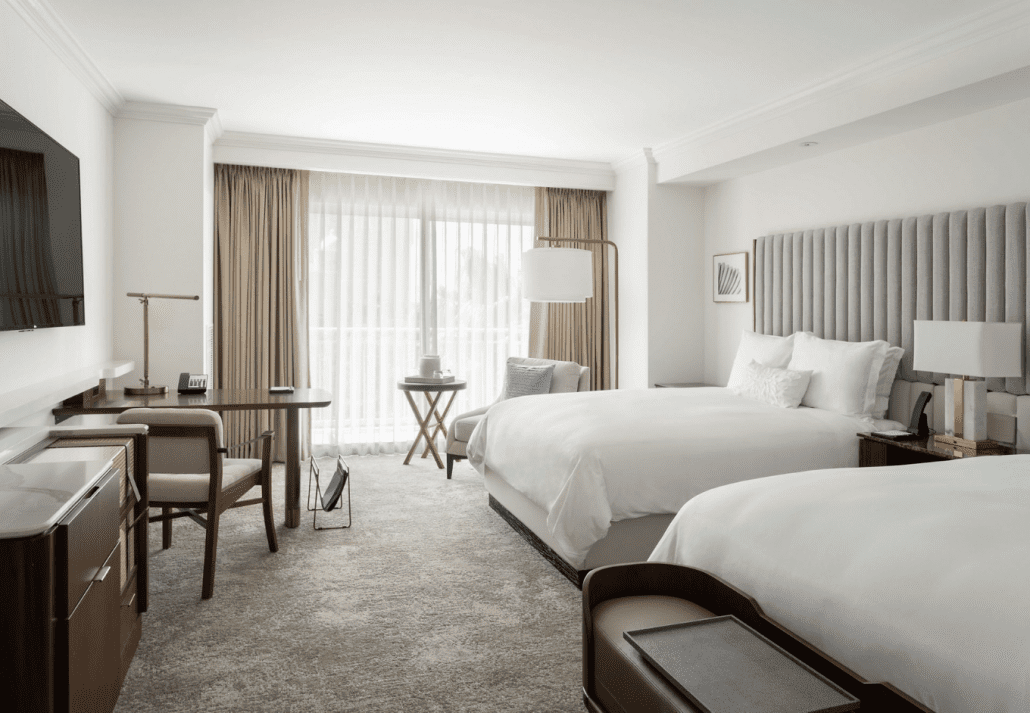 Orlando has a dazzling wealth of accommodation options for every budget, mood, and moment. 
For instance, first-timers seeking to explore all the sights and attractions should consider basing themselves close to the bustling International Drive, Orlando's main thoroughfare, and commercial stretch. This guide with the best Orlando hotels near International Drive will give you an overview of the top accommodation options around this vibrant area.
On the other hand, business travelers will benefit from staying at one of the best hotels near Orlando Airport. They're located close to Orlando's International Airport and treat guests to an array of stellar amenities like complimentary 24-hour shuttle service.
Downtown Orlando hotels are a great bet for travelers seeking to stay in a compact area with great restaurants, cafes, museums, and farmers' markets.
Visiting Orlando with the little ones? Say no more! A collection of top-notch accommodations will provide easy access to Orlando's thrilling theme parks, from Disney to Universal Studios Florida. Here's a selection of the best hotels near Disney World and the best hotels near SeaWorld.
Pet owners will be equally happy with Orlando's unrivaled selection of cozy stays. The city also boasts a range of well-supplied hotels with stellar amenities such as pet-friendly rooms, dog-walking routes, and even pet room service menus. Here are the best pet-friendly hotels in Orlando.
Find Places To Stay in Orlando, Florida
Recommended Read: 
The Best Beach Hotels In Orlando, Florida
The Best Hotels In Orlando, Florida
Where To Eat In Orlando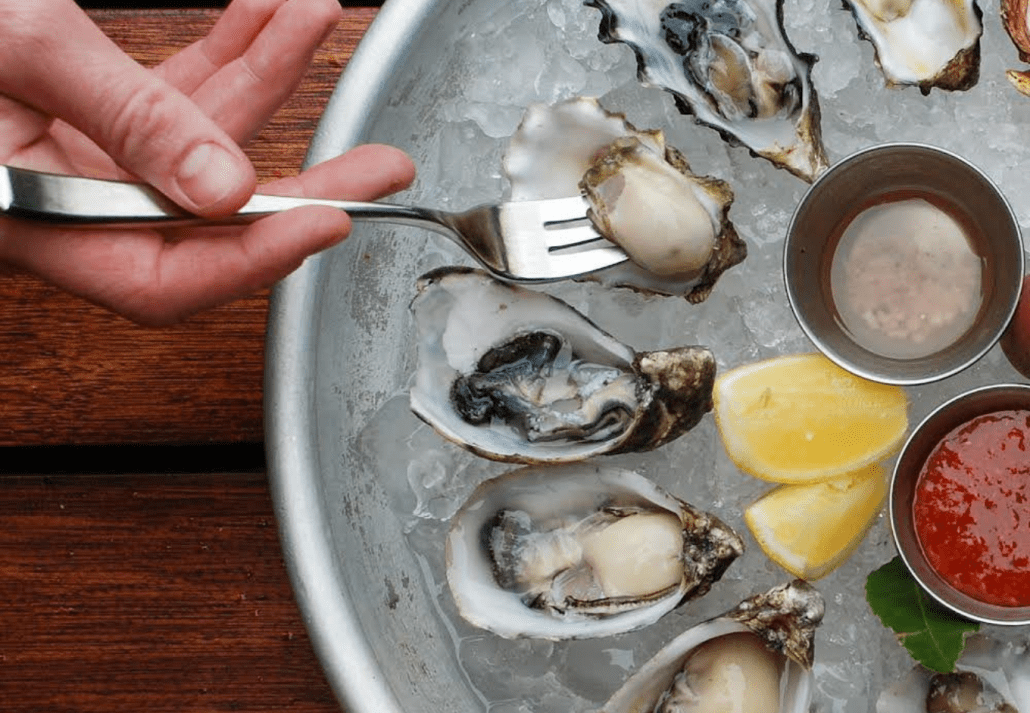 When it comes to food, Orlando does not fool around. With culinary offerings ranging from lip-smacking seafood restaurants to Insta-worthy brunch spots and eateries conveying international flavors, the city treats visitors to unforgettable gastronomic experiences.
Every type of cuisine is represented in Orlando's burgeoning restaurant scene, from Mexican to Ethiopian.
Not to mention that a new generation of chefs has returned from abroad and opened, in Orlando, a string of sleek modern eateries that are turning the city into a culinary powerhouse.
With such a glorious array of options, narrowing down where to eat might be hard. To help you take your pick, here's a guide to the best restaurants in Orlando.
Recommended Read: 
The Best Restaurants at Universal Orlando
How To Get To Orlando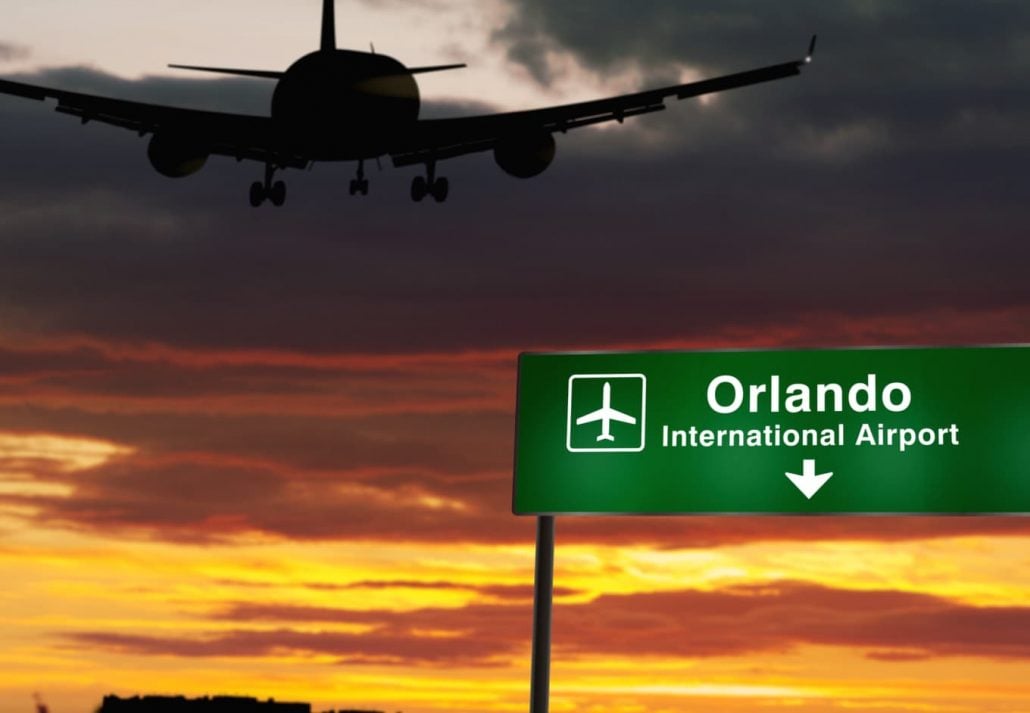 If you're coming from outside of Florida or short on time, the easiest and most convenient way to get to Orlando is by flight. Travers flying into the city will likely land at the Orlando International Airport (MCO), centrally located about 10 miles southeast of downtown Orlando. 
Renting a car is great for going from the airport to the city center. Driving will provide you with a comfortable journey to your accommodation of choice and the possibility of freely exploring the city on your own terms without relying on public transportation. Renting a car is also a great fit for big families visiting Orlando's theme parks and going on day trips to nearby destinations. 
If you're on a budget, you can also reach the city center by taking the Lynx bus 11 outside Terminal "A". The bus departs from the airport every 40 minutes and reaches downtown Orlando ( International Drive and the Florida Mall/SeaWorld area) in around 45 to 65 minutes.
There's also the option of reaching Orlando by road. Travelers can get to the city via the Interstate Highway system — those traveling from the east of Orlando take I-95 to I-4, while those traveling from the west of the city take I-75 to I-4.
The Top Things To Do In Orlando, FL
Have a Fun-Filled Time At The Theme Parks
If you're dreaming of enjoying the quintessential Orlando experience, don't miss the opportunity to visit the city's world-famous theme parks. Some of the best are located within the Walt Disney World, a massive resort complex where you'll find big-name destinations like Magic Kingdom, Epcot, Hollywood Studios, and the Animal Kingdom Theme Park.
Each of them has its unique rides and experiences. In Magic Kingdom, for instance, you'll find a variety of themed attractions, like the Cinderella Castle, Seven Dwarfs Mine Train, and Peter Pan's Flight, which are perfect for toddlers. Epcot is famous for its "World Showcase," which takes visitors on a 5-hour tour through 11 countries and 4000 years of history. 
Disney's Hollywood Studios is one of the best for adults thanks to its wealth of attractions that draw inspiration from film, television, music, and theatre, while Animal Kingdom is a must for those dreaming of going on a fascinating safari tour.
Thrill-seekers visiting the theme park capital of the world can't pass up the chance to spend an adventure-packed day in Universal's Islands of Adventure. Regarded as one of the best theme parks in the USA, this fun-filled destination hosts some of the country's most daring roller coasters.
Are you a proud Potterhead? Then be sure to visit Universal Studios Florida. The park is home to "The Wizarding World of Harry Potter," a state-of-the-art attraction where visitors can hop on the Hogwarts Express to get face-to-face with characters and creatures from the Harry Potter™ books and films.
Recommended Read:
The Ultimate Packing List for Disney World
The Best Theme Parks in Orlando
Visit Orlando's World-Class Museums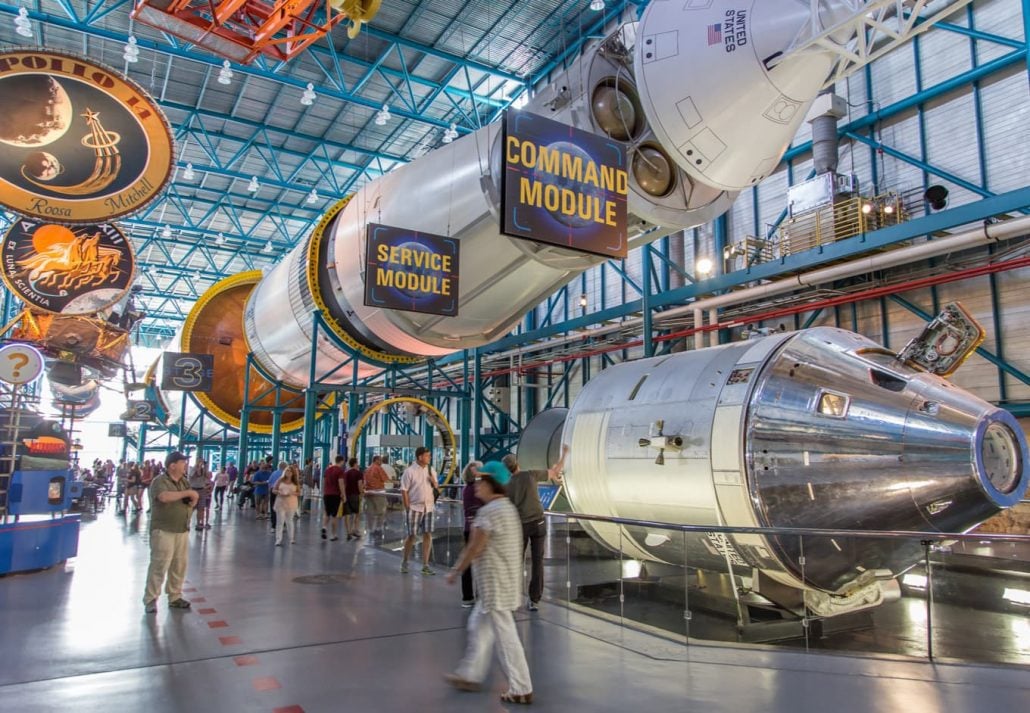 Little known fact: Orlando also boasts a great collection of museums guaranteed to keep the culture vultures happy. Not-to-be-missed cultural treasures include the iconic Orlando Museum of Art, home to a permanent collection of over 2,000 artworks, and the Charles Hosmer Morse Museum, which harbors the world's largest collection of pieces by Louis Comfort Tiffany.
Orlando also flaunts an array of museums that'll are suitable for children. For instance, the award-winning Orlando Science Center displays a series of interactive exhibits and hands-on experiences that the little ones will love, like marveling at giant fossil replicas of ancient sea creatures and becoming TV meteorologists for a day.
Here's the complete selection of the best museums in Orlando.
Shop Until You Drop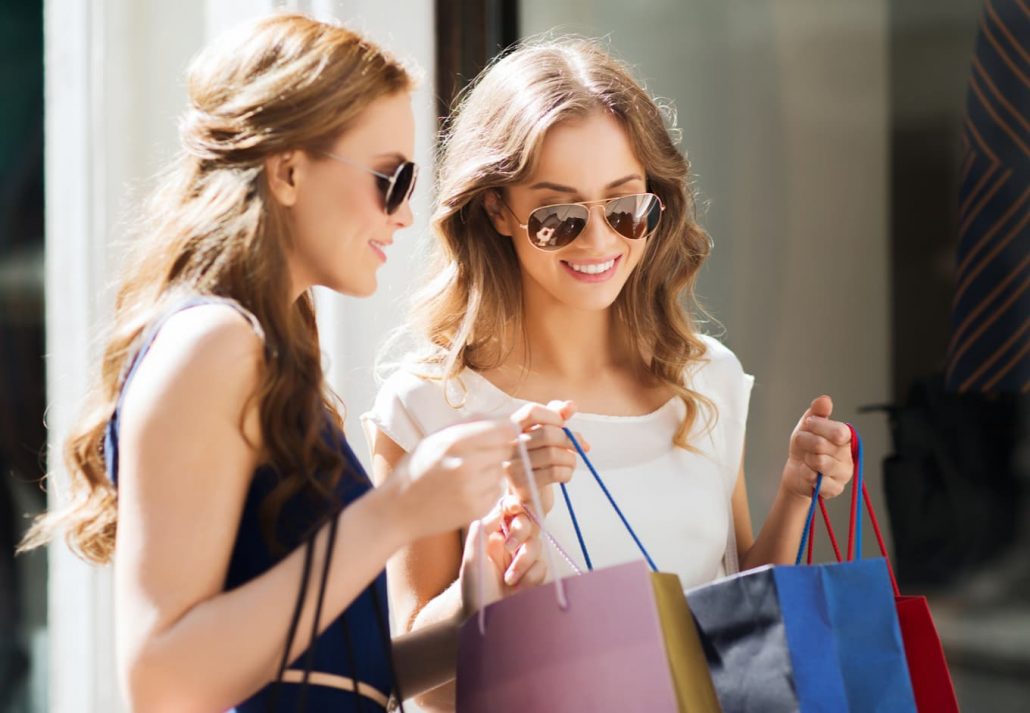 From luxury malls to outlets, from boutiques to pop-up stores, there are plenty of great places to go shopping in Orlando. One of the city's most prestigious destinations for the ultimate retail therapy is The Florida Mall, Central Florida's largest shopping center. Spanning 1.8 million square feet, the mall boasts an unrivaled collection of 250 stores, including Macy's, Dillard's, Apple, H&M, Zara, and more.
The Mall at Millenia is the place for an indulgent shopping session. There, expect to come across Versace, Chanel, Saint Laurent, Hermès, and more high-end brands.
If you're looking for bargain-priced luxury items, Orlando Premium Outlets is the perfect match.
Want to pamper the kids after a day full of shopping? Then Pointe Orlando, a massive retail complex boasting an arcade with over 1000 games, is the spot for you.
The city also has an array of malls filled with mid-range and fast-fashion stores for those who don't want to dig deep in their pockets when shopping. Read the ultimate guide to shopping in Downtown Orlando to find out which places suit your taste and budget better.
Recommended Read:
The 10 Best Destinations For Shopping In The USA
Enjoy The City's Water Parks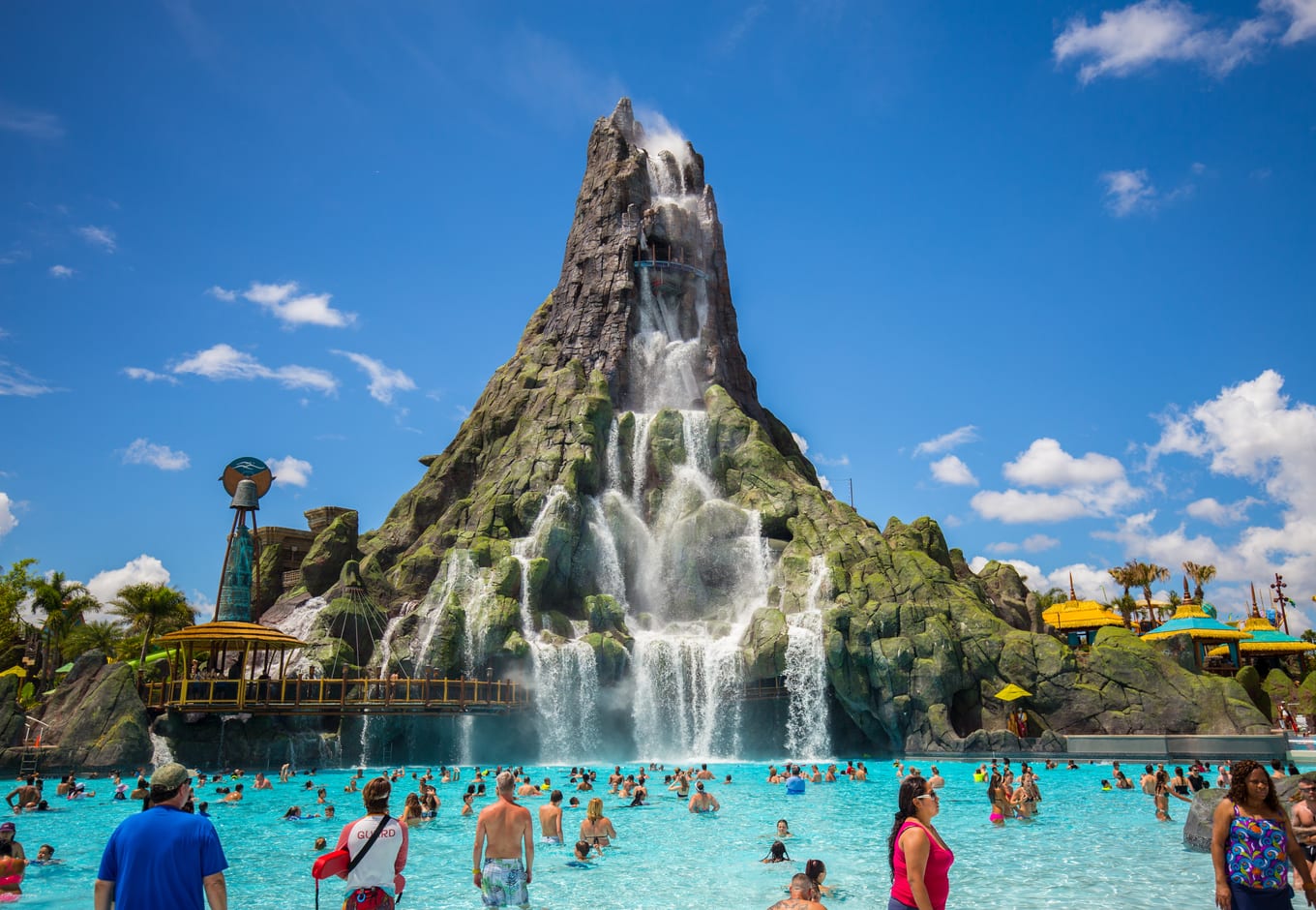 Unlike Miami, Orlando is not home to a glittering coastline with idyllic beaches. But the city still flaunts a plethora of thrilling water parks — some of the best in the world — where you can go cool off Florida's sweat-inducing weather while enjoying some family fun.
A bucket list water theme park in Orlando is Volcano Bay, located at Universal Orlando Resort and features more than 20 rides, including the tallest body slide in the United States.
Another must-visit is Aquatica Orlando, home to many exciting slides perfect for adrenaline-seekers. The most daring ones? Ihu's Breakaway Falls® – the city's steepest multi-drop tower and the staggeringly steep 300ft slide of the Taumata Racer. Not by chance, Aquatica is considered one of the best water parks in Orlando.
There are gentler options, too. For a serene day among colorful marine creatures, head over to Discovery Cove, the sister park of SeaWorld Orlando. There, you'll swim with dolphins in crystal clear areas, snorkel in a striking coral reef habitat, and face-to-face with otters and marmosets.
Recommended Read:
The 15 Best Water Parks in the World
Go On A Daytrip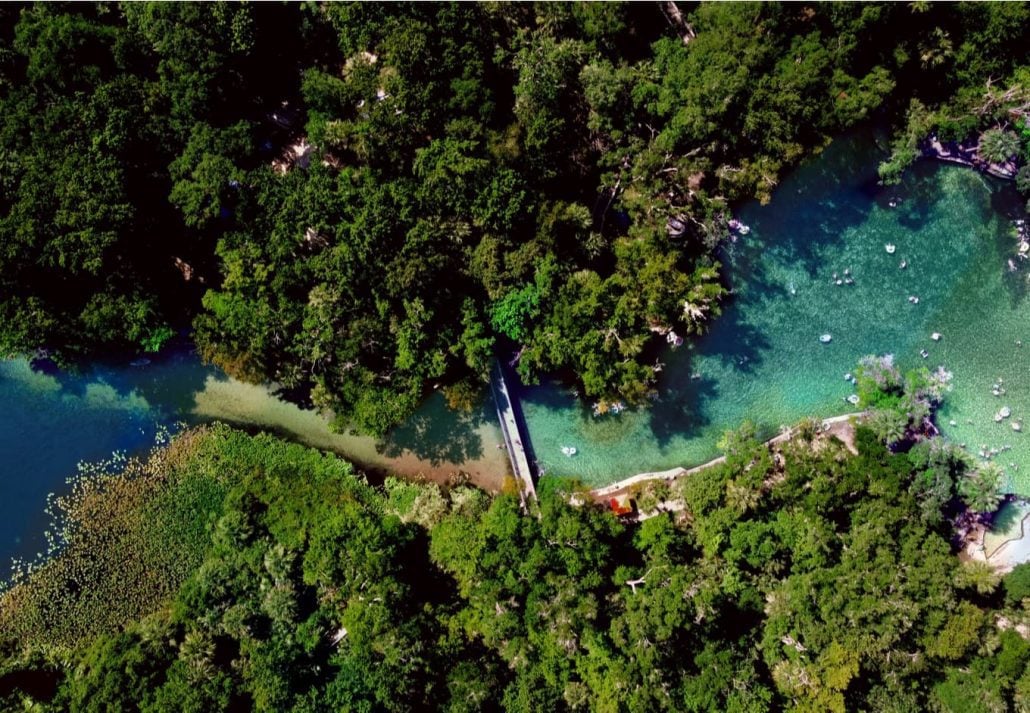 Whether you need a quick break from the theme parks or a sweet escape with your loved one, several wonderful places are just a short drive from Orlando.
Take advantage of Florida's welcoming weather and visit the best beaches near Orlando, or flock to the Everglades National Park to glimpse fascinating wild creatures.
If you're traveling with kids, be sure to drive all the way to Florida's Space Coast, where you'll see the real space shuttle Atlantis while visiting the Kennedy Space Center.
If you want to experience nature like never before during your Orlando holidays, we recommend visiting Crystal River, located along central Florida's Nature Coast. Named one of the best natural springs near Orlando, this alluring destination is dotted with azure spring-fed rivers where you can swim with manatees.
Recommended Read:
Amazing Day Trips From Orlando
Explore The Hidden Gems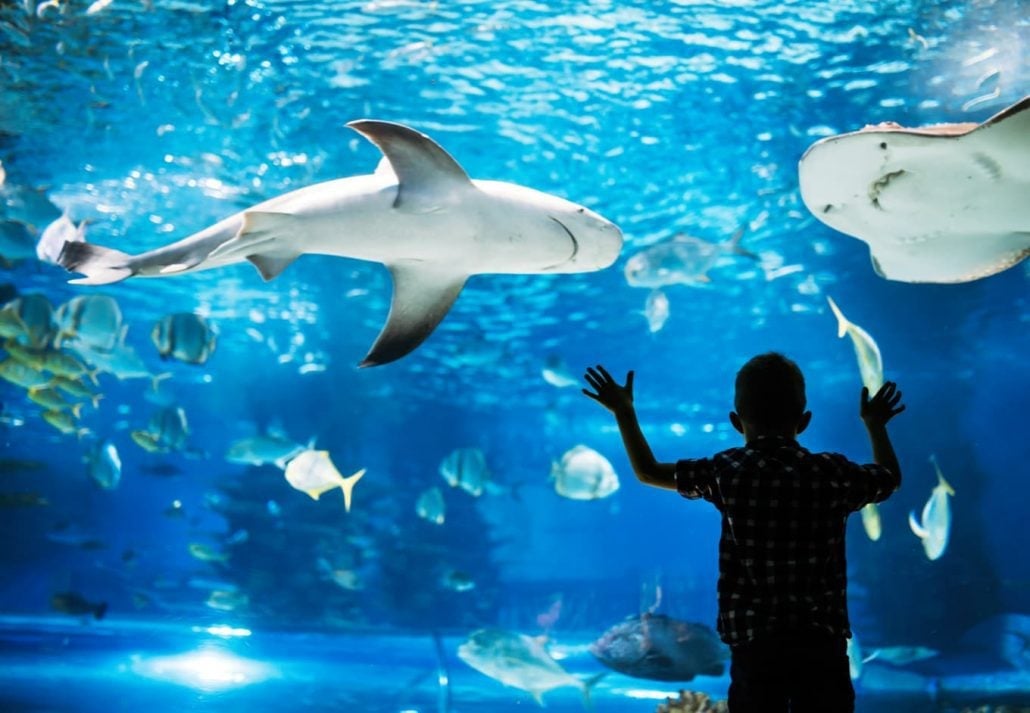 While spending your entire vacation enjoying Orlando's amusement parks sounds fun, there's a heap of lesser-known places begging to be discovered in the city.
For instance, if you're a thrill-seeker, you'll love riding the Orlando StarFlyer, one of the city's most daring attractions. Located at ICON Park in Downtown Orlando, this is the world's tallest swing ride, standing at 450 feet!
Nature lovers will gravitate towards the SEA Life Orlando Aquarium, home to Florida's only 360° ocean tunnel, as well as visiting Gatorland, a 110-acre park that harbors the world's largest collection of extremely rare white leucistic alligators.
Couples seeking romantic things to do in Orlando must add a hot air balloon ride to their travel itinerary. While soaring high in the sky during sunrise, they can take in the most stunning views of Orange, Osceola, Lake, and Polk Counties.
Recommended Read:
Unique Things To Do In Orlando
Discover Orlando's Teeming Nightlife Scene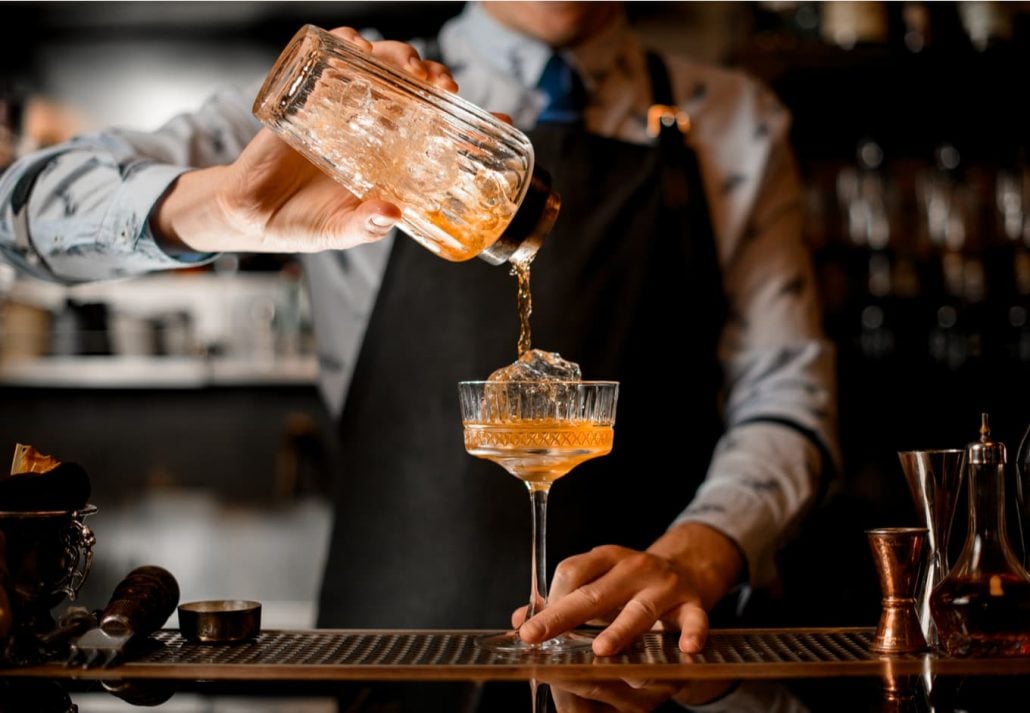 Orlando proudly flaunts the title of the most family-friendly destination in the U.S. However, the city also has a vibrant nightlife scene that keeps tourists and locals on their toes all year round.
One of the city's most popular destinations for nightlife is the Universal CityWalk, an entertainment complex that houses some of the best nightclubs in Orlando, including The Groove, Rising Star, and Red Coconut Club.
Orlando also boasts a dazzling range of live music venues, such as Howl at the Moon, praised for its signature cocktails, top-caliber gay-friendly bars featuring drag shows, and state-of-the-art parties.
Recommended Read:
Best Nightlife Experiences in Orlando
Best Gay Bars & Clubs In Orlando
Tips For Visiting Orlando
Buy tickets for theme parks ahead of time;
Bring comfortable walking shoes;
Arrive early at the theme parks to avoid crowds;
Plan your itinerary in advance;
Dine outside the theme parks if you want to save money;
Consider wearing a money belt when visiting the theme parks (some rides don't allow bags).
FAQs
What is the cheapest month to go to Orlando, FL?
January and early February are the cheapest times to visit Orlando.
Is staying at Walt Disney World Resort or Universal Orlando Resort better?
Walt Disney World Resort and Universal Orlando Resort both have their unique charm, perks, and benefits, so when it comes to the best place to stay, it all depends on your budget and the experience you're looking for.
What should I not miss in Orlando?
The 10 Best Places To Visit in Orlando:
Walt Disney World Resort;
Universal Studios Orlando;
Gatorland;
Orlando Science Center;
Leu Gardens;
Kennedy Space Center;
Lake Eola Park;
ICON Park;
Pointe Orlando;
Sea Life Orlando Aquarium.
What is there to do in Orlando with no money?
5 Free things to do in Orlando:
Kraft Azalea Garden;
Lake Eola Park;
Cornell Fine Arts Museum;
University of Central Florida Arboretum;
The Galleries at CityArts Factory;
How many days are enough in Orlando?
Five days allows travelers to enjoy Orlando's theme parks and explore some of the city's local attractions.
What are the best theme parks in Orlando?
The best theme parks in Orlando are:
Magic Kingdom, Walt Disney World Resort;
Universal's Islands of Adventure, Universal Orlando Resort;
Legoland Florida, Legoland Florida Resort;
Animal Kingdom, Walt Disney World Resort;
Universal Studios Florida, Universal Orlando Resort;
Volcano Bay, Universal Orlando Resort;
Hollywood Studios, Walt Disney World Resort;
Aquatica Orlando.
Is Christmas a good time for an Orlando holiday?
Christmas is a great season to visit Orlando, as plenty of family-friendly holiday entertainment is happening in the city. During this time of year, the city becomes a winter wonderland featuring a million lights and many events.
Browse. Book. Stay.
CuddlyNest provides all accommodations to all travelers at the best price. Find unlimited travel inspiration on our blogs and our social media channels Facebook, Instagram, Pinterest
You May Also Like:
The 10 Best Places To Visit in Orlando, Florida
A Guide To Visiting The Harry P. Leu Gardens in Orlando
10 Things to do on Valentine's Day in Orlando
The 10 Most Romantic Things To Do In Orlando
The 10 Most Beautiful Islands in Florida
10 Most Romantic Places (Beaches) In Florida
The 10 Best Theme Parks in The USA