Orlando attracts many tourists throughout the year thanks to its array of incredible tourist attractions, including the Florida Mall, Orlando Museum, and Winter Park.
In this article, we're providing you with a list of amazing places to visit that are suitable for all types of travelers. While families can enjoy fun-filled Disney theme parks home to the world's most thrilling rides, couples can indulge in Orlando's dazzling wealth of romantic restaurants and lush urban parks. The options are endless!
Don't know where to begin? We've got you covered! Here's the complete list of the 10 best places to visit in Orlando, whether you're traveling with the little ones, your significant other, or solo.
Find Places To Stay In Orlando, Florida
The 10 Best Orlando Attractions
Universal Studios Orlando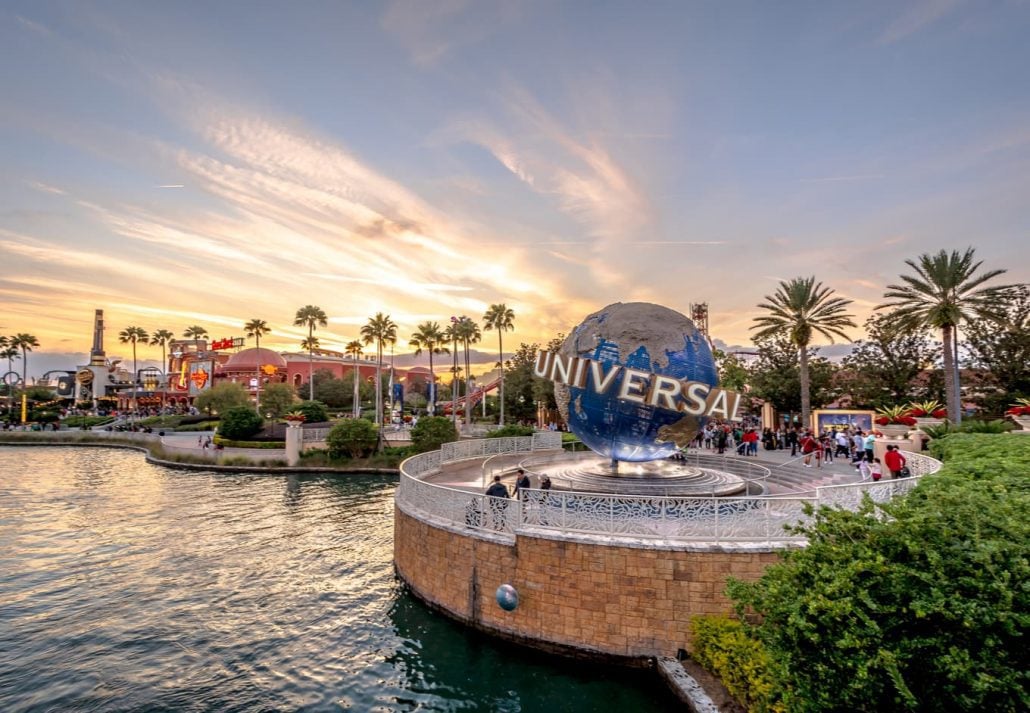 Designed hand in hand with Steven Spielberg's expertise and opinion, Universal Studios Orlando achieves to give its visitors an interactive experience with the filmmaking industry and makes real their wishes of walking through their favorite movie set. It's an amazing combination between a theme park and a working studio, making it all happen around you.
Named one of the best theme parks in the USA, Universal's Islands of Adventure is divided into seven themed areas, each dedicated to a film franchise. These include Seuss Island, The Lost Continent, Toon Lagoon, Jurassic Park, Skull Island, and Marvel Super Hero Island. The Wizarding World of Harry Potter is the newest addition and one of the most impressive. If you're a Potterhead, don't pass up the chance to visit the iconic Hogwarts castle, explore Hogsmeade village, and enter Diagon Alley to enjoy the rides, magical experiences, and more.
Be sure to also ride the Jurassic Park River Adventure, a thrilling water-based amusement ride based on Steven Spielberg's famous movie.
You can also stay at Universal Orlando Resort, which makes it easier to navigate between the parks and have a more immersive experience!
Recommended Read: The 9 Best Restaurants at Universal Orlando
Address: 6000 Universal Blvd. Orlando, FL
Walt Disney World Resort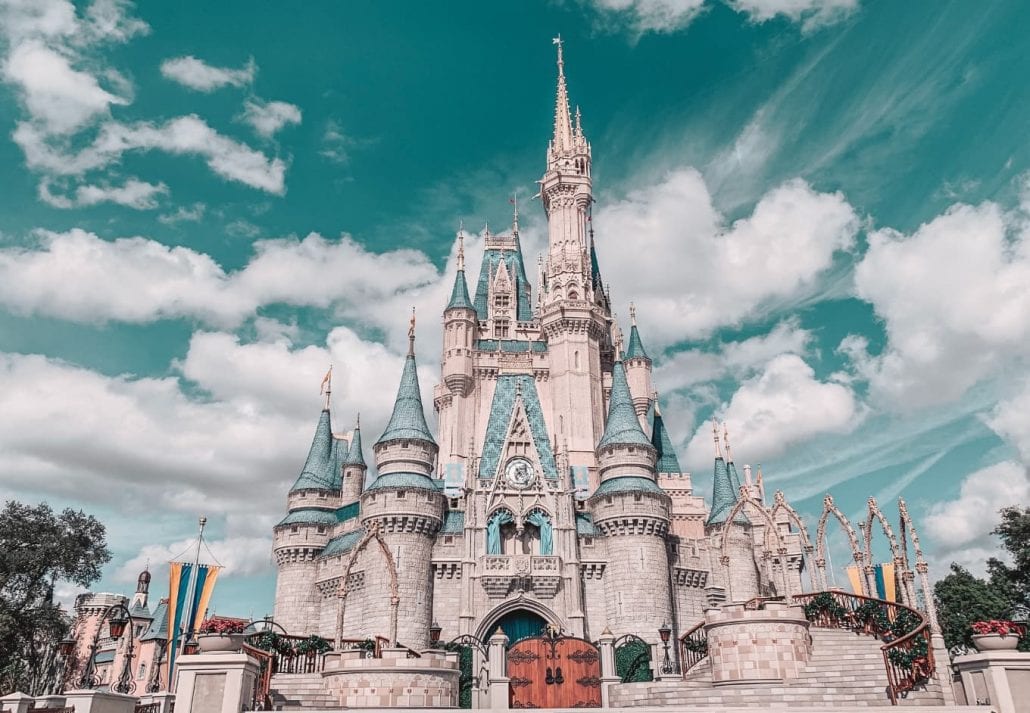 Walt Disney World Park is Florida's most popular family attraction and one of the best theme parks in Orlando. It consists of four Theme Parks (Magic Kingdom Park, Epcot, Disney's Hollywood Studios, Disney's Animal Kingdom Theme Park), two Water Parks (Disney's Typhoon Lagoon Water Park, Disney's Blizzard Beach Water Park), many resort hotel properties, and more.
The most iconic and well-known park is Magic Kingdom, with Cinderella's Castle standing at the center of the park.
The Magic Kingdom Park is the ultimate destination for those seeking the classic Disney experience. This dreamy park is a must for families that visit Orlando, as it features an array of incredible attractions and fun rides. Magic Kindom is also well-known for its larger-than-life parades where you can spot your favorite Disney characters, including Mickey Mouse himself!
Another must-visit theme park in Disney is Epcot, which sprawls across 300 acres—twice the size of Magic Kingdom Park—and is divided into Future World and World Showcase.
If you want to see into the world of movie magic and experience real-life magic, The Hollywood Studios park gives visitors the opportunity to do so, with exciting stunts and special effect shows, and even tours through actual studio space. The Rock 'n' Roller Coaster, Star Tours, and The Twilight Zone Tower of Terror are just some of the best rides in this amusement park.
With the Kilimanjaro safari experience at Animal Kingdom, you get to see African animals run free in a natural habitat, and the massive Tree of Life makes the perfect backdrop for family photos.
Don't forget to also visit Disney Springs. This 120 acres complex includes four distinct areas: Marketplace, The Landing, Town Center, and West Side. Buses and water taxis provide transportation between Disney Springs and other areas of Walt Disney World. Don't miss out on this amazing experience!
Address: 1375 E Buena Vista Dr, Orlando, FL
Gatorland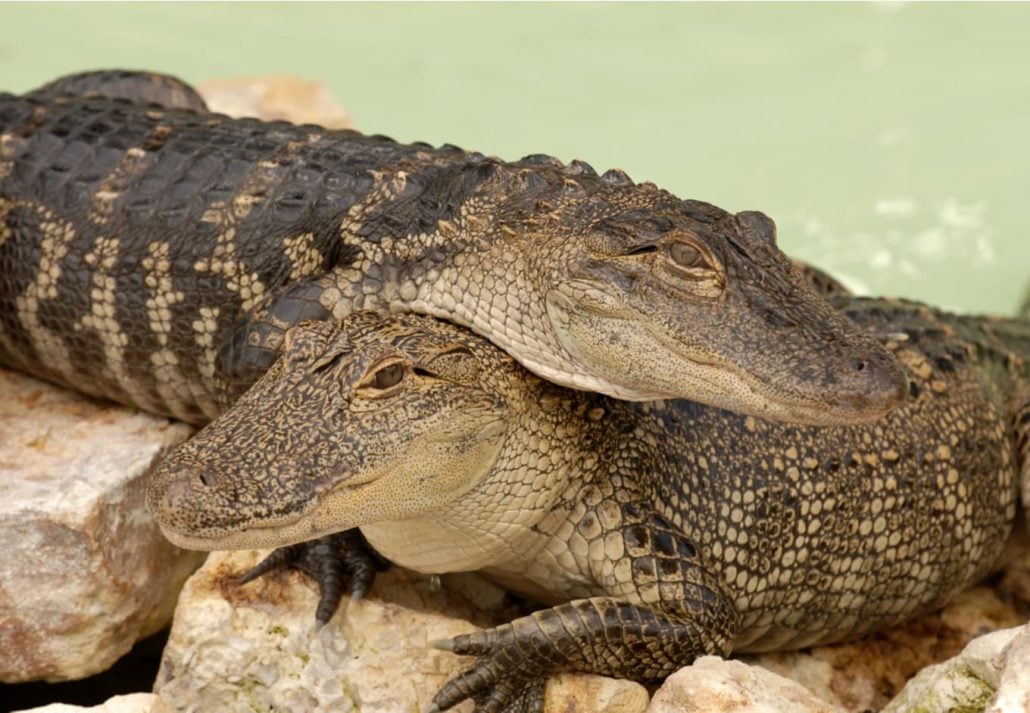 Looking for unusual and unique things to do in Orlando? Then Gatorland is the place to go. The activities vary from seeing thousands of alligators and crocodiles to aviaries, an incredible breeding marsh, a bird rookery, a petting animals zoo, nature walks, award-winning gift shops, and an incredible reptilian show including the Gator Wrestlin' Show, Gator Jumparoo, and the Up-close Encounters Show.
If you're feeling adventurous, take a ride on the Gatorland Express train and then head over to Gator Gully Splash Park where kids of all ages can enjoy a good ol' fashion soaking!
Address: 14501 S Orange Blossom Trl, Orlando, FL
Orlando Science Center
Often regarded as one of the 7 best museums in Orlando, the Orlando Science Center is a place that inspires curiosity and exploration.
This family-friendly museum is filled with great activities and encourages learning in a fun way. Orlando Science Center is a must for your "things to do in Orlando" list for visitors from out of town. With four floors of exciting exhibits, an amazing giant screen, and 3D films as well as engaging live programming, the Science Center is the perfect family destination. It's also the ideal rainy-day escape!
Address: 777 E Princeton St, Orlando, FL
Leu Gardens
If you just want to relax a little and have a day without huge crowds and constant activity, be sure to visit the Leu Gardens, a 50-acre botanical oasis, minutes from Downtown Orlando. Each one of the gardens is designed specifically to inspire visitors to appreciate and understand plants. Thanks to its alluring atmosphere and spellbinding sights, the park is the perfect spot for couples spending Valentine's Day in Orlando.
Both the garden and the historical home were donated to Orlando in 1961 by Mr. Harry P. Leu and his wife, Mary Jane. The place includes a tropical rain forest, Florida's largest formal rose garden, a butterfly garden, and more stunning plant collections.
Recommended Read: The 10 Most Romantic Things To Do In Orlando
Address: 1920 North Forest Avenue Orlando, FL
Kennedy Space Center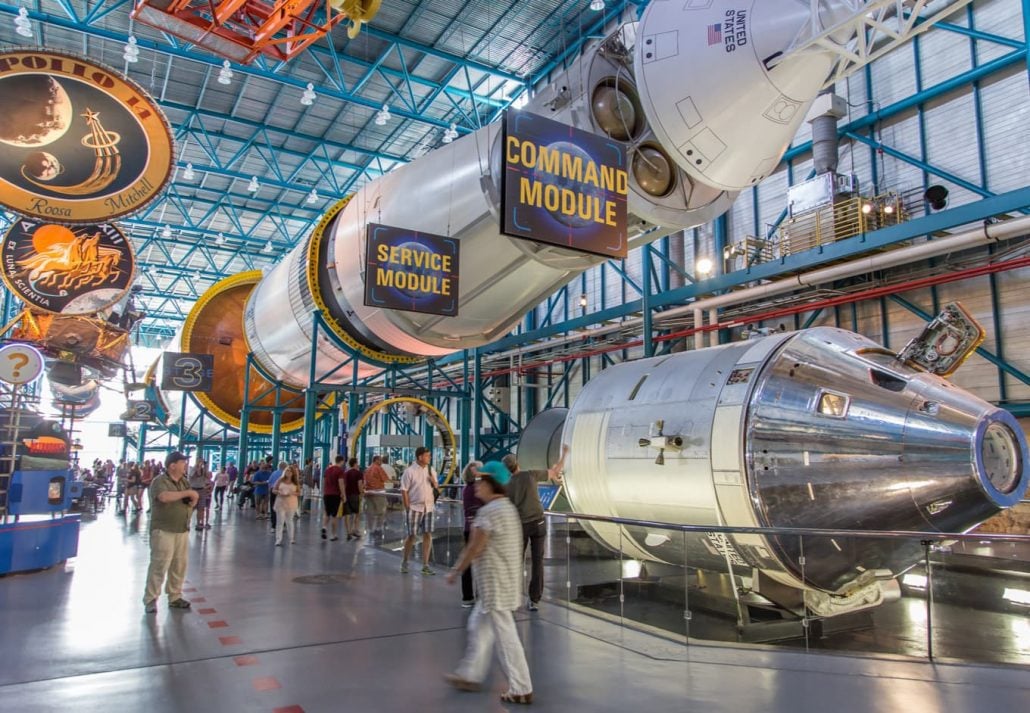 Situated on Merritt Island, the Kennedy Space Center Visitor Complex is the only place in the world where you can see the real Space Shuttle Atlantis exhibit, touch a moon rock, meet a veteran NASA astronaut, tour a NASA spaceflight facility, and get an up-close view of a real Saturn V moon rocket all in the same day.
Other exhibits include lunar exploration, mock astronaut training, the shuttle launch experience, and an IMAX theater. You can even watch launches from the Cape Canaveral Air Force Station!
Address: 9339 Jeff Fuqua Blvd, Orlando, FL
Lake Eola Park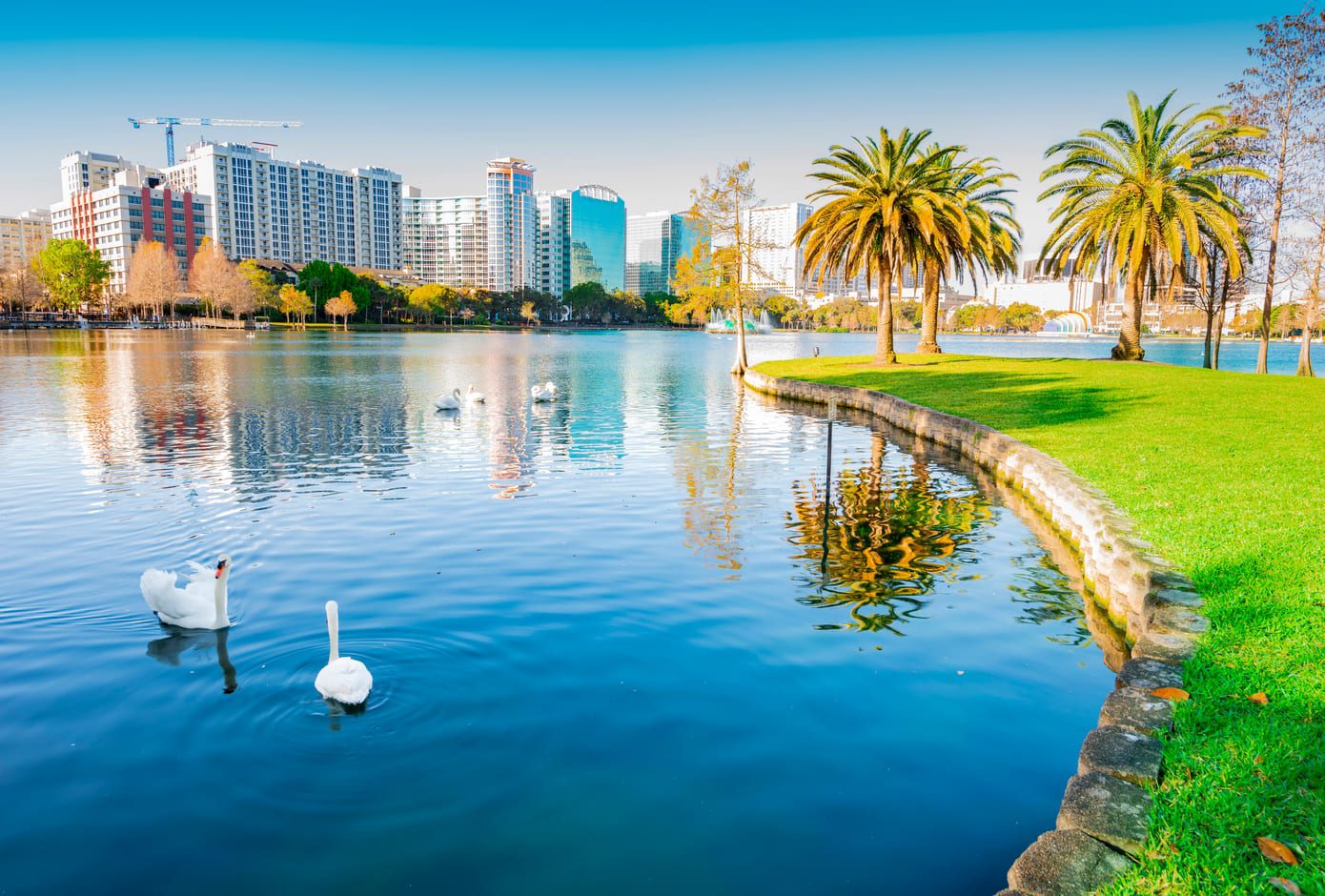 Lake Eola Park is a lush oasis located in the heart of Downtown Orlando. One of the preferred activities for those who visit the park is going for a scenic walk on the sidewalk that encircles the lake while marveling at the beautiful view that accompanies it.
If you find yourself wanting to explore the lake, rent out the swan-shaped paddleboats, and feed the live swans and other birds inhabiting the park. Other options include watching a concert or a play in the Walt Disney Amphitheater, grabbing a bite to eat at Relax Grill on Lake Eola, or relaxing amid beautiful flower beds and a spectacular view of Orlando's skyline. Parking is free on Eola Drive on the east side of the park and there is metered parking on Central Boulevard and Rosalind Avenue.
Address: 512 E Washington St, Orlando, FL
ICON Park
ICON Park is one of the best tourist attractions in Orlando. Located in the heart of Orlando's International Drive, this entertainment complex features games, entertainment, and fun activities for the whole family.
Some of the best things to do in ICON Orlando are exploring over 40 amazing restaurants, funky bars, and boutique shops, or going for an adventure in the amusement park rides. Whatever your interests are, or whatever way you prefer to have fun, ICON Park has something to offer.
Also, don't miss The Wheel, a jaw-dropping observation wheel that stands 400 feet – 40 stories – in the air!
Address: 8375 International Drive, Orlando, FL
Pointe Orlando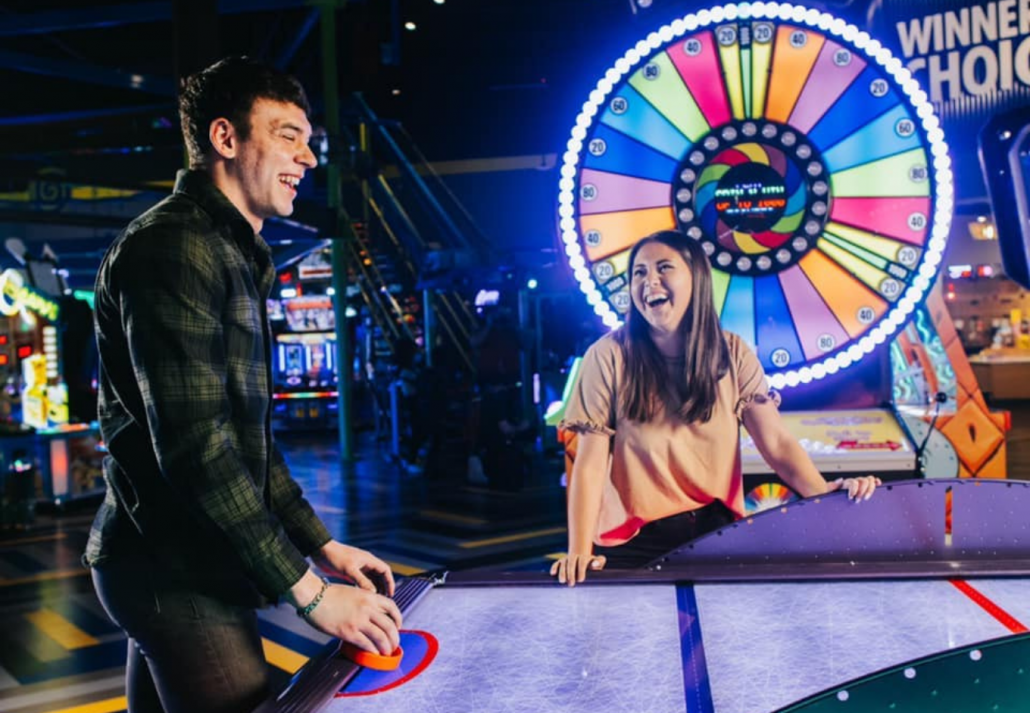 Located near the Orange County Convention Center, Pointe Orlando is a vibrant entertainment and dining district. In there, you'll find fabulous restaurants such as The Capital Grille, Maggiano's, Cuba Libre, and Taverna Opa.
Pointe also happens to provide visitors with one of the best nightlife experiences in Orlando, and after the sun sets, the place comes alive with fun happy hours at bars such as Blue Martini, Cuba Libre, and The Hampton Social.
If you want to have a laugh and experience something different, The Improv Comedy Club is the best bet. In case you want to challenge your friends to some games, go visit the Main Event arcade. If, however, you're seeking to spend the night with the kids, don't fret! They can release their pent-up energy at Monkey Joe's or have fun in interactive exhibits at WonderWorks.
Address: 9101 International Drive, Orlando, FL
Sea Life Orlando Aquarium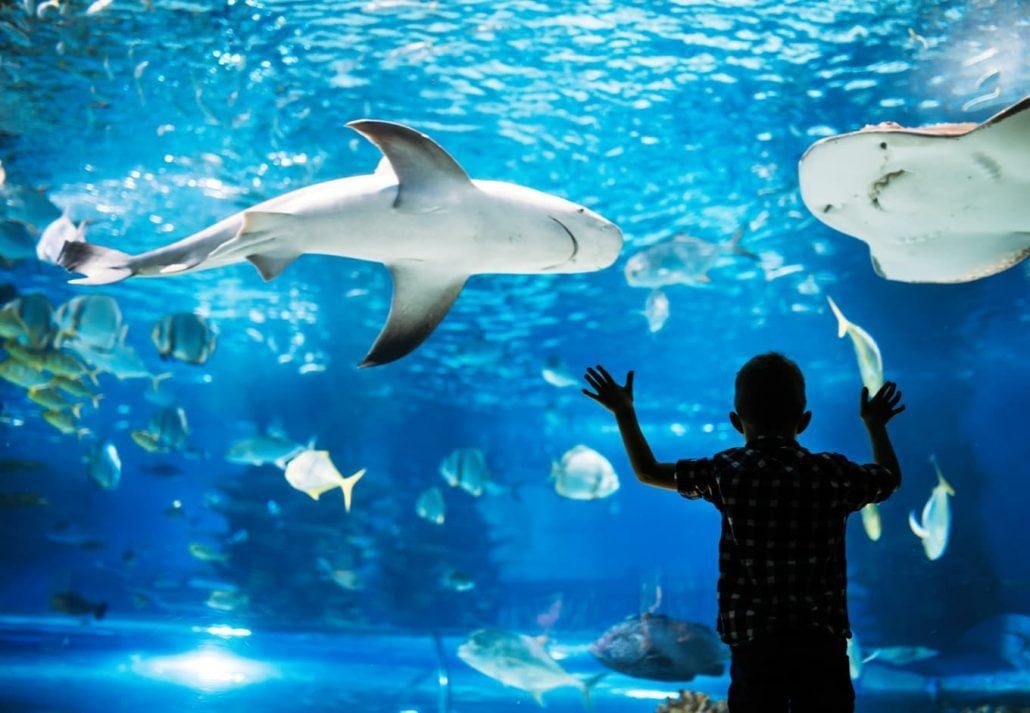 If you want to come face to face with more than 5,000 creatures including colorful fish, seahorses, and jellyfish, you should visit Sea Life Orlando Aquarium. Surround yourself with turtles and sharks in the only 360-degree ocean tunnel in Orlando, and enjoy the number one aquarium brand in the world with 50 attractions worldwide. It's the eighth Sea Life location in the U.S. and the 50th worldwide.
Learn all there is to know with the interactive journey into the diversity of marine life while playing an active role in conservation efforts and inspiring others to lend their support. It's a mix of education, conservation, and fun.
Address: 8449 International Dr, Orlando, FL
FAQs
What should I do when visiting Orlando?
The best and most famous Orlando attractions are:
Universal Studios Orlando;
Walt Disney World Resort;
Gatorland;
Orlando Science Center;
Leu Gardens;
Kennedy Space Center;
Lake Eola Park;
ICON Park;
Pointe Orlando;
Sea Life Orlando Aquarium.
What is the most visited place in Orlando?
With over 50 million annual visitors, Walt Disney World isn't just the most-visited Orlando attraction.
What is there to do in Orlando with no money?
5 Free things to do in Orlando:
Kraft Azalea Garden;
Lake Eola Park;
Cornell Fine Arts Museum;
University of Central Florida Arboretum;
The Galleries at CityArts Factory;
What is there to do in Orlando if you don't like theme parks?
Things to Do in Orlando besides theme parks:
Bok Tower Gardens;
Orlando StarFlyer;
Kennedy Space Center;
SEA Life Orlando Aquarium;
Tupperware Confidence Center;
Boggy Creek Airboat Adventures;
Tibet-Butler Preserve;
Spook Hill;
Lake Eola Park;
Hot Air Balloon Ride;
Discovery Cove.
Browse. Book. Stay.
CuddlyNest provides all accommodations to all travelers at the best price. Find unlimited travel inspiration on our blogs and our social media channels Facebook, Instagram, Pinterest
You May Also Like:
The 10 Best Beaches Near Orlando, Florida
15 Unbeatable Florida Family Vacations with Kids
The 4 Best Family-Friendly Vacation Spots in Orlando
The 15 Best Long Weekend Getaways In The US
The Ultimate North America Travel Guide
10 Best Day Trips From Naples, Florida
The Ultimate Guide For a Pet-Friendly Holiday in Florida
The Best Time To Visit Orlando, Florida
7 Amazing Water Parks In Orlando, Florida