Traveling it's the ultimate way of treating yourself — and your special someone — to a weekend filled with romance. And whether you choose to visit a cozy town in your home country, or cross the ocean to discover a far-flung destination, going on a trip fulfills every idea of how a perfect Valentine's Day should be.
Feel like awakening your wanderlust on Valentine's Day? Then say no more. We've rounded up the best travel destinations for couples who want to celebrate love in a unique way on February 14th.
From fairytale-like European towns to idyllic Caribbean islands, here's the lowdown on the most beautiful places to go for a romantic getaway, and the not-to-be-missed travel deals for Valentine's Day 2022.
Bonus: A creative list with the 20 most romantic places to go for Valentine's Day with your better half. Adventurous outdoor hikes, relaxing yoga classes, relaxing spa treatments… there's something for every couple!
Valentine's Day Travel Accommodation and Flight Deals
Starting Valentine's week, February 7th, with Rose Day, CuddlyNest offers great hotel deals. You can book accommodation anywhere in the world for travel dates until December 31st, 2021. You can choose between bed and breakfast, apartment rental options, resort hotels, or any other type of property around the world's most romantic cities. Do not leave it to the last minute and use your chance to surprise your loved one!
Please follow the flight deals for the best bargains, or last-minute travel offers.
The Most Romantic Getaways For Valentine's Day 2022
Las Vegas, United States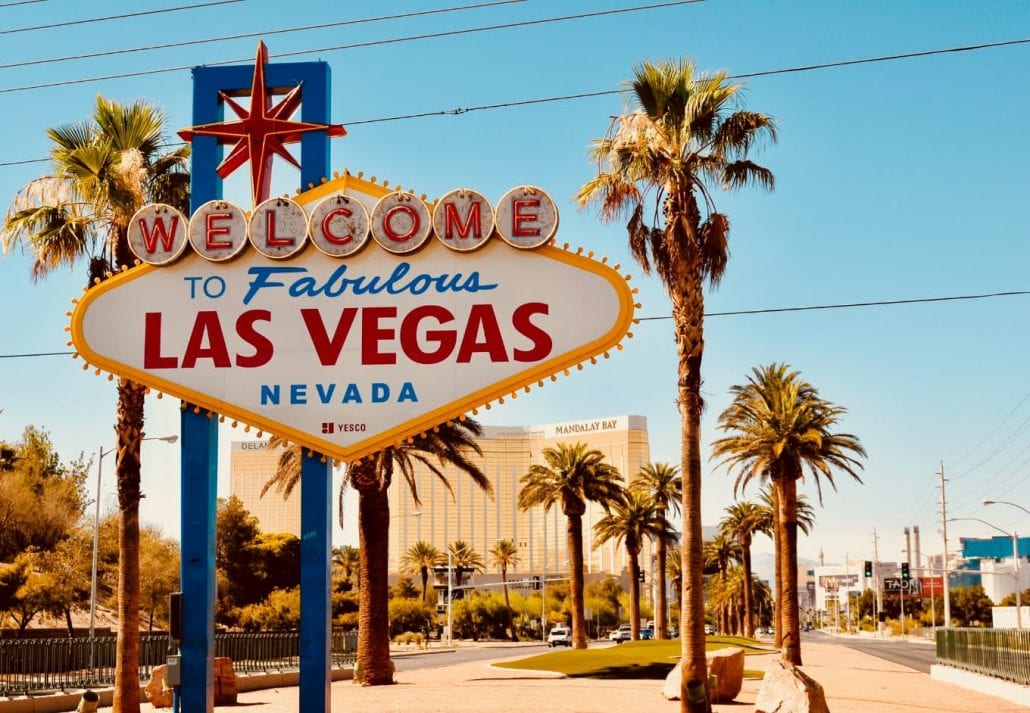 Las Vegas might not be the top-of-mind destination when it comes to romance. But this bustling city — often regarded as one of the best long weekend getaways in the US — is actually a great place for couples seeking to indulge in a trip filled with buzz and vibrancy.
The Sin City has a long itinerary of romantic activities on offer, including Michelin-starred dinners, whimsical gondola rides at The Venitian hotel, and spectacular aquatic shows at the Bellagio Fountains. Not to mention the world-class Eiffel Tower observation deck, which rewards visitors with the most stunning views of the glittering Las Vegas Strip.
Plus, Las Vegas is home to a dazzling array of luxurious hotels — some of the best in the USA — where couples can enjoy a romantic dinner made by a celebrity chef, high-class spa treatments, and other perks.
Aside from a majestic spectacle, the Bellagio Hotel is often regarded as the best hotel casino in Vegas, providing travelers with a wonderful stay in the city. Centrally located on The Strip, it spoils couples with spacious rooms featuring views of the cityscape the gardens, as well as the famous fountain. For the ultimate luxurious stay, book a Newly Renovated Premier King Room for $205 a night.
Find Places To Stay In Las Vegas, Nevada
New Orleans, United States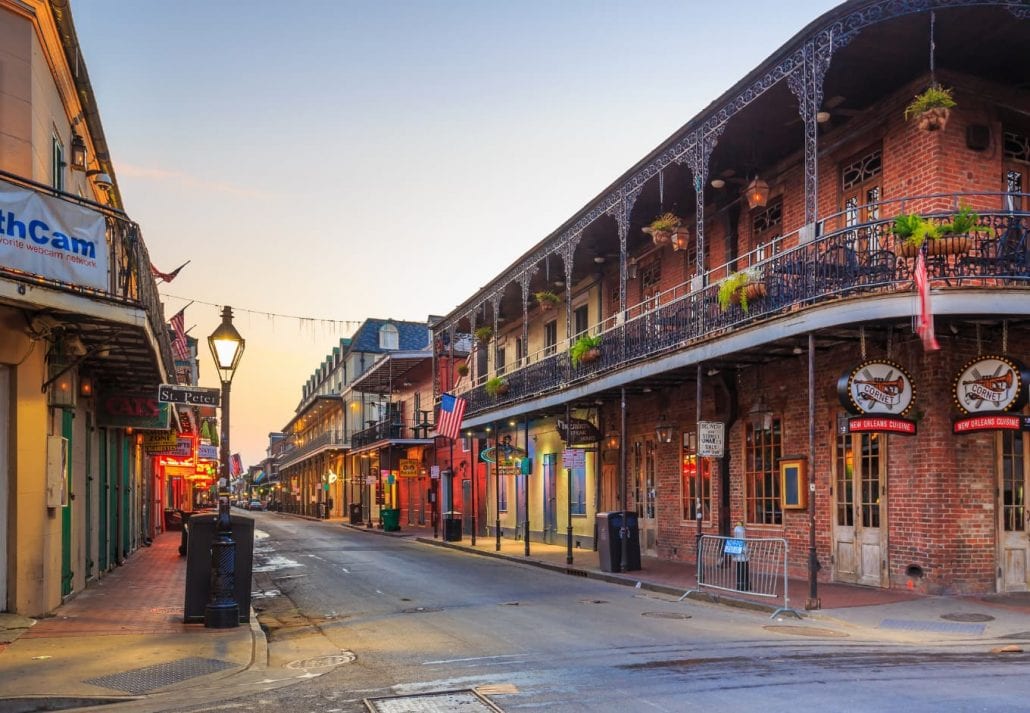 Characterful old streets, charming French-colonial townhouses, and the sensual sound of jazz playing at every street corner make New Orleans a prime destination for a romantic Valentine's Day.

Romantic activities on offer for couples include everything from trying some of the country's best restaurants to listening to live music in iconic venues like the Preservation Hall.

A scenic cruise down the Mississippi River also hits a cozy note and rewards lovebirds with showstopping views of New Orleans' beauty.
Find Places To Stay In New Orleans, Louisiana
Paris, France
There's no denying that Paris is one of the most romantic places on earth. Its scenic beauty resides in gorgeous 19th-century Hussmann buildings, lush gardens, picturesque cafes, and postcard-worthy landmarks that will make you feel as if plucked from a whimsical fairytale and set down upon the stark.
And the amount of great things to see and do in the City of Lights is endless. Think of romantic walks along the Seine, picnics in the Luxembourg Gardens, sipping rosé in cute little bistros, wandering through the picture-perfect streets of Montmartre, just to name a few.
Couples who have enough time up their sleeve can also take the opportunity to visit some nearby destinations, including the dreamy Claude Monet's garden at Giverny, and the lavish Château de Versailles, regarded as one of the world's most beautiful buildings.
Find Places To Stay In Paris, France
Reccommended Read: The Ultimate Europe Travel Guide
Venice, Italy
Known for its shimmering canals crossed by century-old bridges, Venice is the perfect place for couples seeking to experience romance at its finest. When not cruising down the Grand Canal on a gondola, make sure to wander through the city's streets to catch a glimpse of gorgeous Baroque and Renaissance palazzos, drink an Aperol Spritz at a local "bacaro" (bar), and marvel at the city from the top of the Campanile di San Marco tower.
A collection of luxurious accommodation options with showstopping views of the canals also make Venice a worth-visiting destination for couples during Valentine's Day.
Have some extra time? Then go on a day trip to Verona, an atmospheric town that was the setting for Shakespeare's "Romeo and Juliet".
Find Places To Stay In Venice, Italy
Belize, The Caribbean
Belize has all of the features that travelers long for in a romantic place to spend Valentine's Day: fine weather, gorgeous scenery, beautiful beaches, wildlife sanctuaries, and more.
Bordering the Caribbean Sea to the east, the country is a wonderland for adventurous couples seeking to indulge in outdoor activities and water sports.
Visit the Ambergris Caye & Hol Chan Marine Reserve for snorkeling with sharks, and the Lighthouse Reef Atoll for scuba diving in the famous Great Blue Hole.
The Cockscomb Basin Wildlife Sanctuary & Jaguar Preserve is the go-to destination for some world-class wildlife viewing, while the Placencia Peninsula is the perfect place for feasting on fresh seafood and sipping in tropical cocktails at the beach.
In need of some relaxation time? No worries. Belize is home to a plethora of stellar accommodations, including 5-star resorts and rustic-chic beach bungalows.
Find Places To Stay In Belize City, Belize
San Francisco, United States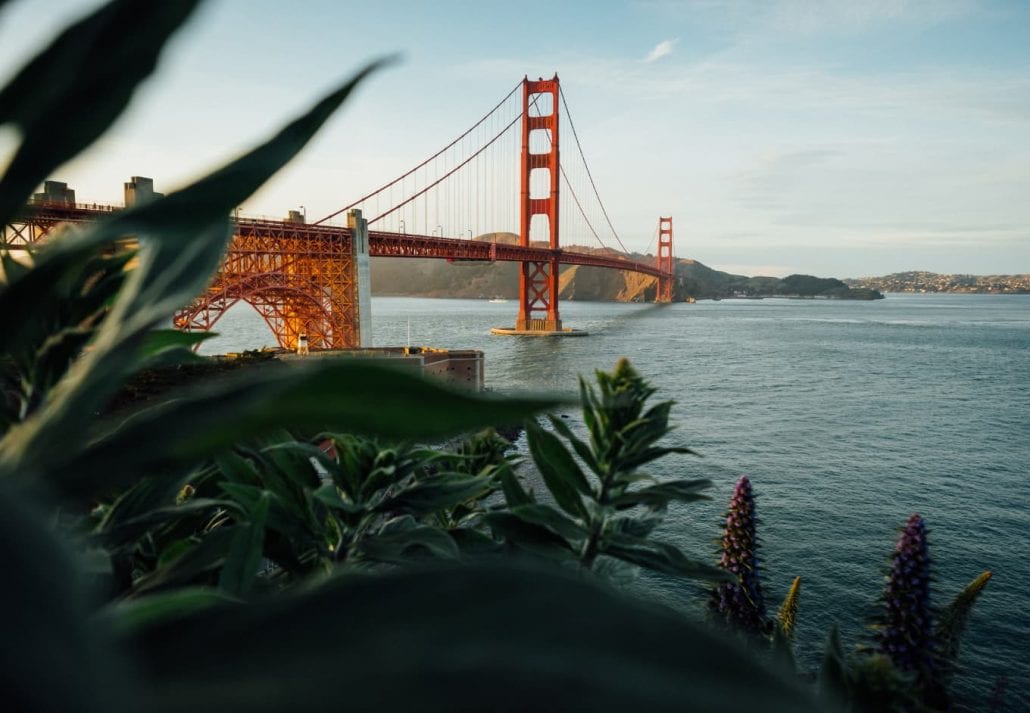 There are countless ways to enjoy a romantic Valentine's Day in San Francisco. This ever-evolving city handsomely spoils urban explorers with a range of experiences that is so gloriously wide, that they'll have no trouble filling up their itinerary.
A picnic on Baker Beach, which offers the most striking views of the Golden Gate Bridge, could be the perfect way to take in San Francisco's romantic atmosphere.
Be sure to add a visit to the lush Shakespeare Garden, at Golden Gate Park, and a catamaran cruise on the San Francisco Bay to your travel bucket list.
The city is also known for its unforgettable gastronomic experiences, and foodies will be more than happy to eat there through San Francisco's 20 best restaurants.
In need of a sweet escape from San Francisco's non-stop energy? Then make your way to the Sonoma Wine Country. Dubbed one of the most romantic getaways in Northern California, this is the prime spot for some stellar wine tasting sessions in the United State's finest vineyards.
Find Places To Stay In San Francisco, California
Reccommended Read:
11 Offbeat Experiences In San Francisco
Instagrammable Places In San Francisco
The Ultimate San Francisco Travel Guide
Egypt, North Africa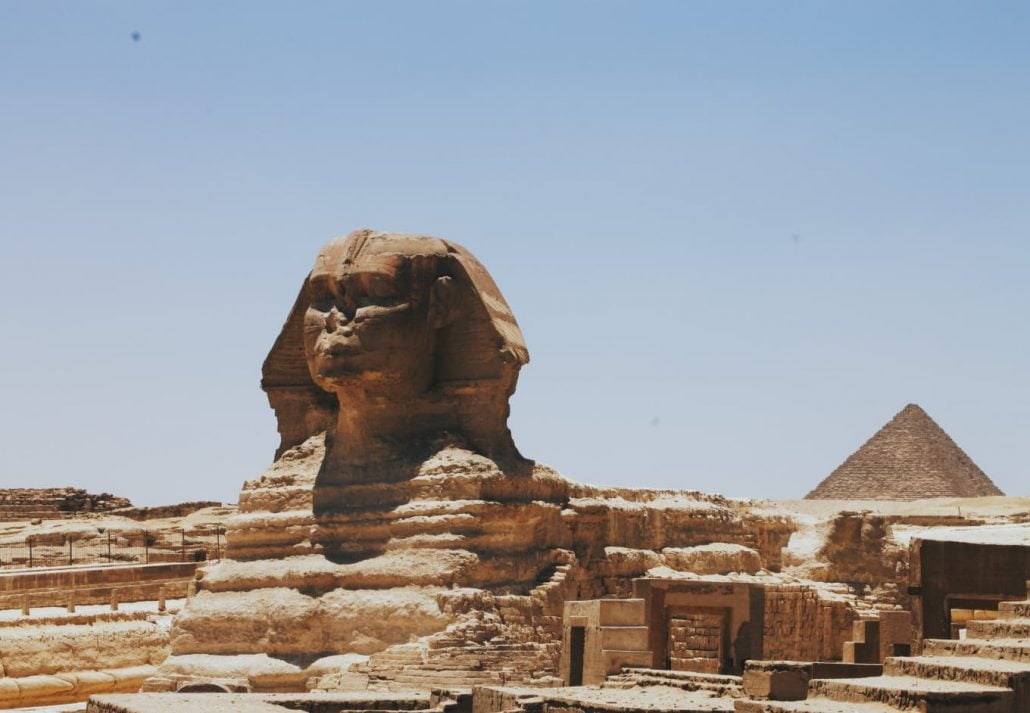 Egypt makes it for a perfect adventure full of history, culture, food, and yes, romance, in Northern Africa.
One of the world's most enticing destinations, Egypt is a great match for offbeat travelers seeking to explore evocative historical sights, sun-drenched deserts, and fascinating multicultural cities.
Wide-eyed travelers will love visiting the country's mysterious pyramids, going on a private Nile River cruise, and marveling at sumptuous mosques.
Top that off with a few days in the Red Sea Riviera, on the western shore of the Gulf of Aqaba, and you have a once-in-a-lifetime romantic trip!
Before you decide between the destinations of your next vacation with your Valentine, make sure you plan ahead. Our Valentine's Day travel accommodation deals are subject to changes in availability.
If you are seeking more ideas for romantic travel getaways or romantic vacation ideas in the United States, explore romantic things to do in Orlando and the best budget California romantic vacation ideas.
Find Places To Stay In Cairo, Egypt
Creative Ways To Celebrate Valentine's Day
Take A Virtual Cooking Class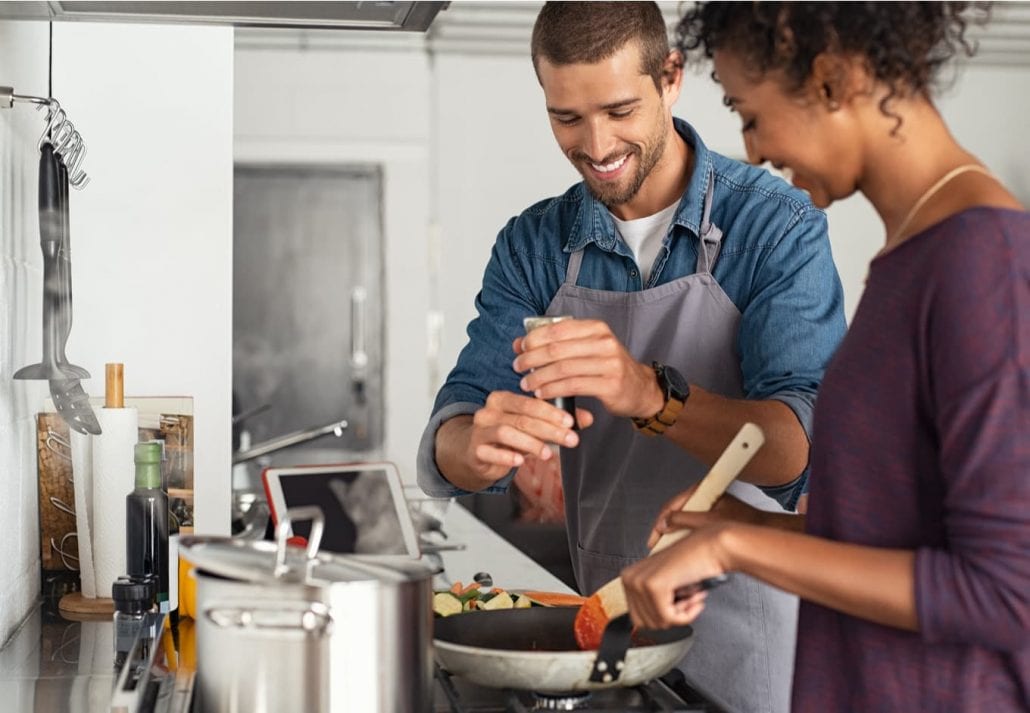 Cooking is a fun way to bond with your significant other. Foodies who are planning to stay home on Valentine's Day can participate in an online cooking class and make a special home-cooked meal. Go the extra mile by choosing a typical cuisine that you both love, like Japanese or Middle Eastern, and then have a special candlelight dinner!
Get Outdoors And Go On A Scenic Hike
Hiking is a fun activity for adventurous couples who are looking for an adrenaline-filled Valentine's Day date. Take the opportunity to get outdoors and go on a scenic hike in nature. You can even choose one of the best national parks in the world, and spend hours on end walking through spectral rainforests, mighty mountains, and sparkling waterfalls.
Take A Dance Lesson Together
Whether you're both experienced dancers or clumsy ones, taking a dance class together is a great way of connecting with your partner. You might not become a pro after one lesson, but you'll certainly have a lot of laughs together while swirling on the dance floor!
Re-create Your First Date
Recreating your first date is the perfect opportunity for going on a trip down memory lane. You can go for a romantic date night in the same restaurant you had the date —or cook the same meal— re-watch the first movie you watched together, or go for a stroll in the park where you met. A great way of keeping your favorite memories alive!
Ice Skating
Skating with your sweetheart is the ultimate romantic activity for Valentine's Day. Head over to your city's loveliest ice rinks, and swirl and twirl with your partner for hours on end. Top off your skating session with a soothing cup of hot chocolate and you're good to go!
Binge Watch Your Favorite Rom Coms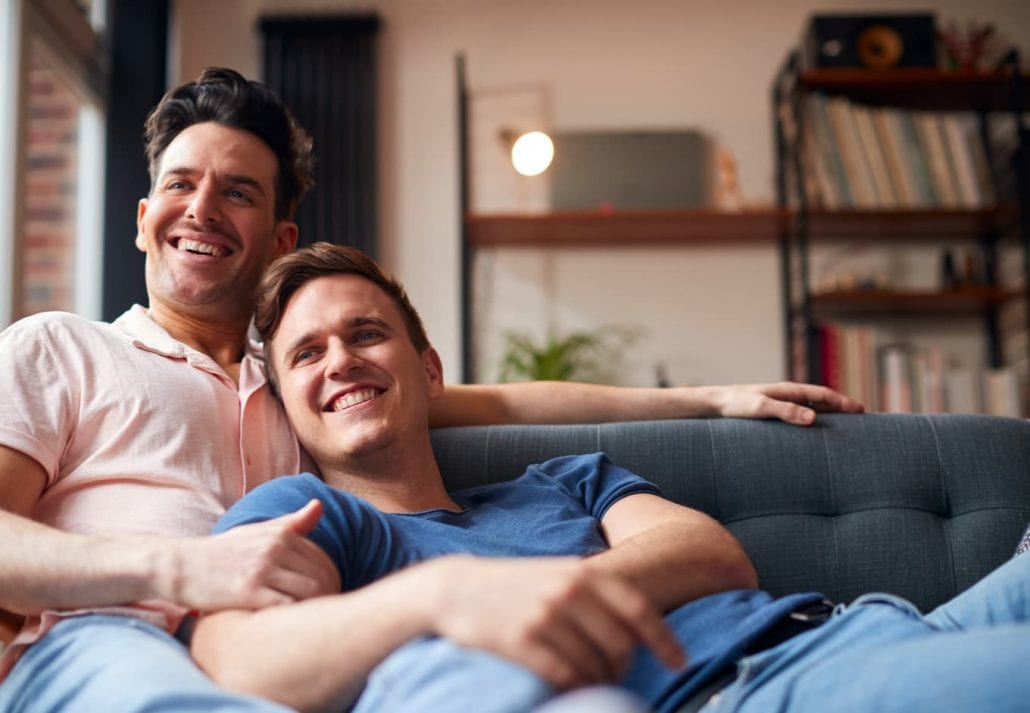 Feel like staying in on Valentine's Day? Then spend the night binge-watching your favorite romantic comedies! Grab a bucket of popcorn, a bottle of wine, and curl up on the sofa with your partner while spending the evening watching some all-time romantic classics.
Have A Couple's Game Night
Another great idea for couples who want to stay home is to have a fun-filled game night on Valentines' Day. You can even plan a scavenger hunt with the children, or invite other couples to play with you!
Enjoy Breakfast In Bed
To dial up the romance factor on Valentine's Day, treat yourselves with a cozy breakfast in bed. Make some fluffy pancakes, some eggs benedict, avocado toast, and spend a lazy morning eating and talking in bed.
Rent A Cozy Cabin In The Woods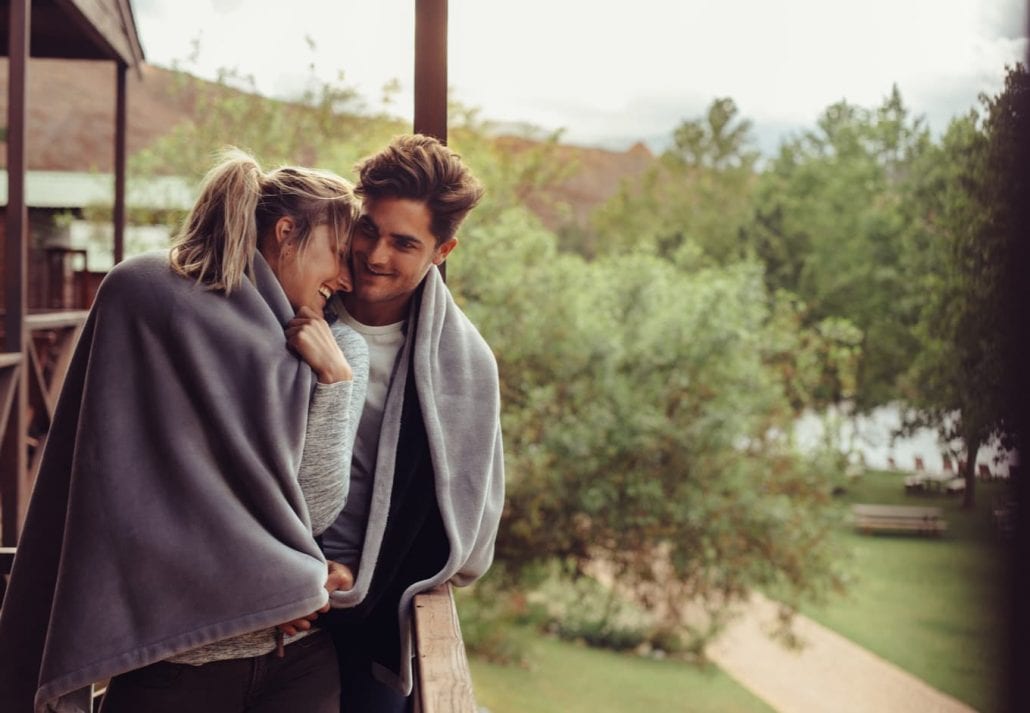 Make your Valentine's Day Special by renting a cozy cabin in the woods. This is the perfect opportunity to spend some time around nature, and have some quality time with your loved one away from the hustle and bustle of the city.
Go On A Romantic Pic Nic
A few things are more romantic than having a picnic with your partner. Whether you want to go to a lovely park in your hometown or explore a gorgeous national park, taking your meal outdoor is perfect for some intimacy around nature. Cook some snacks, grab a few drinks, and go outside for a romantic picnic!
Spend The Day In A Fancy Hotel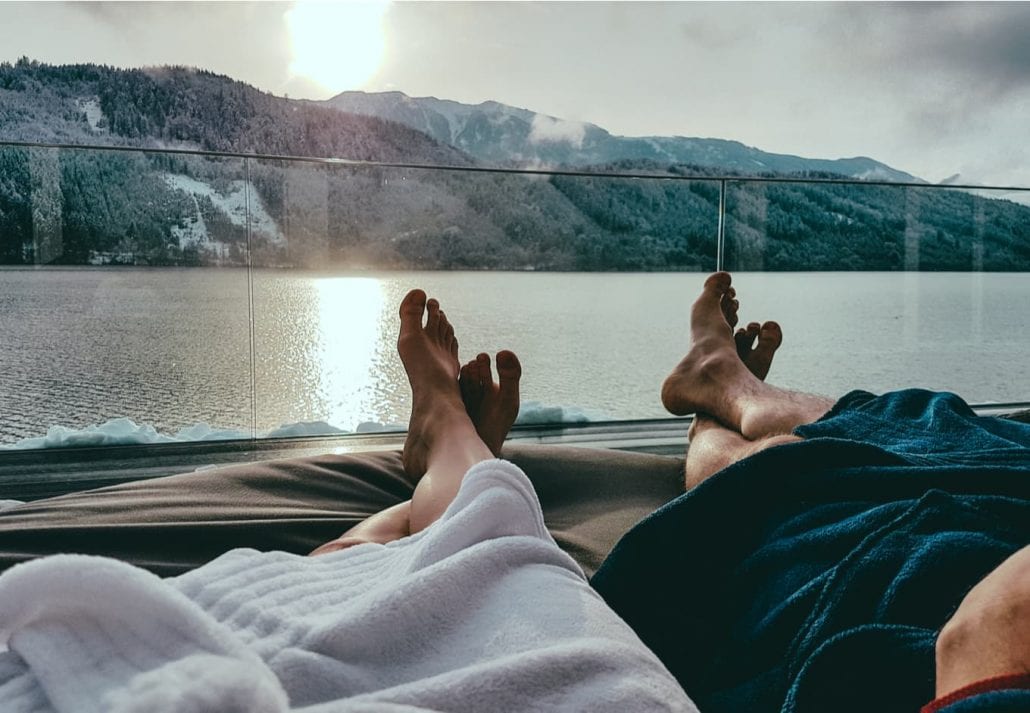 Couples who can't go on vacation on Valentine's Day can take the chance to spend the night in a fancy hotel nearby. Book a luxurious suite with a comfy king-size bed, and spend a romantic evening being pampered!
Make Playlists To Each Other
Is there a song that is very special to your relationship? Or a jam that makes you both dance like crazy? Then a great idea is to surprise each other with a specially curated playlist. You can include all the songs that marked your relationship, and then listen to them together.
Write Love Letters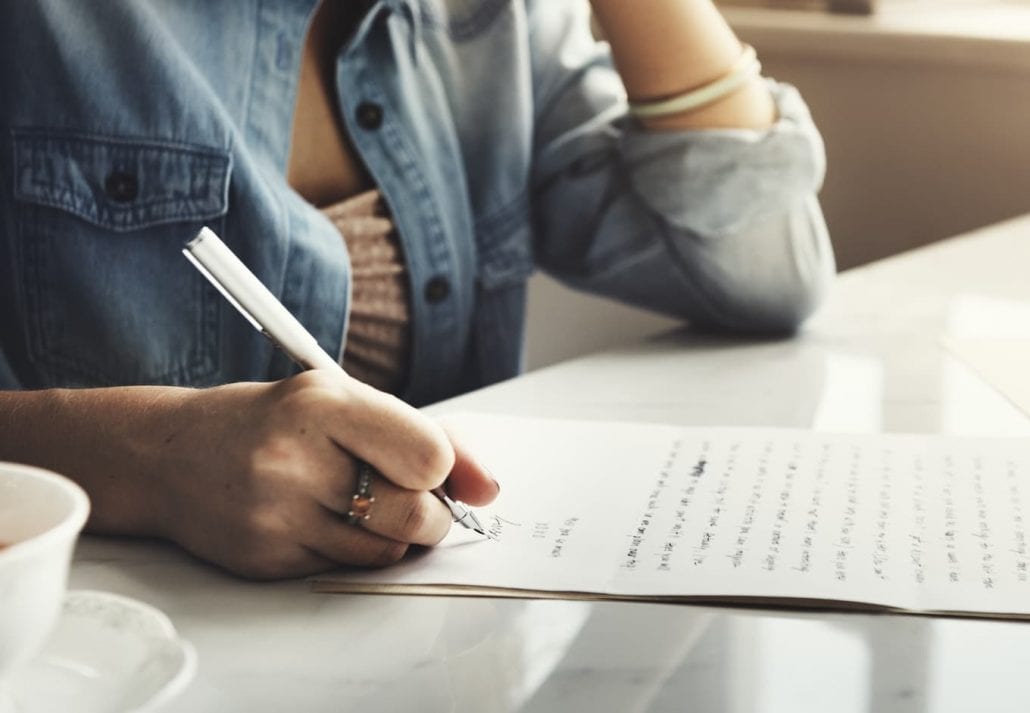 While texting is one of the preferred ways for modern couples to express their love to each other, writing love letters is a great way of showing how much you love your partner. Grab some paper, a pen, and simply write your feelings down. You can even read the letter out loud, and have a heartfelt moment together!
Set Up A Treasure Hunt
Looking for fun Valentine's Day ideas that include the whole family? Then organize an activity that the kids can participate in as well! If you like to play games, a great idea is to plan a fun scavenger hunt dotted with trails of chocolate-covered strawberries and handwritten clues to find their Valentine's Day gift.
Pamper Yourselves In A Spa
If you and your significant other need some well-deserved zen time, make sure to book a day at a spa. You can enjoy each other's company while indulging in a variety of restoring treatments, from ayurvedic massages to facials and baths.
Go Stargazing
Unconventional couples who like to get out of their comfort zones, this one is for you. Skip the traditional dinner and spend your Valentine's Day stargazing in a scenic location. If you leave in the United States, you can head over to a national park such as the Yosemite National Park, which boasts one of the darkest skies in Southern California!
Visit A Winery
From the sun-drenched vineyards of Napa Valley, in California, to the wineries of the Douro Region, in Portugal, there are several romantic destinations for wine connoisseurs around the world. Pick your favorite and have a stellar tasting experience filled with world-class wines, amazing food, and scenic views.
Craft Gifts For Each Other
Of course, you can always buy presents for each other, but there's something extra special in crafting your own gifts. So, instead of going to a store and getting something, let your creative juices flow and make something special for your partner. You record them a mixtape, write a special love letter, create a photo album with your favorite pics, or even make a charcuterie board!
Take A Yoga Class Together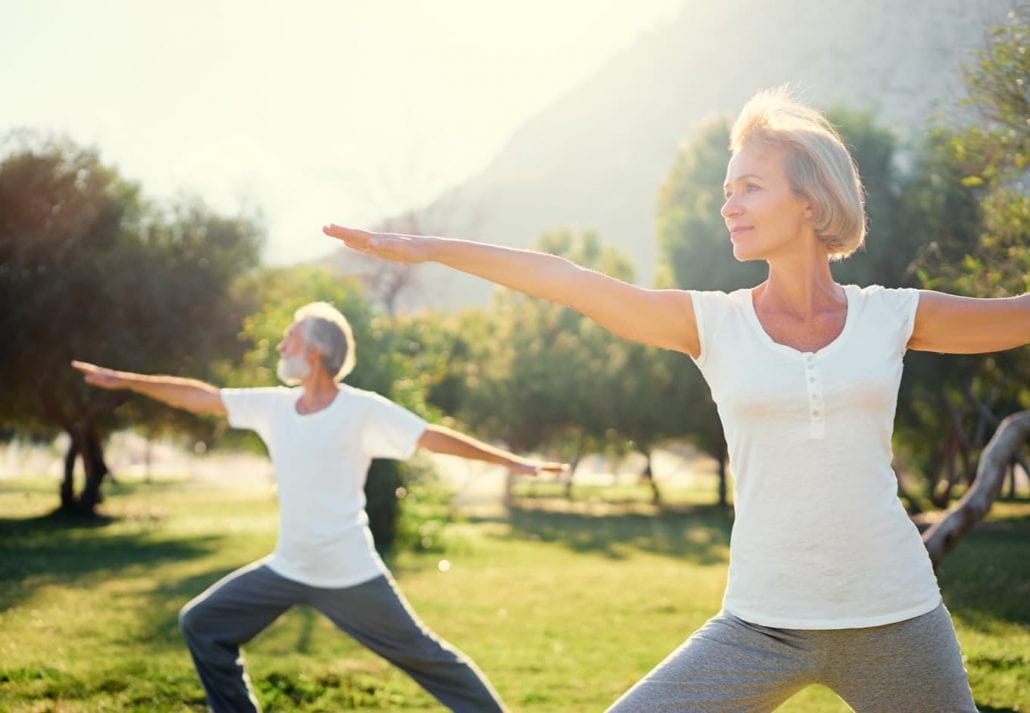 This is another great idea for couples who are seeking to do something unique on Valentine's Day. To feel extra connected to each other, participate in a couple's yoga, where you can stretch and breathe together.
Plan Your Dream Holiday
If going on vacation and traveling is not possible for you, keep your wanderlust alive by planning your next holiday together. Dream big, and create a Pinterest board with pictures of the destination, look up amazing hotels and spend endless hours talking about your trip!
FAQs About Valentine's Weekend 2022
What day is February 14th in 2022?
Monday, February 14.
What should I do for Valentine's Day 2022?
Creative and fun ideas for Valentine's Day 2022:
Go for a romantic trip with your loved one;
Take a cooking class together;
Re-create your first date;
Binge-watch your favorite rom coms;
Have a couple's game night;
Enjoy breakfast in bed.
Why is Valentine's Day celebrated?
St. Valentine's Day is an annual festival to celebrate love, friendship, and admiration.
Do people travel for Valentine's Day?
Yes, especially because traveling is a great way for couples to spend quality time together in an exciting destination.
Is taking a romantic trip with your loved one on the books for you? Then make sure to look out for CuddlyNest's Valentine's Day hotel deals and book your dream stay at the best price.
Where is a good place to travel for Valentine's Day?
Some of the top destinations for Valentine's Day are:
Paris, France;
Venice, Italy;
San Francisco, California;
Belize, The Caribbean;
Egypt, Northern Africa.
Where should I go for Valentine's Day in the USA?
Some of the best destinations for Valentine's Day in the USA are San Francisco, Las Vegas, and New Orleans.
Curated readings for your next Valentine's Day:
The Best Long Weekend Getaways In The US
Romantic Weekend Getaways in Arizona
Cheap Romantic Getaways in California
Romantic Weekend Getaways in New York
Top Romantic Things to do in Orlando
Romantic Spa Getaways
Best Romantic Canals in the World
Romantic Getaways In Southern California
The Most Romantic Getaways In Northern California
Best Valentine's Day Travel Deals For 2022
Top Romantic Australia Honeymoon Destinations