With so many fabulous sights to explore in Hong Kong, a visit to the city can be overwhelming, so a guided tour can help you make the most of your experience. And there are so many wonderful excursions to choose from — day trips to sprawling national parks, food tours in colorful street markets, and scenic boat cruises in the South China Sea, to name just a few.
To help you take your pick, we've narrowed down the 6 best tours and excursions in Hong Kong. Whether you're seeking to discover hidden gems or marvel at the city's most popular attractions, you'll definitely find something on this list. Have a look below to learn more!
Find Places To Stay In Hong Kong
6 Amazing Tours & Excursions on Hong Kong Island
Lantau Island Day Trip Tour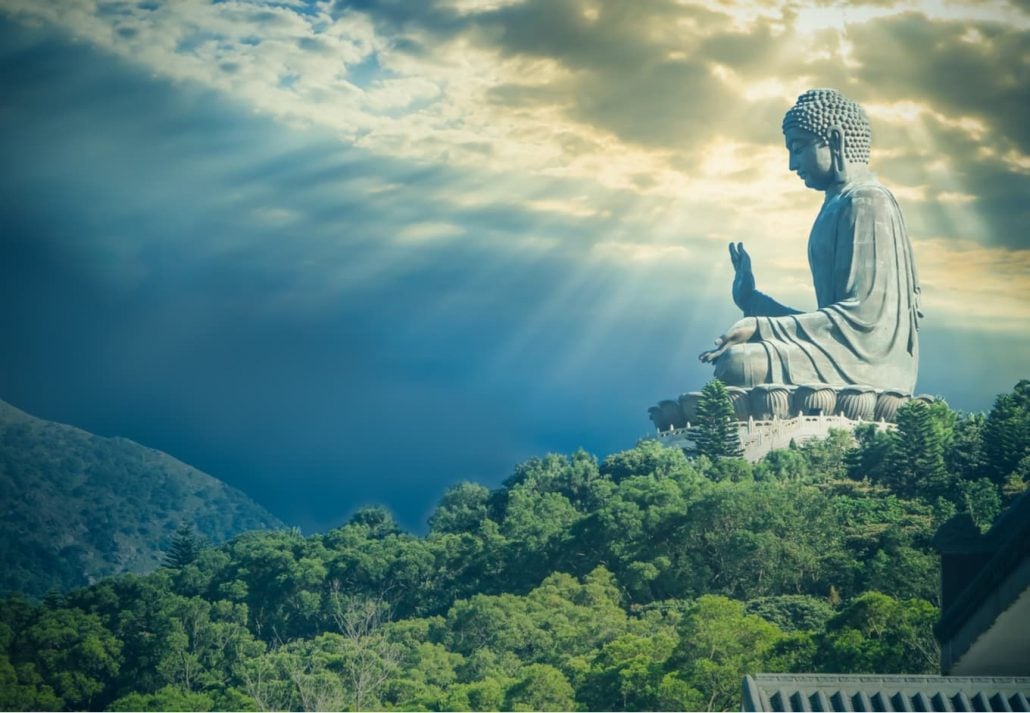 Lantau is the ultimate Hong Kong day trip. The island is gloriously located at the mouth of the Pearl River, not far from the Hong Kong Airport, and captivates visitors with an array of glittering beaches, towering peaks, quaint fishing villages, and alluring monasteries.
One of the top attractions on the island is Sunset Peak, Hong Kong's third highest mountain, and a prime place for watching the sunset.
Another must-see landmark in Lantau Island is the Tian Tan Buddha statue, which rests high up on a hilltop facing the neighboring Po Lin Monastery. Thanks to its colossal size — the statue is 112 ft tall, weighs over 280 short tons, and was constructed from 202 bronze pieces —, the sculpture is also known as "Big Buddha".
For a one-of-a-kind immersion into the local culture, be sure to visit the Tai O Village, which is the oldest fishing village in Hong Kong. While visiting this traditional fishing village, take a boat ride through the waterways to catch a glimpse of the adorable pink dolphins, which can be seen year-round and are famous for their unique color and friendliness.
Are you visiting Lantau Island with your family? Then be sure to spend the day at the Hong Kong Disneyland theme park, which is divided into seven main areas, each with its unique array of attractions, experiences, and exciting rides.
Hong Kong Street Food Tour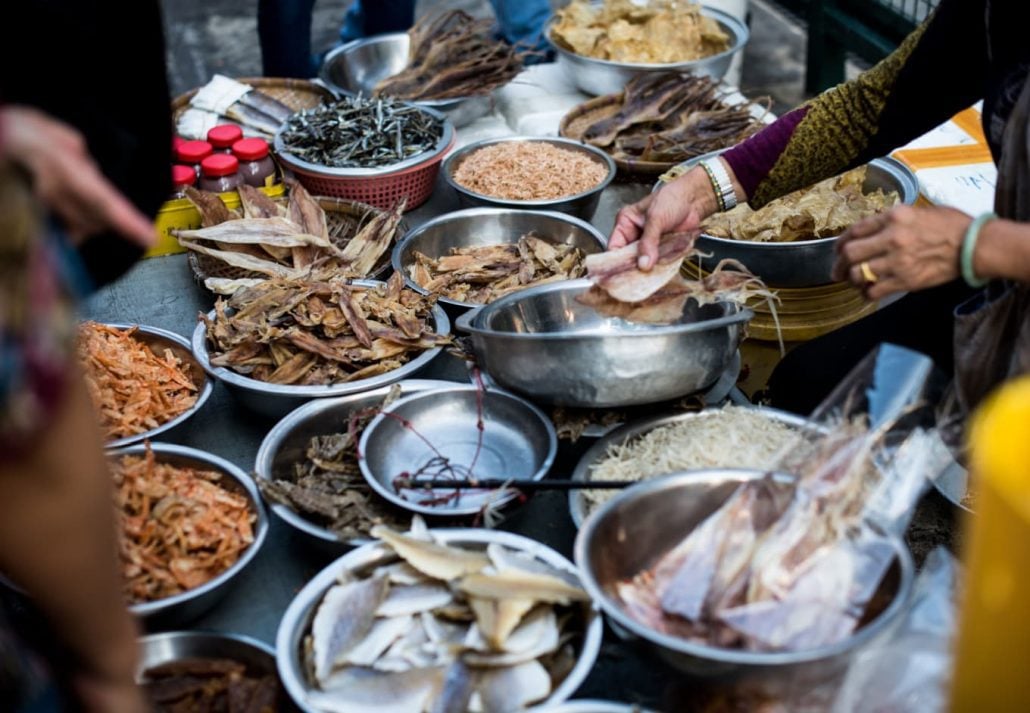 Food tours are a great way of delving deep into Hong Kong's tantalizing culinary culture. If you're a first-timer, a great idea is to opt for a group or private tour that includes tastings of the local specialties, such as wonton noodles, egg tarts, dim sum, and roasted meat.
Another interesting way of experiencing the delectable Hong Kong food is by taking a tour of the local markets. A must-visit is the famous Temple Street Night Market, which is dotted with traditional street-food restaurants where you can feast on local delicacies such as fresh fish, spicy crab, and clay pot rice, to name a few.
Travelers can also opt for a food tour of Kowloon, a residential urban peninsula on the mainland part of Hong Kong. There, foodies will be able to feast on mouthwatering street food dishes like dumplings, tofu pudding, a rice noodle roll, and a stop at a Michelin-starred local bakery.
Hong Kong Hop On Hop Off Bus Tour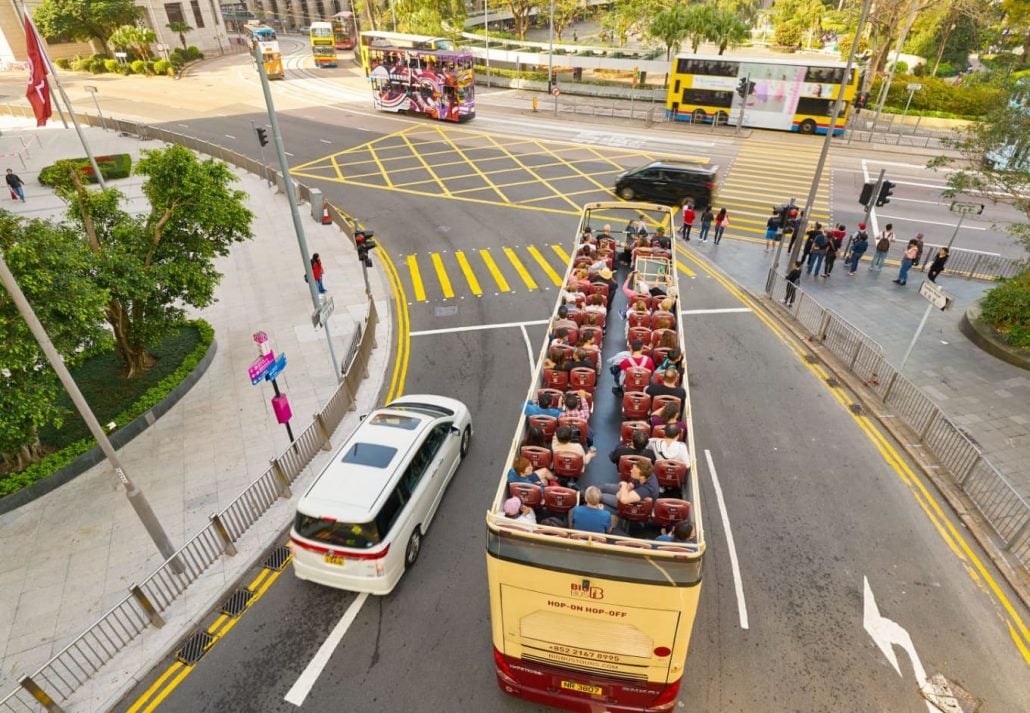 If you want to explore Hong Kong's key attractions, but are short on time, a Hop-On Hop-Off Official City Tour will come in handy. The bus tours operate over two different routes, with stops near all the must-see Hong Kong landmarks and attractions. Jump on the Red Route for top-deck views of major landmarks such as the Man Mo Temple, Victoria Park, and The Peak, and on the Green Route to uncover the lush southern bays of Hong Kong Island.
Hong Kong Hidden Gems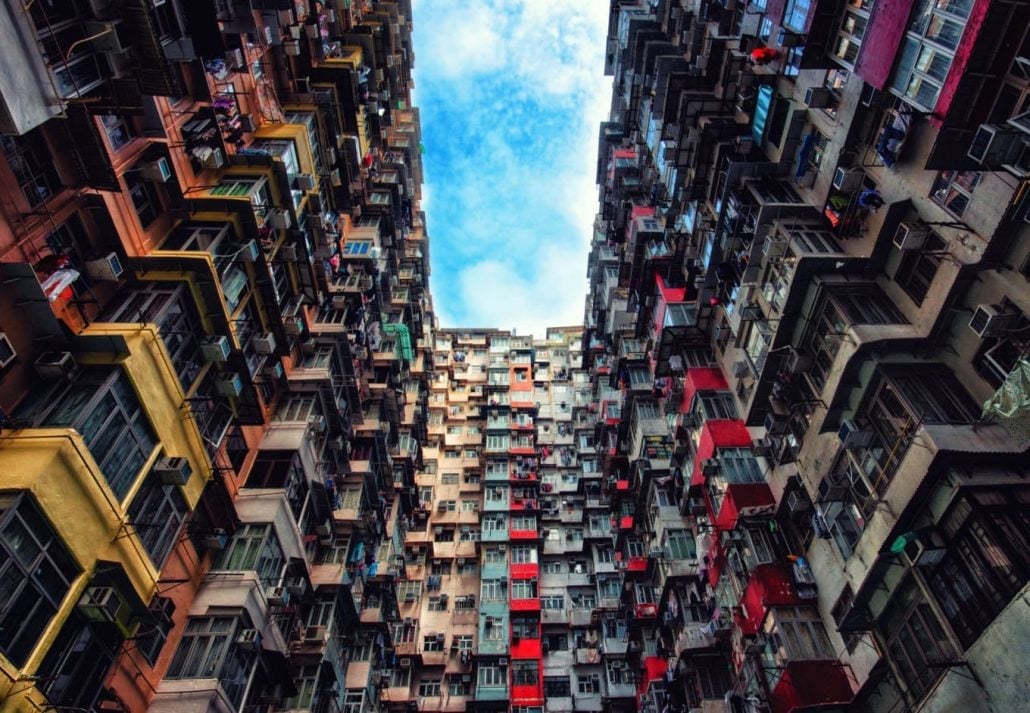 Are you a wide eye traveler seeking to discover the lesser-known marvels of Hong Kong? Then don't miss the chance to go on a guided tour of the city's hidden gems. Guided by a local expert, you'll discover some of the best off-the-beaten-path destinations that you wouldn't find on your own, including Montane Mansion, the Chun Yeung Street wet market, and a family-run Chinese slipper embroidery store.
Hong Kong Harbour Tour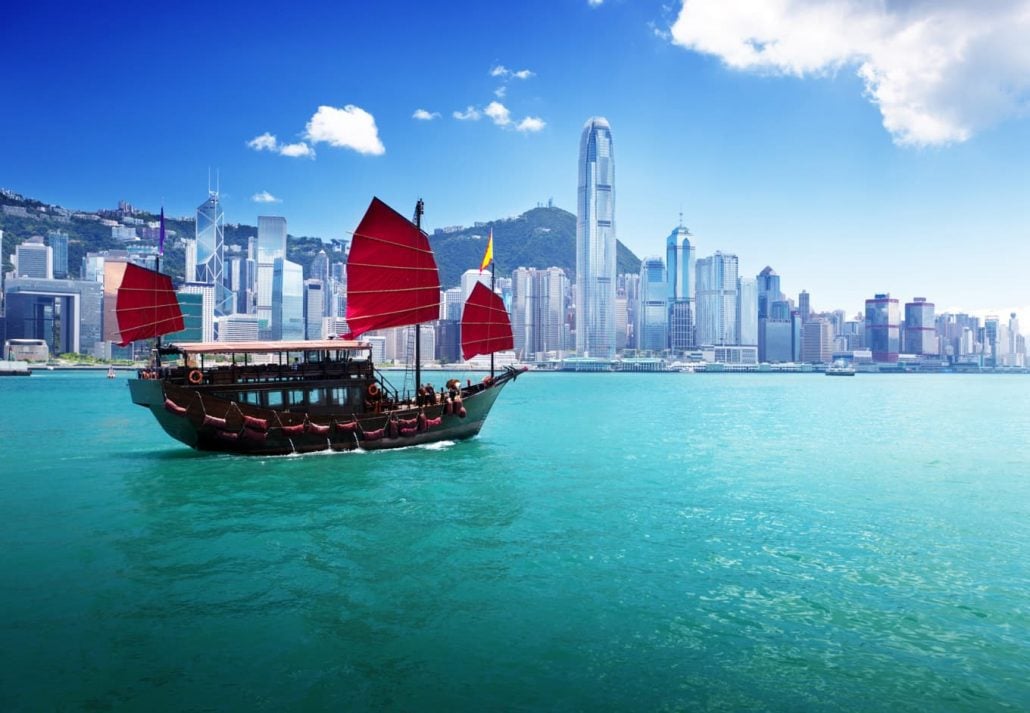 The majestic Victoria Harbour is a natural channel separating Hong Kong Island in the south from the Kowloon Peninsula to the north. With a strategic location in the South China Sea, the harbor is one of Hong Kong's top tourist attractions thanks to its historic significance (it was one of the British Empire's biggest military and trading ports) and the fact it offers gorgeous panoramic views of Hong Kong.
A prime way of experiencing Victoria Harbor's beauty is by riding the award-winning Star Ferry, which carries passengers between Tsim Sha Tsui on the Kowloon side, and Central and Wan Chai on Hong Kong island. The 20-min journey will provide you with the most spectacular views of Hong Kong!
You can also take in the beauty of Victoria Harbor from the Tsim Sha Tsui Promenade. This alluring promenade starts at the Star Ferry Terminal, where the historic Star Ferry departs from, linking Tsim Sha Tsui with Central Hong Kong. From there, you'll be able to enjoy the most dramatic views of Hong Kong's skyline.
Other must-see attractions on the Tsim Sha Tsui Waterfront are the Avenue of Stars, famous for harboring a bronze statue of legendary martial artist Bruce Lee.
The Victoria Harbour also hosts a multimedia light show, the "Symphony of Lights", every night at 8 pm. During this magical spectacle, the iconic buildings from both sides become a canvas for a whimsical display of lightwork and lasers. A breathtaking show that lightens up Hong Kong's night sky!
Hong Kong Geopark Kayaking Adventure
Nature lovers seeking to escape Hong Kong's bustling streets can't pass up the chance to go on a kayaking adventure tour of the UNESCO Global Geopark. Known for its immense natural beauty, this dreamy destination features a dramatic landscape filled with scenic geological formations such as acidic volcanic hexagonal rock columns, and sedimentary rocks formed about 400 to 55 million years ago. Intertwined with these geo-attractions there are lush mangroves, fung shui woods, and coral communities as well as man-made marvels such as a well-preserved fishing village, and ancient temples.
Kayaking through the peaceful mangroves and exciting sea caves of this gorgeous location will give you the chance to experience the Hong Kong nature in a unique way!
FAQ
What are the best Best Tours In Hong Kong?
The best Hong Kong tours are:
Lantau Island Day Trip Tour;
Hong Kong Street Food Tour;
Hong Kong Hop On Hop Off Bus Tour;
Hong Kong Hidden Gems;
Hong Kong Harbour Tour;
Hong Kong Geopark Kayaking Adventure.
What are the top attractions on Hong Kong Island?
The top Hong Kong attractions are:
Victoria Peak (Mount Austin);
Victoria Harbour;
Hong Kong Central neighborhood;
Man Mo Temple;
Lantau Island;
Disneyland Hong Kong;
Ocean Park;
Hong Kong Space Museum;
Hong Kong Heritage Museum;
Hong Kong Museum Of History;
Hong Kong Observation Wheel;
Kowloon Walled City Park;
Hong Kong Railway Museum;
Wong Tai Sin Temple;
Chi Lin Nunnery;
Temple Street Night Market;
Hong Kong Park;
Hong Kong Science Museum;
Ten Thousand Buddhas Monastery;
Is Hong Kong located in mainland China?
Hong Kong is a sovereign territory of the People's Republic of China. It maintains a high degree of autonomy, hence it's not considered to be part of mainland China.
What is Hong Kong most known for?
Hong Kong is a bustling metropolis known for its luxury shopping spots, majestic skyline, temples, shrines, and monasteries.
What is the best time to visit Hong Kong?
Hong Kong Island is a year-round destination thanks to its subtropical location. Summers, though, can be extremely hot and humid, and during the Spring (in September), it's typhoon season in the city. So the best time to visit Hong Kong is from October to early December.
CuddlyNest provides all accommodations to all travelers at the best price. Find unlimited travel inspiration on our blogs and our social media channels Facebook, Instagram, and Pinterest.
You May Also Like:
The 6 Best Night Clubs In Hong Kong
A Guide To The Best Wineries In Hong Kong
A Guide To The Best Shopping In Hong Kong
The 6 Best Beaches In Hong Kong
The 5 Best Amusement Parks In Hong Kong
The Best 5-Star Hotels In Hong Kong
The Best Time To Visit Hong Kong
10 Best Restaurants In Hong Kong
The 6 Best Night Clubs In Hong Kong