The Canary Islands are a Spanish archipelago located off the coast of northwestern Africa. This rugged volcanic archipelago is well known for its black- and white-sandy beaches, and it comprises eight main islands (from largest to smallest in land area), which are Tenerife, Fuerteventura, Gran Canaria, Lanzarote, La Palma, La Gomera, El Hierro, and La Graciosa.
Overall, the Canary Islands is a great destination for travelers who are seeking a European offbeat destination, especially when it comes to summer vacations. While cities such as Barcelona and Madrid are usually the first ones that come to mind when people think of Spain, the Canary Islands surely have a lot to offer.
But, when deciding which one of the islands to go to first, a good idea is to understand more about the kind of holidays are you looking for. Each of the islands has something special and unique to offer visitors and locals, and this is why it's really important that you consider what kind of vacation you're expecting to have in this natural paradise.
Of course, you will find incredible beaches and scorching sun wherever you go, but there are many more things to consider. Some Islands have a showcase of fun parties, others are home to endless trails, and some are perfect for sports lovers.
To help you make the best choice before heading over to Spain, read our quick guide to the best Canary Islands to visit.
The Best Time To Visit the Canary Islands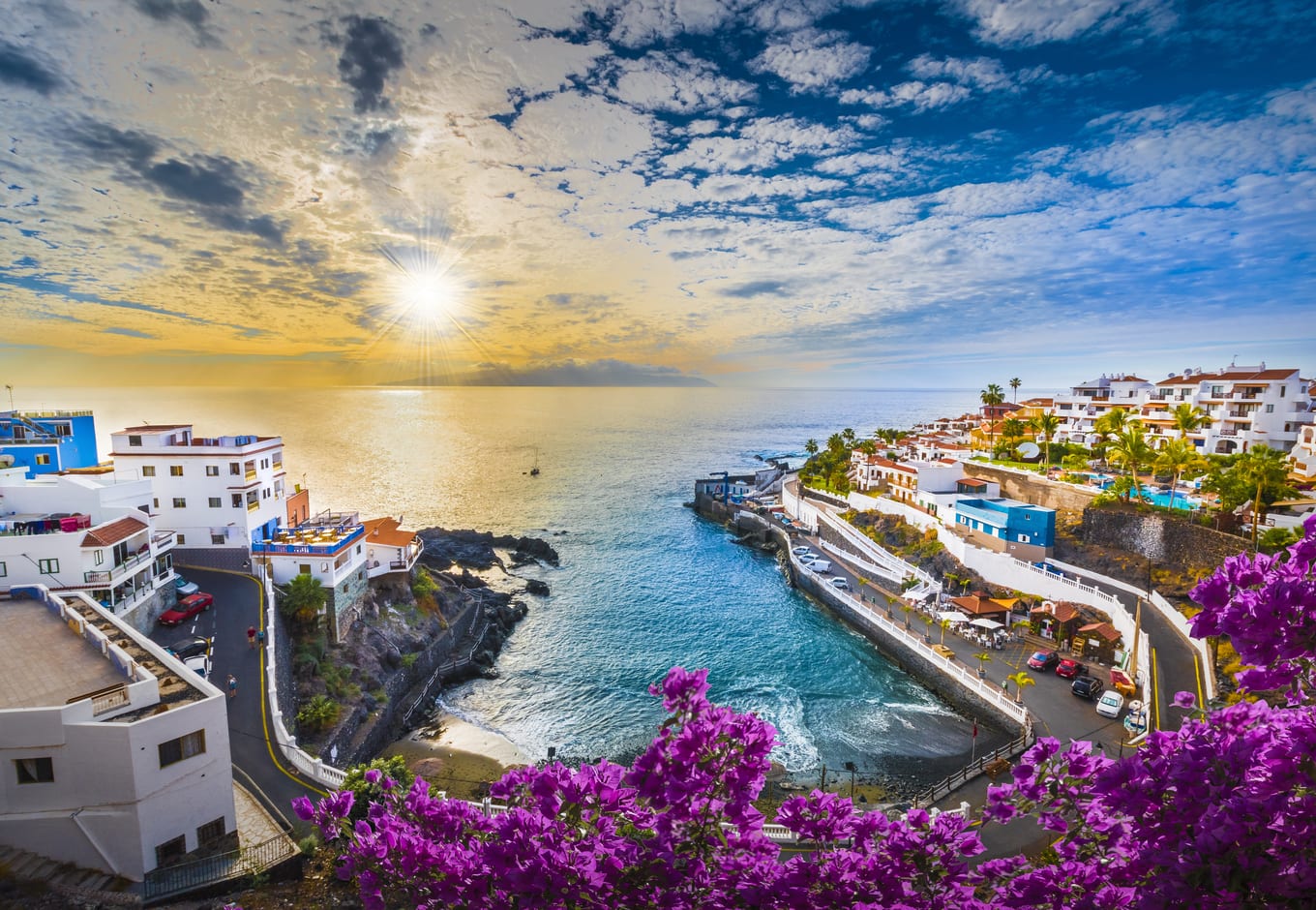 If you're thinking about what's the best time to visit the Canary Islands, the good news: this destination boasts warm pleasant weather all year round. In July and August, which is the summertime, temperatures range around 30°C. This creates the perfect condition for some fun on the islands, but at the same time, summer brings loads of tourists, which makes accommodation and flight tickets more expensive.
From September to October, the temperatures in the Canary Islands are still pleasant and warm, and accommodations are much more affordable, as it's not the peak season anymore.
The Eight Canary Islands
Tenerife Island: For a Mix of Party and Relaxation
Tenerife is the best Canary Island if you're looking for the perfect balance between relaxation and fun parties. The largest of the Canary Islands, Tenerife is well known for hosting the Carnaval de Santa Cruz, which is a huge pre-Lent festival filled with parades, live music, dancing, and colorful costumes that take place at Santa Cruz de Tenerife.
The paradisiac Tenerife Island is also home to a showcase of black-sand beaches, and gold-sand beaches. Some of the best beaches to go to in Tenerife are Playa Jardín, Playa de las Americas, and Playa de las Teresitas, in Santa Cruz de Tenerife.
Aside from the idyllic beaches, Tenerife also boasts a variety of different atmospheres, which change depending on where you go. The south of Tenerife Island is the perfect destination for those who seek sun all year round and unforgettable nights in pubs/discos surrounded by young people eager to have fun. The north of the Island is somewhat quieter and has spectacular scenery, but you have to keep in mind that it is not always sunny. If you are looking for tranquility, you can find it in the mountain villages.
Tenerife also has an active volcano, Mount Teide. For those who are feeling adventurous, one of the best things to do on the island is to ascend to the top of the 12,198 feet. volcano via cable car. From up there, you'll be able to marvel at scenic views of Tenerife Island and the volcanic landscapes of the Teide National Park.
The Teide National Park, by the way, is a great spot for outdoor lovers in Tenerife. Named after Mount Teide, the park features several hiking trails, picturesque rock formations, and a geological park. The Teide National Park was declared a World Heritage Site by UNESCO.
La Gomera Island: For Peace and Tradition
La Gomera is the perfect island if you want some calmness. The second smallest Canary Island, La Gomera features 369 kilometers of mountainous terrain, which creates the most amazing conditions for those who love hiking in the mountains. In fact, La Gomera is a good destination in the Canary Islands for travelers who also love outdoor activities, especially the ones that involve walking.
One of the best things to do on La Gamora island is to visit the Garajonay National Park, which is a World Heritage Site by UNESCO. If your level of enthusiasm for trekking is very high, wait to read about La Palma.
You can tour the La Gomera island in a couple of days, and if for some reason you end up a bit bored, can also take the ferry to Tenerife, as they are both neighboring islands.
El Hierro Island: For Divers and Sustainability Enthusiasts
With 268.71 km², El Hierro Island is the smallest of the seven Canary Islands seven. In 2000 it was declared Biosphere Reserve by Unesco. Currently, a plan by the Ministry of Industry is being developed to make El Hierro the first island in the world to fully source renewable energy.
El Hierro Island is one of the best destinations for those who love the sea and its marvelous creatures. Its scarce population and the lack of industrial use of El Hierro island minimize the dumping of waste and allow the water to remain amazingly clear, with visibility of up to 50 meters.
La Restinga is among some of the most mythical destinations on the island, and it's a must for any diving enthusiast, as it's an area of high ecological value protected as a marine reserve. The diversity of flora and fauna and the possibility of seeing pelagic animals make El Hierro island a dreamy diving destination in the Canary Islands.
La Palma Island: For Mountain Lovers
La Palma Island got its appointment as a biosphere reserve by UNESCO in 2002. In the center of the island sits the famous Caldera de Taburiente National Park, where the largest volcanic crater in the world, the Caldera de Taburiente, is located. A true jewel located in the Canary Islands, the Taburiente National Park is home to a precious geological and biological diversity. and it's one of the best places for travelers who want to marvel at a scenic mountainous landscape.
La Palma Island is an ideal destination for hikers: it offers more than 1000 kilometers of marked trails, in a territory of 708 square kilometers and a population of just over 80 thousand inhabitants. There are routes for all tastes and there are even accessible trails for people with reduced mobility.
Probably many have heard of the Isla Bonita (it is even said that Madonna was inspired by this island to compose the song), but the truth is that it is given that name because it is the one with the most vegetation and in which you can find more landscape contrasts and natural spaces.

Gran Canaria Island: The LGBT Destination
Gran Canaria Island is one of the great centers of LGBT tourism in Europe, and it's well known for offering one of the best nightlife scenes in the Canary Islands. So, in case you're looking for some fun, head over to Playa del Inglés, to Maspalomas, or to Las Palmas de Gran Canaria, which is the capital of the island. Las Palmas de Gran Canaria features countless pubs and discos, that are sizzling during the summertime.
And, in case you can adjust your schedule to attend the Canarian Carnival, do it. The Carnival is the most important party on Gran Canaria Island, and it features a showcase of vibrant celebrations with outdoor dances throughout the night and great shows, such as the Carnival Queen and the Drag Queen Grand Gala.
Fuerteventura Island: For Water Sports Lovers
Windsurf Surf und Kitekurs, Jet Ski, Sup, Kayak … are these words appealing to you? If the answer is yes, then Fuerteventura Island is one of the best destinations in the Canary Islands for you. That's because Fuerteventura Island is a true paradise for those who practice water sports. Windsurfers, for instance, can enjoy unbeatable conditions of wind and waves, and the coast of Fuerteventura Island is known worldwide by international windsurfers. In fact, the island has been consolidated in the World Cup circuit thanks to prime beaches such as Sotavento.
Other options for sports lovers who want to have a great time on Fuerteventura Island are sailing, surfing, water skiing, or fishing, as the coast of Fuerteventura is known by fans of deep-sea fishing.

Lanzarote Island: For Sight-Seeing Exotic Landscapes
Declared a biosphere reserve by UNESCO in 1993, Lanzarote Island is popularly known as "the island of volcanoes". Five geographical milestones, each housing different landscapes, mark the morphology of Lanzarote Island, endowing it with a unique personality. There are two mountainous massifs of great antiquity, (Famara-Guatifay and Los Ajaches); two areas of more recent volcanism (Timanfaya National Park and the volcano of Malpaís de La Corona) and, finally, marine sand originated that crosses the center of the island, in the area known as El Jable. These five spaces, together with the group of islets of the Chinijo Archipelago, to the north of the island, are responsible for most of the scenic charm of Lanzarote Island, the "island of volcanoes".
La Graciosa Island: A Paradised Of Untouched Nature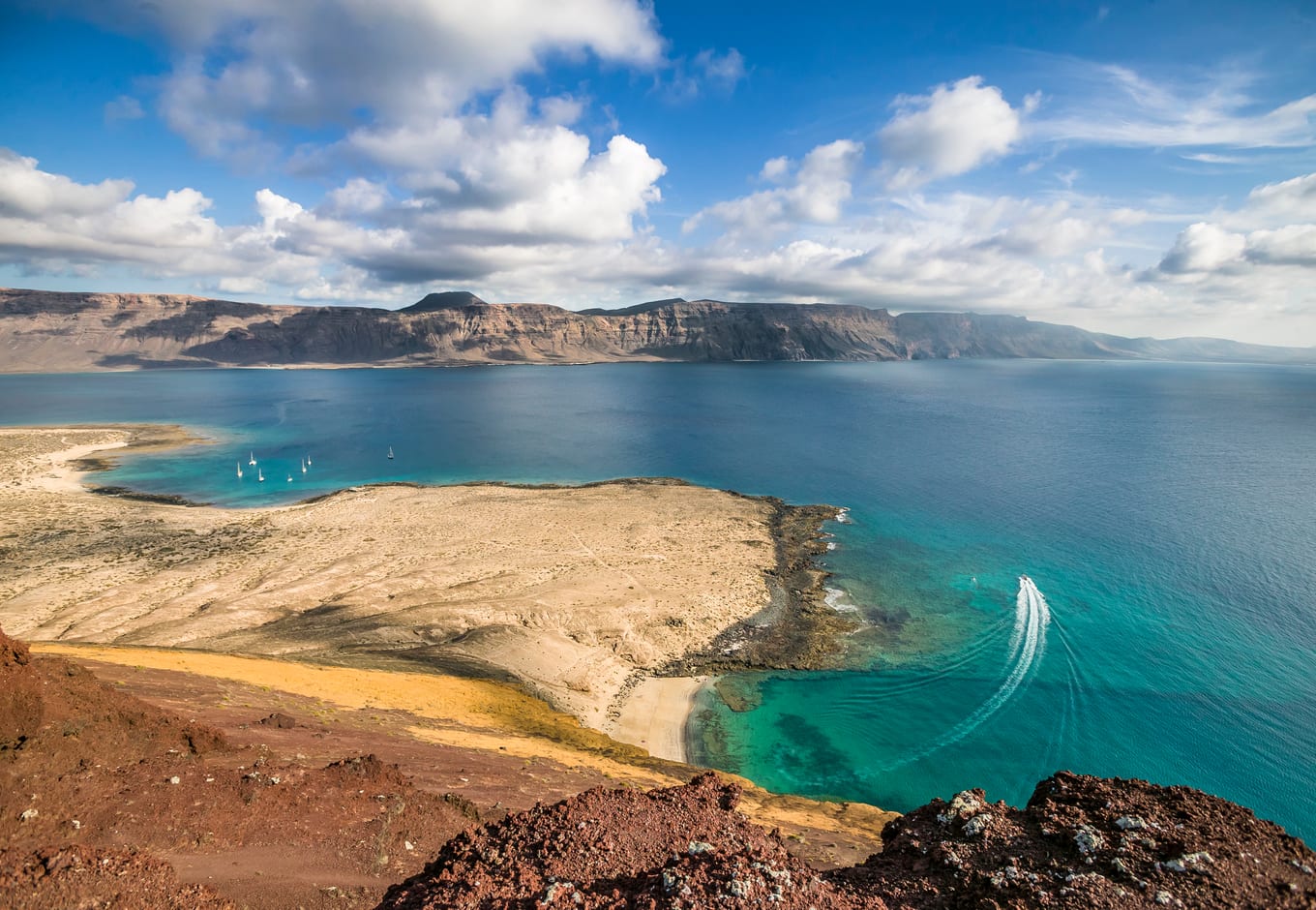 La Graciosa Island is one of the last places in Europe with no asphalted roads, and it's the most serene of the Canary Islands. Therefore, it's one of the best places for those who are seeking to be surrounded by an untouched and pure nature.
Located just 30 minutes by boat from Lanzarote, La Graciosa sits within the Reserva Marina del Archipiélago Chinijo. With 70,700 hectares, it's the largest marine reserve in Europe and one of the most biodiverse places in the Canary Islands. About 304 species of seaweed have been cataloged on the reserve, which represents 53.15% of the total flora of the Canary Archipelago.
The protected natural territory of La Graciosa Island is dotted with virgin beaches, including Playa de Las Conchas, Playa de la Francesa, and La Cocina, all of them with crystal clear turquoise waters and golden sand.
Browse. Book. Stay.
CuddlyNest provides all accommodations to all travelers at the best price. Find unlimited travel inspiration on our blog and social media channels:
Facebook, Instagram, Pinterest, and X.
You Might Also Like:
Spain Travel Apps
The 7 Best Places For Shopping in Madrid
10 Best Hotels In Madrid, Spain
The 11 Best Tapas Bars in Madrid
The 12 Best Neighborhoods in Madrid
Madrid With Kids: 12 Fun Things To Do In The City
Best Museums In Madrid, Spain
Tourist Attractions in Barcelona
Best Cities to Visit in Spain
La Tomatina Festival, Spain
Eating Tapas In Granada, Spain
Vegan Restaurants in Alicante, Spain
A Complete Guide To The 15 Best Festivals In Spain
The 10 Best Spanish Cheese You Should Try
The Ultimate Guide to Lobos Island, Spain
The Best Time To Visit Madrid, Spain