Nestled along the picturesque Atlantic Ocean coast in South Florida, Fort Lauderdale beckons travelers with its sun-kissed beaches, vibrant downtown, and rich cultural and natural attractions. Whether you're seeking relaxation by the shore, immersing yourself in the city's vibrant arts scene, or exploring the wonders of the surrounding ecosystems, Fort Lauderdale offers diverse activities to satisfy every traveler's desires.
Let's explore the top things to do while visiting Fort Lauderdale, from basking in the beauty of Fort Lauderdale Beach Park to meandering through the vibrant streets of Las Olas Boulevard.
Fort Lauderdale beckons travelers with its vibrant coastal charm, offering a wealth of experiences that cater to every taste. From basking in the sun at Fort Lauderdale Beach Park to immersing yourself in the cultural delights of Downtown Fort Lauderdale, exploring the rich history of Old Fort Lauderdale, and venturing into the natural wonders of the Everglades, the city presents a tapestry of attractions to discover.
The 10 Best Places To Visit In Fort Lauderdale
Fort Lauderdale Beach Park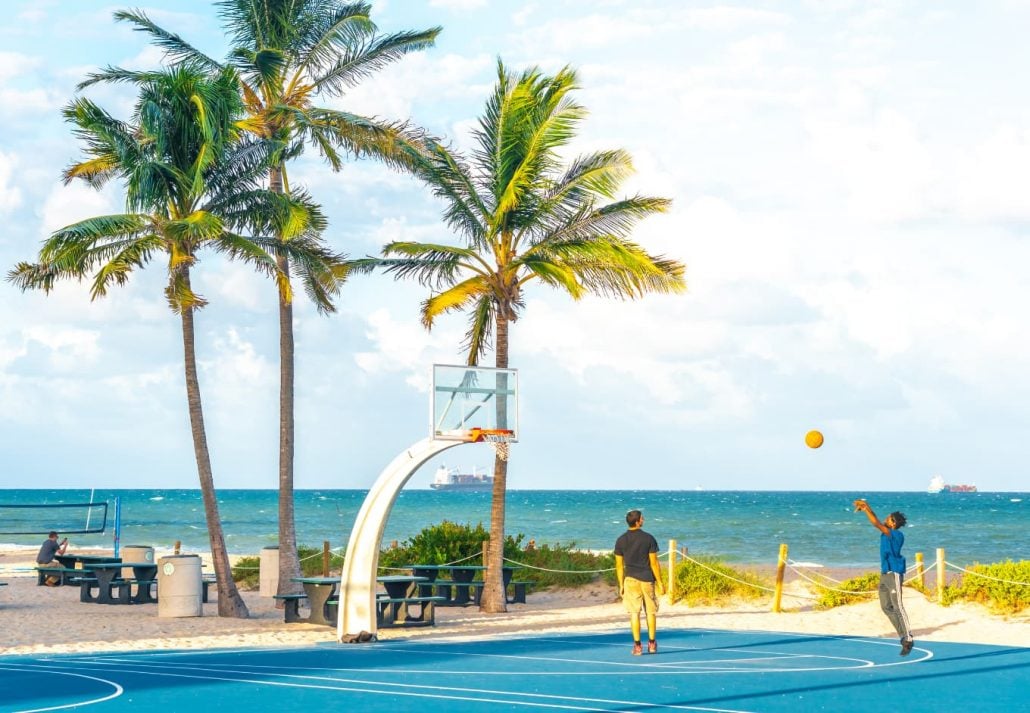 Start your Fort Lauderdale adventure with a visit to the renowned Fort Lauderdale Beach Park. Sink your toes into the powdery sands, soak up the Florida sunshine, and revel in the calming sound of the ocean waves. With its palm-fringed shoreline, crystal-clear waters, and an array of amenities, this beach park offers the perfect blend of relaxation and recreational activities.
Take a leisurely stroll along the promenade, indulge in beachside dining at one of the charming cafes, or try your hand at water sports such as paddleboarding and jet-skiing. Fort Lauderdale Beach Park sets the stage for a quintessential beach experience.
Downtown Fort Lauderdale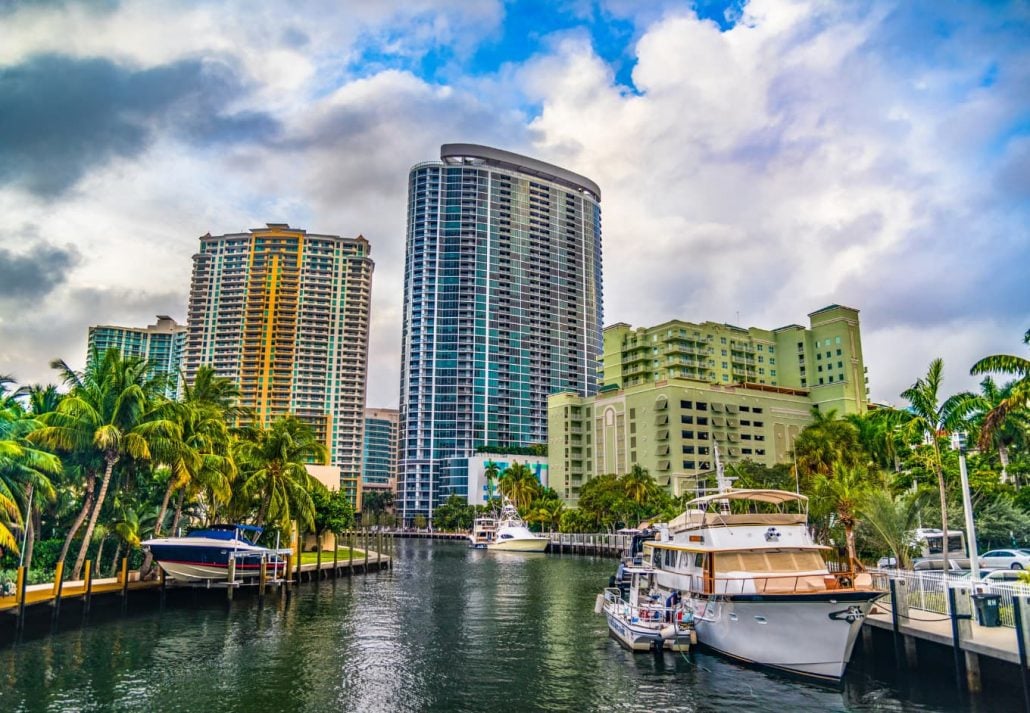 Immerse yourself in the vibrant atmosphere of Downtown Fort Lauderdale, a bustling district that combines modern sophistication with a touch of historic charm. Explore the vibrant Riverwalk, a scenic pathway lined with lush greenery, inviting you to take a leisurely walk or a bike ride while enjoying picturesque views of the New River.
Discover the city's rich heritage at the Historic Stranahan House Museum, an iconic landmark that offers insight into Fort Lauderdale's past. Indulge in retail therapy at stylish shops and boutiques, savor diverse culinary delights at trendy restaurants, or experience the city's thriving nightlife scene. Downtown Fort Lauderdale is a hub of excitement and a perfect destination for those seeking a blend of culture and urban energy.
Also Read: The 5 Best Hotels In Atlanta
Las Olas Boulevard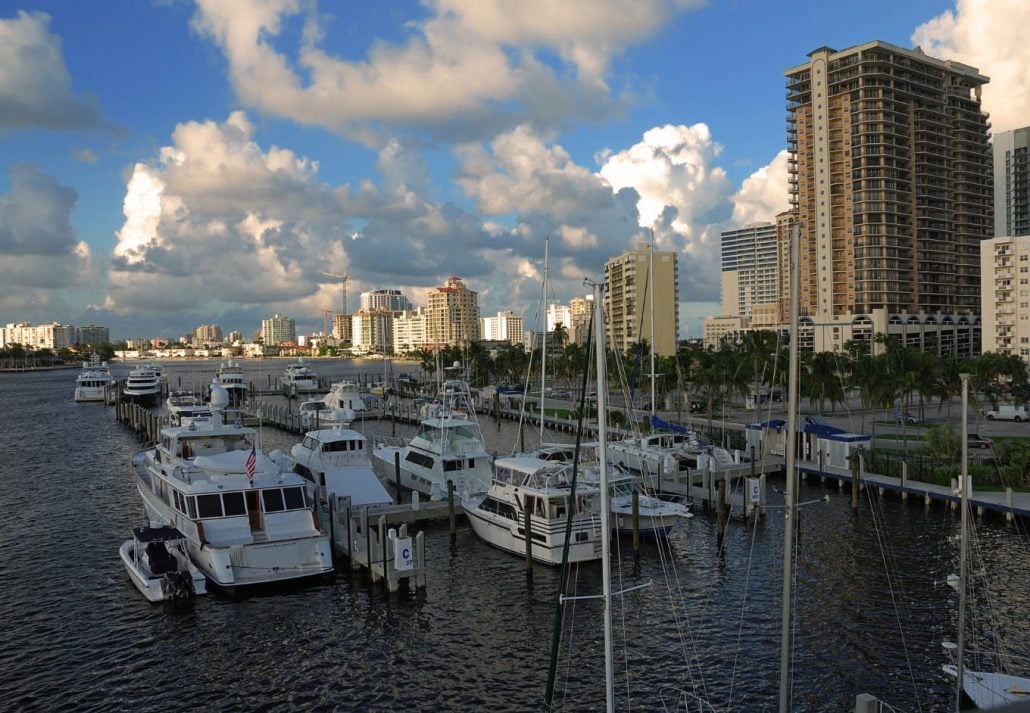 Wander down the vibrant Las Olas Boulevard, which is a boulevard brimming with charm, character, and a diverse array of experiences. This iconic street is lined with art galleries, boutiques, cafes, and al fresco dining options, creating a vibrant and eclectic atmosphere. Delve into the local art scene by exploring the many galleries showcasing works from local and international artists.
Treat yourself to a shopping spree at the high-end boutiques or discover unique treasures at the charming specialty shops. Indulge in a culinary adventure, as Las Olas Boulevard offers a variety of dining options, from cozy cafes to upscale restaurants serving international cuisine. Enjoy a leisurely stroll along this lively boulevard and soak up the vibrant ambiance that defines the heart of Fort Lauderdale.
Fort Lauderdale Fire and Safety Museum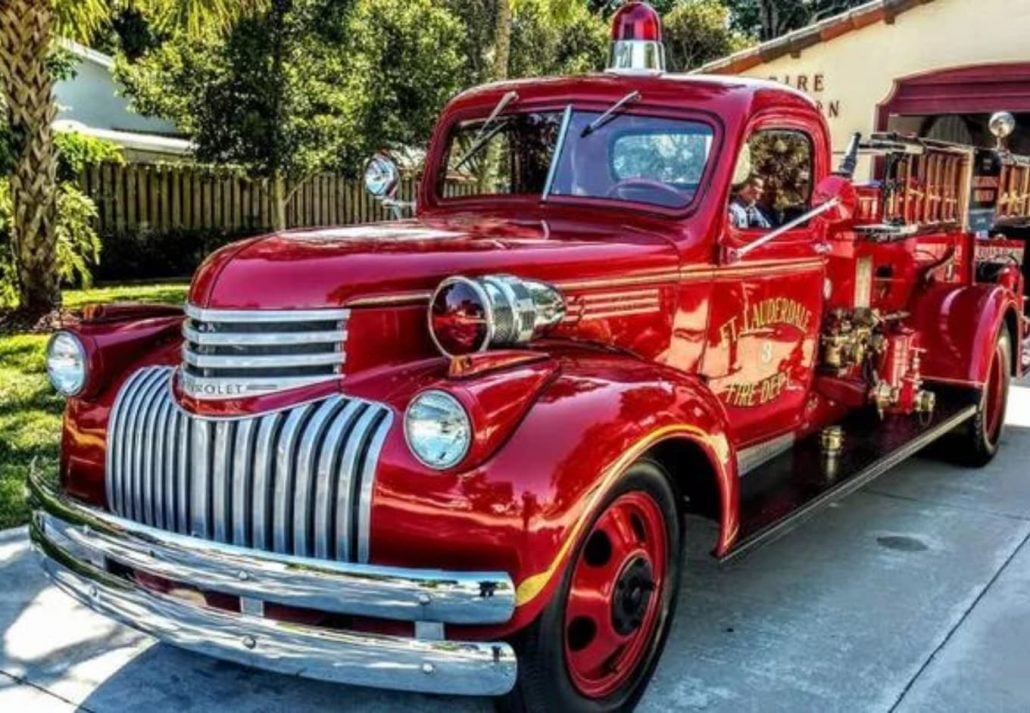 Step into the intriguing world of fire and safety at the Fort Lauderdale Fire and Safety Museum. Housed in a beautifully restored fire station, this museum offers a fascinating glimpse into the history of firefighting in the region. Explore vintage fire engines, equipment, and memorabilia, and gain a deeper appreciation for the brave men and women who dedicate their lives to keeping the community safe.
Engaging exhibits and informative displays take you on a journey through the evolution of fire and safety services in Fort Lauderdale. A visit to this museum is both educational and inspiring, offering a unique perspective on the city's history.
Florida Everglades Holiday Park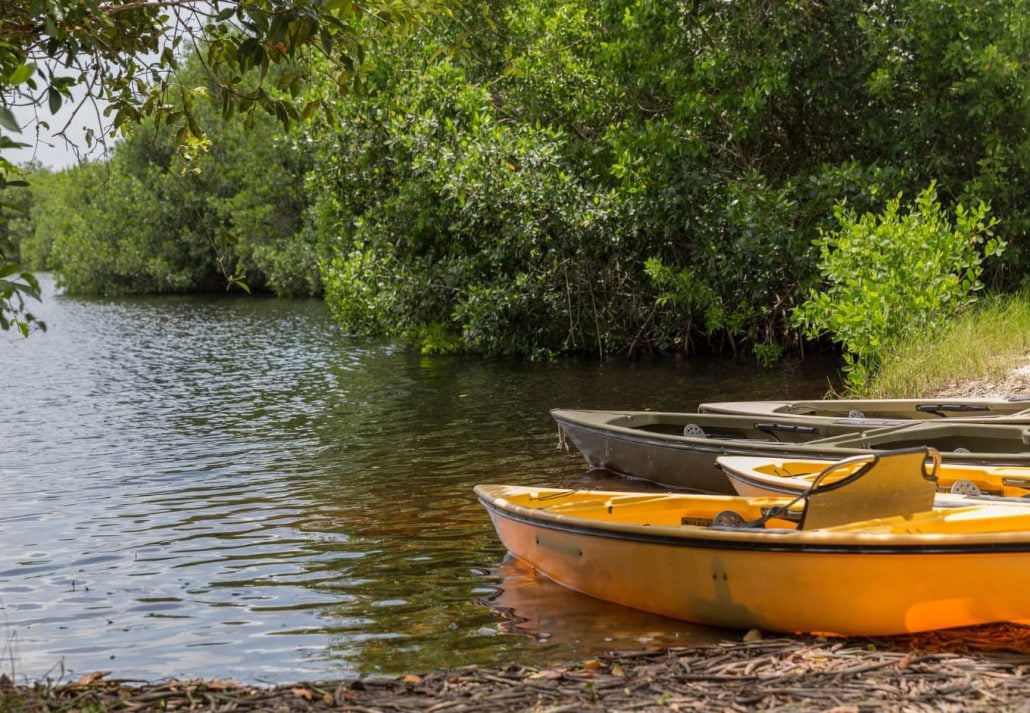 Venture beyond the city limits and embark on an unforgettable adventure at the Florida Everglades Holiday Park. Immerse yourself in the raw beauty of the Everglades, a unique and fragile ecosystem teeming with fascinating wildlife. Hop aboard an airboat and glide across the vast expanse of sawgrass prairies and marshes, as your knowledgeable guide points out alligators, tropical birds, and other native creatures.
Get up close and personal with these incredible reptiles during an exciting alligator show, where skilled handlers demonstrate their expertise and share fascinating insights about these magnificent creatures. A trip to the Florida Everglades Holiday Park is an opportunity to appreciate the natural wonders that make this region so special.
Broward Center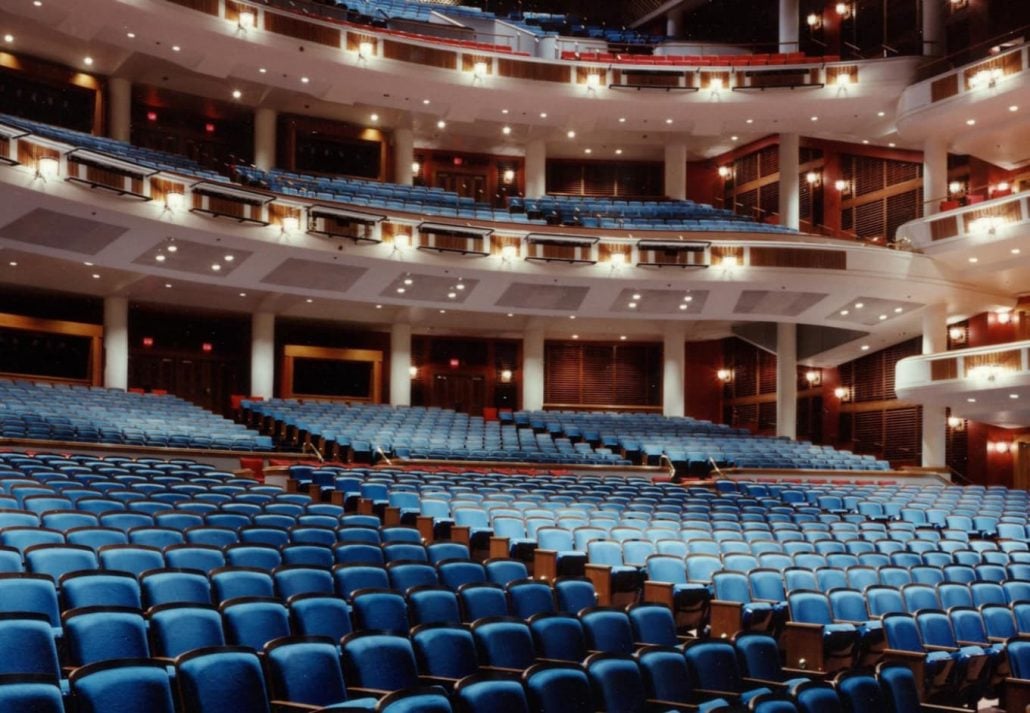 For a dose of culture and entertainment, make your way to the Broward Center for the Performing Arts. This renowned venue showcases a variety of performances, including Broadway shows, concerts, dance recitals, and more.
Immerse yourself in the magic of live theater or be moved by the stirring melodies of a symphony orchestra. The Broward Center's state-of-the-art facilities and world-class productions make it a cultural oasis within the city, offering an opportunity to experience the arts in all its splendor.
Also Read: Best Dog-Friendly Vacations In The United States
Riverwalk Fort Lauderdale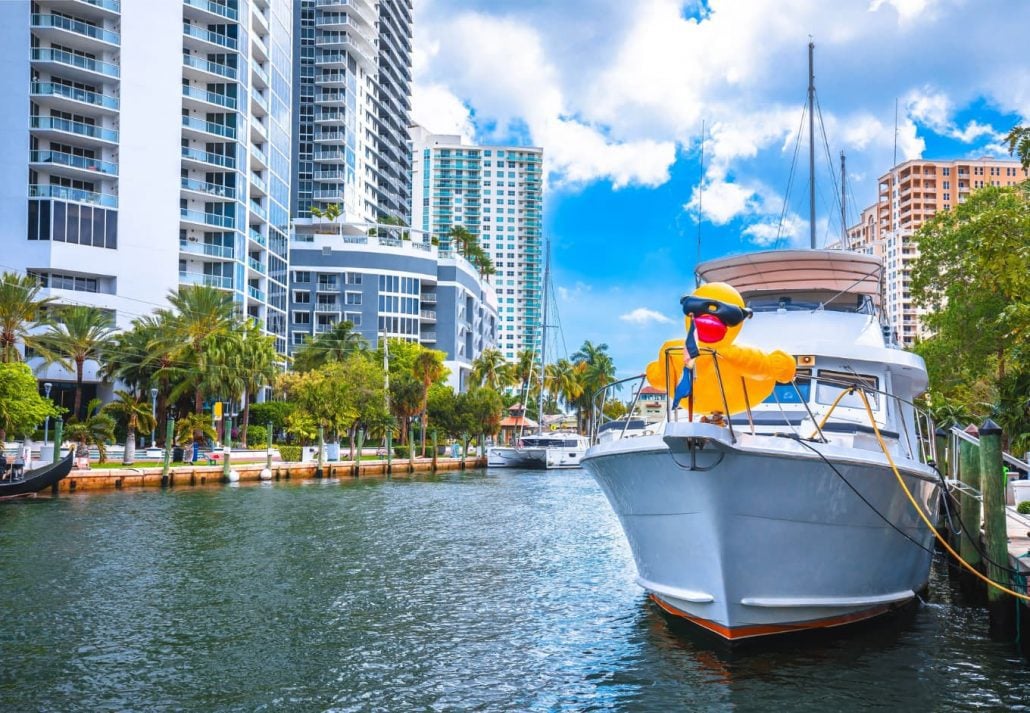 Discover the vibrant heart of Fort Lauderdale at Riverwalk, a scenic promenade that winds alongside the New River. Meander along the pedestrian pathway, taking in stunning views of the waterway, lush landscapes, and impressive yachts docked along the riverbanks. As you stroll, you'll encounter a host of attractions, including art installations, historical monuments, and charming cafes.
Take a moment to relax in one of the waterfront parks or hop on a water taxi for a leisurely cruise along the river, savoring the sights and sounds of this picturesque locale. Riverwalk Fort Lauderdale offers a serene escape from the bustling city streets and an opportunity to connect with nature's tranquility.
Flamingo Gardens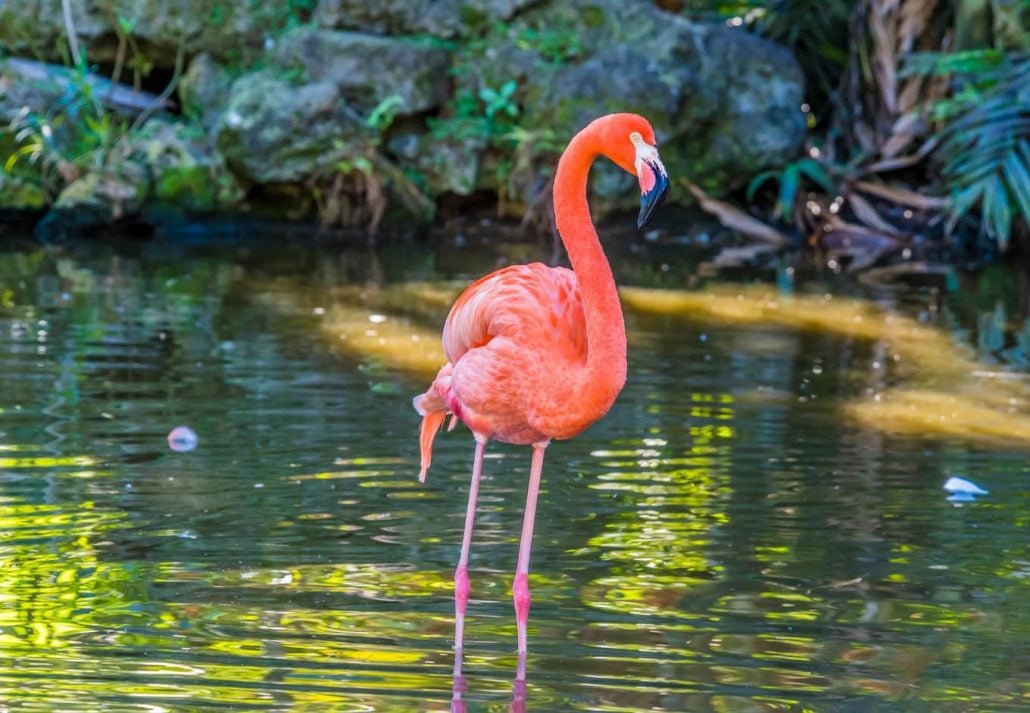 Escape to the serene beauty of Flamingo Gardens, a 60-acre botanical garden and wildlife sanctuary. Stroll through lush gardens adorned with a myriad of tropical plants and vibrant flowers. Encounter native wildlife, including the majestic Florida panther, alligators, and a variety of bird species, in the wildlife sanctuary.
Explore the historic Wray Home Museum, a 1930s-era home that provides a glimpse into the region's past. The combination of natural beauty, wildlife encounters, and historical significance make Flamingo Gardens a delightful destination for nature enthusiasts and history buffs alike.
Las Olas Beach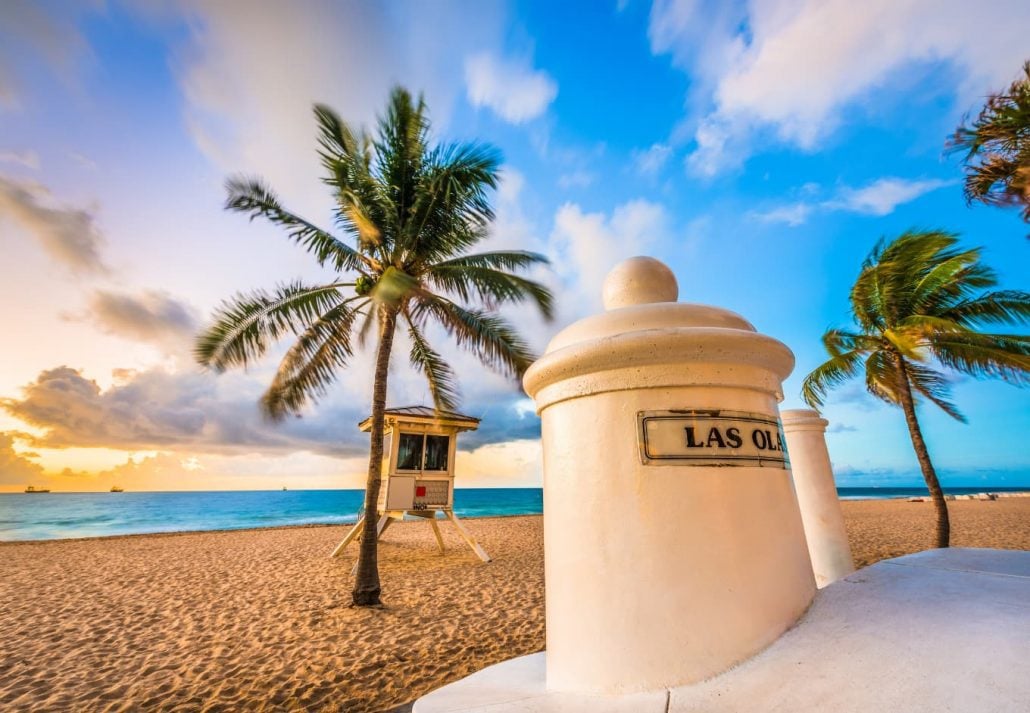 For a quintessential beach experience in Fort Lauderdale, head to the pristine shores of Las Olas Beach. Bask in the golden rays of the sun, sink your toes into the soft sand, and take refreshing dips in the azure waters. The beach offers a range of amenities, including picnic areas, volleyball courts, and convenient access to nearby shops and dining options.
Unwind on a beach towel with a good book, partake in beachfront yoga classes, or simply watch the waves roll in as you enjoy the laid-back ambiance. Las Olas Beach embodies the essence of coastal bliss and provides a tranquil retreat away from the hustle and bustle of city life.
Also Read: The Ultimate Guide To The Miami Design District
Bonnet House Museum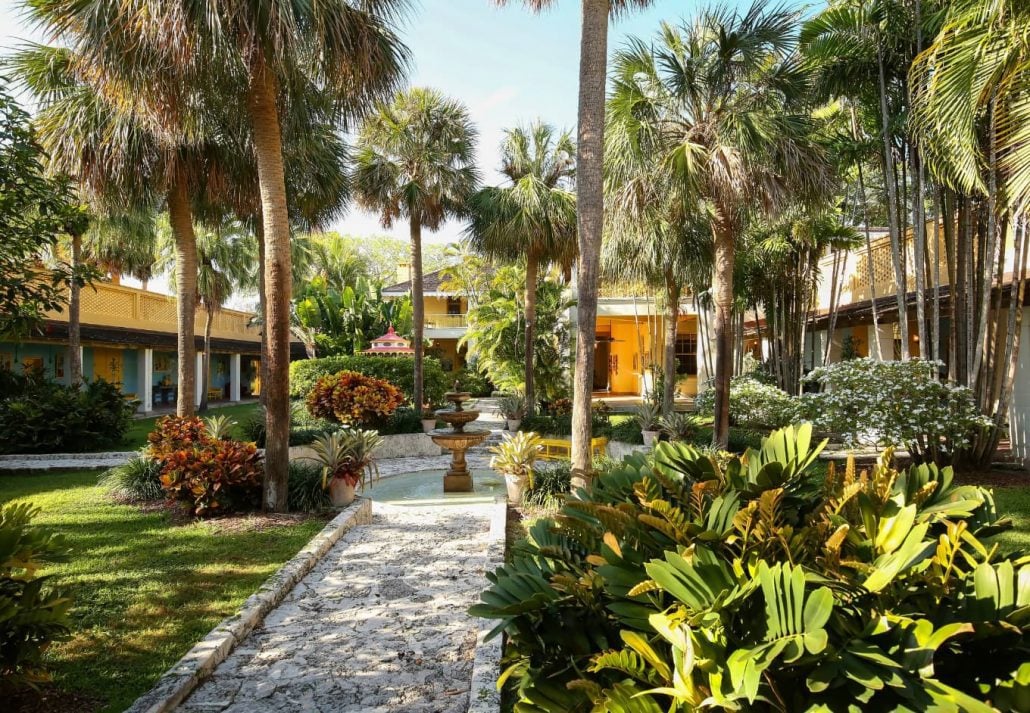 Delve into the artistic and historical heritage of Fort Lauderdale at the Bonnet House Museum and Gardens. This exquisite estate, nestled amidst lush tropical gardens, showcases the artwork and collections of the influential Birch and Bartlett families. Take a guided tour of the historic house, adorned with original artwork, antique furnishings, and captivating artifacts.
Explore the whimsical gardens, featuring diverse plant species and intriguing sculptures. The Bonnet House Museum provides a fascinating glimpse into the lives of the families who shaped Fort Lauderdale's cultural landscape.
FAQ
How to spend a day in Fort Lauderdale?
You can spend a day in Fort Lauderdale by visiting the following places:
Fort Lauderdale Beach Park
Downtown Fort Lauderdale
Florida Everglades Holiday Park
Broward Center
Las Olas Blvd
What to do in Fort Lauderdale for 24 hours?
If you're in the Fort Lauderdale area for 24 hours, we suggest staying at one of the famous hotels in the city like Seminole Hard Rock Hotel, and visiting one of the several popular Fort Lauderdale Museums as well as the Fort Lauderdale Historical Society.
Does Fort Lauderdale have a beach?
Yes, Fort Lauderdale Fl has several beaches as it's located on a South Florida beach.
Does Fort Lauderdale have good nightlife?
Downtown Fort Lauderdale especially is known for its vibrant and happening nightlife.
What is Fort Lauderdale known for?
Fort Lauderdale is primarily known for its beaches.
CuddlyNest provides all accommodations to all travelers at the best price. Find unlimited travel inspiration on our blogs and social media channels Facebook, Instagram, and Pinterest.
You May Also Like:
The 10 Best Things To Do In Atlanta
7 Amazing Hotels in Miami, Florida
The 5 Best Hotels In Atlanta
The 5 Best Miami Resorts
The Ultimate Guide To The Miami Design District
The 5 Best Downtown Miami Hotels
Best Dog-Friendly Vacations In The United States
7 Most Instagrammable Places To Eat At In Chicago
The Ultimate California Travel Guide