The nightlife in Madrid is one of the best in Spain. The city is well known for its culture and always having something to offer, be it all kinds of museums, art galleries, cute and quirky cafés or, in this case, incredible and out-of-the-ordinary clubs.
The scene in Madrid, called "la Movida", has been famous for a long time—since the 80s and 90s. And even though it's far from what it used to be (rebellious and needed after the longest period of dictatorship in Spain), Madrid's nightlife still has a lot to offer. Read on to get to know the best clubs in Madrid and which one is the best fit for you.
Find Places To Stay In Madrid, Spain
The 11 Best Nightclubs in Madrid
Medias Puri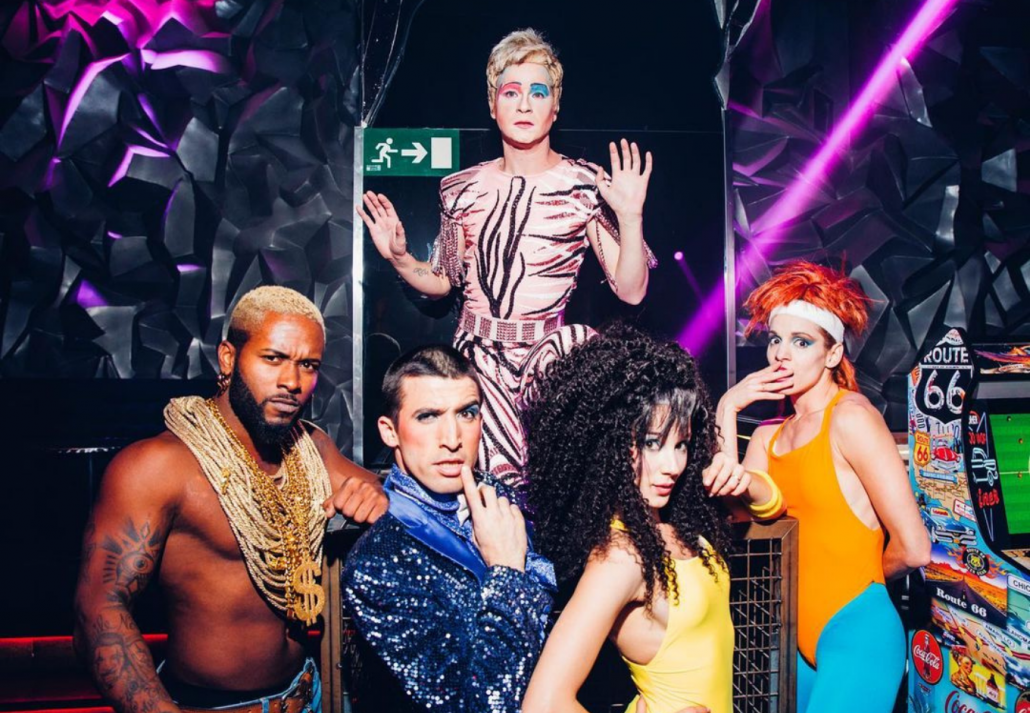 Claimed to be the best club in Madrid, Medias Puri is a hidden "clandestine club" with a capacity for 1,000 people and three dance floors. There's the Central Room with live shows, and resident DJs; the Black Room disco music from the '80s; and the Apotheke, a room with many surprises.
Now, due to the pandemic, the capacity and layout of the rooms have been adapted to comply with the regulations.
Location: Pl. de Tirso de Molina, 1, 28012 Madrid
Recommended Read: The Best Rooftop Bars in Madrid, Spain
Joy Eslava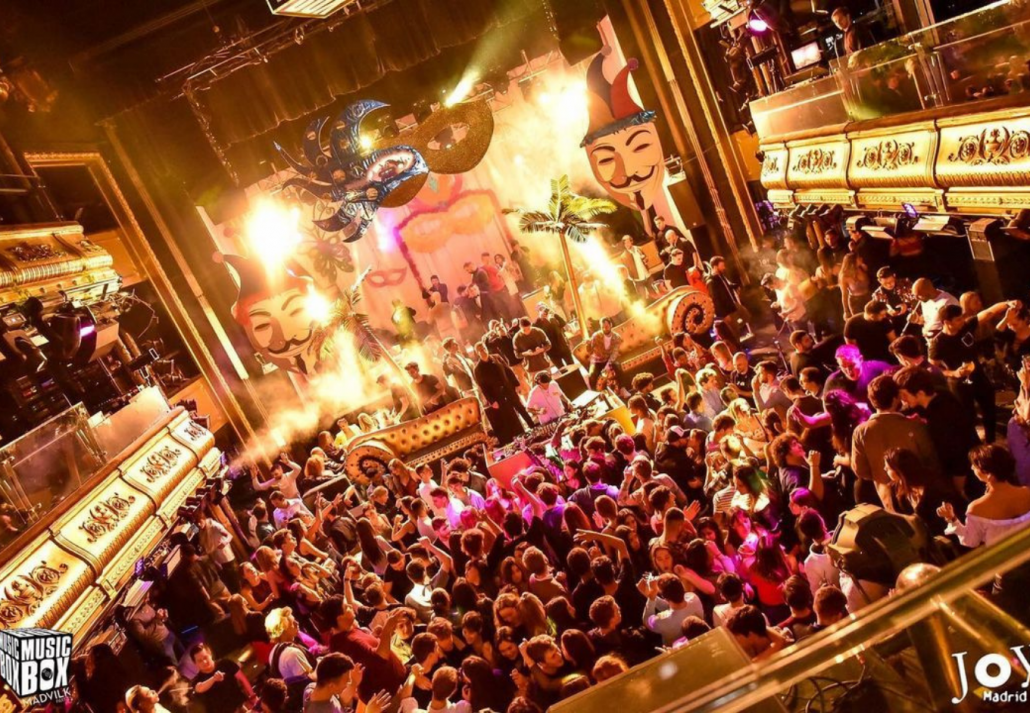 Since its opening in 1871, people have been calling this nightclub "ramshackle and petty", and now, years later, Joy Eslava is still considered one of the best clubs in Madrid.
Joy Eslava is a theater in which you can go to concerts or have the best night of your life. It's the perfect place for vibrant experiences where you can unleash the best of you to enjoy the party, gastronomy, art, and people.
Go to Joy Eslava if you want to create experiences that awaken your five senses and release all your nuances in a fun, surprising, and authentic way, with vibrant nights, amazing shows, good cuisine, and great company.
Location: C. del Arenal, 11, 28013 Madrid
Nox Club Madrid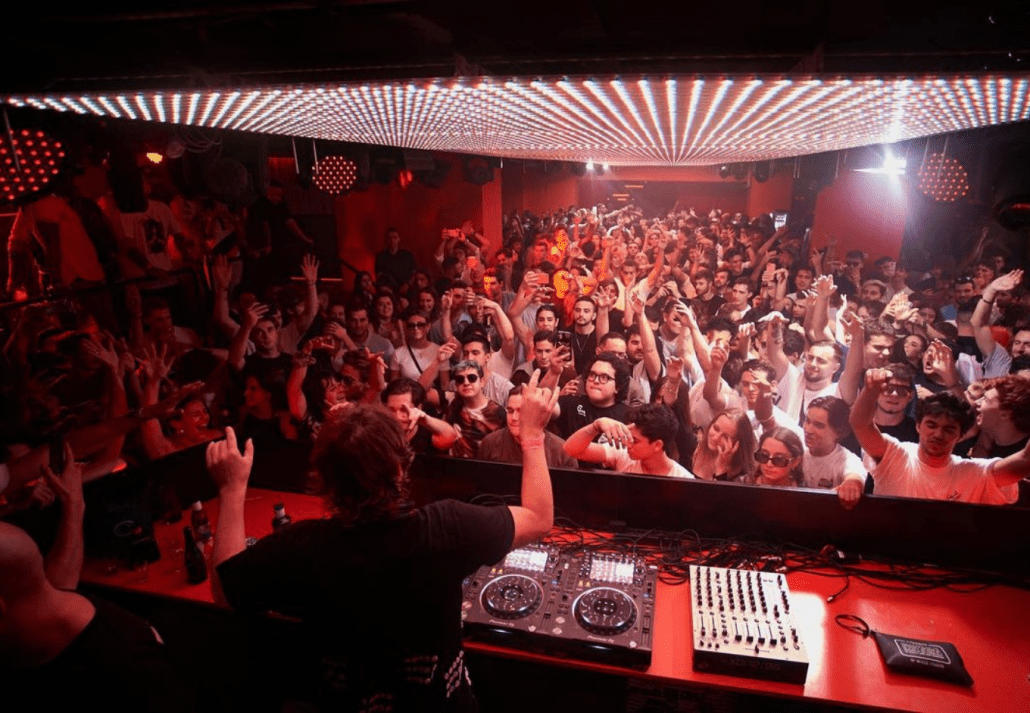 For lovers of electronic music, Nox Club is the perfect spot, as it features top-notch national and international artists every night.
Nox has a unique environment, in which those who are passionate about quality electronic music can enjoy amazing DJ sets.
It all works together to make it the best night of your life: renowned DJs, the latest in visual technology, a memorable design, and exceptional sound quality.
The venue that harbors the Nox Club is The Basement, a place that features a spectacular sound system and has a privileged location in the center of Madrid!
Location: C. de Galileo, 26, 28015 Madrid
Opium Madrid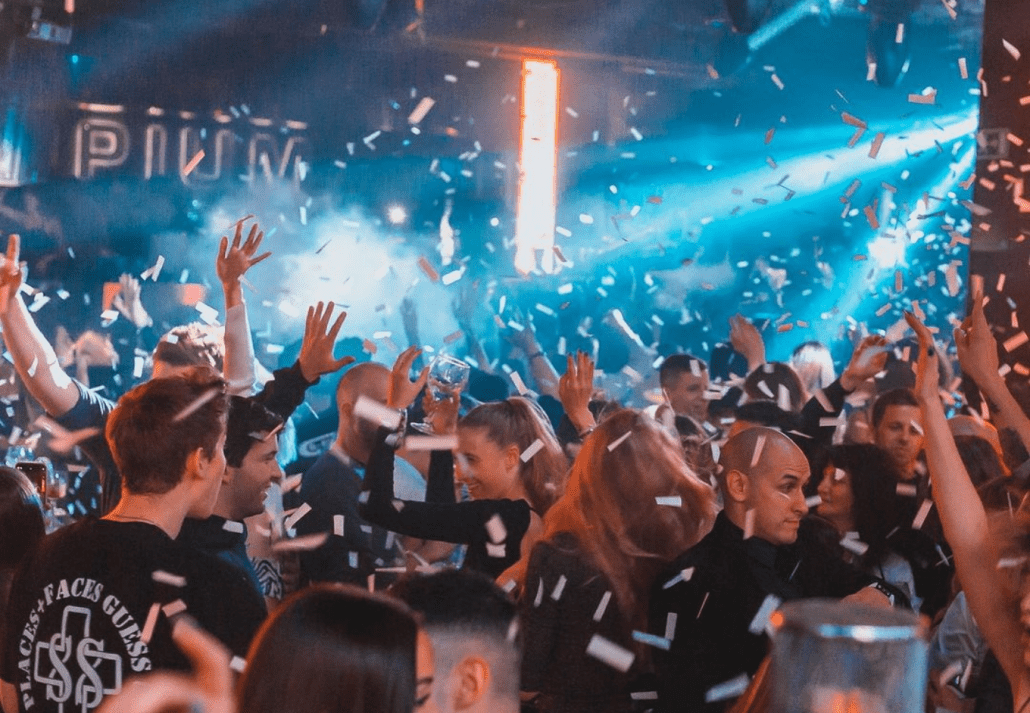 Since the first opening of the Opium Barcelona nightclub, Opium has become a hot spot for nightlife in Spain with a presence also in London, England. Owned by the Costa Este Group, it is one of the nightclubs that offer the largest variety of events, parties, and concerts in Madrid.
The Opium Madrid nightclub is not just a nightclub; it also has one of the most exclusive and elegant restaurants, offering the perfect combination of market cuisine and nightlife. It also stands out for being an avant-garde venue with a modern design that brings out every detail to perfection.
The Opium Madrid nightclub opens every day of the week offering a different party and music selection. The VIP areas are synonymous with exclusivity and glamor thanks to the excellent service that you will enjoy throughout the night. Don't hesitate to go there!
Location: Calle de José Abascal, 56, 28003 Madrid
Baila, Cariño Madrid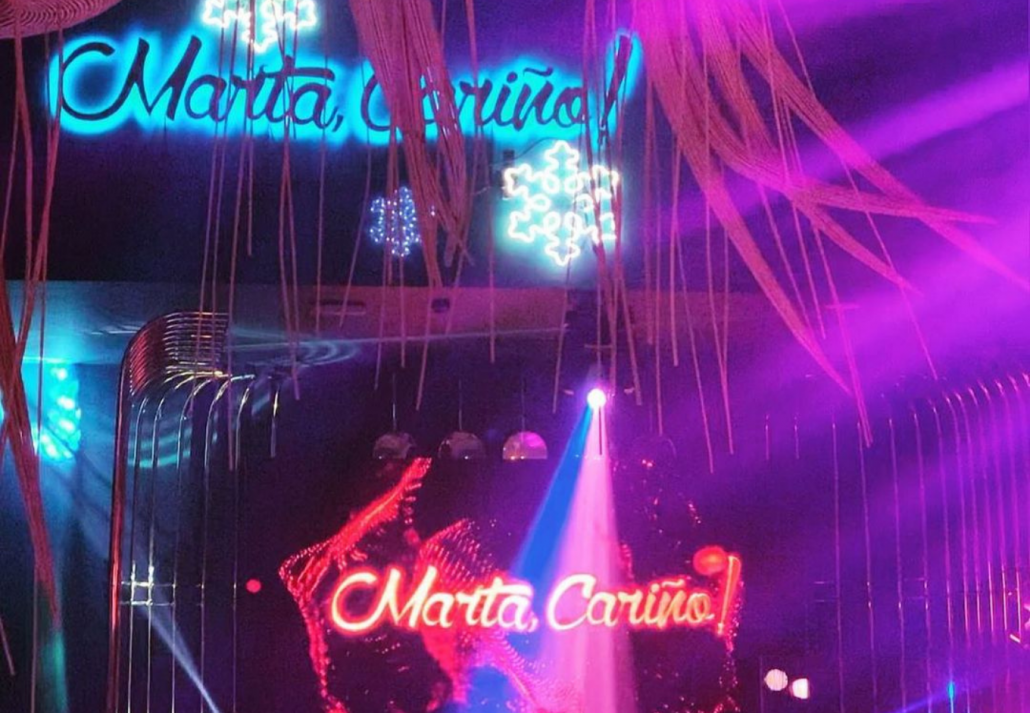 Madrid is one of the most liberal and LGBTQ+-friendly cities in the world. Every year, the Orgullo (Pride) takes place in the Spanish capital, attracting millions of people from all around the globe to have a huge party together.
So it won't come off as a surprise that the city also has incredible gay clubs. Baila, Cariño is the most well-known gay club in Madrid, and it's located in Sala Cool, where the party takes place in a top venue with three different rooms: Main Room, Baila Room, and White Room. The party always attracts a large crowd from the LGBTQ+ community, but everyone is welcomed!
You can go there every Saturday and have fun being with jostling crowds of over 1.000 people. We recommend you come early to reduce waiting time and get in before the place reaches its maximum capacity.
Location: Baila Cariño, Calle Isabel la Católica 6, 28013 Madrid
Goya Social Club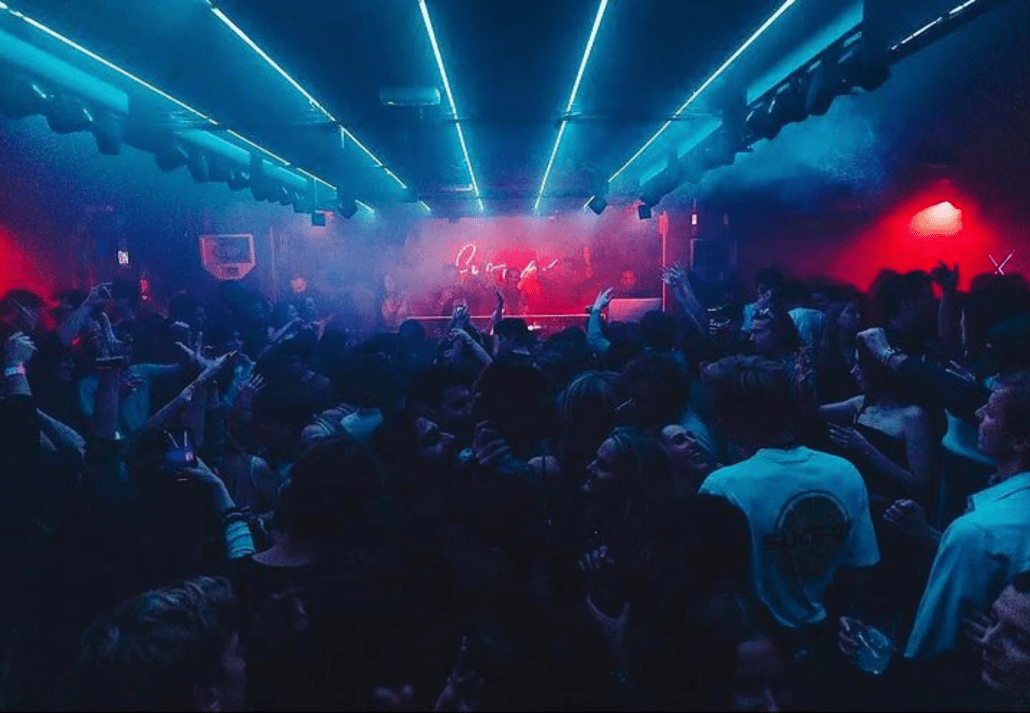 Taking inspiration from the best clubs in Paris, London, and Berlin, and located in the heart of Madrid, Goya Social Club is the place to go to hear the classiest dance music in town.
Whether you want to have some drinks and chill or just dance out to the deep house, nu-disco, or house classics to the absolute best sound system in town, Goya Social Club guarantees an exquisitely fun and authentic night out.
In one of the most privileged and central areas of Madrid, you will find this club, and every night, the Goya Social Club Disco will offer one of the best nightlife experiences in the city, attended by hundreds of young people.
Location: Calle de Goya, 43, 28001 Madrid
Gotham The Club Madrid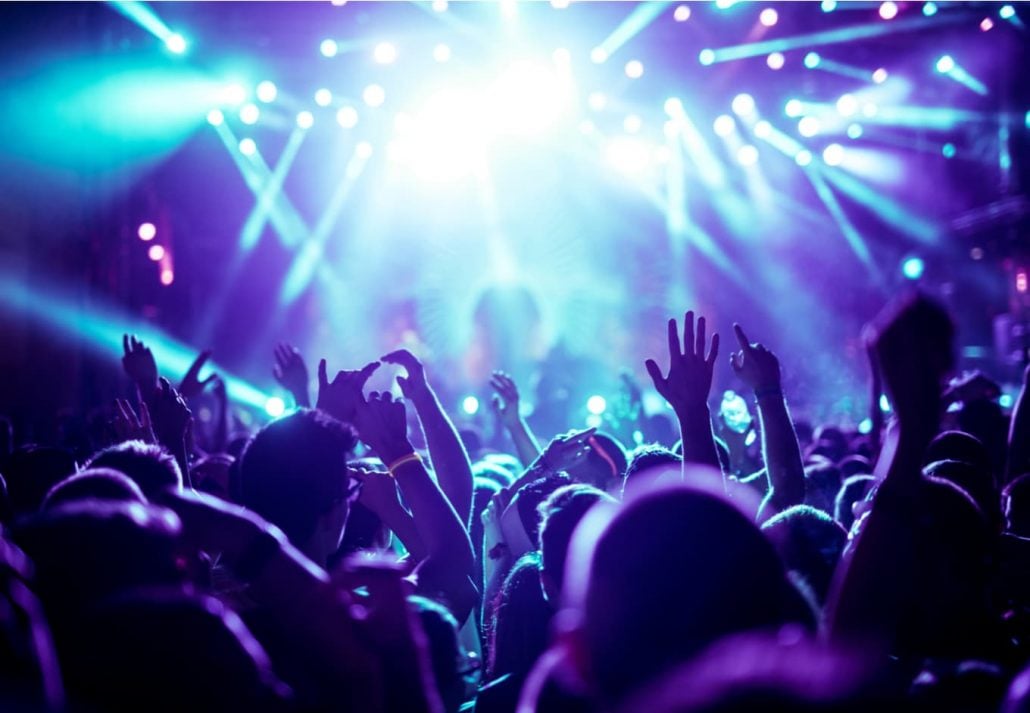 Gotham is located in the Moncloa area, the largest university part of ​​Madrid. With space for over 900 people, divided into two areas, the top floor is the most exclusive one: tables with reserved areas and private balconies overlooking the dance floor, while the other area leaves space to the main dance floor, and a stage with the DJ booth.
The club follows the latest music trends in different sessions, from house to electronic music on Fridays, to a much more commercial session and Latin music on Saturdays. It also offers concerts at different times of the month with famous national artists. Gotham is surely one the most recognized clubs by the students throughout the university area, so if you are looking for a young and wild crowd, this is your place!
Location: C. de Hilarión Eslava, 38, 28015 Madrid
Fabrik Madrid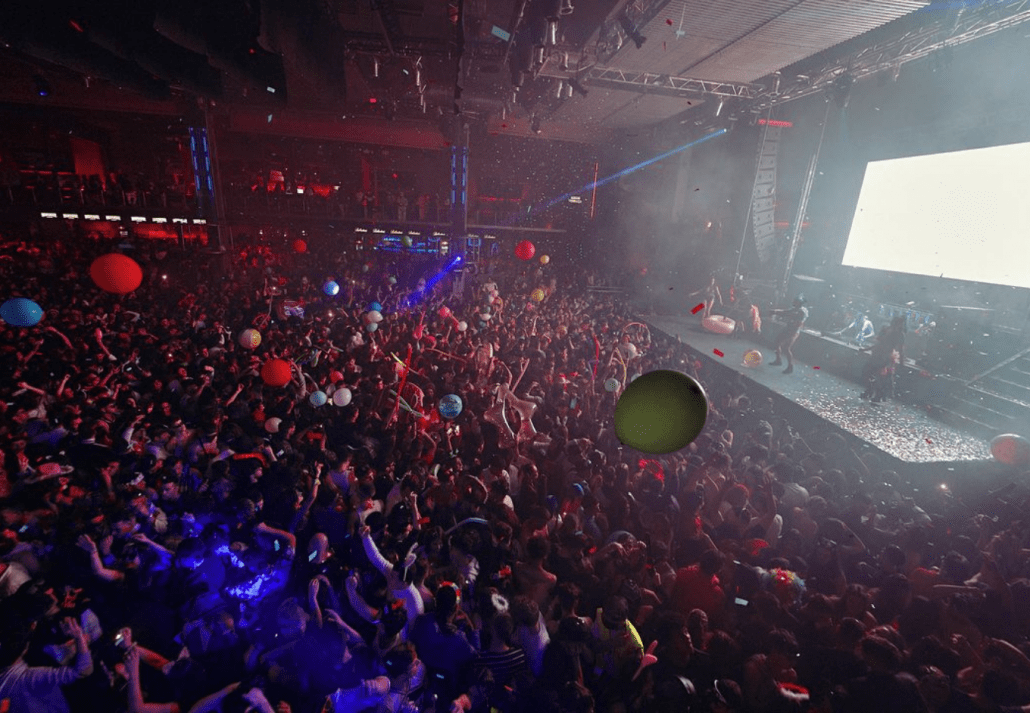 Fabrik is a club located just on the outskirts of Madrid, with a 4000 people capacity. It hosts some of Spain's largest techno, house, and trance nights. And it's one of the most famous ones!
The club itself is composed of two sizeable hangars, featuring large-scale lighting rigs and ice machines to fill the giant space with smoke. Also part of the spectacle is laser shows and six video projection screens. In addition to the cavernous indoor space, Fabrik also features an outdoor terrace with its river. The stage is triple-decker to accommodate large numbers of eager dancers, while the club's location on the outskirts of the city means that the music can get pretty loud.
Location: Av. de la Industria, 82, 28970 Humanes de Madrid, Madrid
Teatro Kapital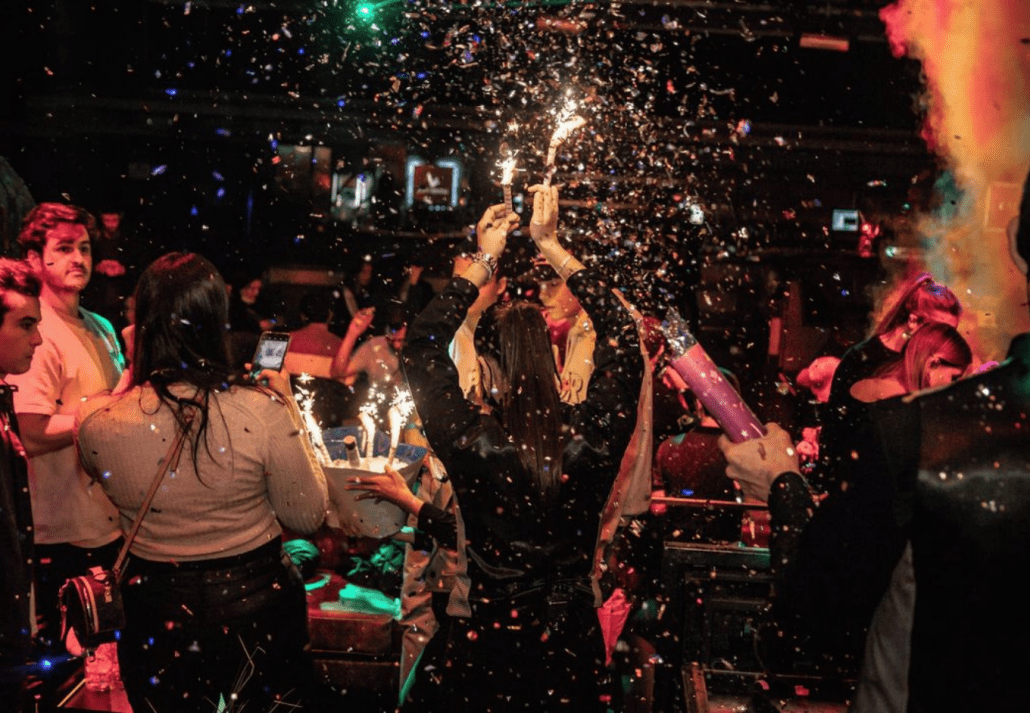 Teatro Kapital is the most emblematic nightclub in Madrid, and one of the most popular in Europe. One of its most significant attributes is its 7-story structure, where different environments, a very careful aesthetic, and different musical genres coexist on each floor. It is strategically located in one of the most touristic and privileged areas of the Madrid capital: the heart of the art triangle, just a few meters from the most important art museums in the city (and in Europe).
Teatro Kapital offers different types of music, spaces, decorations, and aesthetics, and it's an international benchmark in nightlife culture.
Location: C. de Atocha, 125, 28012 Madrid
La Riviera Madrid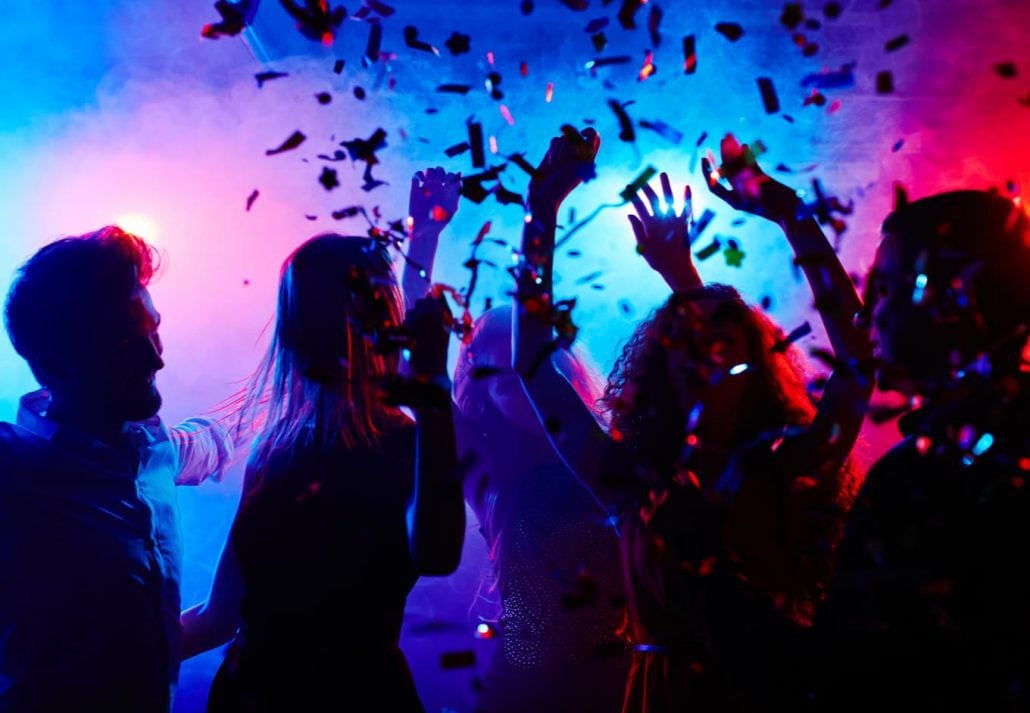 La Riviera is one of the venues with the most history in Madrid's nightlife. The best artists, musicians, and DJs have passed through its dance floor for more than 50 years. In addition to a disco at night, there are also daytime events such as markets, art exhibitions and much more!
The Sala Riviera is located on the banks of the Manzanares, a beautiful location thanks to its river and amazing views. The club is one of the most important and longest-standing venues in the city of Madrid. It is without a doubt an icon of the Madrid nightlife, both for its concerts and for its own sessions that it performs month after month.
Enjoy this mythical club and a benchmark with more than 50 years of experience!
Location: P.º Bajo de la Virgen del Puerto, S/N, 28005 Madrid
Teatro Barceló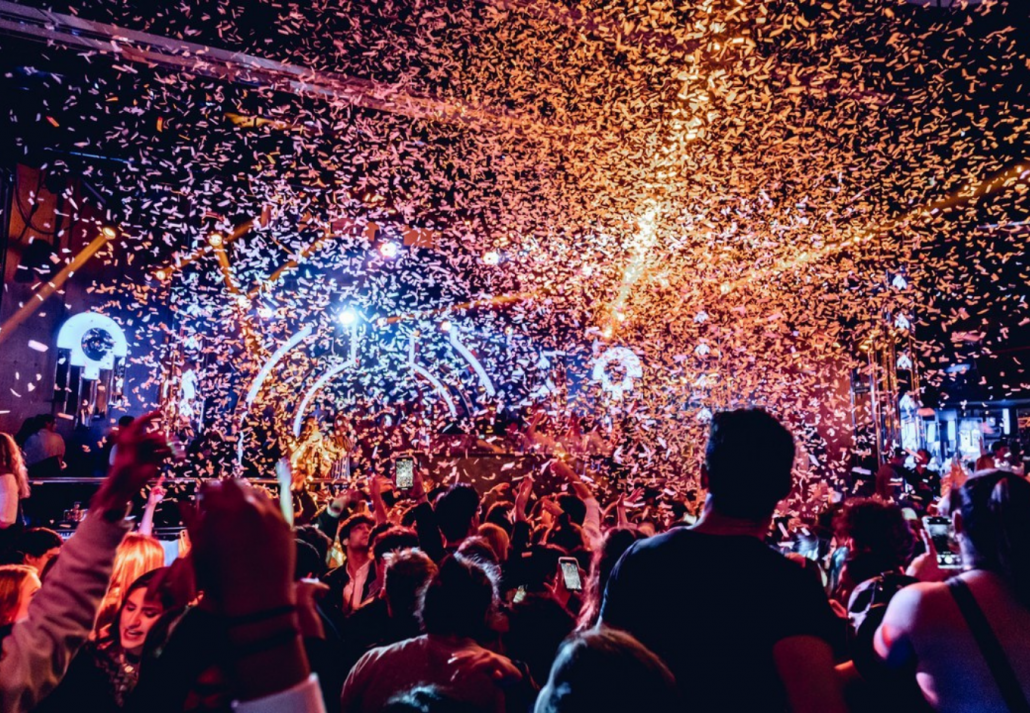 The place that was put in the international spotlight of the Madrid nightlife, bringing together artists, politicians, and aristocracy of the 80s within its walls, is today reinvented as an emblematic place in the history of the Spanish capital.
After several years of political transition and at a time when Spain is beginning to open up to the outside world, there was a need to leave protocols and social prejudices behind. That's how the movement "La Movida", now famous throughout the world began. The nightclub, reminiscent of Studio 54 in New York, was inaugurated in 1980 in that imposing theater on Barceló Street. It was a space that wanted to make a difference since the beginning, a space in which all areas of society could coexist inside because they only had one common goal: have a good time.
Barceló opens its doors from Wednesday to Saturday, from 12 am, and offers a number of sessions with different musical genres. Its public is varied, local and international with ages from 19 to 30 years. Enjoy this club filled with history and culture!
Location: C. de Barceló, 11, 28004 Madrid
CuddlyNest provides all accommodations to all travelers at the best price. Find unlimited travel inspiration on our blog and social media channels.
You Might Also Like:
Spain Travel Apps
Best Museums In Madrid, Spain
Tourist Attractions in Barcelona
Best Cities to visit in Spain
La Tomatina Festival, Spain
Eating Tapas In Granada, Spain
Vegan Restaurants in Alicante, Spain
A Complete Guide To The 15 Best Festivals In Spain
The 10 Best Spanish Cheese You Should Try
The Ultimate Guide to Lobos Island, Spain
7 Must-Visit Museums In Orlando, Florida