Milan has carved out an enviable reputation for its extraordinary fashion scene, striking architectural landmarks, and fabled cultural sights, including stellar museums and art galleries. But the city's uniqueness isn't only tied to its dazzling attractions — Milan is also surrounded by interesting destinations that fulfill every traveler's dreams.
The colorful coastal villages of Cinque Terre, Bologna and its rich food culture, and Venice, praised for its alluring bridges and dreamy canals, are some of the incredible places located just a stone's throw away from Milan.
So come prepared to enjoy memorable day trips when not taking part in Milan's many activities.
From idly wandering through medieval streets to indulging in boat rides in stunning lakeside towns, plenty of experiences are waiting for you!
To help you decide where to go, we've created a list of the eight best Milan day trips. Take a look and choose your favorite!
Find Places To Stay in Milan, Italy
8 Amazing Day Trips From Milan, Milan
Lake Como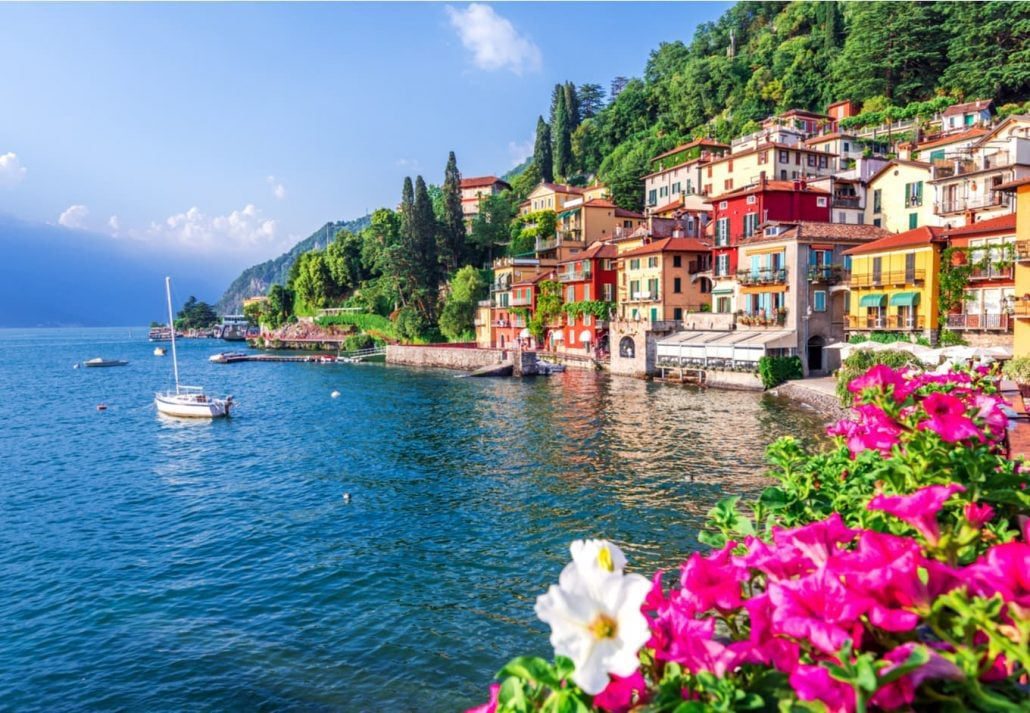 Nestled at the bottom of the Italian Alps, Lake Como is the third biggest lake in Italy and a jewel in the Lombardy region. Visitors can indulge in a scenic boat tour to marvel at the stunning alpine scenery, which is a feast for sore eyes.
After a heartwarming boat ride, be sure to explore the small city of Como, located on the southern tip of the lake in Northern Italy. Must-visit places in this gorgeous destination include the Gothic Como Cathedral and the dreamy lakeside gardens of the palatial Villa Olmo.
It's possible to reach Lake Como by car (1h38 drive), and a direct train leaves regularly from Milan Central Station (2h46 ride).
Recommended Read: The 6 Best Things To Do In Lake Como, Italy
Lake Garda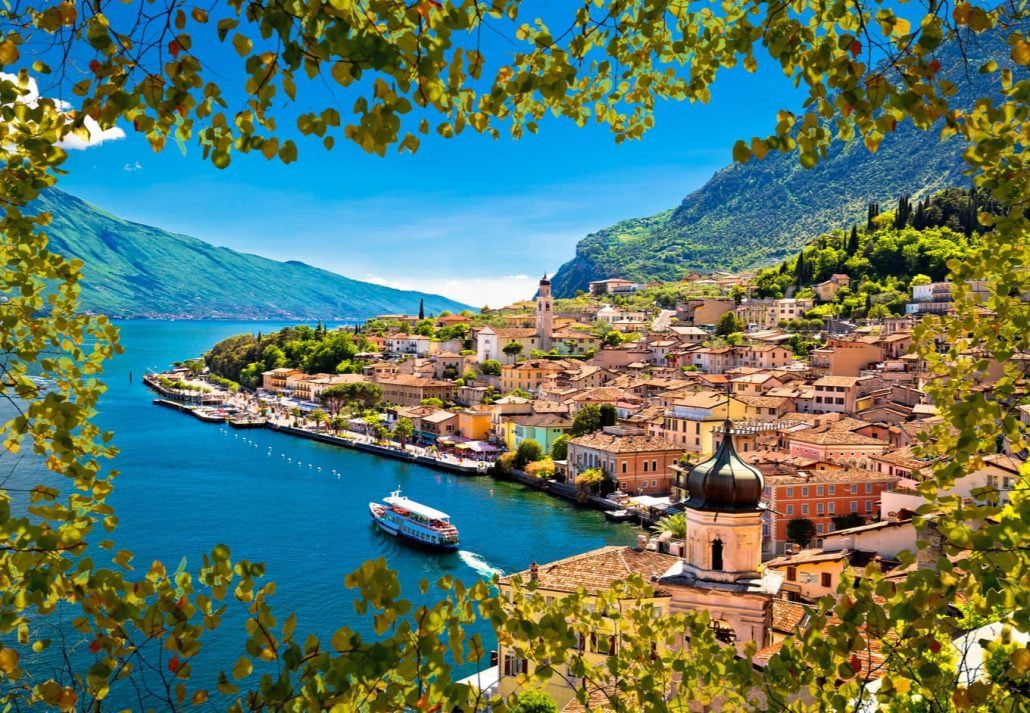 The largest of the Italian lakes, Garda is a stunning location offering fantastic views of dramatic mountains, century-old constructions, and verdant forests. Aside from indulging in a scenic boat ride around the lake, visitors can also explore the attractions within this stunning location. Some must-visit sites in Lake Garde are Sirmione and Castello Scaligeri, a water-surrounded fortress built in the 12th century by the Scaligeri family, and Grotte di Catullo, which features ruins of a former villa where the Roman poet Catullus lived from 84 to 54 BC.
Lake Maggiore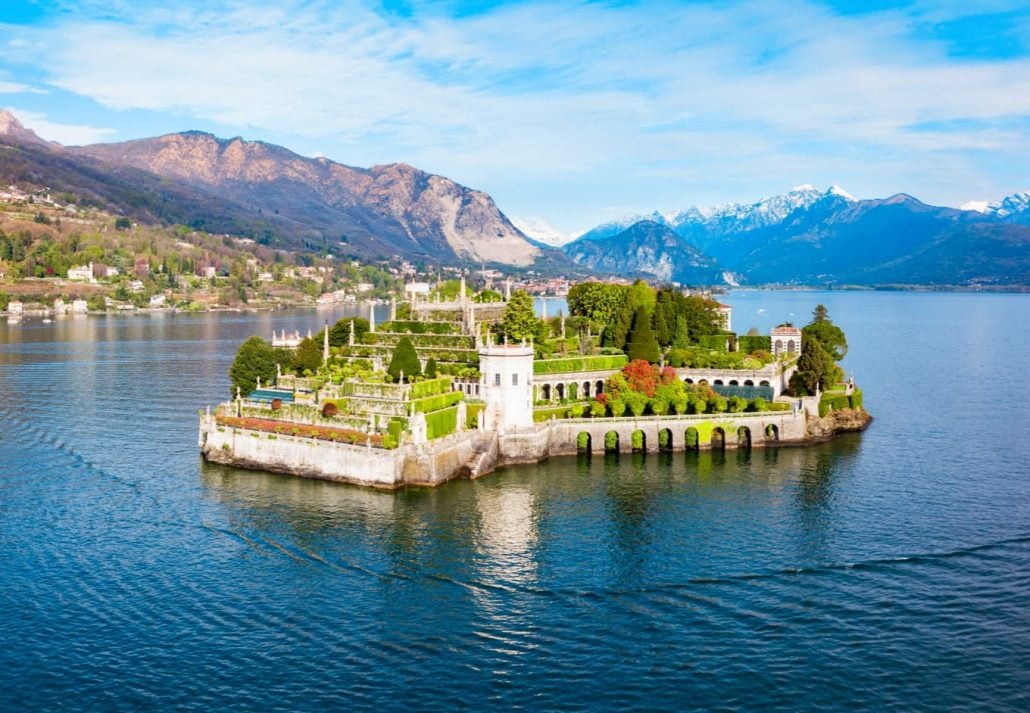 Lake Maggiore is the second-largest lake in Italy and the largest in southern Switzerland. Reaching into the Ticino region of Switzerland, it's surrounded by idyllic gardens, including those of the Borromean and Brissago Islands and the Alpinia Botanical Garden above Stresa. Exploring these beautiful gardens where figs, olives, and pomegranates flourish is one of the top things to do in the area.
After a boat cruise around the lake, visit Isola Bella, home to a fairy-tale summer palace built between 1650 and 1671 by Count Vitaliano Borromeo. Another bucket-list item in the Lake Maggiore area is visiting Villa Taranto, home to more than 20,000 plant varieties, including Paraguayan waterlilies.
Verona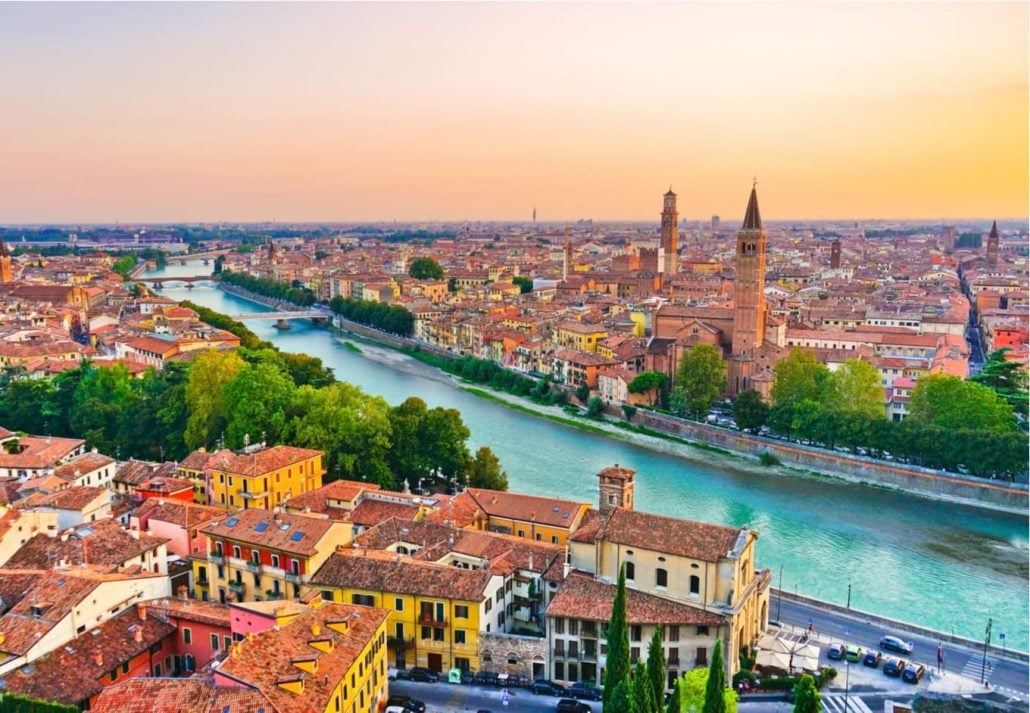 Located in northern Italy's Veneto region, less than 3 hours from Milan, Verona is a sight. This picturesque town dazzles visitors with its charming cobbled streets, buildings dating back to the Middle Ages, and history-filled attractions that are simply breathtaking.
Aside from plentiful medieval architecture, this picturesque town is known for being the setting of Shakespeare's "Romeo and Juliet," making it the perfect day trip for couples seeking an extra dose of romance. Be sure to visit the 14th-century house where, from the tiny balcony, Juliet proclaimed, "Romeo, Romeo, where there art thou Romeo?" in the book, and Basilica di San Zeno, the church where they got married.
Don't forget to also visit the Verona arena, which is one of the world's best-preserved amphitheaters, and grab a gelato at Zeno Gelato e Cioccolato (try the pink grapefruit and ginger flavor).
Verona is, unarguably, a lovely place to spend a few hours with your significant other!
Recommended Read: 6 Amazing Things To do In Verona, Italy
Turin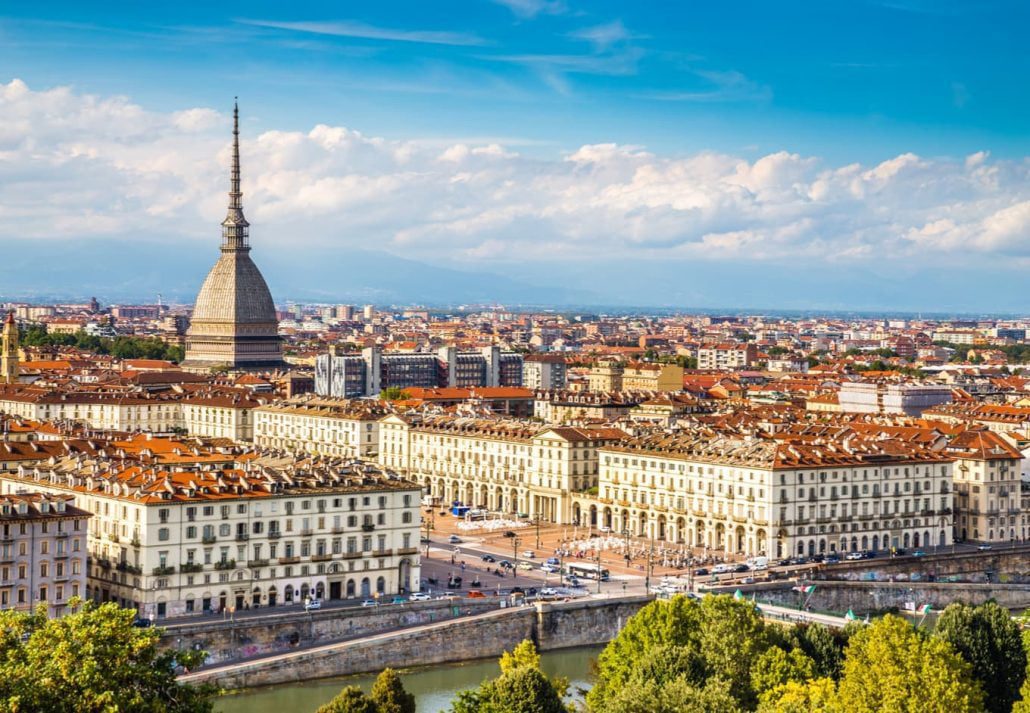 Turin is an important business and cultural center in Northern Italy, known for hosting some of the country's best universities and for being home to the automobile brand FIAT and the football club Juventus. Located on the western bank of the Po River, only two hours from Milan, this lovely city filled with churches, palaces, opera houses, and scenic piazzas make a perfect destination for travelers seeking to explore the lesser-known marvels of Italy.
Capital of the north Italian region of Piedmont, Turin is filled with gorgeous Baroque, Rococo, Neo-classical, and Art Nouveau buildings that are a treat for sore eyes. The city is also dotted with interesting sites such as the Museo Egizio (Egyptian Museum) home to statues of various gods and of pharaohs, and the National Automobile Museum, where you'll see several models of FIAT and Alfa Romeo.
Foodies can't pass up the chance to visit Guido Cobino, an iconic factory where visitors can learn about the history of chocolate in Turin.
Bologna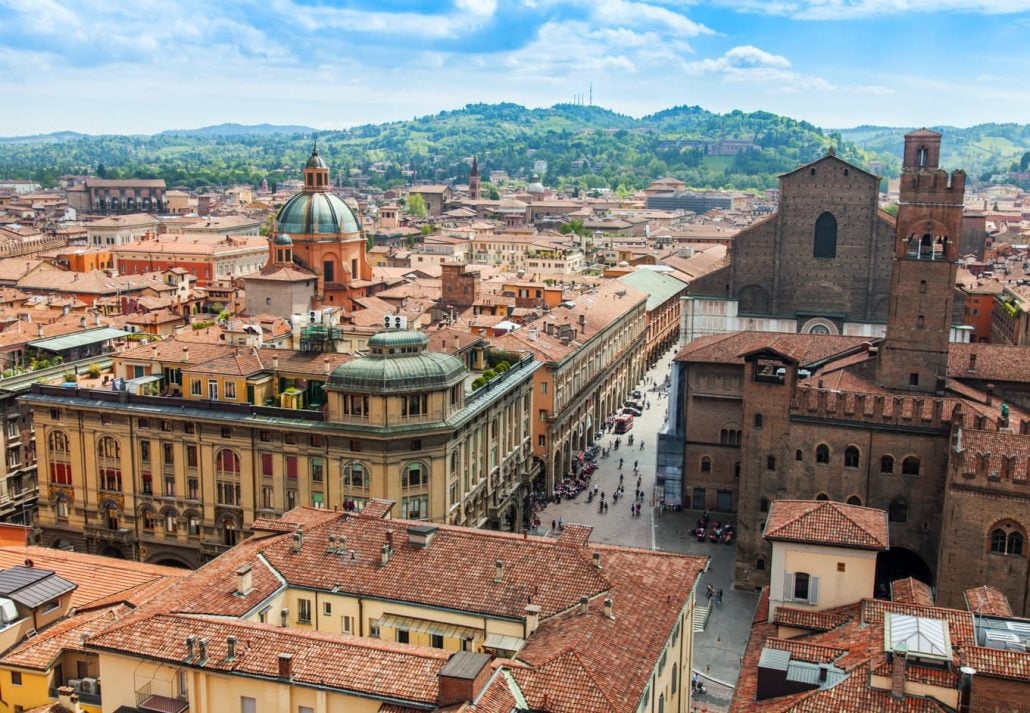 Bologna, the capital Emilia-Romagna region, is a bucket list destination for foodies. Many even dare to say that the best food in Italy is to be found in this splendid city, the birthplace of lasagne, mortadella, and bolognese pasta. Bucket list restaurants in Bologna include Trattoria di Via Serra (try the gramigna pasta with mountain sausage and fresh herbs), Osteria dell' Orsa, famous for its tagliatelle with ragu, and Osteria la Traviata for amazing housemade tortellini.
Bologna is also famous for being home to the most ancient university in Italy, Università di Bologna, and for its impeccably preserved historical center, home to several medieval and Renaissance structures. Some of the attractions visitors can't miss in the city are the stunning Piazza Maggiore, where the Basilica di San Petronio is located, the leaning towers (Torre Garisenda leans by more than 13 meters and offers stunning views of Bologna), and the Neptune square, where you'll find a dreamy Neptune Fountain.
Venice
Venice is an amazing day trip from Milan thanks to its glorious array of canals crossed by fairy-tale-like bridges, top-notch art galleries, museums, charming squares, and historic buildings. While visiting this elegant city, be sure to go on a gondola ride in the glittering Grand Canal, take in the views from the Rialto Bridge, and idly wander through the bustling San Marco Square.
Listed as a UNESCO World Heritage Site, Venice is also home to the achingly beautiful Il Fenice Opera House, considered one of Italy's most stunning theaters, and Palazzo Ducale, a Gothic-style palace featuring a historical collection of weapons and armaments.
Genoa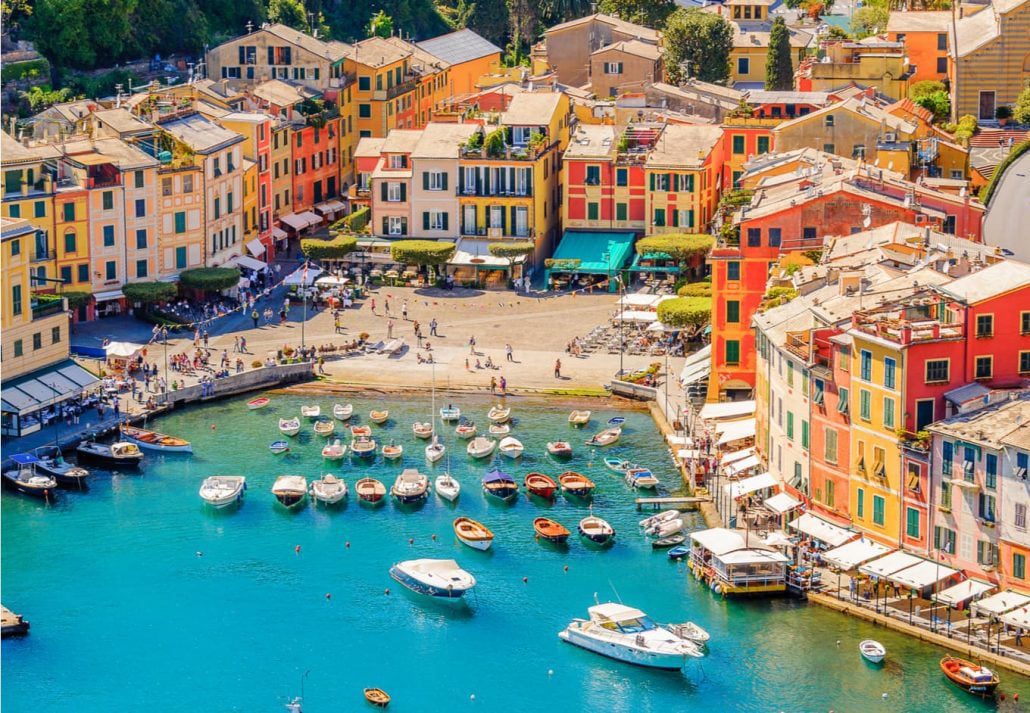 Genoa is a postcard-worthy destination overlooking the Ligurian Sea and a fantastic day trip from Milan. The city rewards visitors with its medieval Old Town — bounded by two ancient city gates, Porta dei Vacca and Porta Soprana — opulent palaces and a scenic harbor. Plus, Genoa is the birthplace of Christopher Columbus, and the house where the Italian explorer spent his childhood still remains in the city.
Aside from exploring the maze of narrow alleys in Genoa's city center, be sure to also visit the city's palazzos, which are the city's top attractions. Worth visiting palaces include Via Garibaldi, granted a UNESCO World Heritage status in 2006, and Palazzo Spinola, an aristocratic residence from the 16th century fully decorated with frescoes & paintings.
Recommended Read: The 5 Best Things To Do In Genoa, Italy
Cinque Terre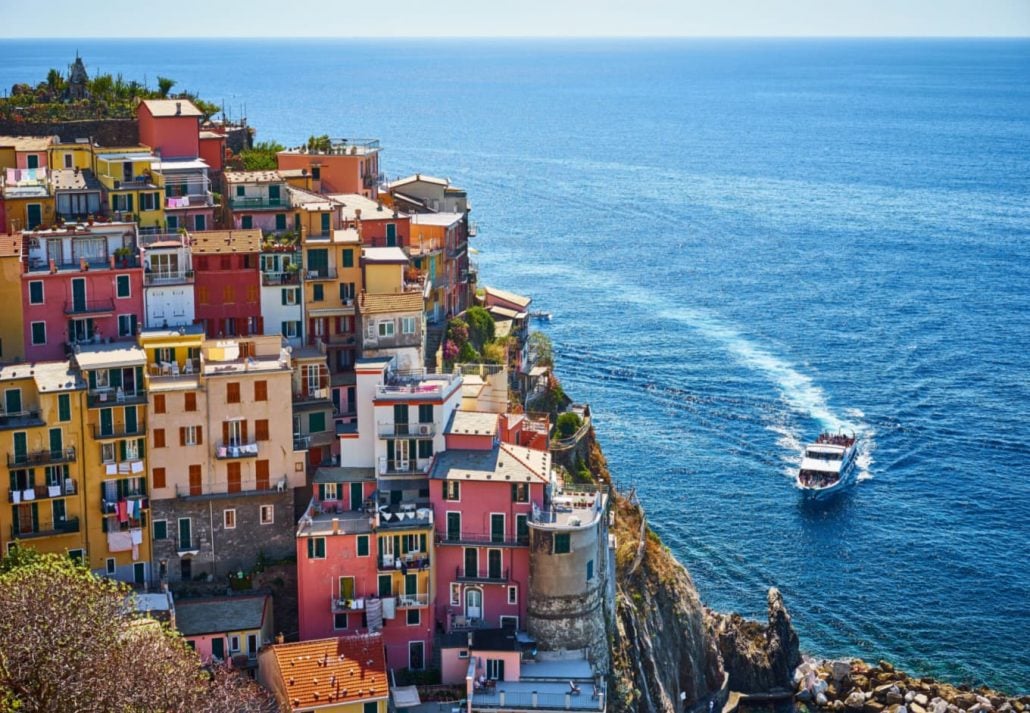 Beautifully located on the idyllic Italian Riviera, Cinque Terre is a scenic destination that will leave you awestruck.
The region is perfect for a day trip from Milan, as it's just 3h30 away from the city by car. However, we recommend that you stay overnight in Cinque Terre, as there's plenty to see and do here.
Also, driving is the best way to get from Milan to Cinque Terre, as you'll have the freedoom to explore the region and its colorful villages without having to rely on public transportation. Alternatively, there is an old railway that connects all the villages, making it possible to visit them all in one day.
The five villages that make up Cinque Terre are Monterosso al Mare, Vernazza, Corniglia, Manarola, and Riomaggiore. Despite their small size, each village is unique and offers a variety of activities. From hiking the Blue Trail overlooking the Ligurian See to lounging on the beach in Monterosso al Mare, the activities here are endless. 
Additionally, the region is known for its delicious seafood, and the local trattorias are a must-try. Cinque Terre is a UNESCO World Heritage Site and boasts colorful cliffside homes, gorgeous beaches, and fantastic cuisine. It's the perfect place to unwind, relax, and take in the stunning scenery.
Recommended Read: How To Get From Milan To Cinque Terre: 4 Ways
FAQ
What are the best day trips from Milan?
The eight best day trips from Milan, Italy:
Lake Como;
Lake Garda;
Lake Maggiore;
Verona;
Turin;
Bologna;
Venice;
Genoa;
Cinque Terre.
Can you make a day trip from Milan to Lake Como?
Yes. It's possible to reach Lake Como from Milan either by car (1h30 drive on the A9/E35 highways), by train (direct trains depart from Milan Central Station to the Como Lago Station), or bus (leaving from Milan's Centrale bus station and ending at Como's S. Giovanni bus station).
Can you make a day trip to Switzerland from Milan?
Yes. It is possible to go from Milan to Zurich by car (3h40 via A2), and by train (3h17 ride). Travelers who want to reach Switzerland from Italy can also take the famous Bernina Express, a scenic train route that goes from Tirano to the Swiss town of Chur (or vice versa), and meanders through some of the most picturesque alpine scenery in Switzerland.
How many days do you need in Milan?
3 days gives you the right time to explore Milan's top attractions. Add an extra day to your itinerary in case you want to go on a day trip.
Is Milan near the mountains?
Yes. Milan is located in Northern Italy between the Prealps Mountains and the Ligurian coastline on the Mediterranean Sea.
CuddlyNest provides all accommodations to all travelers at the best price. Find unlimited travel inspiration on our blog and social media channels.
You Might Also Like:
The 13 Best Attractions in Rome, Italy
The 12 Best Things To Do In Berlin, Germany
The 6 Best Day Trips From Rome, Italy
The 9 Best Kid-Friendly Attractions in Rome, Italy
The 7 Best Places for Nightlife in Rome, Italy
The 9 Best Museums in Rome, Italy
The Best Time To Visit Rome, Italy
9 Free Things To Do In Rome, Italy
The 10 Best Restaurants in Rome, Italy
Transportation In Rome: How To Get Around The City
The 10 Best Pizza Restaurants in Rome, Italy
The 5 Best Places To Go Shopping in Rome, Italy
The Top 5 Hotels Near The Colosseum, Rome
Best Italian Breakfast: The Top Foods To Try
The 5 Best Things To Do In Genoa, Italy
6 Best Things To Do In Capri, Italy