San Francisco has enough attractions to keep travelers and visitors busy for days. From big-name locations such as the Golden Gate Bridge and Fisherman's Wharf to fabulous art galleries and international restaurants, the city flaunts plenty to see, hear, and experience.
But in case your wanderlust wants to take you further away from San Francisco city, no worries. This destination is perfectly located within a short hop from several noteworthy places that require only a day or two to explore and enjoy.
In this travel guide, we've rounded up 8 amazing San Francisco day trips that are just a few hours away from the city. From foodies to adventure seekers to beach hoppers, we've included something for everyone.
Find Places To Stay in San Francisco, California
8 Amazing Day Trips From San Francisco, CA
Yosemite National Park
Perfectly nestled in the magnificent Sierra Nevada mountains, Yosemite is a bucket list day trip for nature lovers. This sprawling national park dazzles and enchants visitors with 750 miles of nature trails, as well as towering mountains, verdant rolling hills, forested valleys, majestic sequoia trees, and roaring waterfalls.
Often considered one of the best national parks in the USA, Yosemite offers adventure-seekers the opportunity to experience nature in a unique way. Activities on offer include camping, hiking on the local trails, rock climbing, horseback riding, and fishing.
When the nice weather descends, don't miss the chance to indulge in a variety of water sports like swimming, kayaking, boating, and rafting.
Distance From San Francisco: 170 miles | 4-hour drive
Angel Island State Park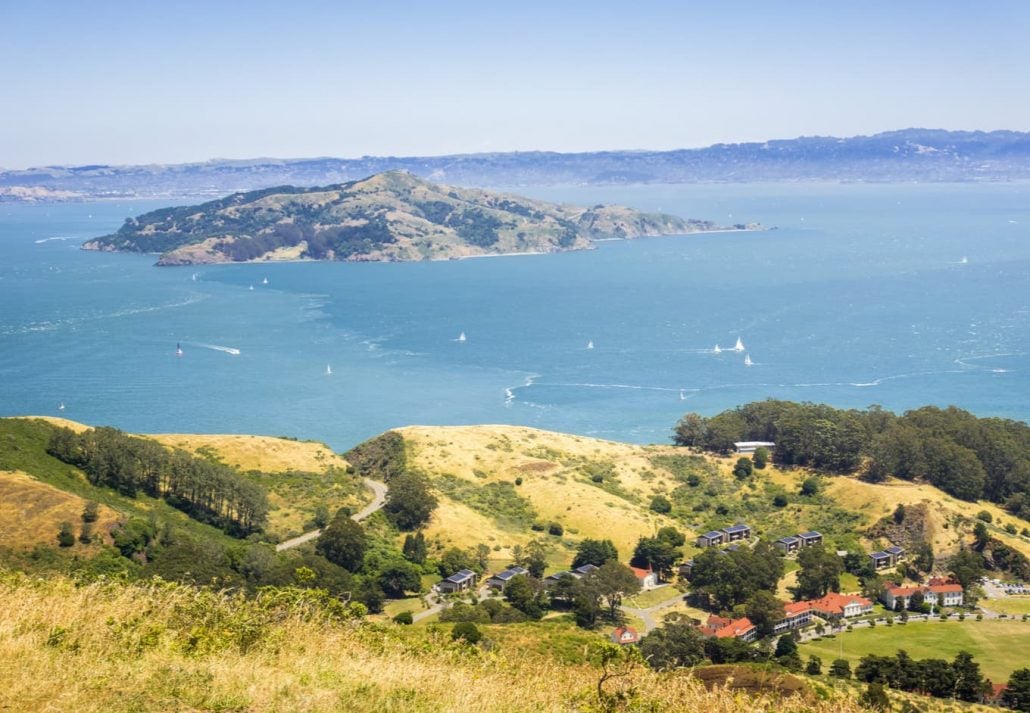 If you want a break from San Francisco's bustling streets but don't want to move away from the Bay Area, Angel Island is the place to go. Once a hunting and gathering destination for the local native tribes, and a safe refuge stop for Spanish explorers, this history-filled island is particularly visited due to its 360-degree views of the Golden Gate Bridge, Bay Bridge, Richmond Bridge, Tiburon, and the San Francisco Bay.
Angel Island is the largest natural island in the San Francisco Bay area and is also praised for its immense natural beauty. There, visitors are happily surprised to find an array of precious natural features, including plant species from the coast of California such as typical grassy chaparral, coast-live oak trees, and native grasses.
This 740 acres site can be explored through a variety of scenic hiking trails, as well as through a tram tour that includes an audio history of the island.
To access the state park, it's necessary to take a private boat or the Angel Island Ferry from San Francisco, Tiburon, or Vallejo.
Distance From San Francisco: 8 miles | 30 min ferry journey time
Sequoia and Kings Canyon National Park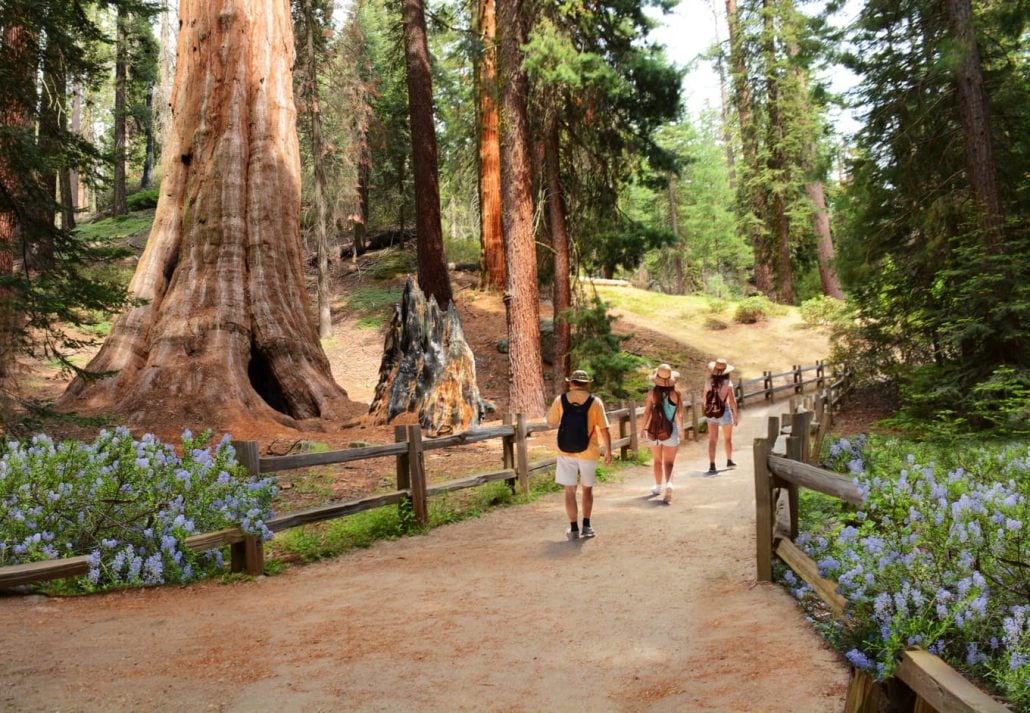 Step into a world free of noise, deadlines, and everyday life while visiting Sequoia and Kings Canyon National Park. Liying side-by-side in the southern Sierra Nevada region of California, east of the San Joaquin Valley, these wonderful national parks encompass 1,353 square miles of spectacular natural features.
The parks can be explored by over 800 miles of walking trails that range from short strolls to full-day and overnight hikes. One of the most famous hikes is the 221-mile John Muir Trail, which stretches from Yosemite Valley to Mount Whitney and travels through Kings Canyon and into Sequoia.
While meandering through the parks, expect to come across dazzling geological formations such as marble caverns, sheer cliffs, river canyons, and rugged foothills. Among the park's most spectacular peaks is Mount Whitney which, at 14,491 feet, is one of the tallest mountains in the United States.
The most striking element you'll see while exploring the parks, however, is the largest remaining grove of sequoia trees in the world! Sequoias are some of the largest and oldest trees in the world and can live for over 3,000 years. Simply breathtaking!
Distance From San Francisco: 280 mi | 5-hour drive
Napa Valley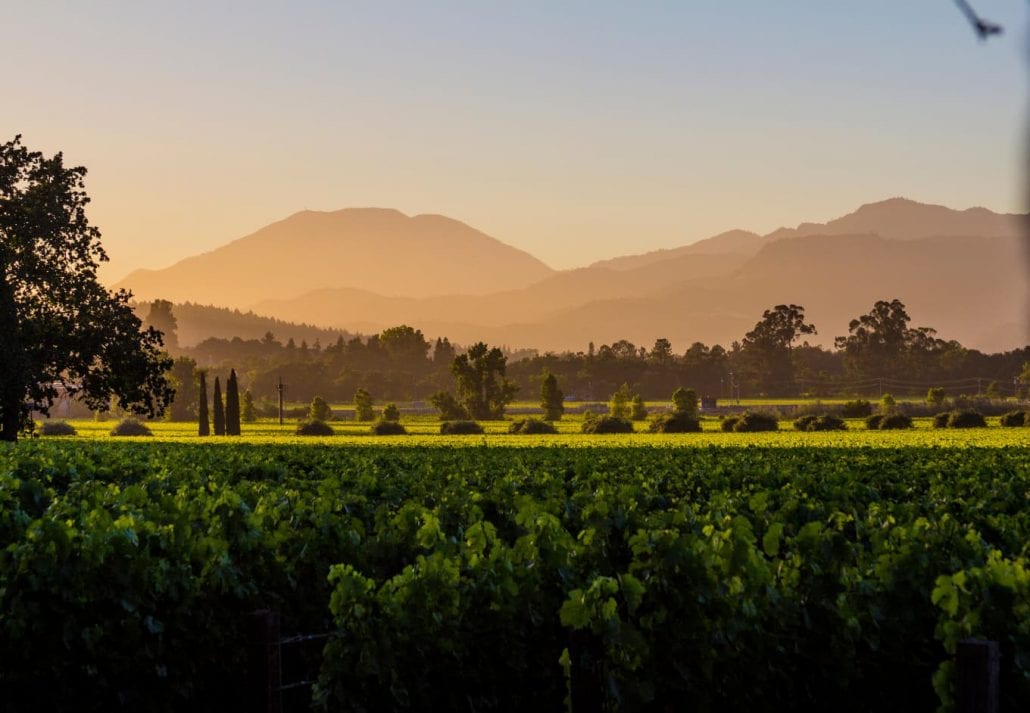 Napa Valley is the ultimate day trip for couples seeking an indulgent experience. Located north of San Francisco, the region is covered in a golden blanket of sprawling vineyards and legendary wineries, which are considered the best in the United States.
For a one-of-a-kind experience, be sure to go for an outdoor wine tasting at Trefethen Family Vineyard. This family-run winery is home to a leafy villa built in the early 1900s, where visitors can taste limited-production wines, including their award-winning Reserve Cabernet Sauvignon paired with cured meats and local artisan cheeses.
Aside from legendary wineries, Napa Valley wine country features award-winning restaurants, fabulous golf courses, and luxurious spas, which are simply perfect for those wanting to pamper themselves.
Distance From San Francisco: 50 miles | 1h30 drive
Recommended Read: The 10 Most Romantic Getaways In Northern California
Castle Rock State Park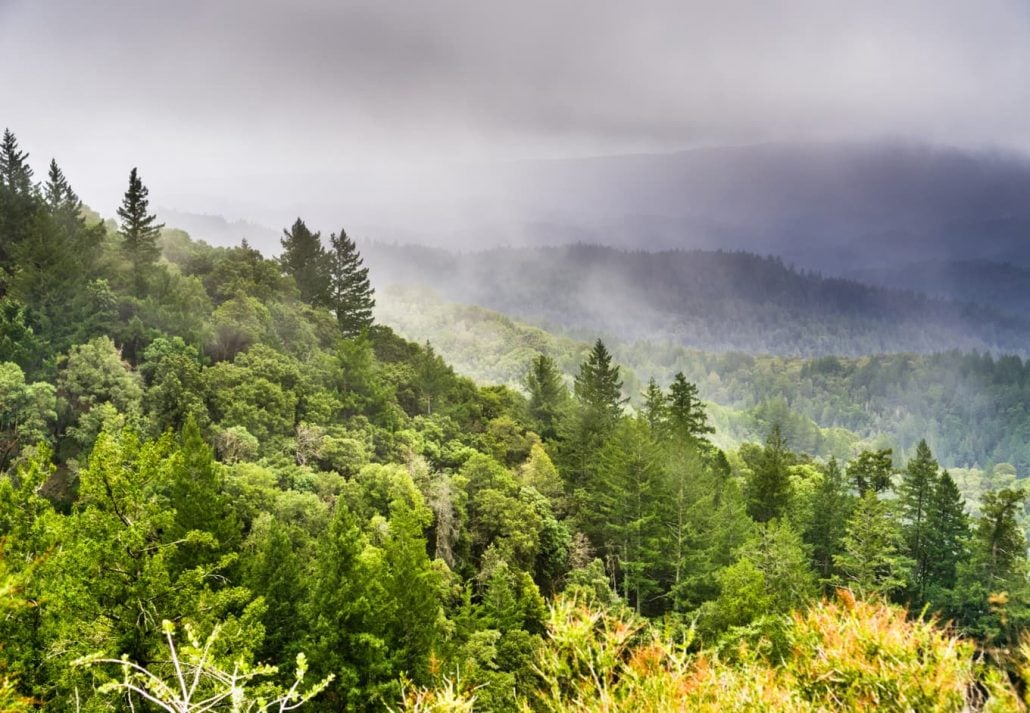 Perched on one of the highest ridges in the Santa Cruz Mountains, Castle Rock is a 5,242-acre state park beautifully punctuated by steep canyons, caverns, sculpted sandstones, and lush forests.
The best way of experiencing the park's splendor is by exploring its scenic hiking trails and horseback riding trails. While making your way through Castle Rock, you'll stumble upon not only fascinating geological features, but also alluring vegetation made up of black oaks, knobcone pines, giant fir trees, and the famous California Coastal Redwoods, which can live for 1,200–2,200 years or more.
Distance From San Francisco: 54 mi | 1-hour drive
Muir Woods National Monument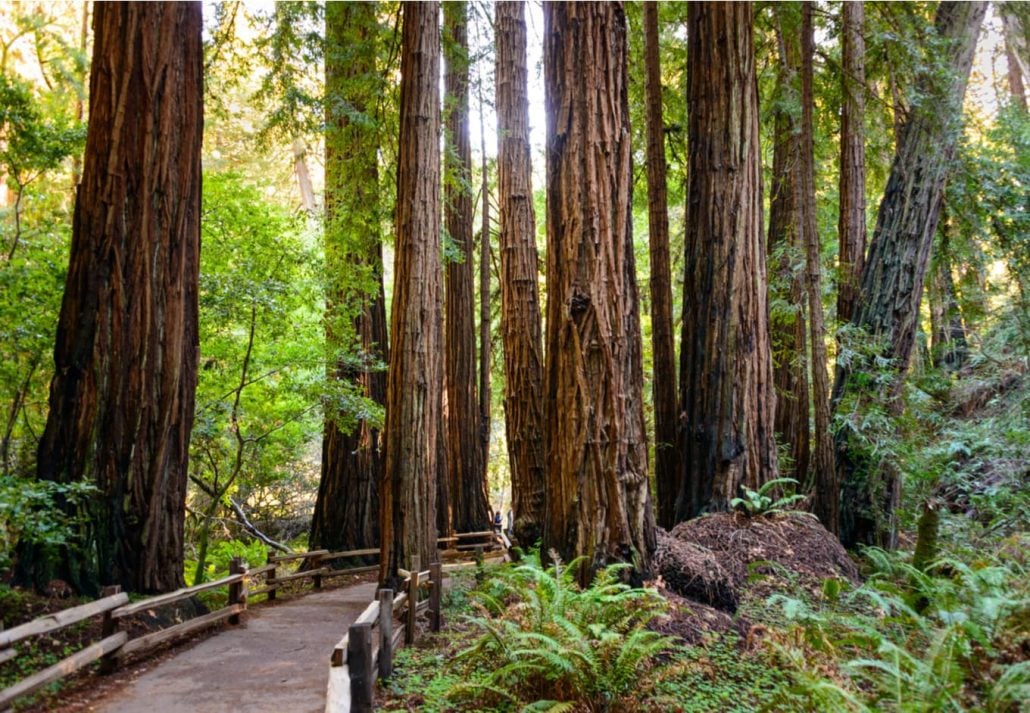 Situated across the Golden Gate Bridge, on Mount Tamalpais on the Marin Peninsula, Muir Woods protects 554 acres of old-growth redwood forest, which is California's oldest and tallest natural wonder.
Aside from preserving one of the last remaining coastal redwood forests in Northern California, the park is home to an awe-inspiring diversity of flora and fauna. There, you'll have the chance to get face to face with over 50 species of birds, including spotted owls, as well as coyotes, butterflies, and the Pacific banana slug, the largest land slug in North America!
The park is home to 6 miles of trails, which afford show-stopping views of the old-growth coast redwoods.
Distance From San Francisco: 12 mi | 33 min drive
The 17-Mile Drive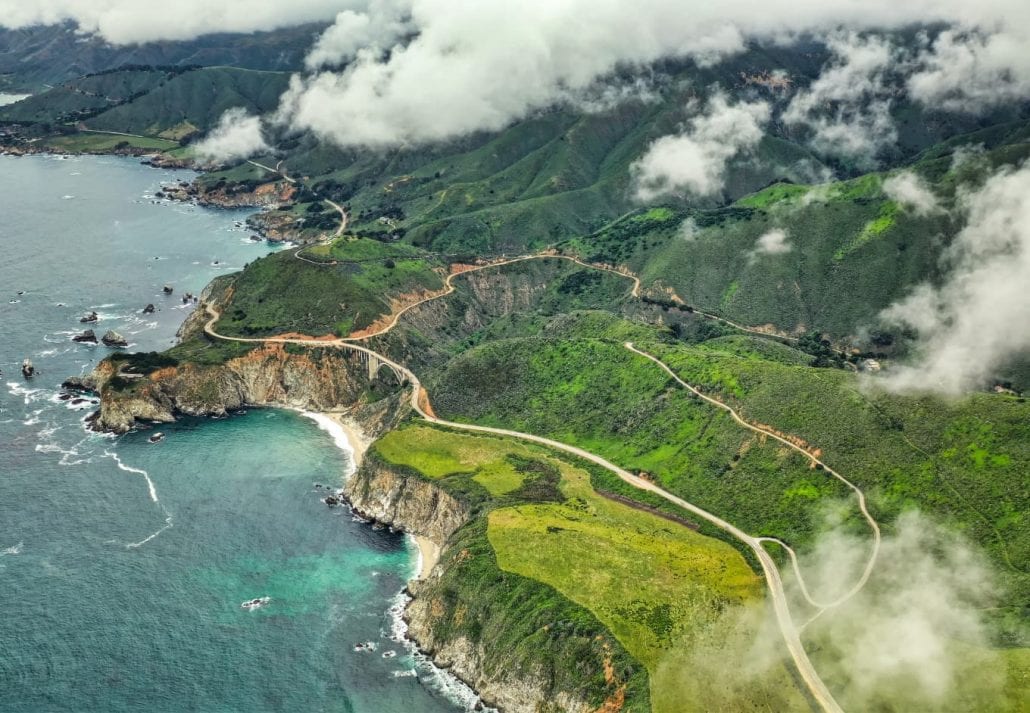 To experience the famous California coast at its finest, drive the scenic road that connects the cities of Monterey and Carmel. Also known as the 17-Mile Drive, this portion of the Pacific Coast Highway is dotted with fabulous landscapes of dramatic coastal cliffs, snow-white beaches, mystical forests, and iconic golf courses, making it one of the most scenic drives in the world.
The road trip takes about 3 hours and will take you to explore an array of fabulous sights. Must-stops include the otherworldly Spanish Bay Beach, the Cypress Point lookout, which is the westernmost part of southern California, and the Lone Cypress, a 250-year-old tree perched atop a rock just off the shores of Pebble Beach.
You can also spend some time in Monterey and visit the famous Monterey Bay Aquarium, and explore the charming town of Carmel by The Sea, home to the idyllic Carmel Beach and an array of breezy seaside restaurants.
Distance From San Francisco: 86 mi | 2h15 drive
Half Moon Bay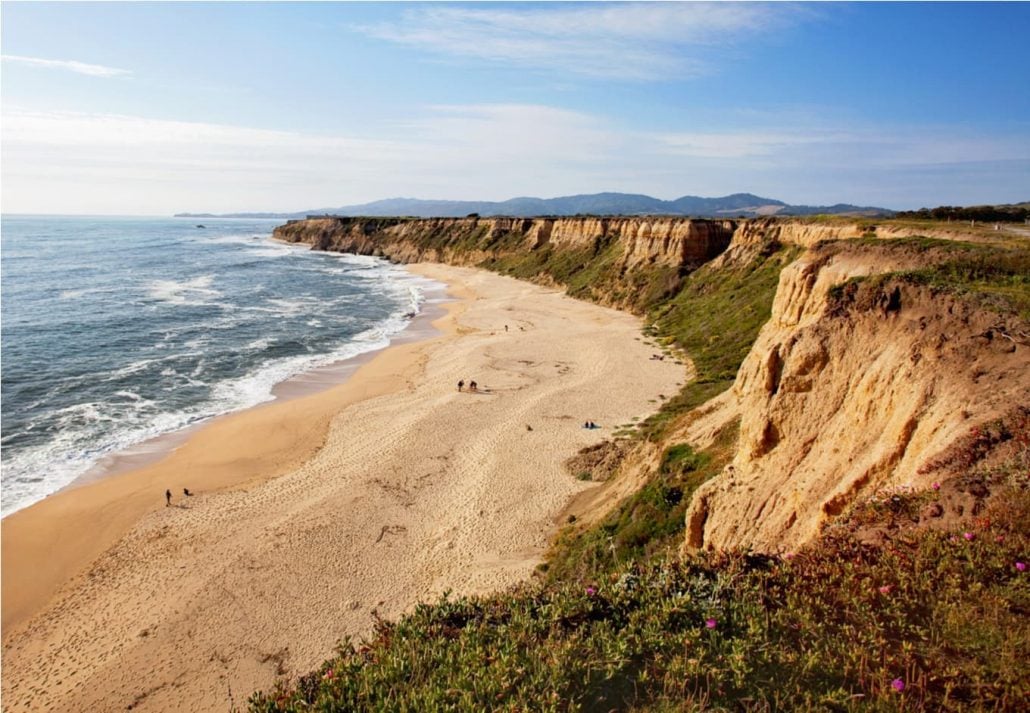 Half Moon Bay is a cozy seaside town located just a short hop from San Francisco. Flanked on the California coast, the area boasts an array of beaches that provide a gorgeous backdrop for a relaxing day trip.
The Half Moon Bay coastline is made up of several sandy beaches, which are part of Half Moon Bay State Beach: Roosevelt Beach, Dunes Beach, Venice Beach, and Francis Beach. Surrounded by dramatic cliffs, these beaches are ideal for jogging, picnicking, and enjoying the refreshing sea breeze.
Visitors can also take some time to enjoy heartwarming views of the Pacific Ocean while hiking or cycling the California Coastal Trail.
Distance From San Francisco: 30 miles | 40-min drive
Point Reyes National Seashore
Point Reyes National Seashore, located just a short drive from San Francisco, is every nature lover's paradise. What makes this preserve unique is its diverse ecosystem and breathtaking scenery. The park spans over 71,000 acres and has more than 1500 plant and animal species. It is also home to the iconic Point Reyes Lighthouse, which sits on a dramatic cliff overlooking the Pacific Ocean. Visitors can also explore the stunning beaches and dunes, hike the rolling hills, or kayak through Tomales Bay.

If you're looking for things to do, Point Reyes has plenty to offer. Take a picnic and relax at one of the many scenic spots, such as Drake's Beach or Limantour Beach. Hiking enthusiasts can choose from a variety of trails, including the Alamere Falls Trail, which leads to a picturesque waterfall cascading into the ocean, and the Chimney Rock Trail, where visitors can witness stunning views of the rugged coastline and the famous elephant seals.
Distance From San Francisco: 40 miles | 1h30 drive
Pescadero Marsh Nature Reserve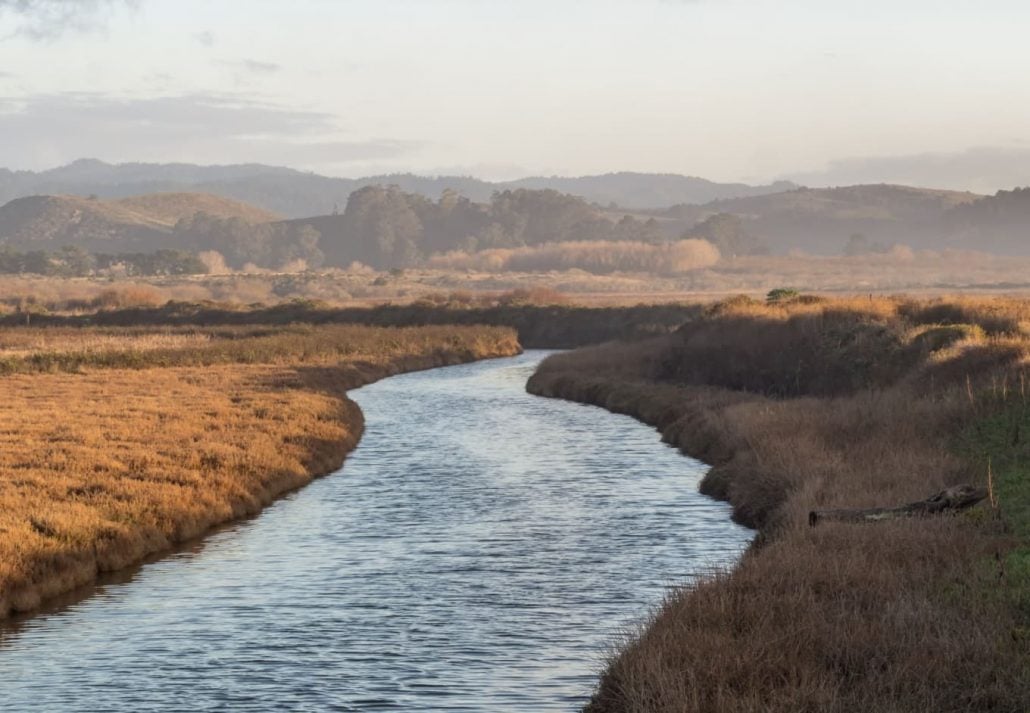 Nestled in the San Francisco Bay Area, less than an hour from Downtown San Francisco, the Pescadero Marsh Nature Reserve is a hidden gem for nature enthusiasts. What makes this preserve unique is its richly diverse habitats like saltwater marsh, freshwater marsh, and mudflats.
The reserve spans over 500 acres and is home to over 200 bird species, including the famous great blue heron, making it a birdwatcher's paradise.
Another amazing natural feature of Pescadero Marsh Nature Reserve is the tidal channels, which attract an abundance of wildlife. Here, visitors can spot harbor seals, sea lions, and even the elusive river otters. The reserve also has several observation platforms that offer panoramic views of the marshes, where adventure seekers can witness the ebb and flow of the tides
Distance From San Francisco: 44 mi | 52 min drive
FAQ
What are the best day trips from San Francisco?
The 10 best day trips from San Francisco:
Yosemite National Park;
Angel Island State Park;
Sequoia and Kings Canyon National Park;
Napa Valley;
Castle Rock State Park;
Muir Woods National Monument;
The 17-Mile Drive;
Half Moon Bay;
Point Reyes National Seashore;
Pescadero Marsh Nature Reserve.
How many days would you need in San Francisco?
Three days in San Francisco is a good amount of time to get acquainted with the city. Add an extra day if you want to go on a day trip to a nearby destination.
What is the best weekend trip from San Francisco?
The best weekend trips from San Francisco:
Big Sur;
Point Reyes;
Carmel by the Sea and Monterey;
Yosemite National Park;
Mendocino;
Lake Tahoe.
Is Napa a good day trip from San Francisco?
Yes. Filled with sun-kissed vineyards, world-class wineries, and award-winning restaurants, Napa is a great day trip from San Francisco.
Are there wineries close to San Francisco?
Yes. San Francisco is located close to Napa and Sonoma County, which are home to some of the best wineries in the United States.
What is the best time for visiting San Francisco?
September is the best time for traveling to San Francisco, as it's when the city experiences the "Indian Summer" — an unseasonably warm, dry weather that happens during autumn in some places in the northern hemisphere.
Browse. Book. Stay.
CuddlyNest provides all accommodations to all travelers at the best price. Find unlimited travel inspiration on our blogs and our social media channels Facebook, Instagram, Pinterest
You May Also Like:
North America Travel Guide
Most Romantic Weekend Getaways in the United States
Long Weekend Getaways in the United States
Best Family Vacations In The United States
Best National Parks In The United States
Best Cabin Rentals in the United States
Best Dog-Friendly Vacations In The United States
Best Getaways In Southern California
The Ultimate California Travel Guide
11 Off The Beaten Path Experiences In San Francisco
The 20 Best Restaurants In San Francisco
The 15 Most Instagrammable Places In San Francisco, California
The 10 Best Beaches Near Orlando, Florida
The 10 Most Beautiful Islands in Florida
A Guide To The 7 Best Pensacola Florida Beaches
The 15 Best Beaches In The United States
The Best Time to Visit San Francisco, California
A Guide To The 7 Best Beaches in San Francisco, California
The 5 Best Amusement Parks in San Francisco, California
5 Amazing Wineries In San Francisco, CA
The 9 Best Outdoor Attractions in San Francisco, California