When it comes to exploring many places in a short period of time, many travelers often choose to travel by plane. But have you considered train trips and rail journeys?
Offering so much more than a means to get from one place to another, train travel is not only more economical but also more sustainable. From cross-country to international getaways, Asia offers some of the most unique travel experiences. Find your next train journey below!
Find The Best Places To Stay In Asia
The Best Train Journeys In Asia
Bangkok to Chiang Mai, Thailand Train Trips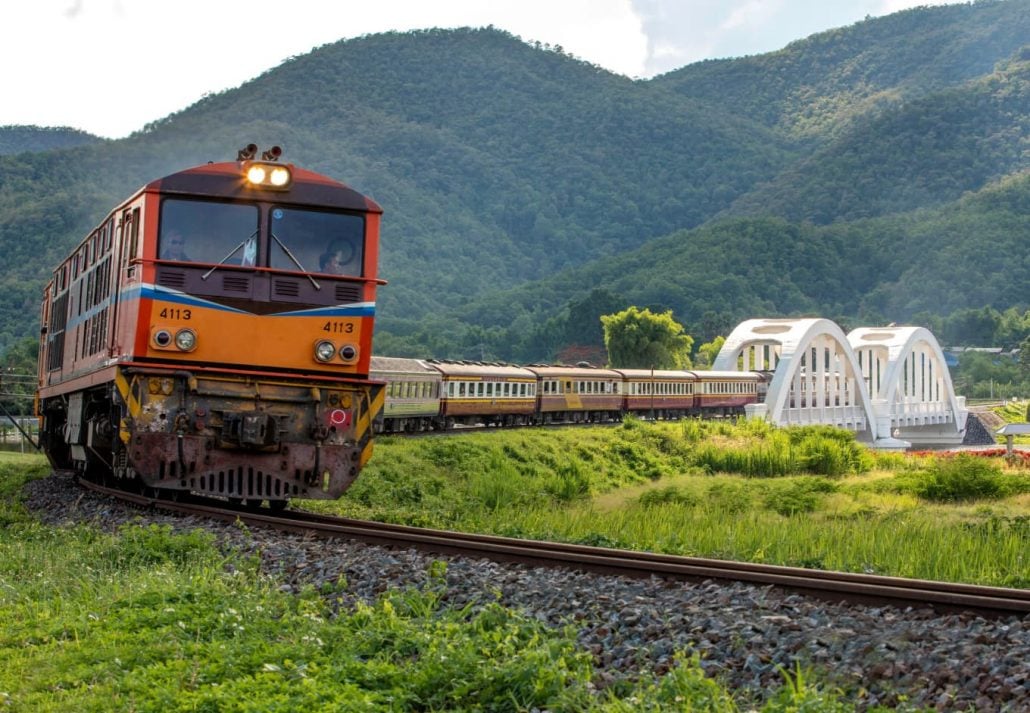 One of the most well-known train routes in Thailand is from Bangkok to Chiang Mai. Taking the night train is its very own special experience, popular for both locals and tourists.
The ride is about 13 hours long and really allows you to see the country. So, if you decide to take the overnight route, we recommend getting some sleep and waking up early to catch the sunrise over the hilly countryside of Northern Thailand. The trains from Bangkok's Hua Lamphong Station run daily and tickets range from first and second to third class.
Tickets
You can purchase train tickets from Bangkok to Chiang Mai at any major train station, through agents, and online. To be on the safe side, we recommend you book a trip at least a day in advance to secure your spot.
First-Class
The first-class tickets come with two major differences. Air-conditioning and more space. If you are looking to take one of the most luxurious train journeys, then these carriages are for you.
The sleeper rooms also can fit up to four passengers and come with locks. If you are a solo female traveler, there are carriages available solely for women and children. For those looking for accessibility, there are very few selected trains that are wheelchair accessible. 
Second-Class
The second class is a cheaper option, and your ticket will come with an assigned seat. If you book a bunk in a sleeper train from Bangkok to Chiang Mai, you'll have to pay extra for the air-conditioned carriage. The lower bunks are slightly more expensive, but at the same time have more space.
Third-Class
This is definitely the cheapest option when booking your train travel. However, the third-class carriage is often crowded, so if you are looking for a more comfortable ride, we recommend choosing the first or second-class options.
If you are a backpacker looking to bond with the locals, strike up a conversation, and live your authentic life, then the third class is an excellent option. This is what makes train travel so flexible and a great choice for transportation during your adventures.
Also Read: 3 Ways To Travel From Bangkok To Chiang Mai
Kandy to Ella, Sri Lanka Rail Journey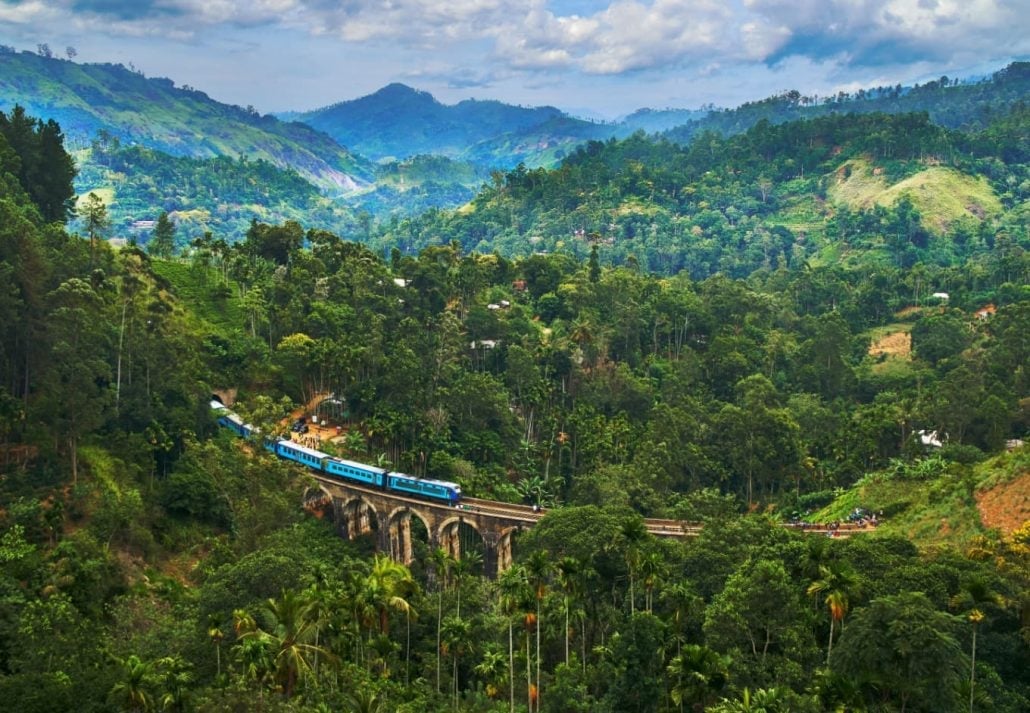 If you wish to experience the beautiful views of Sri Lankan Hill Country with all its tea plantations, you should definitely opt for train travel. Getting from Kandy to Ella will take around seven hours, but it is worth the journey.
This particular train was initially created by the British Colonial government in 1864 to transport tea and coffee. For years, crates of tea were the primary passengers on this route, until people started to travel in the 1960s. Today, taking a train in Sri Lanka is one of the cheapest ways to travel through this area and a vital means of transportation for locals.
First-Class
The first-class tickets must be reserved in advance to guarantee a seat. You will get an air-conditioned room, but unfortunately, these rooms have no open windows to hang out and see the magnificent views. The famous pictures you see of people hanging out on the side are in the other second and third-class cabins.
Second-Class
The second-class cabin is the perfect option for experiencing it all. There are options for non-reserved and reserved seats. If you do not want a reserved seat then you can book on the day of traveling. If you want to get a train ticket with a reserved seat, you'll pay double the price of the non-reserved one.
Third-Class
Third-class tickets are generally cheaper compared to higher classes, making it an economical option for budget travelers. The carriages can get quite crowded, especially during peak travel times!
FAQ
What other train journeys to take in Asia?
Alishan Forest Railway — runs through the Alishan National Scenic Area;
Hanoi to Ho Chi Minh City — the train runs along the South China Sea;
Eastern and Oriental Express — a luxury train,
Death Railway (Burma Railway) — a train that crosses the Bridge on the River Kwai.
What is the most famous train trip in the world?
The most famous train trip in the world is probably the Venice Simplon-Orient-Express. It's important to note that there are other famous and iconic train journeys around the world, such as the Trans-Siberian Railway, the Rocky Mountaineer in Canada, the Glacier Express in Switzerland, and the Ghan in Australia.
CuddlyNest provides all accommodations to all travelers at the best price. Find unlimited travel inspiration on our blog and social media channels Facebook, Instagram, and Pinterest.
You May Also Like:
20 Countries Where You Can See the Japanese Cherry Blossoms
The 5 Best Temples In Japan
The Ultimate Asia Travel Guide
The 5 Best Sakura Places in Singapore
A Guide To The Best Shopping In Japan
The 6 Best Restaurants In Hiroshima, Japan
The 7 Best Beaches In Japan
A Guide To The Best Shopping In Hong Kong
The Best Time to Visit Bangkok, Thailand
20 Countries Where You Can See the Japanese Cherry Blossoms
The Ultimate Asia Travel Guide
50 Fun & Interesting Facts About India You Should Know About
11 Sacred Attractions Around the World
The Best Ways To Travel From Bangkok To Phuket
3 Ways To Travel From Bangkok To Chiang Mai