Although there may already be many places on your bucket list to travel to in 2022, we suggest browsing through this list of best places to travel to in 2022 by season. The selection of the best vacation, holiday destination ideas include hotel selection with prices, so wherever you go, be it a California holiday with white sand beaches, or a weekend getaway to New York or New Mexico, you have a place to stay.
Best Winter Destinations
Best Spring Destinations
Best Summer Destinations
Best Fall Destinations
Best Winter Destinations 2022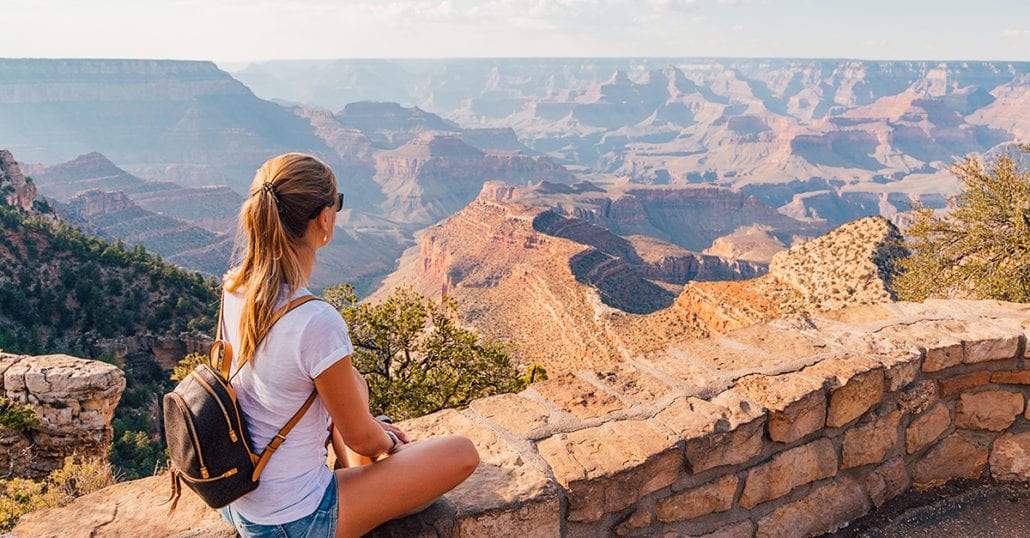 Best Nature Destination: Grand Canyon National Park, United States
If you are one of those travelers who cannot stay idle even during the lockdown, then here you go – visit Arizona! While you may embark on a virtual trip to many national parks and natural reserves, the Grand Canyon should be on anyone's bucket list.  Not only it is the most famous canyon in the world extending 277 miles along the Colorado river – it is also one of the nature parks that offer a great experience for anyone, from families with kids (we recommend Bright Angel Trail) to couples seeking to watch the sunset from the West Rim. Find great travelers deals for hotel stays and a vacation home in Arizona on CuddlyNest now. Do not leave it hanging for the last minute!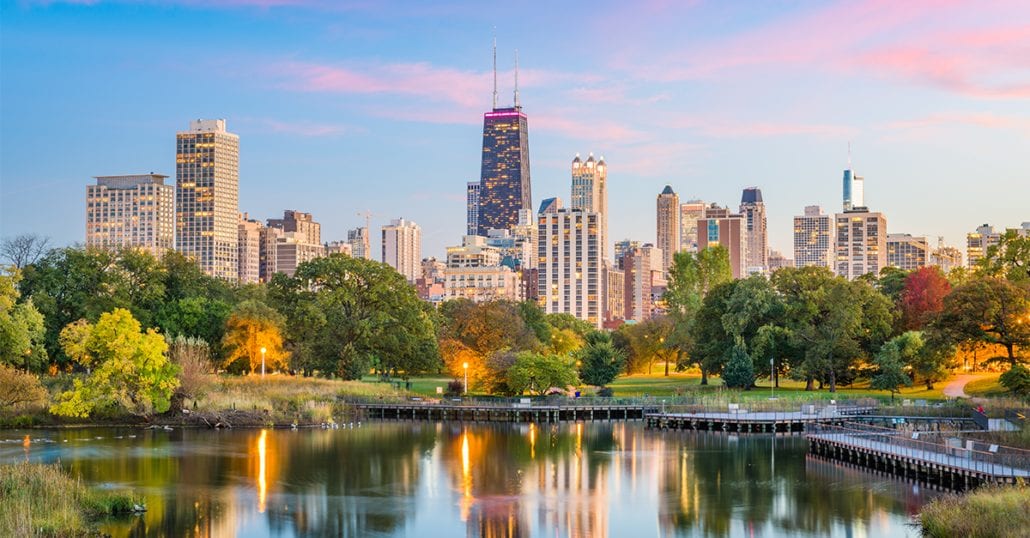 Best City Break: Chicago, United States of America
Either you are taking the Route 66 or the Great River Road trip, or are simply taking a flight to arrive in Chicago, there is plenty to do here in winter. You can skate at the McCormick Tribune Ice Rink in the middle of the city or join the Polar Adventure Days to see Siberian huskies. Read more about fun winter travel ideas in Chicago, or browse the selection of Chicago travel accommodation for booking this winter holiday. Whilst there, do not forget to eat in some of the most beautiful cafes in town!
Best Beach Destination: Anna Maria Island, Florida
While Miami might be a great city break, we suggest you choose some of the more secluded areas as your beach destination this winter. Anna Maria Island, FL tops the best digital nomad and family vacation destination lists as being one of the most affordable resort destinations for beach vacation before in down-season. Enjoy your time on white powdery beaches and splash around in the turquoise water! See Anna Maria Island's best deals on rental room offers on Cuddlynest.
Best Spring Destinations 2022
With spring 2022 being just a few months away, it is time to plan your spring break. Browse around for the best spring break ideas and safe travel tips for traveling in spring 2022.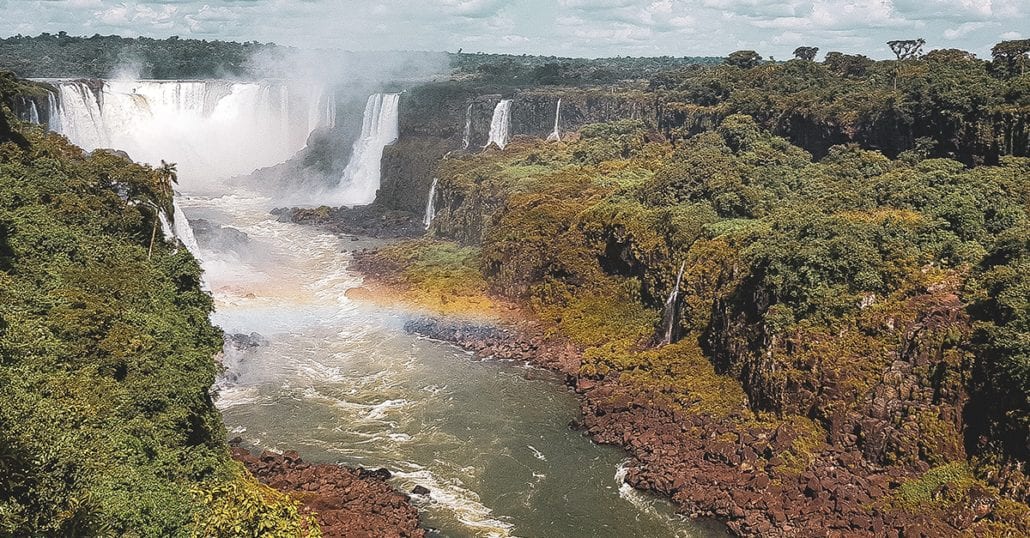 Best Nature Destination: Iguaçu National Park, Brazil and Argentina
Although this site location takes a long flight for those residing in the Northern States, visiting Brazil and Argentina's best nature destinations is a must. Check-off this bucket list item and see the world's largest and most impressive waterfalls on your next vacation! The park is listed under UNESCO World Heritage Sites and with a good reason. Not only you can swim in the waters of Iguazu Falls — you may be lucky to spot a jaguar, a harpy eagle, or a tirica, all of which are threatened or rare species. To find the best hotels, the room stays or vacation homes in Argentina, visit CuddlyNest.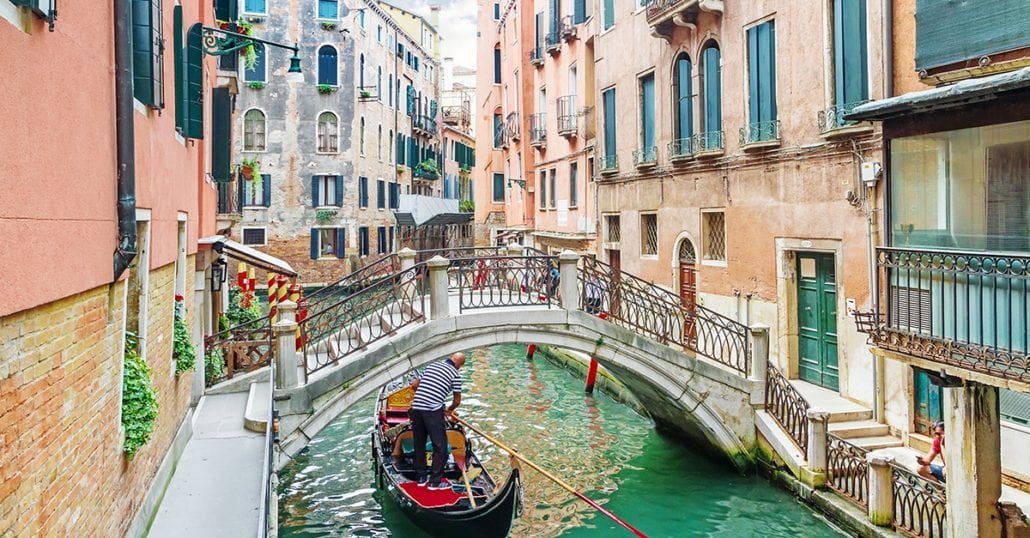 Best City Break: Venice, Italy
If living in Europe, why not plan your visit to spend some time in Venice and give the buzzy life a break when visiting the Dolomite Mountains? This mountain massif in Northern Italy is just 90 miles drive away from Venice to the Dolomites and you can hike here in spring and summer spotting edelweiss flowers and blooming rhododendrons on the way. If you plan to come to Italy in early spring, plan some skiing and read the CuddlyNest guide to ski trip planning. On the other hand, if you are looking for just as beautiful ski resorts at half of the price, consider visiting Balkan ski resorts, where you can ski for under $20 a day. Search for the best resort vacation offers around Venice, and save the top destination room finds for later to secure your booking at the discount price. Cannot decide if Venice is the best vacation city break destination? Read CuddlyNest's guide to the most beautiful spring break destinations and places to visit for Japanese cherry blossom season.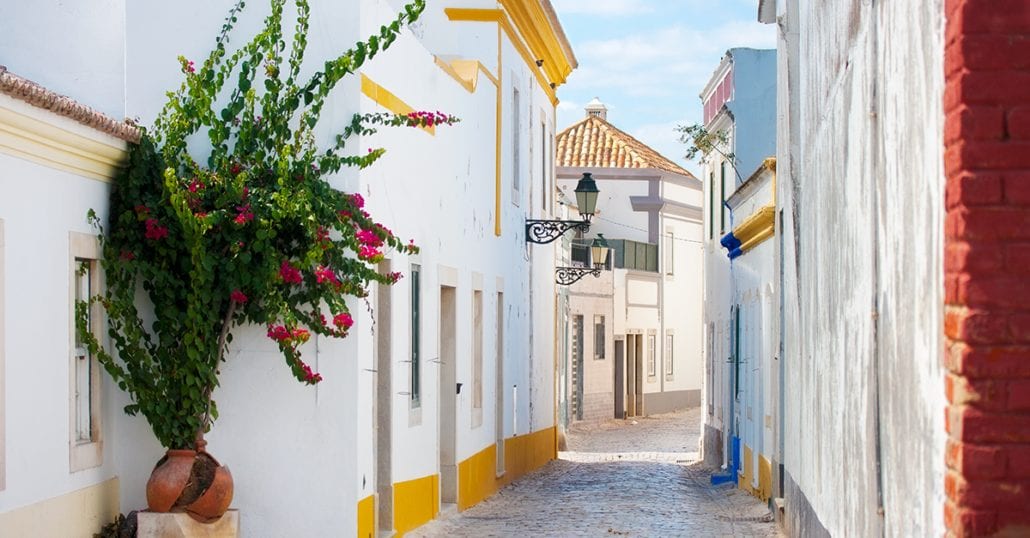 Best Beach Destination: Faro, Portugal
There is no better place to catch some sun than the Southern wine countries. Plan your trip for April, when the weather is good for sunbathing, and see the best deals for hotel resort rooms in Faro. While in Portugal, do not miss out on indulging in the Old World culture – listen to fado, indulge in the mouth-watering pastel de nata, and visit the marvels of century-old architecture in close proximity (such as Tavira Castle and the Fort of Sagres).
Best Summer Travel Destination Ideas for 2022
With Midsummer being celebrated all around Europe,  and Dragon Boat festival gathering millions of spectators in China, kids having summer holidays, and weather treating everybody just right, there is no better time than summer to travel and explore new cultures. No idea where to go? Take a road trip this summer, or plan your travel around these summer traditional festivals.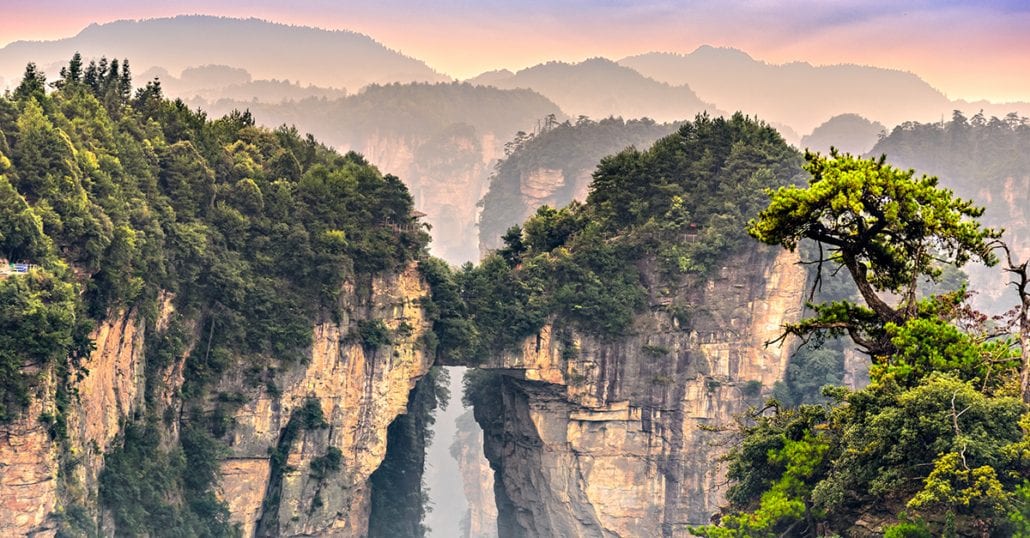 Best Nature Destination: Zhangjiajie National Forest Park, China
To see the fog swaths around the mountain cliffs, go to Zhangjiajie National Forest Park. Located in Hunan province, the park features gigantic pillar-like rocks, so there is no wonder Avatar was shot here. You can even visit Heaven Gate here – the cable car climbs almost 24.50 feet to the top of Tianmen Mountain, at the end letting riders out at the "Gateway to Heaven." To search for hotels and find the top travel deal the best suited to your needs, visit CuddlyNest China hotels and find a stay at one of the lowest rates.
Best City Break: Budapest, Hungary
Want to experience some of Europe's best architecture and culture scenes and just stroll around the city on a budget? Budapest is rightly nicknamed the Paris of the East – you can spend your three days here pampering yourself with the great spa experience of Széchenyi Thermal Baths, visiting the ruin bars, or just relaxing at the St. Margareth's Island fountain while listening to "An der schönen, blauen Donau." Plan your trip now by booking hotel room in Budapest.
Best Beach Destination: Ao Sabai, Koh Muk, Thailand
If you are looking for a warm and fascinating country and enjoy some island hopping, Koh Muk island in Thailand may be just the right place to visit this summer. The beach of Ao Sabai is a little rocky and a little seaweedy – but just at the sweet spot to remind you that nature is at its best as it is. The island itself has a laid back vibe, and unlike elsewhere in Thailand, you can enjoy food in restaurants that are not all owned by resorts. Grab a fresh pineapple shake and set your towel beneath the palm trees to read some book or relax in the warmth, but do not stay long, though, as the place has plenty of wonders to explore – from the Emerald Cave, to Wat Koh Mak Buddhist temples and more. Look for travel deals for Koh Muk and use the Christmas 5-day sale to save huge on your hotel room.
Best Fall Travel Destination Ideas for 2022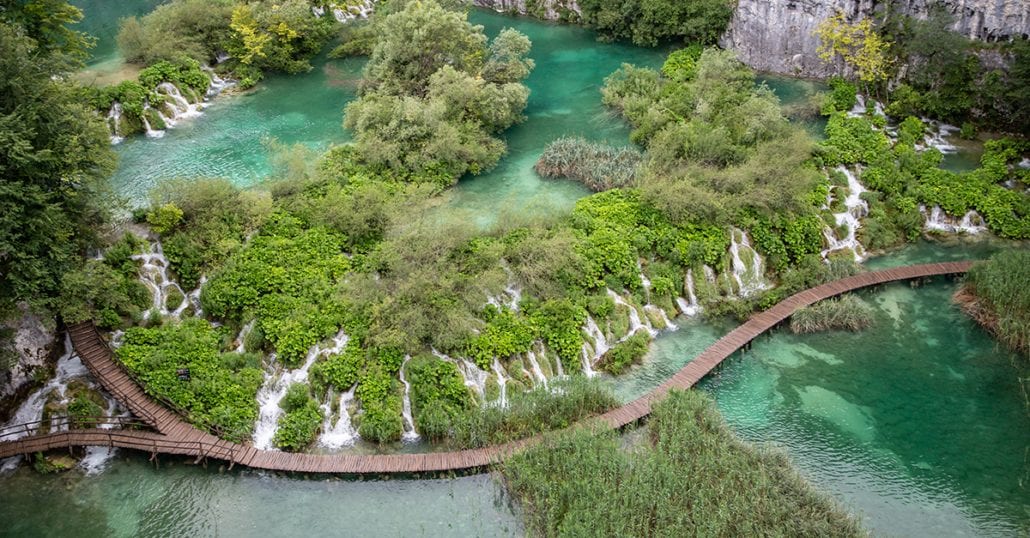 Best Nature Destination: Plitviče Lakes National Park, Croatia
This national park is one of the oldest and largest in the whole of Croatia. Visiting in the Fall to watch the foliage, you can take a road trip from North to South and arrive at the Adriatic coast. taking a road from Zagreb to Split, and visiting some of Croatia's best beaches during the handle season afterward. If you are too far away to visit Plitviče Lakes National park just yet, join the live video stream here. Otherwise, browse some of the most beautiful houses and rental homes in nature in Croatia here.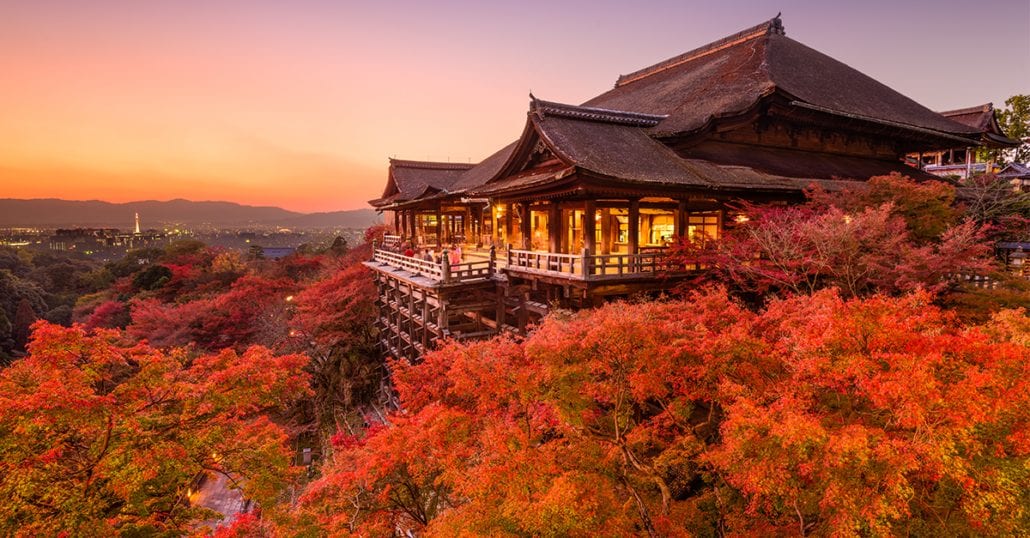 Best City Break: Kyoto, Japan
The ancient capital of Kyoto has it all, one may say: from spectacular historic temples to phenomenal maiko and geisha culture, there is plenty to discover in Japan, Kyoto. And if that would not be enough, the multi-course kaiseki ryori meals and Japanese tea ceremony will teach you how to enjoy your food in an extraordinary way. No more chai-on-the-go? Become more mindful by discovering the cultural and historic center of Japan.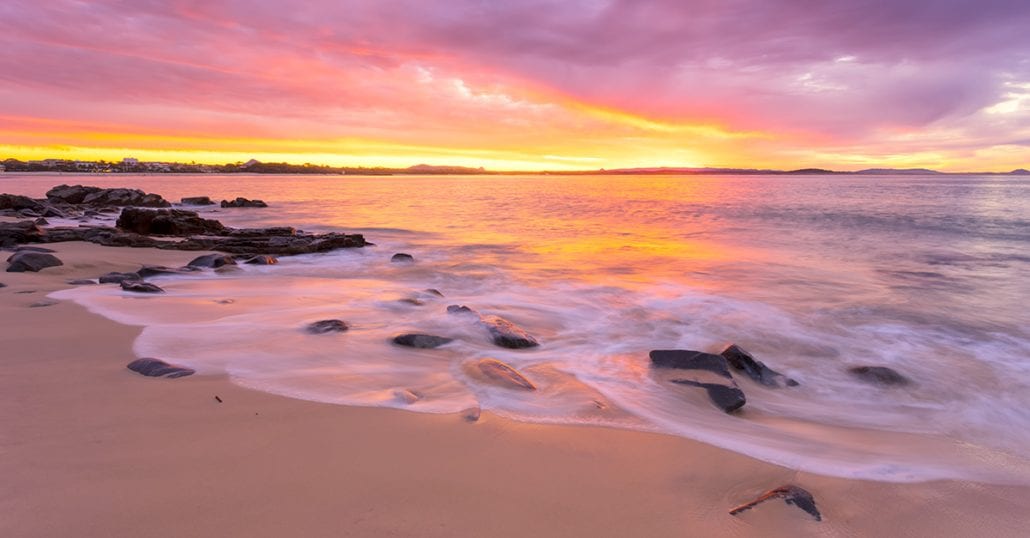 Best Beach Destination: Noosa Main Beach, Australia
Want to visit an English speaking country instead? Consider India, New Zealand, and Australia for your summer getaway.  If you aim for a not so long of a stay, Noosa Main Beach is hands down one of the best vacation spots for Fall.  Visit the Sunshine Coast from September to November or December 2022—it is one of only 10 World Surfing Reserves blessed with the beautiful coastal national park. If you aim for an all-in-one destination, Noosa offers great hikes and canoe rides in the National Park. Plan your travel now, search for resort hotel rooms in Noosa, Australia.
Now that you have added some items to your 2022 travel bucket list, start planning your trip and select your travel dates. Browse the hotel, beach house, and apartment offers on CuddlyNest to take your vacations in 2022 to the next level.
You might also like:
Digital Nomad Visa
Best Cabin Rentals in the United States

Here are some curated readings for you:
Best Cities to Visit in Spain
Best Canary Islands To Visit
Best Christmas Vacations for Families