The United States boasts a wide array of fabulous destinations that are perfect for a memorable summer vacation.
From the majestic Acadia National Park to the sun-soaked shores of Maui, and the vibrant streets of Chicago, there's a range of places that'll have you daydreaming about your next warm-weather adventure.
Here's a handpicked selection of the most amazing summer vacations across the USA.
This comprehensive list includes a wide array of places such as sprawling national parks, quaint small towns, idyllic sandy beaches, vibrant megacities, and more.
Whether you crave adventure, beach relaxation, or cultural exploration, these summer destinations will make your next vacation truly unforgettable. Have a look!
Best Summer Vacation Spots in the USA
Acadia National Park, Maine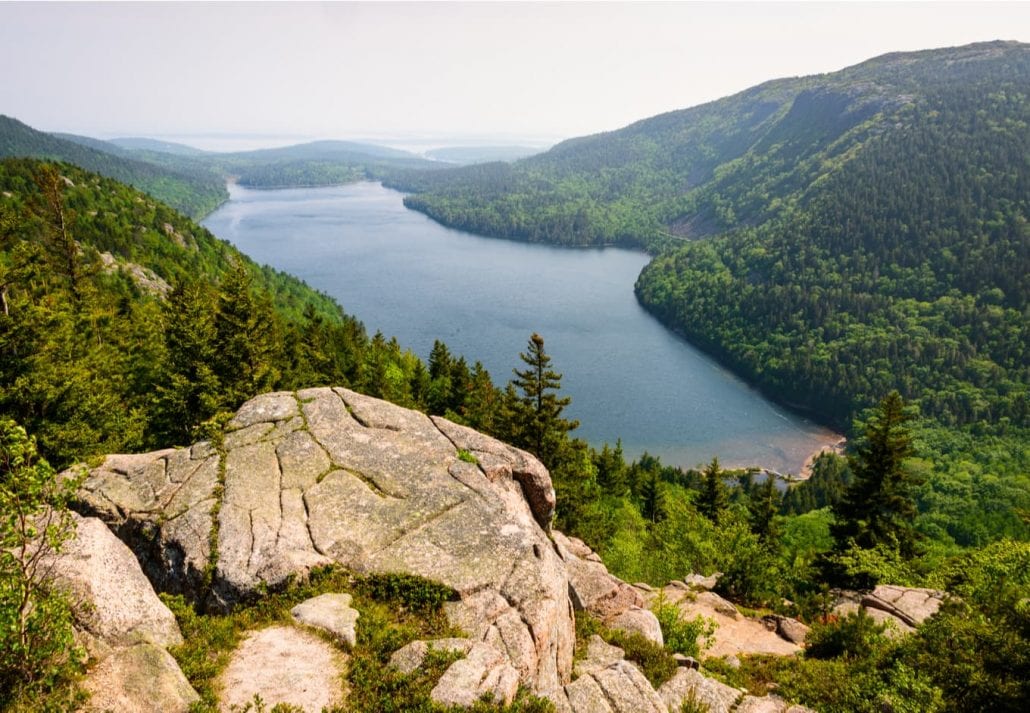 Acadia National Park is a natural wonderland that comes alive during the summertime.
Regarded as one of the best national parks in the USA, the park enchants visitors with its various habitats like dense forests and woodlands, towering mountains, century-old granites, and nearly 64 miles of coastline.
During the summer months of June, July, and August, visitors can hike their way through forests, rugged coastlines, and mountainous peaks.
Over half of its 47,000 acres is stretched across Mount Desert Island, meaning you'll be rewarded with spectacular views.
During the summer, visitors can also go swimming in Sand Beach and Echo Lake Beach, and explore the park's glittering tidepools.
Recommended Read:
The 15 Best National Parks In The World
Bar Harbor, Maine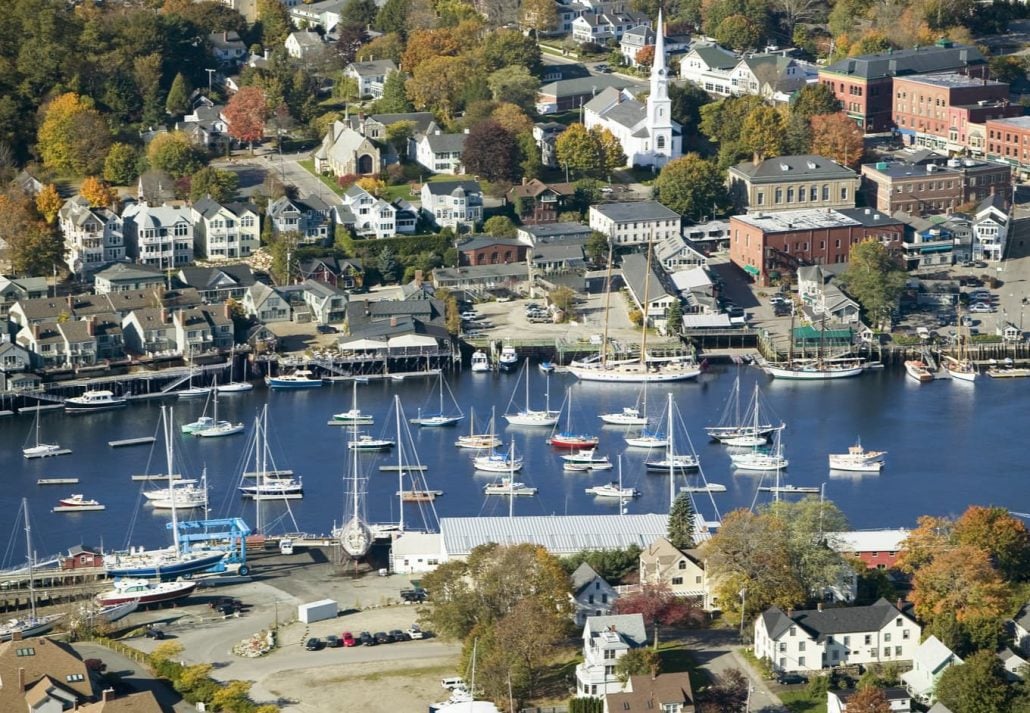 Considered one of the most romantic towns in the USA, Bar Harbor is one of the best summer getaways for couples.
This quaint small town welcomes lovebirds with picture-perfect streets, charming historic homes, spectacular nature views, and an intimate atmosphere.
On a hot summer day, stroll along the picturesque Shore Path, where you can soak up panoramic views of Frenchman Bay.
A scenic sunset cruise is also a prime way of experiencing the immense beauty of the bay.
Go to the Woodlawn Museum, Gardens & Park, a 180-acre historic estate filled with wooded trails, orchards, and gardens.
Walk through downtown Bar Harbor to explore quaint shops, art galleries, and delectable seafood eateries.
Bar Harbor is particularly special during the summer months when the streets come alive with festivals, live music, and a bustling farmer's market.
Myrtle Beach, South Carolina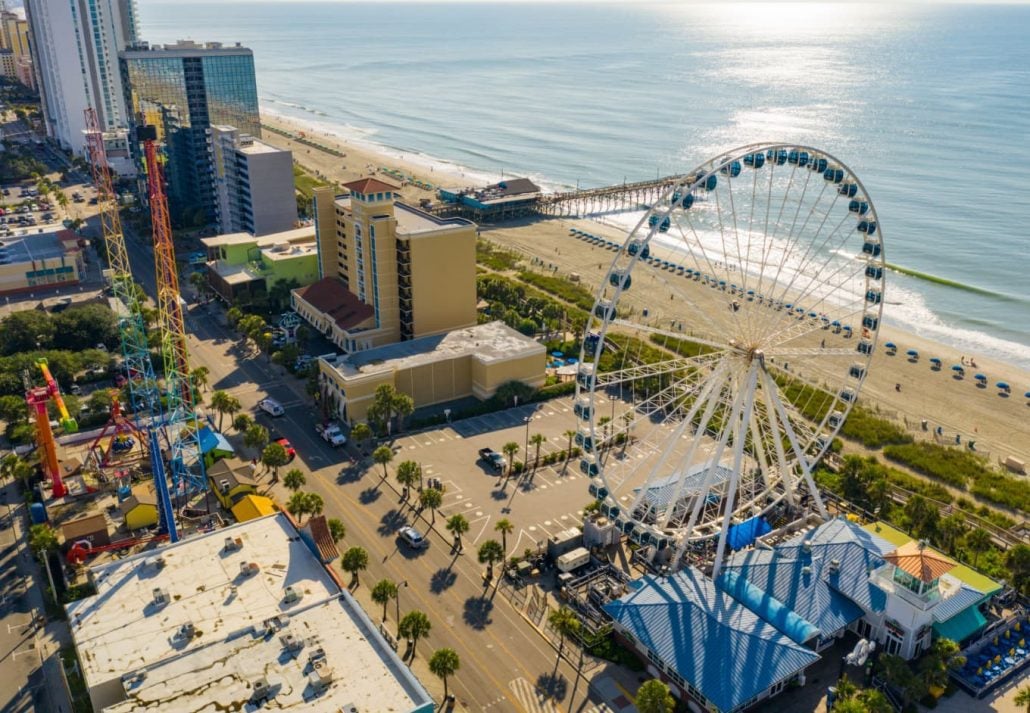 Overlooking the Atlantic Ocean, Myrtle Beach city has everything one could want from summer vacation.
Here, visitors will find beautiful sandy beaches, luminous weather, and a wide array of family-friendly attractions.
The Myrtle Beach main beach has inviting white sand and crystal clear waters, making it the perfect spot to sunbathe or enjoy sports like parasailing, jet skiing, and banana boat rides.
Kids will love visiting Myrtle Beach's Family Kingdom Amusement Park, home to the legendary Swamp Fox wooden roller coaster.
Featuring thrilling water slides, Myrtle Waves Water Park is the perfect place to cool off on a hot summer day.
Sports lovers can't pass up the chance to explore Myrtle Beach's award-winning golf courses, while outdoor enthusiasts will have the best time in the Myrtle Beach State Park, beautifully set among an oceanfront maritime forest.
Recommended Read:
Best Things To Do in Myrtle Beach, South Carolina
Cape Cod, Massachusetts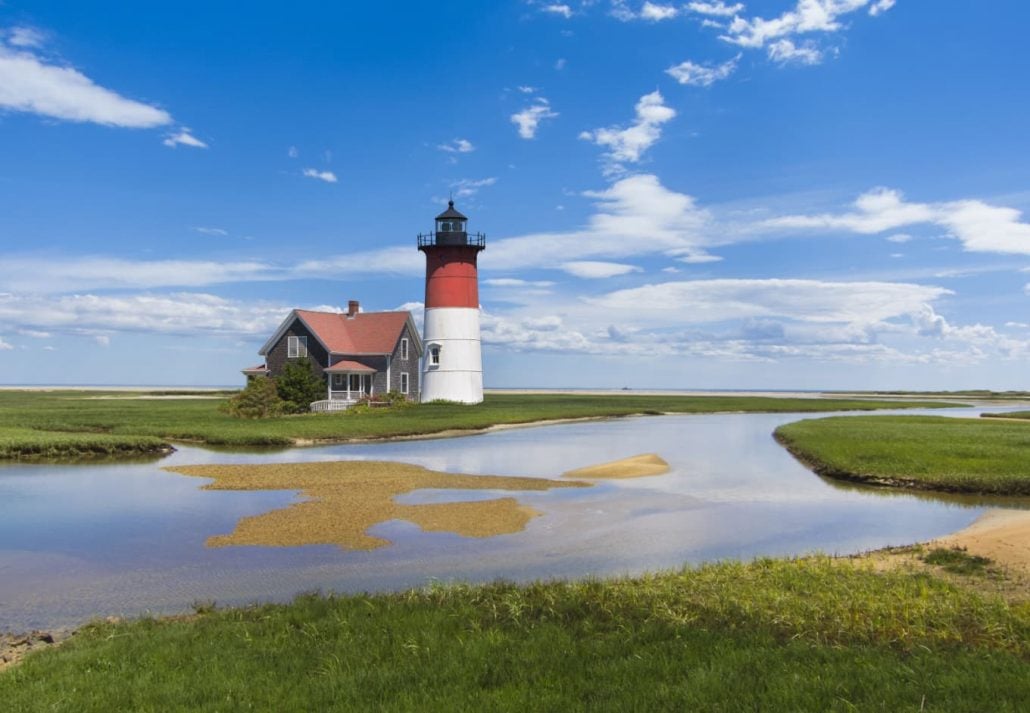 Cape Cod is a coastal paradise located in Massachusetts. This sandy peninsula juts out into the Atlantic Ocean and offers visitors a delightful blend of natural beauty, charming towns, and a laid-back vibe.
Located on the outer portion of the Cape Cod peninsula you'll find the Cape Cod National Seashore. The area encompasses 40 miles of pristine sandy beaches (the Coast Guard Beach is a must-visit), marshes, ponds, and uplands.
Explore the charming lighthouses that dot the Cape Cod coastline, including the Nauset Light, the most famous and photographed monument on Cape Cod.
Cape Cod is also famous for its delicious seafood shacks. Make sure to stop by the iconic Skipper Chowder House, one of the area's oldest waterfront restaurants with pristine views of the Nantucket sound!
Yellowstone National Park, Wyoming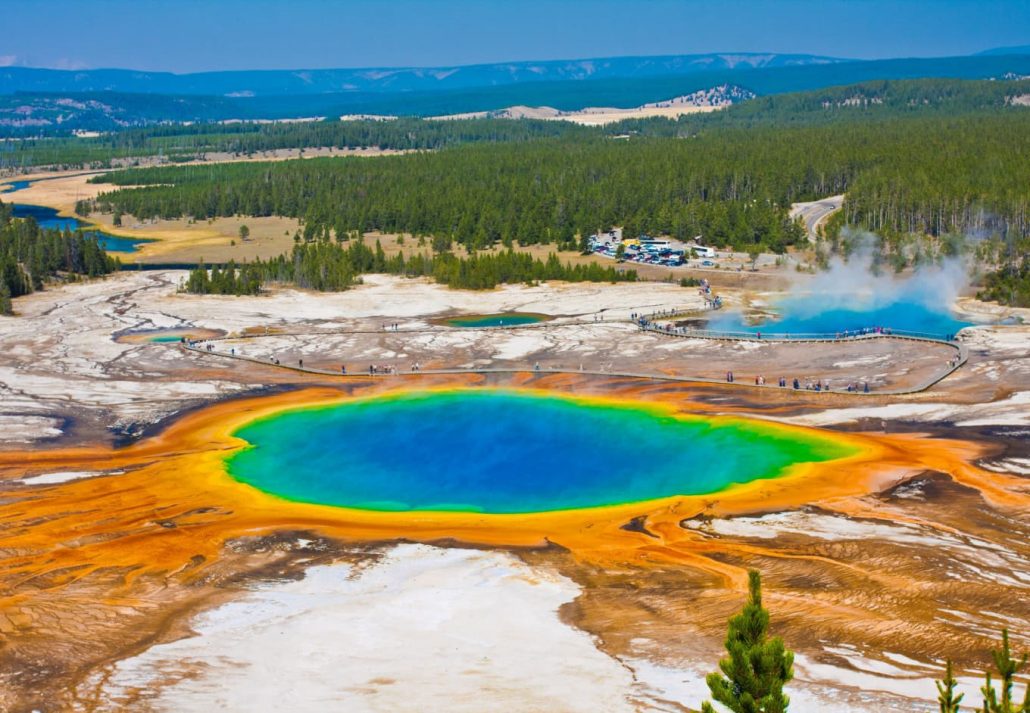 Yellowstone National Park is the ultimate summer getaway for thrill seekers.
Located primarily in Wyoming, this iconic national park stretches into Montana and Idaho, encompassing alpine rivers, stunning canyons, hot springs, geysers, and extensive grasslands.
The park also has a rich variety of wildlife, from grizzly bears and wolves to herds of bison and elk, providing ample opportunities for wildlife viewing and photography.
Visit Yellowstone during the summer season (mid-June to mid-September), which offers the best weather conditions for outdoor adventures like camping, fishing, and boating.
The park is also home to nearly 1,000 miles of hiking trails that wind through breathtaking vistas and awe-inspiring sights that will leave you speechless.
Santa Barbara, California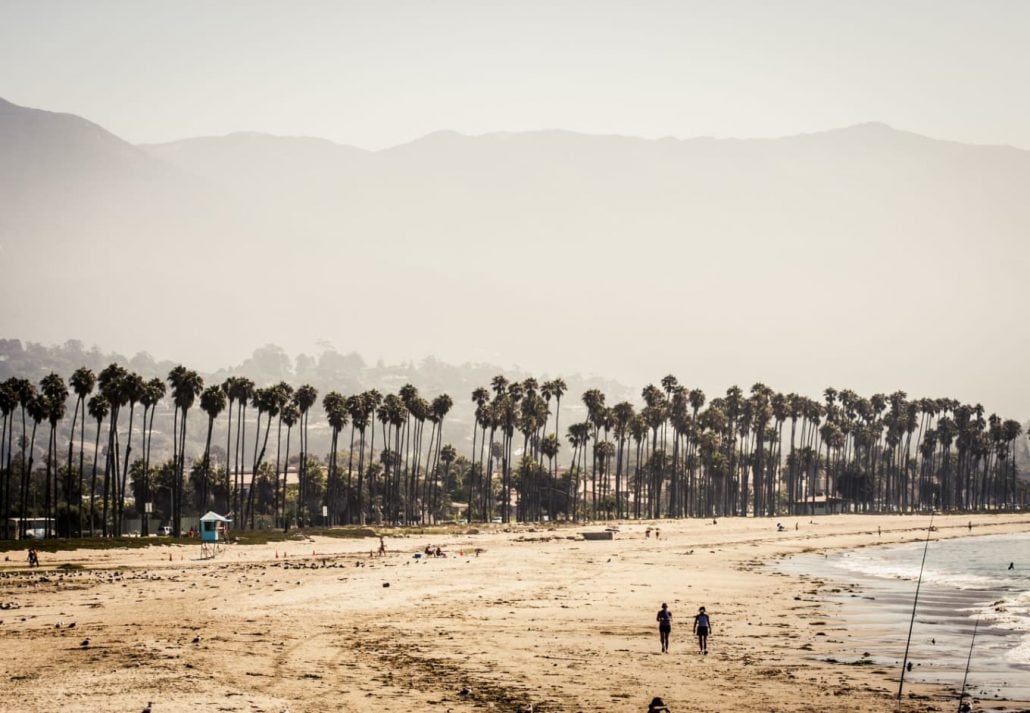 If you're looking for an American summer vacation that includes beautiful beaches, family-friendly attractions, and outdoor activities, Santa Barbara is the place to go.
The city draws visitors from all over the country thanks to its 110 miles of coastline, which is dotted with spectacular beaches that offer both fun and relaxation during the summer.
Visit Butterfly Beach, known for its serene waters perfect for swimming and paddle boarding, and Leadbetter Beach, a popular spot for picnicking, sunbathing, and jogging.
Stop by the 70-acre Santa Barbara Botanic Garden to discover some 5,000 species of native California plants, and walk down Stearns Wharf for amazing views of the Pacific Ocean framed by the Santa Ynez Mountains.
Culture lovers should visit Santa Barbar's world-class museums (Santa Barbara Museum of Art
is one of the best), and the Royal Presidio of Santa Barbara, one of the 4 military outposts built by the Spanish along the coast of Alta California.
Recommended Read:
Things to do in Santa Barbara, California
Best Hotels in Santa Barbara, California
Rocky Mountain National Park, Colorado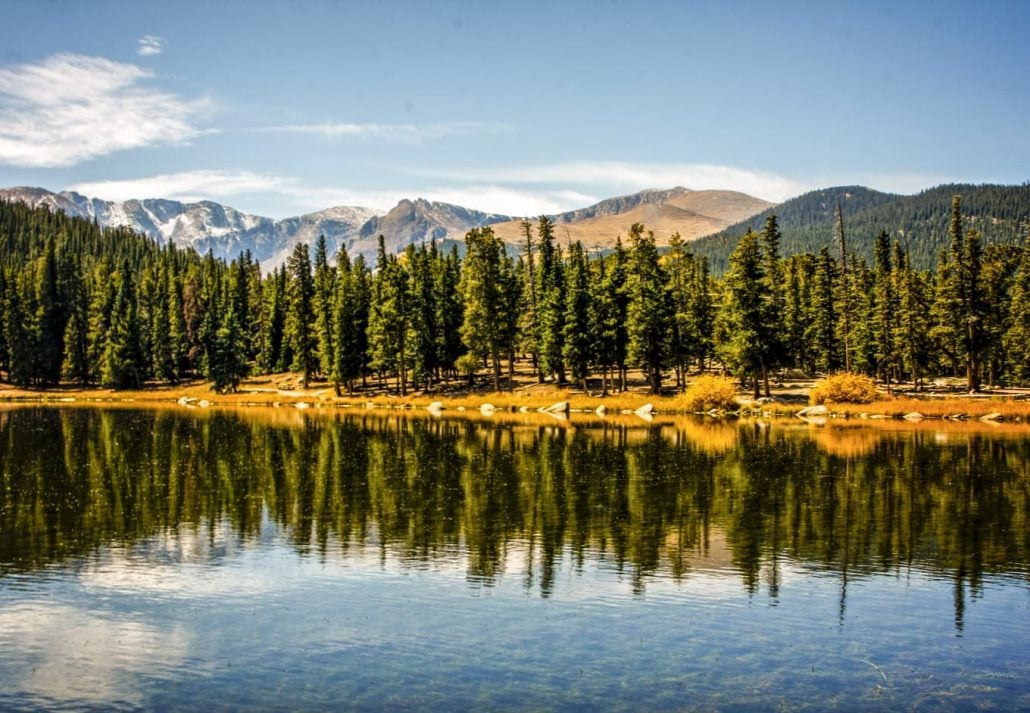 Rocky Mountain National Park (RMNP) is a prime summer destination for outdoor lovers.
Located in north-central Colorado, the park is home to dazzling natural features like protected mountains, alpine tundras, emerald-green forests, and mountain lakes.
Throughout the summer, when the winter snow has melted completely, visitors can explore the park's 355 miles of hiking trails, which range from flat lakeside strolls to steep mountain peak climbs.
There are also scenic drives that meander through the roads of the Rocky Mountains and reward passengers with views of lowland meadows, sparkling rivers, and subalpine forests.
Other activities in the park include wildlife viewing — the Rocky Mountains are home to several endangered creatures like the Canada Lynx, the Mexican Spotted Owl, and the North American Wolverine. —picnicking, stargazing, fishing, and camping.
Recommended Read:
Best Waterfall Hikes in Rocky Mountain National Park
Sequoia National Park, California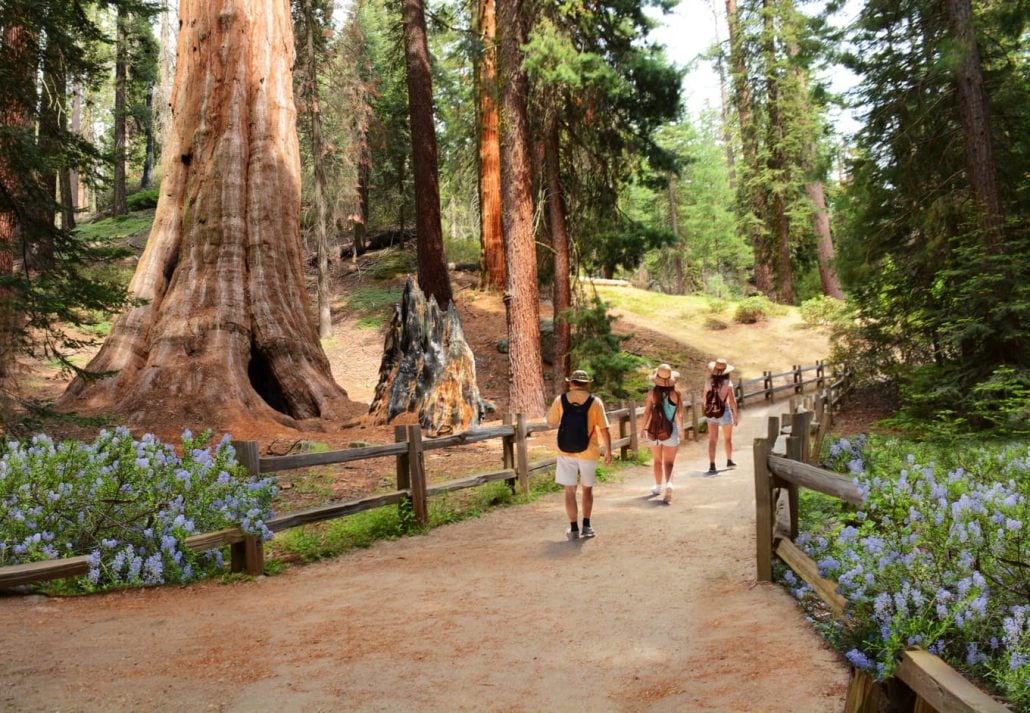 Tucked away in the stunning Sierra Nevada Mountains in California, the Sequoia National Park is a place where adventures abound.
Stretching over 400,000 acres of unspoiled wilderness, the park is known for its massive groves of giant sequoias that can reach heights of 275 feet, making them the largest trees on the planet.
Aside from giant sequoia trees, Sequoia National Park is home to dramatic mountains, crystal clear rivers, towering granite cliffs, and cascading waterfalls.
There are several hiking trails and paved roads that allow visitors to explore the park's unspoiled landscapes.
Before your summer adventure, read this ultimate guide to visiting Sequoia National Park.
Monterey, California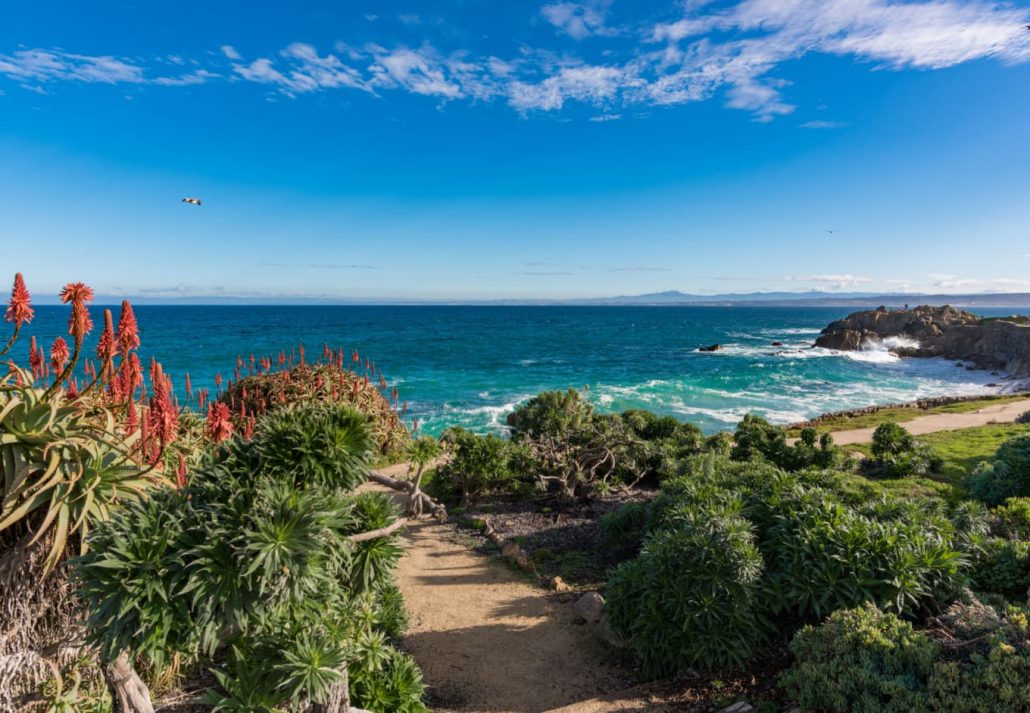 Monterey is a breezy ocean town located on California Coast. The city provides visitors with the chance to enjoy a host of idyllic beaches, making it the perfect place for a summer vacation.
Relax in Lovers Point Beach, the most picturesque cove on Monterey's peninsula, or stop by Monterey State Beach, which is an ideal place for swimming, boating, and fishing.
One of Monterey's top attractions is the family-friendly Monterey Bay Aquarium, where you'll see cute sea otters, penguins, jellyfish, sea lions, and other marine creatures.
Hike the waterfront Monterey Coastal Recreation Trail, which stretches 18 miles from Castroville north to Pacific Grove south, while enjoying the cool summer breezes from the ocean.
Nature lovers can't pass up the chance to visit the Monterey Bay National Marine Sanctuary, home to pristine beaches, serene tide pools, and verdant kelp forests.
Another bucket-list activity here is hiking the Cypress Grove Trail, a scenic coastal pathway where you'll see one of the last Monterey cypress trees remaining on Earth.
Recommended Read:
Things to do in Monterey, California
Panama City Beach, Florida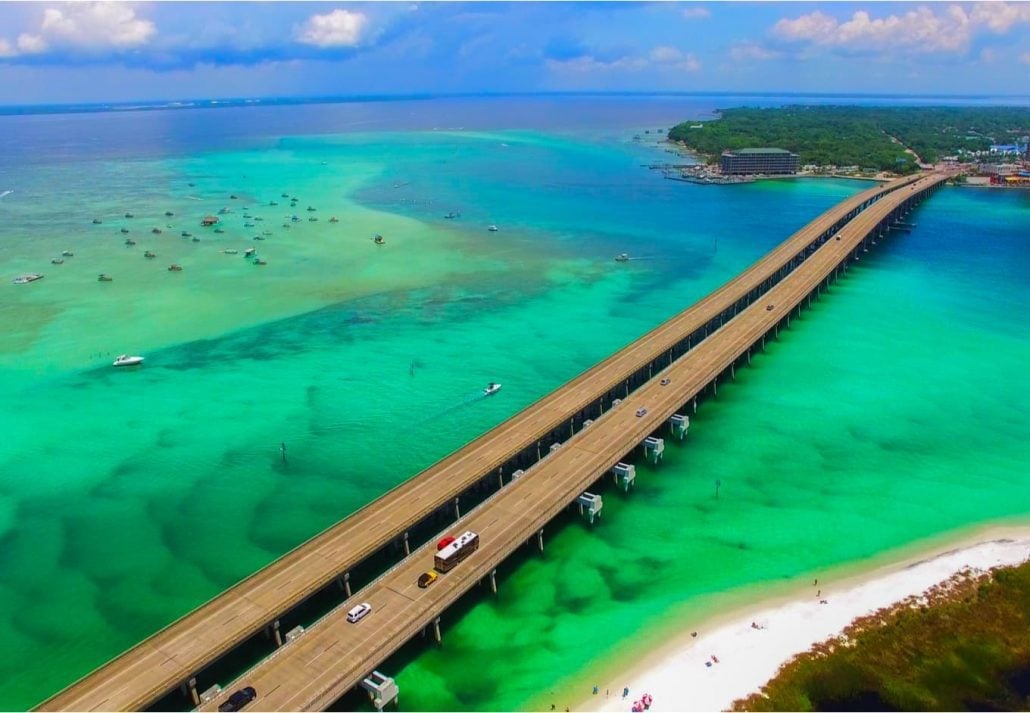 Panama City Beach is an amazing summer destination for beach lovers. Located in a paradisiac area known as the Florida Panhandle, the city is famous for being home to the best clear water beaches in Florida.
One of the top attractions in Panama City Beach is the St. Andrews State Park. Nestled on Florida's Gulf Coast, the reserve is ideal for swimming, snorkeling, kayaking, and paddleboarding.
Another worth-seeing attraction in Panama City Beach the Gulf World Marine Park, where you can spot thousands of marine creatures such as dolphins, sea lions, and even sharks.
Panama City Beach also offers some of the best fishing in the USA. The city has a wide range of charters that can take you out to the Gulf of Mexico for an unforgettable fishing adventure.
Need a break from the beach? Then head to one of the city's amazing seafood restaurants. Bayou Bill's Crab House, known for its locally sourced fish, shrimp, oysters, and Choctawhatchee Blue Crab, is definitely a must-try.
Grand Canyon, Arizona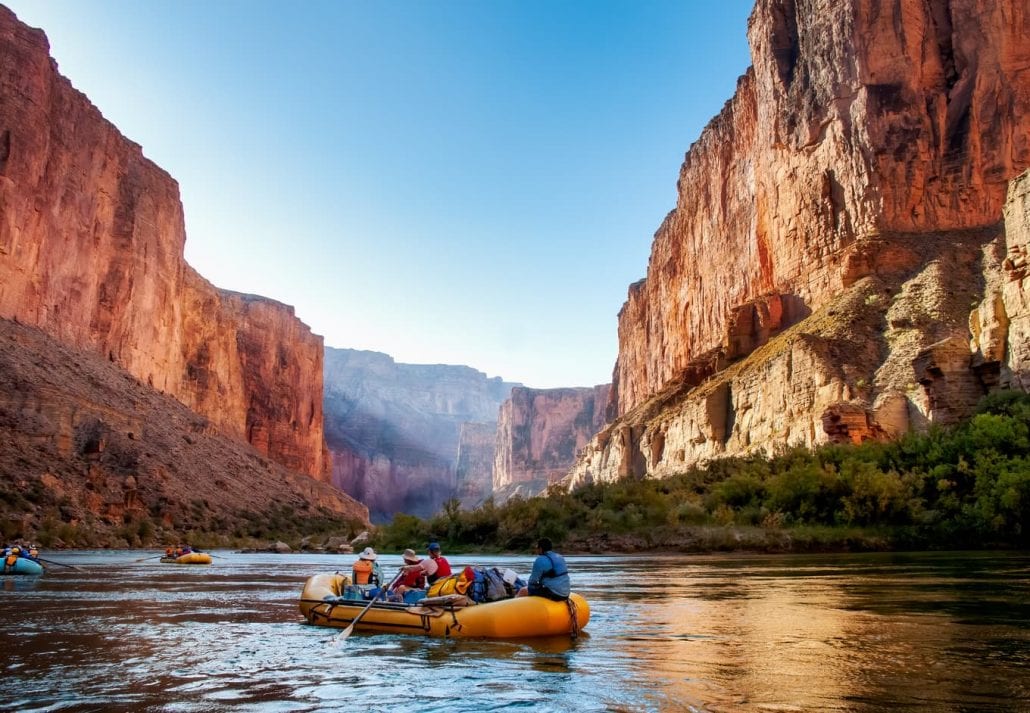 Grand Canyon National Park is one of the country's most beautiful national parks. Located in Arizona, this awe-inspiring nature preserve comprises endless miles of layered bands of red rock that span millions of years.
The park's most prominent feature is the Grande Canyon, a majestic water-carved canyon inhabited by a variety of wild creatures.
Walking and hiking are the most popular activities for those who visit the Grand Canyon.
While exploring the park on foot, you'll get the chance to see the majestic red rocks framed by the sun-drenched desert.
Visitors will also across almost 500 species of birds, several mammals, amphibians, and reptiles.
Santa Catalina Island, California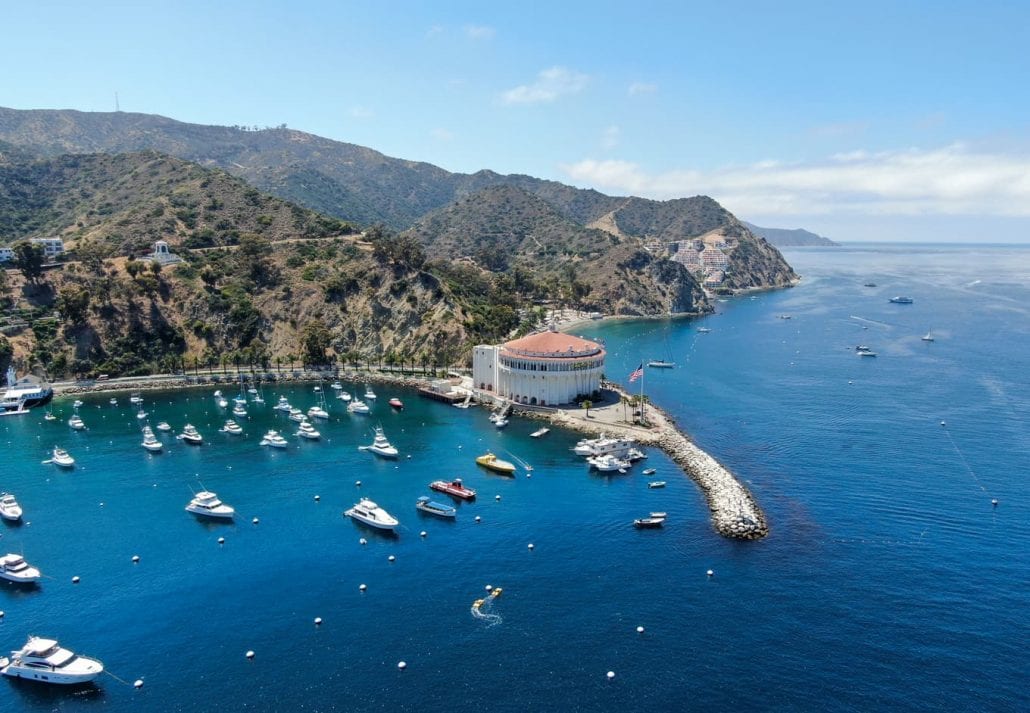 Couples looking for the most romantic getaways in California will love visiting Santa Catalina Island.
Nestled just off the Southern California coast, just a short ferry ride from Los Angeles, the island is renowned for its pristine beaches, crystal-clear waters, and a laid-back atmosphere that will transport you to a world of relaxation and natural beauty.
One of Santa Catalina's most famous attractions is the charming town of Avalon, with its quaint streets lined with boutique shops, and cozy cafes.
If you're looking for the perfect sunset spot, head over to Descanso Beach, where you can sip on a cocktail while taking in breathtaking sunset views.
Couples can also take a private boat tour at night to marvel at the stars from the ocean while sampling some California-produced wine and artisanal cheese.
For adventure seekers, zip-lining through the island's lush canyons or taking a thrilling boat tour to spot dolphins and whales are popular activities.
Lake Placid, New York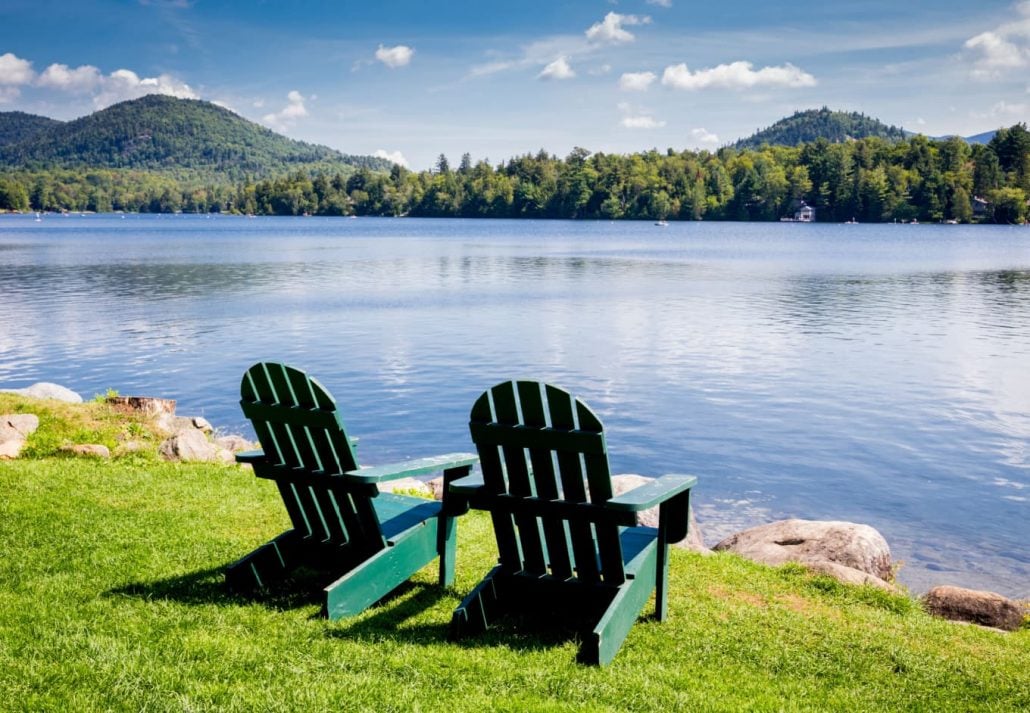 Located in the mighty Adirondack Mountains, in New York, Lake Placid is one of the best lake vacations in the United States.
During the summer, this quaint town dazzles visitors with its majestic nature views and fresh, mountain air.
The centerpiece of the city is the namesake Lake Placid, a majestic crystal-clear lake where you can enjoy activities like kayaking, paddleboarding, and boat riding surrounded by the commanding Adirondacks.
Another must-visit place is the High Falls Gorge, a 22-acre privately owned nature park featuring trails that bypass four majestic waterfalls.
For outdoor enthusiasts, the High Peaks region provides an array of hiking trails with panoramic vistas, including the iconic hike up Mount Marcy, the highest peak in New York.
Recommended Read:
Best Weekend Getaways in New York State
Clearwater Beach, Florida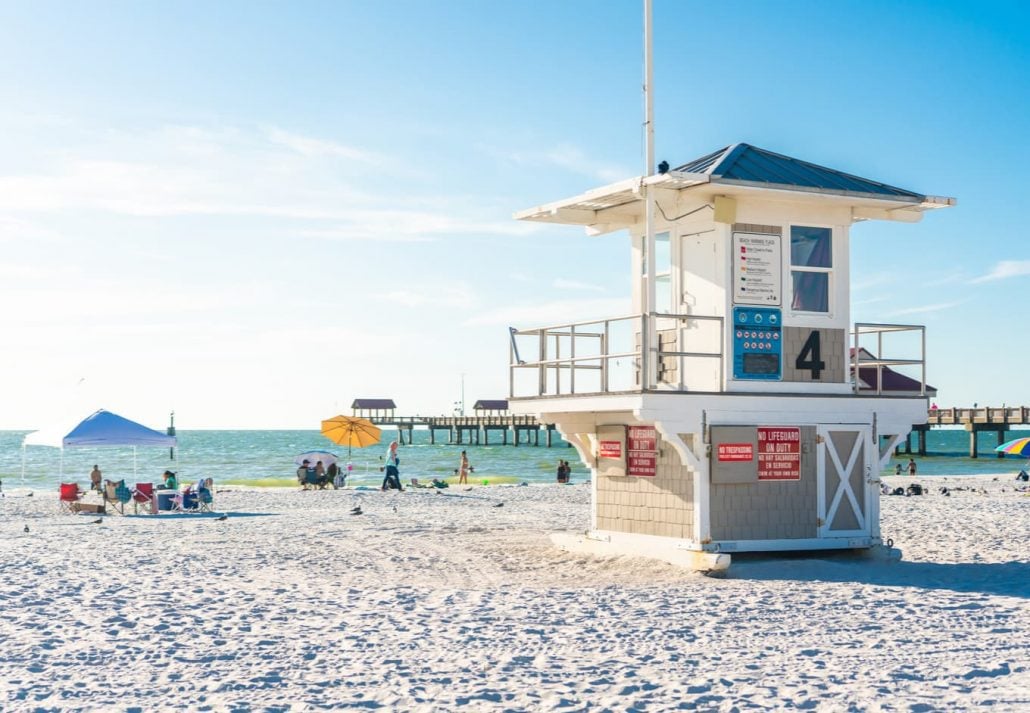 Situated between Tampa Bay and the Gulf of Mexico, Clearwater Beach is considered one of the best beaches in the United States.
It has inviting white sands where visitors can sit back and relax, and gentle turquoise waters that are perfect for swimming, parasailing, kayaking, and paddleboarding.
The beach is located in Clearwater, a charming coastal town that is also worth exploring. Go to
Pier 60, home to one of the largest beach playgrounds on the Gulf Coast, and visit the Clearwater Marine Aquarium, where you'll see several rescued animals like sea turtles and dolphins.
Don't forget to take a pleasant summer stroll on the Beach Walk Promenade, a palm-lined pathway that offers the most show-stopping view views of Pier 60.
Maui, Hawaii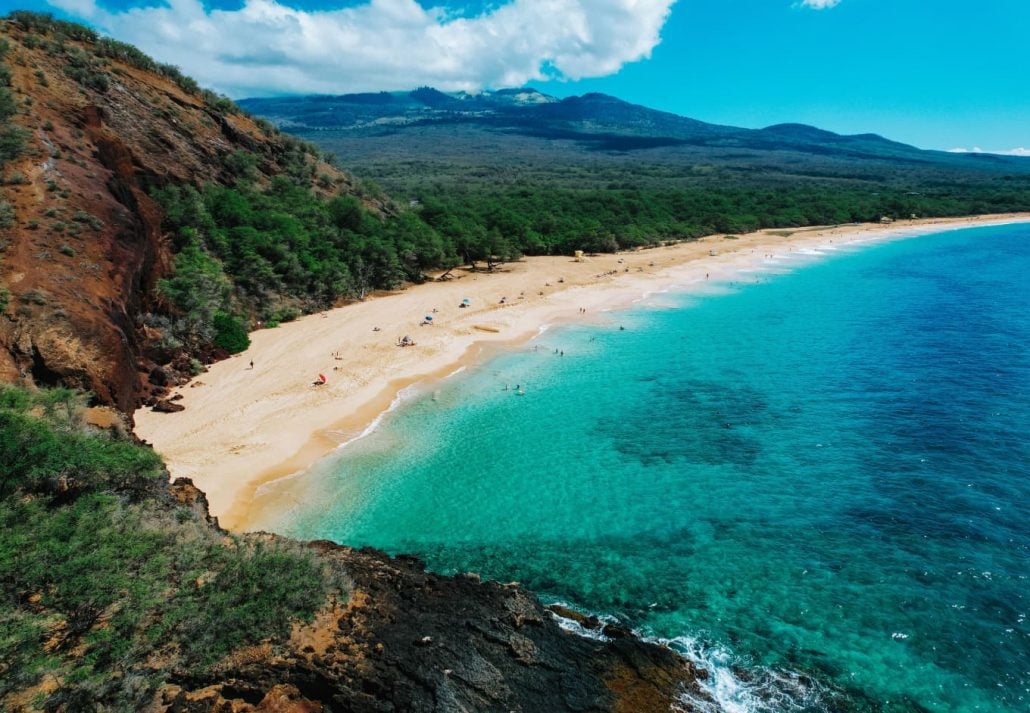 Summer travelers dreaming of an idyllic nature escape will have the best time in Maui.
The second-largest Hawaiian Island is known for its impressive landscape that encompasses lush forests, tropical beaches, and volcanic formations.
Explore Maui's 120-mile coastline, which is punctuated by beautiful beaches, and go snorkeling in the Honolua Bay Marine Reserve to see spinner dolphins, many different types of coral, and sea urchins.
Visit Turtle Town for a chance of spotting the adorable Hawaiian green sea turtles, and drive around the mighty West Maui Mountains to soak up Maui's beauty.
No trip to Maui is complete without watching the sunset from the summit of the Haleakalā Crater. The crater rises 10,023 feet above the Pacific Ocean, offering show-stopping views of Hawaii's coastal areas.
Recommended Read:
Mackinac Island, Michigan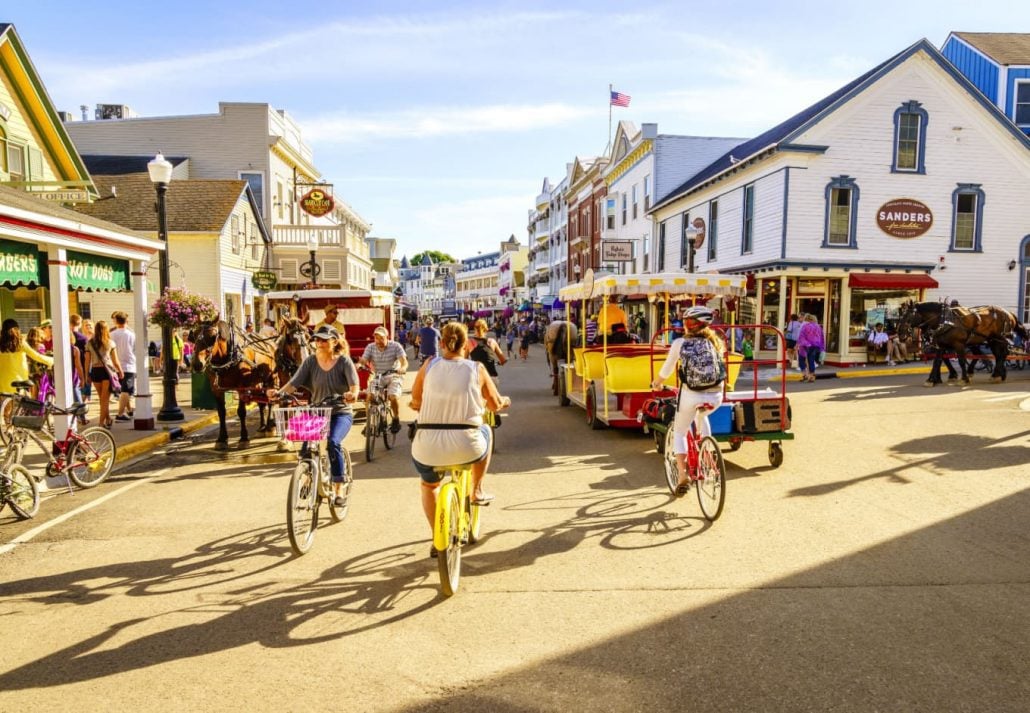 Mackinac Island is a captivating destination in the Great Lakes region of Michigan. This charming island is known for its timeless beauty, historic charm, and unique transportation policy that prohibits motor vehicles, creating a peaceful and nostalgic atmosphere.
During a summer trip to Mackinac Island, visitors can tour the island's scenic coastal paths and wooded trails by bike, or hike along the coastline to enjoy stunning panoramic views of Lake Huron.
A visit to Fort Mackinac is a also must, as the monument allows you to immerse yourself in the island's rich military past and enjoy captivating reenactments.
For outdoor enthusiasts, the island offers opportunities for kayaking, paddle boarding, and fishing in crystal-clear waters.
Glacier National Park, Montana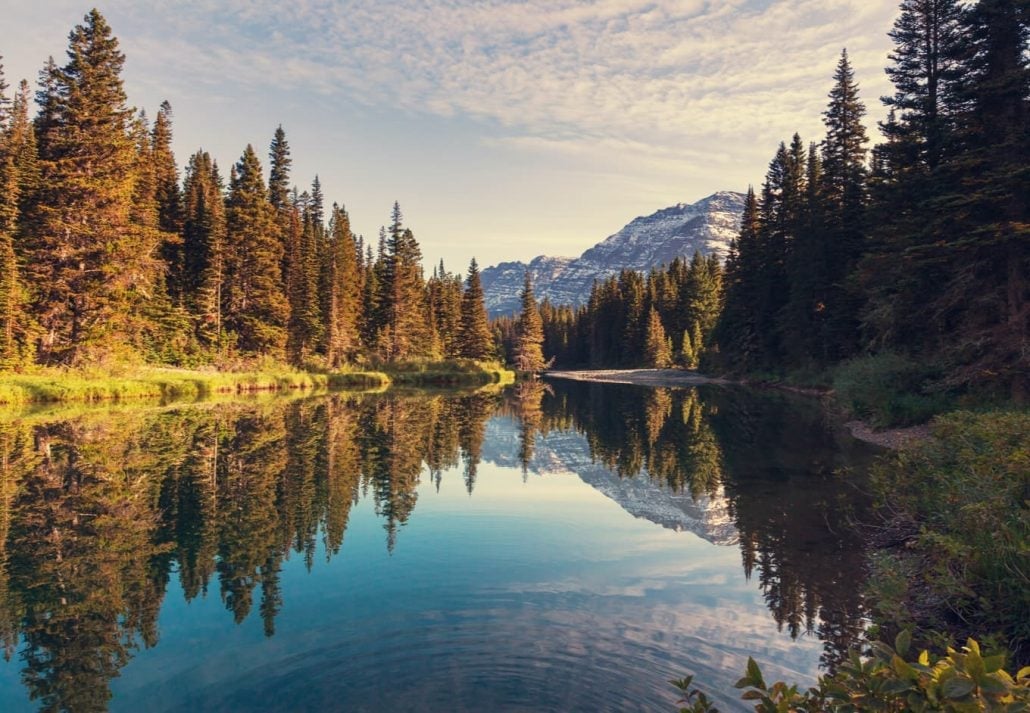 Glacier National Park, in Montana, is an achingly beautiful destination filled with snow-capped mountains, alpine meadows, turquoise lakes, and spectral forests.
Featuring endless miles of otherworldly trails for all levels, the park is a mecca for hikers. They'll have the chance to explore the wilderness and witness stunning vistas at every turn.
While walking throughout the park, hikers will stand in awe of the massive local glaciers, which began forming millions of years ago.
Wildlife enthusiasts will delight in the chance to spot iconic animals such as grizzly bears, mountain goats, and elk roaming freely in their natural habitat.
The summer months of June through September are the best time to visit Glacier. This is because its weather is pleasant and the famous Going-to-the-Sun Road — a scenic mountain road in the park — is open.
Other exciting activities on offer here include backcountry camping, biking, fishing, and boating.
Asheville, North Carolina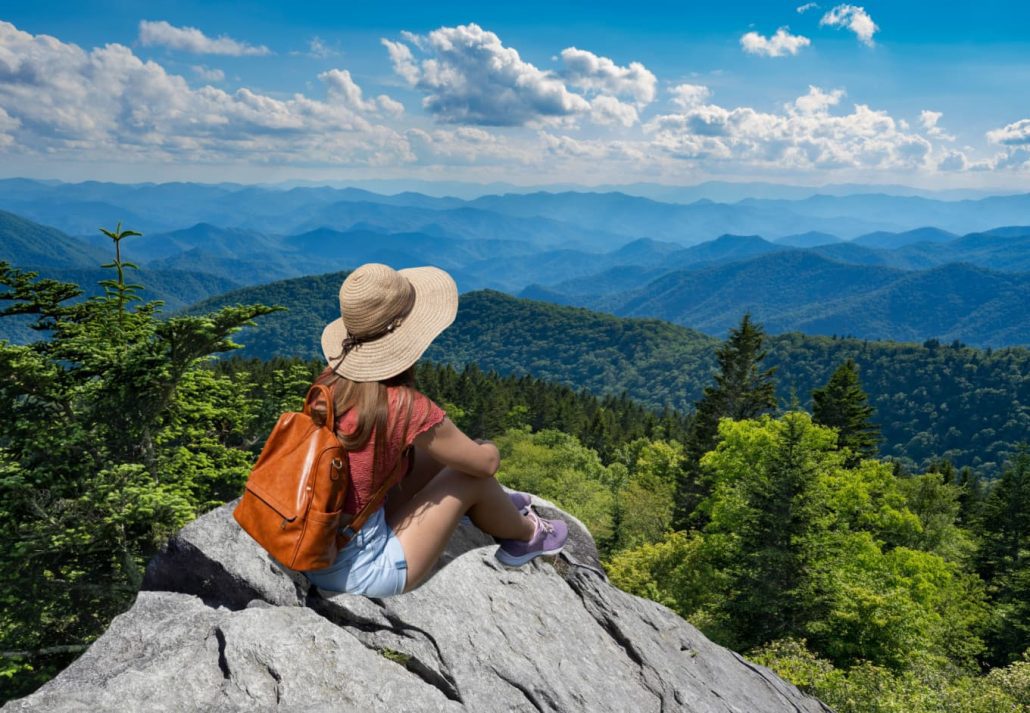 Located in western North Carolina, Asheville is a quaint town with views of the Appalachian Mountains, waterfalls, forests, and more natural wonders.
Visit the dreamy Biltmore Estate, an alluring 8,000-acre historic estate that belonged to the Vanderbilt family, and is the largest privately-owned house in the country.
The mansion is home to a winery, where you can book a tasting with tours with views of their lush gardens.
Nature enthusiasts will appreciate the opportunity to hike along the scenic trails in the nearby Blue Ridge Mountains, including the famous Appalachian Trail.
For a more adventurous experience, try whitewater rafting on the French Broad River or embark on a thrilling zipline tour through the lush forest canopy.
Another bucket list activity in Asheville is driving the Blue Ridge Parkway.
Surrounded by the jaw-dropping Asheville mountains, the drive is considered one of the most beautiful in the United States.
Also visit the Pisgah National Forest, a national park with mile-high peaks, and waterfalls spread over 500,000 acres.
Napa Valley, California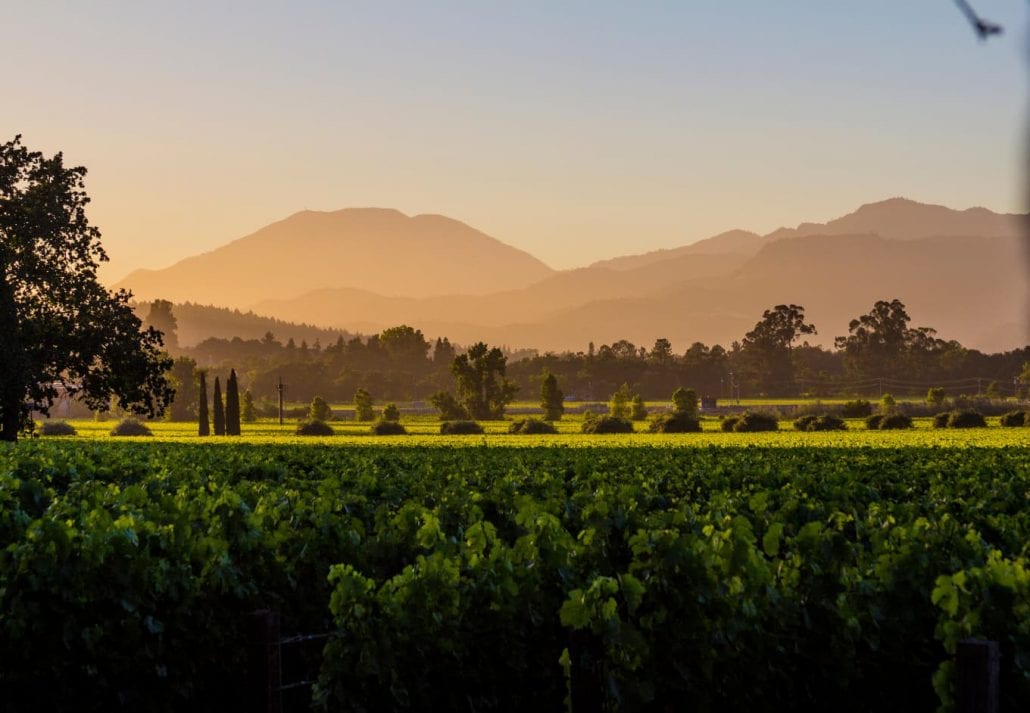 Located north of San Francisco, Napa Valley is a dream summer destination for wine enthusiasts and nature lovers alike.
As you wander through this enchanting region, you'll be captivated by a golden blanket of sun-kissed vineyards (the best in the United States) and an idyllic landscape stretching as far as the eye can see.
The harvest season in Napa is from August through October, making it the perfect season to enjoy an outdoor wine tasting at one of the local wineries.
Visit the family-run Trefethen Family Vineyard to enjoy limited-production wines, including their award-winning Reserve Cabernet Sauvignon, paired with cured meats and local artisan cheeses.
Napa's allure goes way beyond award-winning wineries. The region also has Michelin-starred restaurants, stellar golf courses, and luxurious spas, which are simply perfect for those wanting to pamper and indulge.
During the summer, go on a hot air balloon ride for a breathtaking bird's-eye view of the valley, and rent a bicycle to explore the scenic Silverado Trail on two wheels.
Boston, Massachusetts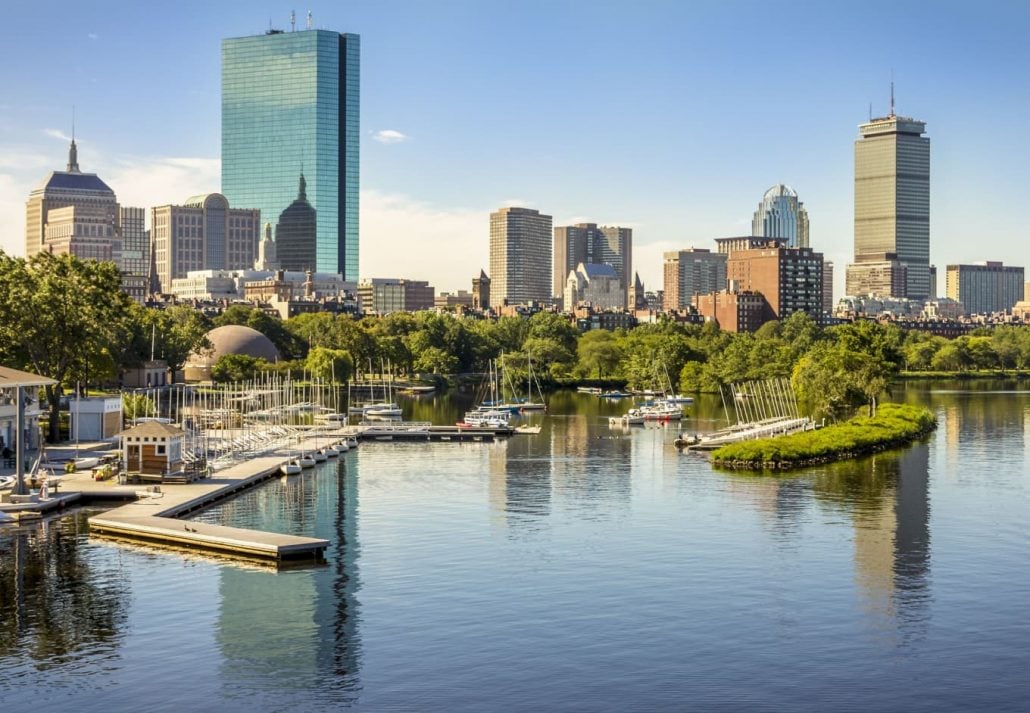 The summer sun casts its warm glow over Boston, and the city truly comes alive with a plethora of exciting activities and events.
Start your adventure by exploring the historic Freedom Trail, one of Boston's most popular attractions.
This 2.5-mile-long path located in Beacon Hill takes visitors to uncover 16 sites that were significant to the history of the United States. You'll get the chance to see the Boston Common, the Old State House, the Faneuil Hall, and Paul Revere's House.
If you're a lover of the great outdoors, take an idle stroll on the lush grounds of the Boston Public Garden, or go hiking on the 114-acre Spectacle Island.
Embrace the city's maritime spirit by taking a whale-watching harbor cruise or hopping on a water taxi to soak in panoramic views of the Boston skyline.
If you're a sports enthusiast, catch a baseball game at the legendary Fenway Park, home to the beloved Boston Red Sox.
Lastly, don't miss out on the vibrant summer festivals, such as the Boston Pops Fireworks Spectacular on the Fourth of July.
Recommended Read:
What To Do In Boston On Your Next Trip
Amazing Free Things To Do In Boston
San Diego, California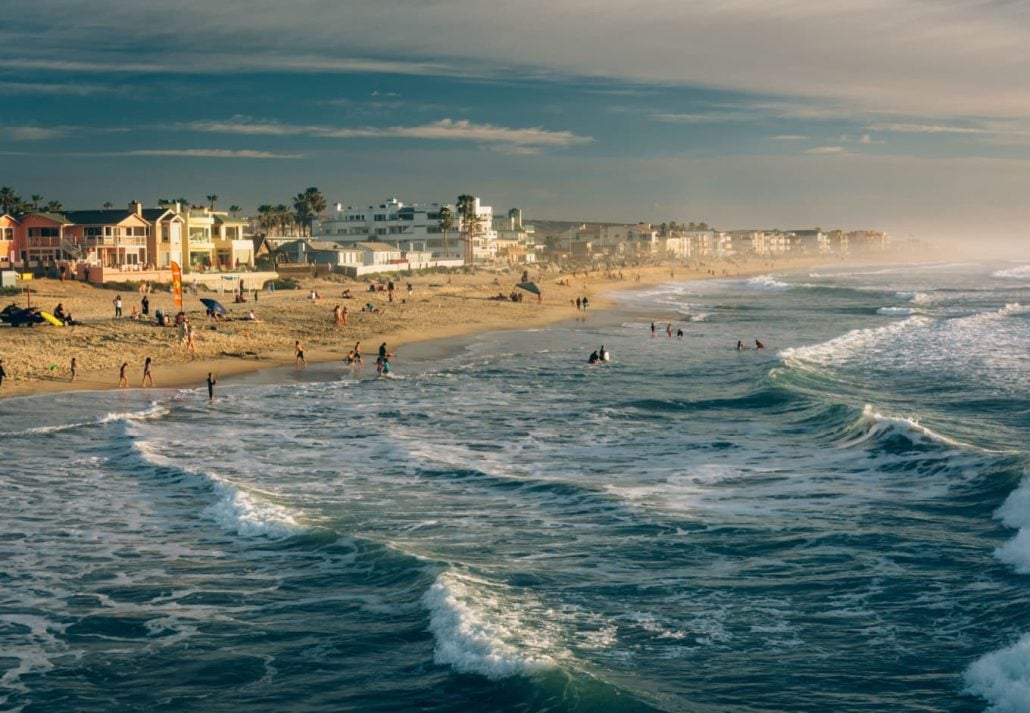 San Diego is one of California's most enchanting summer getaways. The city has 70 miles of coastline with scenic views of the Pacific Ocean, making it the perfect place for a beach vacation.
Visit La Jolla Cove, a small coastal inlet known for its gentle waves, and lounge in Coronado Beach's soft white sand.
This guide to the best San Diego beaches will help you choose the perfect stretch of sand for your summer vacation.
Families will enjoy meeting wild creatures at the famous San Diego Zoo, as well as walking along the lush paths of Balboa Park.
Explore the alluring San Diego Harbor, which offers heartwarming views of the San Diego Bay, and watch a spectacular summer sunset in Point Loma, known for its cliff formations and caves.
Recommended Read:
Most Amazing Things To Do in San Diego
The Best Time To Visit San Diego
The Best San Diego Beach Hotels
Chicago, Illinois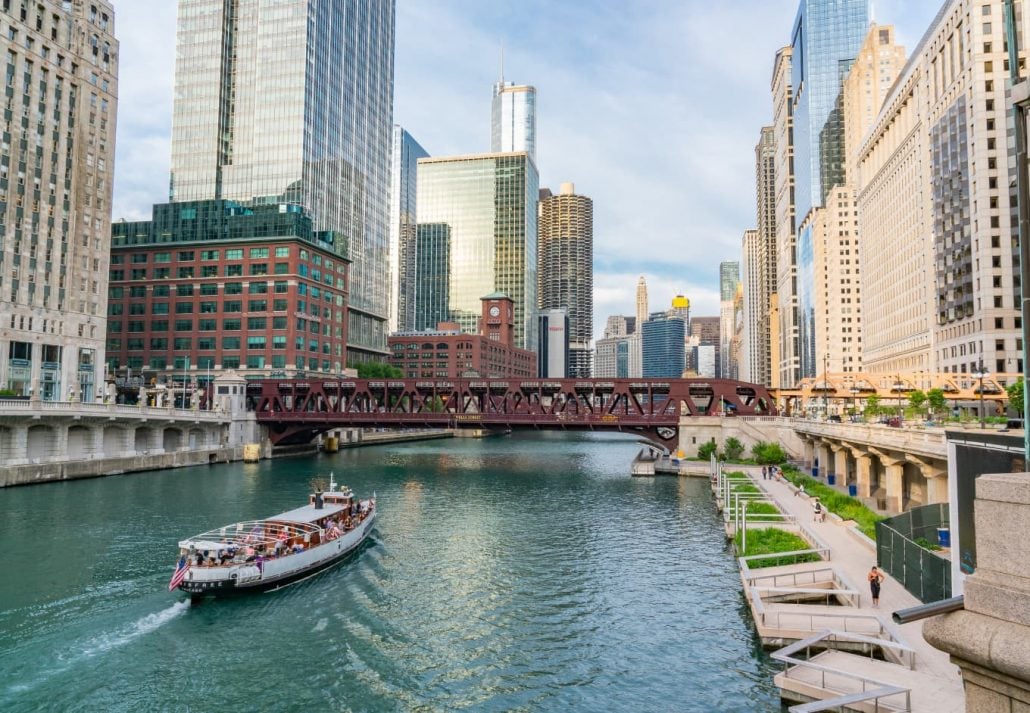 During the summer, Chicago offers a vibrant tapestry of experiences that will leave you in awe.
The warm weather creates ideal conditions for exploring the lush greenery of the city's urban parks. Go for a walk in the famous Millennium Park, home to the iconic Cloud Gate statue (aka "The Bean"), and interactive water fountains where you can cool off.
You can also snoop around the famous Lincoln Park, the largest park in Chicago, and stop by Jackson Park, which features an ornate Japanese garden built in 1893.
Explore Chicago's outdoor attractions like the Navy Pier, a bustling waterfront destination filled with family-friendly places like Chicago Children's Museum, and the 200-ft-tall wheel s Centennial Wheel.
Visit the outdoor gardens of the Garfield Park Conservatory, and enjoy Chicago's vibrant summer events like the Grant Park Music Festival, and the Chicago Blues Festival.
Portland, Oregon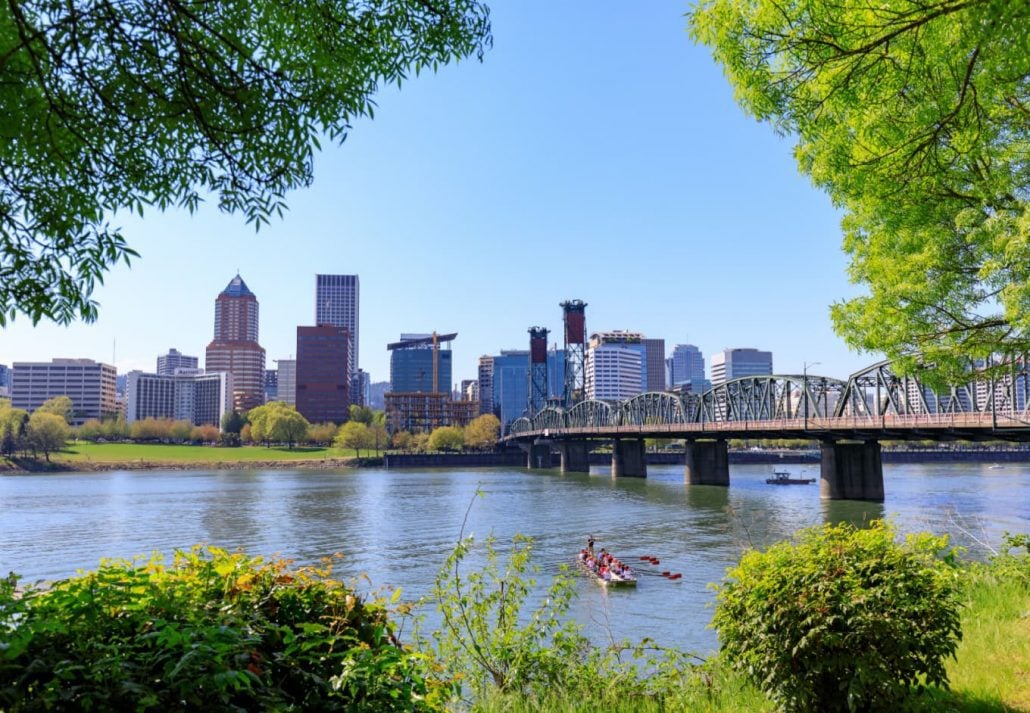 Portland might be a bustling metropolis, but the city is also filled with botanical gardens, miles of nature trails, and lush parks that provide visitors and locals with the perfect retreat during the summer.
Start your adventure by exploring the lush wonderland of Washington Park. You can wander through the enchanting Japanese Garden or marvel at the vibrant blooms in the International Rose Test Garden.
Take a leisurely stroll or rent a bike and explore the scenic paths along the Willamette River, immersing yourself in the city's stunning waterfront views.
Embrace Portland's culinary scene by visiting the city's famous food trucks that offer a delightful array of international flavors (we recommend Tito's Taquitos and Yoshi's Sushi).
Quench your thirst by exploring the city's renowned craft beer scene, hopping from one local brewery to another.
For a cultural experience, catch a performance at the Oregon Shakespeare Festival or enjoy live music at one of the city's vibrant outdoor venues.
Visit Powell's City of Books, the largest used and new bookstore in the world, and explore Portland's quirky neighborhoods like Alberta Arts District and Hawthorne, home to eclectic boutiques and trendy local bakeries.
Outer Banks, North Carolina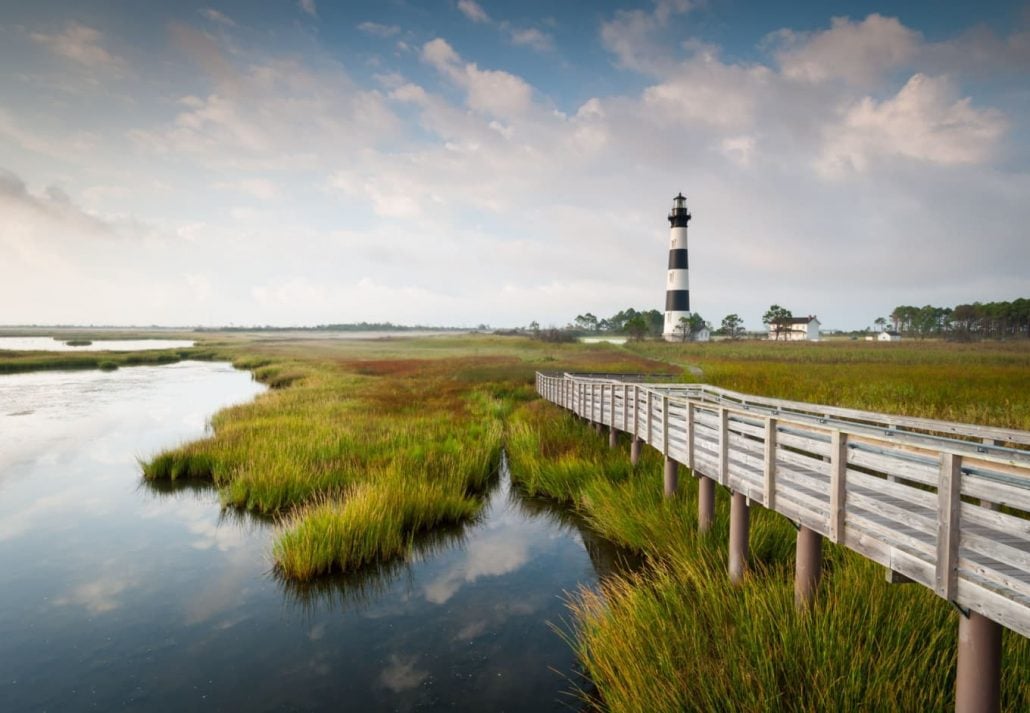 Nestled along the picturesque coastline of North Carolina, the Outer Banks is a true summer paradise that beckons beach lovers and adventure seekers alike.
While visiting this stunning stretch of barrier islands, you can visit an array of pristine sandy beaches to bask in the warm sun and listen to the soothing waves of the Atlantic Ocean.
Spend a relaxing day at Corolla Beach, known for its wide sandy shores and its famous wild horses.
Be sure to also visit Nags Head Beach, where you can enjoy activities like swimming, surfing, fishing, or simply relaxing under the sun.
Dive deep into the area's rich maritime history by visiting the iconic Cape Hatteras Lighthouse, the tallest brick lighthouse in the United States at 198.49 feet tall.
For a dose of adventure, go hang gliding in Jockey's Ridge State Park, where you can soar above the tallest living sand dune system on the Atlantic coast.
Don't miss the chance to indulge in fresh seafood, one of Outer Banks' specialties. For some perfectly cooked shrimp and scallops, head to Blue Moon Beach Grill, in Nags Head.
Virginia Beach, Virginia
Virginia Beach is the ideal summer destination for travelers seeking a cheap beach vacation.
Located where the Chesapeake Bay meets the Atlantic Ocean, this charming coastal city has 38 miles of shoreline filled with tantalizing beaches.
One of the top beaches in Chesapeake Bay is "Chic's Beach" (aka Chesapeake Bay Beach), which has gentle waters perfect for swimming and flat, golden sand.
You'll also find a collection of idyllic beaches in the False Cape State Park, one of the last remaining undeveloped areas along the Atlantic coast.
Regarded for its untouched wilderness, the park also boasts dunes, woodland, farm fields, salt marsh, and maritime forest that can be explored through guided kayak trips, and hiking.
Visitors to Virginia Beach will also enjoy scenic boat tours in the Atlantic, and idly wander along the Virginia Beach Boardwalk, which offers unparalleled views of the ocean.
Last, but not least, go on a kayak tour of the Back Bay National Wildlife Refuge. You'll get the chance to spot hundreds of species of birds, reptiles, amphibians, mammals, and fish.
FAQ
Where is the coolest place in the US during summer?
The Top 10 Cool Weather Summer Vacations In The USA:
Seattle, Washington
Portland, Oregon
Cannon Beach, Oregon
San Francisco, California
Monterey, California
Fairbanks, Alaska
Olympic National Park, Washington
San Jose, California
Buffalo, New York
Grand Rapids, Michigan
What are the best places for summer vacations in the USA?
25 best summer vacation ideas in the USA:
Acadia National Park, Maine
Bar Harbor, Maine
Myrtle Beach, South Carolina
Cape Cod, Massachusetts
Yellowstone National Park, Wyoming
Santa Barbara, California
Rocky Mountain National Park, Colorado
Sequoia National Park, California
Monterey, California
Panama City Beach, Florida
Grand Canyon, Arizona
Santa Catalina Island, California
Lake Placid, New York
Clearwater Beach, Florida
Maui, Hawaii
Mackinac Island, Michigan
Glacier National Park, Montana
Napa Valley, California
Boston, Massachusetts
San Diego, California
Chicago, Illinois
Portland, Oregon
Outer Banks, North Carolina
Virginia Beach, Virginia
What states are cool during the summer in the USA?
The cooler U.S. states in the summer are:
Alaska
Pacific Northwest (Washington and Oregon)
Colorado
Maine
Vermont
Montana
Are there summer vacations in the USA?
Yes, summer vacation is a common practice in the United States. Summer break typically starts in late May or early June and extends through August. The exact duration of summer vacation can vary depending on the school district or educational institution.
Browse. Book. Stay.
CuddlyNest provides all accommodations to all travelers at the best price. Find unlimited travel inspiration on our blogs and our social media channels Facebook, Instagram, Pinterest
You May Also Like:
The 10 Most Romantic Things To Do In Orlando, Florida
The 10 Best Street Food Cities In The USA
The 13 Most Romantic Towns In The USA
The 10 Best Spas & Wellness Retreats In The US
The 10 Most Amazing Lake Vacations in the U.S.
The 15 Best Long Weekend Getaways In The US
The 10 Most Romantic Weekend Getaways In The U.S.
The 7 Best Cheap City Breaks in the USA