Miami is undoubtedly one of the most exciting cities in the United States, with its vibrant nightlife, beautiful beaches, and world-class dining scene.
But sometimes, even the most enthusiastic city-dwellers need a break from the constant stimulation of urban life.
Luckily, Miami is surrounded by an array of amazing day trip destinations, all within easy driving distance.
Whether you're looking to explore the natural beauty of the Florida Everglades, take a stroll through quaint historic towns, or soak up the sun on pristine white sand beaches, there's something for everyone within a stone's throw of Miami.
In this blog post, we'll take a closer look at some of the best day trips from Miami and explore why they should be at the top of your list for your next weekend adventure. So, grab your sunscreen, and a pair of comfortable shoes, and let's hit the road!
16 Fun Day Trips From Miami
West Palm Beach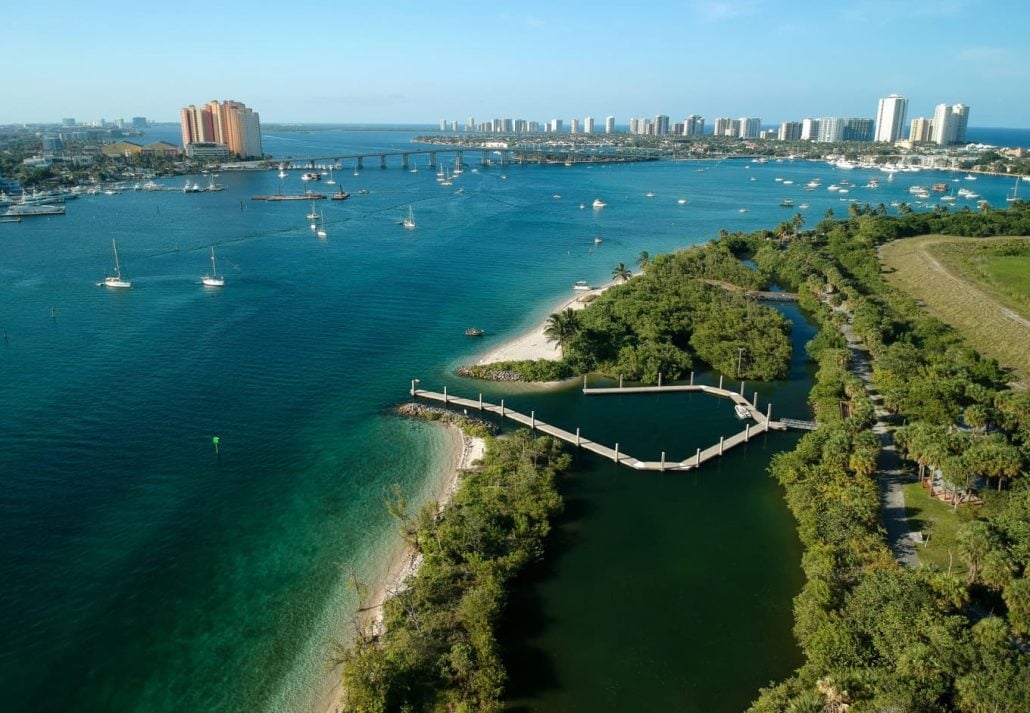 Located along the Atlantic Ocean Coast, just under two hours from the glitz and glamor of Miami, West Palm is a gem in South Florida.
This lively city dazzles and enchants visitors with its warm year-round weather, laid-back atmosphere, and a wide array of things to do.
Nature lovers visiting West Palm Beach certainly explore the Macarthur Beach State Park, which preserves 1.6 miles of stunning beaches, dunes of barrier islands, and maritime hammocks.
If you're in West Palm Beach with the kids, head to the Palm Beach Zoo, which encompasses 23 tropical acres inhabited by more than 500 wild creatures. Make sure to also take the little ones to the Cox Science Center & Aquarium, where they'll see a 10,000-gallon fresh and saltwater aquarium.
Bustling with energy, Clematis Street is the historical heart of Downtown West Palm Beach and a true shopping haven. This vibrant thoroughfare is smothered with an array of cool shops, aside from hosting the vibrant West Palm Beach Green Market every Saturday morning.
No trip to West Palm Beach is complete without savoring some fresh seafood at the city's waterfront restaurants while soaking up the stunning views of the Atlantic Ocean.
Distance From Miami: 74 miles | 1h30 drive
Recommended Read:
Best Things to Do in West Palm Beach, Florida
Everglades National Park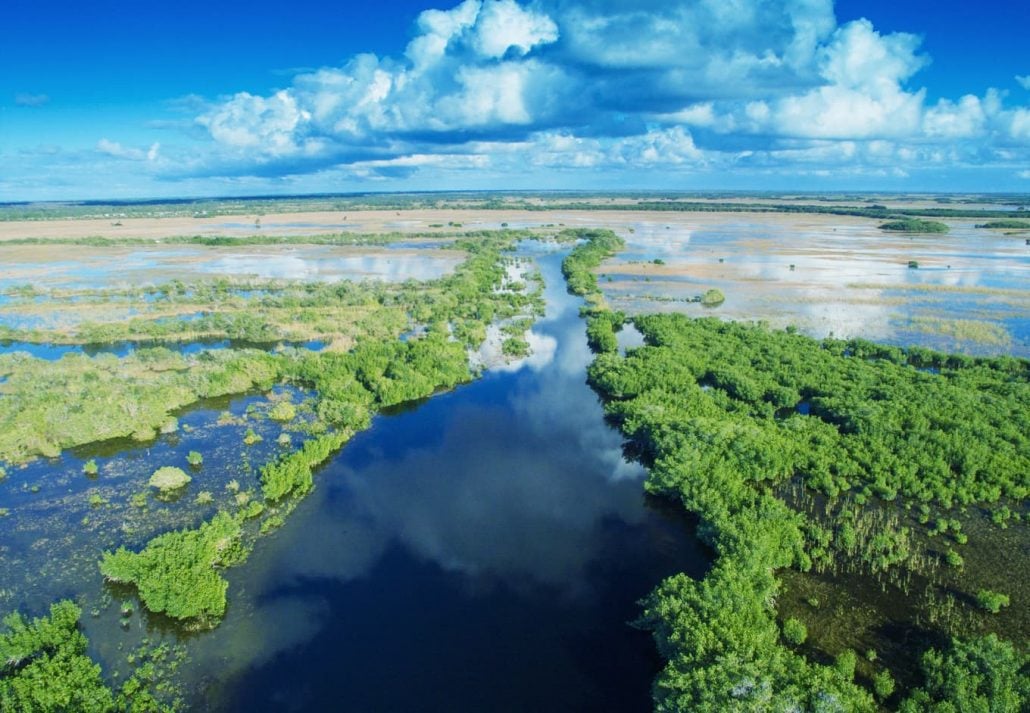 The Everglades National Park is the ultimate Miami day trip for outdoor enthusiasts. Situated on the southern tip of Florida, just an hour's drive from downtown Miami, the park offers visitors the opportunity to experience nature in a raw, unique way.
This achingly beautiful preserve protects the southern 20% of the Florida Everglades, which is the country's largest subtropical wilderness.
One of the best ways to explore this 1.5 million-acre wetland preserve is on a boat cruise. While winding through coastal mangroves, sawgrass marshes, and pine Flatwoods, expect to come across a dazzling wealth of Florida wildlife, including alligators, crocodiles, turtles, several bird species, and other fascinating creatures.
Distance From Miami: 60 miles | 1 h to 1h40 drive
Recommended Read:
The 24 Best Places to Visit in Florida
Biscayne National Park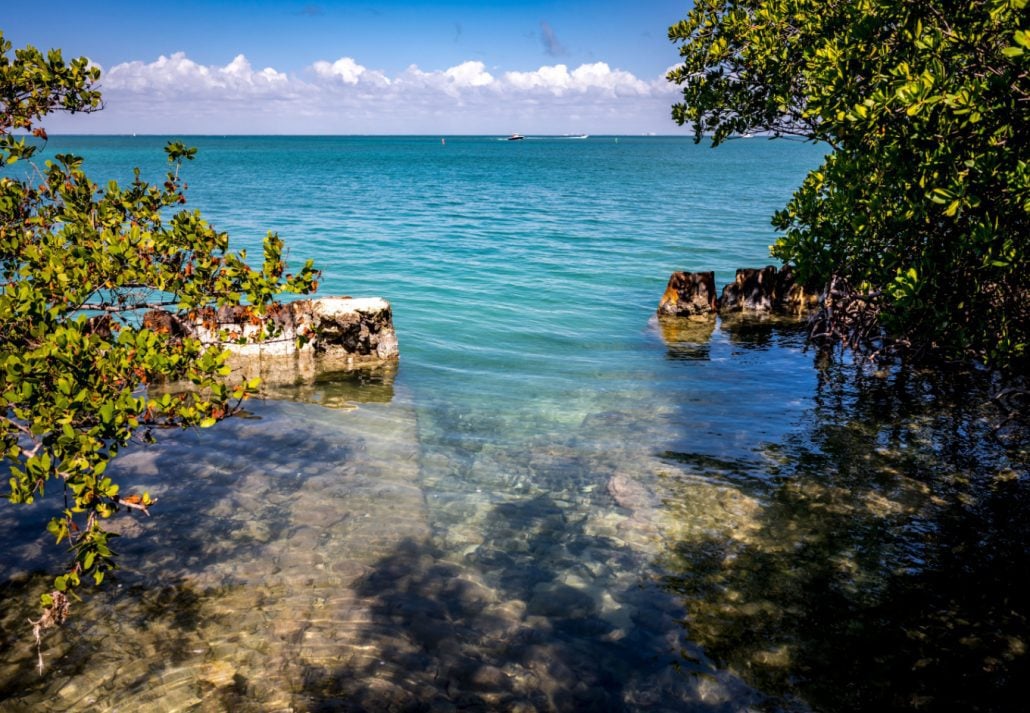 Seeking to escape Miami's bustling streets and soak in immense natural beauty? Then, the Biscayne National Park is the perfect day trip for you. Situated in southern Florida, this national park comprises more than 170,000 acres of beautiful marine and coastal environments, including mangrove forests, coral reefs, and seagrass beds.
The park is a prime spot for activities like snorkeling or scuba diving in crystal-clear waters. Expect to catch a variety of marine life, including colorful fish, sea turtles, and even dolphins. You can also go on a glass-bottom boat tour and explore the park's many islands and waterways.
Visitors will also find numerous hiking trails that offer scenic views of the glittering Biscayne Bay.
Distance From Miami: 30 miles | 1h drive
Miami Beach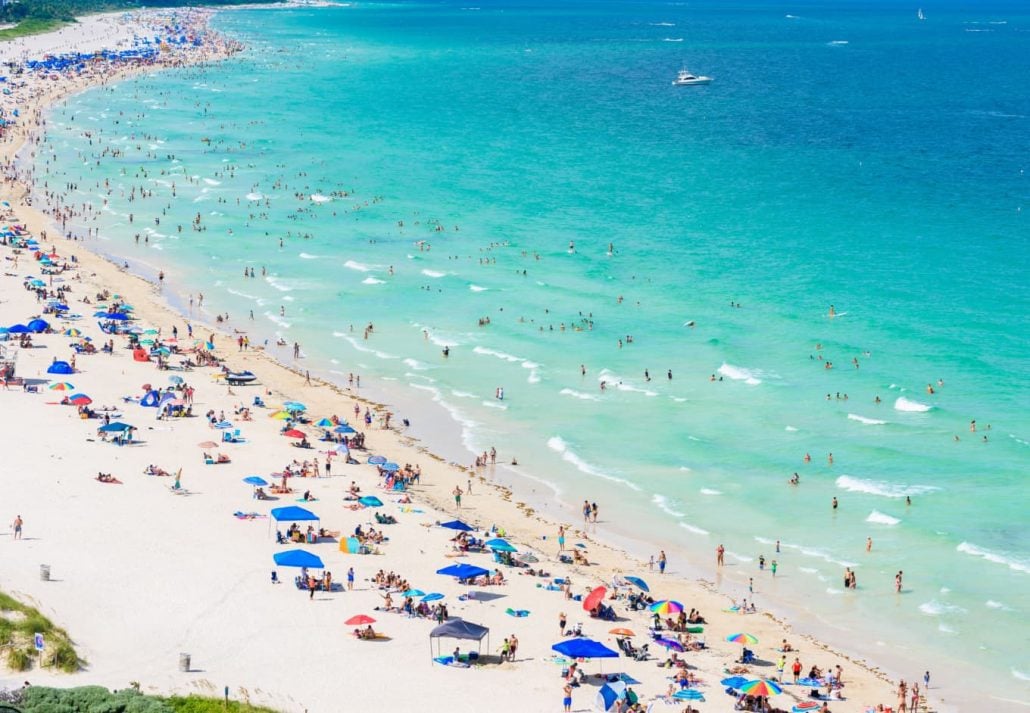 Connected to mainland Miami by a bridge, Miami Beach is a glamorous resort city praised for its beautiful white sandy beaches, towering palm trees, plush hotels, and oceanfront bars that are perfect for people-watching.
To make the most out of a full day in Miami Beach, explore the lavish South Beach neighborhood. Here, check out the glitzy boutiques at Lincoln Road and Ocean Drive, explore the pastel-hued buildings of the Art Deco District, and visit the adult-only World Erotic Art Museum. Make sure to also have a drink with a view at the glamorous Watr Rooftop (1 Hotel).
Distance From Miami: 7 miles | 25 min drive
Fort Lauderdale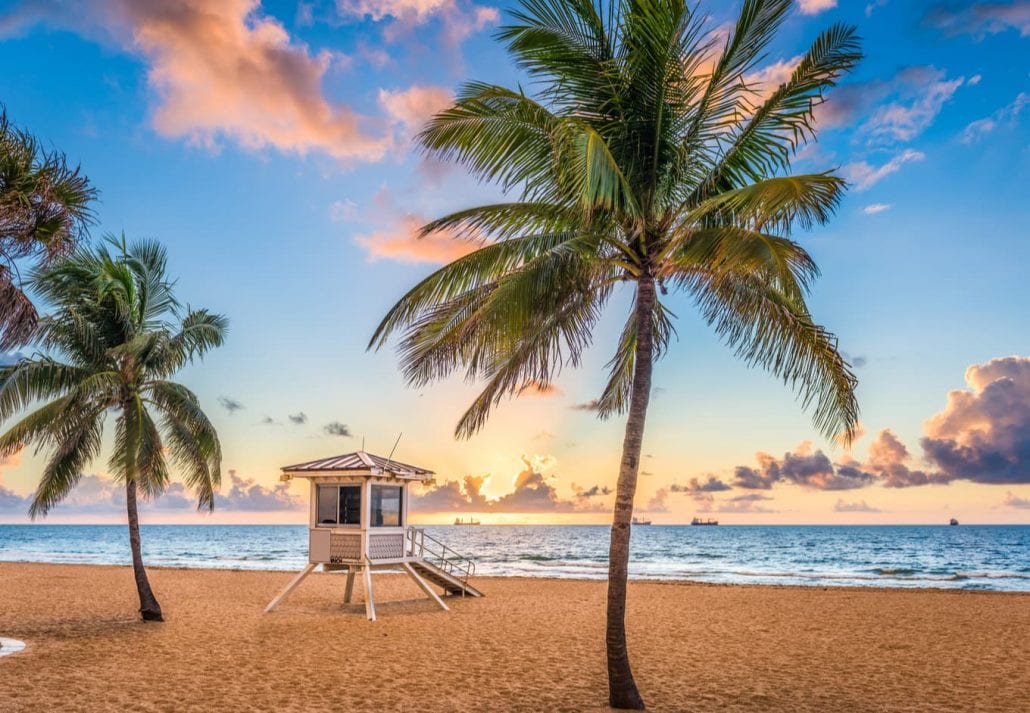 Situated on Florida's southeastern coast, Fort Lauderdale is famous for its idyllic beaches, gorgeous lush gardens, and dreamy canals.
Enjoy a day trip to Fort Lauderdale by visiting the Hugh Taylor Birch State Park, a 180-acre lush oasis sandwiched between the Intracoastal Waterway and the Atlantic Ocean. This spot is filled with scenic nature trails perfect for jogging and biking.
Visit the Bonnet House Museum & Gardens, a 20th-century historic home that comprises one of the last examples of a native barrier island habitat in South Florida. The house also harbors a hibiscus garden, bright tropical vegetation, and several orchids.
While in Fort Lauderdale, stop by the Flamingo Gardens. The gardens are inhabited by the largest collection of Florida native wildlife, including over 3000 species of plants, from alligators to gorgeous flamingos.
Distance From Miami: 27 miles | 40-minute drive
Kennedy Space Center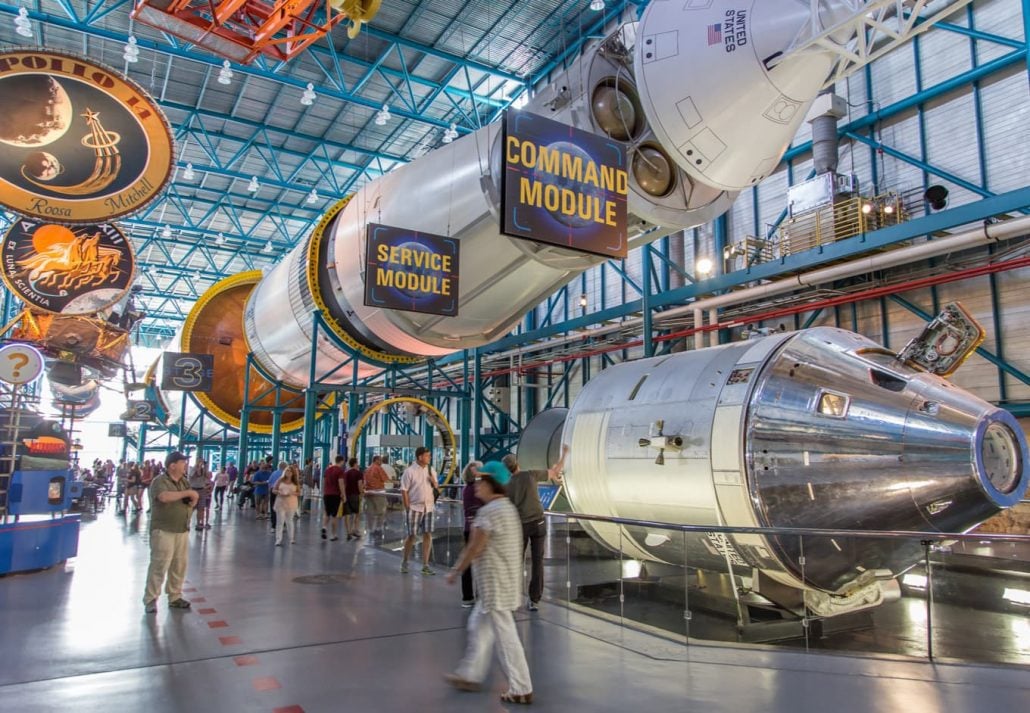 Want to see a real space shuttle up close? Then, go on a day trip to the Kennedy Space Center. Located at Cape Canaveral, around a 3-hour drive from Miami, this facility is one of NASA's ten field centers across the United States and has been the primary launch center of human spaceflight in the country.
The complex is organized into Mission Zones where the state-of-the-art attractions and tours are grouped. Highlights include the real space shuttle Atlantis — the last one to fly into space —, the massive Saturn V, the largest rocket ever flown, and a real NASA spaceflight facility.
Distance From Miami: 214 miles | 3h30 drive
Bahia Honda State Park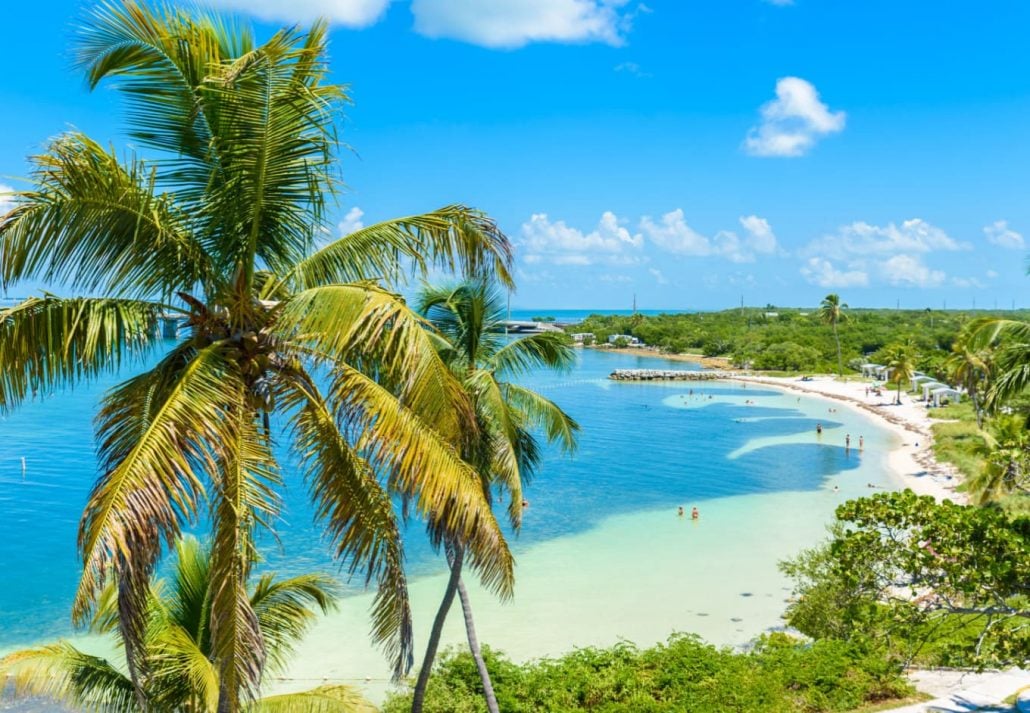 Bahia Honda is a pristine island in the lower Florida Keys. This scenic park encompasses over 500 acres and it's home to a richly diverse wildlife — many species of small reef fish, as well as rays, barracuda, and even the small nurse shark, are some of the creatures snorkelers can find here.
The Bahia Honda State Park is also home to the only natural colony of the now-rare Miami blue butterfly, which had been thought to have become extinct as a result of Hurricane Andrew in 1992.
And while you can visit the Bahia Honda State Park on a Miami day trip, we recommend that you stay overnight on the island. This will give you plenty of time to explore the park's pristine beaches and beautiful natural features.
Distance From Miami: 147 miles | 6-hour drive
Jonathan Dickinson State Park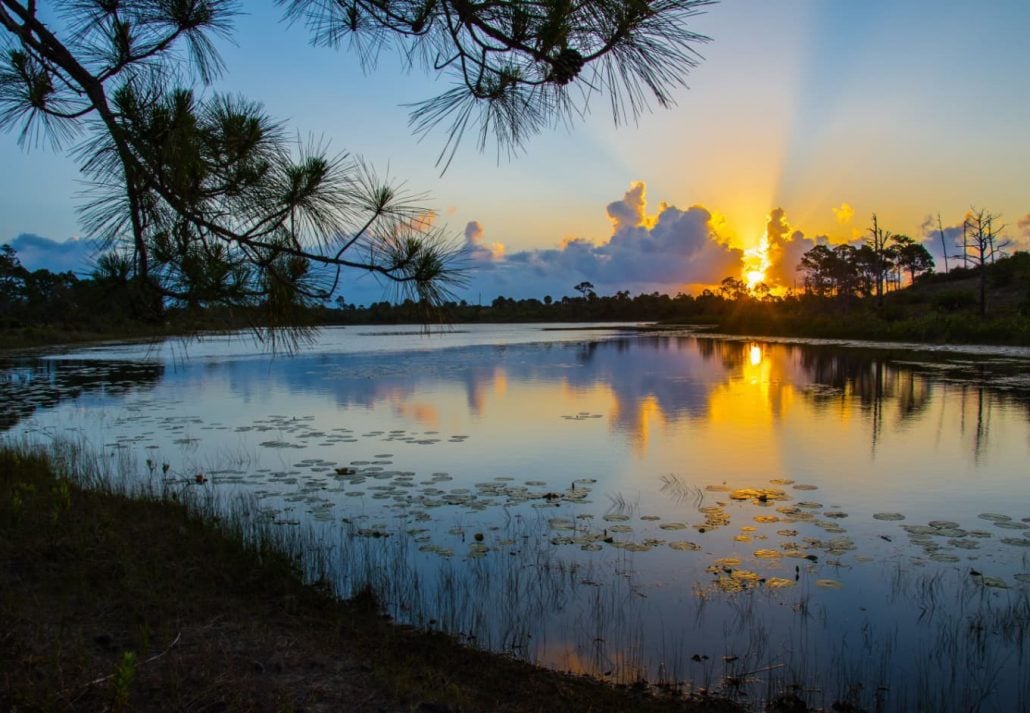 Nestled just two hours away from the hustle and bustle of Miami lies Jonathan Dickinson State Park, a natural oasis that offers a much-needed escape from the city's buzz and vibrancy.
Regarded as the largest state park in Southeast Florida, the park is made up of a medley of rare environments such as coastal sand hills, upland lakes, and scrub forests,
Here, visitors can embark on a kayaking adventure through the tranquil waters of the Loxahatchee River, or hike through the park's numerous nature trails, which offer breathtaking views of the local flora and fauna.
For those seeking an adrenaline rush, the park offers mountain biking trails that cater to all skill levels.
But that's not all – Jonathan Dickinson State Park is also home to an abundance of wildlife, including alligators, deer, and a variety of bird species.
Distance From Miami: 91 miles | 1h5 drive
Delray Beach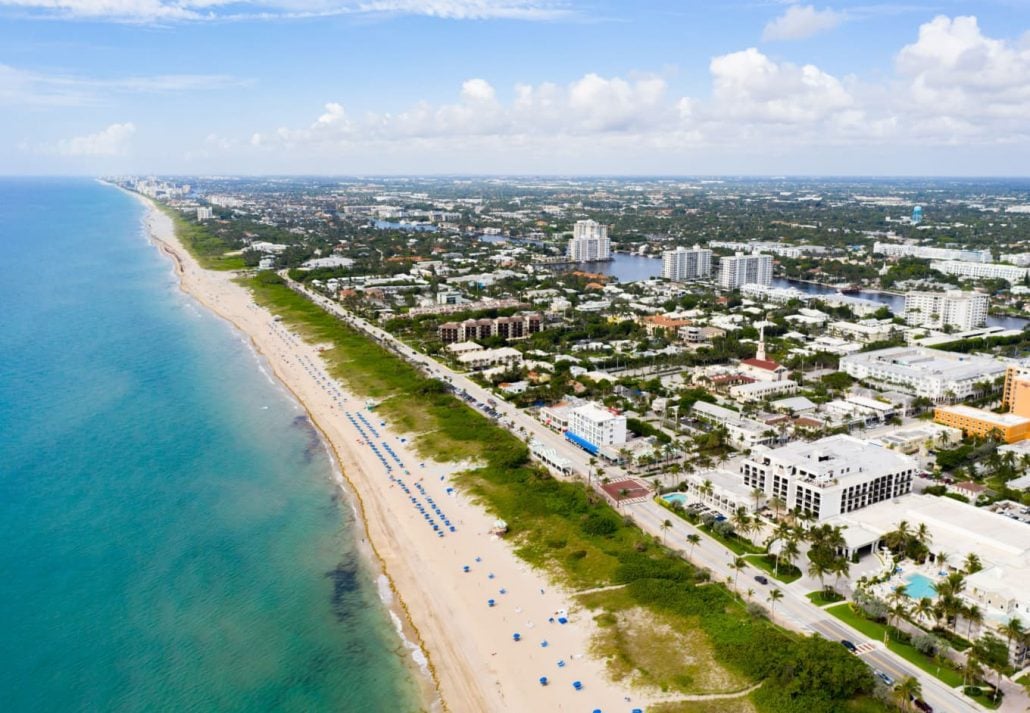 Delray Beach is an atmospheric coastal city less than an hour from Miami. Situated in Palm Beach County, the city is known for its two miles of beautiful shoreline filled with stunning beaches, some of which are named one of the best in Florida. The crystal-clear waters and soft white sand make it an ideal spot for sunbathing, swimming, and surfing.
Beyond the beach, Delray Beach has a thriving cultural scene with plenty of art galleries and museums to explore. For history buffs, the Spady Cultural Heritage Museum offers a glimpse into the city's rich African American history.
Foodies will be in heaven in Delray Beach, with a diverse array of dining options to choose from. The city's Atlantic Avenue is lined with a mix of casual and upscale restaurants, serving everything from fresh seafood to international cuisine.
Distance From Miami: 53 miles | 53-minute drive
Big Cypress National Preserve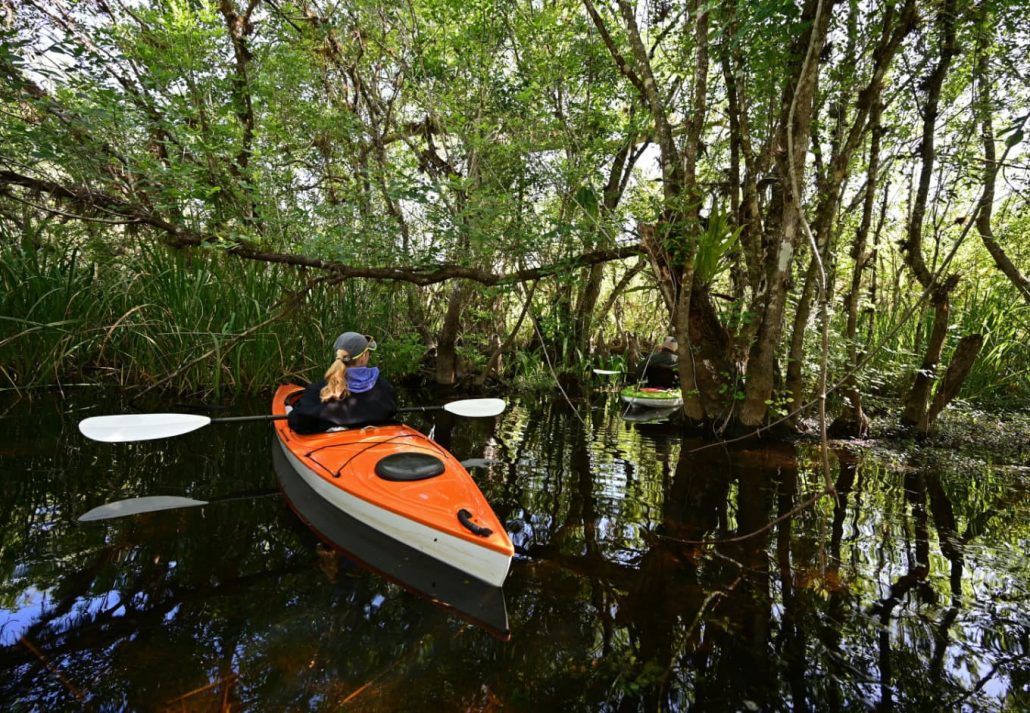 If you're looking for a day trip from Miami that promises a truly unforgettable experience, look no further than the Big Cypress National Preserve. The preserve is home to a diverse array of wildlife, including panthers, alligators, and even the elusive Florida black bear, making it a must-visit for nature lovers.
Adventure seekers can explore the park's unique ecosystem by hiking the many trails or taking a guided swamp walk through the marshy terrain.
For those who prefer to stay in their car, the scenic Loop Road offers stunning views of the preserve's natural beauty. And if you're lucky, you might even spot a family of deer or a majestic bird of prey.
But the Big Cypress National Preserve isn't just about wildlife – the park also has a rich cultural history, with traces of Native American settlements and early pioneer life still visible today.
Distance From Miami: 45 miles | 50-minute drive
Naples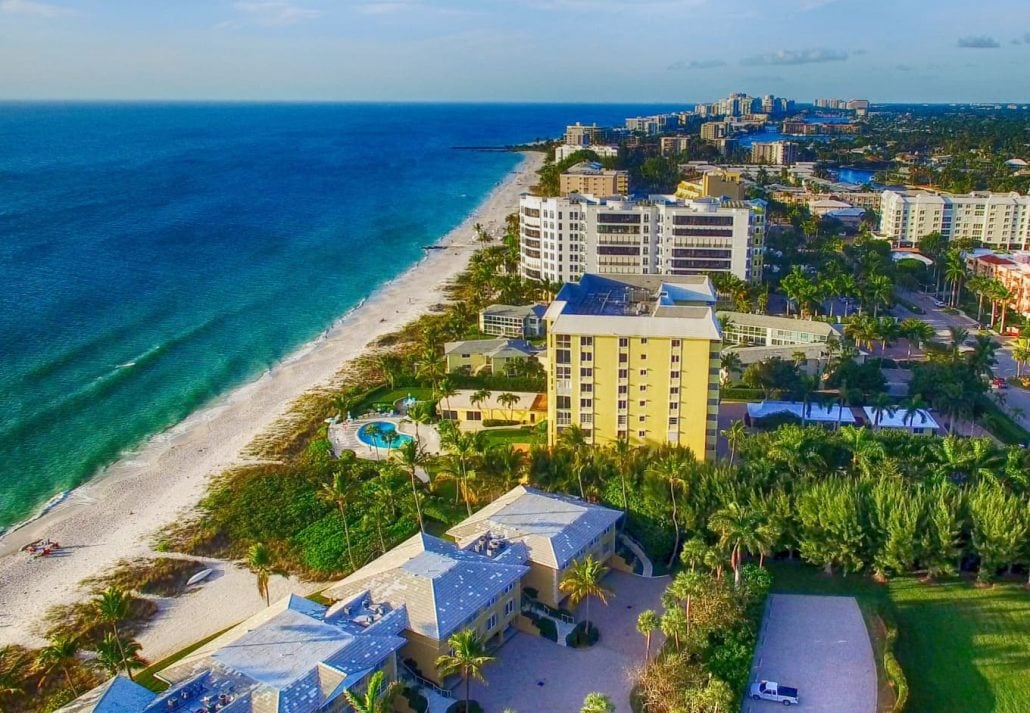 Naples is a hidden gem on the southwestern coast of Florida. This charming city welcomes visitors with rich culture, amazing beaches, and world-class dining and shopping experiences, making it a prime day trip from Miami.
One of the top attractions in Naples is its beaches. Here, you'll find several seaside escapes like Vanderbilt Beach, Delnor-Wiggins Pass State Park, and Clam Pass Beach Park. They all provide the perfect opportunities for swimming, sunbathing, and taking long walks along the shore.
Another must-visit attraction in Naples is the 170-acre Naples Botanical Garden, home to a diverse collection of flora from around the world.
For those interested in history and culture, a visit to the Naples Museum of Art is a must. This museum displays an awe-inspiring collection of contemporary and modern art, as well as ancient art from Europe and Asia.
Finally, no visit to Naples is complete without a shopping spree on Fifth Avenue South. This charming street is lined with boutique shops, art galleries, and fine dining establishments, making it the perfect place to spend an indulgent afternoon.
Distance From Miami: 125 miles | 1h55 drive
Recommended Read: 10 Best Day Trips From Naples, Florida
Marco Island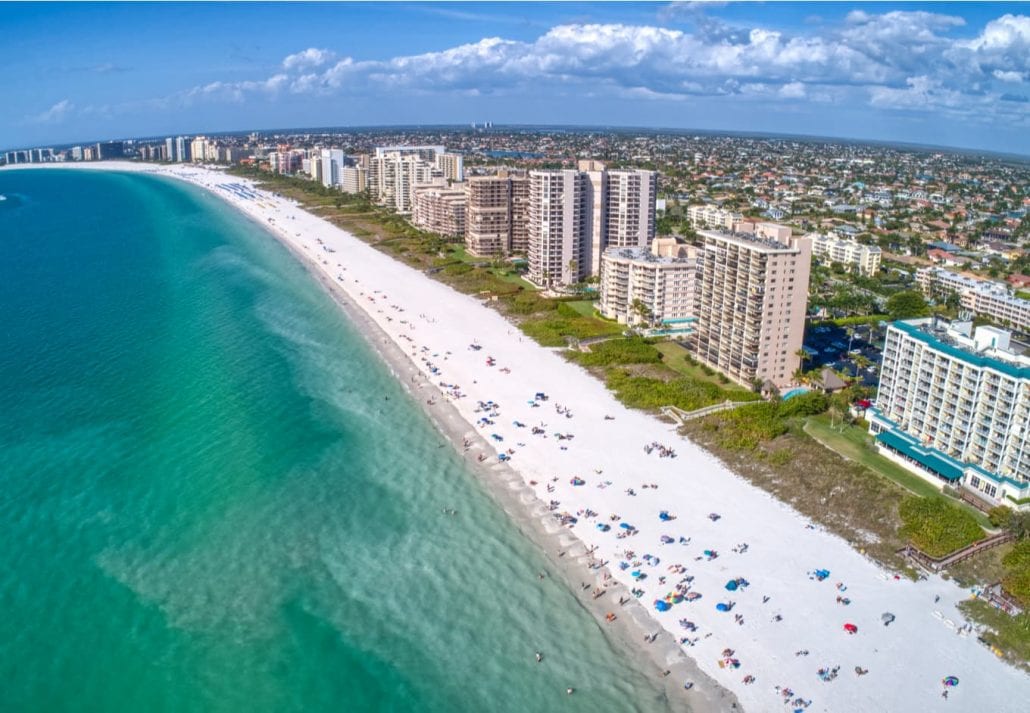 Marco Island is an idyllic retreat just a short hop away from Miami. This small sea island lies on the Gulf Coast and flaunts miles of pristine beaches with crystal-clear waters, and an abundance of natural beauty.
Spend the day lounging on the white sands, soaking up the sun, and taking a dip in the refreshing Gulf of Mexico.
For the adventurous at heart, explore the island's vast network of waterways with a kayak or paddleboard rental, or take a sunset cruise to marvel at the breathtaking views.
If you're in the mood for a little retail therapy, Marco Island's quaint shopping district offers an eclectic mix of boutiques, art galleries, and gourmet restaurants.
And for those looking to explore the island's rich history, the Marco Island Historical Museum is a must-see attraction. This museum is home to a range of fascinating exhibits that explore the island's Native American and pioneer roots.
Distance From Miami: 100 miles | 1h55 drive
Recommended Read:
The 10 Most Beautiful Islands in Florida
Fort Myers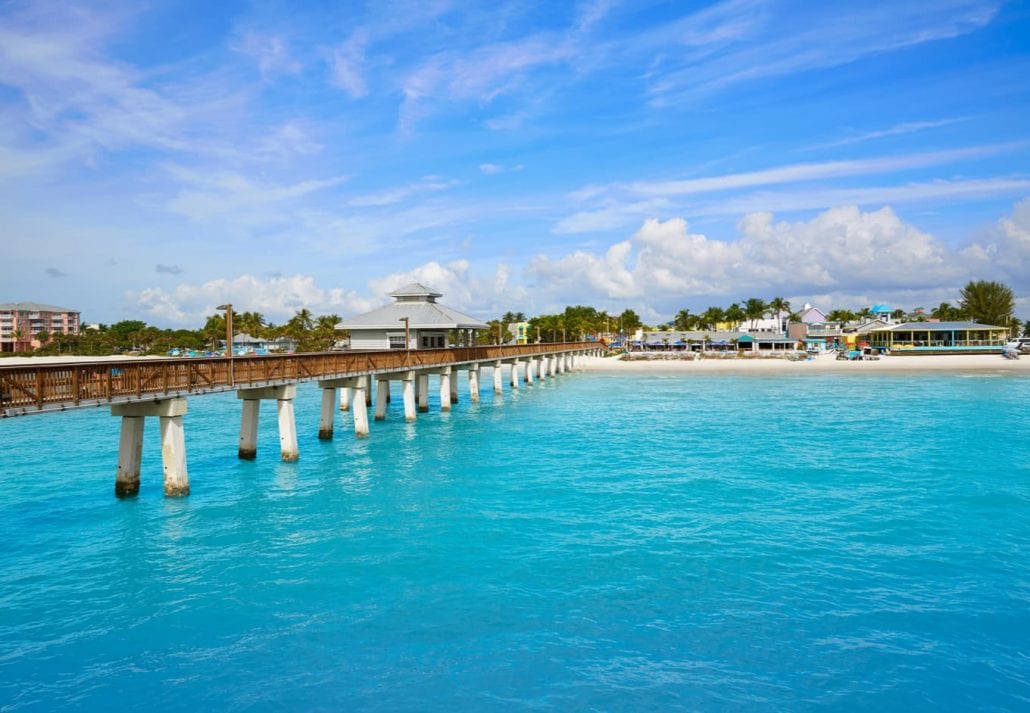 Fort Myers is one of the best places to visit in Florida for anyone seeking a mix of culture, nature, and beachside fun.
One of the top attractions of this charming coastal city is the Edison and Ford Winter Estates, the former winter homes of inventors Thomas Edison and Henry Ford. Visitors can explore the estates and gardens, and learn about the fascinating history of these two famous figures.
For nature lovers, the Six Mile Cypress Slough Preserve is an amazing spot. This natural preserve covers over 3,500 acres of wetland and is home to a diverse range of wildlife, including alligators, turtles, and a variety of bird species.
Another popular attraction is the historic downtown River District, which offers a vibrant mix of shops, restaurants, and art galleries. Visitors can stroll along the palm-lined streets and take in the city's colorful architecture, or catch a show at the Sidney & Berne Davis Art Center.
If you're looking to soak up some sun, Fort Myers Beach is just a short drive away. The white sandy beaches and clear blue waters of the Gulf of Mexico design the most glorious setting for a day of relaxation and fun beach activities.
Distance From Miami: 157 miles | 2h30
Orlando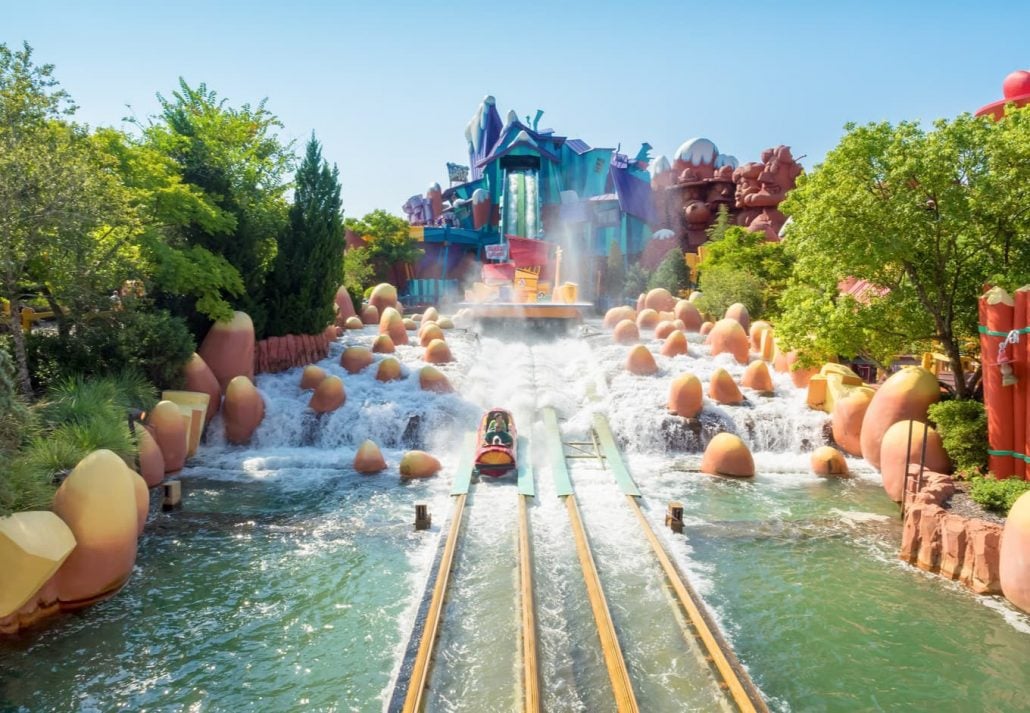 When it comes to family fun, there's no place like Orlando. You can visit the city for the day and go to one of your favorite theme parks for an exciting adventure.
There are plenty of world-class theme parks here, from Universal Studios to Walt Disney World, each with its thrilling rides and attractions. So, in case you want to visit more than one park, we recommend that you plan for at least two days in Orlando.
If you're visiting Orlando during the summer, go to Volcano Bay, at Universal Orlando Resort. Considered one of the best water parks in Orlando, it features over 20 rides, including the tallest body slide in the United States.
Orlando is also a shopper's paradise, with something for every budget and style. Be sure to check out the Florida Mall, Central Florida's largest shopping center, and home to over 250 stores, including Macy's, Dillard's, Apple, H&M, and Zara, making it the ultimate retail therapy destination.
Distance From Miami: 250 miles | 4h30 drive
Our ultimate guide to holidays in Orlando has plenty of useful tips and information that'll help you plan your dream trip to the city.
Recommended Read:
Unique Things To Do In Orlando
The Best Restaurants In Orlando
The Ultimate Guide To Shopping In Downtown Orlando
12 Amazing Day Trips From Orlando, Florida
Key Largo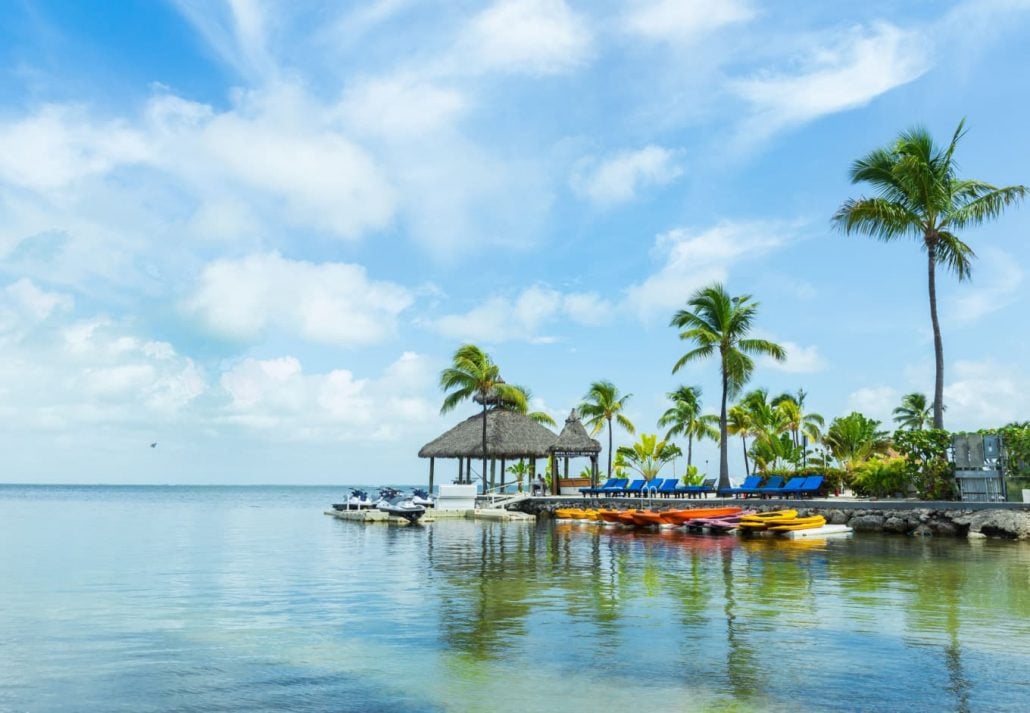 Among all the heavenly Florida Keys islands, Key Largo is the easiest to reach from Miami. This beautiful island is filled with paradisiac beaches, tropical hardwoods, lush state parks, and artificial reefs, meaning visitors will be able to soak in plenty of natural beauty.
Explore the John Pennekamp Coral Reef State Park, which can be explored through diving, snorkeling, glass-bottom boating, and kayaking excursions.
Visit the Dagny Johnson Key Largo Hammock Botanical State Park, a nature sanctuary that plays host to 84 protected species of plants and animals, or take a dolphin-watching tour to see these adorable creatures swimming in their natural habitat.
Between one adventure and the other, make sure to stop by Mrs. Mac's Kitchen to sample some jet-fresh seafood and have a slice of the Key Lime Pie, a Florida Key's specialty!
Distance From Miami: 67 miles | 1h30 drive
Recommended Read:
The Best Florida Keys Islands To Visit
Key West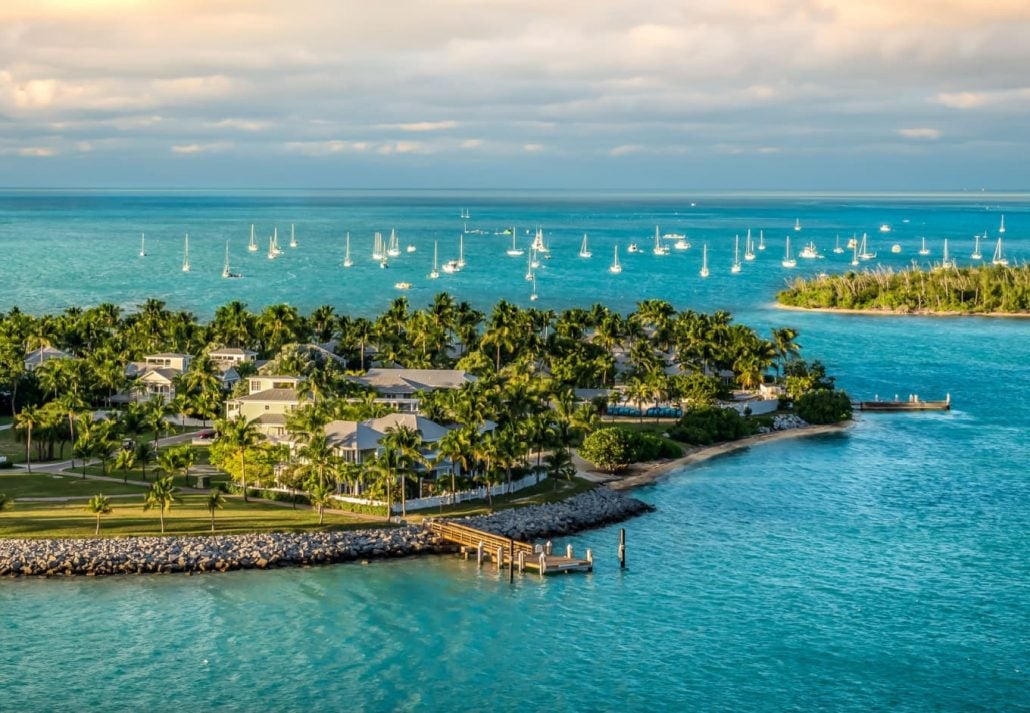 Key West is a true paradise on Earth. Part of the Florida Keys archipelago, this tropical island plays host to a whole host of idyllic beaches, lush tropical gardens, and achingly beautiful national parks.
Add the magnetic charisma of Key West to consistently warm, sunny weather, and you have a fantastic destination year-round.
Tried-and-true activities in Key West include enjoying scenic sunset cruises, dolphin watching, and snorkeling (the island is home to North America's only living coral barrier reef!).
Key West also houses a treasure trove of historical sites. These include the historic mansion where Ernest Hemingway lived in the 1930s, and the iconic Key West Lighthouse, which offers show-stopping views of the Atlantic Ocean.
If you're visiting Key West with the kids, then the Key West Aquarium is one of the best places to go. Located in the vibrant Mallory Square, the aquarium is home to moray eels, barracudas, sharks, jellyfish, and sea cucumbers, among other fascinating creatures.
Don't leave Key West without stopping by the Key West Butterfly and Nature Conservatory, where you'll see hundreds of colorful butterflies of over 50 species, exotic birds, an alluring collection of flowering plants, and cascading waterfalls.
Distance From Miami: 160 miles | 4-hour drive
Recommended Read:
Best Things to Do in Key West, Florida
FAQ
Can I do a day trip to Key West from Miami?
The distance from Miami to Key West is a 159-mile drive, which can be completed in 4 hours. Instead of a day trip, we recommend that you take a few days to visit Key West, as there are plenty of beautiful stops you'll want to explore along the drive.
How far is Key West from Miami?
The drive to Key West takes approximately 4 hours from Miami. The distance is 159 Miles
Are the Florida Keys far from Miami?
The Florida Keys archipelago consists of about 1,700 islands, some of which are far from Miami. Key Largo is the closest, located 67 miles from Miami, is the closest one.
What are the best Miami day trips?
The best day trips from Miami are:
West Palm Beach;
Everglades National Park;
Biscayne National Park;
Miami Beach;
Fort Lauderdale;
Kennedy Space Center;
Bahia Honda State Park;
Jonathan Dickinson State Park;
Delray Beach;
Big Cypress National Preserve;
Naples;
Marco Island;
Fort Myers;
Orlando;
Key Largo;
Key West.
CuddlyNest provides all accommodations to all travelers at the best price. Find unlimited travel inspiration on our blog and social media channels.
You Might Also Like:
10 Best Weekend Getaways in New York State
The 8 Best Natural Springs Near Orlando
Next Long Weekends 2022: Plan a Short Vacation
12 Amazing Day Trips From Orlando, Florida
The Ultimate Guide To Holidays In Orlando, Florida
Valentine's Weekend – Places To Go For Valentine's Day in 2022
18 Romantic Weekend Getaways in Arizona
7 Amazing Hotels in Miami, Florida
The Best Long Weekend Getaways In The US
9 Incredible Things To Do In Key Largo, Florida
A Guide To The 7 Best Pensacola Florida Beaches
Best Things To Do In Lauderdale-By-The-Sea, Florida
The 6 Best Beach Hotels In Orlando, Florida
The 10 Best Beaches Near Orlando, Florida
11 Amazing Weekend Getaways in Florida
A Guide To The Most Romantic Places In Florida