Ever wondered if Andora, Monaco and San Marino are states or cities? You have all rights to be confused. Europe is a home for 51 independent states. While some of them historically lead the world economy like Germany and the UK, some are well known for law, like France and Sweden, and some like Norway is blessed with natural resources.
But what is it about the smaller states? 
The Micro Monarchies in Europe
There are 6 ministates or microstates in Europe. Andorra, Liechtenstein, Malta, Monaco, San Marino, and Vatican City are all small countries, but not necessarily states as we know it. In fact, Malta is a traditional example of a sovereign entity under international law other than a state. 
But before you try locating these countries on the map, read further and see what the tiniest countries in Europe have to offer! Andorra and Liechtenstein sit in the mountains in the heart of Europe, while Monaco and Malta enjoy the Medditarean beaches. 
Vatican City
Vatican City State is the smallest of all states in Europe. Sitting in the middle of Europe, it has an area of just 0.17 sq mi. Ruled directly by the Pope of Catholic Church, it is the of the papal states that once constituted Italy. After unification in the 19th century, it is formally a part of Kingdom of Italy, while politically ruled by the Pope. Enclosed entirely by Rome, there are 600 to 700 people living in the Vatican. 
When to go to Vatican City? It is one of the top destinations all year round, but to beat the crowds, try going to the Vatican from Tuesday to Friday from 12:00 to 18:00. Make sure to allocate around 4 hours for your visit.
What to do in Vatican City for free? Visit St. Peter's Basilica and walk around St. Peter's Square for free. Vatican Museums, Sistine Chapel and St. Peter's Dome are paid-entrance only.
Monaco
Principality of Monaco with a territory of 0.78 sq mi comes the second smallest in the whole of Europe. Nevertheless, it boasts one of the world's chicest beaches – a slice of the Côte d'Azur between Nice and the Italian border. Monaco-Ville is its capital, and you can learn more about it watching the famous 2014 Hollywood production. Grace of Monaco is directed by Olivier Dahan and starring Nicole Kidman as Grace Kelly.
When to go to Monaco? April and October are the best months; the room rates are reduced and the weather is just spot-on.
What to do in Monaco for free? Visit the legendary Monte Carlo casino and walk in the Saint-Martin gardens.
San Marino
The Republic of San Marino comes the third by the area. What' s more, it is is the oldest surviving sovereign state and constitutional republic in the world. It was founded in 301 A.D. and is the last survivor of self-governing Italian communes from the Middle Ages. Located in the Valley of the Apennines, it has a  population of 30,000 people. 
When to go to San Marino? Go to San Marino in September to get to the Feast of San Marino (September 3 2019) and walk the mountain terrains, spotting wild rabbits and hedgehogs and other animals.
What to do in San Marino for free? Hiking is for free – and we definitely recommend it!
Liechtenstein
Principality of Liechtenstein houses over 35,000 people. Located between Switzerland and Austria, it is a popular travel destination for winter sports and summer walks in the Alpine resort of Malbun.
When to go to Liechtenstein? It is that simple: you should go in the winter for skiing, and in summer for hiking in the Alps.
What to do in Liechtenstein for free? Walk around the quiet capital Vaduz and visit Liechtenstein Museums for free.
Andorra
The Principality of Andorra boasts an area of just 181 sq mi. It has some of the finest skiing and hiking in the Pyrenees, plus a wealth of duty-free shopping. 
When to go to Andorra? Unless you want to go skiing (the ski season in December and ends in April), the best time to visit Andorra is from May to September.
What to do in Andorra for free? You can go hiking! It is a unique experience with breathtaking views to the Pyrenees.
Malta
Sovereign Military Order of Malta is an archipelago of 7 islands. No wonder it has much larger population than other ministates (446,000) – it sits in the very middle of the Mediterranean Sea where the sun shines most of the year and people are happy.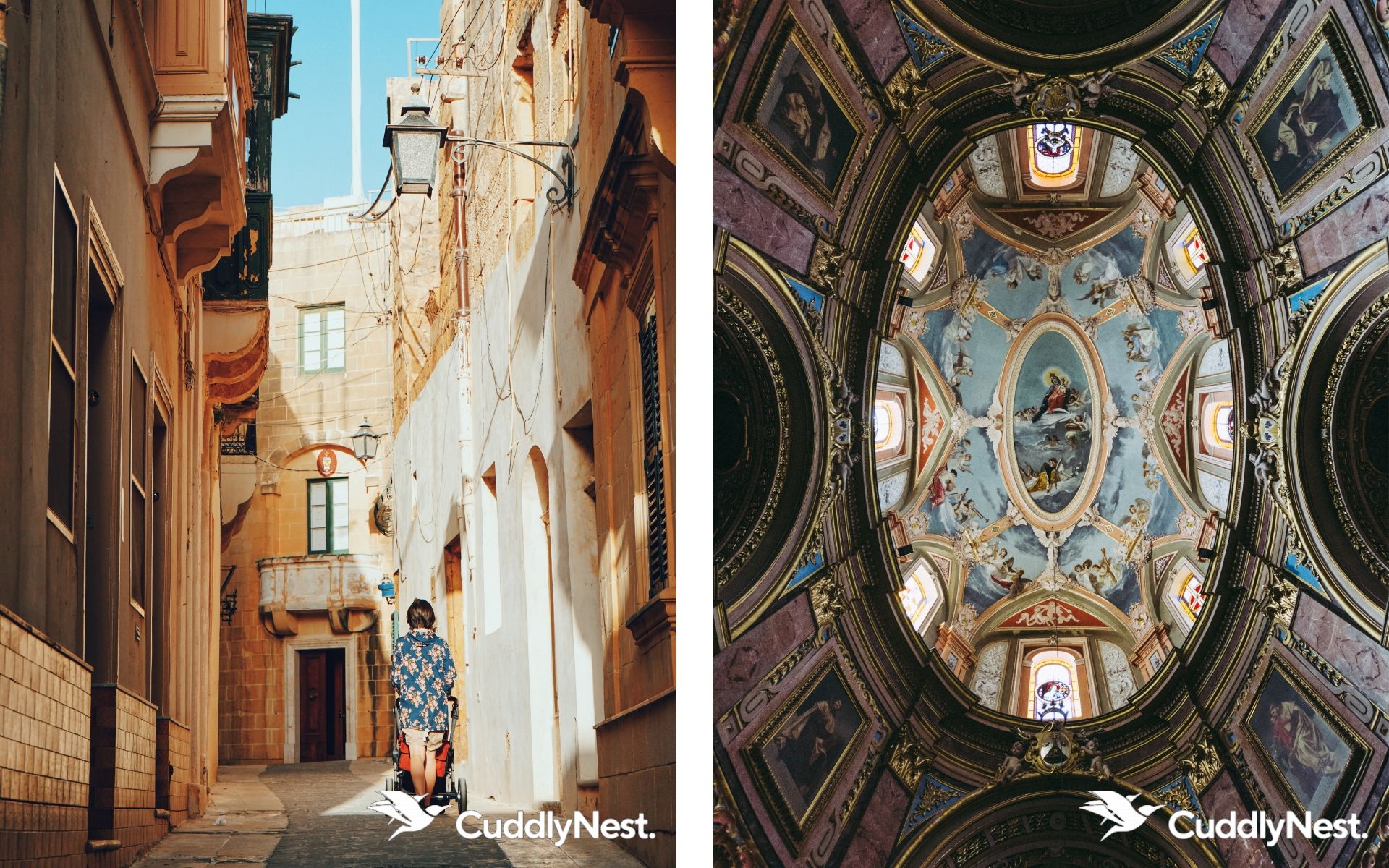 When to go to Malta? Go to Malta in October to avoid the crowds.
What to do in Malta for free? Lay on the beach in Fomm ir-Riħ and walk the Valetta coastline from a group of boathouses to the city walls and bastions of Fort St. Elmo.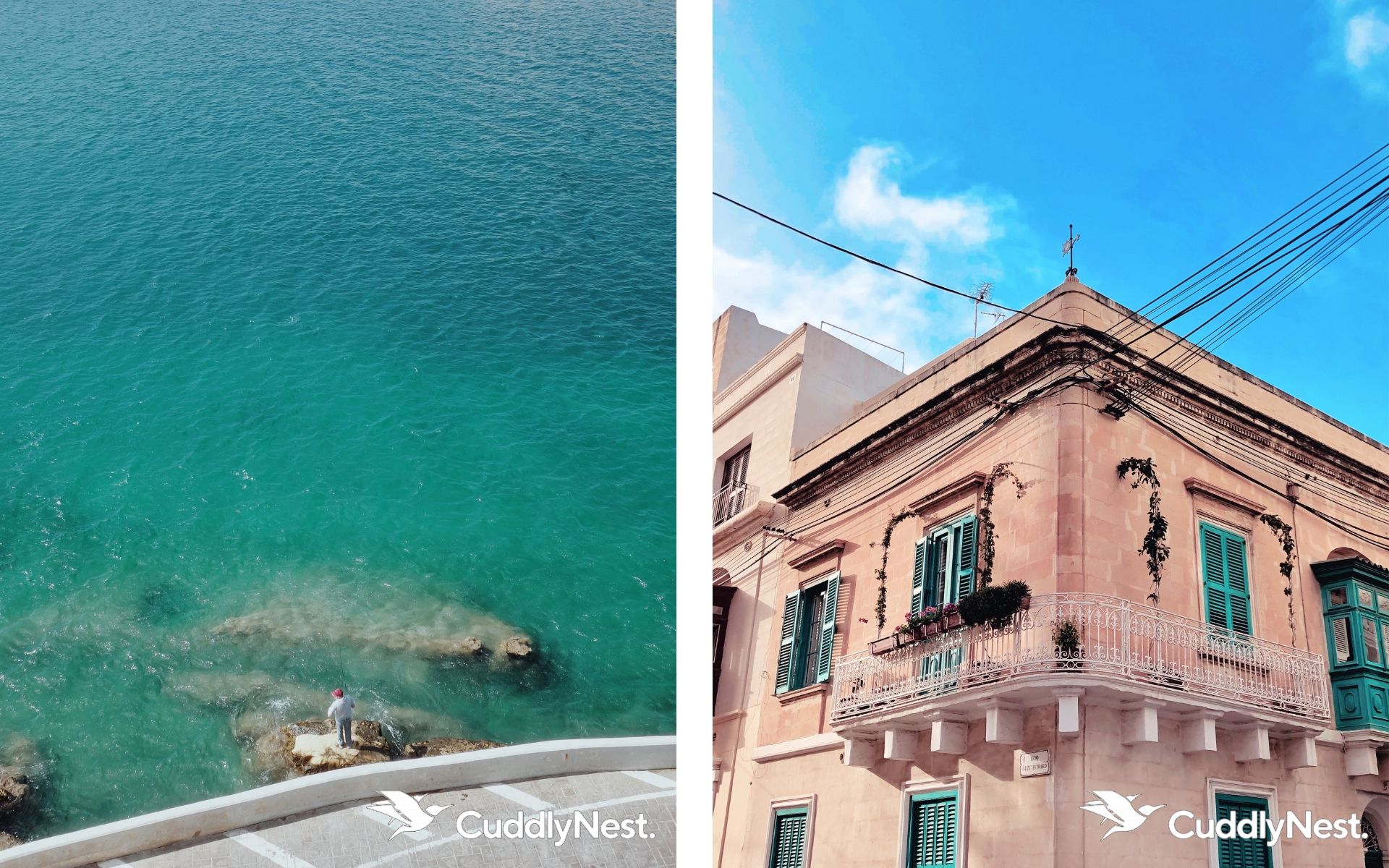 Are you ready to go? Share this on Pinterest: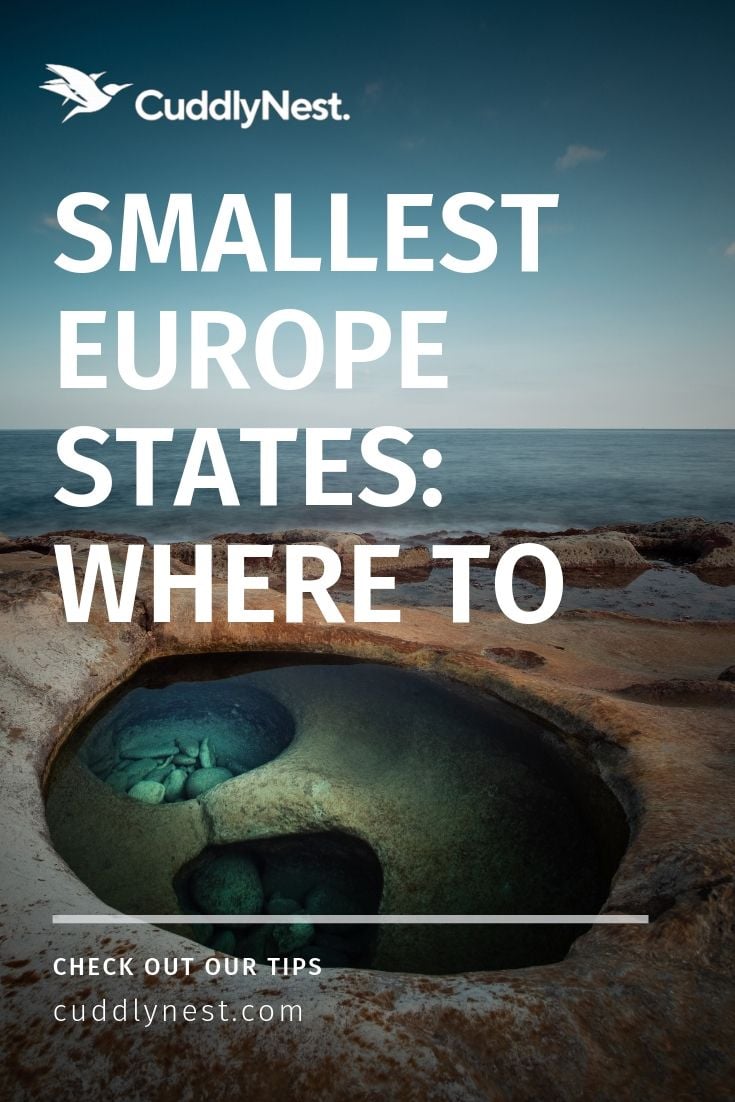 https://www.cuddlynest.com/blog/wp-content/uploads/2019/07/2-1-min-1.jpg
894
1700
2019-07-29 03:00:23
2020-06-26 06:44:33
European City-States: The Tiniest Europe Countries to Visit